Staying in a tropical climate like Singapore can be frustrating for most peoples. And that is regularly enduring the hot and humid weather, particularly during the daytime. Which is why other than investing a fan, getting an air-con would be a wiser decision.
5 Things You Need To Consider Before Purchasing An Air-Con
Here's the thing about the air conditioner: not all of them are made equal, even though their primary function involved cooling your interior space. But there's more to it than just providing cooling comfort. That said, these are what you need to take into your considerations before spending your hard-earned money on an air-con unit.
i) Know Your Room Size
Ever wonder why an air-con fails to reach your desired temperature level? Well, it could be due to the insufficient BTU a.k.a. British Thermal Unit needed to cool your room. For instance, a 9,000 BTU air-con unit works well for a room size up to 400 sq. ft. but not suitable for a room measuring at 1,600 sq. ft.
Below is the example of a BTU chart to give you a clear idea:
| | |
| --- | --- |
| Room Size | Recommended BTU |
| 150 sq. ft. | 5,000 BTU |
| 250 sq. ft. | 6,000 BTU |
| 300 sq. ft. | 7,000 BTU |
| 350 sq. ft. | 8,000 BTU |
| 400 sq. ft. | 9,000 BTU |
| 450 sq. ft. | 10,000 BTU |
| 550 sq. ft. | 12,000 BTU |
| 700 sq. ft. | 14,000 BTU |
| 1000 sq. ft. | 18,000 BTU |
| 1200 sq. ft. | 21,000 BTU |
| 1400 sq. ft. | 23,000 BTU |
| 1600 sq. ft. | 28,000 BTU |
| 1900 sq. ft. | 36,000 BTU |
ii) Brand Matters
Just like any other home appliances, consider purchasing an air-con unit from a reputable brand in terms of its quality and longevity. This includes the likes of Mitsubishi Electric, Panasonic, Daikin and Midea as some of the more reputable brands known for their air conditioners.
iii) Energy Consumption
Running an air-con unit isn't just about how efficient of its cooling air since the overall power consumption matters as well. Besides, who wants to get a shock of their life when they see an exorbitant electricity bill at the end of the month?
Which is why it's important to choose an air-con unit with a certified energy-saving level ranging from the scale of 1 to 5 ticks. Here's the general rule of thumb: the higher the rating, the less energy your air-con consumes as well as being endowed in features to help save the environment as well.
iv) Noise Level
Unless you do not mind the typical rumbling noise of an air-con unit, try looking out for the one with a low noise level (within 50 dB would be sufficed) or the one that comes with a built-in sleep mode. This helps to give you peaceful sleep all night long when you turn on the air-con.
v) Easy Maintenance
While it's always wise to call a qualified professional to help service your air-con, there are times you can do it by yourself. This is especially true when it comes to cleaning the filters inside the unit. If possible, look out for the one with an easy-to-remove panel that allows you to withdraw the filters and clean them with soap and water.
So, there you have it. If you are planning to invest one for your home, we have rounded up a list of the 10 best air conditioners based on your respective needs and budgets.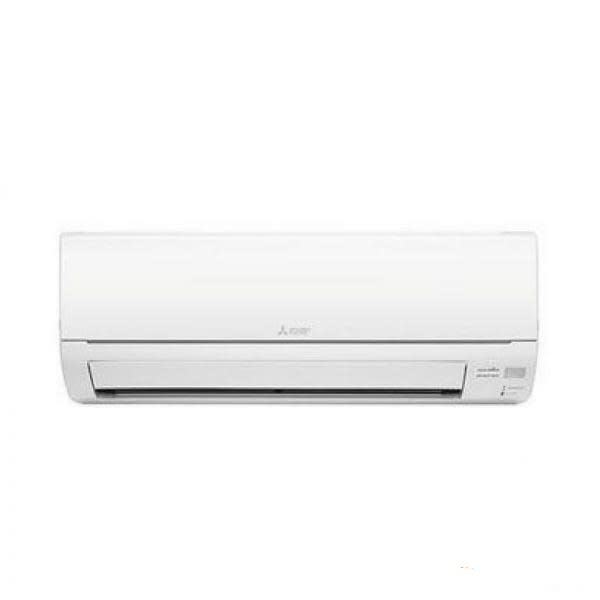 Mitsubishi Electric Starmex System 3 (MSXY-FN10VE)
SGD 2855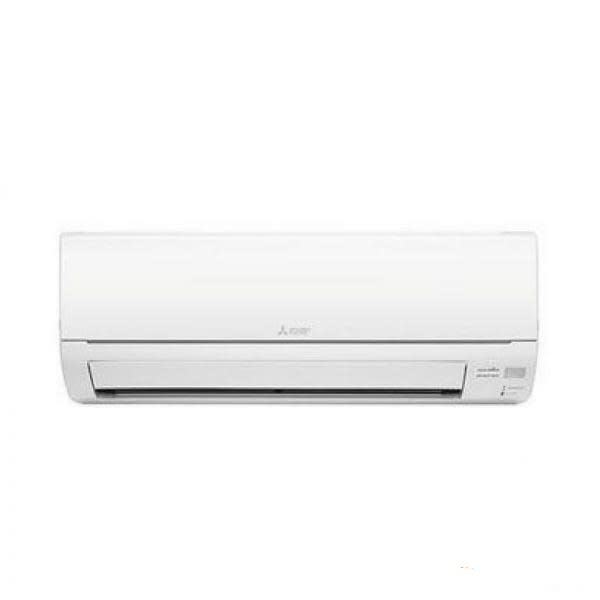 Given Singapore's all-year-round hot and humid weather, a reliable air-con brand such as the Mitsubishi Electric Starmex System 3 does help a lot in keeping your place cool. Offering 9,000 BTU cooling capacity, it comes with three units that are suitable for medium-sized or large rooms.
The Mitsubishi Electric Starmex System 3 is notable for its 5 ticks of energy efficiency from the National Environment Agency (NEA), meaning you'll get to run your air-con without worrying about high operating costs. It also comes equipped with the Mitsubishi Electric Advanced Inverter Technology, which helps to speed up the cooling function efficiently minus all the wait.
Some of the highlights featured in the Mitsubishi Electric Starmex System 3 includes its Wide and Long airflow patterns, where the cool air is evenly distributed around the interior space up to 150° laterally and a maximum of longer reach at 12 metres away.
Not to mention, but you can enjoy an all-night peaceful sleep without the usual rumbling noise of an air-conditioner, thanks to the Mitsubishi's whisper-quiet operating system.
---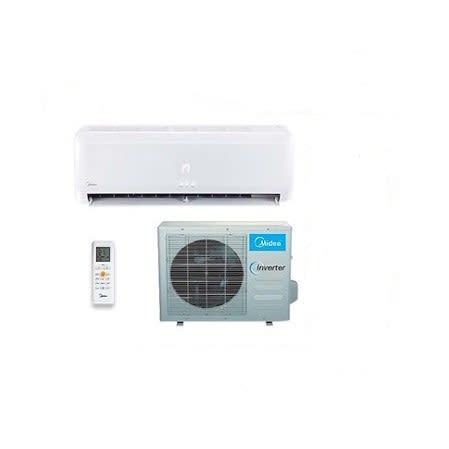 Midea Inverter Single Split Air Conditioner MSSID-24
SGD 1855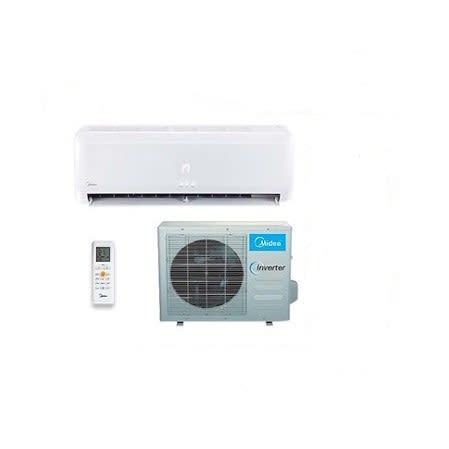 For such a price point under the SGD2,000 range, the Midea Inverter Single Split MSSID-24 comes equipped with all the essential features under one unit. This includes a larger cooling capacity at 24,000 BTU, which is suitable for bigger room sizes between 1,400 and 1,600 sq. ft. Not to worry about electricity consumption, for the air conditioner is endorsed by the NEA with 3-tick energy efficiency.
For a peace of mind, our selected merchant offers the Midea Inverter Single Split MSSID-24 with a 2-year warranty, as well as other customer service benefits including free delivery and installation. If that's not enough, they also help to dismantle and dispose of your old air-con unit.
---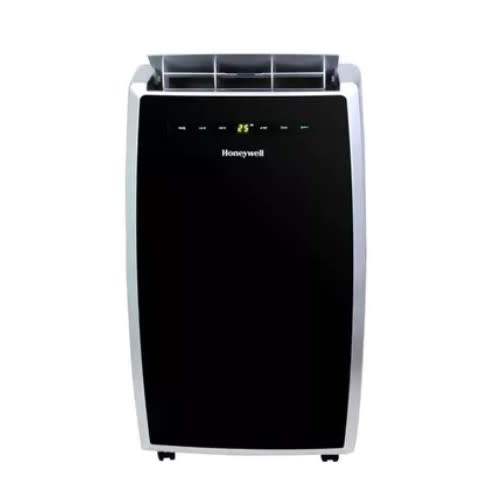 Honeywell MN10CES Portable Air Conditioner
SGD 799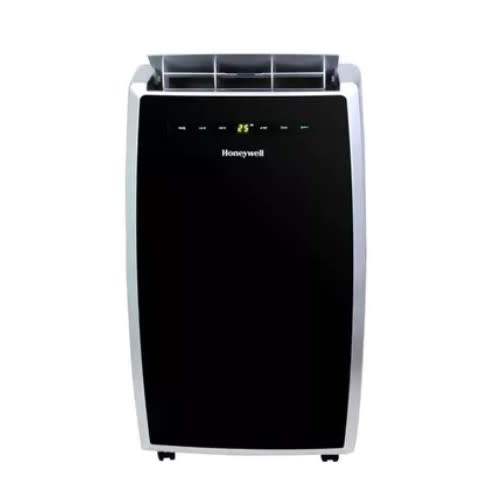 Not into wall-mounted air conditioner? Consider a portable variety instead such as this one by Honeywell. Built with convenience and comfort in mind, the MN10CES model has a set of caster wheels attached on the bottom for easy manoeuvring from one room to another.
The unit itself comes with a 10,000 BTU of cooling capacity, which can cool an entire room of up to 450 sq. ft. It also has a filtration system that helps to filter out the likes of dust and hair from entering the unit. Meanwhile, its dual-motor technology works to reduce the noise level even at the highest speed setting, which is at 55db max.
---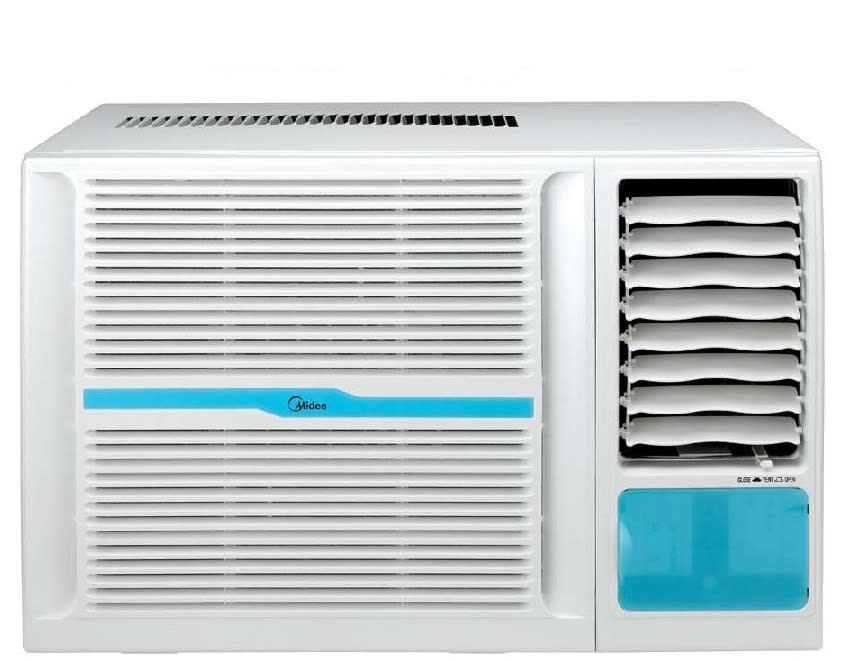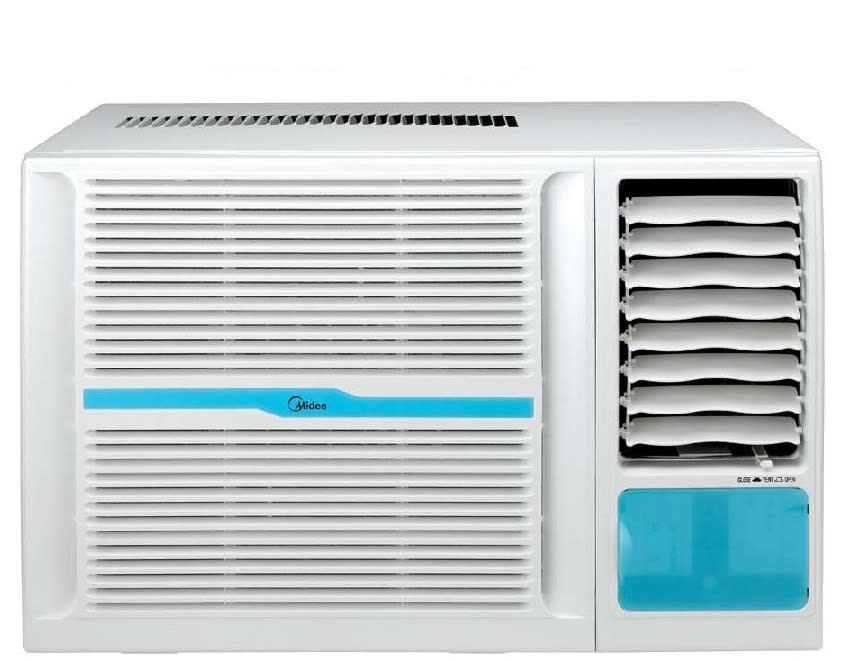 Unlike your usual wall-mounted air conditioner, the window type is more affordable by comparison. Take the Midea MWAC 12, for instance; a budget-friendly window air conditioner that boasts a 12,000 BTU of cooling capacity to cool an interior space of up to 550 sq. ft.
It operates using an eco-friendly R410A refrigerant, which is known for its cooling efficiency. The air-con uses a gold fin technology to help safeguard the condenser coils from external damage due to the accumulation of a compound, namely water. This, in turn, helps to prolong the lifespan of the air conditioner.
---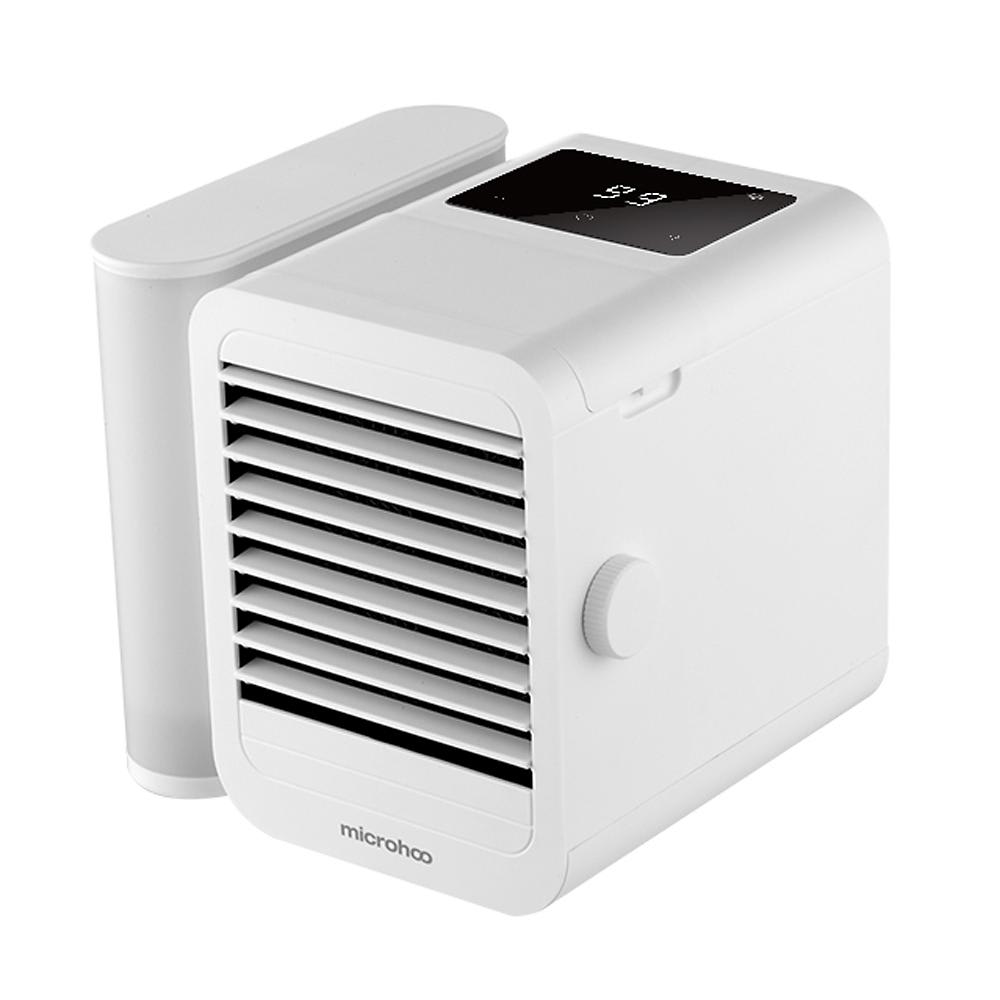 Xiaomi Microhoo Mini Air Conditioner
SGD 46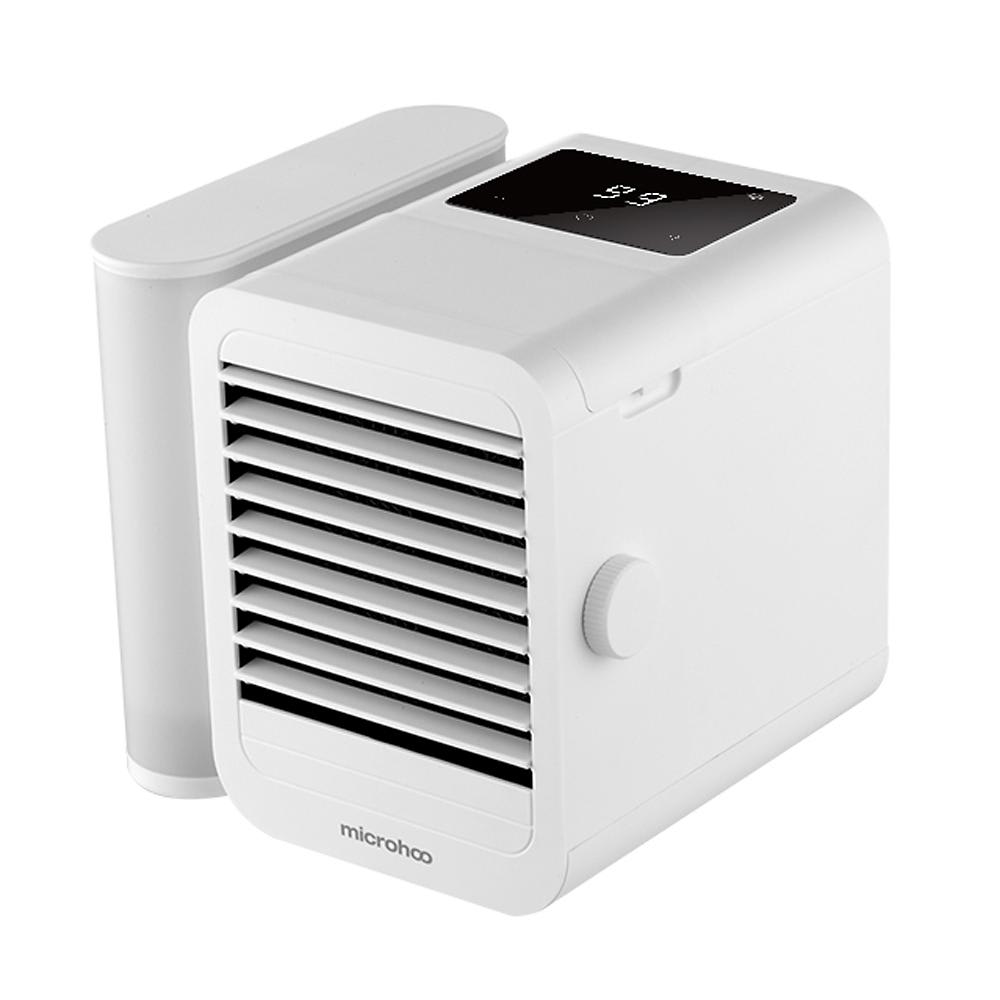 Here's a super-portable USB-C-operated air conditioner that you can easily place it, say on the table or the floor. The air-con is also light enough to move around since it only weighs around 1.3 kg.
Noting on its functionality, the Xiaomi Microhoo features a 3-in-1 design that not only cools your surrounding at close proximity, but also refreshes and humidifies the air at the same time.
It uses a low-energy consumption at only 6W of maximum power and has a 1,000ml removable water tank, with the latter allows you to refill from the tap or water bottle. And in case you want a cooler air emitting from the unit, you can either add some ice or place the water tank in the refrigerator beforehand.
---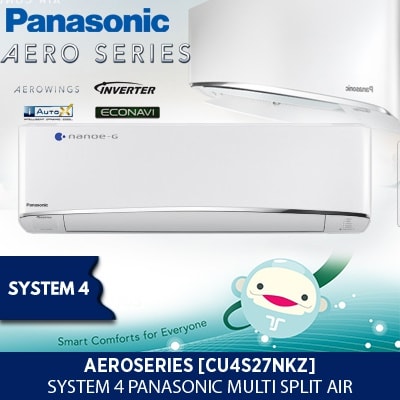 Panasonic Multi-Split Aero Series (CU4S27NKZ) System 4
SGD 2632.00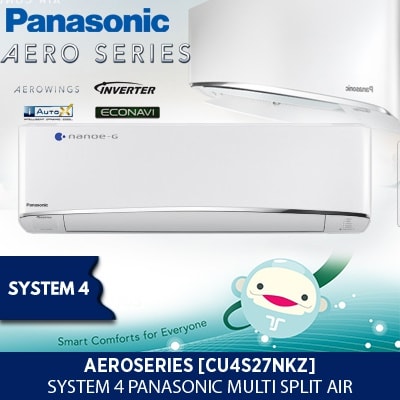 Enjoy an optimal cooling sensation with the Panasonic Multi-Split Aero Series CU4S27NKZ model, thanks to its Aerowings' dual independent flaps and motors which offers a mix of shower and speedy airflows. The former emits cool air from above while the latter brings you an instant cooling sensation as soon as the air-con is turned on.
But this air-con does more than just providing you with instant heat relief. It comes with an inverter that minimises power consumption while maintaining a consistent cooling comfort all day long.
Then, there's its nanoe-G technology, which helps to purify the air by catching and filtering up to 99% of the negative ions attached to the dust particles as small as PM2.5. This gives you cleaner and better air quality in return.
---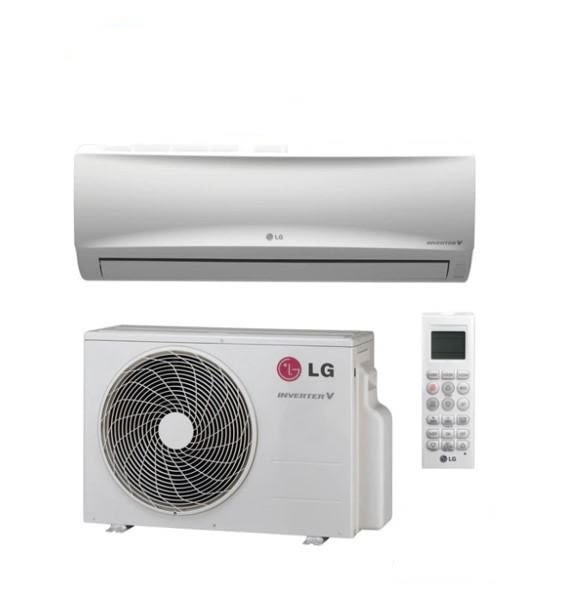 LG BSUQ246K3B3/ BSNQ246K3B3 Inverter Single Split Aircon
SGD 1880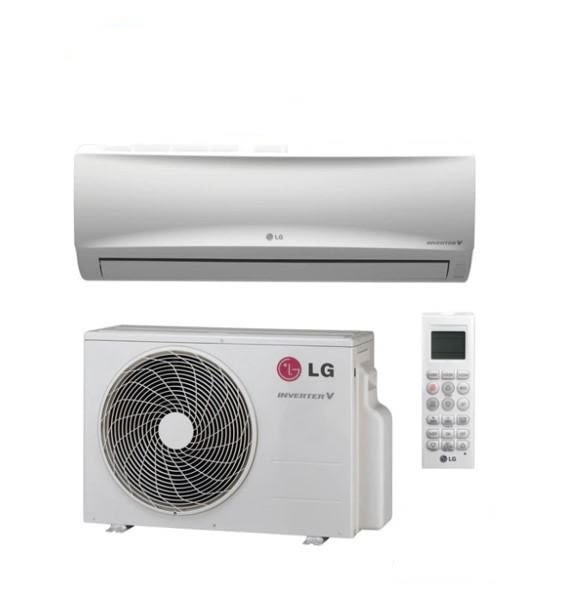 This LG Inverter Single Spilt model boasts a 24,000 BTU of cooling capacity that utilises the LG's Dual Inverter Compressor to provide faster cooling performance of up to 40%. The aforementioned inverter compressor also enables the air-con to run quietly while saving power consumption as much as 70% without compromising its cooling efficiency.
It also comes with an auto-cleaning function to prevent the growth of mould and bacteria accumulated on the heat exchanger. Other highlights including a Jet Dry technology to humidify an interior space with high humidity levels, a Comfort Sleep mode and a Dual Protection Filter that traps dust over 10㎛.
---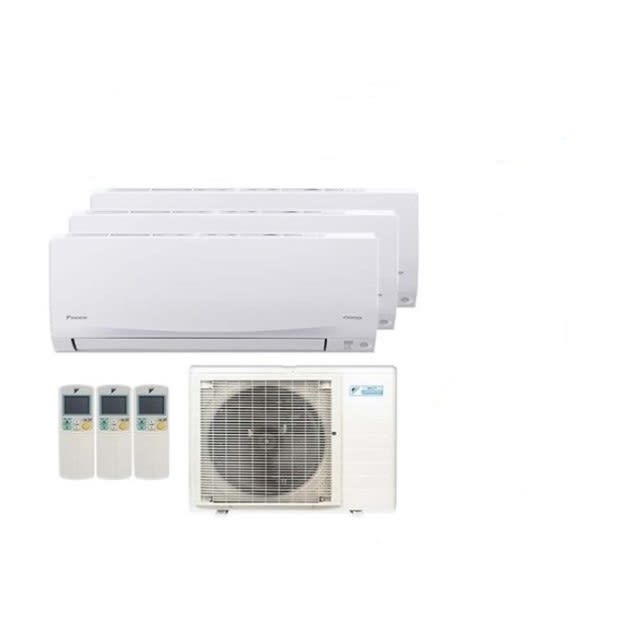 Daikin iSmile Series (System 3) MKS65TVMG/CTKS25TVMG
SGD 3250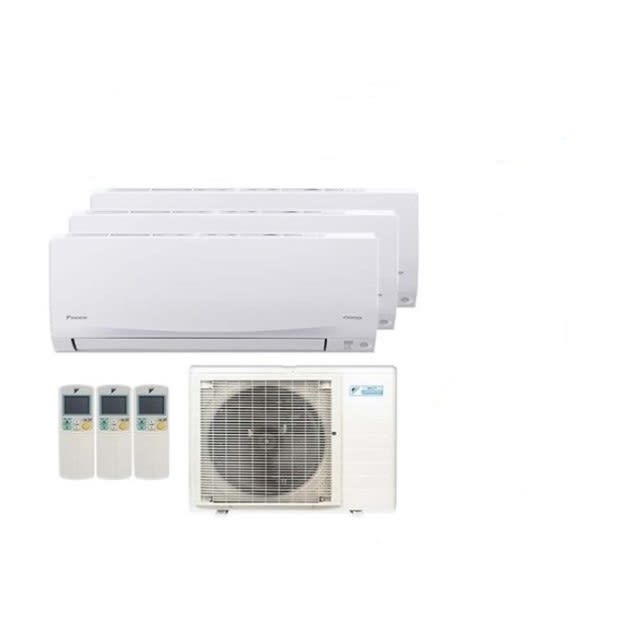 The Daikin iSmile series comes with three units that have the cooling capacity of 9,000 BTU each and boasts a 5-tick energy-saving efficiency endorsed by the NEA. It has a filter that traps airborne particles as small as PM 2.5, bringing you a cleaner and healthier air.
But that is not all, as the Daikin iSmile series features a built-in WiFi capability that allows you to control the cooling temperature of your interior space remotely wherever you are. This can be simply done by downloading the free Daikin Mobile Controller app on your smartphone.
---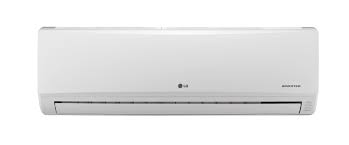 LG Multi-Split Health Plus (A4UQ26GFA1) System 4
SGD 2686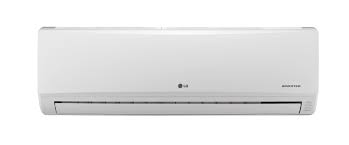 True to its name, this LG air-conditioner model boasts a combination of allergy and virus filter certified by the British Allergy Foundation and Japan's Kitasato Institute respectively. The said filters trap allergen and virus, then filter them out while emitting purified cool air.
If that's not enough, this AC has a triple filter within which is responsible for minimising harmful smells like cigarette smoke and fresh paint. You don't have to worry about mould and bacteria either since it has its own auto cleaning function. Finally, the brand's evaporator design means you can enjoy less noise as the air-con operates all day long.
---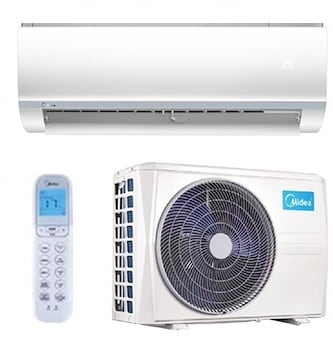 Midea All Easy Series
SGD 654.89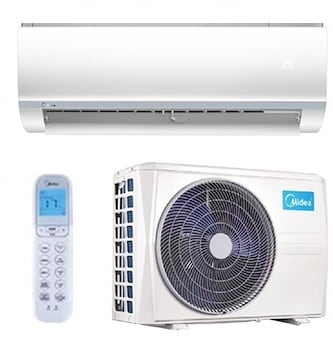 The name of this Midea air-con model says it all. Built with convenience in mind, you can easily remove the filter by pulling it out directly from the top. That means you don't have to spend extra time removing it from inside the panel as most conventional air conditioners do. This, in turn, makes regular cleaning easier.
Midea's All Easy series also holds an A++ energy certification that consumes very low energy and can cool a room quickly at 17°C using the Super Cool function. Expect low-noise operation as well, which runs super silent at 18dB for an uninterrupted environment regardless of sleeping at night or working from home.
---
Disclaimer: The pricing shown is just a good indication of how much these products are worth. The prices could change based on the e-commerce promotions that are going on. If some of the products are not available, do email us at [email protected] Thank you!