Singapore can be crazy when it comes to commuting during peak hours, usually in the morning to work and evening back home. Additionally, if you have children to fetch to and from school, that's another added layer of stress.
Owning a car is not a common option. Fret not, that's why there're bicycles!
If you're not good at cycling, there're still electric bicycles, also known as electric scooters (not the motorcycle type) that comes with an electrical motor for greater support and safety. It's a nice option for the young and the elders for a perfect and stress-free commute. On top of that, it can be an economical long-term investment for those travels every day.
Below are the recommended electric bicycles that meet different individual needs.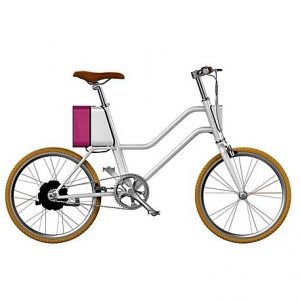 Xiaomi YunBike C1 Electric Bicycle
SGD 700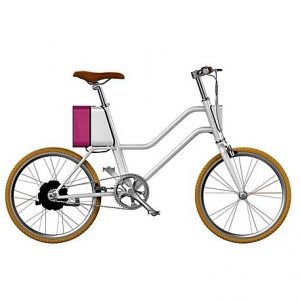 Riding up the hill can be challenging and that's what Xiaomi YunBike C1 Electric Bicycle does! Powers up with a 5100mAh multi-sectional Samsung 18650 battery, it claims to take only 3 hours for a full battery charge.
Being able to reach 25km/hour speed, it has a built-in three-axis accelerometer and gyroscope. This helps cyclists to effortlessly ride up the slope with the smart automatic system. Additionally, the Xiaomi YunBike C1 Electric Bicycle has other beneficial features such as 5-speed gearbox and the smartphone mount which connects to the bicycle via Bluetooth.
---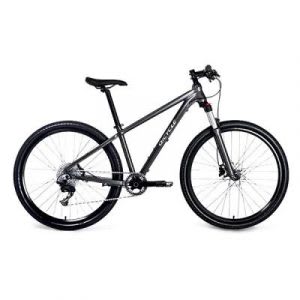 Xiaomi QiCycle Smart Mountain Bike
SGD 1001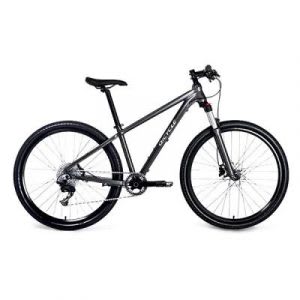 The Xiaomi QiCycle Smart Mountain Bike, a great companion for hikers and wander lusters to navigate through different terrain with the assisted hydraulic shock absorber system. Convenient for one-handed operation, this mountain bike also comes with the 11-speed transmission system and Shimano hydraulic disc brake system.
Furthermore, it comes with a 2,600mAh built-in Lithium battery which includes the standard USB charging port. This spells convenience as the battery charges via the power bank! No matter where the cyclist is, the Xiaomi QiCycle Smart Mountain Bike comes with the Location-based services (LBS), GPS and AGPS. Perfect for navigating new and unfamiliar territories!
---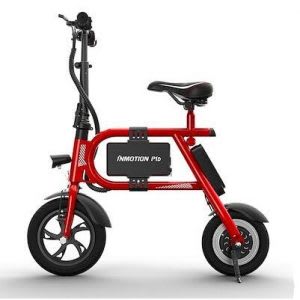 Inmotion P1D Electric Scooter
SGD 539.3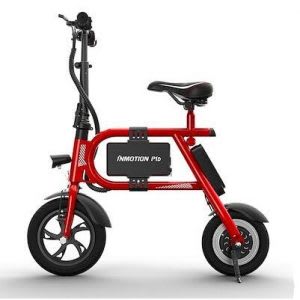 The Inmotion P1D Electric Scooter is a decent electric bicycle that meets the basic needs of those who're looking for simplicity, convenience, and flexibility. Sporting a no-nonsense design, the handles are adjustable, giving room for height comfort.
With a decent charging time of 4 hours, it includes foldable stem features for additional convenience. Other notable features include a headlight switch, power display, and rotary acceleration. Great for rides to short distance locations and running errands!
---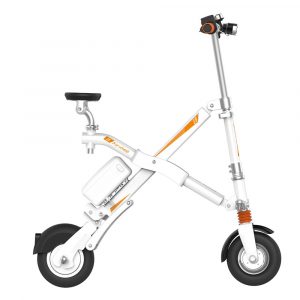 Airwheel E6 Ebike – White
SGD 999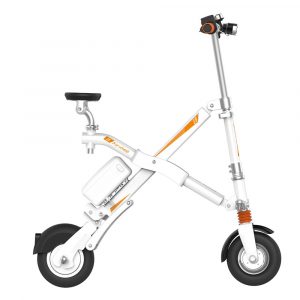 If taking the MRT for short distances is what you usually do, consider the Airwheel E6! Fashionable, portable and foldable are the three eye-catching points for simple and efficient commutes.
The Airwheel E6 comes with an app intelligent system and high productive USB port. This makes phone charging on the go convenient and attractive. Other cycling features in the Airwheel E6 are ergonomic saddle design, double damping system, and C-AT Vehicle Control System. Worry-free travel anytime, anywhere!
---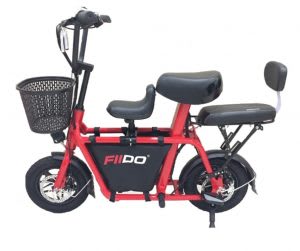 Fiido Electric Scooter
SGD 699.00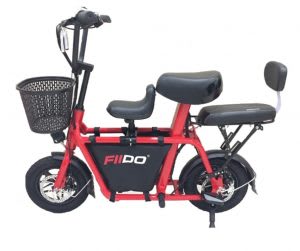 Being a parent, we want to ensure that our child travels safely whenever they can. Therefore, the Fiido Electric Scooter is a family's must have! Being user-friendly with easy folding features, this makes traveling to work or sending your child to school hassle free. It can fit up to 3 seats, depending on your requirement.
Moreover, the battery charging time takes up to a maximum of 3 hours which users can monitor via the battery level digital display, keeping parents less anxious. Other features in Fiido Electric Scooter are remote alarm ignition, anti-thieve remote alarm system, and digital horn.
---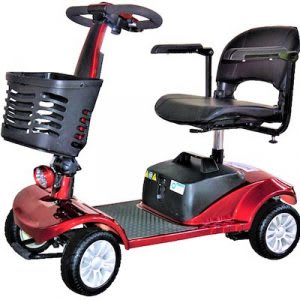 MS-S-02 E-Scooter
SGD 1398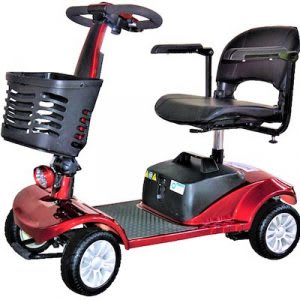 The MS-S-02 E-Scooter has a step-through frame, which is a handy feature for seniors. Being safer than a high-top tube, users can place their feet on the step-through frame without losing their balance. It also comes with a fully adjustable seat that can create the necessary comfort seniors need.
There's a front bumper that protects the user from impact with turn-over prevention. Furthermore, it is easy to use and comes in a dual language system (English and Chinese). For additional safety, this electric bicycle comes with bright rear LED Light that helps other road users in dim light situations.
---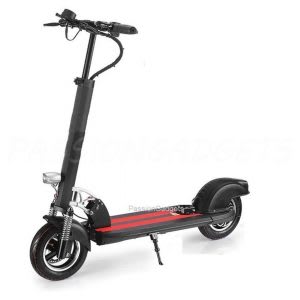 Passion Dash3 48V 500W Electric Scooter [10Ah/18Ah]
SGD 713.95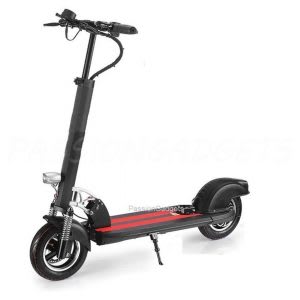 The Passion Dash3 can travel up to 70km and has an impressive throttle with useful features for riders. There's a colour LCD display, Voltage reading, Speedometer, and ODO. With 3 speed control, the Passion Dash3 travels up to a maximum of 25km/hour.
It also comes with an option of a foldable seat mount, being convertible into a standing scooter. On top of that, it climbs up slope well and efficiently, ensuring safety is still at the place.
---
Disclaimer: The pricing shown is just a good indication of how much these products are worth. The prices could change based on the e-commerce promotions that are going on. If some of the products are not available, do email us at [email protected] Thank you!