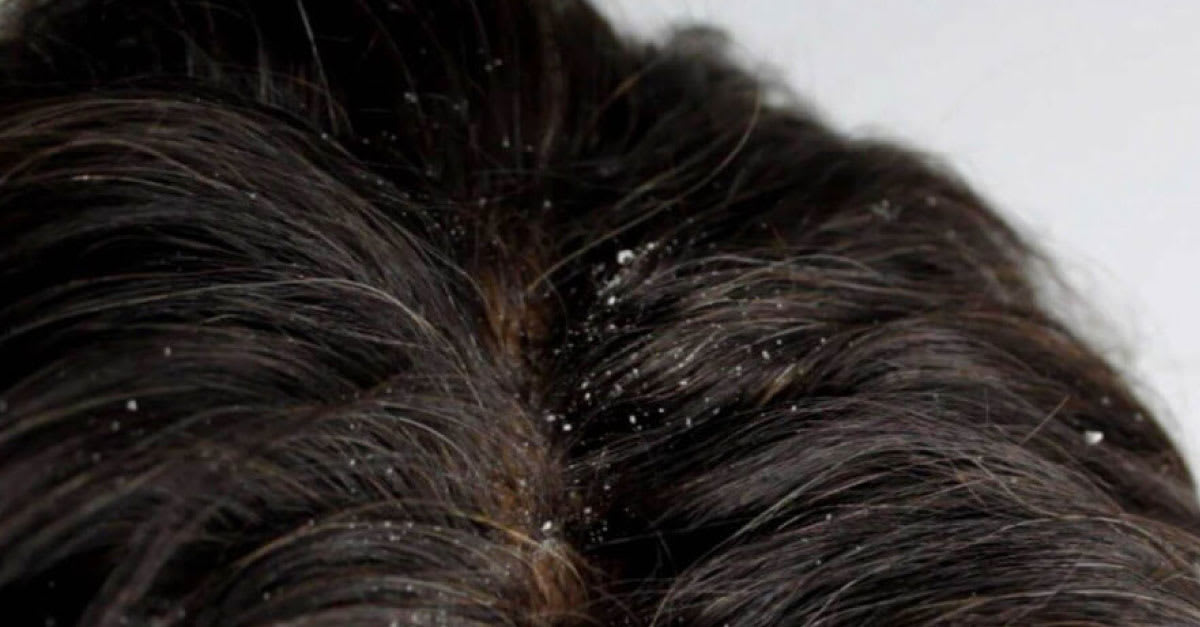 We all dread seeing little white flakes dotting our hairlines and on our clothes. Dandruff is caused by a number of various problems and concerns This can range from stress, hormones, diet or even using the wrong hair product. While commonly associated with oiliness and excessive scalp sebum, it can also occur to people with dry skin or those affected by a fungal infection.
As a chronic skin condition, dandruff requires consistent maintenance in order to keep them at bay. It is most important to identify what causes your dandruff, so that you use the right care method and hair products for effective prevention.
The good news is that no matter what causes your dandruff, there is a suitable product to help combat it! Check out these best dandruff-eliminating shampoos.
Best dandruff shampoo without sulfates - suitable for oily hair
Price from SGD16.90
The hot and humid Singaporean weather often results in flat, oily tresses, as well as stressing the scalp which causes dandruff. This deep-cleansing shampoo uses activated charcoal derived from coconut shells, along with lemon and grapefruit oils to give a thorough cleanse. Its sulfate and parabens-free formula will help remove excessive sebum, dirt and impurities without stripping moisture.
Best dandruff shampoo for hair fall
Price from SGD14.30
This shampoo contains zinc pyrithione, one of the most widely used dandruff-fighting active ingredient. It also contains Nutrium 10 which is a combination of 10 nutrients and botanical ingredients to strengthen the scalp's protective layer. The formulation includes sunflower seed oil, ginseng extract and hydrolyzed collagen. All of these will not only curb dandruff but also strengthens the hair to prevent breakage.
Best dandruff shampoo for curly hair
Price from SGD29.90
Gentle, sulfate-free formulas such as this are best for those with curly hair. The formula detoxifies the scalp using a combination of tea tree oil and willow bark extract. Whereas its African black soap properties help to moisturise and protect the hair to prevent dryness or breakage. This is most suitable for those with dry and itchy flaking scalp.
Best dandruff shampoo for dry scalp
Price from SGD15.00
A gentle formulation suitable for daily use, this The Body Shop shampoo uses ginger extract, honey, birch bark extract and white willow bark extract. All of this make up for a formula that cleanse soothingly while not aggravating scalp dryness further. Its ginger extract helps relieve scalp itchiness, while also stimulating blood circulation and balancing pH levels for the scalp.
Best dandruff shampoo with ketoconazole - suitable for fungal infections
Price from SGD25.20
With active ingredient ketoconazole 2%, this shampoo is best suited for those with fungal infections or severe dandruff caused by seborrheic dermatitis. Its high-strength anti-fungal properties are effective in curbing dandruff quickly. With that though, it may also be drying and should be used in tandem with a gentler shampoo to prevent extreme dryness.
Best dandruff shampoo with salicylic acid - suitable for scalp acne
Price from SGD38.00
A refreshing shampoo that pampers your scalp, this formula contains rosemary oil, menthol and ginger extract to soothe red and irritated scalp.
The salicylic acid and lactic acid gets rid of dead skin cell build-up through chemical exfoliation, which helps with reducing scalp acne as well. It is suitable for those with dandruff caused by skin dryness and is moisturising enough for those with dry hair.
Best dandruff shampoo with tea tree oil - Suitable for color treated hair
Price from SGD17.00
Detoxify, soothe and exfoliate your scalp with this vegan and cruelty-free shampoo. It has micro-exfoliators of vegetable origin to remove dead skin cells and product build-up for a squeaky clean, flake-free scalp with every wash.
In the shampoo are peppermint and spearmint oils to help reduce any scalp itchiness. Meanwhile the tea tree oil properties provide antiseptic properties to reduce scalp irritation and inflammation. The use of all natural ingredients makes it safe for color treated or chemically processed hair.
Disclaimer: The pricing shown is just a good indication of how much these products are worth. The prices could change based on the e-commerce promotions that are going on. If some of the products are not available, do email us at [email protected] Thank you!