It's no surprise that our hands are the dirtiest part of our body. Due to our daily activities, the hands are the most used and easily exposed body part to germs all the time. Lack of hygiene can cause bacteria and viruses to form that can jeopardise your health.
By right, we should actually clean our hands right away when we cough or sneeze, but we can't always wash our hands on the spot. Moreover, with the latest outbreak of Coronavirus (Covid-19), you should really step up your hygiene game with these best hand sanitizers on the market.
How to make hand sanitizer at home?
Hand sanitizers are frequently sold out these days due to the outbreak. Fret not; just mix up these ingredients and store the formula into a bottle of your choice.
1/3 cup of Aloe Vera

2/3 cup of Alcohol (

Isopropyl

alcohol)

8 drops of essential oil
The reason for these ingredients is that the Aloe Vera will provide a moisturising effect while the alcohol content works to kill off germs and bacteria. As for the essential oil, we'd recommend tea-tree due to their antibacterial and antiviral properties.
More: Soothe That Burn With these 8 Best Aloe Vera Gel Options
We'd like to remind that in no way should hand sanitizers replace your good ol' hand soap and water; you should use the latter whenever possible.
More: Keep Dirt and Germs Away With These 7 Hygienic Hand Washes
---
Are you currently travelling especially to places that have high alerts for the recent coronavirus outbreak?
Here are some tips on how to lower your risk of falling sick:
Drink hot water: If you're got a sore throat (which is the imminent sign to a cold/flu), drink hot water to soothe the pain and stay hydrated. Often, hot water is used to kill any germs and bacteria as well as viruses since they can't survive under heat (which was what happened to SARS when summer came in 2003).
However, this is not a medically-proven method. In fact, it's just a way to soothe a sore throat. Please seek medical attention immediately the moment multiple symptoms show up.
Washing hands: A western traveller currently roaming Asia advised on New Straits Time that it's important to wash the hands whenever possible. This is because the virus can stay on hard surfaces and transfer onto your skin/hands. While it doesn't penetrate the skin, but risks of catching the coronavirus are higher when you touch your face. Sanitize your hand after coughing/sneezing if you can't have access to soap and water right away.
Rest well and eat well: Boosting the immune system is also one of the best ways to stay as healthy as possible. The body needs to rest in order to protect you better. By sleeping enough while maintaining a healthy diet that's rich in vegetables and fruits is ideal. Taking enough vitamins and exercising regularly also boosts the immune system too!
---
Here are the best in-stock hand sanitizers in Singapore with updated shop links!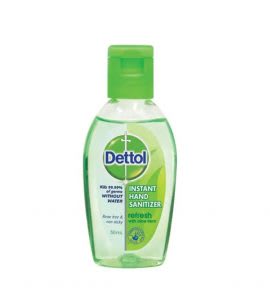 Dettol Hand Sanitizer Fresh
SGD 3.3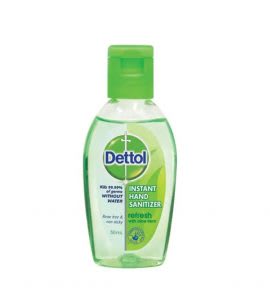 Get squeaky clean hands with this travel-friendly hand sanitizer. Proven to kill 99.9% of germs, this soothing hand sanitizer protects your palms from germs and dirt on the go with its small, convenient sized bottle that fits easily in your bag.
Containing aloe vera extracts, this rinse-free hand sanitizer doesn't leave a sticky residue behind, so your hands will stay fresh and clean.
---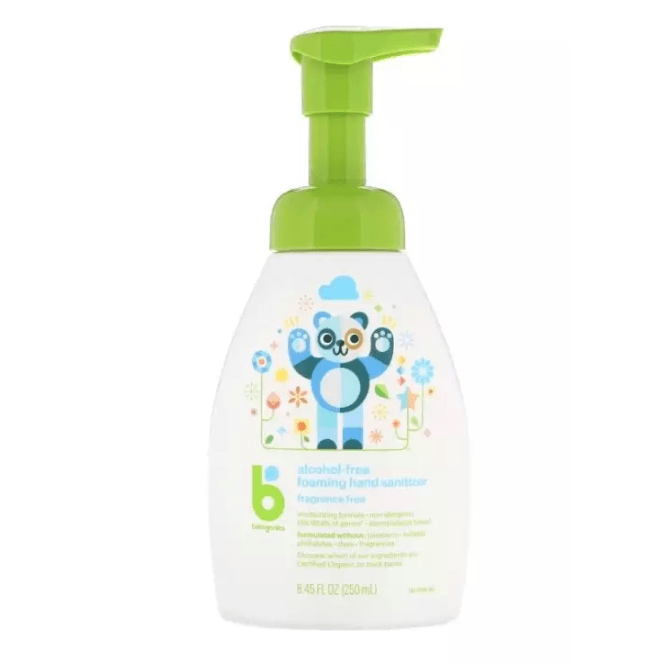 BabyGanics Foaming Hand Sanitizer
SGD 15.90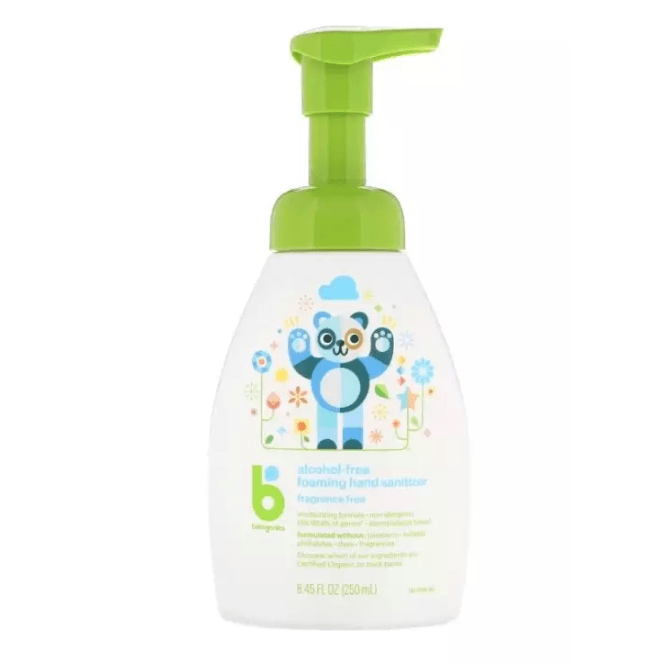 Viruses - Every parent's worry. Protect your child's precious hands with this alcohol and fragrance-free hand sanitizer. Formulated without triclosan, parabens, sulfates, phthalates, artificial fragrances and dyes, it is safe to use on babies and children.
Its moisturising formula kills 99.9% of germs while keeping hands baby-smooth. Now, you can stay worry-free with this paediatrician and dermatologist tested hand sanitizer!
---
Kirei Kirei Anti-Bacterial Hand Sanitizer
SGD 1.95
Say sayonara to your dry hands, for the Kirei Kirei Anti-Bacterial Hand Sanitizer contains an added moisturizer for smoother, softer palms. Formulated with an anti-bacterial agent, this hydrating sanitizer effectively kills germs and bacteria without over-drying your hands. It dries instantly without leaving a sticky residue.
---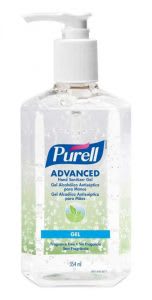 Purell Advanced Instant Hand Sanitizer
SGD 21.9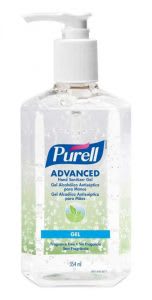 People who suffer from eczema are extremely sensitive to hand sanitizers that contain fragrances. To avoid irritation, use Purell's Advanced Instant Hand Sanitizer.
Incorporating 70% ethyl alcohol to dramatically reduce germs on hands, this antimicrobial gel used by hospitals contains no fragrance or dye. The hand sanitizer is biodegradable as well as eco-friendly thanks to its environmentally safer ingredients.
---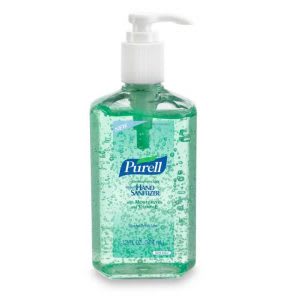 Purell Advanced Aloe Instant Hand Sanitizer
SGD 14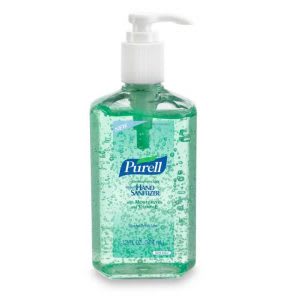 The saviour of sensitive skin – aloe vera. Known for its soothing and calming effects, aloe vera can help protect and nourish sensitive hands while providing sufficient hydration for smoother palms.
Purell's Advanced Aloe Instant Hand Sanitizer destroys germs and bacteria on hands while soothing sensitive skin, revealing velvety palms. Specially formulated with moisturizers, this sanitizer works in under 15 seconds, killing germs for cleaner hands.
---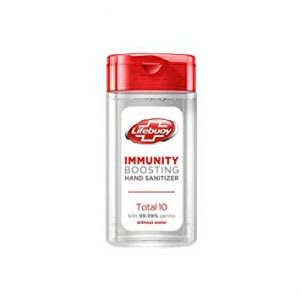 Lifebuoy Total 10 Immunity Boosting Anti-Bacterial Hand Sanitizer
SGD 2.65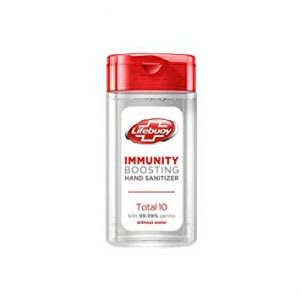 Beat the flu with Lifebuoy's first ever immunity boosting hand sanitizer. Its unique formula helps boost the agents that give your hands immunity to fight germs for up to 10 hours. Enriched with moisturizers and Vitamin E, this anti-bacterial sanitizer cares for delicate hands, leaving fresher, softer hands.
---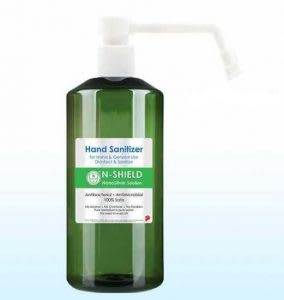 Nanosilver Hand Sanitizer
SGD 13.50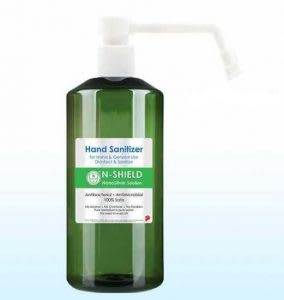 Newborns are highly at risk of viruses and bacterial infections. However, it is unsafe to use normal bacterial disinfectants due to the alcohol and chemicals in them which can potentially irritate your child's skin.
Nanosilver's hand sanitizer uses 100% natural ingredients and is free from alcohol, chemicals and parabens. Formulated with nanosilver solution and pure water, the sanitizer is 99.99% effective against harmful bacteria such as Bacillus and pathogens. This non-toxic hand sanitizer can also be used to disinfect toys and cutlery for optimal protection.
---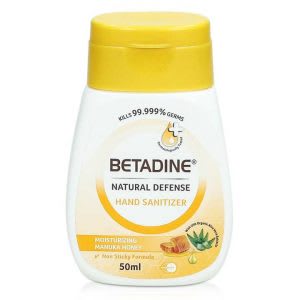 Betadine Natural Defense Hand Sanitizer
SGD 2.55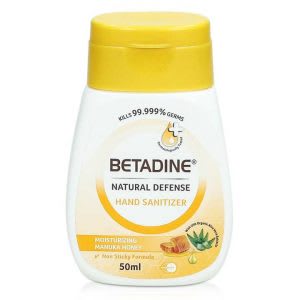 Defend against germs while moisturising your hands at the same time with Betadine's Natural Defense Hand Sanitizer. Infused with Manuka Honey and Aloe Vera, this skin-friendly formula deeply nourishes dry, rough hands for soft hands to the touch.
Killing 99.99% of germs, this sanitizer will leave your hands feeling rejuvenated and germ-free with the sweet scent of honey lingering throughout the day!
---
Disclaimer: The pricing shown is just a good indication of how much these products are worth. The prices could change based on the e-commerce promotions that are going on. If some of the products are not available, do email us at [email protected] Thank you!