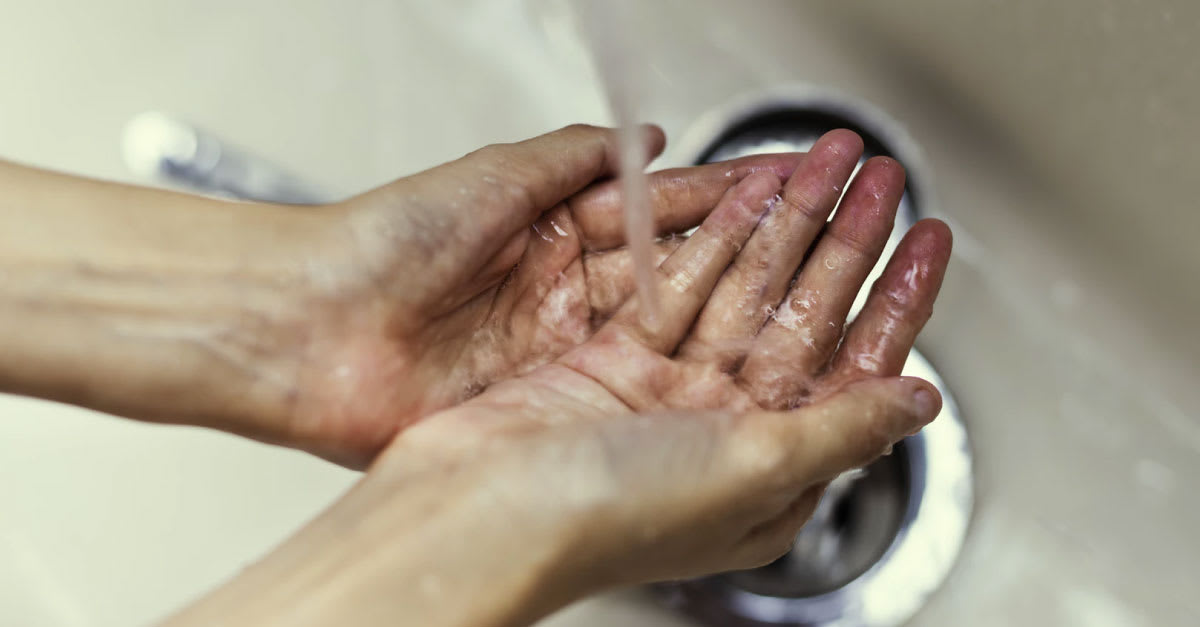 Our hands are the dirtiest part of our body. Due to our daily activities, our hands get exposed to germs all the time. Lack of hygiene can cause bacteria and viruses to form that can jeopardise your health. Step up your hygiene game with these top 10 best hand sanitizers on the market.
1. Dettol Hand Sanitizer Fresh
Best hand sanitizer for travel
Price from SGD2.75
Get squeaky clean hands with this travel-friendly hand sanitizer. Proven to kill 99.9% of germs, this soothing hand sanitizer protects your palms from germs and dirt on the go with its small, convenient sized bottle that fits easily in your bag.
Containing aloe vera extracts, this rinse-free hand sanitizer doesn't leave a sticky residue behind, so your hands will stay fresh and clean.
2. BabyGanics Foaming Hand Sanitizer
Best hand sanitizer for baby
Price from SGD12.00
Viruses - Every parent's worry. Protect your child's precious hands with this alcohol and fragrance-free hand sanitizer. Formulated without triclosan, parabens, sulfates, phthalates, artificial fragrances and dyes, it is safe to use on babies and children.
Its moisturising formula kills 99.9% of germs while keeping hands baby-smooth. Now, you can stay worry-free with this paediatrician and dermatologist tested hand sanitizer!
3. Kirei Kirei Anti-Bacterial Hand Sanitizer
Best hand sanitizer with moisturizer
Price from SGD2.50
Say sayonara to your dry hands, for the Kirei Kirei Anti-Bacterial Hand Sanitizer contains an added moisturizer for smoother, softer palms. Formulated with an anti-bacterial agent, this hydrating sanitizer effectively kills germs and bacteria without over-drying your hands. It dries instantly without leaving a sticky residue.
4. Purell Advanced Instant Hand Sanitizer
Best hand sanitizer for eczema
Price from SGD14.00
People who suffer from eczema are extremely sensitive to hand sanitizers that contain fragrances. To avoid irritation, use Purell's Advanced Instant Hand Sanitizer.
Incorporating 70% ethyl alcohol to dramatically reduce germs on hands, this antimicrobial gel used by hospitals contains no fragrance or dye. It's also biodegradable and eco-friendly as it uses environmentally safer ingredients.
5. Purell Advanced Aloe Instant Hand Sanitizer
Best hand sanitizer for sensitive skin
Price from SGD14.00
The saviour of sensitive skin – aloe vera. Known for its soothing and calming effects, aloe vera can help protect and nourish sensitive hands while providing sufficient hydration for smoother palms.
Purell's Advanced Aloe Instant Hand Sanitizer destroys germs and bacteria on hands while soothing sensitive skin, revealing velvety palms. Specially formulated with moisturizers, this sanitizer works in under 15 seconds, killing germs for cleaner hands.
6. Lifebuoy Total 10 Immunity Boosting Anti-Bacterial Hand Sanitizer
Best hand sanitizer for flu
Price from SGD2.65
Beat the flu with Lifebuoy's first ever immunity boosting hand sanitizer. Its unique formula helps boost the agents that give your hands immunity to fight germs for up to 10 hours. Enriched with moisturizers and Vitamin E, this anti-bacterial sanitizer cares for delicate hands, leaving fresher, softer hands.
7. MaxShield Hand Sanitizer Gel Alcohol Rub
Best hand sanitizer for norovirus
Price from SGD14.79
Novovirus is an infection that results in vomiting and diarrhoea. It is extremely contagious, so patients should always keep good hygiene to avoid the spread of the viruses. Start with the Maxfield Hand Sanitizer Gel Alcohol Rub.
Formulated for hygienic hand disinfection, the gentle but effective formula kills 99.9% of germs, bacteria and viruses while providing antimicrobial protection for up to 6 hours. It also provides hydration and nourishment with aloe vera extracts and vitamin E for baby-smooth hands.
8. Nanosilver Hand Sanitizer
Best hand sanitizer for newborns
Price from SGD13.50
Newborns are highly at risk of viruses and bacterial infections. However, it is unsafe to use normal bacterial disinfectants due to the alcohol and chemicals in them which can potentially irritate your child's skin.
Nanosilver's hand sanitizer uses 100% natural ingredients and is free from alcohol, chemicals and parabens. Formulated with nanosilver solution and pure water, the sanitizer is 99.99% effective against harmful bacteria such as Bacillus and pathogens. This non-toxic hand sanitizer can also be used to disinfect toys and cutlery for optimal protection.
9. Kleenex Protect Hand Sanitizing Moist Wipes
Best hand sanitizer wipes
Price from SGD3.30
Have you ever gone to the sink to wash your hands but there isn't any soap? Wipes can be extremely useful for disinfecting hands without washing. Wipe the germs away with Kleenex's convenient hand sanitizing wipes.
Enriched with shea butter and aloe for smoother hands, these wipes are guaranteed to kill 99.9% of common bacteria that could potentially make you sick.
Tip – You can also use this to disinfect your phone after wiping your hands.
10. Betadine Natural Defense Hand Sanitizer
Best hand sanitizer with lotion
Price from SGD3.20
Defend against germs while moisturising your hands at the same time with Betadine's Natural Defense Hand Sanitizer. Infused with Manuka Honey and Aloe Vera, this skin-friendly formula deeply nourishes dry, rough hands for soft hands to the touch.
Killing 99.99% of germs, this sanitizer will leave your hands feeling rejuvenated and germ-free with the sweet scent of honey lingering throughout the day!
Disclaimer: The pricing shown is just a good indication of how much these products are worth. The prices could change based on the e-commerce promotions that are going on. If some of the products are not available, do email us at [email protected] Thank you!