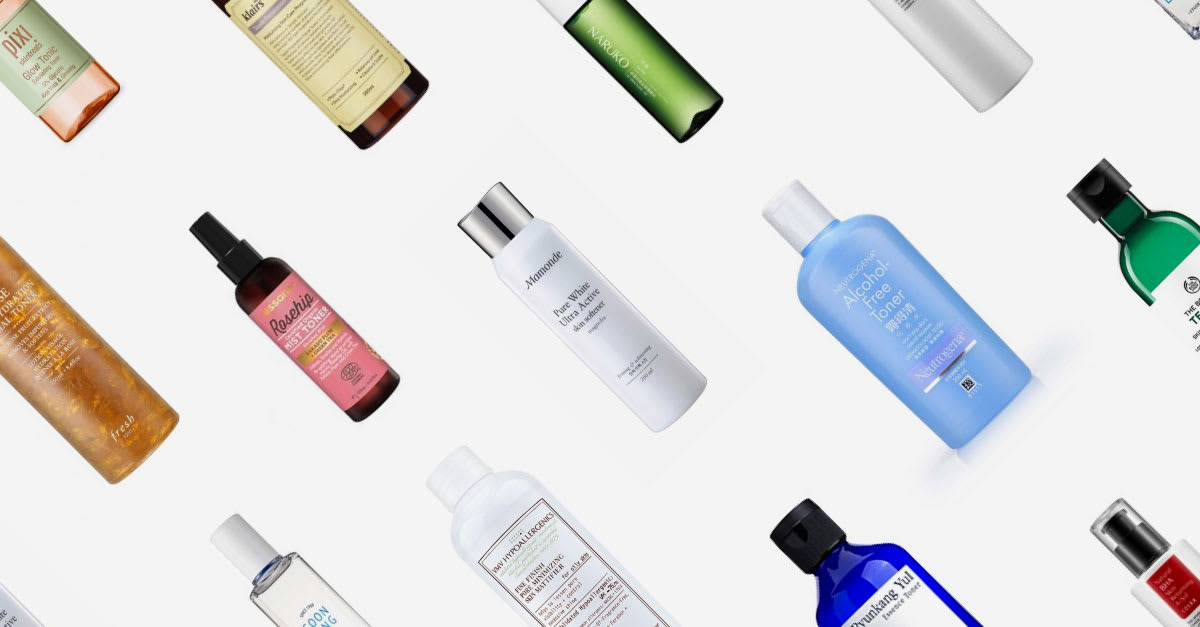 A facial toner is essential to any skincare routine. It's the second step after cleansing to purify, minimise the appearance of pores, balance the pH levels, and hydrate your skin. That's why it's a must-have for every woman. Here are 13 select toners that will give you that radiant glow.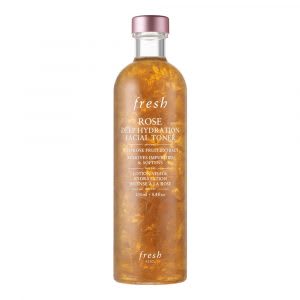 Raved by many beauty lovers and forums, this rose toner from Fresh is one of their best-sellers due to its purifying and hydrating properties. Made with real rose petals, this toner refreshes and cleanses your skin, removing excess dirt and sebum while keeping it hydrated.

Dull skin got you down? Fret not! The Pixi Glow Tonic is here. Unlike most harsh exfoliating toners, the Pixi Glow Tonic uses a hypoallergenic formula that's gentle and non-irritating for sensitive skin. It's infused with botanical extracts, aloe vera, and ginseng to help soothe and reveal brighter, clearer skin.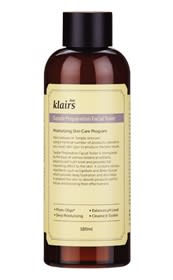 Does your skin feel dry in some areas but your T-zone is completely oily? A lightweight hydrating toner is what you need to keep your skin balanced, just like this Klairs Supple Preparation Toner. This alcohol-free toner is formulated with hyaluronic acid and beta-glucan to effectively hydrate your skin while decreasing oil production.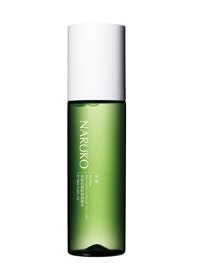 A lot of people already know the powerful acne-fighting properties of salicylic acid, especially those with acne-prone skin. This toner by Naruko is infused with tea tree oil, salicylic acid, witch hazel extract, and many other blemish-fighting ingredients to control sebum production and fight acne.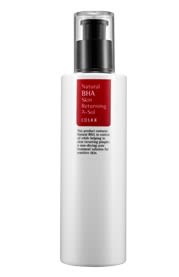 Do you have those pesky and stubborn blackheads and whiteheads go away? Solve it once and for all with Cosrx's Natural BHA Skin Returning A-Sol! It has AHA, BHA, and black bee propolis to dissolve and remove dead skin cells, excess sebum, and clogged pores. With every swipe using this toner, your skin will feel smoother and look clearer.
Achieving shine-free skin all day is no longer a problem, thanks to The Body Shop Tea Tree Skin Clearing Mattifying Toner. Infused with potent tea tree oil and mattifying powders, this toner fights acne, mattifies your skin, and tighten pores. It effectively cleanses and rids the skin of impurities, pollutants, and makeup residuals as well. But what makes it even better is that you get almost half a liter of this toner for roughly SGD 25.00.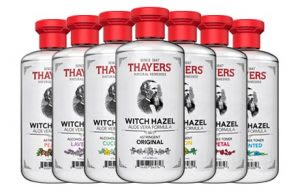 The Thayers Witch Hazel line of astringents are tried and tested by many generations. Why? That's because of its skin soothing and purifying abilities. This toner will work wonders for those with oilier skin types, thanks to its impressive formulation of witch hazel extract and aloe vera. Its healing and softening properties make this toner essential for any skincare lover.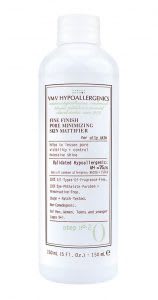 Non-comedogenic, oil-controlling, and pore minimizing - the Fine Finish Pore Minimizer by VMV Hypoallergenics is perfect for those dealing with excess oil production and large pores. This toner expands the skin's cells while constricting and shrinking the pores. With regular use, you'll have smoother skin in no time.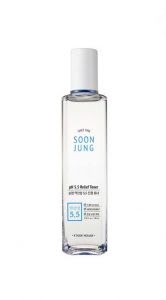 A balanced skin pH is a definite sign of healthy skin. The Etude House SoonJung pH 5.5 Relief Toner works pretty well when it comes to maintaining your skin's pH balance. Infused with 97% of naturally-derived ingredients, this toner calms and repairs the skin's barrier, giving you healthier-looking and well-hydrated skin.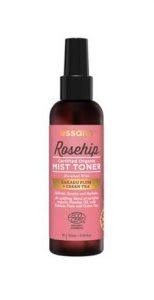 Get soft and supple skin with Essano's Certified Organic Mist Toner. The handy mist bottle instantly delivers hydration and antioxidants to the skin, especially when you're on the go. With natural and organic ingredients like Kakadu plum, rose hip oil, and aloe vera, your skin will stay hydrated and nourished all day long!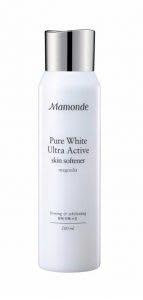 Whether you have acne scars, hyperpigmentation, or uneven skin tone, this brightening gel toner from Mamonde can be your savior. It's enhanced with white magnolia that helps brighten up and deeply hydrates your skin due to its gel consistency. You will have plump and brighter skin all in an instant.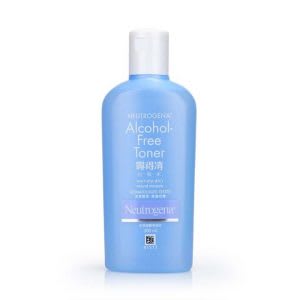 Guys, want skin as clear as your favorite K-pop stars? Add the Neutrogena Alcohol-Free Toner to your skincare regimen. This dual-purpose toner cleanses and balances your skin to keep it clear and smooth. It has active mild purifiers to recondition the skin and prevent moisture loss.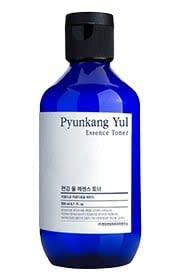 If you have dry skin, it's more imperative for you not to skip the toner. A moisturizing and rich toner can combat dryness and prep your skin for better absorption of other skincare products.
This toner from Pyungkang Yul Cosmetics has a viscous consistency to deliver moisture instantly to your skin. It's also infused with milk vetch root extract that's rich in vitamins and minerals to plump up and nourish your parched skin.
---
How to Buy the Best Facial Toner for You?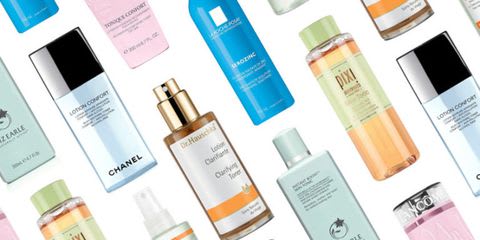 Astringents, fresheners, clarifiers, or widely known as toners are used to clean, control oil, and moisturize your skin that leaves it feeling fresh after each application. So how do you get the right one for you with so many products available? To answer that, you should read this quick guide below.
Identify Your Skin Type
There are three skin types: dry, oily, and combination. The first thing you need to do is to identify which skin type you have. Knowing which skin type you below will help you understand which product will best benefit you.
Dry – Dry skin is the easiest to know. Aside from the obvious dryness, your skin might have smaller pores than most people. It also feels tight and has a dull or rough complexion that seldom becomes flaky. You're also more prone to cracking, irritation, redness, dry patches, and peeling.
Oily – If you have enlarged pores, looks shiny due to oil buildup even after an hour of taking a bath, and blots a tissue, you most likely have oily skin. However, this condition should only be confirmed if you consistently have it even after changing your diet.
Combination – Combination skin is a lot trickier. You will have dry or normal skin while having oily skin in the T-zone area: forehead, nose, and chin. If you have a shiny face but only in select areas, you probably have combination skin, which is quite complicated to manage.
Match the Right Toner for Your Skin Type
After knowing your skin type, it now boils down to buying the right toner for you. Although we've already added subtitles to help you select faster, being meticulous will never do harm to your purchase decision.
Dry – People with dry skin need to choose toners that have hydrating and moisturizing effects. Look for ingredients that are oil-based such as jojoba or rose hips seed oil. Peptides, glycolipids, and the likes will work wonders to improve your dry skin condition, too.
Oily – For oily skin, choose toners that are gentle and provides a refreshing effect on your skin. Don't opt for toners that have extreme alcohol content unless it's your oiliness is just too much. Also, oil-based toners aren't going to do any good for you. Look for products that have sodium hyaluronate, sodium PCA, and AHA.
Combination – If you have both conditions, it's best to get two separate products and treat the areas accordingly. Sometimes, dryness will dominate during cold months while oiliness during summer. You have to adapt as much as possible. If that's too much of a hassle, you can always get a toner that's intended for combination skin.
---
Conclusion
Facial toners are your second line of defense. It tightens your pores, making it hard for pollutants to enter your skin. They're also affordable and are essential to any skin care regimen. If you want young and healthy skin, you should always have a skin toner by your side.
Disclaimer: The pricing shown is just a good indication of how much these products are worth. The prices could change based on the e-commerce promotions that are going on. If some of the products are not available, do email us at [email protected] Thank you!