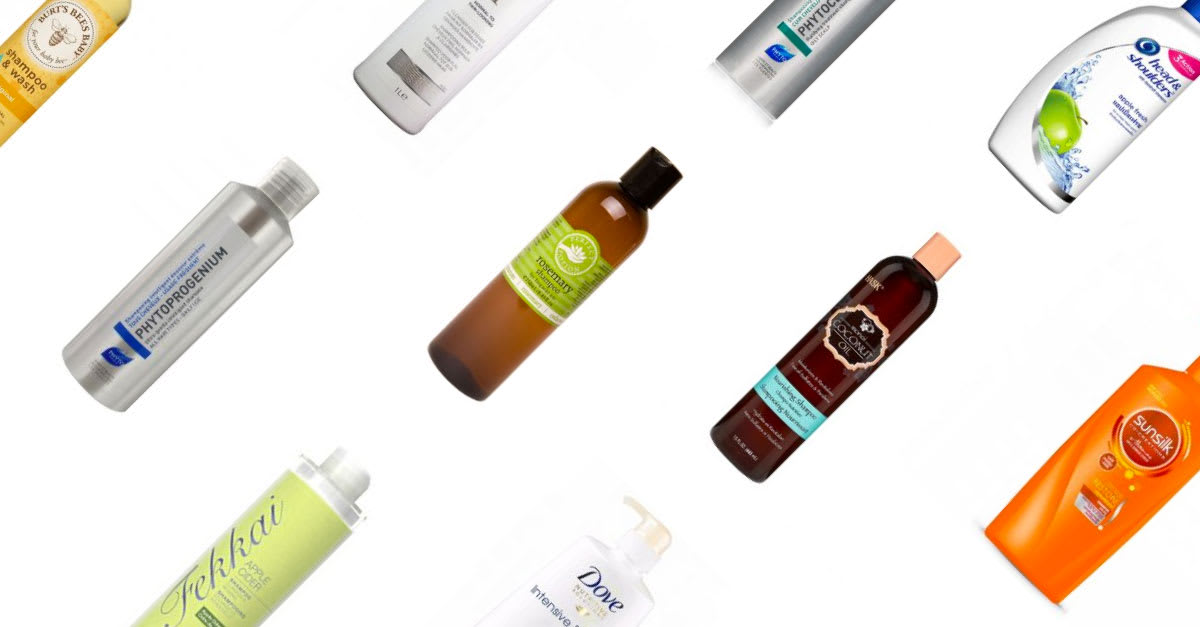 Shampoos are one of the most common hygiene products available. Although shampoos, in general, have one main goal - which is to clean your hair and scalp - each product has its forte. One shampoo may be better for oily hair while another is best suited for dry hair. To help you purchase what fits you best, we've listed 15 shampoos along with their speciality.
Best hair loss shampoo
Price from SGD39.90
First on our list is the shampoo we recommend to people who're having problems with hair loss or thinning hair. As we age, it's quite common for our hair to lose its vitality and grip. Plus, we also experience grease build up as we grow older, which is a big reason for hair loss.
But don't worry, with Nioxin No.1 Cleanser, all the sebum and fatty acids will be gone in no time. And without those nasties, vitamins and minerals will replenish your hair quicker. Take note though, good things require time and patience, and that applies to this shampoo as well. Keep using this for a couple of months and see excellent results.
Best for oily hair
Price from SGD20.00
Some people are just born with oily hair – no matter what they do, their hair keeps shining too much. A certain amount of oil on our scalp and hair is healthy; however, too much of it isn't. Not only can it thin your hair but also make it prone from catching bacteria and fungi, which is one of the main causes of dandruff. But with the Phytocedrat Sebo-Regulating Shampoo, it keeps oil levels to a minimum as it controls sebum production. Aside from an oil-free hair, you'll also have cleaner and fresher hair as well.
Best for dry, damaged hair
Price from SGD11.70
Dry or damaged hair is most common among women who often color or iron their hair. If you're one of those women, the best hair product for you to use is the Dove Intensive Repair Shampoo. It's packed with vitamins and minerals, which is engineered to help your hair get back into shape. However, if you have silky hair, using this shampoo might cause your hair to become too oily. So it's best to only use this shampoo in moderation if you just need a quick fix.
Best for dandruff problems
Price from SGD14.60
Of course, when it comes to dandruff, we can't recommend anything else but Head & Shoulders. Not only is it the most popular and trusted anti-dandruff shampoo, but it's also the most effective one, too. The only problem though is that it's a strong shampoo – filled with active ingredients and chemicals. So once your dandruff problem is gone, it's best to switch to another shampoo on this list as soon as possible to avoid damaging your hair.
Best organic, chemical-free shampoo
Price from SGD18.80
If you're into all things organic, there's one shampoo that's going to make you super happy, Burt's Bees Baby. It's made from plant-based ingredients and citrus oils to keep your hair healthy and smooth. Furthermore, it uses a tear-free formulation, so babies and their moms will enjoy this shampoo as well. No more cries during bath time – all love and fun.
Best volumizing shampoo with biotin for thinning hair
Price from SGD29.90
Thinning hair is a bit different from hair loss. Some people don't lose hair but lose hair thickness, which is just due to malnutrition that makes the strands thinner and more brittle. This Ogx Thick and Full Biotin and Collagen Shampoo and Conditioner are perfect for people with thinning hair.
It has biotin and collagen in huge amounts to speed up the process of recovery, which thickens back your hair in just a few weeks. The only downside with this pair is that you might dislike the greasiness after each use.
Best for grey, curly, and normal hair
Price from SGD26.90
Next on our list is best for the average person with normal, curly, or with grey hair. It's mild and does a perfect job at maintaining your hair's overall balance. It keeps your hair clean but preserves the good bacteria while it's at it to avoid hair loss, oil overload, and hair thinning. If you want to keep your hair in excellent condition all year round, the Phyto Phytoprogenium All Hair Types Intelligent Shampoo is for you.
Best mild shampoo
Price from SGD29.90
If you have very sensitive hair, using shampoos that are loaded with cleansers and chemicals are going to have bad effects on you. The best approach is to use mild shampoos such as this Perfect Potion Rosemary Shampoo. It removes dirt and oil exactly as regular shampoos do. However, it takes a bit of time to lather but leaves your hair soft, silken and vibrant.
Best clarifying shampoo
Price from SGD65.00
The next product the Fekkai New Apple Cider Shampoo, it's a clarifying shampoo that intensely cleans your hair and rids off all the impurities in your hair and scalp. It's not an ideal everyday shampoo, but it's a great personal hygiene product to have in the bathroom for the occasional long, messy days.
Best shampoo with keratin
Price from SGD29.90
The most annoying type of hair is, perhaps, the unruly one - hair that you just can't control. If you have this type of hair, we recommend the Kerastase Discipline. It has high-quality keratin that makes your hair smooth and manageable. If you have frizzy or uncontrollable hair, this shampoo will work wonders for you.
Best coconut shampoo
Price from SGD51.60
Coconut water, meat, and oil have been known to provide outstanding health benefits. So it's not new to see shampoos that utilize coconut, and the best formulation we've seen so far is the HASK monoi Coconut Oil Shampoo. It's mild and has just the right amount of oil that moisturizes your hair perfectly. The best thing about it is that it doesn't really leave your hair oily or slimy like most coconut hair products.
Best moisturizing shampoo
Price from SGD10.60
If you prefer a more glossy hair throughout the day without harming your hair, we strongly recommend Sunsilk Co-Creations Damage Restore Shampoo. Although it's marketed as a hair-repair shampoo, we love its amazing properties to keep your hair moist even on a hot, sunny day. Plus, everyone can afford it as it's dead cheap at only SGD 7.00.
Best for colored hair
Price from SGD49.90
A shampoo that can preserve hair color is vital for people who dyed their hair, and that's why the Loreal Professionnel Serie Expert Vitamino Color exists. It provides your hair anti-oxidant complex and UV filters to make sure the color stays the same even after long hours of sun exposure. It also keeps your hair shiny and healthy. Although it's doesn't have the best scent, it still gives you a fresh feel after each use.
Best for dry scalp
Price from SGD37.00
Next on our list is for people with super dry scalp that causes flaking. If you're not having dandruff but have skin flakes that sometimes hurt when scratched, you should use the Shiseido Adenovital Shampoo. It also reduces hair loss, but its forte is to keep your scalp moisturized all day long. Although it's quite expensive, it really does the job at revitalizing your scalp and make your head feel better overall.
Best sulfate-free shampoo with aloe vera for hair growth
Price from SGD39.90
Last product on our list is made solely for growing hair, the REGENEPURE DR Hair & Scalp Shampoo. It contains aloe vera, niacin, caffeine, and essential oils that promote hair growth. Furthermore, this shampoo is free from sulfate and other common chemicals found in typical shampoos. It's mild and gentle to your hair and scalp, which makes your hair grow faster and healthier.
Disclaimer: The pricing shown is just a good indication of how much these products are worth. The prices could change based on the e-commerce promotions that are going on. If some of the products are not available, do email us at [email protected] Thank you!