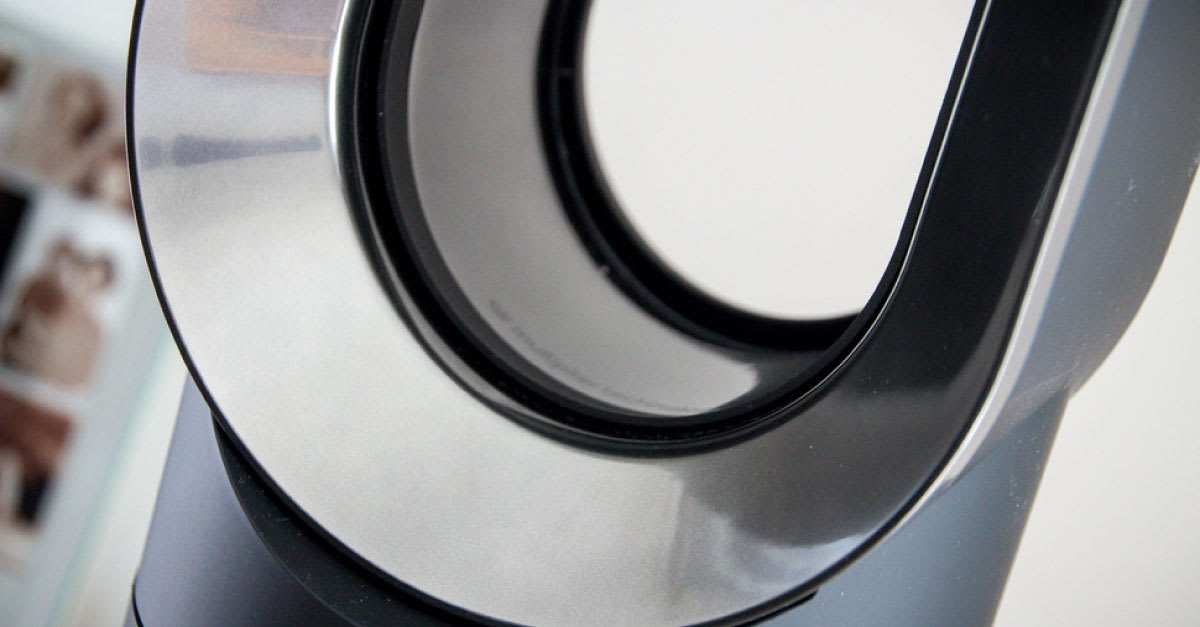 Are you tired of the old, classic electric fan? Well, most of us are, and with good reason. It's loud, consumes a lot of power, and challenging and unsafe to clean due to its blades. But don't worry; we've got the perfect replacement, modern bladeless fans which are far more superior.
Here are eight of the bladeless fans you can purchase online. With this much variety, we're sure you'll be able to pick the right one for your needs. There's one for the office, the living room, and even in your car.
Best tower/standing fan
Price from SGD499.00
Do you want a cooler living room without enduring a noisy, hard-to-maintain fan? If so, we recommend the Dyson Bladeless Tower Fan AM07. For starters, it's one of the most modern fans on this list. Not only is it powerful enough to circulate the air around the living room, but you can also adjust its settings with its remote controller – oscillation and fan speed.
Unlike its previous models, the noise level it produces when at maximum power is significantly reduced by 60%. Also, you save more electricity when compared to a typical fan due to its sophisticated engine and airflow design. Although it's expensive at SGD 424.90, it's able to do its job without a problem. Plus, it's super easy to clean.
Best desk fan
Price from SGD284.00
Next on our list is the perfect fan for office people, the WINDAMP Bladeless Fan. It's the right size for any desk or office table. It's portable but powerful enough to keep you cool throughout the entire day. Plus, it has a remote controller, so you don't have to reach and adjust its speed all the time.
Aside from its size and power, you'll also love that it's incredibly quiet. So you're not going to disturb anyone on your workplace. Furthermore, it's almost maintenance-free.
Best mini portable bladeless fan
Price from SGD14.90
If you're in need of a bladeless fan that's super portable, then nothing will beat this nine-inch Robot-Shaped USB Bladeless Fan. For starters, it's just two inches taller than an iPhone 7 Plus. And it consumes less than half power of what most mini fans would consume.
You only need a USB port to power it. And aside from the cute breeze it produces, it also has a built-in speaker. So you can listen to music anywhere, anytime. The only thing you'll dislike about it though is its low-quality plastic body. But hey, it's only SGD 14.90!
Best bladeless fan with remote control
Price from SGD99.00
Some bladeless fans have all the bells and whistles, but without a controller, it's going to give you a lot of headaches. However, with the Tefal VF6670 Eole Infinite, you're going to enjoy everything that it has to offer without issues.
First of all, this fan has a three-speed setting, so you can adjust it according to your home's temperature. Aside from that, it also has an eight-hour timer with an auto-off feature. Plus, with its 180-degree oscillation, it can cover a large room.
Best bladeless ceiling fan
Price from SGD108.99
If saving space is a priority for you while keeping things cool, then the S.K. Japan Bladeless Fan is a must-have. First and foremost, you can mount this fan either on the wall or ceiling. It has an elegant design that will improve any home's aesthetics.
Although it's quite louder than the others on this list, you won't be hearing a lot of it since you're placing it at the ceiling. It has a 360-degree tilt, so it's going to hit all the corners of the room with ease. Moreover, it's affordable at just around SGD 109.00.
Best cheap bladeless fan
Price from SGD29.77
Next on our list is the cheapest of the bunch that's not a mini bladeless fan, the Bladeless Humidifier Fan. For starters, it's a two-in-one bladeless fan. Not only does it provide a cool breeze, but it also humidifies the air.
Although it's not that impressive in terms of build quality, it's decent enough for its price at less than SGD 40.00. You also get notified whenever it's low on water. It's perfect for people with a chronic dry throat or nasal problem.
Best for your car
Price from SGD12.87
Last on our list is for guys who own a truck or a car with a defected air conditioning system, the Truck Cooling Air Fan. It's a mini bladeless fan that will work with any automobile that has a 12V cigarette-lighter plug. Although it's not that powerful, it does help with the hot temperature inside your vehicle. It is quick-fix solution for anyone who has yet to fix their vehicle's cooling system.
Best LED desk lamp with bladeless fan
Price from SGD89.90
The first product on our list comes at an affordable price but delivers not only cool air but also adequate light, the Daiyo LED Table Lamp. It's quite small and portable, making it ideal for office or study table use. If you're a student or someone who needs to do a couple of paperwork at home, this bladeless fan will do wonders for you.
Two other things that you need to know about this fan: One, it has an adjustable lamp (angle and brightness). And, two, it is super quiet. These features allow you to focus better and be more productive, and it's only about SGD 90.00.
Disclaimer: The pricing shown is just a good indication of how much these products are worth. The prices could change based on the e-commerce promotions that are going on. If some of the products are not available, do email us at [email protected] Thank you!