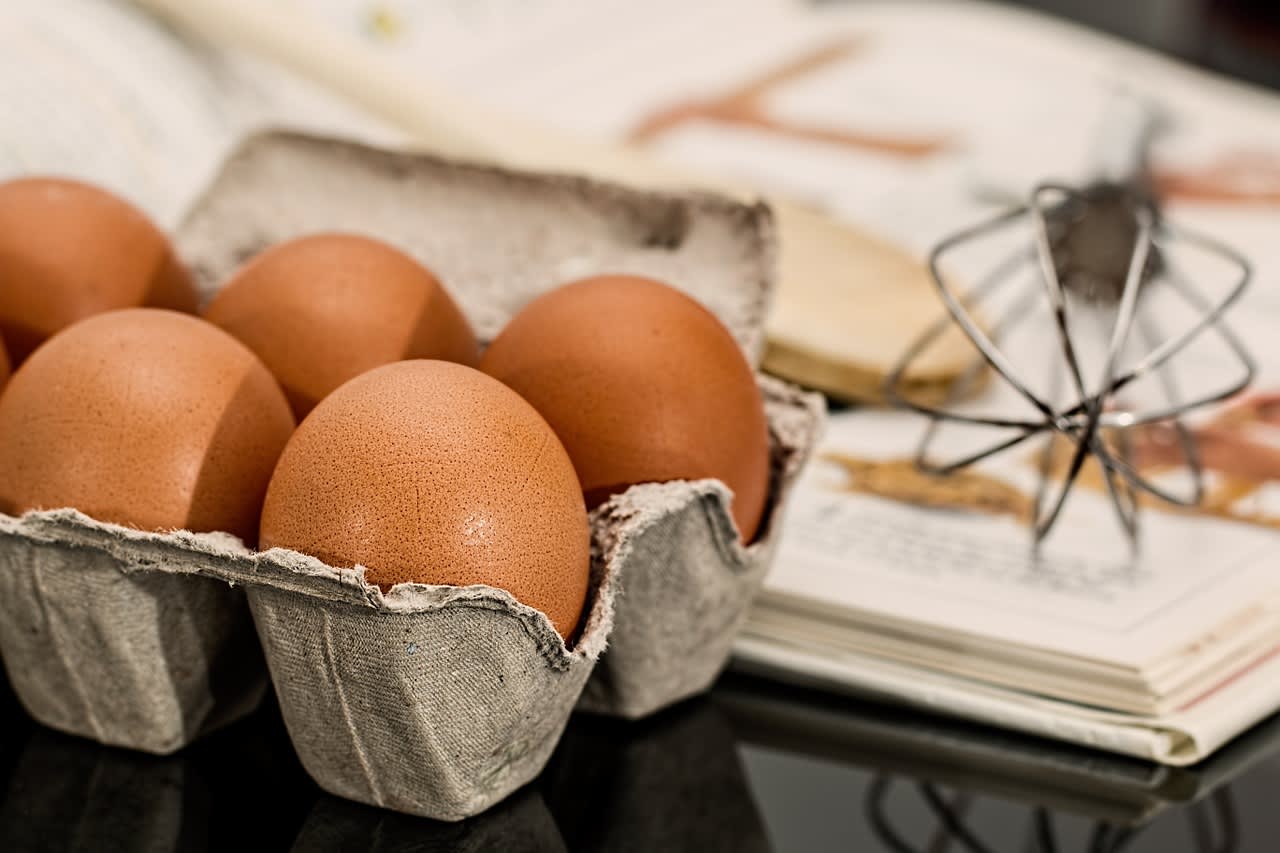 Mixing ingredients isn't always easy, especially if you're trying to make delicious pastry or any food that requires a balanced blend. Using hands to get the work done is doable, but it takes time and effort - a lot of it.
For the busy Singaporean, time is precious as gold. And preparing a cake batter isn't at all fun when you could just have spent that time with family, friends, or rest. But don't worry! We've got the perfect solution to help you speed things up by providing you seven of the best hand mixers available in the market.
Best cheap hand mixer for beginners
Price from SGD24.60
If you're a total newbie in using hand mixers (or mixers or blenders in general), we recommend using the cheapest of the bunch, the Iona GL289. It's straightforward and easy to use. This hand mixer is durable even for its price.
When using the Iona GL289, you have a five-speed option, which is decent for blending both dry and wet ingredients. However, the only thing that's quite annoying about it is that its lowest speed is still a bit fast for our liking.
Nonetheless, it's suitable for people who want to start learning how to bake or just want a mixer that will help them save time. And since it's only around SGD 24.00, you're not going to regret buying it even if you won't be using it all the time.
Best mini hand mixer with attachments
Price from SGD62.90
Next on our list is one of the most comfortable and versatile hand mixers today, the Panasonic MX-SS1BSP. It's a mini hand mixer that allows you to do just about any type of mixing using it. It's lightweight and has an excellent ergonomic design, which makes it fantastic to work with.
Although the Panasonic MX-SS1BSP isn't super powerful and can't work well with heavier ingredients, it does a superb job of blending salads, cake mixes, and most dry ingredients. It can also have other extensions such as its chopping blade to process food like carrots and other vegetables.
Overall, it's a desirable tool to have in any kitchen. If you need something handy and can blend light ingredients with maximum comfort, this hand mixer is for you.
Best for baking
Price from SGD33.80
If you're into baking cakes, and that's the main reason why you want to buy a hand mixer, then the Toyomi HM 711 is for you. This hand mixer tough enough to blend your cake mix completely into perfection and durable enough to take on doughs.
Similar to the first product, it also has a five-speed option with a turbo feature when things are getting more challenging. But unlike the first product, its lowest setting is more gentle and ideal when mixing dry ingredients.
Overall, it's durable and perfect for daily use. So you can enjoy pastry every day without worrying about damaging your hand mixer.
Best hand mixer with retractable cord
Price from SGD38.50
Next product on our list is more of an upgrade of the previous one, the Kenwood HM330. This hand mixer has a six-speed option, which gives you more control. Furthermore, when it comes to convenience, you'll appreciate its retractable cord for easy storage.
Aside from the advantages you get above, you will also save more from your electricity bill when using the Kenwood HM330. It has a cooling system that allows its motor to stay at its optimal temperature, making power consumption low throughout its usage.
When buying this hand mixer, you get two extensions – twin beaters and kneaders. This machine is what we recommend for every regular household. So if you think you're just going to use a hand mixer occasionally, you have to buy the HM330.
Best lightweight hand mixer
Price from SGD34.00
If you're a pastry student or someone who just loves to travel and visit friends and bake for them, we recommend the Philips HR1459. It only weighs 1.1 kilograms, making it the lightest of the bunch as every other hand mixer on the list is around 1.6 kilograms.
This hand mixer has moderate power but still good enough to work on doughs. Just like most of the hand mixers on the list, it has a five-speed option you can work with. The only thing that we don't really like is its motor. It works well, but it's quite noisy. But overall, it's an excellent product.
Best for dough
Price from SGD179.00
Next on our list is a beast of a hand mixer, the KitchenAid 9 Speed. It's the only hand mixer we recommend when it comes to blending heavy ingredients or preparing thick dough with less water. It's durable, powerful, and aesthetically beautiful.
It has a nine-speed option that gives you complete control and versatility in your craft. Plus, it has a soft-start feature that allows you to mix dry or super lightweight ingredients carefully. And aside from that, it has a swivel cord so you can easily use it without its wire bothering you.
If you want to make the best cake or any type of pastry, the KitchenAid 9 Speed is your best option. The only problem you might consider is its price, SGD 179.00. But with its astounding features, it will work wonders for you.
Best quiet hand mixer
Price from SGD55.00
Last on our list is the Kenwood HM530. It's also lightweight and compact, but it's not that powerful. And you only have three speeds you can select when using this hand mixer. However, it excels extremely well when it comes to keeping the volume low.
If you live in a populous apartment and people aren't used to with a lot of noise, the HM530 is your go-to kitchen tool. Although it's not that powerful and can only work with a few recipes, it's quiet, portable, and easy to use.
Disclaimer: The pricing shown is just a good indication of how much these products are worth. The prices could change based on the e-commerce promotions that are going on. If some of the products are not available, do email us at [email protected] Thank you!