As new parents, it can be frustrating and challenging to make sure your little one is asleep, safe, and cozy. During wee hours, babies tend to wake up. And you might be in a deep sleep recovering from a long day of nursing your baby. Their cry at times isn't enough to wake you up, and that can be a huge problem.
Good thing there are modern baby monitors to help you out! These devices help you sleep comfortably and wake up only when your baby needs attention. Say goodbye to needless worries and waking up every hour just to see how the baby is doing. Let these ten baby monitors handle that work for you.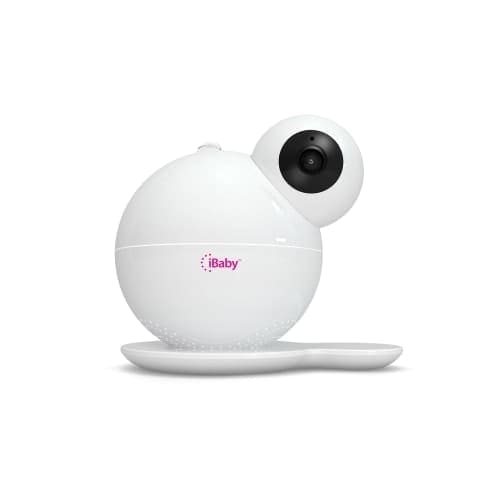 The iBaby Care M7 is one of the few monitors around that features 1080p HD video. It supports two-way audio, has a nightlight, sends smart alerts to your phone on when to change your baby's diaper or feed them, and has an unlimited library of music, stories and sounds. The M7 also has a TVOC, CO2, temperature and humidity sensor. Incredibly innovative, all of its functions are easily accessible via its user-friendly app.
Interested buyers should note that as this baby monitor is a popular option, it is common for lots of local outlets to directly import it from USA. However, to ensure that your unit is covered under local warranty and comes with suitable power plugs for Singapore, purchasing should only be done from the authorised resellers listed on iBaby's site.
Our Review
The iBaby Care Monitor M7 encompasses a wide range of abilities. It is possibly one of the most innovative baby monitors to-date and might just be what you need to lighten your load as a parent.
Read Full Review
---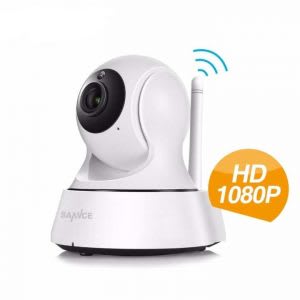 First on our list is a straightforward solution for monitoring your baby, the SANNCE Baby Monitor Webcam. This device records at a stunning 1080P resolution. So aside from seeing your baby's condition, you can also save the footage for recreational use in the future.
This baby monitor is Wi-Fi enabled, too. So you can ditch the Bluetooth completely and enjoy a longer connection range. Moreover, it has a built-in microphone and speaker that connects to your smartphone remotely.
---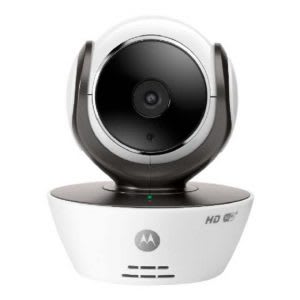 If you want a complete remote experience, you're going to love the Motorola Focus 85. For starters, it has a dedicated app (Hubble), which is iOS and Android compatible. You can use the app to save photos and videos, but what makes it even better is that you can tilt its angle or zoom in remotely.
Plus, with the Motorola Focus 85, you can communicate back with your baby in case it longs for your voice. You can sing lullabies from the comforts of your room or just play its preinstalled melodies to hush your baby to sleep.
---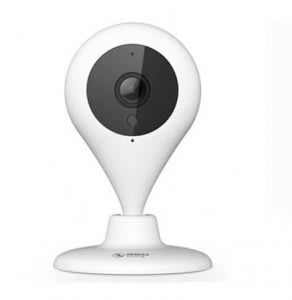 Baby monitors can be hard to install at times. But with the 360 D603 Baby Monitor, you can mount it on your wall in less than a few seconds as long as it's a metallic surface for its magnetic chuck to work. You can also place it upright anywhere else, too.
This camera has a seven-meter night vision range – so even when it's all pitch black, you'll be able to see your tot without a problem. Plus, it has a motion and crying detection sensor, so you'll be alerted immediately through your smartphone.
---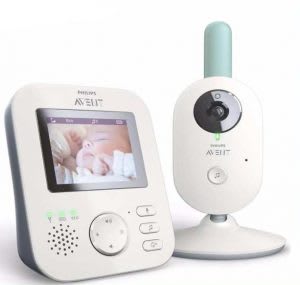 Nothing can go wrong with having a baby monitor that allows you to go as far as 50 meters away and still know how your tot is doing. The Philips Avent Digital Video Baby Monitor can go that far indoors while reaching an astonishing 300 meters outdoors.
This baby monitor is integrated with FHSS technology, too. So your videos are always private and secure. It comes with its own remote with a 2.7-inch display. So there's no need to use your smartphone to check things out. Plus, it has a 10-hour battery life in case you want to use outside or when traveling.
---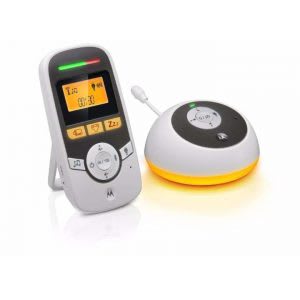 Traveling with your baby is a beautiful thing. However, it's an incredible challenge if you go unprepared. Thankfully, with the help of the Motorola MBP161 Audio Baby Monitor, you can go out with no fear whatsoever.
This baby monitor doesn't have a video monitoring system – audio only. But it can provide you 14 hours of usage on a single charge. It comes with a rechargeable AAA battery. And in case it's out of juice, you can just buy a spare and continue your day. In addition to knowing how your baby is doing through audio monitoring, this device also has a timer to tell you it's feeding time, nappy-change, and sleeping time.
---
Are you the working type and need a babysitter to handle your precious child while you're out? If so, it's normal to have a few trust issues at first. And to keep it safe and see how things are while you're away, you'll need the D-Link DCS-5030L HD PTZ Wi-Fi Day/Night Camera.
This baby monitor has an excellent 1280 x 720 resolution at up to 30 FPS. On top of that, it has a 4X digital zoom feature that allows you to see how your baby is doing in great detail. You'll also be able to control the angle due to its pan and tilt function through a smartphone.
---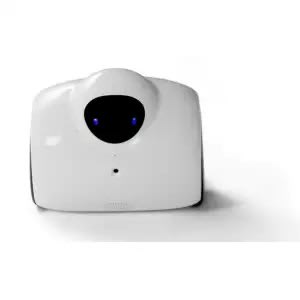 No matter where you are, the Snov Family Robot can close the gap between you and your baby. This baby monitor is a hybrid between a camera and a mobile machine. You can control it wherever you please and provides a 720P video output that you can see on any smart device, iOS or Android.
This robot also has a built-in speaker so you can speak remotely to comfort your baby from a distance. Aside from that, it's low maintenance and automatically charges itself whenever it needs to. It's the ideal companion for parents living in a large house with a baby that enjoys moving around.
---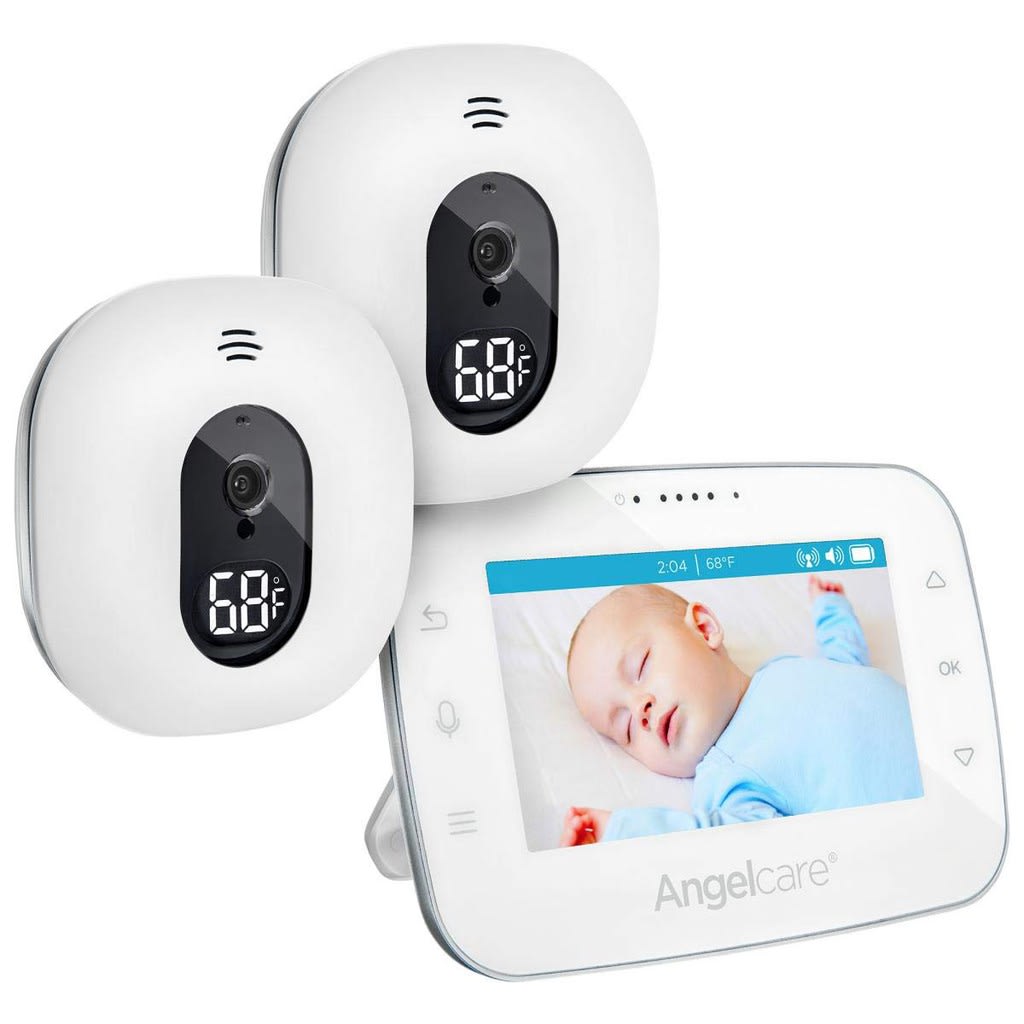 Having twins can be intimidating - taking care of one is hard enough, imagine two! But fret not as the Angelcare AC310-2 Baby Monitor is here for you. It comes with two separate wide-angle cameras so you can dedicate a piece for each tot.
This baby monitor has a dedicated remote with a built-in 4.3-inch screen. Each of the camera units has its own stand and wall mount, so you're sure to have no problems placing them in the room. Lastly, it also provides a unique breathing, movements, and room analytic report data so you can meticulously check your babies.
---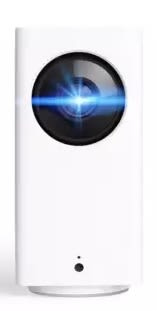 Living in a small apartment doesn't mean you have to ditch having a baby monitor; it'll still help big time! The XIAOMi XiaoFang Baby Monitor is perfect for anyone living in an apartment.
This baby monitor has a built-in microphone and speaker that provides a two-way remote dialogue. Plus, you get to enjoy all the commands and alerts in your phone through its "Mi Home" app, which works on both iOS and Android. But what makes it a true winner is its price. It's affordable without compromising quality, and any parent will appreciate that as having a baby is already a luxury.
---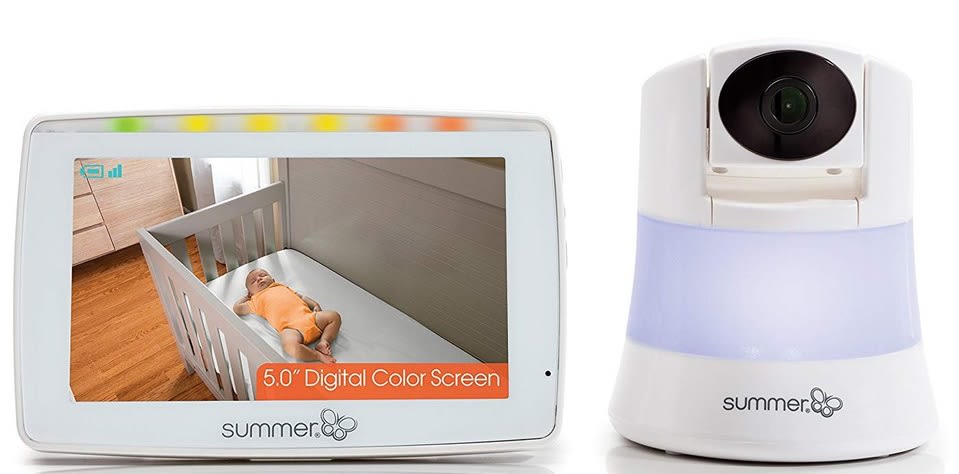 The last product on our list is what we recommend for parents with a dedicated large room for their baby, the Summer Infant Baby Monitor. This device has an impressive wide-angle lens camera that can completely cover the entire room.
It can be mounted on the wall, has a 5-inch screen on its remote, and an adjustable volume and video brightness control, too. Moreover, you can buy another camera unit and link them together to get more coverage.
---
---
How to Choose a Baby Monitor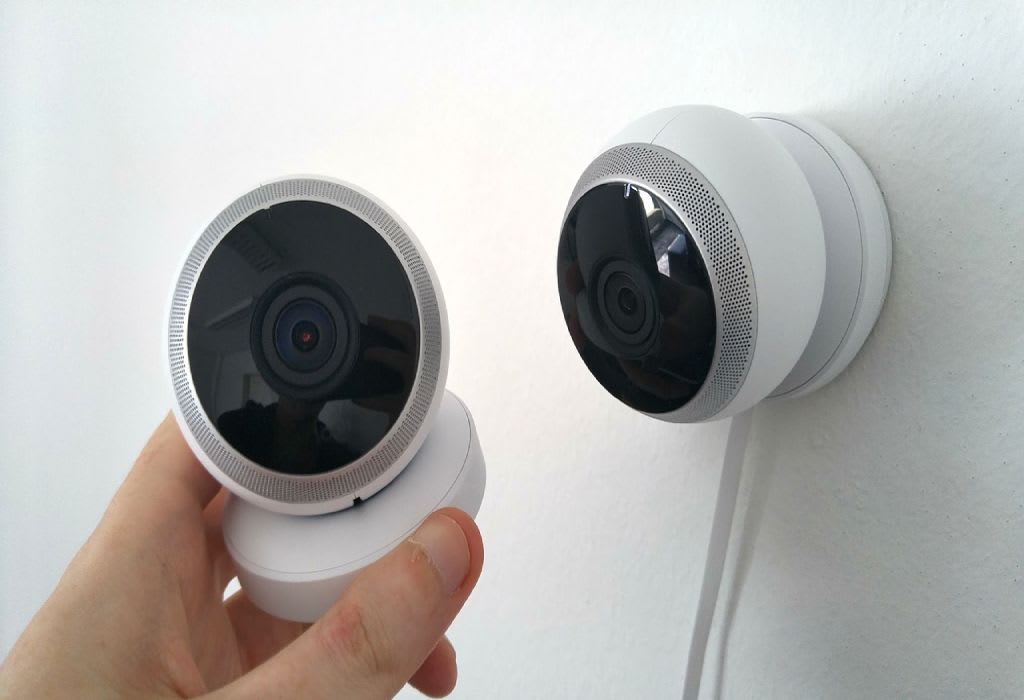 For parents, nothing is more pleasing than having peace of mind while taking care of the baby. However, that's exceptionally hard to achieve if you don't have anyone to help around or take turns in nursing the tot. Luckily, thanks to technology, baby monitors are here to save the day. But with so many options to choose from, which one is best for you? To know that, read the guide below.
Types of Baby Monitors
When buying a baby monitor, you have to understand that they're not made equal. But that's a good thing as you can get which you think suits your needs best.
Basic - this type of baby monitor allows you to hear everything going around in your baby's room. It's ideal if you share the same room with your baby and only need to know how he/she's going when you go outside to prepare food or use the bathroom.
Two-way - this type of baby monitor allows you to communicate with one another. It's almost the same as giving the baby a spare phone but it's consistently on call.
Portable or Wireless - this type of baby monitor is usually just a basic baby monitor but doesn't require to be plugged in. It's best for traveling or when you live in a huge house.
Baby monitor with a camera - this type usually has all the perks of the previous types of baby monitors but with video recording, so you can see how your baby is doing.
Multiple Synchronization
Aside from the types, there's only one feature that will be pretty useful for some parents when buying a baby monitor - synchronization or having multiple receivers. It's ideal if you have a large house and would like to have additional baby monitors around or having other devices sync in to also get notified or alerted when the baby needs attention.
---
Conclusion
Being a parent is a fulfilling role; it has its challenges and pleasures, too. However, you don't have to do it on your own. Aside from asking help from your extended family, a baby monitor will also do wonders for you.
Disclaimer: The pricing shown is just a good indication of how much these products are worth. The prices could change based on the e-commerce promotions that are going on. If some of the products are not available, do email us at [email protected] Thank you!