Need a new phone but want to avoid going into debt doing it? Here is a list of the top Singaporean cell phones chosen by us. Although they lack some of the premium features of more expensive smartphones, even the cheapest smartphones offer impressive performance. Since smartphones are now a standard part of city life, it's comforting to know that replacing yours doesn't have to deplete your savings completely.
---
10 Best Budget Phones in Singapore 2023 - Top Brands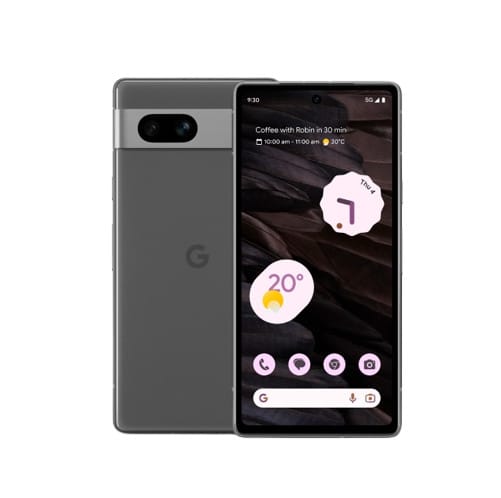 Check Google Pixel 7a price below:
add_circle
Impressive camera system
add_circle
Water resistant
add_circle
Competitively priced
Why It Is Our Top Pick
This budget smartphone is at the top of the list because of its impressive performance at a competitive price. Imagine having a budget phone with a brilliant and water-resistant camera – just wow!
Google Pixel 7a, the company's newest best budget Android phone, offers high-end features at an affordable price, including the company's top processor and the category's best camera. It has a friendly and vibrant 6.1-inch OLED display with an enhanced 90Hz refresh rate to keep scrolling fluid. The phone has a pocket-friendly dimension and a screen large enough for video viewing during the commute.
Product Specifications:
Processor: Google Tensor G2

Operating System: Android 13

RAM & Storage: 8+128GB

Battery: 4,385 mAh

Display: OLED (429 PPI)
Performance
The Pixel 7a is one of the best budget phone 2023 Singapore. It crams even more premium smartphone features into a smaller, less expensive model. It is quicker than most competitors due to its superior processor, ample RAM, and adequate storage space. The camera is the best in its class, outperforming many phones that cost twice as much and completely dominating the competition in the mid-range.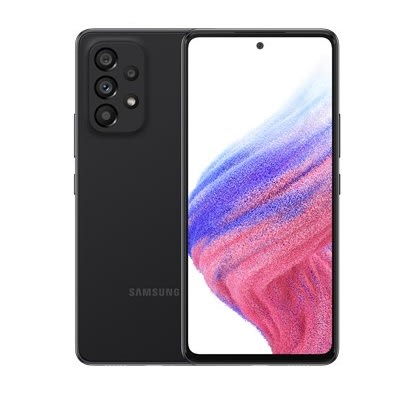 Check Samsung Galaxy A53 5G price below:
add_circle
Ip67 rated water resistant
add_circle
Fast Charging 25W
add_circle
Impressive octa-core processor
remove_circle
Does not support wireless charging
If you are a photo enthusiast with a limited budget, this Samsung Galaxy a53 is the best pick. This handy gadget is a suitable alternative to high-end digital cameras for those who want to use their phones as cameras. Its front camera has 32 MP with f/2.2 aperture. It has 26mm-wide lenses that deliver accurate selfie quality and enhanced skin tone. The features add a modern feel and guarantee high-quality shots.
Product Specifications:     
Processor: 5nm Octa-core

       

 

Operating System: Android 12

   

RAM & Storage: 8GB + 128/256 GB

     

Battery: 5,000 mAh

   

 

Display: Infinity-O display
Performance 
This budget camera phone has excellent, responsive virtual proximity sensors, a gyro, and a fingerprint reader. It made its way to the top of the list for being one of the best budget camera phones considering its use for traditional photography. The 120Hz display does not usually come under budget devices, but this gadget outperforms many competitors in the market.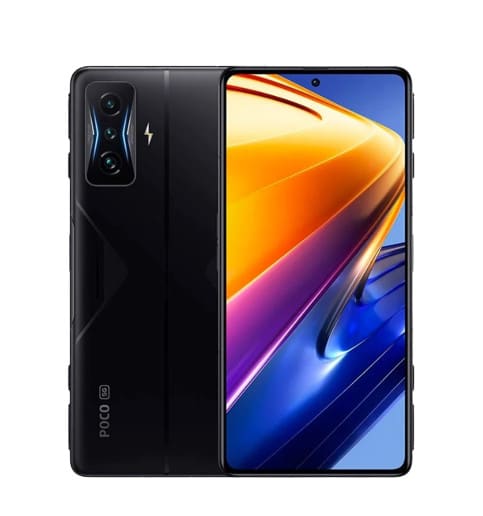 Check Xiaomi Poco F4 GT price below:
add_circle
Solid build quality
add_circle
Big screen and loud stereo speakers
add_circle
Trigger controls gamepad style are interesting
The Poco F4 GT impresses in many areas for a phone in the mid-range pricing range; it is fast and equipped with a large screen and powerful speakers; it also has some fantastic features, like LED illumination on the rear and shoulder trigger buttons.
In addition, the POCO F4 GT has LiquidCool Technology, allowing you to play games on it for hours without it becoming too hot to handle.
Product Specifications:
Processor: Qualcomm SM8450 Snapdragon 8 Gen 1

Operating System: Android 12

RAM & Storage: 8+128GB , 12+256GB

Battery: 4,700 mAh

Display: AMOLED
Performance 
The Qualcomm Snapdragon 8 Gen 1 takes the POCO F4 GT center stage.
Performance is blazingly quick, as expected. The combination of a fast chipset, lots of RAM, and temporary storage guarantees that anything you load and run on the phone will function very well. And the POCO F4 GT indeed demonstrates that.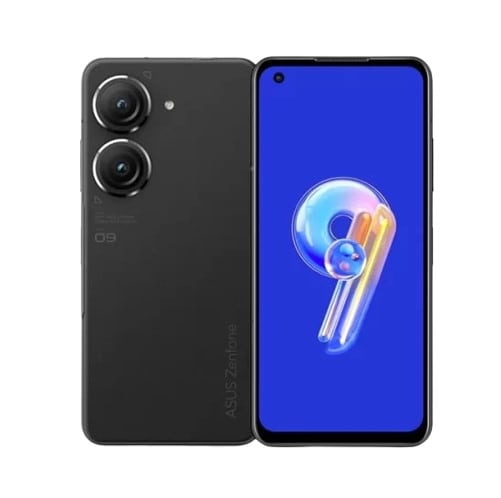 Check Asus Zenfone 9 price below:
add_circle
Outstanding camera hardware
add_circle
Blazing-fast fingerprint scanner
add_circle
Pocket-sized design
remove_circle
It gets hot while gaming
The Asus Zenfone 9, which sits towards the top of the mid-range market, is our pick if you need a powerful smartphone that can still fit comfortably in your hand or a small pocket. Those who believe that "bigger is better" should look elsewhere, but the Zenfone 9's 5.9-inch screen makes it a good choice for those who find larger smartphones challenging.
Product Specifications:
Processor: UFS 3.1

Operating System: Android 12, upgradable to Android 13

RAM & Storage: 6+128GB , 8+128GB , 8+256GB, 16+2256GB

Battery: 4,300mAh

Display: Super AMOLED
Performance
Qualcomm's updated, more efficient Snapdragon 8 Plus Gen 1 ensures energetic performance. The Zenfone 9's vapor chamber cooling technology makes up for its diminutive size, allowing it to handle many tasks simultaneously and support high-performance games at smooth frame rates.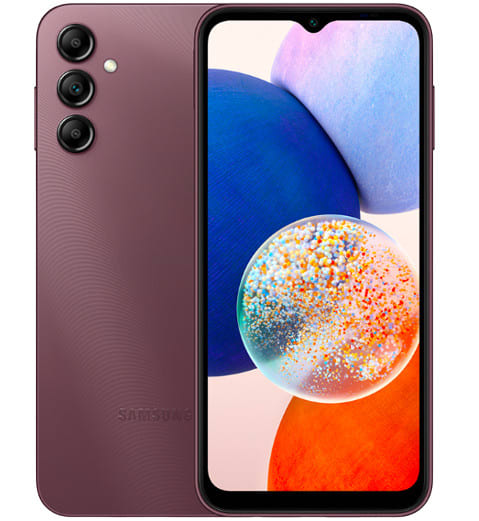 Check Samsung Galaxy A14 5G price below:
add_circle
Big screen display
add_circle
Decent performance
add_circle
Intelligent update policy for software
The Samsung Galaxy A14 5G retails for just $200 and is the entry point to the company's premium budget range. Unlike other Samsung smartphones, the A14 5G is exclusively available in black. The device has a fixed 64GB of storage space, which can be expanded to a maximum of 1TB, and 4GB of RAM. You can get the phone pretty much anywhere, though.
Product Specifications:
Processor: OCTA CORE

Operating System: ANDROID

RAM & Storage: 4GB/6GB+ 128GB

Battery: 5,000mAh

Display: PLS LCD
Performance
The Galaxy A14 5G performs admirably in real-world conditions. The Galaxy A14 5G can handle all your communication needs, from making and receiving calls and texts to editing images and playing the most elementary games. Longevity of use from a single charge is another indicator of performance. The Galaxy A14 5G performs admirably.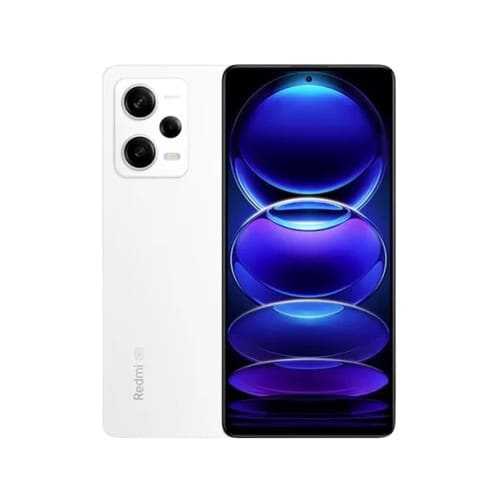 Check Xiaomi Redmi Note 12 price below:
add_circle
Bright and exceptional 120Hz OLED display
add_circle
Dependable Battery Life
add_circle
IP53-rated, eye-catching design
add_circle
Can launch latest MIUI 14 + Android 13
With its 120 Hz AMOLED display and an advertised peak brightness of 1,200 nits, the Redmi Note 12 aspires to stand out in the inexpensive middle class. You can get the Redmi Note 12 with either 64 or 128 GB of UFS 2.2 storage and 4 GB of RAM. The large 5,000 mAh battery enables 33W of rapid charging, and the phone, unlike the 5G variant, operates on the newest Android 13 with MIUI 14 out of the box.
Product Specifications:
Processor: Snapdragon 685 Chipset

Operating System: Android 13, MIUI 14

RAM & Storage: 4GB/6GB/8GB + 64GB/128GB/

Battery: 5000mAh

Display: AMOLED
Performance
The Redmi Note 12 is an excellent compromise between power and cost. The cameras' poor low-light performance, the absence of 60 fps footage, and the lack of stereo speakers are all drawbacks. This still needs to change the fact that it's an excellent smartphone for the price, thanks to its speedy operation, beautiful display, and good camera in bright light.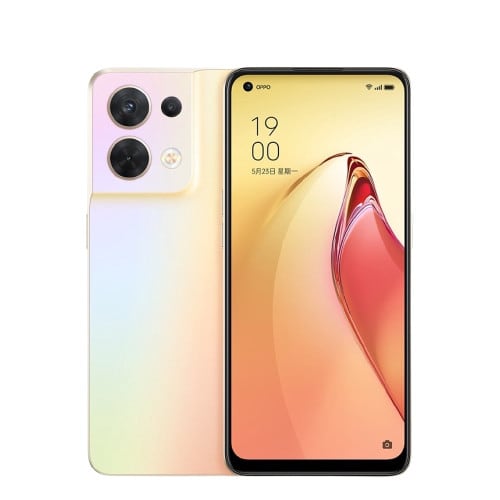 Check OPPO Reno 8 5G price below:
add_circle
Two-day battery life
add_circle
Robust Performance
remove_circle
Mixed Camera Set-up
When a phone's battery lasts for over two days, that's beautiful. The Oppo Reno 8 is similarly reliable, as we can verify. This well-styled mid-ranger is available in black, gold, and beige. It comes with Triple rear cameras, fast charging, a charger in the package (rejoice! ), and good performance that is on par with the most costly phones on the market are all included in either design.
Product Specifications:
Processor: Octa-core MediaTek Dimensity 1300

Operating System: ColorOS 12.1

RAM & Storage: 12GB + 256 GB

Battery: 4,500 mAh

Display: AMOLED
Performance
The OPPO Reno8 5G, particularly the Sunkissed Beige model with 12GB of RAM, offers above-average performance for a phone in its price range. If top performance is a priority, be aware that prolonged use of the maximum settings may cause throttling. Are you worried about the Reno8 5G overheating while charging? It has multiple temperature sensors built right in.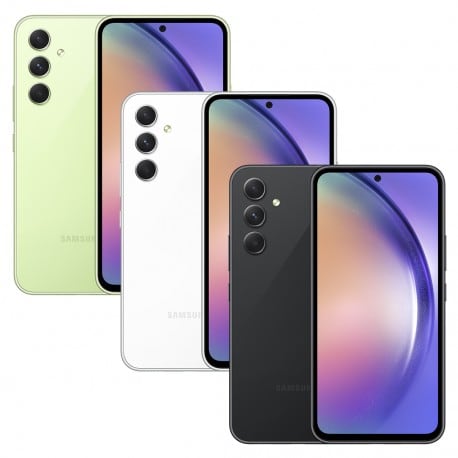 Check Samsung A54 5G price below:
add_circle
Memory is expandable up to 1TB
add_circle
Robust performance
add_circle
Integrated Knox Security
remove_circle
No UHD display option
The Samsung Galaxy A54 demonstrates that a high-quality smartphone need not cost a little fortune to acquire. Our top pick is one of the cheapest Android phones in Singapore in 5g since it offers essentials like a vast screen, long battery life, and reliable software at a reasonable price.
Product Specifications:
Processor: 5nm Octa-core

Operating System: Exynos 1380

RAM & Storage: 8GB+ 128GB/ 256GB

Battery:5000mAh

Display: Full HD + Super AMOLED
Performance
For less than $500, you can obtain 128GB of built-in storage and an additional 1TB via microSD expansion. The 6.4-inch screen boasts Full High Definition Plus (FHD+) quality, allowing for sharper images and video. Thanks to Knox Security's built-in protections, your private information is safe from prying eyes.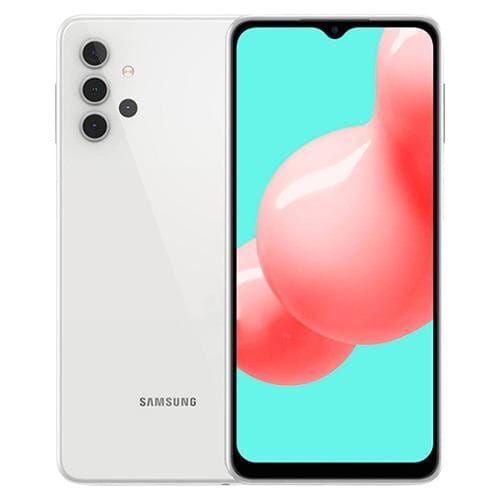 Check Samsung Galaxy A32 5G price below:
add_circle
Durable Gorilla Glass 5 Display
add_circle
Outstanding software upgrade quality
add_circle
Long battery life
add_circle
Decent Cameras
remove_circle
Low-quality speaker
The Galaxy A32 5G is a very attractive cellphone. Its body and back are plastic, but they don't appear like those cheap budget phones. The phone has standard dimensions for a 6.5-inch handset, coming in at 6.5 by 3.0 by 0.4 inches and weighing 7 ounces. A 6.5-inch LCD with a waterdrop notch and thin bezels takes up most of the Galaxy A32 5G's front panel. The pixel density is 270 PPI, with a resolution of 1,600 H 720.
Product Specifications:
Processor: Mediatek Dimensity 720 5G

Operating System: Android 11

RAM & Storage: 4GB + 64GB

Battery:5000mAh

Display: Full HD + Super AMOLED
Performance
The Samsung Galaxy A32 5G's long battery life and sleek appearance make it a top choice among the cheapest smartphones. Excellent call quality. The earpiece's maximum level of 86 dB is powerful enough to be heard even in noisy public places. Wi-Fi on board supports dual bands but not Wi-Fi 6 in addition to Near Field Communication (NFC) for mobile payments and Bluetooth 5.0 for connected wearables.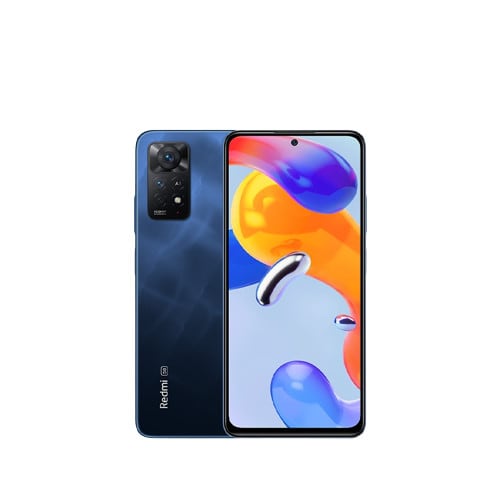 Check Xiaomi Redmi Note 11 Pro 5G price below:
add_circle
Super virtual display
add_circle
67W fast charging
add_circle
Crisp and clear photos and videos
add_circle
LiquidCool Technology
remove_circle
No Gorilla Glass Protection
The Redmi Note 11 Pro's new dual-glass design is sleek and modern, featuring a bezel-less display, flat sides, and an IP53 rating for resistance to water and dust. It uses the same 6.67-inch 120Hz Super AMOLED as the original Redmi Note 10 Pro. Helio G96 chipset is not the quickest in the mid-range, but we will see how it performs in the new Redmi Note 11 Pro.
Product Specifications:
Processor: Qualcomm Adreng. 619

Operating System: MIUI 13

RAM & Storage: 8GB + 128 GB

Battery: 5,000 mAh

Display: FHD + AMOLED
Performance
The Redmi Note 11 Pro, like the 5G variant, features a pair of speakers located on opposite sides of the device. The exterior of the Redmi Note 11 Pro never gets hot or even warm, and it maintains a constant room temperature no matter the circumstances. The interface of the Redmi Note 11 Pro is generally smooth. However, there are moments when the 120 fps frame rate drops due to an interruption from a notification or another operation.
---
What is a Budget Phone?
Budget phones, also known as low cheap Android phones in Singapore, cheapest smartphones, or phones for the poor, are those that retail for less than both high-end "flagship" models and more affordable "mid-range" models (the "average user" phones). Because it's impossible to include everything on a limited budget, they typically offer minimal functionality of low quality.
---
Is it Worth Buying Budget Phones?
If we're talking about the necessities, shoppers looking for an excellent cheap phone should go for one with a large battery, a good chipset, and a quality screen.
 If features like wireless charging, 5G connectivity, water resistance, or a robust smartphone camera aren't compelling enough to justify paying a premium, seek a low-cost phone that focuses on those practical concerns before attempting to fit in anything additional. So, buying a budget phone is worth it, especially when you don't have much money but want a phone for daily use.
---
Buying Guide: How to Choose a Budget Smartphone
Buying a budget smartphone is pretty much the same as getting any smartphone. However, you're in a situation where you only have a few select pieces to choose from that's within that price range. Plus, these pieces "lack a bit of this but excel a bit of that." It's more of what-you-need-the-most kind of thing. To help you pick the best one for you, here are a few things to consider.
Build
The first thing most budget phones compromise is the build material or quality. In most cases, they're made out of high-quality premium plastic. They're still reliable, but if you're one to drop your phone sometimes, it'd be better for you to get one with a metallic body with a robust display. You might lose a few attributes such as having a smaller battery, camera quality, or RAM, but it will still save you at the end of the day.
Speed
Let's face it; most budget phones will have a bit of lag. It's unnoticeable for the average Joe, but for those who've used flagship phones, it's going to be quite apparent. However, there are budget phones that do not have any lag at all, but they do lack camera quality, screen size, and battery life. There are budget phones that have all of them though and are quite balanced, but these budget phones are a dollar more to become a mid-range phone. If you want speed, you have to be ready to drop a few features.
External Features and Aesthetics
Lastly, budget phones aren't classy-looking at most. They are called "budget" smartphones for a reason. However, they don't look bad, especially when compared to the previous models way back in 2015. But what makes them quite off is that most of them are intentionally made to lack the latest external features or design. They lack thinner bezels, compact and responsive fingerprint locks, and USB Type C ports, and they still have a headphone jack, which is quite outdated for some people. If you can't handle having these in 2019, maybe you're better off with a mid-range smartphone.
---
Tips on Choosing a Budget Smartphone
Below are a few tips to help you out when shopping for a new budget smartphone:
What do you want out of your phone?
Each phone comes with different specifications and features to support various applications. If you're a photography enthusiast, then you should look for a phone with an impressive camera and similarly, one with a powerful processor if you love gaming. 
Are you a heavy user or a light user?
Heavy users should go for smartphones with longer-lasting batteries and faster charging. This way, you won't need to worry about your devices running out of juice mid-day. For those who only need a phone to support you through daily tasks, a phone with 3,000mAh (if the screen is beyond 5 inches) should be enough to last you a full day with no issues. 
What size phone are you comfortable with?
The latest smartphones are getting bigger, with some reaching 6 inches or more. While some customers feel comfortable with larger phones, others may find it a bit too awkward to hold such a large device. Therefore, it is best to head to a mobile store and have the device to get a good feel before making that purchase.
---
Best Budget Smartphone Brands in Singapore
In Singapore, several budget smartphone brands offer good value for money. Here are some of the best budget smartphone brands available:
Xiaomi: Xiaomi offers a wide range of budget-friendly smartphones with impressive features and specifications. Their devices often provide excellent performance, good cameras, and long battery life at affordable prices.

Realme: Realme is another brand known for its affordable smartphones. They offer devices with decent performance, attractive designs, and competitive features in the budget segment.

Samsung: Samsung has expanded its budget smartphone lineup recently, offering devices like the Samsung Galaxy A series. These smartphones provide a good balance of performance, design, and features at affordable prices.

Motorola: Motorola offers budget-friendly smartphones with a near-stock Android experience. Their devices are known for their reliable performance, clean software, and decent battery life.

Oppo: Oppo offers a range of budget smartphones with good camera capabilities and stylish designs. They often provide a good balance of features and performance at affordable prices.

Nokia: Nokia smartphones, particularly those under the Android One program, offer a stock Android experience with timely software updates. They are known for their durability, reliability, and reasonable pricing.

ASUS: ASUS offers budget-friendly smartphones under its ZenFone series. These devices provide a decent set of features, good performance, and reliable build quality at affordable prices.
It's worth noting that the availability and pricing of smartphones can vary over time. It's recommended to check local retailers and online stores in Singapore for the most up-to-date options and prices.
---
Budget Smartphones Price Range in Singapore
In Singapore, the cost of budget smartphones varies depending on the brand, model, and specifications. Typically, these devices range from around $100 to $400. However, prices may fluctuate due to factors such as currency exchange rates, availability, and promotions. If you're looking for a basic phone, you can find lower-end budget smartphones for around $100 to $200. For those who require a phone with better performance, mid-range smartphones with improved processors, better camera systems, and larger storage capacities are available for around $200 to $300. If you're looking for more advanced features and better camera setups, you may want to consider smartphones towards the higher end of the budget range, around $300 to $400. As prices are subject to change, it's best to check with local retailers or online stores for the most up-to-date information.
---
Where to Buy Budget Smartphones in Singapore?
There are several places where you can buy budget smartphones in Singapore. Here are some popular options:
Mobile Phone Retailers: Numerous mobile phone retailers operate in Singapore, both online and offline. Some well-known retailers include Challenger, Courts, Harvey Norman, and Best Denki. These retailers offer a wide range of smartphones, including budget options, and often provide competitive prices and promotions.

Online Marketplaces: Online marketplaces like Lazada and Shopee are popular platforms where you can find a wide selection of budget smartphones. These platforms often offer competitive pricing, customer reviews, and seller ratings to help you make informed purchasing decisions.

Telco Stores: Singapore's major telecommunications providers, such as Singtel, StarHub, and M1, have their retail stores where you can buy smartphones. They usually offer a range of budget-friendly options and may have exclusive promotions or bundled offers when purchasing a smartphone with a mobile plan.

Official Brand Stores: Many smartphone brands have their official brand stores or authorized resellers in Singapore. For example, Xiaomi has Mi Stores, Samsung has Samsung Experience Stores, and Realme has Realme Concept Stores. These stores often offer a comprehensive range of smartphones, including budget models, along with warranty and after-sales support.

Electronics Chain Stores: Singapore has various electronics chain stores like Mustafa Centre, Gain City, and Audio House that offer smartphones, including budget options. These stores may provide competitive pricing and occasional promotions.

Online Retailers: Apart from online marketplaces, there are dedicated online retailers that specialize in selling electronic devices. Some popular online retailers in Singapore include Qoo10, Hachi.tech, and Newegg. These platforms often have a variety of budget smartphones available for purchase.
When buying budget smartphones, it's important to compare prices, check for warranty coverage, read customer reviews, and consider after-sales support. Additionally, always ensure that you are purchasing from reputable sellers or authorized channels to avoid counterfeit or unreliable devices.
---
Conclusion 
Understanding that a good smartphone doesn't have to have impressive specs is crucial. Sometimes all you need is a smartphone to handle your daily chores skillfully, efficiently, and comfortably. Smartphones are utilized by urbanites more than any other device daily. Our list of the top ten affordable smartphones in Singapore in 2023 will help you decide which gadget suits you.
Related Articles