A facial toner is essential to any skincare routine. It's the second step after cleansing to purify, minimise the appearance of pores, balance the pH levels, and hydrate your skin. That's why it's a must-have for every woman. Here are 13 select toners that will give you that radiant glow.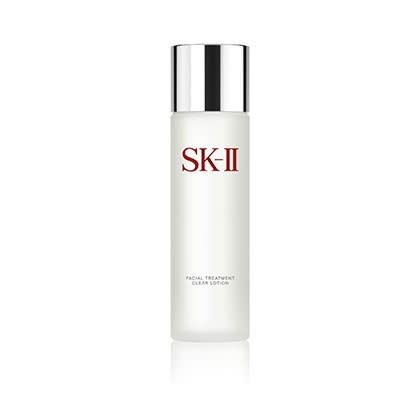 Check SK-II Facial Treatment Clear Lotion price below:
If your skin is filled with stubborn dark spots caused by the sun or acne scars, it's time to give the SK-II Facial Treatment Clear Lotion a try! 
This Japanese beauty skincare brand is powered by its signature ingredient, PITERA™,  which has been proven effective for decades and is preferred by many ladies to take care of their delicate skin.
In the Facial Treatment Clear Lotion, there are several key ingredients:
AHA

Galactomyces Ferment Filtrate

(a.k.a. PITERA™, a star ingredient unique to SK-II)

Lactic Acid 

Salicylic Acid
This Facial Treatment Clear Lotion works to gently remove impurities, dirt and dead skin cells from the skin. It also makes sure not to leave the skin dry but moisturizes it so that your skin is prepped and will comfortably accept the serums and moisturisers that come after.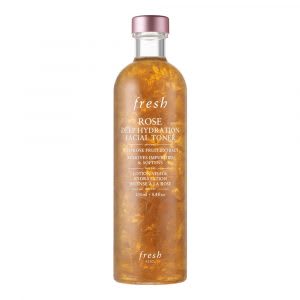 Check Fresh Rose Deep Hydration Facial Toner price below:
Raved by many beauty lovers and forums, this rose toner from Fresh is one of their best-sellers due to its purifying and hydrating properties. Made with real rose petals, this toner refreshes and cleanses your skin, removing excess dirt and sebum while keeping it hydrated.

Check Pixi Glow Tonic price below:
Dull skin got you down? Fret not! The Pixi Glow Tonic is here. Unlike most harsh exfoliating toners, the Pixi Glow Tonic uses a hypoallergenic formula that's gentle and non-irritating for sensitive skin. It's infused with botanical extracts, aloe vera, and ginseng to help soothe and reveal brighter, clearer skin.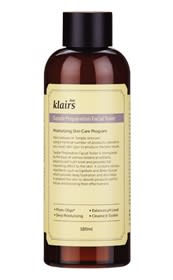 Check Klairs Supple Preparation Toner price below:
add_circle
Restores skin's moisture
add_circle
Balances the skin's pH level
add_circle
Rapidly absorbs into the skin
add_circle
Available in miniature version(30ml)
remove_circle
Contains essential oils which may be irritating for some skin types
Does your skin feel dry in some areas but your T-zone is completely oily? A lightweight hydrating toner is what you need to keep your skin balanced, just like this Klairs Supple Preparation Toner. This alcohol-free toner is formulated with hyaluronic acid and beta-glucan to effectively hydrate your skin while decreasing oil production.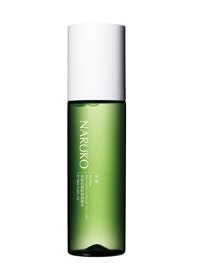 Check Naruko Tea Tree Shine Control & Blemish Clear Toner price below:
A lot of people already know the powerful acne-fighting properties of salicylic acid, especially those with acne-prone skin. This toner by Naruko is infused with tea tree oil, salicylic acid, witch hazel extract, and many other blemish-fighting ingredients to control sebum production and fight acne.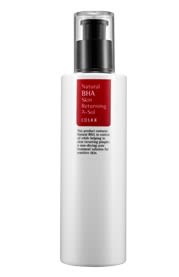 Check Cosrx Natural BHA Skin Returning A-Sol price below:
Do you have those pesky and stubborn blackheads and whiteheads go away? Solve it once and for all with Cosrx's Natural BHA Skin Returning A-Sol! It has AHA, BHA, and black bee propolis to dissolve and remove dead skin cells, excess sebum, and clogged pores. With every swipe using this toner, your skin will feel smoother and look clearer.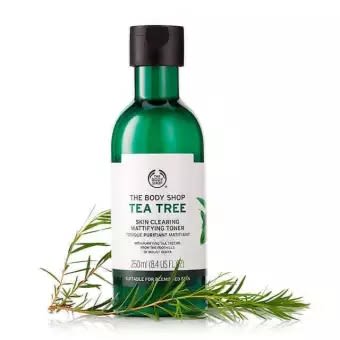 Check The Body Shop Tea Tree Skin Clearing Mattifying Toner price below:
add_circle
Remove makeup residue
add_circle
Works great on oily skin
add_circle
Travel-friendly
remove_circle
Smell- not for everyone
Achieving shine-free skin all day is no longer a problem, thanks to The Body Shop Tea Tree Skin Clearing Mattifying Toner. Infused with potent tea tree oil and mattifying powders, this toner fights acne, mattifies your skin, and tighten pores. It effectively cleanses and rids the skin of impurities, pollutants, and makeup residuals as well.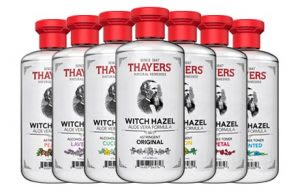 Check Thayers Witch Hazel with Aloe Vera Astringent price below:
The Thayers Witch Hazel line of astringents are tried and tested by many generations. Why? That's because of its skin-soothing and purifying abilities. This toner will work wonders for those with oilier skin types, thanks to its impressive formulation of witch hazel extract and aloe vera. Its healing and softening properties make this toner essential for any skincare lover.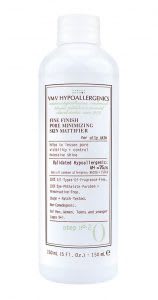 Check VMV Hypoallergenics Fine Finish Pore Minimizer price below:
Non-comedogenic, oil-controlling, and pore minimizing - the Fine Finish Pore Minimizer by VMV Hypoallergenics is perfect for those dealing with excess oil production and large pores. This toner expands the skin's cells while constricting and shrinking the pores. With regular use, you'll have smoother skin in no time.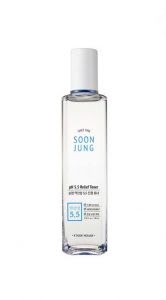 Check Etude House SoonJung PH 5.5 Relief Toner price below:
A balanced skin pH is a definite sign of healthy skin. The Etude House SoonJung pH 5.5 Relief Toner works pretty well when it comes to maintaining your skin's pH balance. Infused with 97% of naturally-derived ingredients, this toner calms and repairs the skin's barrier, giving you healthier-looking and well-hydrated skin.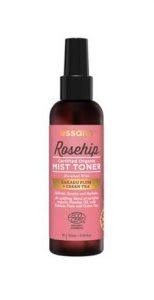 Check Essano Certified Organic Mist Toner price below:
Get soft and supple skin with Essano's Certified Organic Mist Toner. The handy mist bottle instantly delivers hydration and antioxidants to the skin, especially when you're on the go. With natural and organic ingredients like Kakadu plum, rose hip oil, and aloe vera, your skin will stay hydrated and nourished all day long!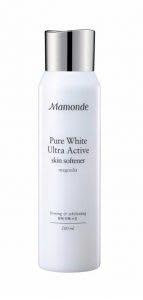 Check Mamonde Pure White Ultra Active Skin Softener price below:
Whether you have acne scars, hyperpigmentation, or uneven skin tone, this brightening gel toner from Mamonde can be your savior. It's enhanced with white magnolia that helps brighten up and deeply hydrates your skin due to its gel consistency. You will have plump and brighter skin all in an instant.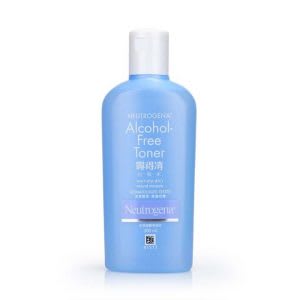 Check Neutrogena Alcohol-Free Toner price below:
add_circle
Extremely affordable
add_circle
Does not cause skin tightness, dryness or stinging
add_circle
Non-comedogenic
remove_circle
Not for those who looking for extra skincare benefits
Guys, want skin as clear as your favorite K-pop stars? Add the Neutrogena Alcohol-Free Toner to your skincare regimen. This dual-purpose toner cleanses and balances your skin to keep it clear and smooth. It has active mild purifiers to recondition the skin and prevent moisture loss.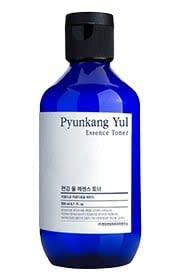 Check Pyungkang Yul Cosmetic Essence Toner price below:
If you have dry skin, it's more imperative for you not to skip the toner. A moisturizing and rich toner can combat dryness and prep your skin for better absorption of other skincare products. 
This toner from Pyungkang Yul Cosmetics has a viscous consistency to deliver moisture instantly to your skin. It's also infused with milk vetch root extract that's rich in vitamins and minerals to plump up and nourish your parched skin.
---
What is a toner?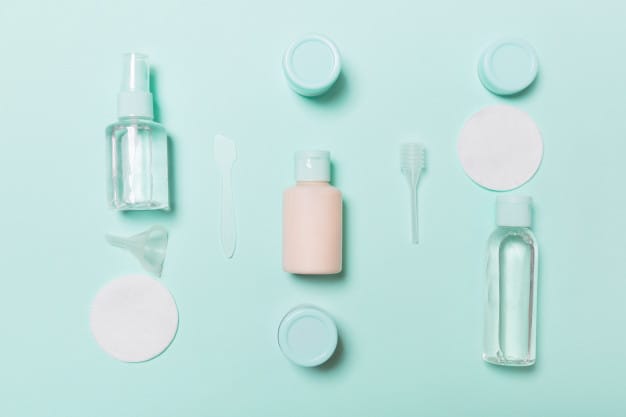 Many people may not understand what a toner is truly meant for. Cleansers are for washing your face and moisturizers are for restoring moisture, duh. But a toner? Can we even skip it?
The idea behind a toner was to help balance the pH levels of our face after washing. Because our face wash/cleansers are alkaline and will cause the face's pH balance to increase. This will lead to the skin feeling tight, dehydrated, or dry. So, a toner will recalibrate the alkaline level on your skin.
The worst thing to happen if you don't use a toner after cleansing is inviting harmful bacteria to live on the skin easily. What kind of bacteria? Those that can cause uneven skin tone, bad acne, and other forms of irritation.
---
Benefits of a toner?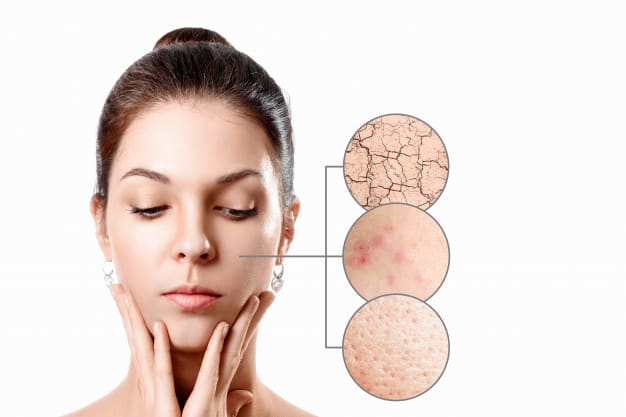 Originally, they act as a pH balancer. Today, they do so much more. Amazing benefits include:
Exfoliation, which leads to balancing skin tone
Remove excess dirt (though, your cleanser should be good enough to do this)
Help preps the skin for product absorption
Restore moisture to the skin to avoid irritation
Other benefits that are present in many toners (but not all) include:
Skin brightening
Restore loss of moisture from cleansing to avoid irritation
Clean your pores, which helps minimize the look of them
---
Where to buy?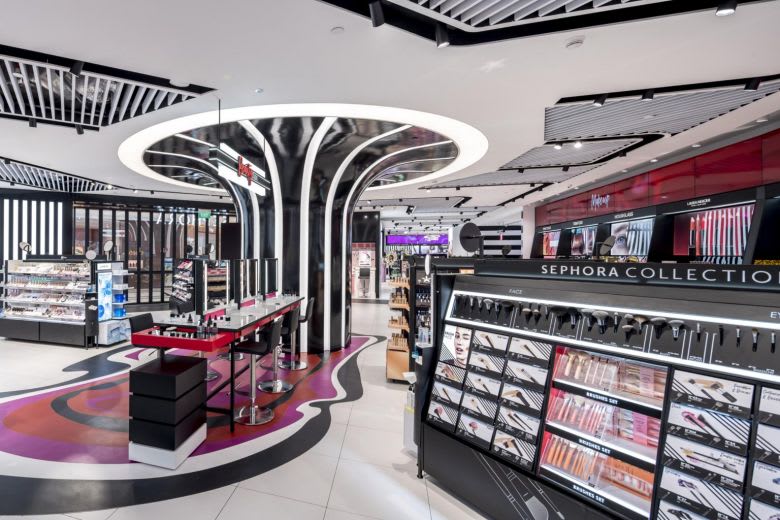 We have a couple of places we'd go to get our beauty supplies. They offer great deals from time to time too. As such, we explain where and why:-
Shopee: We enjoy shopping for beauty products on Shopee due to the vast amount of lifestyle merchants there. Aside from pharmaceutical brands, we also enjoy the vast brand being independent on Shopee Mall such as L'Oreal, Maybelline, Yves Rocher and Hysses. Here's also our recommended place to get good deals on official East Asian branded products such as Missha, Banilla.co, Biore and more.
Lazada: The alternative marketplace to Shopee. If you can't find the brand you want there, try it here. We especially like Lazada for its selection of higher-end brands such as MAC, Make Up For Ever, Dermalogica and Laneige.
Sephora: This is the best place to try and be introduced to any new mid to high-end products that are or bound to becoming a seller's hit. Several popular toners that we frequent and highly recommend, such as Pixi, Fresh, Clinique, Estee Lauder and Sulhwasoo are all conveniently here. If you rather offline, Sephora's physical store is free to visit too!
Hermo: Another place to find good Asian brands. Anything you can think of, from The Body Shop and Innisfree to 3CE and Laneige are all here. Popular, hard-to-get toners such as Klairs, Cosrx and even Thayers are easily available here.
Amazon: Here, is where you get your favorite products from America. You get a good mix of Asian and American toner brands here. Even drugstore brands like Neutrogena and EltaMD are here.
---
When to buy?
Great Singapore Sale (June to July)
This annual sale hits Singapore with sale fever everywhere from online to offline. Choose your poison, as anywhere you go is bound to have big discounts. During sales, utilize your membership for all the pharmacy-beauty sections - Watsons, Guardian, and Fairprice. Aside from our top favorites, remember to drop by sites such as Lookfantastic for good deals too.
11.11 (Shopee, Lazada; November 11th)
Both Shopee and Lazada have already good deals to begin with. But with 11.11, special discounts and stackable vouchers are available sitewide. We've seen several buy 1-free-1 deals as well as special promotional sets that are only available during this duration. Even better, there's usually flash sales in which we see crazy SGD1 offerings. We suggest reading beauty product reviews on ProductNation Singapore to carefully plan your purchases (*wink-wink*).
Black Friday and Cyber Monday (Sephora, Amazon; the next Friday & Monday after Thanksgiving)
Although both days are commonly associated with home appliances and tech, there are generally still plenty of sites that offer the campaigns. This is when American brands (and actually, many sites worldwide) such as iHerb and Sephora, will offer big discounts.
How to Buy the Best Facial Toner for You?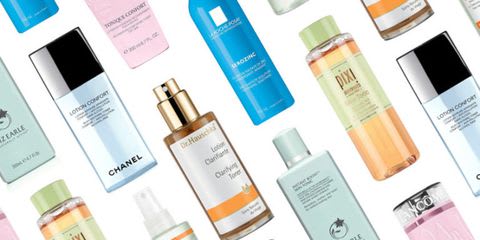 Astringents, fresheners, clarifiers, or widely known as toners are used to clean, control oil, and moisturize your skin that leaves it feeling fresh after each application. So how do you get the right one for you with so many products available? To answer that, you should read this quick guide below.
---
Identify Your Skin Type
There are three skin types: dry, oily, and combination. The first thing you need to do is to identify which skin type you have. Knowing which skin type you below will help you understand which product will best benefit you.
Normal - This type generally means that your skin is well-balanced, occasionally suffering from certain skin types due to the weather, or acne due to hormonal change. Your skin does not stay in one type for too long (like a month) and it's neither too oily nor too dry even in your oily T-zone. 
Dry – Aside from the obvious dryness, your skin might have smaller pores than most people. It also feels tight and has a dull or rough complexion that seldom becomes flaky. You're also more prone to cracking, irritation, redness, dry patches, and peeling.
Oily – If you have enlarged pores that look shiny due to oil buildup even after an hour of taking a bath, and you constantly blot away the oil with a tissue, you most likely have oily skin. However, this condition should only be confirmed if you consistently have it even after changing your diet.
Acne-prone - Not to be confused with hormonal or teen acne, which usually occurs only about once a month (and if you're a teenager, for the latter); this is when your skin struggles to clear acne. The pimples are commonly cystic, with white/blackheads and that it occurs largely on a part (or the whole) face. Acne is also easily triggered, painful, and/or swelling with redness. A change of diet or skincare routine may treat this type, but a visit to the dermatologist may be required if all else fails.
Sensitive/mature -  This type is a little like acne, except that there is no oiliness, acne or pimples. Instead, your skin is easily itched by a new product, may trigger redness, and can be dry which can cause easy cracking of the skin surface. Think, anyone with eczema or rosacea falls into this category. For mature skin, your skin's protective barriers might've weakened over the years, causing multiple ingredients to be too harsh for you.
Combination – Combination skin is a lot trickier. You will have dry or normal skin while having oily skin in the T-zone area: forehead, nose, and chin. If you have a shiny face but only in select areas, you probably have combination skin, which is quite complicated to manage.
Dehydrated (Dull)- Commonly confused with dry, this skin type is like the normal, but lacks moisture. The easiest way to know if you have dehydrated skin, is usually when your skin meets all the conditions of a normal-type, but lacks a normal/healthy glow. If anything, your skin does not seriously suffer from any skin-type issue, but it is dull-looking. If this continues, it can lead to pre-mature aging of the skin too.
---
Best toner ingredients for your skin type: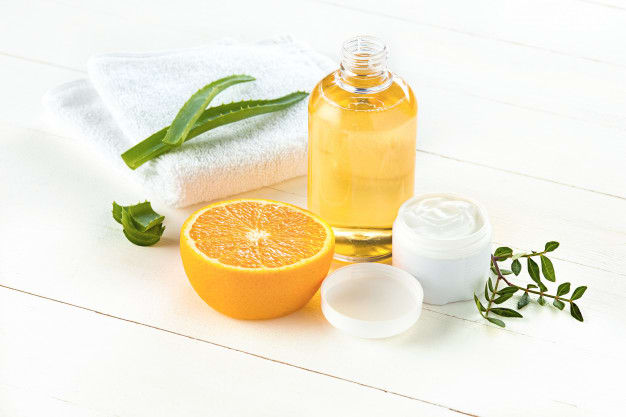 After knowing your skin type, it now boils down to buying the right toner for you. Although we've already added subtitles to help you select faster, being meticulous will never do harm to your purchase decision.
Normal
Your skin type can benefit from most ingredients here for other skin types, depending on what you're after or if your skin is currently changing season-to-season. But restoring moisturization is highly recommended! We'd choose a toner that:
is alcohol-free
Has moisturizing ingredients like glycerin, propylene glycol, or salicylic acid  (attracts moisture from the air)
Contain ingredients like aloe vera and rosewater which naturally hydrates the skin
Dry
People with dry skin need to prioritize toners that focus on hydrating and moisturizing effects. Look for ingredients that are:
Oil-based such as jojoba or rose hips seed oil
Peptides, glycolipids, and the likes to improve your skin's texture (elasticity and softness)
Natural ingredients, as mentioned, such as rosewater and aloe vera
Collagen, which plumps and soften the skin for a youthful look
Oily
For oily skin, choose toners that are gentle and provides a refreshing effect on your skin. We encourage toners that:
Are alcohol-free, unless your oiliness is just too much.
Have sodium hyaluronate, sodium PCA, which helps with deep-moisturizing
BHAs, which offers acne control and regulates the oil production of the skin by cleaning the pores
Acne-prone
You probably know what causes your acne;- too much oil resulted in dirty pores that aren't cleared out. Similar to ingredients for the oily skin, you can also benefit from:
AHAs such as glycolic acid (stronger) or lactic acid (gentler alternative) which reduced the appearance of scars
Ingredients such as witch hazel which reduces inflammation and has anti-bacterial properties
BHAs like salicylic acid, which also helps with exfoliation of dead skin cells
Mature & Sensitive
Natural ingredients are your best bet. That's because many types of acids may be too harsh for your skin. So, instead, opt for a fragrance-free toner that has:
Witch hazel, lavender, chamomile, and aloe vera, to reduce inflammation
Rosewater and cucumber, to soothe and soften the skin with their hydrating properties
Algae, an exception for an amino acid as it'll detoxify and purify irritated skin
Green tea, antioxidants, and collagen, to fight premature-aging, plump the skin and smooth the texture
Combination
If you have several conditions, it's best to get two separate products of any ingredients you'd like and treat the areas accordingly. Sometimes, dryness will dominate during cold months while oiliness during summer. You have to adapt as much as possible. If that's too much of a hassle, you can always get a toner that's intended for combination skin. As always, moisturization is a must!
Dehydrated (Dull)
Like normal and combination skin types, you can go for whichever ingredient that'll bring your desired results. Besides moisturization, your skin also needs to achieve a healthy skin glow as well as youthfulness (especially if your skin is not over 30 years old). Look for ingredients such as:
Collagen, as mentioned, to plump up the skin and provide a youthful look
Vitamin C, which helps with uneven skin tones and overall brightening by exfoliating dead skin cells 
Niacinamide, which also helps with hyperpigmentation of the skin
Vitamin E, and similar antioxidants; Vitamin E deflects UV damage to the skin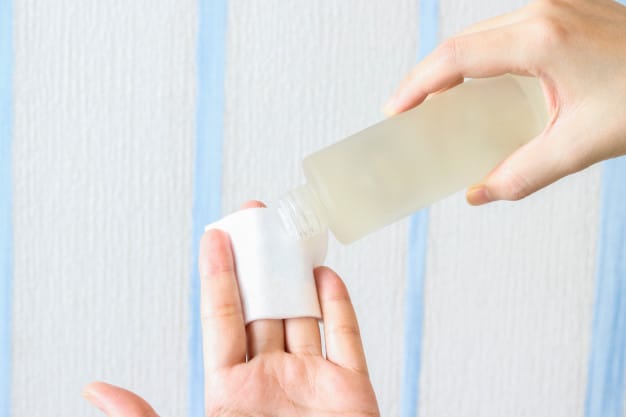 As mentioned earlier, toners are a post-cleansing ritual to prep your serums and moisturizers. Did you figure out when to use it? Why, it's:
Face wash > Toner > Serums.
For maximum absorption, we recommend applying on a damp face (think, a wet sponge absorbs better than being dry, right?).
Moving on, toner's consistency varies. It's not a cream, nor is it a cleanser. So how do you do this? Well, here's couple of the best ways to do it.
Cotton ball - This is the most common way of using toner. Soak your cotton pad or ball with some toner, then gently wipe it across your face. Pat your face after for better absorption of the product.  The cotton ball method is good for toners with thicker consistencies.
Splash - Sometimes, your face's sensitivity doesn't agree with the cotton ball. Or, you want to save money. Then again, you may be just lazy? Either way, just pour some onto your palms, then splash and pat it onto your face. Ta-dah, your face is prepped!
Spray - If your toner is very thin, like water, you can actually transfer the toner into a spray bottle. This way, it allows every area of your face to receive an equal amount of toner. You can either choose to pat it with your palms, or pat it with a cotton pad. The spray method is very convenient and is good for using as little toner as possible.
Red flags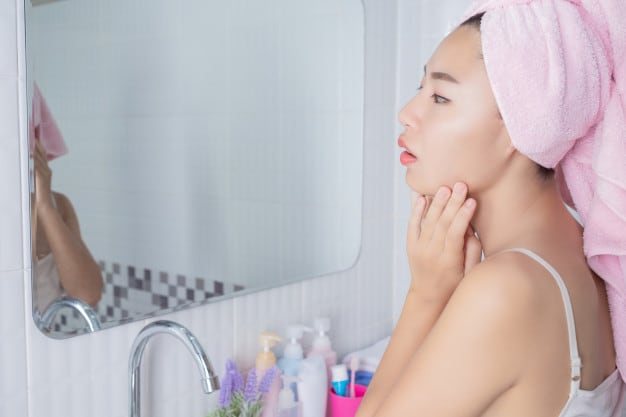 If you're new to using toners, you might just start exploring and trying our recommendations (which, we have analyzed carefully on the ingredients). Unfortunately, everyone's skin is so different and that you may have certain allergies to even the simplest ingredient.
Save your skin from suffering further if you experience any of these:
Breakout - The... most obvious signs? This may be one of the worst things that can happen to you. Acne, pimple, or even bumps are not a good sign. This is a sign for you to stop using the toner immediately.
Itchy - Yes, if your face actually feels itchy after using the toner, it might be either a mild allergy or you have sensitive skin and the formula is too strong for you.  
Tingling - Sharing the same reasons as itchiness; if your face feels tingly, you may want to check on your skin or the formula. Generally, many people do continue to use their toners when they follow up with a good serum or moisturizer. Some also believe that their skin just have to get used to an active ingredient such as retinol.
Redness - This is the second-worst thing that can happen with the wrong toner. Funny enough, some people also do calm the skin down from redness after using their toners by applying a soothing serum, face mask, or cream after. It's really up to you if you want to continue being the daredevil.
Alternatively, you may want to check if it's your tools that are affecting any of these problems (the cotton ball/spray bottle). We'd recommend testing your toners (or anything else that you put on your face) by applying some under the chin/anywhere else that's not jarringly visible on the skin.
---
Conclusion
Facial toners are your second line of defense. It tightens your pores, making it hard for pollutants to enter your skin. They're also affordable and are essential to any skin care regimen. If you want young and healthy skin, you should always have a skin toner by your side.
---
---