Hot, humid weather and water heaters don't seem to go hand-in-hand, but what if we told you that a long, uninterrupted hot shower after a stressful day can be really good for you? With Singapore industriously revolutionizing by the minute, you are bound to be plagued with daily worries trying to keep up with the pace of modern life. 
With medical research proving that a hot shower can relieve anxiety and muscle tension, calming you down, it is certain that despite soaring temperatures, a hot shower is equally as refreshing as a cold one. 
In this day and age, access to hot water has never been easier with the creation of instant water heaters. No longer wait for the water to heat up or run out halfway through your shower as instant water heaters are a type built to be convenient and efficient. Its small size but mighty heating capabilities enable it to be installed in the smallest of spaces. This ensures that no matter where you live, a hot shower is a given with an instant water heater. 
The following are the eight best water heaters you can buy in Singapore; 
---
8 Best Water Heaters in Singapore 2023 - Prices & Brands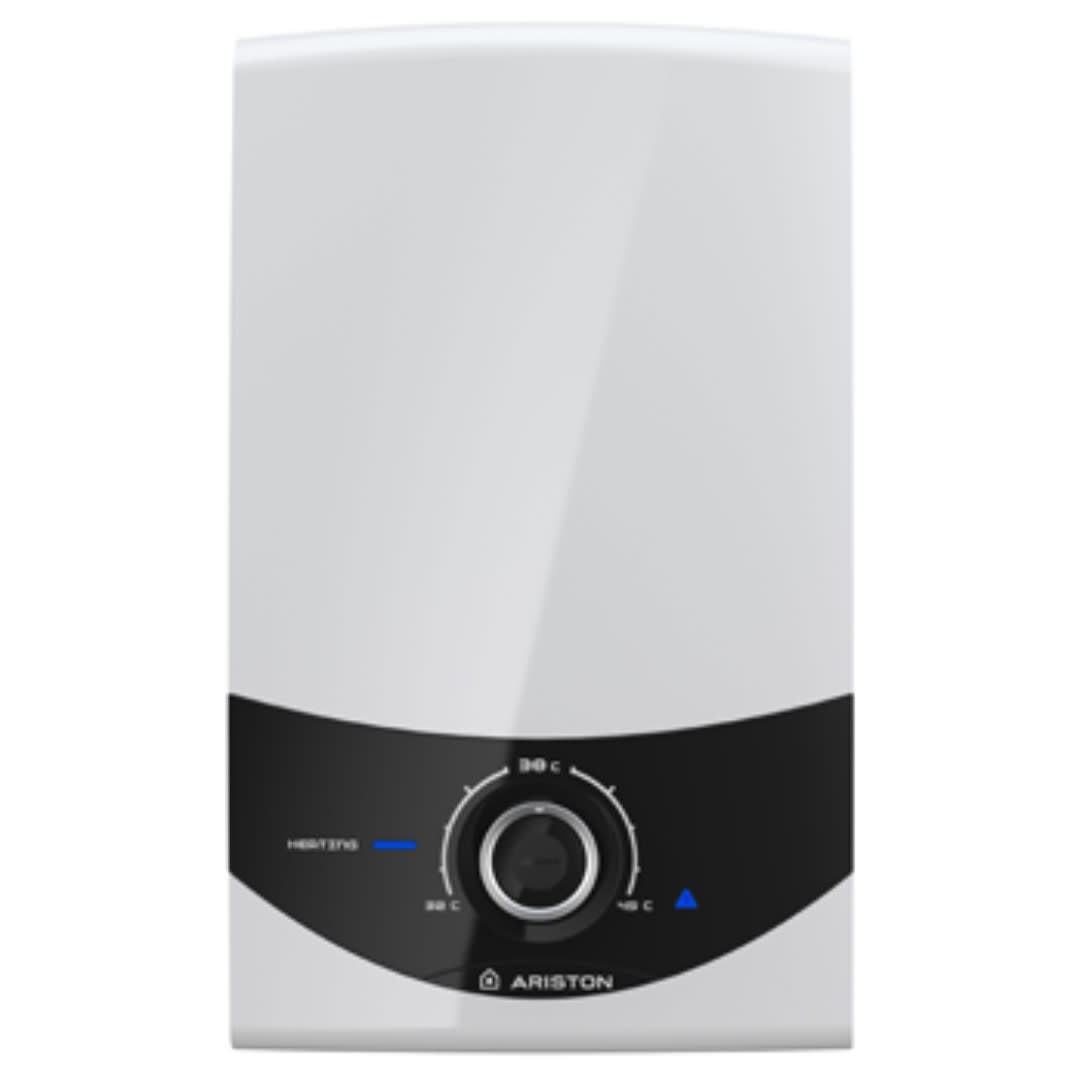 Check Ariston SMC33 Aures Smart Instant Water price below:
add_circle
Energy efficient
add_circle
Easy installation
remove_circle
Short warranty period
Why it's our top pick:

With a modern design, good price point, safety features, and variable spray options, this water heater is a winner! 
Known for its sleek design and affordable price, the Ariston Aures Smart SMC33 is a popular instant water heater with high-quality features. With the guarantee that it is safe to use and energy-efficient, this water heater is perfect for long, warm baths. 
It is also simple to use. With just the twist of its knob, you can obtain your desired water temperature that will remain constant throughout your shower. Likewise, if temperatures are too high, the Ariston Aures Smart SMC33 anti-scalding 2.0 technology will protect you from any unfortunate mishaps by instantly cutting off the heating process. 
This is more than just a beautiful water heater; its energy efficiency and safety features will make your shower experience one to look forward to.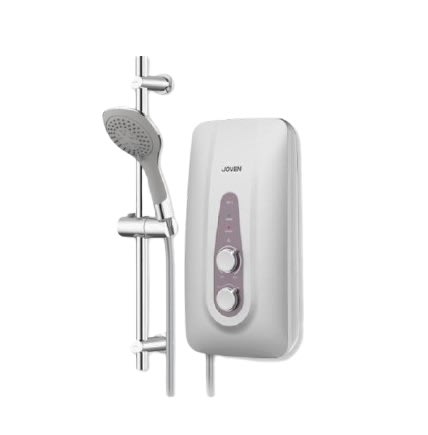 Check Joven SB11 Water Heater price below:
add_circle
Safety certified (surge protector, safety thermostat, splash-proof)
add_circle
Convenient usage
remove_circle
Expensive price
With hot water that oozes like rainfall, you'll want to spend more time in the shower with the Joven SB11, the perfect rain shower water heater. This rain shower set comes with five relaxing spray options, anything from a mist spray for a tingling sensation, to a massage spray that'll ease muscle tension. 
With the adjustable rain shower set that comes equipped with temperature control, your warm showers will keep you feeling in a good mood. Its elegant design will also add a luxurious feel to your bathroom. This water heater will make you feel like you're on vacation every day!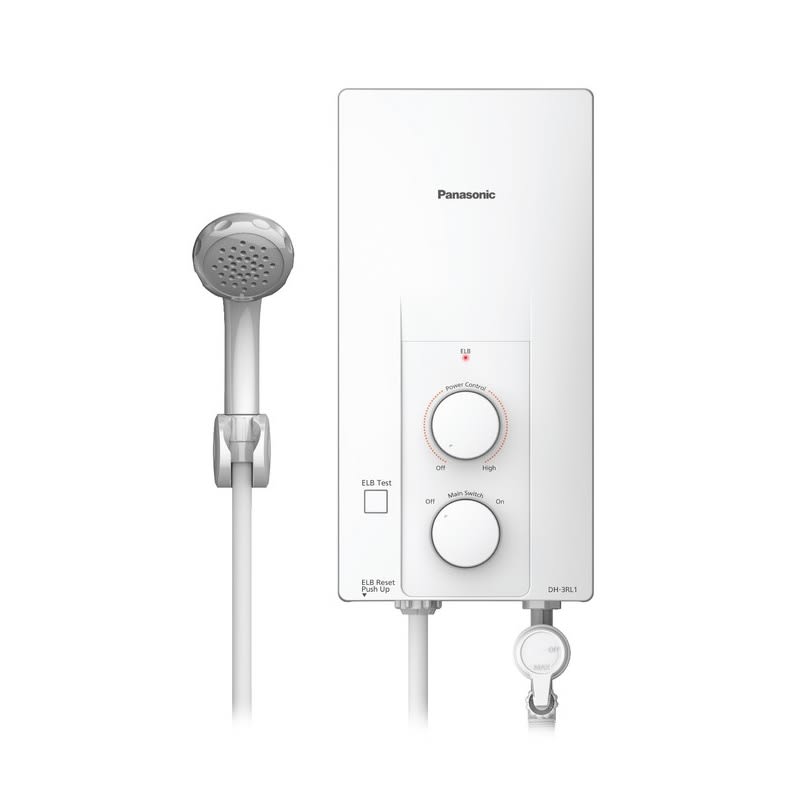 Check Panasonic DH-3RL1SW Water Heater price below:
add_circle
Affordable price
remove_circle
No warranty for heater parts
remove_circle
Weaker water pressure
A well-known brand, Panasonic water heaters are bound to be affordable and long-lasting. With this electric shower, you can have more hot showers for less due to its low power consumption capability.

Moreover, with an array of safety points, such as a splashproof case cover, an insulated structure, and manual reset thermostat, this water heater will protect you from injuries.

With the Panasonic DH-3RL1SW, never run out of hot water. You can have a lengthy shower with low energy consumption, and even lower monthly bills.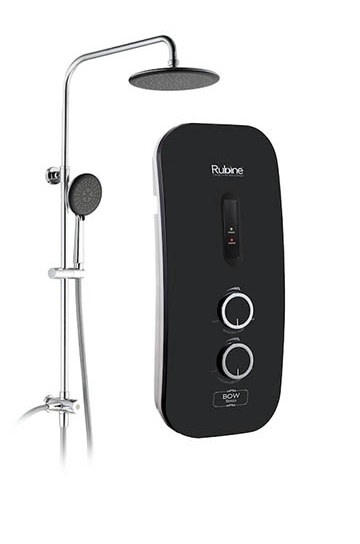 Check Rubine RWH-2388BHP Instant Water Heater price below:
add_circle
Equipped with a booster pump
add_circle
Water-saving mechanism
A resilient water heater and shower set, the Rubine RWH-2388BHP is a must-have if you desire strong water pressure for exhilarating showers. With a booster pump designed to amplify your water pressure, this water heater functions with more water for less cost mechanism. Its in-built auto water flow sensor which includes two water-saving chips will ensure that water flows at a consistent rate while still being able to modify its pressure. 
It also comes with an extra durable tube connector and an anti-twist flexible hose to ensure that the instant water heater can withstand a high-water pressure. Such an effective design will certainly make the Rubine RWH-2388BHP last for a long time.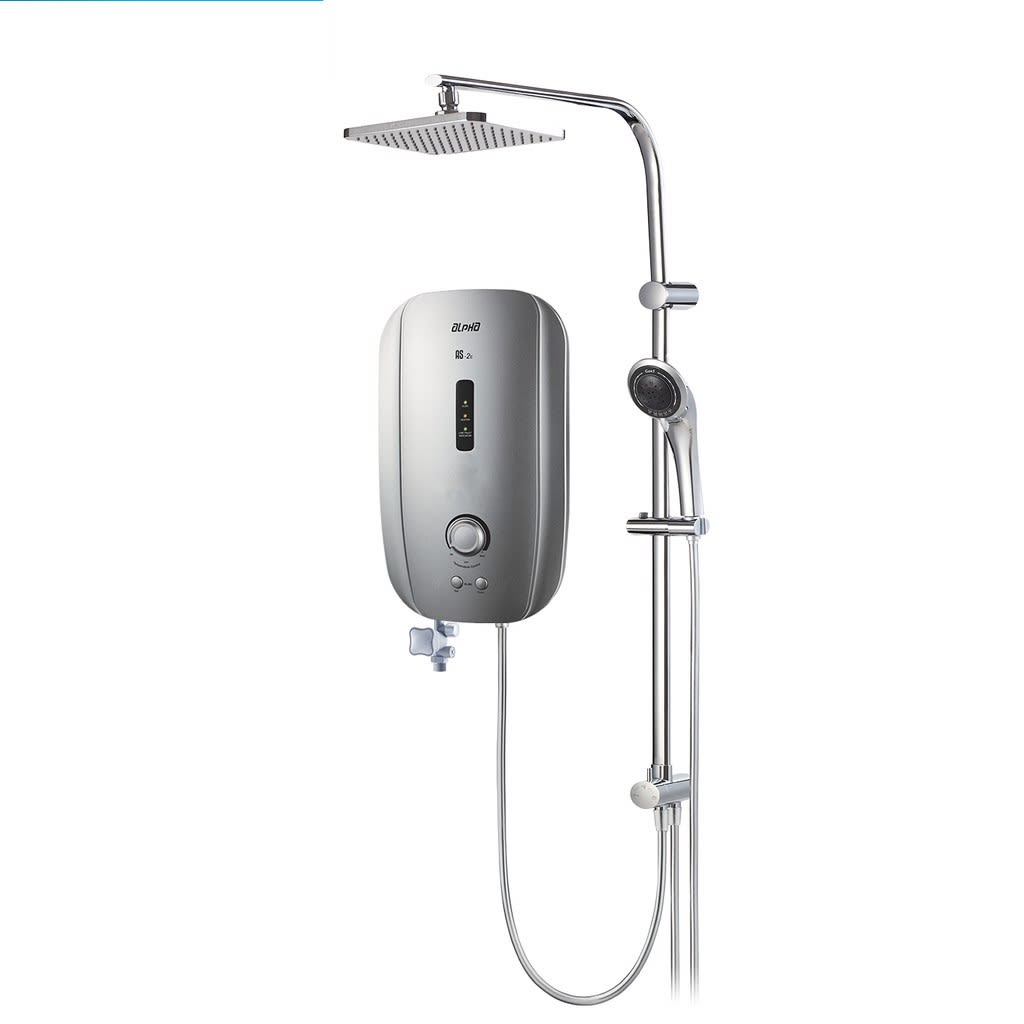 Check Alpha AS-2 PLUS RainShower Water Heater price below:
add_circle
Protection against electric shock
Rest assured that with the Alpha AS-2 PLUS RainShower, you can enjoy a hot shower without worrying about electric shocks. With its safety thermal cut-off, the power supply is immediately broken off if there is a sudden abnormal rise in water temperature. 
Similarly, its splash-proof exterior casing and nylon fibre internal are safety measures taken to prevent any electrical damage to the internal water heater mechanism. Such insulation measures will guarantee your safety against unwanted electric shocks. 
As a leading water heater brand, the Alpha AS-2 PLUS RainShower is a great value for money investment piece if optimum safety is a key feature you're looking for.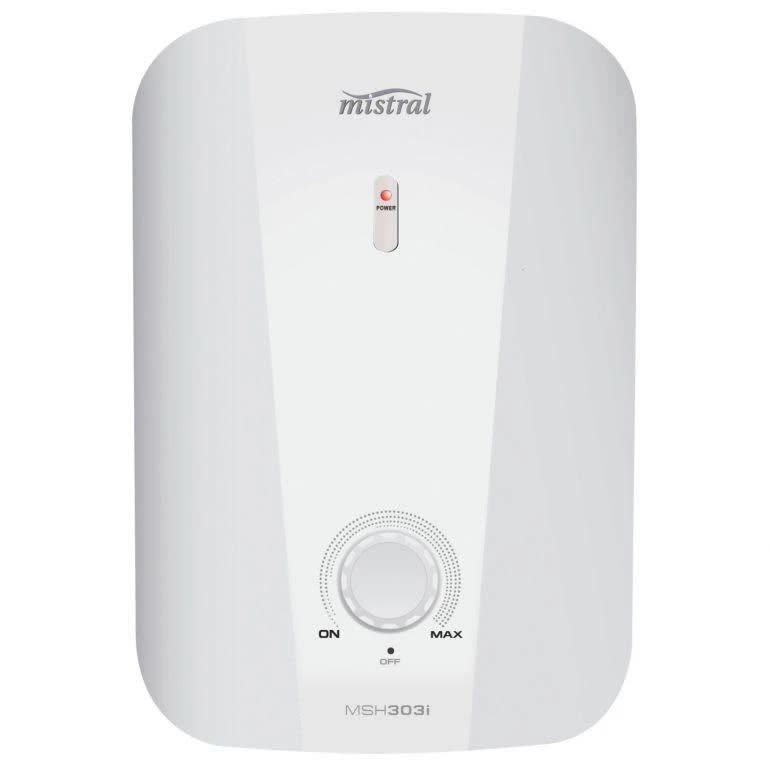 Check Mistral MSH303i Instant Water Heater price below:
add_circle
Safe and reliable
add_circle
Easy installation
remove_circle
Cheap built material
With an easy installation process, affordable price, and all the necessary safety features, the Mistral MSH303i is the best budget instant water heater you can buy. This water heater comes equipped with good insulation enabling a consistent flow of hot water. Alongside this, it comes built with a water inlet so that hot water flows at a decent rate with an optimal temperature. 
With its splash-proof and anti-scald mechanism, this water heater is safe to use. The Mistral MSH303i Instant Water heater is the best choice for you if you want a hot, relaxing shower without having to spend a fortune.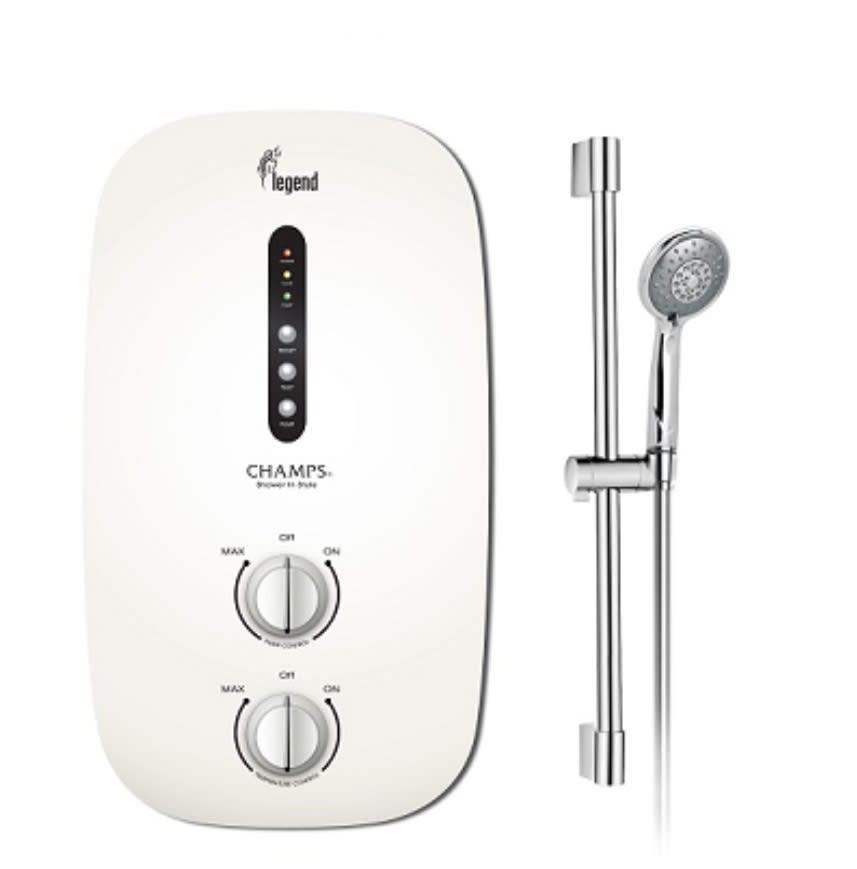 Check Champs Legend Instant Heater with DC Inverter Booster Pump price below:
add_circle
DC Booster Pump
add_circle
Environmentally friendly
remove_circle
Relatively pricey
With a direct current (DC) inverter booster pump, the Champs Legend Instant Water Heater can boost your water pressure while still ensuring energy efficiency. Look forward to a lengthy shower with a consistent warm shower temperature at significantly lower power consumption. 
The Champs Legend Instant Water Heater comes with a high-quality polymer tank and high precision power selector that would minimize power consumption and heat loss while maximizing your time spent taking a warm shower. 
Additionally, with its double-safety anti-scald device and double pole electricity leakage sensing device (ELSD), the power supply will be instantly cut off if abnormal water temperature or leakage is detected. Rest assured that your long, relaxing shower will be a safe one.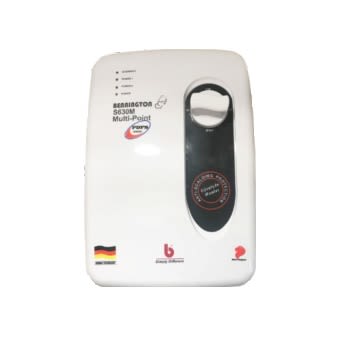 Check Bennington S630M Multipoint Instantaneous Electric Water Heater price below:
add_circle
Anti-leakage tank
add_circle
Easy manual reset
remove_circle
High installation cost
Guaranteeing easy installation and excellent performance, the Bennington S630M is the instant electric water heater designed to produce warmer water at a higher rate of flow. With its multipoint functionality, every corner of your house can be supplied with hot water almost instantaneously. 
Whether you have one or multiple taps, with this multipoint water heater you only need one unit of it to supply water to several points of your home. Likewise, with this model being an electric water heater, energy is conserved and the cost is minimized as water does not need to be kept heated up. 
This Bennington S630M is also relatively smaller in size, saving you space for other necessities in your household.
How long should a water heater last? 
With most instant water heaters being made with parts that can be easily replaceable, it is expected that they can have a life expectancy of up to 20 years. With technological advancement, instant water heaters are designed to last longer than storage water heaters due to less risk of rust and corrosion, and sediment build-up. 
With proper installation and maintenance, an instant water heater should last a long time. 
---
How to install a water heater?
A water heater can be intimidating to tinker with as it is essentially an electrical appliance that comes into close contact with water. If you're not careful, you could put yourself into a dangerous, life-threatening situation.
As such, we would advise you to contact some home renovation contractors or water heater specialists in Singapore such as Water Heater City. Not only are they your one-stop centre for instant water heater services, but they also carry a wide range of instant water heater brands on their website. With more than 10 years of experience, the team provides water heater supply and installation services that are carried out by well-trained and highly experienced specialists. 
However, if you're put in a situation where you'd have to install a water heater on your own, we find this elaborate guide from Homepro pretty handy.