The best way to ensure that the water you drink in Singapore is safe is to use a water filter, purifier, or even a water filter dispenser. Use a good water filter to get rid of pollutants, bacteria, and chemicals so that your water is clean and safe to drink. Even though Singapore's water system is well taken care of, chlorine and dirt are still in it. This means it is much better to boil or filter water before drinking it, especially for young children. When you boil water in a kettle, you kill the germs, but the chemicals stay. But a water filter might get rid of all of these things. In this post, we talk about the 14 best water filters in Singapore.
---
14 Best Water Filters & Purifiers in Singapore 2022 - Brands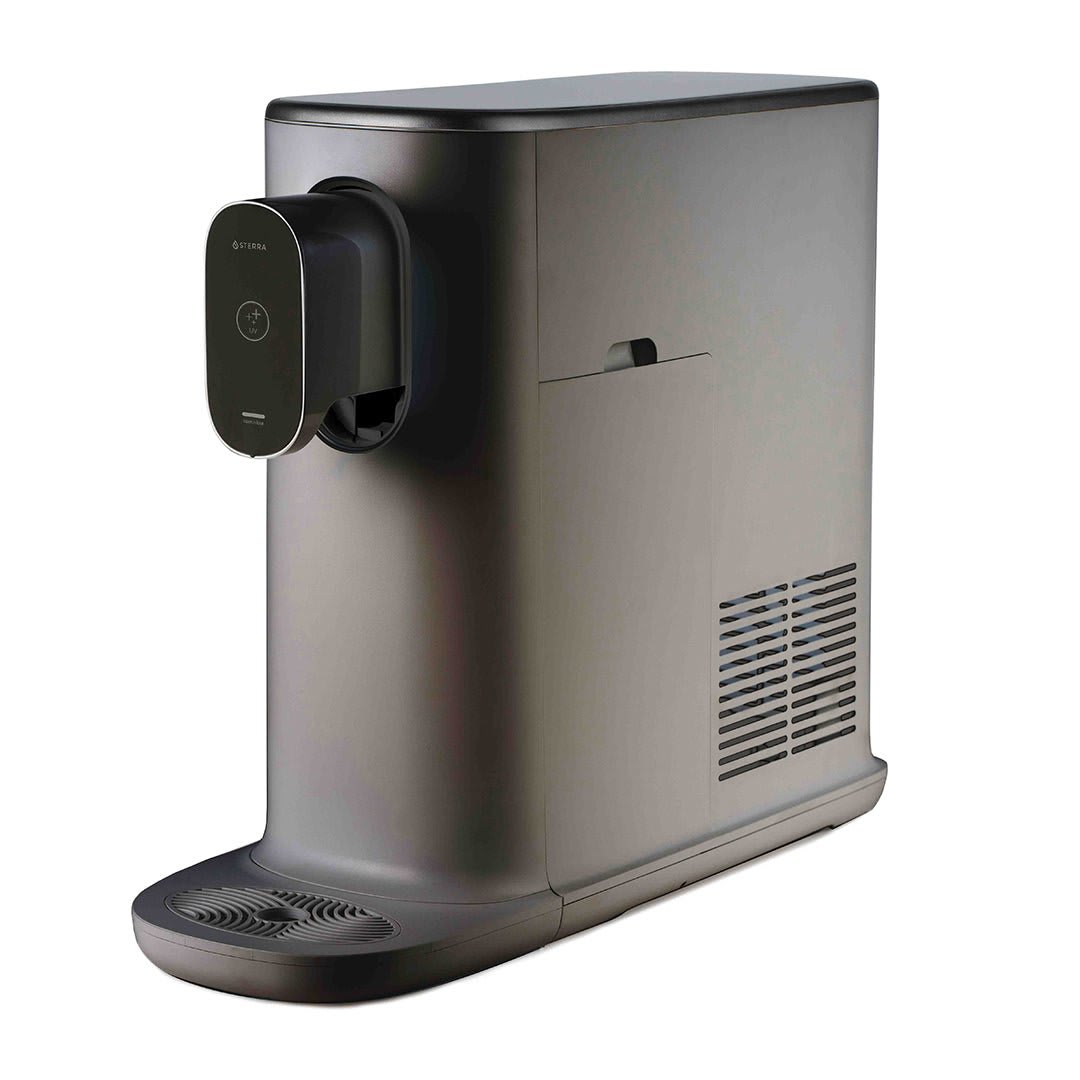 Check Sterra Water Purifier price below:
add_circle
High quality and value
add_circle
Four temperature settings distribute instantly
add_circle
UV-nozzle sterilization automated
Why It's Our Top Pick:
The UV-C LED at the nozzle of the Sterra water purifier ensures that your water is always clean and pure. This is a significant technological advance. It also has a self-maintenance system that cleans the stainless steel pipes that carry water inside the purifier using electrolytic sterilization.
Specification:
Type: Desktop

Filtration Stage: 4 Stages

Flow Rate: 2L/minute

Estimated Filter Life: 2 years
If you want a good water purifier brand at a reasonable price, think about the Sterra Water Purifier, a premium water filter dispenser made in Korea. This machine has four temperature settings: cold (4 degrees Celsius), room temperature (25 degrees Celsius), warmed (40 degrees Celsius), and very hot (100 degrees Celsius) (87 degrees Celsius).
Performance:
The four stages of filtration in the water purifier will ensure that your home's water is spotless. The pre-carbon block filter takes out sand, rust, and other particles. Also taken out are chlorine and other disinfectants. With 0.01 micron pores, the UF and post carbon block filter eliminate harmful pollutants and microorganisms. The filter catches gas and carbon to get rid of bad tastes and smells and improve the taste of the water.
Why Buy This:
The Sterra Water Purifier brand has a sign that lets you know when it's time to change the filters. You can easily and quickly change the filters, so you don't have to pay a technician. This will save you time and money in the long run.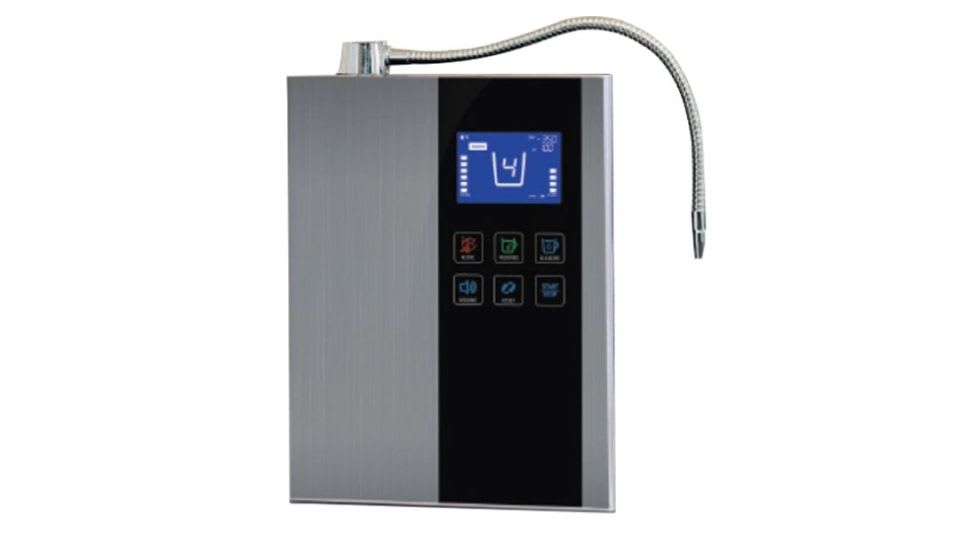 Check H2o iDUO S5 price below:
add_circle
Inhibits bacteria growth in water
add_circle
Drink pH-adjusted water for different purposes.
add_circle
Patented 10-layer filter for clean, healthy, pleasant water
Specification:
Type: Desktop

Filtration Stage: 10 Stages

Flow Rate: 1.5L/minute

Estimated Filter Life: 6 Months
The iDUO S5 has a flow sensor that lets water be always electrolyzed. It can give out water with many different pH levels. The iDUO S5 has four preset levels of alkaline water (pH 9, 9.5, and 10) for drinking and cooking, two preset levels of acidic water (pH 5 and 5.5), and one preset level of neutral filtered water with a pH of 7 for taking medications.
Performance:
The iDUO S5 makes tasty, pure, and alkaline drinking water for you to enjoy at home. This is made possible by a new 10-layer multilayer filter. Its advanced filtration system can eliminate bacteria, residues, chemicals, disinfectants, and silt. Natural far-infrared minerals and negative ions are added to the water to make it taste better.
Why Buy This:
The iDUO S5 has a water ionizer that is usually drunk to make negatively charged electrons that refresh, replenish, and improve your overall health. The Korea Medical Devices Industry Association says that the iDUO S5 is a medical device that has been approved.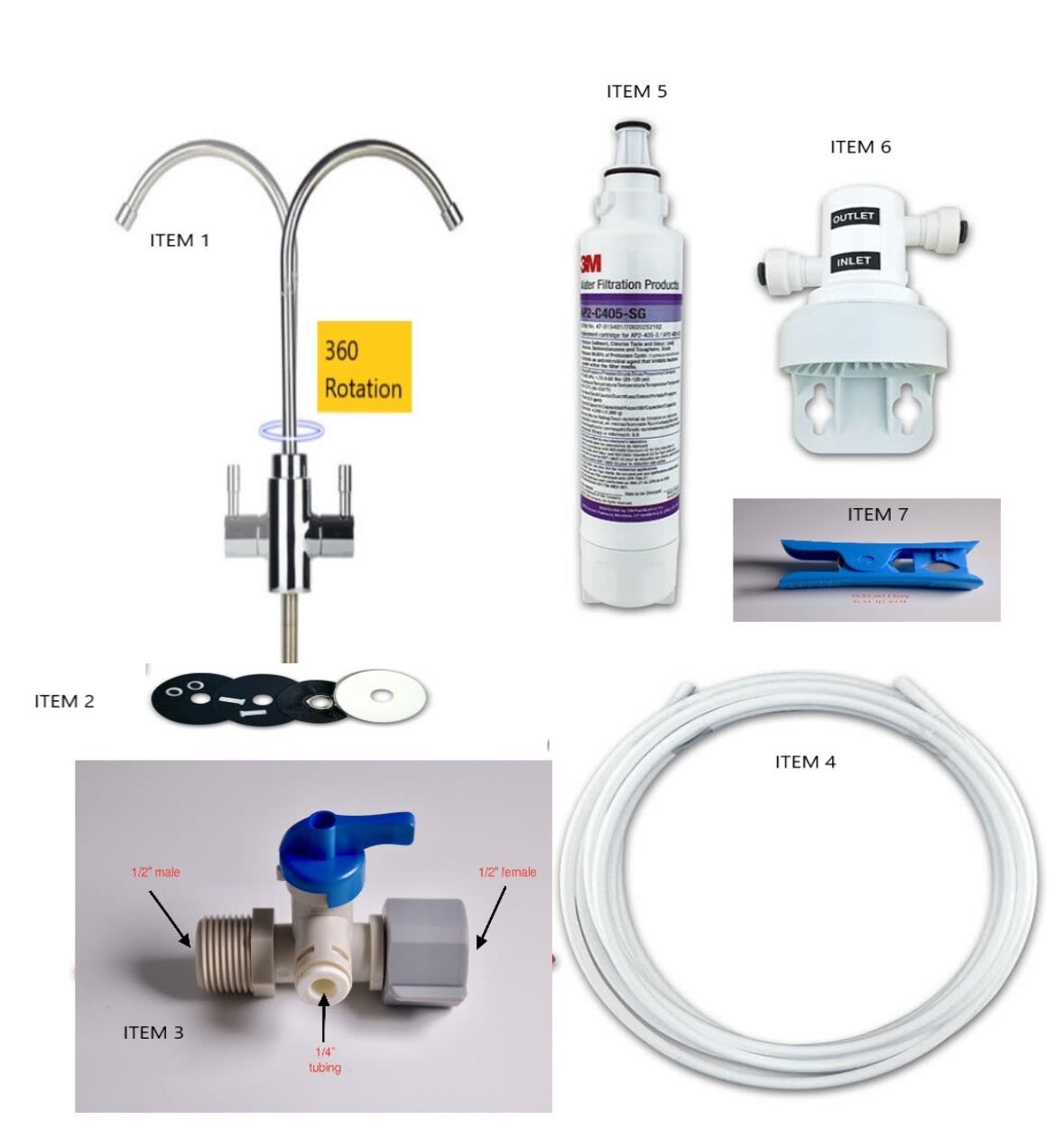 Check 3M Under Sink Water Filter price below:
Specification:
Type: Under Sink

Filtration Stage: 3

Flow Rate: 1.9L/minute

Estimated Filter Life: 6 Months
 The 3M Under Sink Filter is one of the filters that you can use in the most different ways. It is safe for bacteria because it has a carbon block that is 0.5 microns thick. Since it has heavy metal removal media, it can filter out metals like lead that may be in the water.
Performance:
If you want a small and valuable water filter price that can eliminate most contaminants, you can use this one. Most of the things you need are taken care of, and the water you get from this filter is some of the best you can get from a water filter. The twist-fit cartridges and the way the filter is made make it quick and easy to change.
Why Buy This:
It uses a multi-stage reverse osmosis filtration system to make the water taste better, be clearer, and cleaner. This method is better than other ways to filter water because it uses pressure to push water through a semipermeable membrane.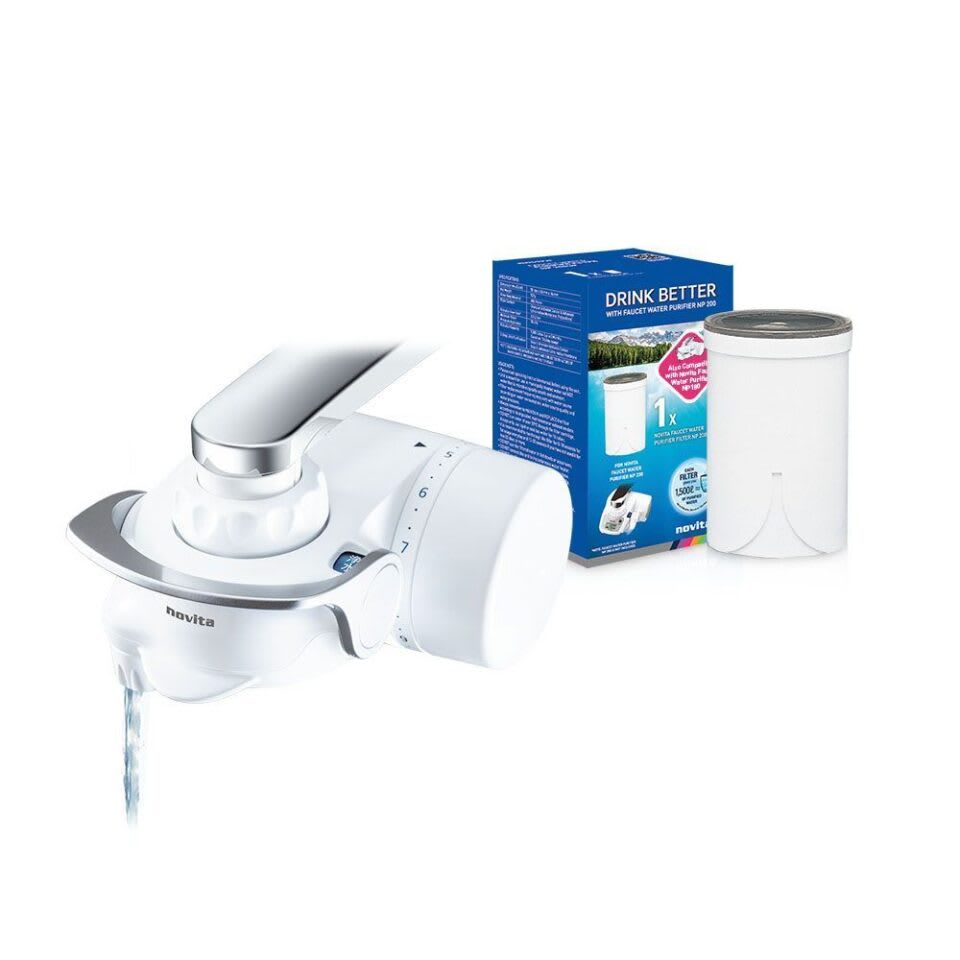 Check Novita Faucet Water Purifier NP180 price below:
add_circle
Three stream modes
add_circle
Replacement-filter indicator
remove_circle
Incompatible with pull-out faucets
Specification:
Type: Faucet

Filtration Stage: 2 Stages

Flow Rate: 2L/minute

Estimated Filter Life: 5 Months
The NP180 water filter faucet from Novita shows how committed the company is to making products that are good for the home environment. Granular activated carbon can remove up to 99 percent of the chlorine and improve the water's taste and purity. The water is then filtered through a very advanced hollow membrane filter, removing bacteria and other organisms while retaining helpful minerals.
Performance:
This model has a sprinkler that uses 33% less water than other models. Its two-stage ultrafiltration process, which can remove particles as small as 0.1 microns floating in the water, may be able to do this while keeping the essential minerals in the water.
Why Buy This:
A water-saving sprinkler option is good for the environment because it can save up to 33 percent more water, and the filter has a handy indicator of how long it will last so you know when to replace it. Also, if you use 10 liters of water daily, each filter can clean about 1,500 liters of water.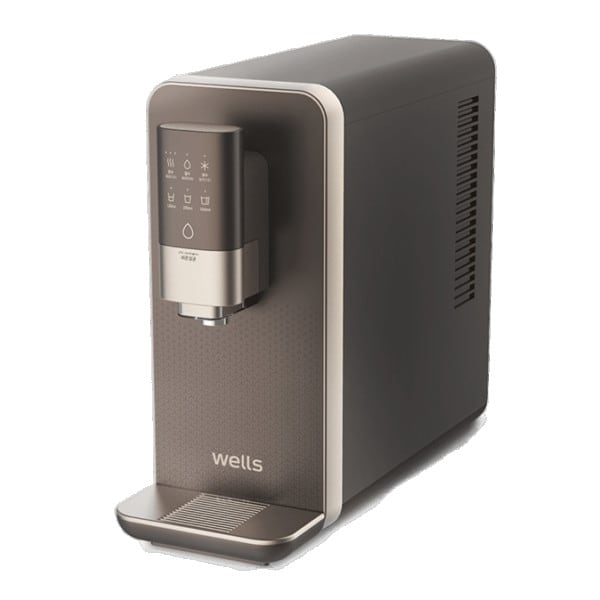 Check Wells True Tankless UV+ Water Purifier price below:
add_circle
4 Volume Selections
add_circle
Purifies without any hassle
Specification:
Type: Desktop

Filtration Stage: 9 Stages

Flow Rate: 2L/minute

Estimated Filter Life: 12-18 months
The most popular water filter dispenser is the True Tankless UV+, which has a design that will make your kitchen stand out. The UV sterilization in the dispenser nozzle keeps the water clean to drink all day.
Performance:
The water in a direct-dispense water purifier is sterilized by UV light to 99.9% to keep it as clean as possible. Wells' TT technology makes clean cold water available on demand and is made of stainless steel.
Why Buy This:
The Wells purifier has the most advanced filtration technology of all the direct-dispenser water purifiers. It also tests the water quality very carefully to ensure that the purifier eliminates 88 dangerous microbes and seven types of heavy metals.
Check PHILIPS WP3811/00 price below:
add_circle
Easy to install
add_circle
4-layer filtration
add_circle
Removes harmful organic compounds
remove_circle
Limited features
Specification:
Type: Faucet

Filtration Stage: 4 Stages

Flow Rate: 2L/minute

Estimated Filter Life: 8 Months
The Philips On Tap water filter makes it easy to get clean water to drink and use in cooking. A portable water purification system is easy to set up and can be used immediately. Bacteria, harmful organic compounds, and chlorine are all removed by the 4-layer filter, but the essential minerals are kept.
Performance:
The water in this water purifier is cleaned with a high-tech hollow-fiber membrane micro-pure filter. More than 520 billion tiny holes, or micro-pores, in the membrane make it possible to kill 99.99 percent of bacteria. The granular-activated carbon will eliminate chlorine, smells, and tastes you don't like. Because it comes with Quick-Fit tap adaptors, you can set it up without the help of a plumber.
Why Buy This:
This little water filter can clean up to 2 liters of water per minute, which is about the same as the flow rate of water that hasn't been cleaned. With a simple turn of the water selection lever, you can choose between a stream, a spray, water that has not been filtered, and water that has been filtered.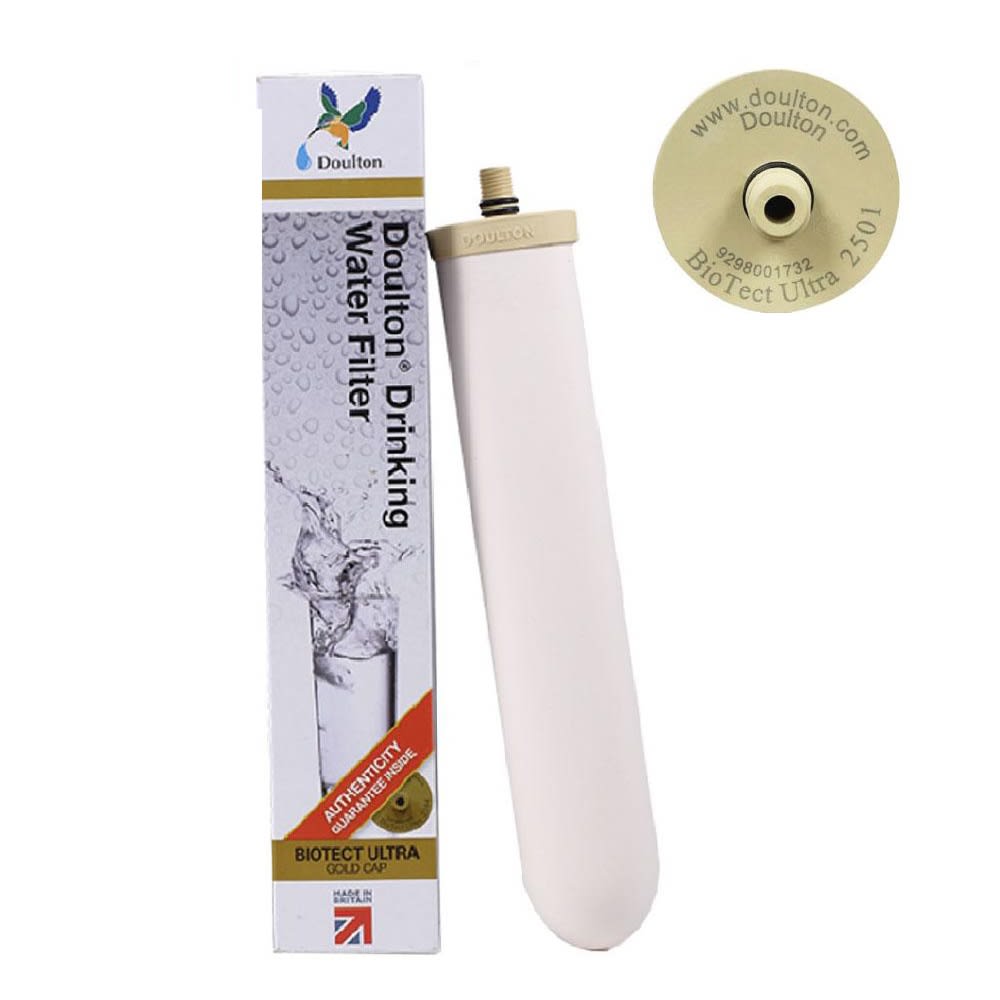 Check Doulton Biotect Ultra 2504 / 2501 price below:
add_circle
High-quality construction
add_circle
Move-friendly, portable
remove_circle
Limited features
Specification:
Type: Countertop

Filtration Stage: 4 Stages

Flow Rate: 2L/minute

Estimated Filter Life: 6 Months
The Doulton Biotech is Singapore's best choice for the most advanced water filters. Different kinds of contaminants are taken out. Because it is made out of only the cleanest and healthiest materials, it doesn't make any other pollutants. When you need to switch to a different water filter faucet, it's also easy to move and clean.
Performance:
The Doulton uses a single ceramic filter instead of sending water through many filter stages to get the same results. This ceramic filter can remove water's bacteria, particles, chlorine, odors, and heavy metals. Also, the system is easy to maintain because it only needs one filter cartridge to do all these things. After removing the ceramic filter and rinsing it with water, your system will be new.
Why Buy This:
After four stages of filtration, getting rid of 99.9 percent of all pollutants, the water is only left with its natural taste and minerals.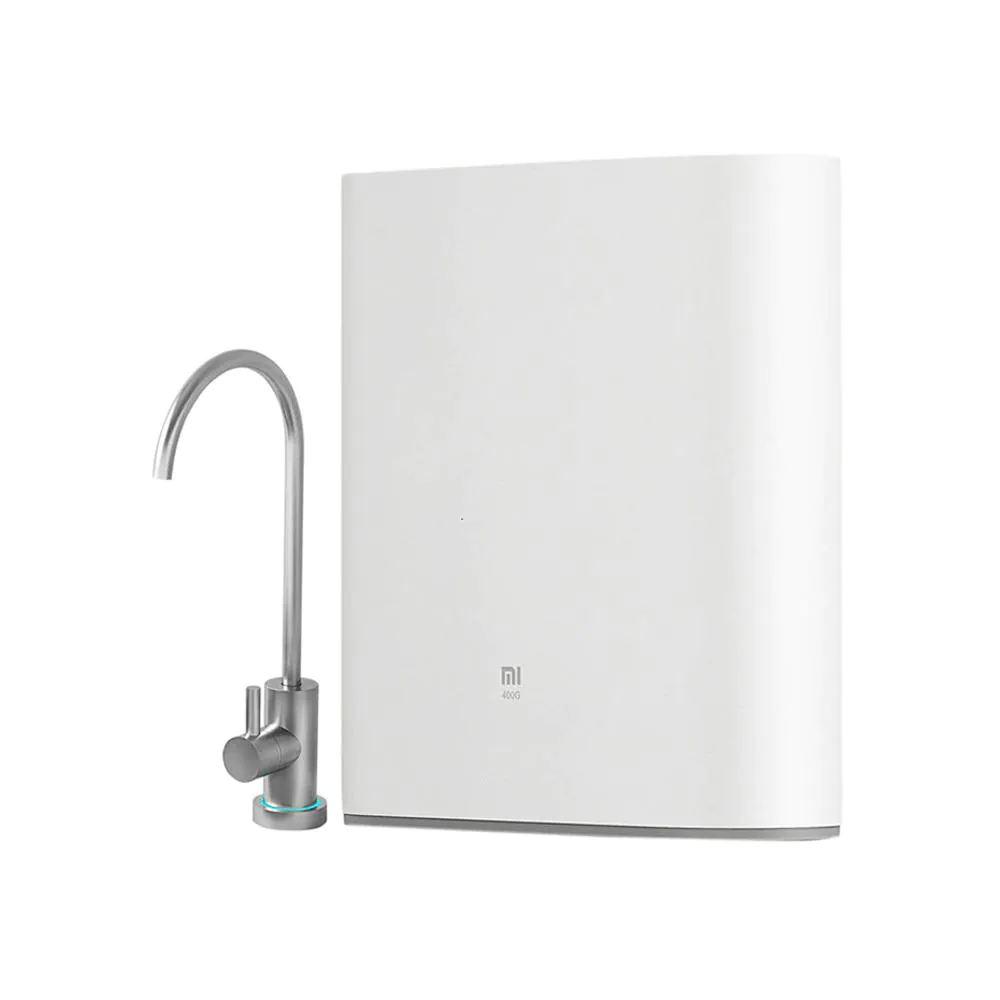 Check Xiaomi 500G Water Purifier price below:
add_circle
0.01-micron filtration accuracy
add_circle
RO-800G and RO-200G
add_circle
Water-soluble material
Specification:
Type: Reverse Osmosis

Filtration Stage: 5 Stages

Flow Rate: 1L/minute

Estimated Filter Life: 4 Months
Most of the time, it is a good water filter that removes both organic and inorganic contaminants and 99.9% of the bacteria in the tap water filter. The system also has an auto-intelligent control faucet that shows real-time information about the filter's life and health.
Performance:
It has a good filtering system with four steps. As you can see, they are the RO filter, PP cotton, an imported activated carbon filter made from coconut shells, and a rear activated carbon filter made from coconut shells. They can eliminate bacteria and other harmful substances from the water supply.
Why Buy This:
The Xiaomi 500G is an even better water purifier. People compare its uniqueness to the more vigorous Xiaomi Mi Water Purifier 1A. It can handle 500 gallons per minute of water. In 9.2 seconds, the Xiaomi Mi Smart Water Purifier 500G makes 200 milliliters of clean water while keeping a 100 percent pure wastewater ratio.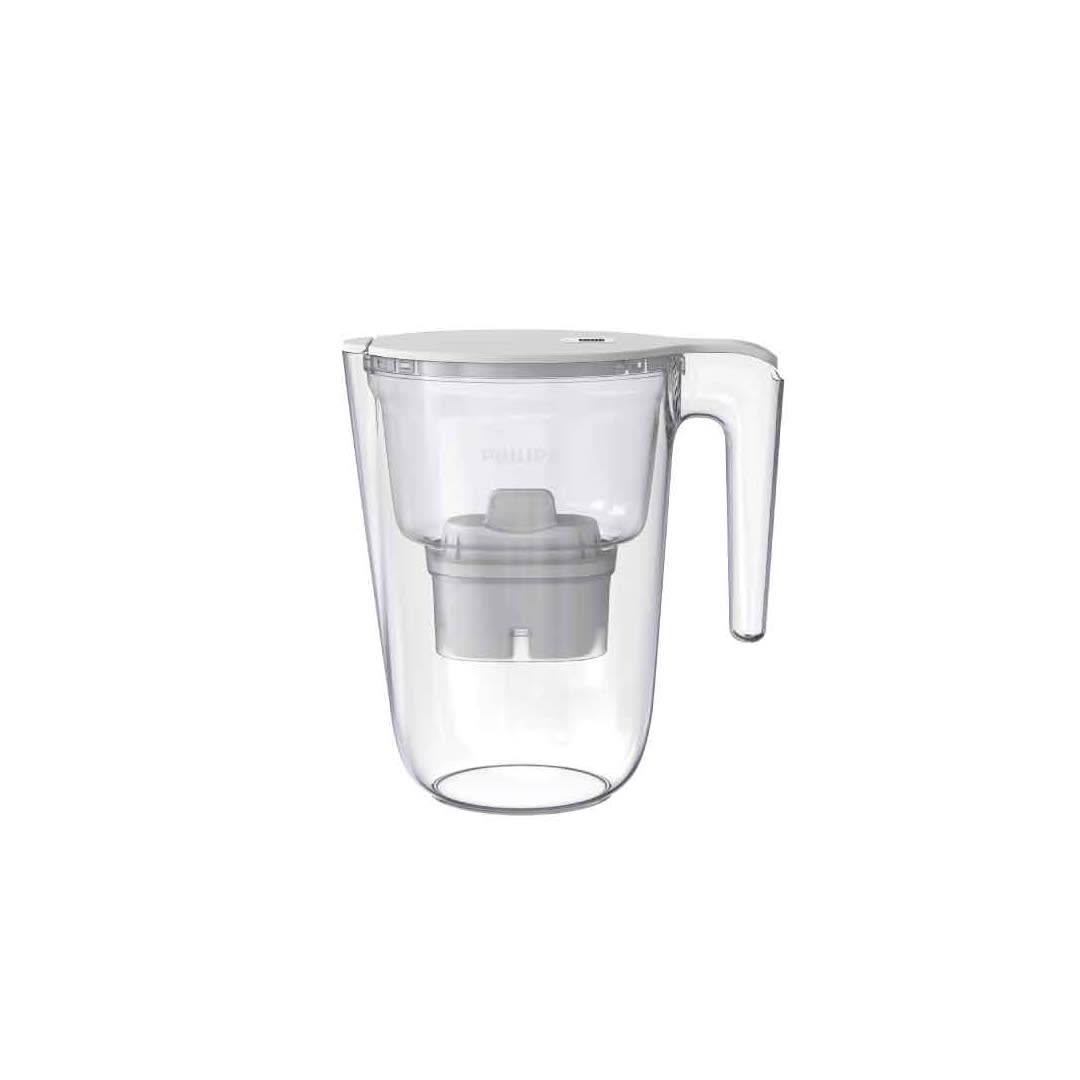 Check Philips AWP2941 price below:
add_circle
Crisps up and clean water
add_circle
Filtered, clean water on the go
remove_circle
Limited water filtration
Specification:
Type: Pitcher

Filtration Stage: 2-Stage

Storage Capacity: 3.4L

Estimated Filter Life: 2 Months
The Micro X-Clean filter with this package will make the water you drink taste better. Ion exchange and activated carbon eliminate organic chemicals and heavy metals that could harm your water.
Performance:
The body of this pitcher is strong, and the handle is easy to hold. The way it is made is also good for your body. Aside from that, this device has a digital timer that tells you when to use the filter if you are worried about how well it works.
Why Buy This:
One of the best water filters in Singapore, Philips, is still making a lot of progress worldwide. The Philips pitcher water filter is great if you want clean, cold water free of germs.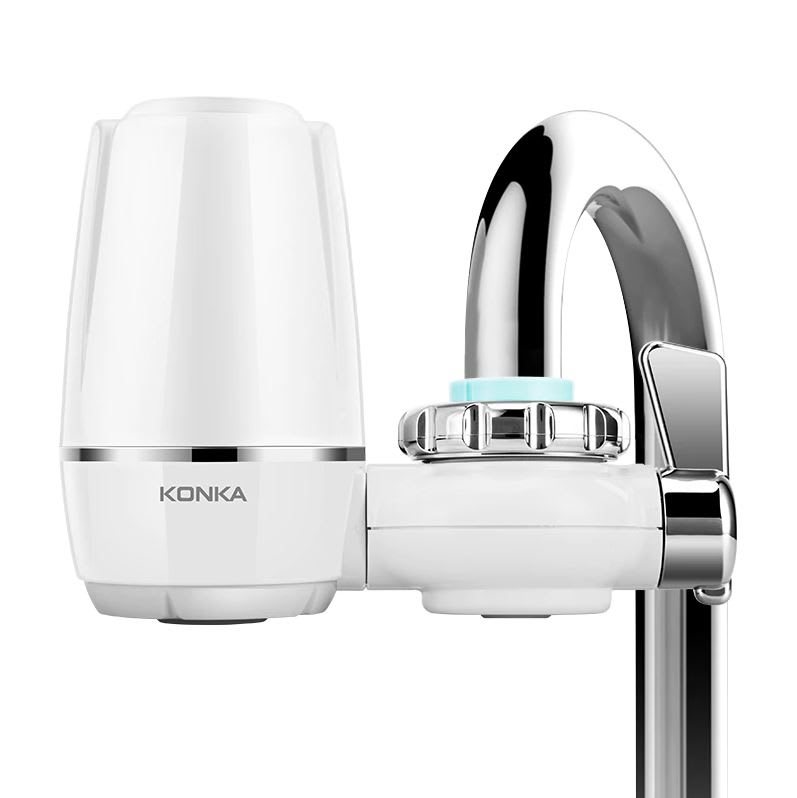 Check Konka Water Filter System price below:
add_circle
No electricity needed
add_circle
Nine-stage fine filtration
add_circle
Light and compact
remove_circle
Limited features
Specification:
Type: Faucet

Filtration Stage: 9 Stages

Flow Rate: 2L/minute

Estimated Filter Life: 3 Months
The Konka Water Filter System does a great job of removing sediment, dust, sludge, rust, and germs from the water. It also keeps bacteria from getting into the water supply. The filter shell is made of the best materials, so it will last a long time and keep your water clean and free of algae. Also, since this filter doesn't need electricity, using it won't increase your costs.
Performance:
It goes to the Interception layer first. Big things like rust and silt are kept out of the water before it gets in. The fine filter is the second layer. Some dangerous things in the water have been finely filtered, such as heterochromatic odor, residual chlorine, and other chemicals. The last layer is the post-interception layer. It blocks more pollution and makes the defense stronger.
Why Buy This:
It's easy to install, comes with various attachments, and works with most of the faucets on the market. This doesn't work with faucets with a pull-out spout, a hand-held sprayer, or a sensor.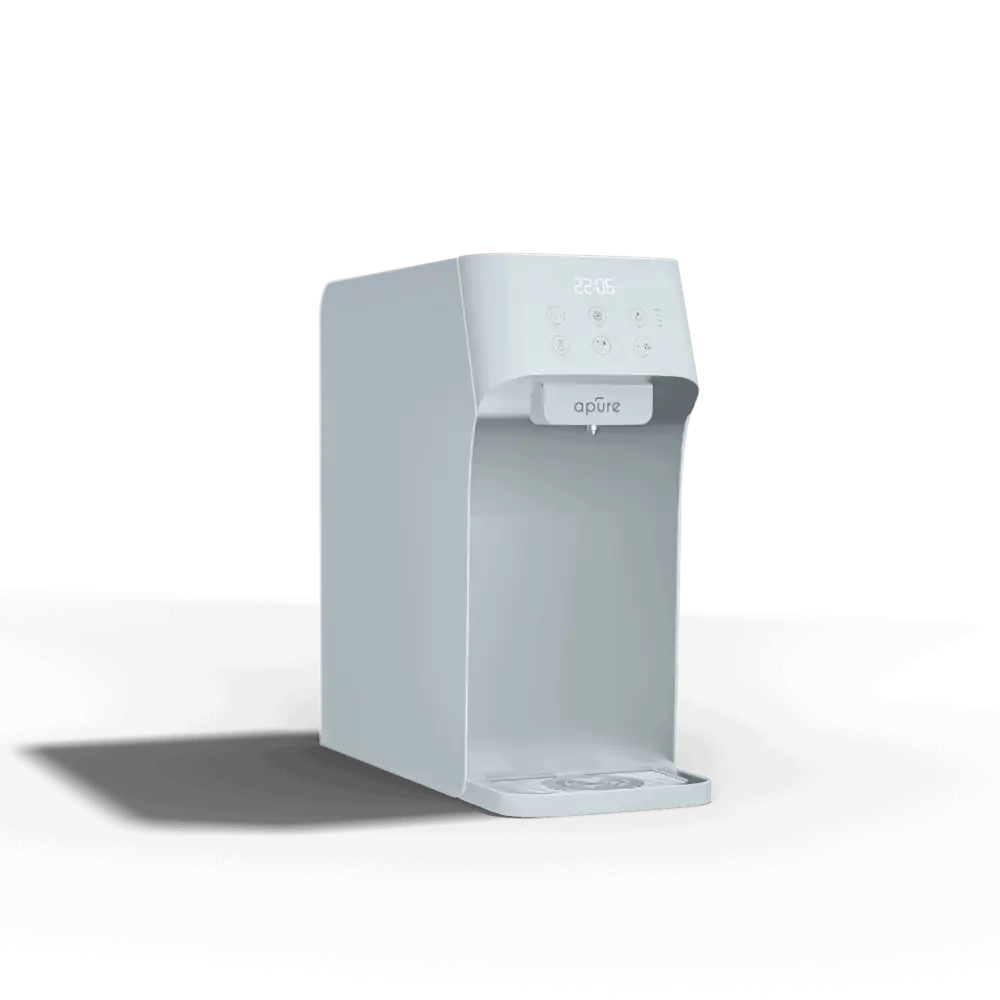 Check Apure Titan Water Purifier Dispenser price below:
add_circle
Accurate dispenser with three temperature and volume choices
add_circle
Ergonomic touchscreen
Specification:
Type: Desktop

Filtration Stage: 6

Flow Rate: 1.8L per min. 

Estimated Filter Life: 8 Months
The Apure TitanTM Water Purifier is a modern water dispenser that gives homes in Singapore access to the cleanest water they need to stay healthy. Research backs up this water purifier's cutting-edge reverse osmosis purification method, ensuring the water is always clean. Every drink will undergo a 6-step filtration process to get the purest water possible.
Performance:
The Titan does more than give out liquids. It also cleans water and sterilizes it. This is the perfect dispenser for your modern home because it looks sleek and stylish. Don't worry; the dispenser's all-in-one touchscreen makes it easy to use. You'd have complete control with its six easy-to-use touch controls and built-in clock and timer.
Why Buy This:
The TitanTM is self-cleaning, so you won't have to pay big fees and yearly maintenance costs to keep it in good shape. It takes less than a minute to change the filters on the Titan, and it lets the user know when it's time to do so.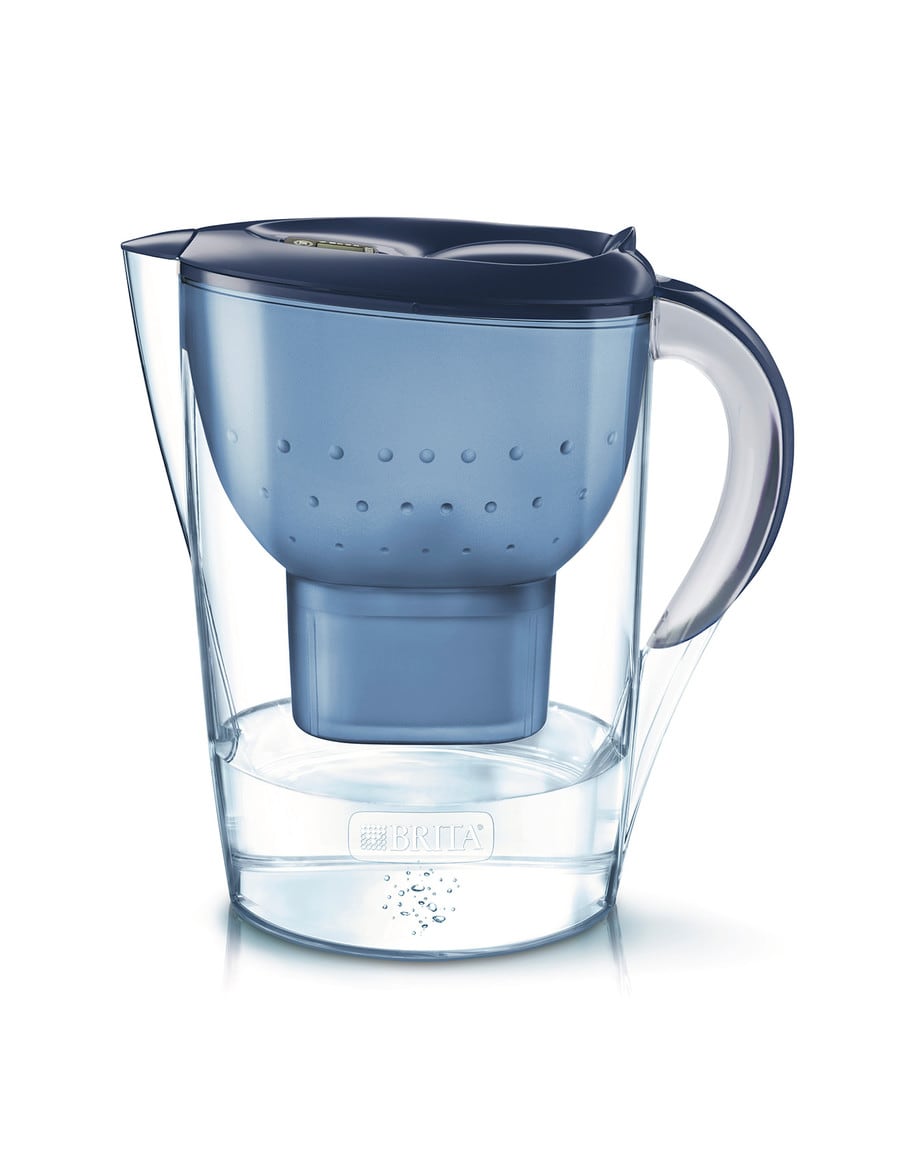 Check Brita Marella Water Pitcher price below:
add_circle
Installation is not necessary
add_circle
Portable and handy
add_circle
Lessens the toxicity of your water
remove_circle
Limited water capacity
Specification:
Type: Pitcher

Filtration Stage: 2 Stages

Storage Capacity: 3.5L

Estimated Filter Life: 5 Months
This Brita water filter jug is an excellent choice for people in Singapore who need clean water but don't want to spend a lot of money or deal with the installation. Before drinking, you can quickly fill this jug with water and filter it with the cartridge to eliminate dirt or algae.
Performance:
The company's Maxtra+ MicroFlow technology successfully removes contaminants from tap water, making it safe to drink, use to make coffee, or add to food. A new filter with a finer mesh is also included, which helps reduce particles even more. It keeps limescale from building up in kettles and coffee makers and causing damage. It also makes tea and coffee taste and smells better by permanently absorbing chlorine, metals, and organic pollutants.
Why Buy This:
Since it was made in Germany, the BRITA jug is of higher quality. The business has been a leader in water filtration for the past 50 years.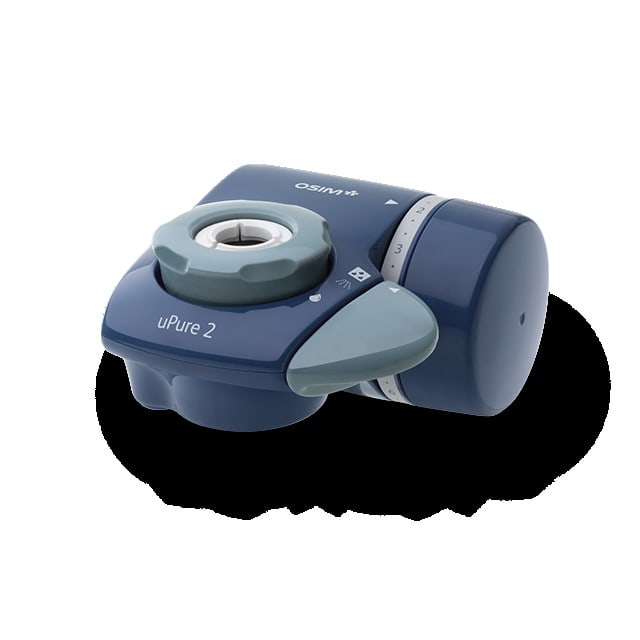 Check OSIM uPure 2 Water Filter price below:
add_circle
4-step purification
add_circle
The filter for tap water is practically bacteria-free.
add_circle
Compact design
remove_circle
Limited features
Specification:
Type: Faucet

Filtration Stage: 4 Stages

Flow Rate: 2L/minute

Estimated Filter Life: 8 Months
OSIM's four-step water purification process removes almost all the microorganisms in a tap water filter. There is a simple way to tell when the filter needs to be changed and when you can change the filter cartridge. Installation is easy and can be used in any kitchen because of its small size.
Performance:
The OSIM uPure 2 water purifier is in the middle range of this list. Its four-step filtration process removes sediments, rust, and other large particles, filters out chlorine and odors, and then traps microscopic stains, red dust, coliform, bacilli, bacteria, and protozoa. The wire mesh is the last filtration layer, ensuring the water is clean and safe to drink.
Why Buy This:
This is a great place to start if you cannot afford a water cooler. This filter removes up to 99.99 percent of the bacteria in tap water. It also meets the Voluntary Standards for Water Purifiers set by the Japan Water Purifier Association (JWPA).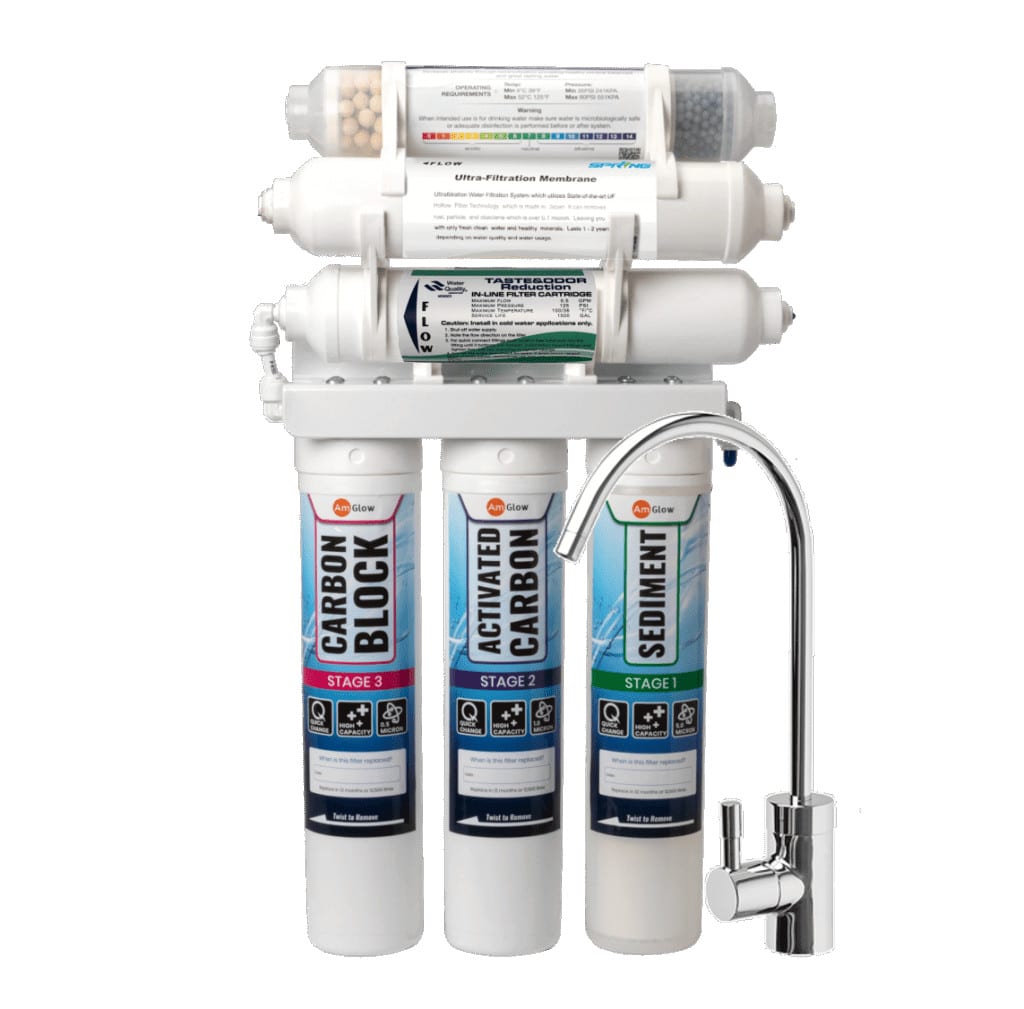 Check AmGlow 6-Stage Water Filter price below:
add_circle
Alkaline remineralization filter
add_circle
It comes with a luxury gooseneck faucet
add_circle
Ultrafiltration technology
remove_circle
Little bit expensive
Specification:
Type: Undersink

Filtration Stage: 6 Stages

Flow Rate: 2L/minute

Estimated Filter Life: 6 Months
The AmGlow 6-Stage Water Filtration System is even more impressive than a four-stage filtration system. This water filtration system in Singapore has an alkaline remineralization filter as well as sediment, activated carbon, carbon block, and post-carbon filters.
Performance:
Mineral stone and calcite in the alkaline filter add healthy minerals to the water. Your pH level increases by 0.5 to 0.8, which is good for your health. An extra filter after the carbon one can help eliminate germs and bacteria in water.
Why Buy This:
Even though it has a lot of parts, this setup is small and simple, taking up the least amount of room under your sink. Also included is a second faucet that you can put next to your current faucet with only minor changes to how your sink was set up when you first bought it.
---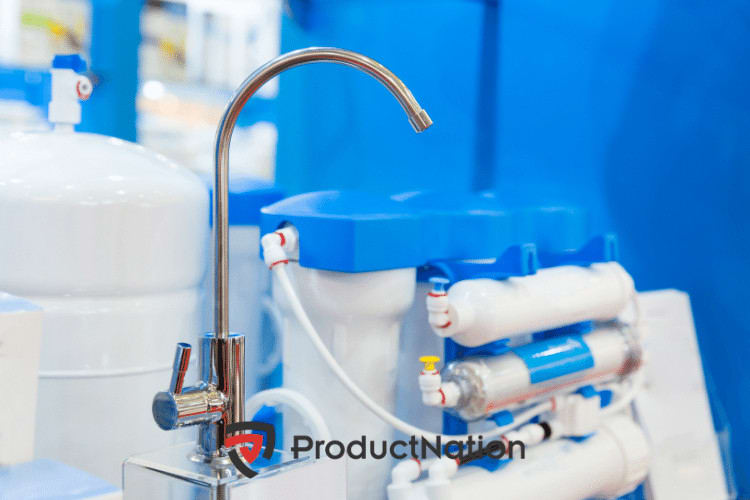 What is a Water Filter? 
A water filter works like a sieve to improve the water quality, similar to how bakers sift the flour to eliminate contaminants and significant bits so that they may make light and airy cakes. It removes impurities such as sediment and germs that cause your water to taste and smell strange. Water is necessary for cooking as well as drinking. As a result, keeping the water you and your family drink clean is critical to your health. A water filter is needed to ensure that the water quality is always high and has several other benefits.
---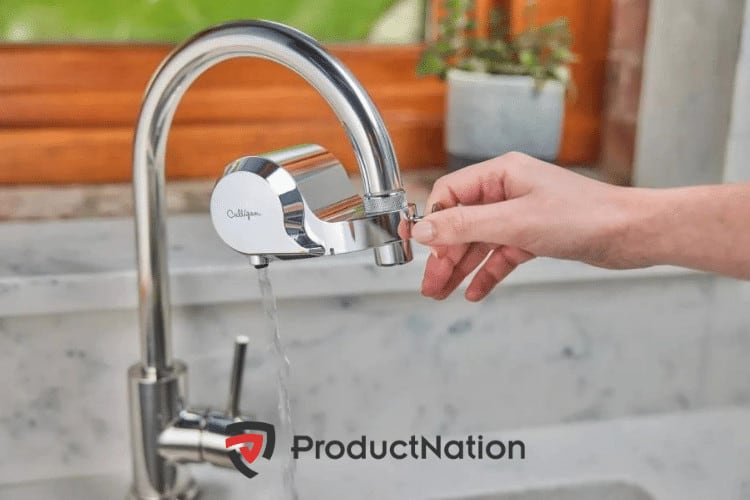 Uses and Advantages of Water Filter 
If you've always used bottled water for drinking and tap water for cooking and bathing, you might wonder why you should buy a water purifier or filter. Maybe the following reasons will persuade you to use filtered and purified water in your whole home:
Cleansed and filtered water is better for your skin and hair because it keeps heavy metals and chlorine, which can dry and break down skin and hair by removing oil and moisture from hurting them.

Help you save money on bottled water. It can be expensive to buy bottled water, but if tap water has been purified or filtered, you can drink it immediately.

It improves your overall health. Drinking purified or filtered water may prevent digestive problems and make food taste better. Heavy metals and other contaminants in unfiltered water can change how it tastes, but drinking purified or filtered water can help your food taste its best.

It cleans the air because, as we all know, chlorine is used to treat tap water. Without the chlorine smell in the sink, the air in your home is now cleaner.

Stop buying water bottles for yourself and your family to help the environment and reduce the amount of plastic trash worldwide.

Even if a sewer pipe bursts and sewage gets into the water lines, your water supply will still be clean and safe to drink and cook. This will help you be ready for emergencies.
---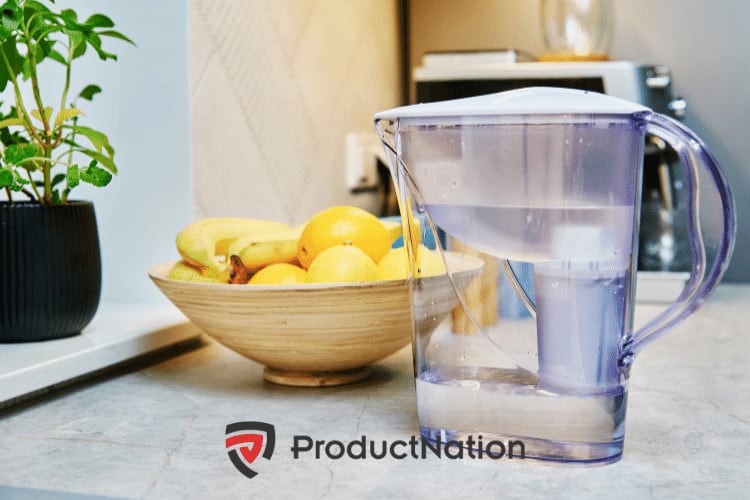 Buying Guide: How to choose a Water Filter
It shouldn't be hard to find the best water or water filter. How can you pick the best solution when each has its pros and cons? Here are the things that you should do.
Find out what goes into the public water source where you get your water and what comes out.

Think about what you want or don't want in your water.

Choose the configuration that works best for you (for example, if you are renting, you might desire a portable alternative).

Think about your choices, and then pick the one that best meets your needs.

Compare the different choices in that category while keeping your budget in mind.

There are many different water filters, so you should research to find the best one.
---
Best Water Filter Brands in Singapore
Since there are so many options, you can take your time choosing the best water filter brand. The top water filter companies talk about the best water filters in Singapore.
Philips - Philips water filters are made in China by AquaShield Health Technology, which is also responsible for designing, developing, and making them. Under the Philips brand, there are many different kinds of water filters, such as filters for faucets, pitchers, and bottles.
Wells - It's hard to find a good water purifier because there are so many things to think about, but Well's The One meets every requirement on our list. It is stylish and valuable because it is the only water purifier system that separates the filter equipment from the faucet. All of this was done to make the design small, modern, and look great on your kitchen counter.
Novita - If you want to use less water and save money, the Novita Faucet Water Purifier is here to help. It can save up to 33 percent of water because its outlet has smaller holes that are perforated. The water dispenser also has a two-step extreme filtration system that ensures the water is always free of chlorine and tastes excellent.
Sterra - When you have a lot on your plate around the house, keeping up with the water dispenser system can be challenging. This Sterra water purifier is easy to clean and maintain because it uses electrolytic sterilization. Also, you can choose from four different water temperatures to meet your needs immediately.
Osim - The Osim filter fits right over your faucet and gives you three clean water streams you can drink and cook. It even has a quick check window to see how your filter cartridge is doing and ensure it's still in great shape.
---
Water Filters Price Range in Singapore
The water filter price in Singapore ranges from $18 to $300, depending on the brand and the model itself. The water filter price is in a very affordable range that you must try and see for yourself!
---
Where to Buy Water Filters in Singapore?
When shopping for the best water filter Singapore, you should check out Shopee and Lazada, two of the most popular online stores in Singapore. They offer a wide range of water purifier brands for budget-conscious buyers and dependable customer reviews, authentic vendors, and products.
---
Conclusion
As environmental damage worsens, individuals seek better ways to survive. One of these demands is better to water quality. One of the most pressing issues at the moment is this. We have a list of the 14 Best Water Filters in Singapore to choose the best water filter for you and your family. This is because having a clean home is one of the best ways to live a healthy life.