As more and more of us use computers, it is clear that long periods of sitting have become a hassle and, quite literally, a pain in the buttocks. In this case, that problem could be helped by a nice chair. In recent years, white-collar workers and gamers have both started to prefer gaming chairs. Even though they are often expensive, gaming seats offer comfort, support, and durability. Also, these chairs are slowly beginning to use ergonomic principles without changing how they look or how well they are made.
In reality, gaming chairs are not just an overpriced trend. Some people think they are becoming increasingly important in the workplace. Not sure how to start? We are ready to help. Here are a few of the best gaming chairs in Singapore that we think you should consider after carefully reading gaming chair reviews.
---
16 Best Gaming Chairs in Singapore 2022 - Top Brands
---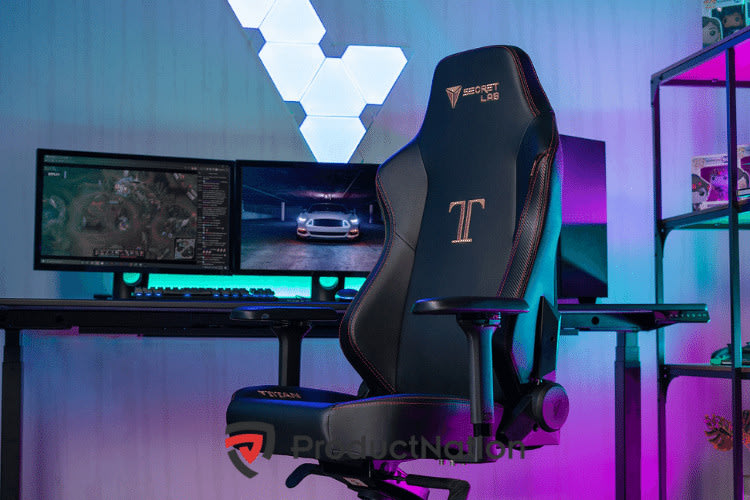 What is a Gaming Chair?
A type of chair called a "gaming chair" was made to make gamers feel comfortable. They are different from most office chairs because they have high backrests that support the shoulders and upper back. So that they are as comfortable and helpful as possible, they also have more ways to change the armrests, back, lumbar support, and headrest.
---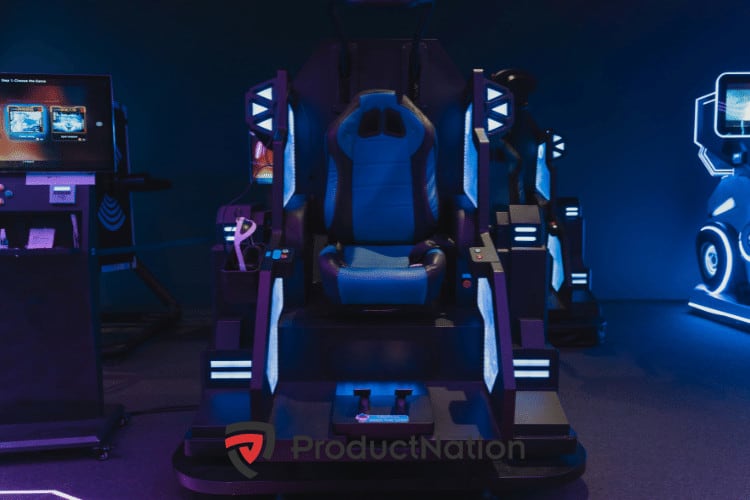 Why Do You Need a Gaming Chair? Benefits & Advantages 
Gaming chairs are a good investment for anyone who spends a lot of time in front of a computer screen. A gaming chair is made to fix lousy sitting habits and help you learn how to sit right. Here are some of the benefits:
Gaming chairs are made to hold people up and spread their weight out evenly.

Gaming seats are made of high-quality materials that last a very long time.

Almost every part of the chair, like the armrests, seat depth, tension control, and headrests, can be changed to suit your needs.

Just like keyboards, control pads, and screens, gaming chairs are made to fit into an ecosystem of gaming stations with more than one point of access.

Each chair is meant to look elegant and fashionable regardless of how you play games, unlike racing-style chairs with bright, powerful colors.

When the cost of your whole gaming setup is considered, the functionality and durability of gaming chairs are a great deal.
---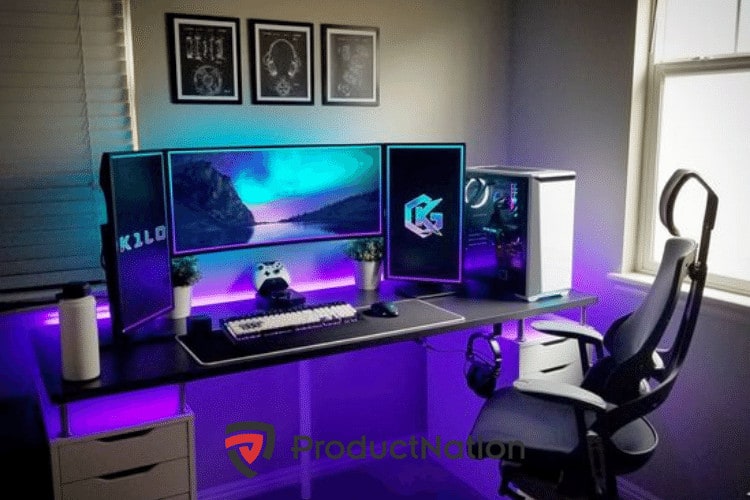 How Do Gaming Chairs Make a Difference?
Gaming chairs have an edge over regular chairs in many areas, particularly in user comfort and gaming performance. 
Comfort
They address the former through typically adjustable supports at specific areas of the body. Because you'll be typically seated for long hours, a padded base is crucial.
For example, a thick, padded seat secures comfort for the legs and buttocks whereas a contoured backrest with neck plus lumbar support protects the spine from improper alignments. 
Back support
Additionally, gaming chairs tend to feature a backrest recline function unlike most office chairs which have fixed backrests. With gaming chairs, users can set the backrest to their desired tilt tension as many times as they would like, keeping their back, abdominal and leg muscles active. Back strains will also be something of the past. 
Proper armrests placement
Other than that, gaming chair armrests are usually adjustable to grant personalised support to the arms, enabling comfortable hand placement. This also creates sufficient support to relieve some burden on the spine.
Proper hand placement is key to a smooth gaming performance too! With uninterrupted blood circulation that can arise from bad body posture, gamers will be able to fully focus on the game ahead. The ergonomics of your chair can influence your gaming performance greatly without you even realising it.
---
Buying Guide: How to choose a gaming chair
After seeing a gaming chair for sale, you visit this website to buy something. Now wait, don't decide quickly, or you might end up with a cheap gaming chair. In light of this, here are some things to consider before buying a gaming chair brand.
Ergonomics: Ergonomics is the study of how things are made to fit their users as well as possible, considering psychological and physical factors. An ergonomic gaming chair is made to make a player more productive and efficient.
Build Quality: If your gaming chair is made with better materials, it will last longer. Spending money on a chair that breaks or becomes uncomfortable after a few weeks is not wise. If you're looking for something at the lower end of the price range, don't expect the world—again, the build quality will be strongly related to the price—but instead, try to find something with a good build.
Upholstery: Most gaming seats will be made of PU leather. Since PU leather usually meets most people's needs, it's best to stick with it. When picking upholstery, you should also think about how well it breathes. If your furniture is more breathable, you will be more comfortable and sweat less.
Armrest: For PC gaming, you need armrests. You will need ergonomic wrist support to properly support your lower arms and wrists, react quickly, and improve your ability to play.
Weight and Height: Weight limit and recommended height are essential when buying your first gaming chair, but people often forget about them. Since they could be able to support different amounts of weight, make sure the gaming chair you choose fits your height and body type.
Dimensions: Another thing that buyers often overlook is how big or small the chair is. Please ensure the measurements are accurate for your physique and the available space by checking them once more.
---
Best Gaming Chair Brands in Singapore
You can take your time and choose the best gaming chair because there are so many to choose from. The best gaming chairs in Singapore are made by the brands listed below.
UMD - UMD is known for making top-quality products with top-quality parts. People know how comfortable and valuable their office chair is.
Ergotune - Ergotune is an excellent option if you don't have extra money. Even though it's not very expensive, their chair does a great job. It's a great deal for the gaming chair price you pay.
Herman - Herman chairs are a great choice because they are made well, comfortable, and easy to take care of once you buy them.
Apol - Since comfort is personal, APOL Singapore is sure that no one should have to pay more just because their needs are different. They have the Sphinx, the Kraken, and the Behemoth gaming seats. All of them are the same price, but they are made with other specs to fit people of different sizes.
AKRacing - At AKRacing, the client's comfort has always come first. This company makes gaming chairs with all the features required to go through a long day.
Secretlab - Secret lab chairs can be used to work and play video games. Some chairs are comfortable and supportive and come in many colors and patterns. It is the best Secretlab alternative if you want a chair that won't break the bank but will last for years.
---
Gaming Chairs Price Range in Singapore
It is not always the case that a high price tag indicates a product's quality. You can purchase the cheapest gaming chair brand available in Singapore for $25 to $100. You won't believe how cheap gaming chair Singapore is and see the difference for yourself!
---
Where to Buy Gaming Chairs in Singapore?
Shopee and Lazada, two of the most popular online stores, are excellent places to look for the best gaming chair Singapore. They offer a wide range of gaming chair price for price-conscious customers and the best gaming chair reviews, genuine vendors, and products.
---
Conclusion
With the right chair, your posture could get a lot better. Using gaming chairs is suitable for people's health and well-being in general, which is suitable for everyone. These chairs have been shown to improve both posture and available energy levels. Place the support cushions in your gaming chair to match the curve of your neck and spine. I hope that this site was helpful to you in your search for the 16 best gaming chairs in Singapore 2022.
Related Articles