People carry their laptop around for all sorts of reasons. Some have to bring it to the office for work while others bring it to school for note-taking or presentations. And there are a few individuals who just couldn't live without it – even while on vacation.
But no matter what reason, you need a bag to transport your laptop from one place to another safely. If you're currently having trouble choosing what suits you best, this review will help you out.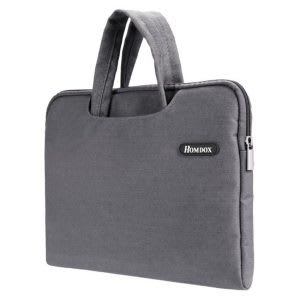 First on our list is the most basic laptop bag you can find, the Homdox Sleeve Bag. It has only one purpose, to secure your computer and that alone. It's made out of denim and can be carried by hand through a double handle. And it looks super minimalistic – in a positive way, of course.
Aside from being incredibly crude, it's also cheap but sturdy. We recommend this to students or workers who only need to provide a safe place for their laptop once in a while. Or it could also be for anyone who needs to bring a netbook with them and nothing else. You can choose from a 13-inch or a 15-inch bag.
---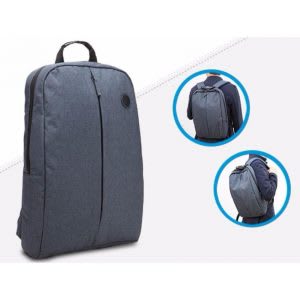 If you're the type who often brings a portable computer with you wherever you go with a few documents, the HP K0B39AA is for you. For starters, it's a backpack, so it's more comfortable to wear. But just like the first product, it's designed mainly for a laptop but with some extra room for a book or two.
It has only two compartments, the first one is for a 15-inch notebook with room for its cable, charger brick, mouse, and papers. And the second compartment is at the front where you can put a tablet, an earplug, or other small things you need access immediately.
What we like most about this bag is its simplicity. It's an ideal bag for office men who always bring their gear to work. Plus, since you can only carry your essential working stuff, you'll have a lighter and more comfortable bag.
---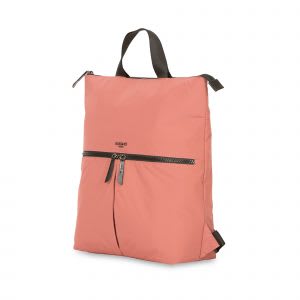 The next bag is a real must-have for women, the Knomo Reykjavik. It's got the toughness, the room, and the style that suits almost every kind of situation. You can secure a 15-inch laptop in it and put other gadgets, too, without making it look bulky.
Aside from looking chic, fab, and professional, you'll also enjoy its padding that ensures all of your devices are safe. Additionally, you can even use it as a backpack if carrying it on one shoulder becomes too much for you.
The only thing that might turn you off about this tote laptop bag is its price. Compared to the previous two, this one is quite pricey. But if you want a bag that blends with any style while being able to store your valuable electronics safely, it's worth buying.
---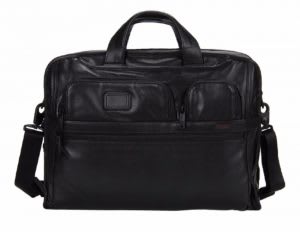 Here's a quick, straightforward intro: it's ridiculously expensive. This bag is the Tumi Alpha 2 Compact Large Screen Laptop Briefcase – a mouthful that matches its price. But if you have the money, and you want something to live up to your wealth, this bag is for you.
The Alpha 2 is made out of premium leather that's incredibly durable. This bag will survive long enough even after you've purchased your third laptop. Plus, it's the only one on this list that can securely store a 17-inch laptop. However, there's not much room aside from that.
If you're into one-time purchases, the Alpha 2 won't disappoint. It's classic, and it's a bag that will catch attention. But still think about it though, SGD 800.00 is a lot of money.
---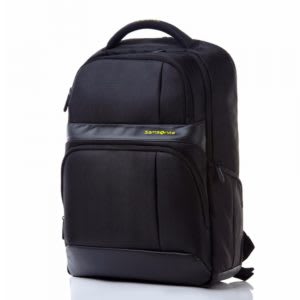 Next on our list is another backpack but with more space and compartments, the Samsonite Ikonn III. It's the ideal bag for gamers who want to bring in a lot of gear, including their headset, gaming mouse, and portable gaming keyboard.
This bag has a capacity of 39 litres, so you can also use this as a travel bag if you like. We love the Samsonite Ikonn III due to its available compartments. It has four in total. The primary one caters your laptop and other bulky stuff like the headset and other accessories. While the other three can take care of the wires and personal things you like to bring along.
Aside from its generous space and versatility, it also has a very ergonomic strap. So you're not going to have any back problem while wearing it even if the bag is fully loaded. The only thing that you might dislike about it is its interior colour, which is yellow – bright colours tend to get dirty faster.
---
Last on our list is a trolley bag for laptop users who love traveling, the CAT Derrick. Although it's not as spacious as the Samsonite Ikonn III with only a 16-liter capacity, it has more astounding features.
First of all, it's abrasion/cut resistant – undeniably durable. Its sturdiness will give thieves a hard time getting the contents especially if it's locked. Second, it is waterproof, so you're always ready for rain even when you least expect it. And third, you can also choose to wear it as a backpack for better mobility in crowded places.
You can either carry it or pull it, depending on where you are, this bag has its solutions. If you love traveling and want a reliable bag for your stuff, this one is for you. Not to mention it has incredible wheels for excellent floor traction.
---
Disclaimer: The pricing shown is just a good indication of how much these products are worth. The prices could change based on the e-commerce promotions that are going on. If some of the products are not available, do email us at [email protected] Thank you!