Most gamers consider the mouse as your arms, and it's vital to have an exceptional gear on that. However, the same holds true for keyboards. They are your legs in most games and house character skills to win matches. That's why it's crucial to have a reliable set of keys that won't malfunction midgame.
On this article, we've gathered the best gaming keyboards we could find in the online market. Plus, we've added notes on which ones will fit well with certain playstyle and game genre.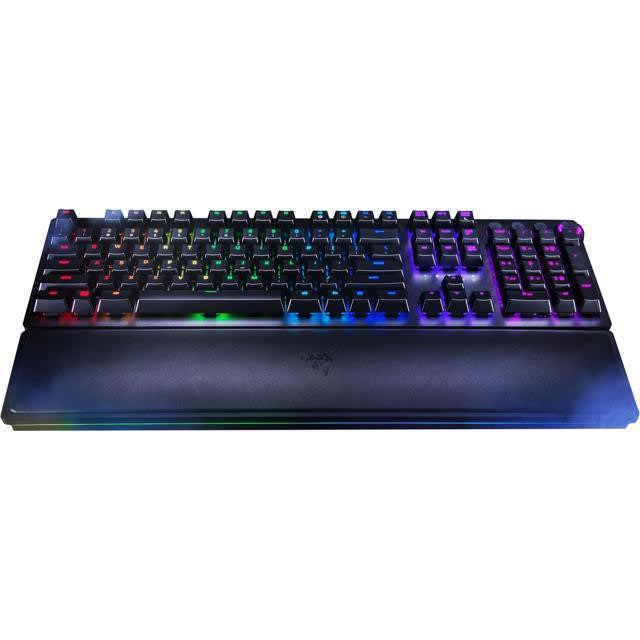 Razer Huntsman Elite
₱ 12499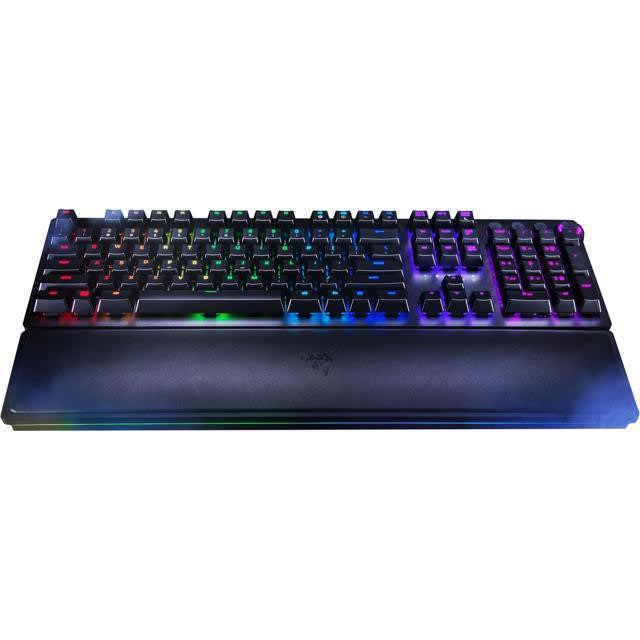 The Razer Huntsman Elite is one expensive piece of equipment but provides an extraordinary experience.
For starters, it one of Razer's flagship keyboards that use Opto-Mechanical switches, which is a hybrid of mechanical switches but uses laser/light technology to transfer keystroke signals. In a nutshell, it responds faster than the traditional mechanical switch.
And since Opto-Mechanical switches have fewer moving parts, it's rated to last twice or even thrice longer than traditional ones. Furthermore, when it comes to aesthetics, it has unique lighting that engulfs its sides. If you want top-notch performance and a ton of features, this keyboard won't disappoint.
---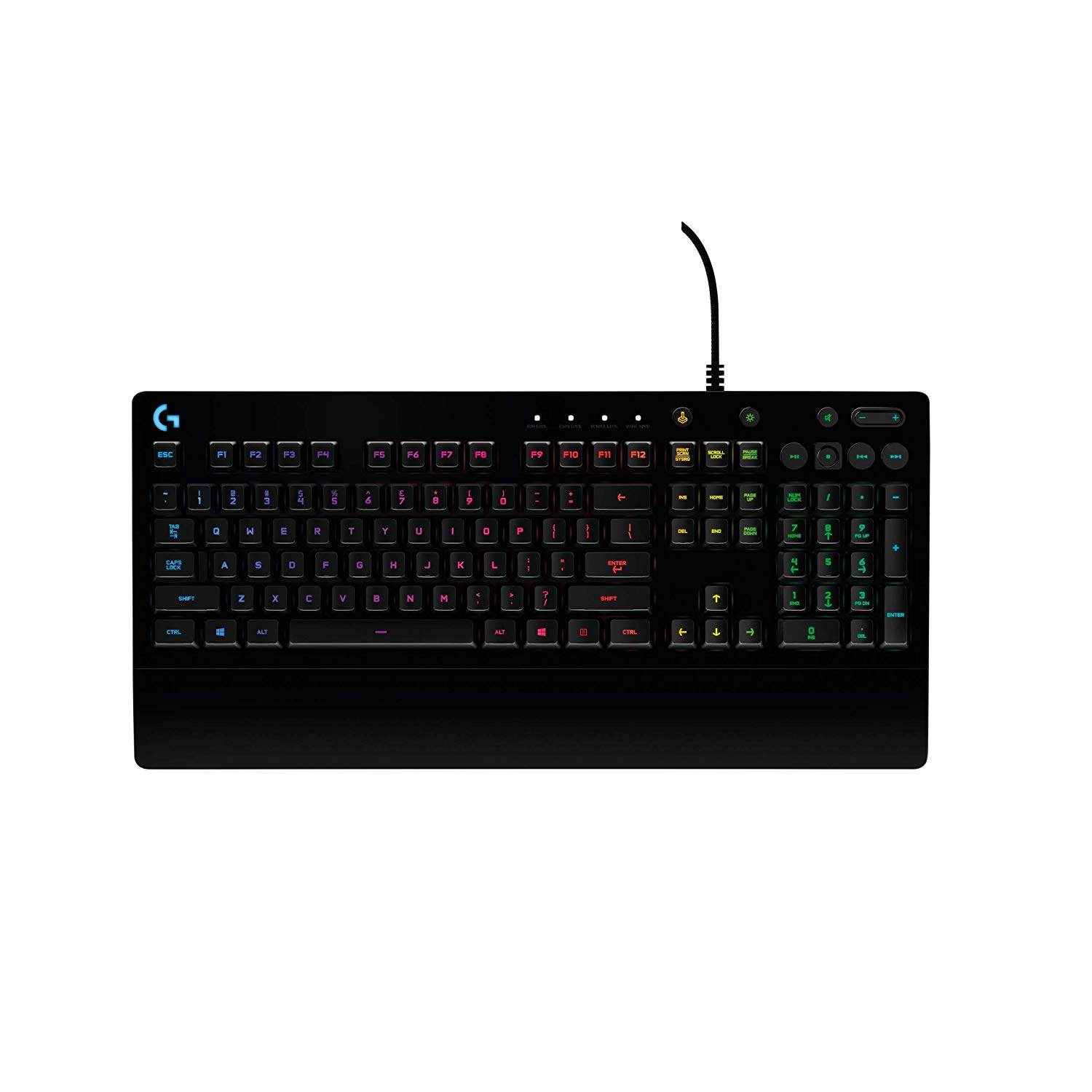 Logitech G213 Prodigy
₱ 2699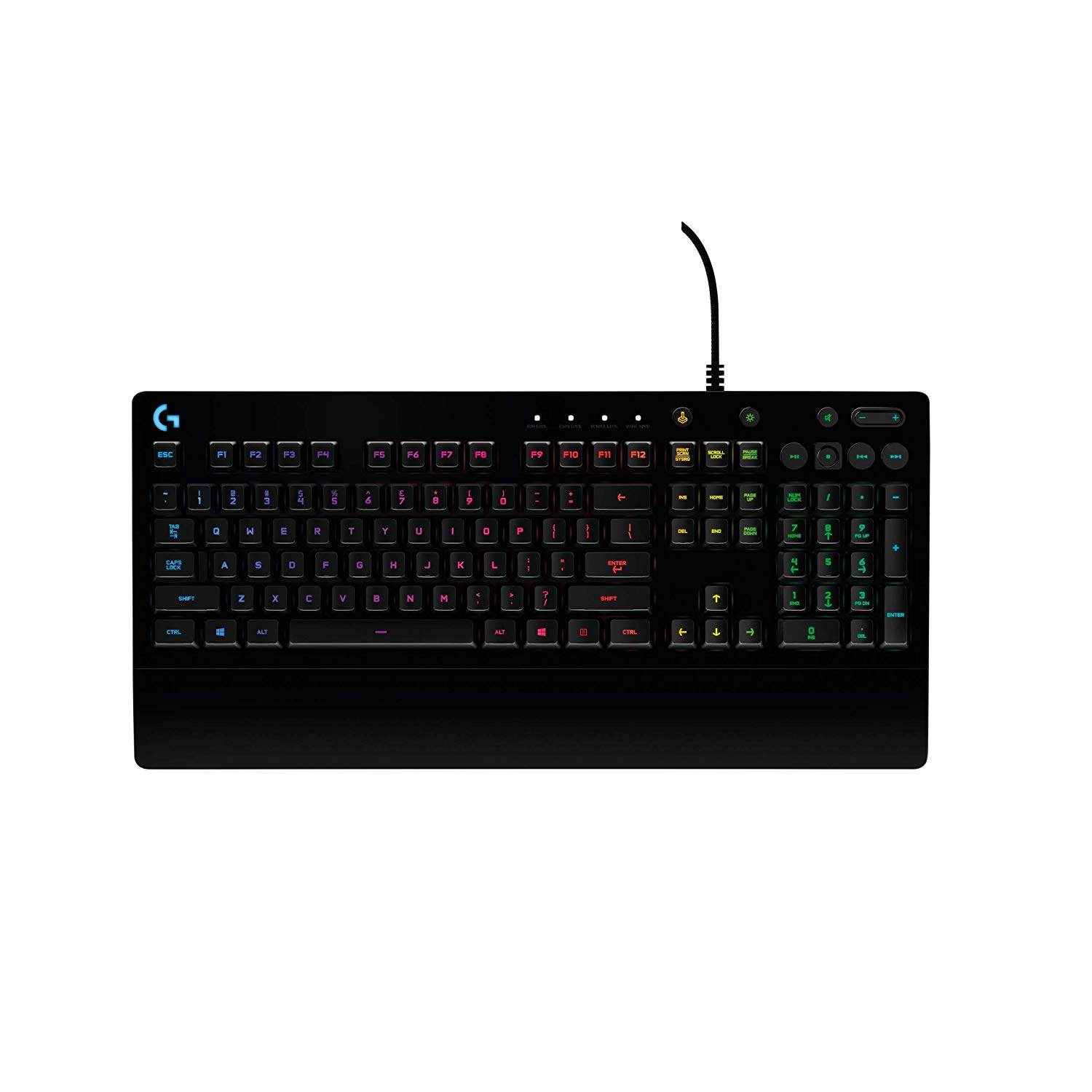 Just because you have a laptop for playing video games doesn't mean you shouldn't get a gaming keyboard. The Logitech G213 Prodigy is perfect for laptop users wanting some action due to its complete gaming features without getting bulky.
This keyboard has Mech-Dome keys that deliver the same tactile feel as mechanical keyboards but without the weight. Thus, you can easily bring it with you together with your laptop.
It also has a fully customizable RGB lightning for that added aesthetics, and it has a palm rest for additional comfort. To make things even better, it has a dedicated media control.
---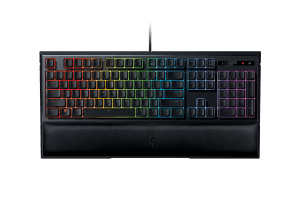 Razer Ornata Chroma Mecha-Membrane Gaming Keyboard
₱ 4790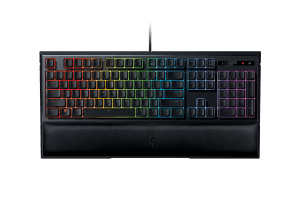 Gaming keyboards aren't just about playing video games. You can also use them for productivity such as programming and writing, and the best one for that is the Razer Ornata Chroma. This piece has a dedicated wrist rest that uses premium cushioning materials.
It uses a hybrid of mechanical and membrane keys to provide you with that responsive and tactile keystroke along with RBG lighting for that extra flare. And with its mid-height keycaps, you can type a lot faster, too. Even after hours and hours of usage, your hands won't feel the stress they normally do when using regular keyboards.
---
HyperX Alloy FPS Pro
₱ 4499
When it comes to FPS, the mouse maybe your crosshair and the main tool taking your enemies down, but the keyboard is your pair of legs for mobility and survivability. For this kind of genre, we can't recommend any other keyboard but the HyperX Alloy FPS Pro.
This set of keys uses CHERRY MX Red for a gentler but more precise feel when it comes to character movement. It still has that tactile click on each key, but it's silent. Plus, the red backlight adds that serious feel in the air.
---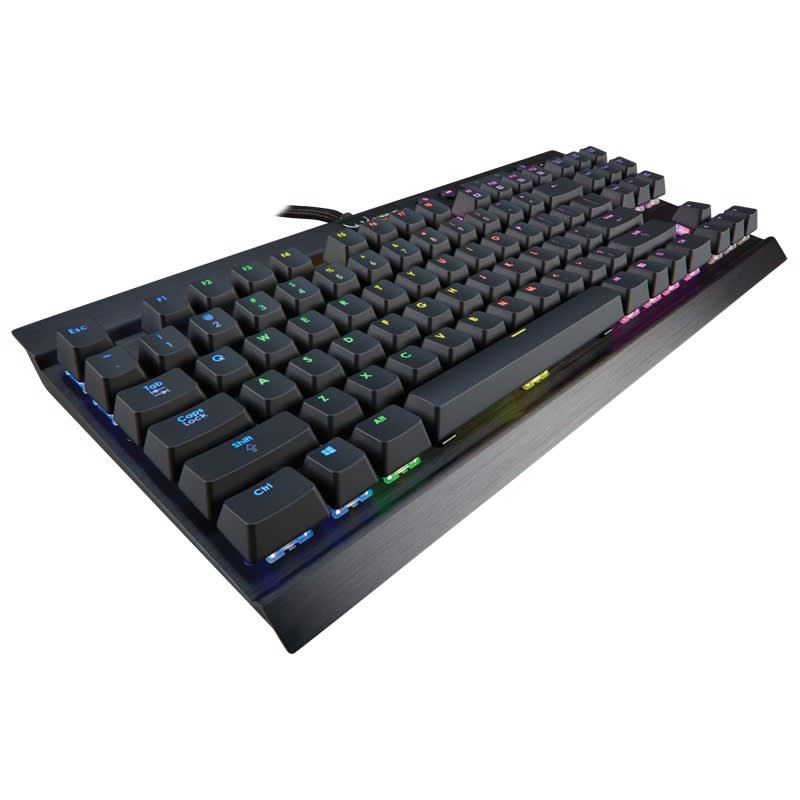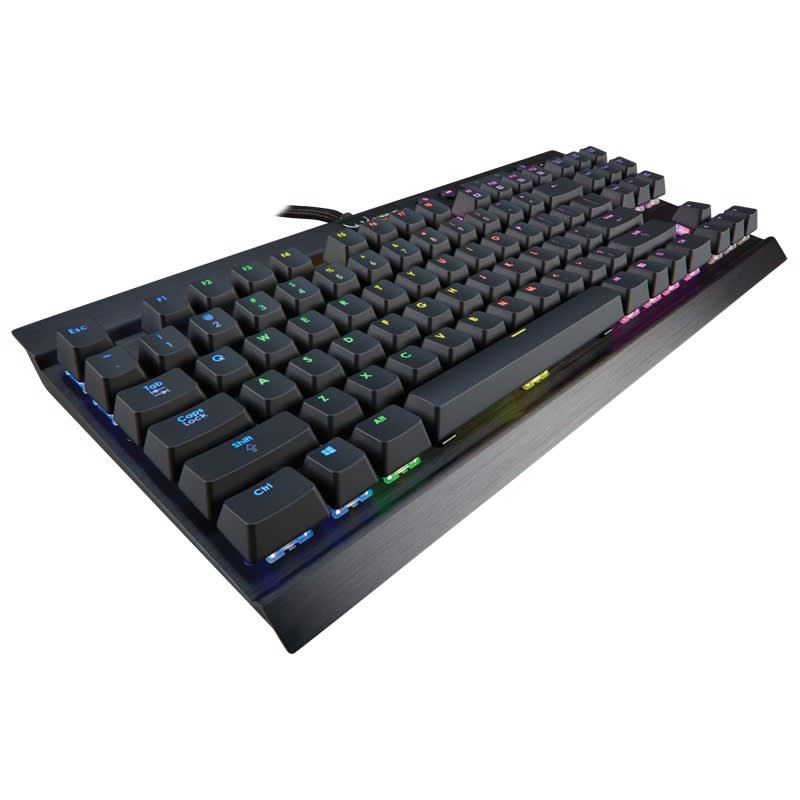 If you love playing Fortnite, then this compact Corsair K65 Lux gaming keyboard is something you'll need to get. With its 100% anti-ghosting rating, you're sure to navigate through the game while using skills and whatnot without any unwanted commands.
Other than above, it uses CHERRY MX Red that further synergizes with FPS games. It's also compact and delivers almost no sign of latency whatsoever - housed in high-quality plastic with RGB backlight.
---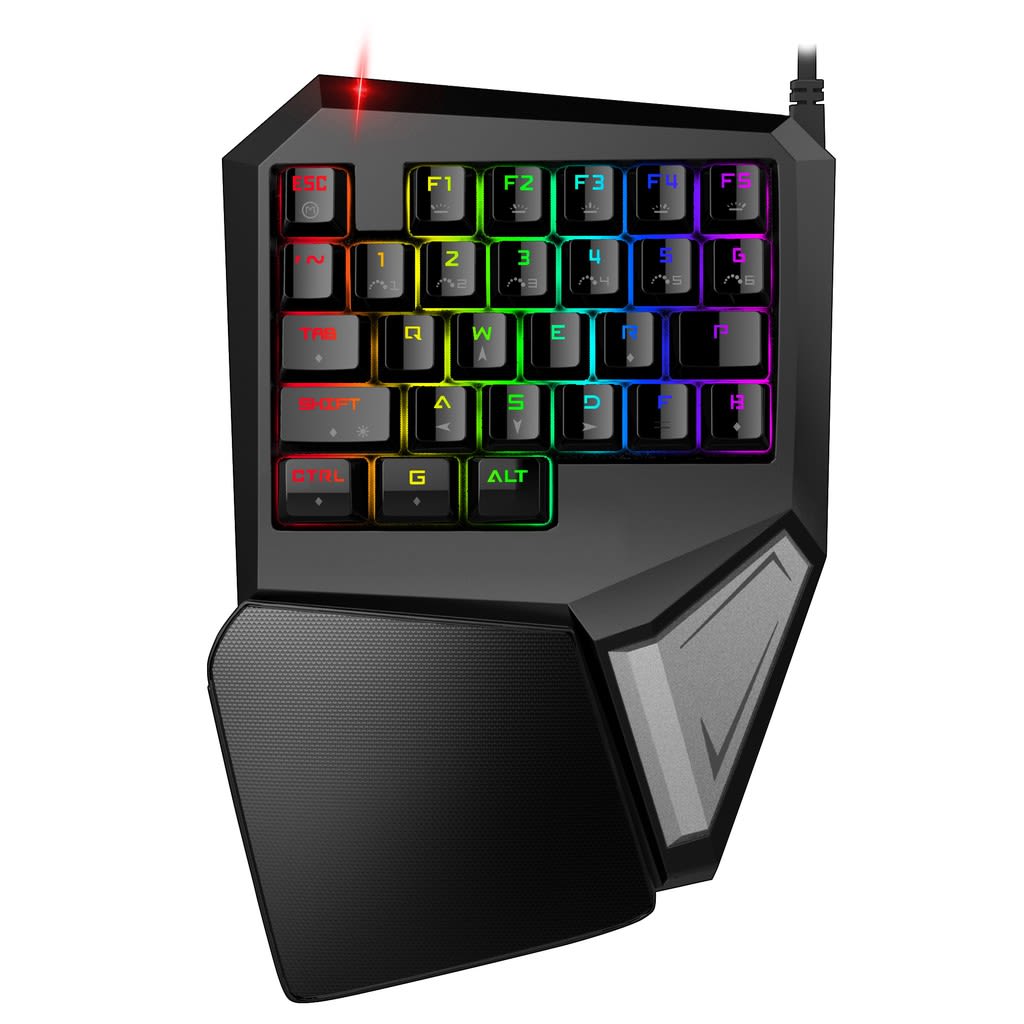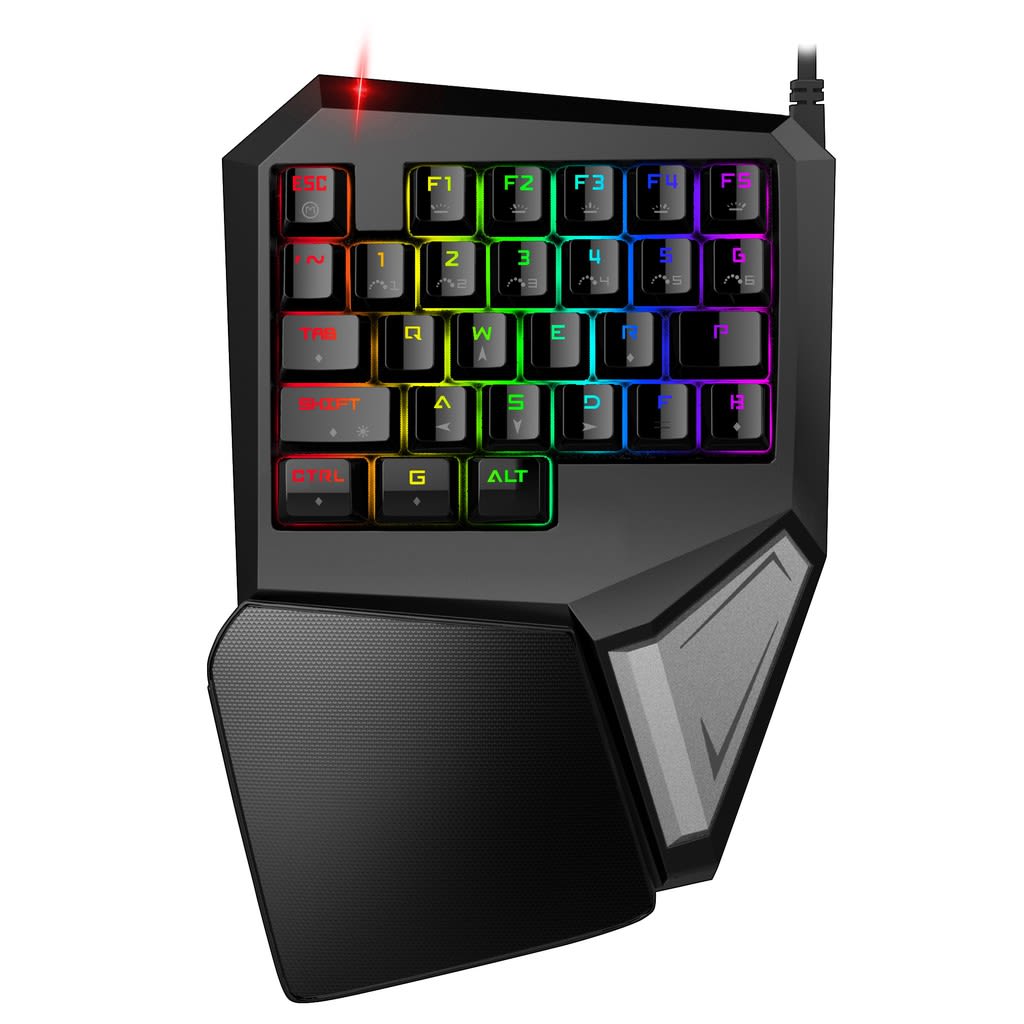 Are full-size or TKL keyboards just too much for you? Then play and rock on with a one-hand gaming keyboard like the Delux T9 Plus. It's ideal for FPS games or titles that only use the keyboard for movement and a few skills and commands.
This keyboard uses Outemu blue switches with a lifespan of 50 million cycles. With this type of switch, you'll enjoy a very crusty/tactile feel on each press. Plus, it has programmable keys so you can still use them for more sophisticated skill/item-dependent games.
---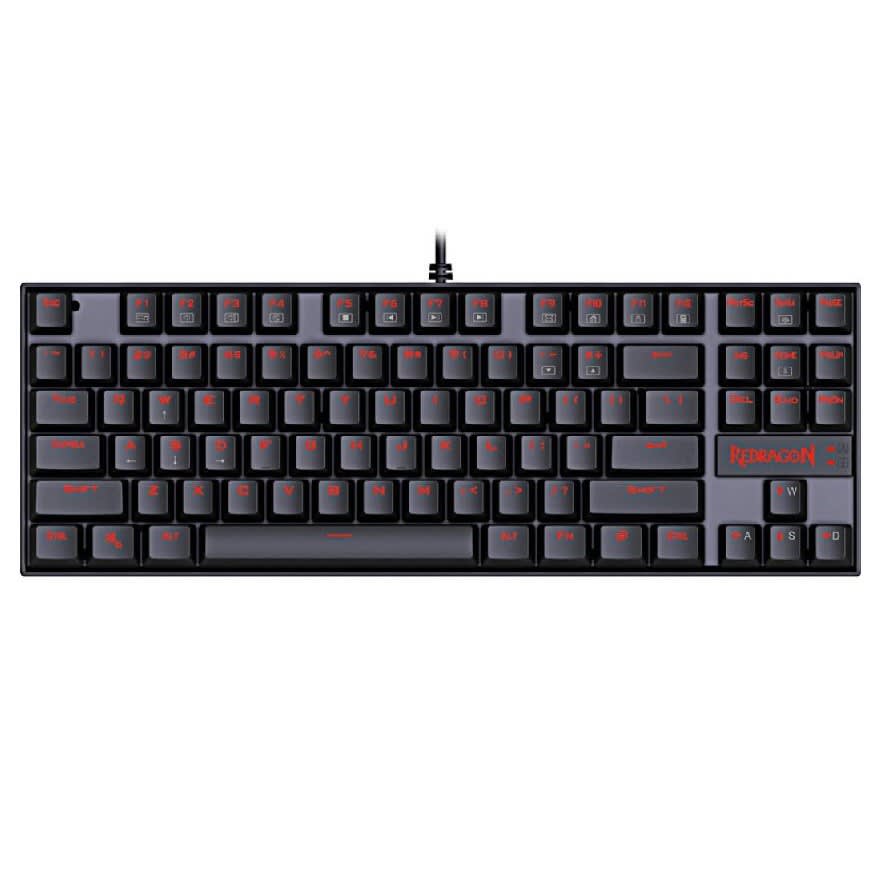 Redragon Kumara K552
₱ 1499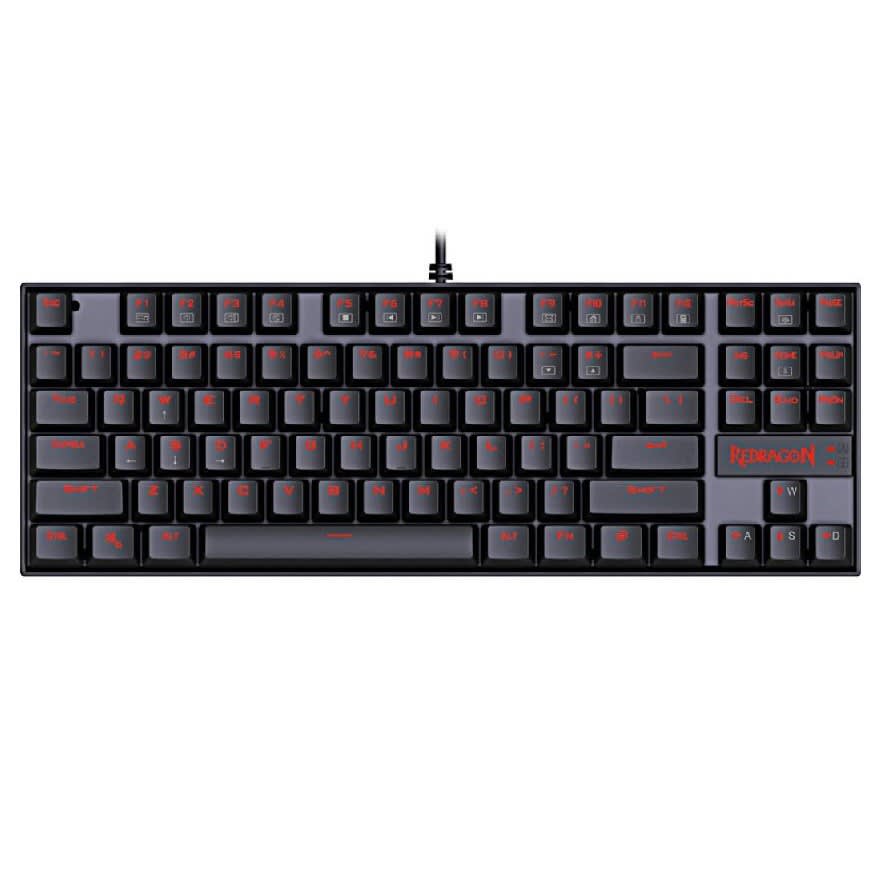 Having a Mac computer leaves you with more specific and limited accessories, and that even includes a number of keyboards. But don't worry; one product that will have no compatibility issues is the Redragon Kumara K552.
It has its own mechanical switches from Redragon and feels premium. Aside from that, it's ideal to personally bring with you to internet cafes as it's compact due to its TKL nature.
---
Gigaware Midio RX-8
₱ 429
If money is currently the issue, then we have a big surprise for you. The Gigaware Midio RX-8 is less than ₱500.00 yet delivers a superb experience. Although it doesn't have authentic mechanical switches, it still feels like it, comparable to CHERRY MX green ones.
For its price, the keyboard offers a white body with high keycaps and un-customizable RGB lighting. The light emits from the inside, which gives it a unique look that's different from backlighting. And even though it's cheap, it still has a relatively long life of 20 million key presses.
---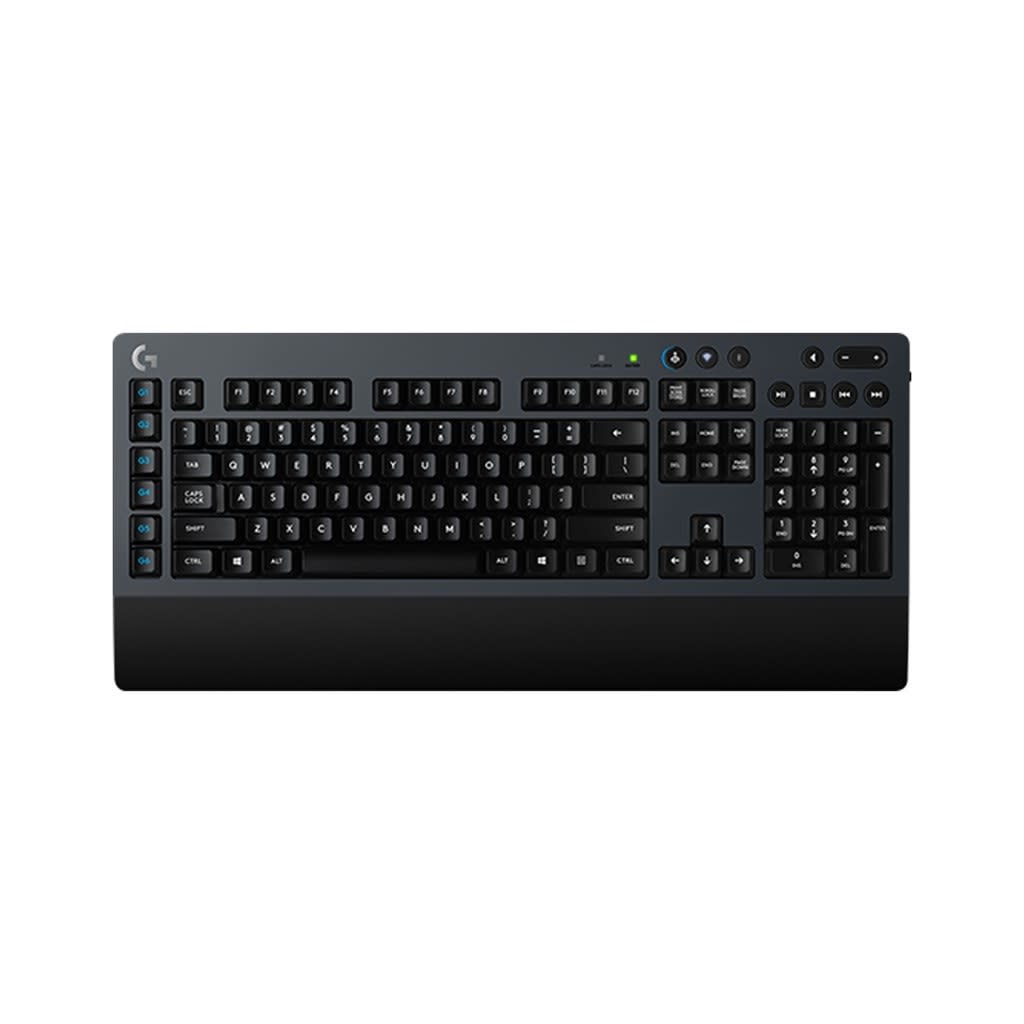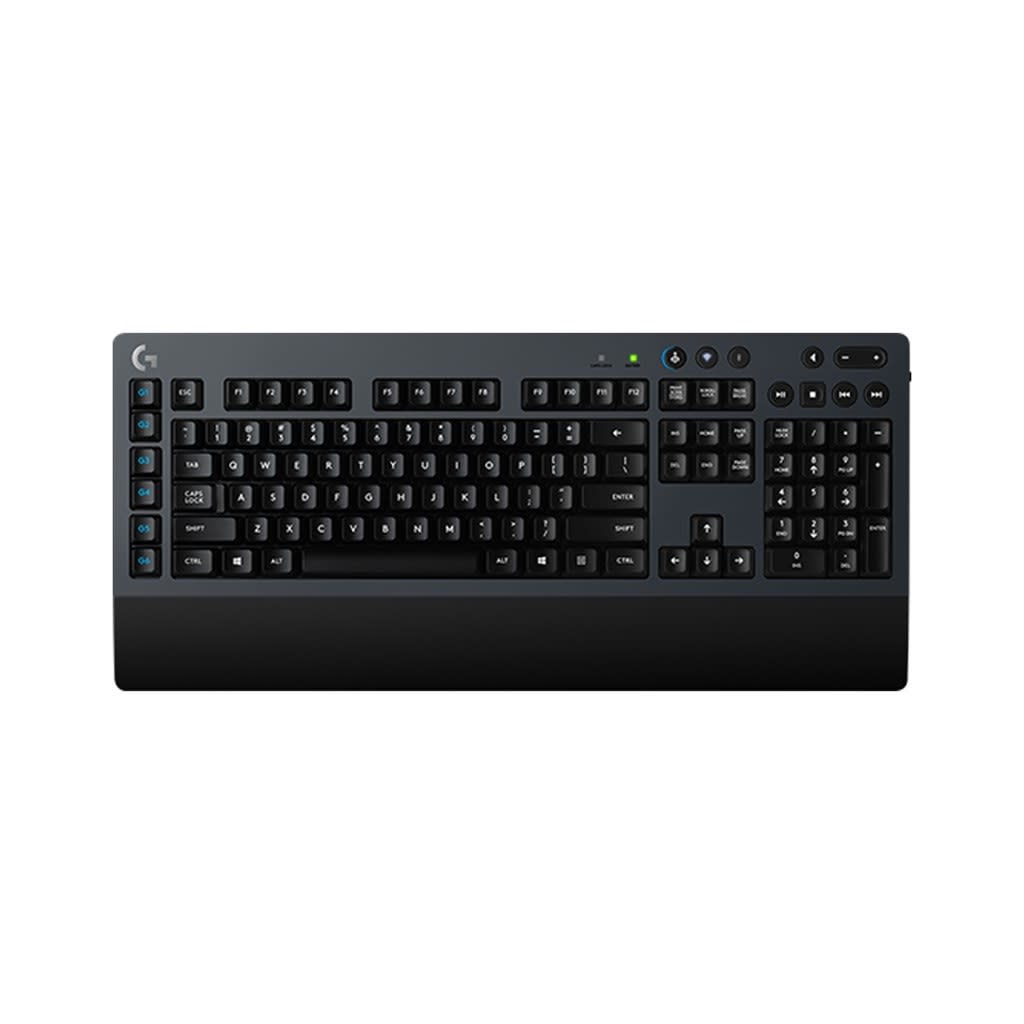 Not everyone likes the mechanical sounds of a keyboard. If you want a more subtle and quiet press, nothing will beat the Logitech G613. For a gaming keyboard, it packs all the essentials such as having programmable G-Keys and a dedicated media control area.
The G613 is also wireless, allowing you to play games without the annoying wire sticking around. A pair of AA batteries will last you an impressive 18 months. Furthermore, this keyboard has a lifespan of about 70 million presses.
---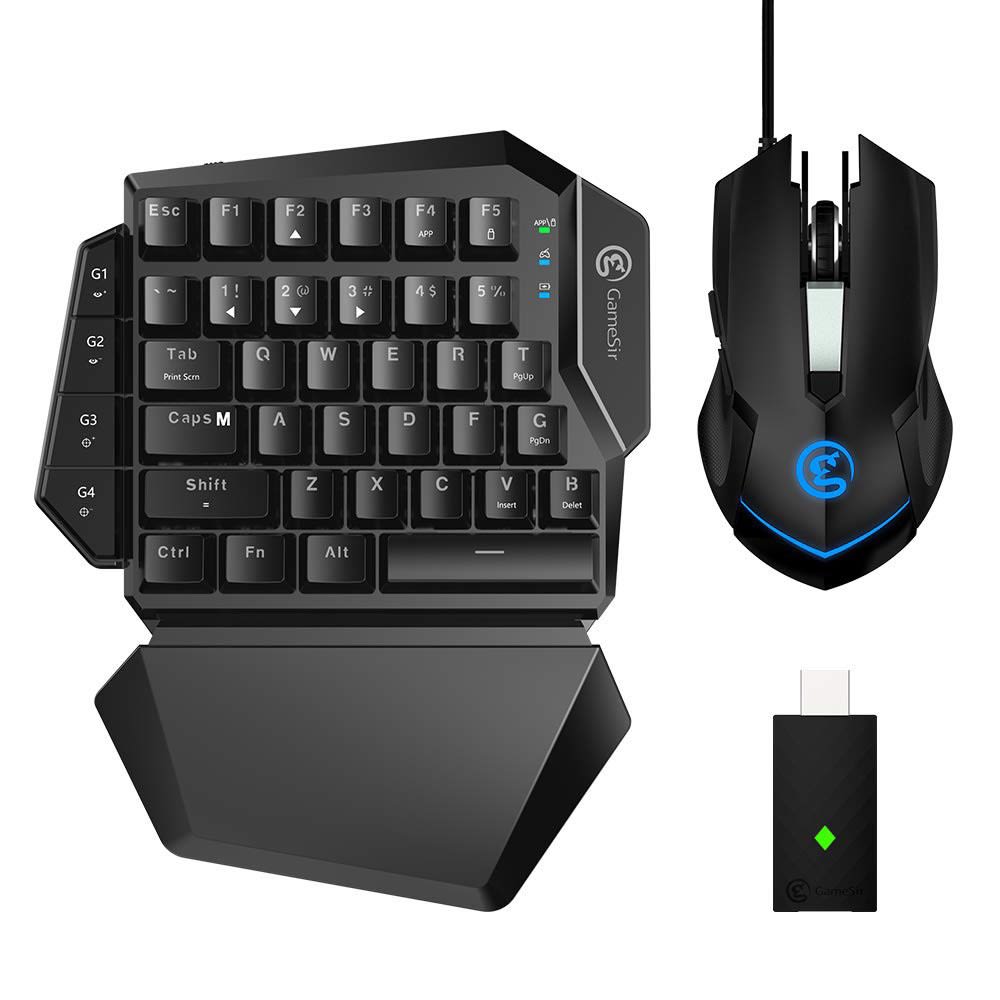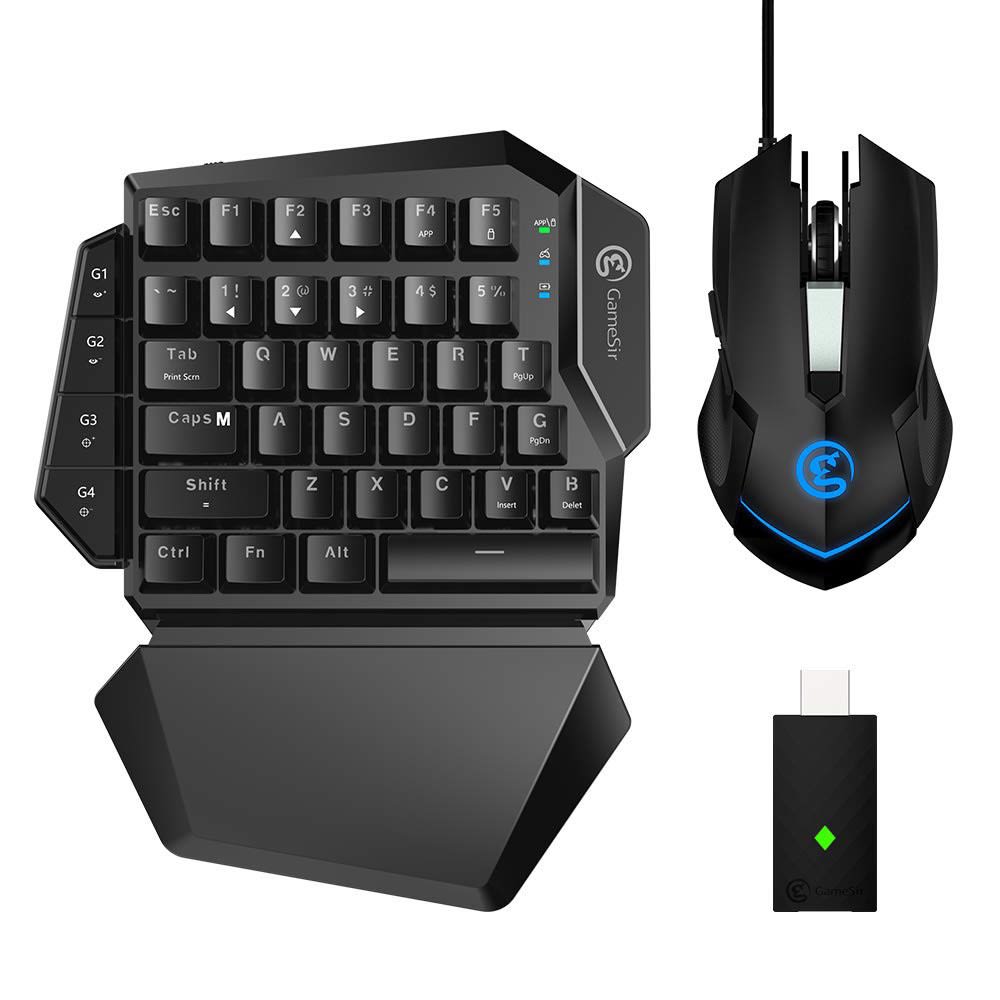 For those who love consoles, give the GameSir VX a run for your money. This one-hand keyboard paired with a gaming mouse works on Xbox One, PlayStation 4, PlayStation 3, Switch and PC.
It's lightweight and wireless. You can enjoy playing console games right on your couch without a problem - even if it's ten meters away from the system. And since you get two gaming tools in one go, it's really worth the money.
---
Disclaimer: The pricing shown is just a good indication of how much these products are worth. The prices could change based on the e-commerce promotions that are going on. If some of the products are not available, do email us at [email protected] Thank you!