One of the biggest disadvantages of using a DSLR when shooting hands-free is the higher chances of getting camera shakes often. While you can practice holding your DSLR to reduce unnecessary shakes, nothing beats a proper stabilizer.
It works by mounting your DSLR onto it and with some adjustments, you are basically good to go. However, not every stabilizer is created equal. Which is why we're recommending this list of the best DSLR stabilizers for your respective needs to achieve those smooth footages.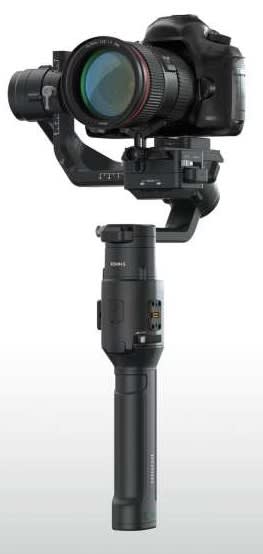 DJI Ronin-S Essentials Kit
₱ 26500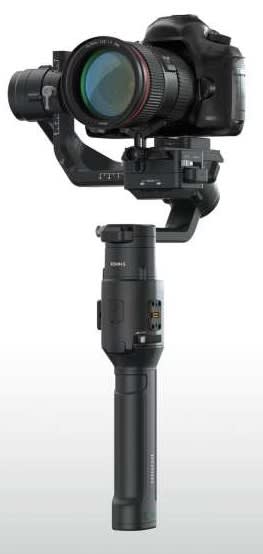 Buttery-smooth tracking shots and video pans are all made possible, thanks to the 3-axis gimbal DJI Ronin-S stabilizer. Videographers or even independent filmmakers can look forward to some of its handy features. That includes a dedicated focus wheel as well as a collapsible tripod and automated creative modes for different shooting modes.
While the DJI Ronin-S might be a little heavy, particularly when the DSLR and lens are mounted together, the overall build quality is undeniably solid. Its battery life is also just as amazing, which should last you up to 12 hours.
---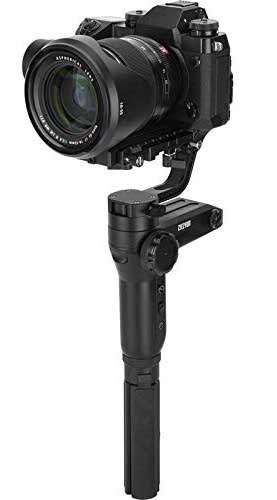 Zhiyun Weebill Lab 3-Axis Handheld Gimbal Stabilizer
₱ 34495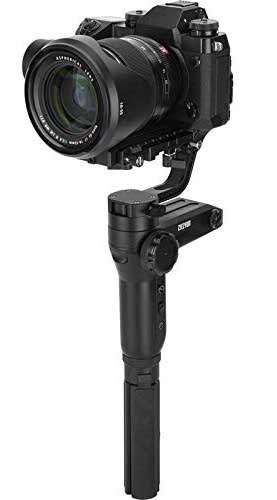 Whether you are a travel videographer or merely a hobbyist, this Zhiyun Weebill Lab is suitable for whenever you need to shoot smooth-looking footage. It is reasonably lightweight for those who are constantly on the move and has a long-lasting battery life of up to 10 hours.
Other highlights to look out for includes a leather-like solid grip on both the handle and tripod whereas the 3-axis gimbal ensures your DSLR video footage is shake-free. The inclusion of its double quick release plates help to attach a DSLR a lot easier and faster with minimum fuss.
---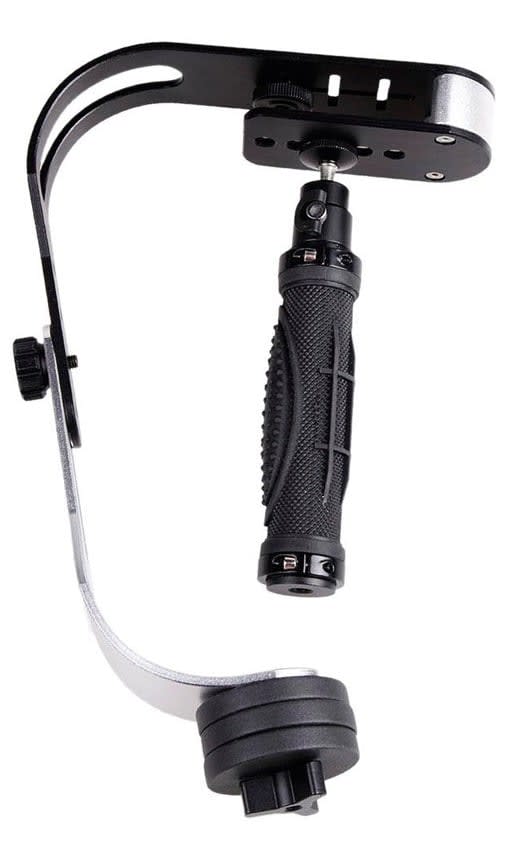 Debo Handheld Video Stabilizer
₱ 1000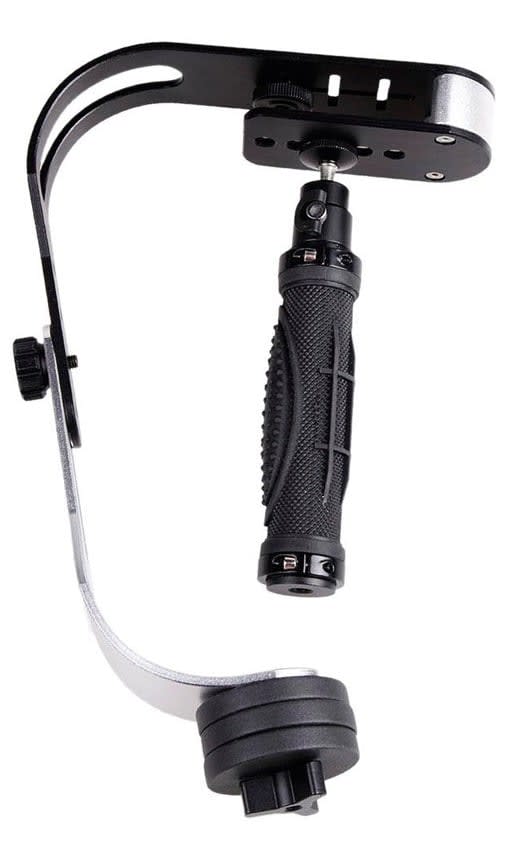 A DSLR stabilizer can be a costly investment for some people but thanks to this Debo Handheld Video Stabilizer, you can now own one without breaking your bank. For such a low price range, you are getting a well-constructed aluminium body that's rubber padded for more sturdy yet comfortable grips.
This stabiliser is also a strong one, being able to support DSLRs as well as digital cameras and camcorders of up to 0.95 kg. Its inclusion of a gimbal allows for better stability as well as reducing video shakes regardless of panning or tracking shots.
---
Zhiyun Crane 2 3-Axis Handheld Gimbal
₱ 39995
There is plenty of great things to talk about this versatile Zhiyun Crane 2. First, it can support either DSLRs or camcorders with a max weight of up to 3.2 kg. It is also easy to use, particularly since it uses a quick-release plate that makes mounting your DSLR a breeze.
But the Zhiyun Crane's main highlight is its three-level follow focus control. Here, you can adjust different speed sensitivities including PF (Panning Follow), L (Locked) and F (Full Follow). That means you can focus without the need to physically handle the DSLR or even the lens. This function is especially useful if you own Canon 5D Mark II-IV series.
---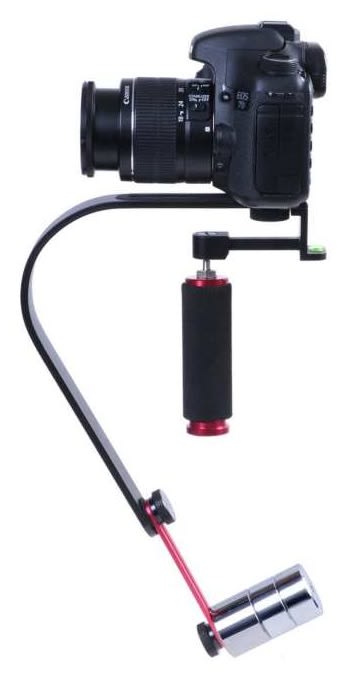 SevenOak SK-W02 Video Handheld Steadycam Stabilizer
₱ 2770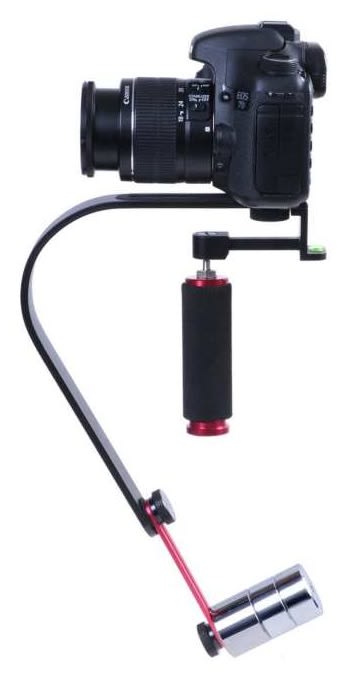 This SevenOak SK-W02 is compatible with DSLRs, GoPros, smartphones and even camcorders, which can support weights of up to 1.3 kg. The foam-padded handle is comfortable enough to be held for an extended period of time without needing to worry about accidental slippage.
Made from aluminium material, it feels lightweight in your hand upon handling the stabilizer. Counterweights are also included to ensure your camera is well-balanced as well as help to minimise shaky footage whenever you are on the move.
---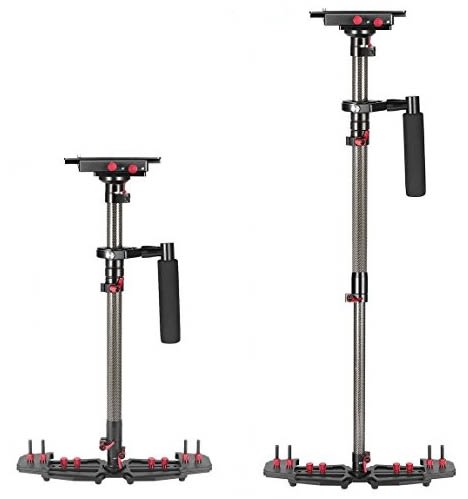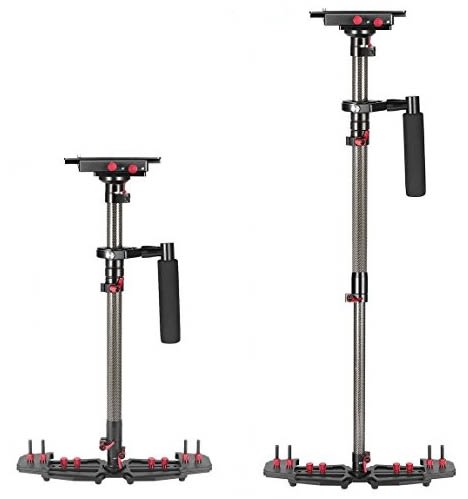 Looking to up your DSLR game? You can start by investing in a stabilizer like this Sutefoto HD2000. Made from the combination of carbon fiber and aluminium-magnesium alloy, this stabilizer is sturdy enough to last you for a few years.
It comes equipped with a quick release date for easier camera mount whereas the bundled counterweights adds more balance and stability to your stabilizer. Finally, the rubberised grip makes handling all the more secure and safer whenever you are shooting videos.
---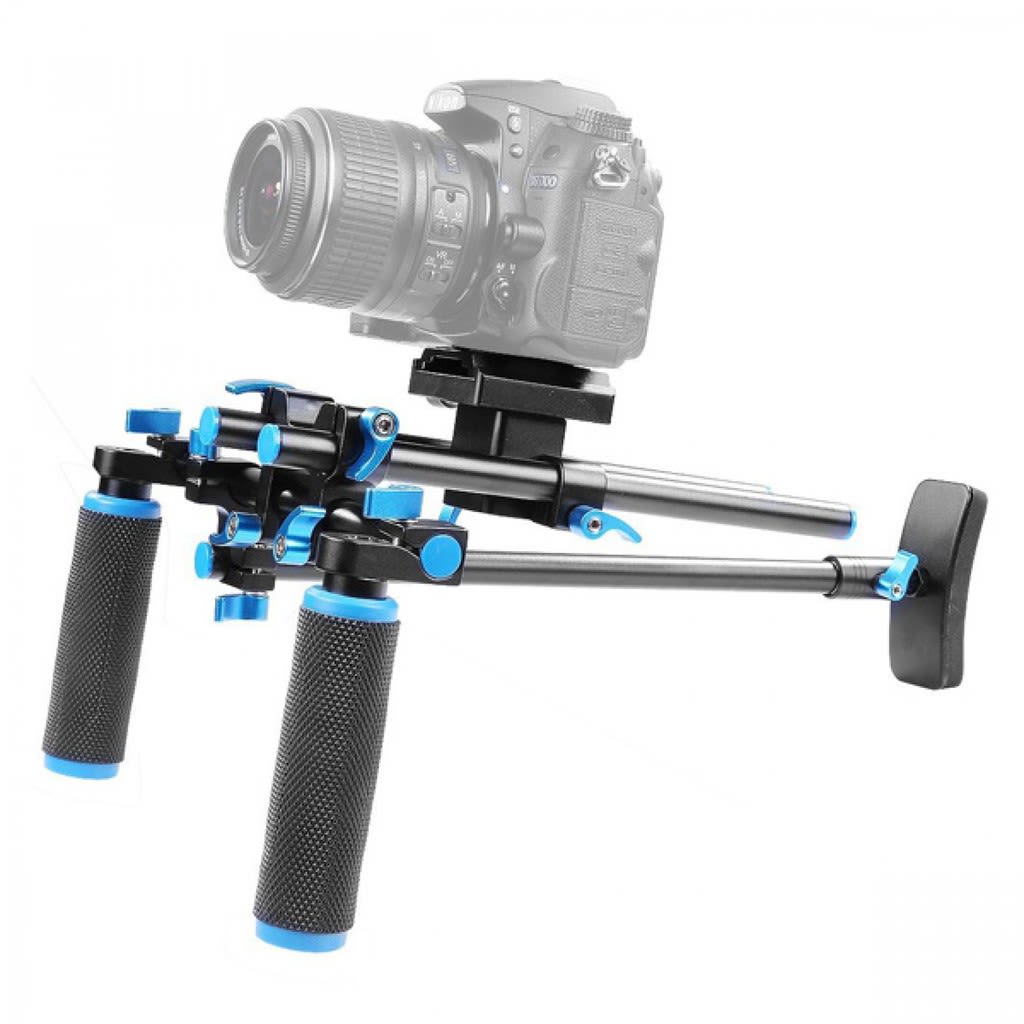 Dual Grip Shoulder Camera Stabilizer - Black
₱ 3599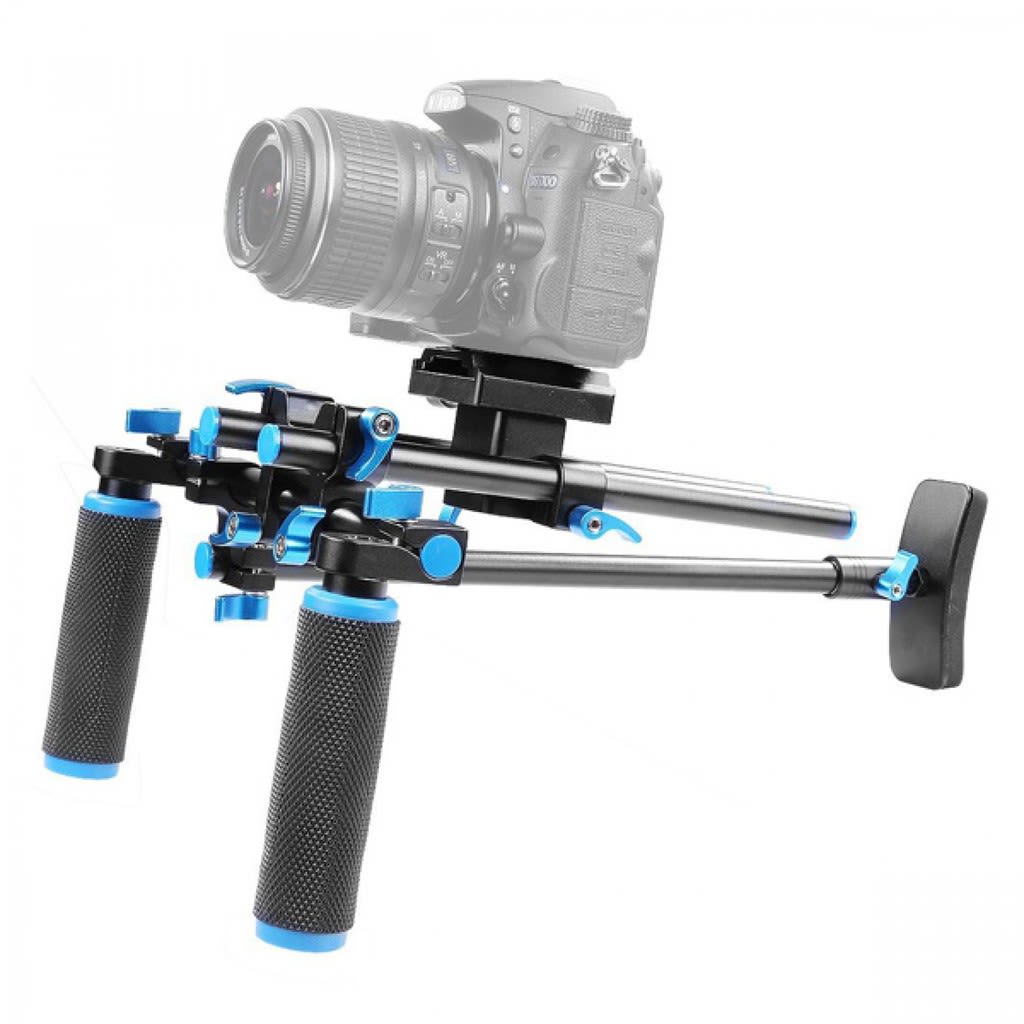 If you are prone to long hours of shooting, a shoulder stabilizer might be a good idea to ease handheld burdens. Take this Dual Grip Shoulder Camera Stabilizer for instance. It comes equipped with two rubberised grips for easy handling. Not to mention the dual handles mean you have more stability, ensuring your video footage is both smooth and shake-free.
---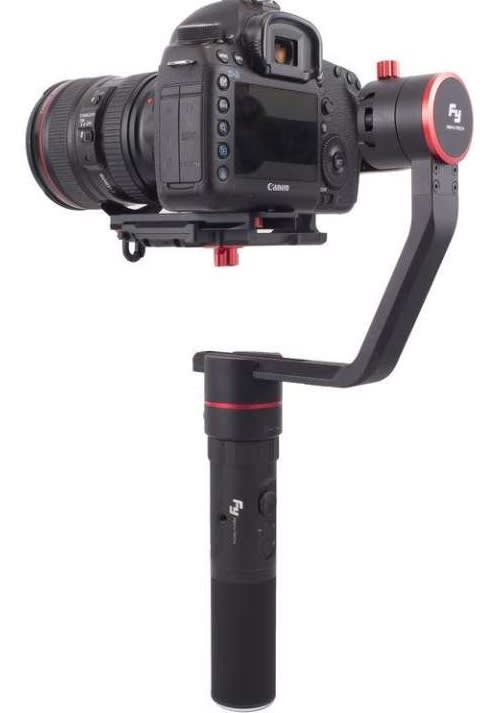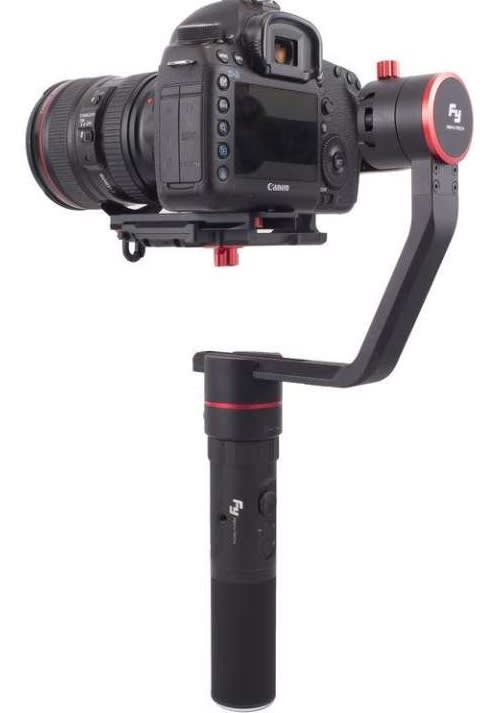 While most gimbals rely on mechanical counterweights to provide both balance and stability, Feiyu A2000 utilises three brushless electric motors for their DSLR stabilizer. It basically works by stabilizing your panning and tilting (both horizontal & vertical) motions. Best of all, each axis has rotating flexibility up to 360 degrees.
The Feiyu A2000 is also compatible with most major cameras and lenses as long as they do not exceed 2 kg max weight. This includes the likes of Canon's popular 80D and 5D models as well as Nikon D750 and D7500 range.
---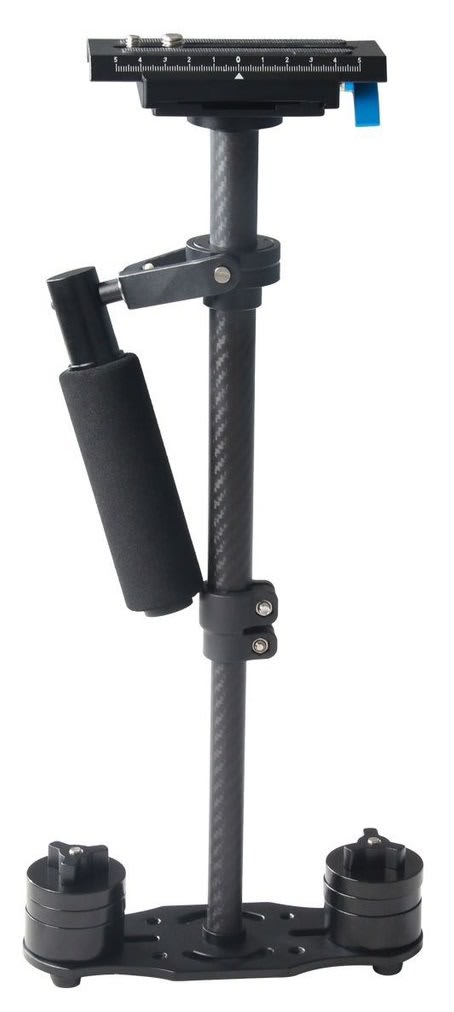 Yelangu S60T Carbon Fiber Stabilizer
₱ 6700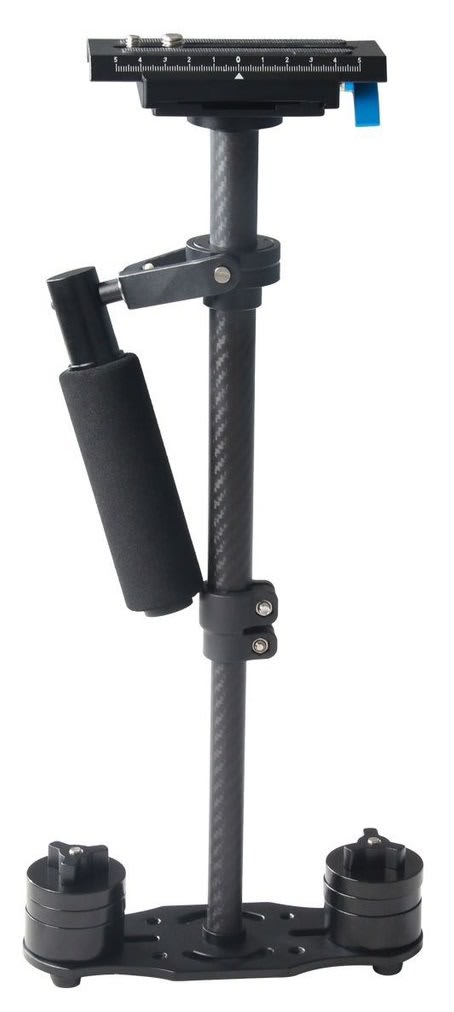 One of the noteworthy things about Yelangu S60T is the amazing build quality constructed from carbon fiber material, which proves to be both sturdy yet light to the touch. This makes the stabilizer useful enough for everyday mobile shooting, particularly if you are a vlogger constantly on the move.
The Yelangu S60T is also equipped with a padded arm, which makes all the more comfortable to use while reducing unnecessary muscle strains. And despite its lightweight construction, it can actually support most DSLRs and camcorders of up to 3 kg.
---
Disclaimer: The pricing shown is just a good indication of how much these products are worth. The prices could change based on the e-commerce promotions that are going on. If some of the products are not available, do email us at [email protected] Thank you!