Remote-controlled camera drones are now one of technologies greatest feats. Because of them, everybody is capable of finally taking pictures or videos from above.
If you're longing to have your wedding shot from all angles or see the landscape from great heights, a drone is all you need. This experience was once only possible to the wealthy. Today, however, this list allows you to have a go for it yourself.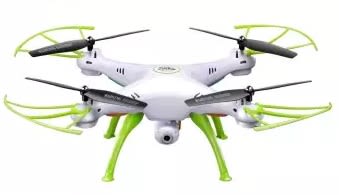 First and foremost, if you're new to flying a quadcopter, this drone is your best choice. Although it's not as lavish as the other drones, it does a fantastic job at training you how to use one.
It offers a decent-grade camera, a flying time of around seven minutes, and a charge time of about 90 minutes. Furthermore, it has a 50-meter transmission range and great stabilizers. Unfortunately, when using its FPV (first person view) through your smartphone, it does have a 0.3-to-2 second latency.
Granted it's not the ones you see commonly used by successful vloggers, it's easy to use incredibly durable. So no matter how many times you'd crash this drone, it'll survive. And it won't be that painful in case you do break it. In short, it's the wisest choice you got if you've never operated a camera drone.
---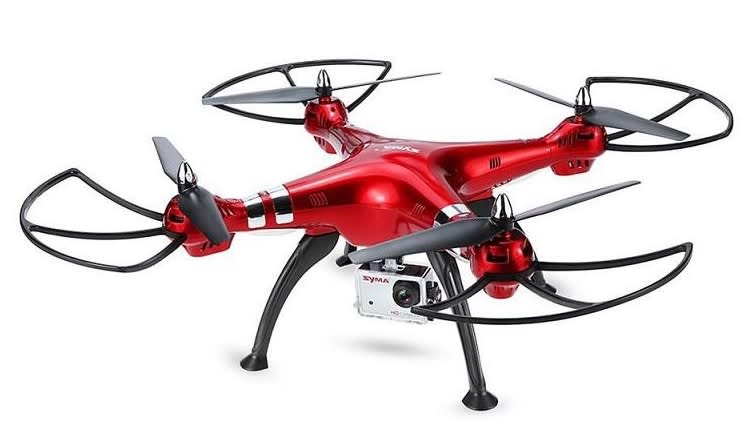 This drone is the up-to-date version of the X8G, and it's marketed as the more versatile version of the Syma X5HW. For starters, this drone flies using the traditional 2.4 GHz frequency. So there's absolutely no latency when controlling it.
The X8HG is also a favorite among drone enthusiast as it is incredibly useful for almost any type of situation as long as it's handled efficiently. The camera that comes isn't exceptional, but it does provide you with clear footage. It has a decent fly time of around ten minutes but a relatively long charge time of two hours.
What makes this drone special though is that for its price, you can interchange its camera with an authentic GoPro device. It's a practical and robust copter that's perfect for those who wants to get serious with drones.
---
Next on our list comes from Xiaomi, the Funsnap Idol, and it's one drone that can do just about anything at such a reasonable price. This drone is incredibly balanced in all aspects, from its premium build, camera, usage, price, and even performance.
For starters, you can fly this drone for around 12 minutes. Aside from that, it has a decent HD camera and has a follow-me feature. You'll also appreciate its aesthetics and compact retraction design.
When it comes to performance, it's not the fastest at only 18 Km/h and only has a standard control range of up to 100 meters. Nonetheless, for all its other smart features, it's true value for its price.
---
As far as miniature drones go, the DJI Spark has it all. Believe it or not, this quadcopter is just about the same size and weight of a beverage can. Nevertheless, it's able to fly up to 50 Km/h for 15 minutes and can be controlled from a distance of two kilometers. And it has a 12-megapixel camera for taking high-quality pictures and videos.
It's a compact drone that's a favorite among youngsters and adventurers – and with good reason. One of its best features is that you're able to command the drone with just a few hand gestures. But, of course, you can always use your smartphone if you want to fly it manually.
Overall, it's a drone that you can carry around all day, launch it from your palm, and capture images without any controller. It's fun, super manageable, and is definitely a travel buddy for everyone.
---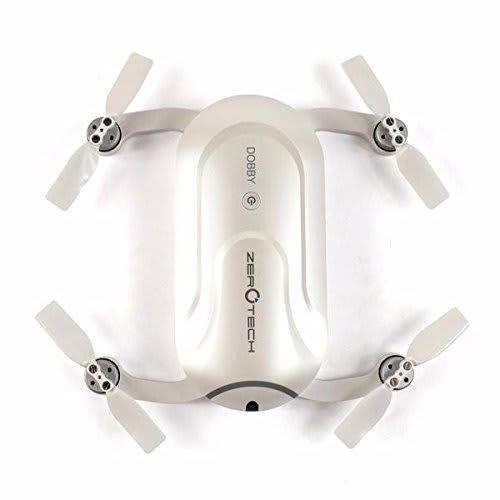 Some of you might just want to level up your selfie game, which isn't at all surprising, especially in the Philippines where it somehow matters a lot to youngsters. Everyone wants to take a good shot of themselves, and if the regular stick isn't satisfactory, then the Zerotech Dobby is for you.
This drone's forte is its affordability for a powerful 13-megapixel camera that can even do 1920x1080p video recording. However, it only has a fly time of around nine minutes, which is more than enough to take a few hundred selfies while on the go.
---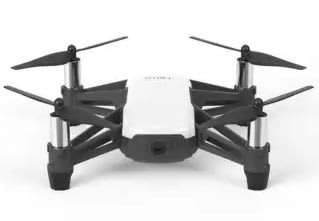 Are you looking for an alternative of the DJI Spark drone that won't break the bank? Well, here it is. The DJI Tello Drone is identical to the Spark as it does come from the same manufacturer. It's a smaller and lighter version of it. It doesn't, however, have the hand gesture control that makes the DJI drone an all-time favorite.
But don't let that discourage you, as for its price, it shoots 720p HD videos through its 5MP camera and has excellent stability. Furthermore, it's so tiny that you can actually hold its body using your thumb and index finger. This drone is the definition of portability.
The Tello Drone has an average fly time of around 13 minutes. However, it is super slow when compared to DJI Spark. It only has a top speed of 15 Km/H and a 100-meter image transmission range. Yes, it's not that exciting, but it's still pretty decent and portable, and it comes from a top brand, DJI.
---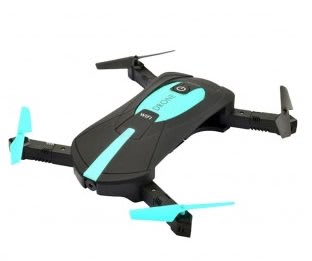 There's nothing wrong with buying a drone for the sole purpose of having fun, except if you want an expensive drone for such. Well, here's the cheapest of the bunch, the JY018 Pocket Drone.
We'll be straightforward with you; it's not an ideal drone for taking footage because the camera is just so-so at best. However, it does function well enough and has a durable build that can withstand several crashes. It's the ideal drone for kids. Not only is it safe and super easy to use, but it can be operated through any smartphone device.
---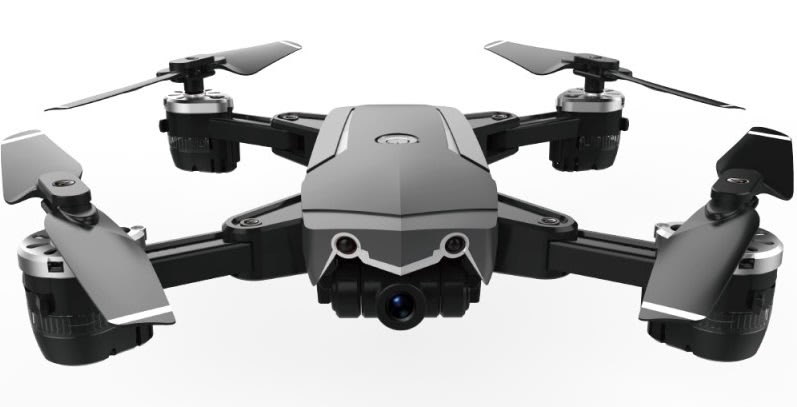 For those who are already well acquainted with camera drones and would like to have a cheaper alternative that's portable and has a relatively reasonable battery life, the JDRC JD-20S is for you.
This camera drone can fly continuously for about 16 minutes on a single charge. It has a solid build, and its wings that hold its rotor blades are completely foldable. But what we like about it is that you can change its battery (AAA) while on the go, so you can charge a reserve for more fly time.
---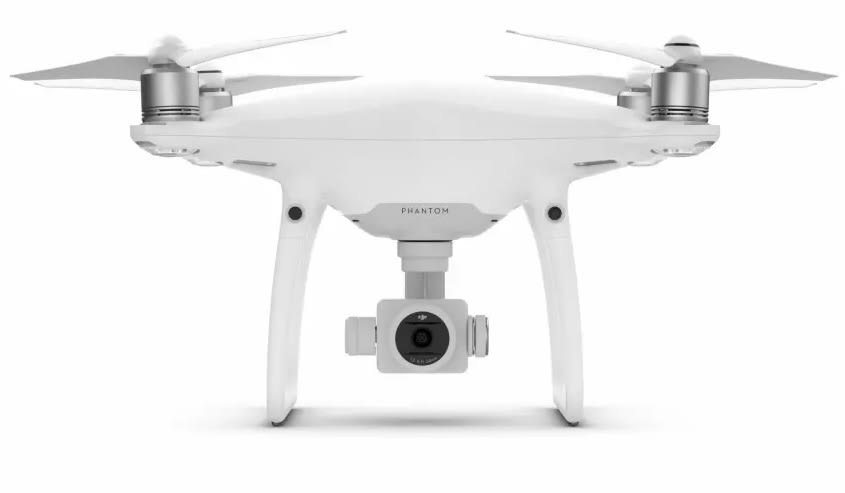 e subtitle says it all. This quadcopter is capable of doing all of what the other drones can do – even better. With its 1-inch 20-megapixel gimbal-stabilized camera, you can shoot ultra-HD 4K photos and videos without any distortion. That's clear enough to actually see each strand of hair from a distance – what do you expect from 8,294,000 pixels?
Furthermore, it is the only drone that can be controlled at a maximum range of seven kilometers. To put things in perspective: that distance is almost a one-and-a-half-hour walk. On top of that, it flies at 72 Km/h for 30 minutes. And it doesn't take a pro to maneuver this drone as it has tons of options to control it without too much technicality. That's all thanks to its fully automated GPS, which allows you to fly the drone with ease.
You can use it to produce Hollywood-quality movies, capture grand occasions, or just have fun on a whole new level. In a nutshell, the DJI Phantom 4 Pro is currently the best there is that's easily available in the Philippines.
---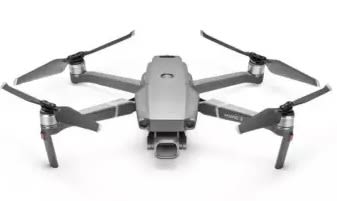 If you have a video production business, or you're just into videography, then this drone is a must for you. There's no denying that one of the most powerful ultra-HD camera drones is the DJI Mavic 2 Pro – it's one of DJI's Flagship drones. It can capture a stunning 120fps slow-motion video at 1080p. And on top of that, it has a 3-axis gimbal stabilizer that makes sure your videos are always smooth – even on windy days.
It's an incredible tool not only for shooting sports and other physical activities but also for weddings and other formal events. In addition, it can fly up to 72 Km/h with a transmission range of seven kilometers. But wait, there's more.
What you're dealing here is professional-grade equipment that's not intended for the average user but for businesses or people who make a living out of videography. But for its exceptional performance, it also comes with an exceptional price tag.
---
---
How to Choose a Drone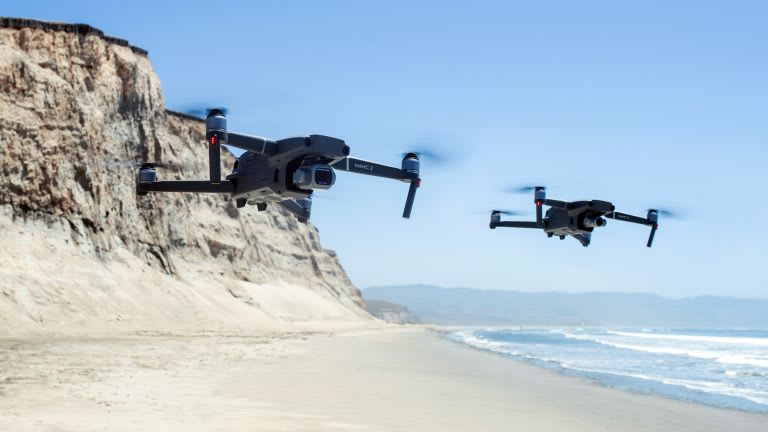 Even though we've compiled the best of the best drones available in the Philippines today, picking which one for you is still quite a challenge. With so many features and differences, it can cause such a headache. But don't be discouraged, we've got you covered by giving you a quick guide below.
Purpose
When choosing a drone, it all starts with why you want to get one in the first place. Knowing this can instantly help you with your decision. But if you just want it for fun or to know how it works and get a feel of it, then you should opt for the ones that are cheaper (₱5,000.00 or less). However, if you need something for a business project, you'd want to go higher, much higher if it's going to help your business grow.
Performance
The next thing you need to consider is overall performance. Performance can be gauged through fly time, camera quality, speed, and control distance. However, you should also consider that the better the performance, the higher the price will be, too. You can balance things out depending on your purpose as well. There are drones with a superb camera but has low speed and flying time – vice versa. The important thing is that it suits your purpose. If you just want to fly it around for fun, go for longer airtime without the fancy camera and has a frequency option rather than just WiFi to avoid latency.
---
Conclusion
Camera drones are now considered a must-have tool for business, especially in real estate and those who are into vlogging. It opens a whole new level of cinematography for marketing, which is something that should never be taken lightly. Aside from that, camera drones also provide a lot of entertainment that doesn't stick to the typical norm of internet surfing, gaming, or movie watching – it can really turn any adult back into a kid. It's a worth-it investment for everyone.
Disclaimer: The pricing shown is just a good indication of how much these products are worth. The prices could change based on the e-commerce promotions that are going on. If some of the products are not available, do email us at [email protected] Thanks!