Today's range of laptops come in different sizes. But typically, you will find most of them are either 15-inch or 17-inch varieties. And there's the smaller cousin: the 13-inch laptop, which is particularly ideal for its portability if you often take your work, study or even leisure outside.
So, if you are looking to shop a 13-inch laptop, we have rounded up 11 of them that fit for your respective needs.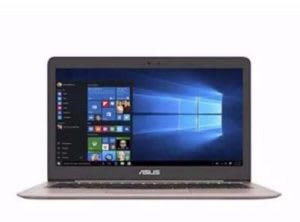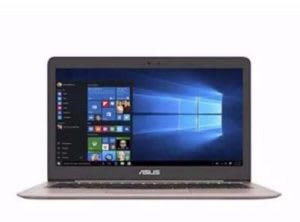 The Asus Zenbook UX310UA combines the best of both worlds: affordability and productivity at a reasonable price point below ₱ 50,000 range. What you get here is a lightweight machine made from an all-aluminium body with an entry-level but decent enough Intel i3-7100U processor and a vivid, anti-glare display with a Full HD 1920 x 1080 resolution.
It doesn't skimp on the ports too, with a total of 4 USB ports at your disposal. Not to mention it also comes equipped with an HDMI port that allows you to connect your laptop to external devices like TV, home theatre system or gaming console.
---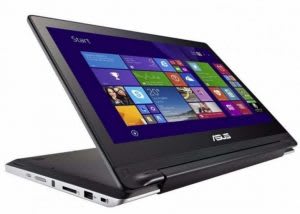 Asus TP300LA-DW060H
₱ 28990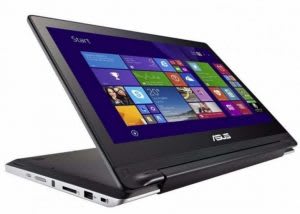 Sometimes, you don't have to spend a fortune just to own a feature-packed 13-inch laptop. Take the Asus TP300LA-DW060H, for instance. Powered by a decent Intel i3-4030u processor, the laptop has the flexibility that allows you to rotate the screen up to 360 degrees. This gives you the freedom to use it as a regular laptop or a tablet.
Hardware-wise, the laptop is built tough with a combination of brushed metal and black aluminium. It also comes with a 4GB RAM and an ample space of 500GB HDD but you can always choose to expand up to another 500G for more storage.
---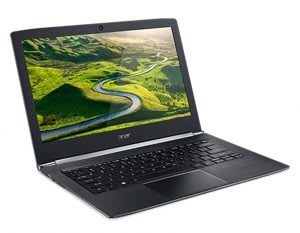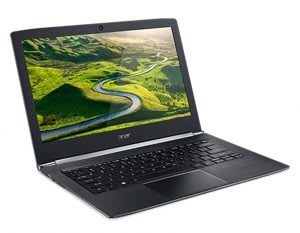 If you are looking for a value-for-money laptop that doesn't break your bank, you might want to check out the Acer Aspire S13. It boasts a slim design weighing around 1.3kg with a chassis that is only 0.57 inches thick.
Under the hood, it runs on a speedy Intel i7-6500U processor with a 4GB RAM and 512GB SSD. These spec combinations alone allow you to multitask like browsing multiple tabs on web pages and streaming high-resolution YouTube videos with little-to-zero fuss.
---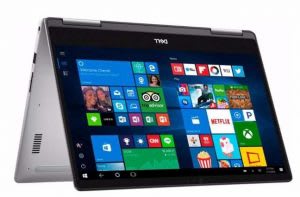 Dell Inspiron 13 7373
₱ 63490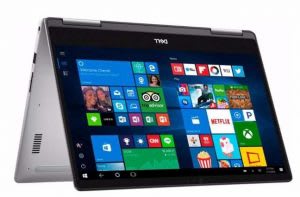 Whether you are a student or a working professional that relies on an AutoCAD for drafting a digital blueprint, you'll need a laptop that can support your software. This is to ensure everything runs smoothly without interrupting your regular workflow. Which brings us to the Dell Inspiron 13 7373.
Here, it has everything you need for an AutoCAD-friendly laptop such as a lightning-fast Intel i7-8500U processor and an 8GB RAM and 256GB SSD. It boasts a Full HD display with LED backlit function and IPS technology, while the all-around bezel-less design is both wide and clear enough even with its 13.3" screen.
---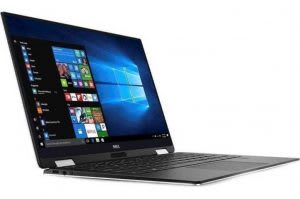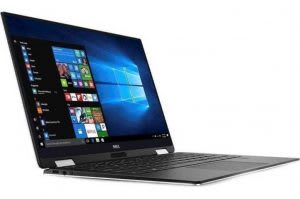 The definition of "all-rounder" fits well for the versatile Dell XPS 13. It's a high-end laptop for many reasons, starting with its powerful Intel i7 processor and a 512GB SSD. You got to admire its QuadHD+ InfinityEdge display as well, which gives you a wider viewing angle for screen-intensive works like graphic design software or editing multiple photos.
The laptop is also portable-friendly and even comes with a microSD card reader, which is particularly essential for transferring data like images, video or music files from an external device. And at 1.24kg, it is considered a lightweight laptop designed for portability.
---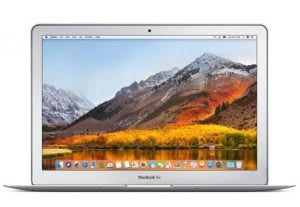 Apple MacBook Air
₱ 46814.8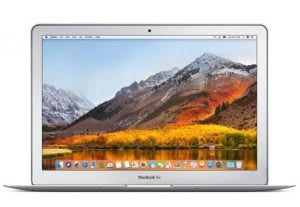 Though light and airy in its design, the Apple MacBook Air doesn't skimp on its performance either. It runs on an Intel i5 processor and a speedy 256GB SSD storage that allows you to perform your daily tasks faster and more efficient. This should also be sufficient for developers who regularly use graphics-intensive software.
Another major highlight is its superb battery life that able to last up to 12 or 13 hours straight on a single charge. That means no more worrying whether you should bring your power cord in your backpack.
---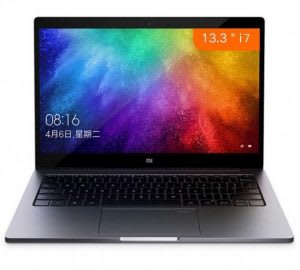 Xiaomi Mi Notebook Air
₱ 34867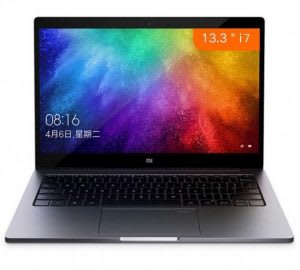 The Nvidia GeForce MX150 is one of the company's lineup of discrete graphics chipsets that are ideal for gaming or multitasking like using editing software and performing daily computing tasks. Among the laptop that comes with the aforementioned graphics chipset is the Xiaomi Mi Notebook Air, which features an i7-8550U quad-core processor and a 256GB SSD.
The laptop is also made portable that can be easily fit into your backpack, thanks to its compact design at just 14.8mm thick. Other highlights include a full-size backlit keyboard that allows you to work even in a low-light setting and an 80.1% screen-to-body ratio, giving you ample space for either viewing or working display.
---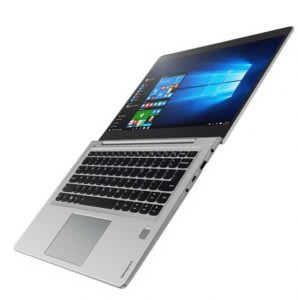 Lenovo IdeaPad 710S Plus
₱ 96799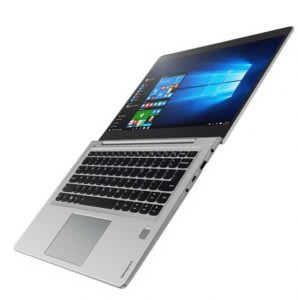 The Lenovo IdeaPad 710S Plus is a versatile laptop designed for multitasking purposes, thanks to its powerful combinations of Intel i7-7500U processor and a snappy 512GB solid-state drive. It also equipped with a Nvidia GeForce 940MX graphics chipset, which helps to accelerate your gaming or editing applications faster.
Even for a 13-inch laptop, the Lenovo IdeaPad 710S Plus boasts a fine visual clarity and better colour reproduction with its high-resolution Full HD IPS AG display. If you use your laptop primarily for watching movies or listening to music, it has a Dolby Audio Premium for that immersive stereo sound system.
---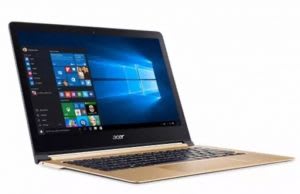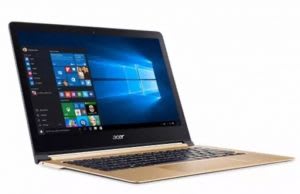 Popularly known as "the world's thinnest laptop" with just 8.9mm thick, the Acer Swift 7 is more than a mere lightweight machine. It covers a range of performance-driven specs including an i5-7Y54 processor and a 256GB SSD, making it hardy enough to handle multiple tasks like Microsoft or graphics-intensive software as well as streaming media and browsing web pages.
It is also worth noting that the body of Acer Swift 7 is made from aluminium, a material known for its premium outlook as well as its durability. This makes it an ideal laptop for college students who regularly bring their work around.
---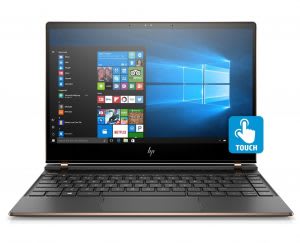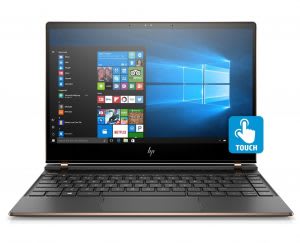 If you are using a laptop mainly for photography purposes, there are plenty of things you need to consider. This includes the likes of a powerful processor as well as an ample amount of memory and storage space.
One of the laptops that fit the bill is the HP Spectre 13. Powered by an Intel i5-8250U quad-core processor, you can handle tough set of workloads such as uploading multiple images from your camera to the editing process.
It also boasts an 8GB of memory and a 256GB SSD with a dedicated Intel UHD Graphics 620, which are all beneficial for speedier performances. Finally, the screen display features a Full HD 1920 x 1080 resolution that makes working or viewing your photos all the more pleasant to look at.
---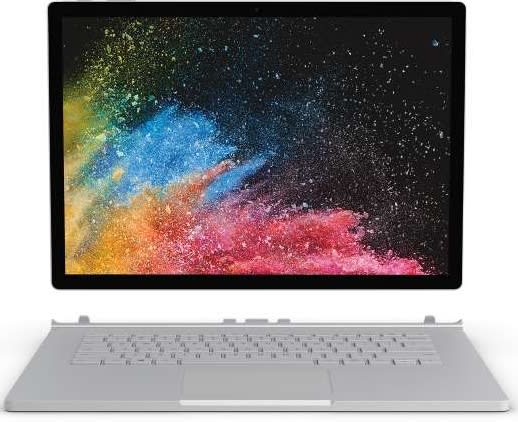 Microsoft Surface Book 2
₱ 129999.00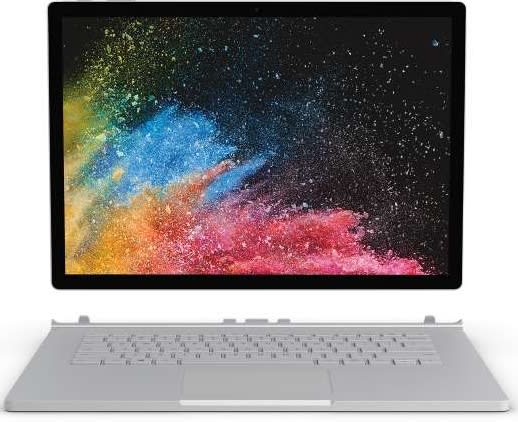 The word "versatility" is best described for this Microsoft Surface Book 2, a 2-in-1 laptop which can be used as a traditional laptop or detached for tablet usage.
It packs an 8th generation quad-core i7 processor along with a 512GB of spacious storage and a 16GB of memory, making it powerful enough for performing heavy-duty tasks such as video editing and coding.
With such a performance-driven spec, you should have little problem using it for gaming purposes. Besides, the inclusion of a Nvidia GeForce GTX 1050 graphics card allows you to play popular games like CS:GO, Fortnite and Overwatch.
---
Disclaimer: The pricing shown is just a good indication of how much these products are worth. The prices could change based on the e-commerce promotions that are going on. If some of the products are not available, do email us at [email protected] Thank you!