Nestling your baby in the crook of your arms when you're nursing or bottle feeding them is one of the best moments to bond. But of course, if your little one is drinking from a baby bottle, you'll also want to be sure you've selected the perfect bottle for them - not one that will disturb peaceful feeding moments with leaking, air bubbles or collapsing nipples. Hence, we've narrowed down the best baby bottles with you and your little one in mind!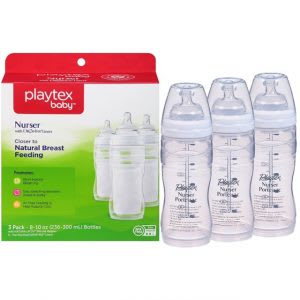 Playtex Baby Nurser Baby Bottle with Drop-In Disposables Liners
₱ 330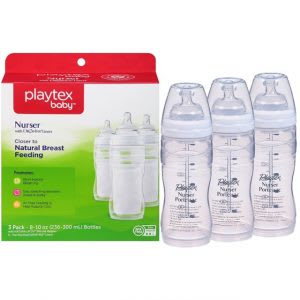 With Playtex, your baby's mealtimes will feel just as if they are being breastfed. This baby bottle has a liner that collapses as the milk's volume decrease, ensuring that they won't end up swallowing air, causing colic. The liners come with a space-saving on-the-go option and are pre-sterilized. It's also an amazing bottle to take on your next travel adventure with your baby.
---
Dr. Brown's Natural Flow
₱ 1140
If your baby regularly experiences fussiness due to post-feeding gas, acid reflux could be the culprit. Dr. Brown's Natural Flow is a long-time favourite among moms due to the tried-and-true vent structure. It eradicates negative air bubbles to help reduce spit up, gas and burping. The vented bottle also creates a vacuum-free feeding experience that closely mimics breastfeeding.
---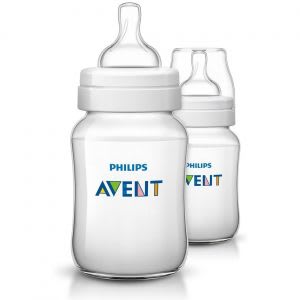 Philips Avent Classic Anti-Colic Baby Bottle
₱ 385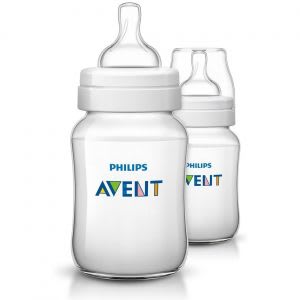 Bid sayonara to E. Coli, gas and fussiness. Consuming air during feeding may lead to uncomfortable tummy discomfort. Thanks to the patented air venting system in these bottles, air is channelled through a tube down, altogether bypassing the milk.
In addition, the extra-soft nipple flexes to mimic the breast. This allows baby to latch on closely, further reducing the amount of air your baby ingests. It also sports a wide neck for easy cleaning.
---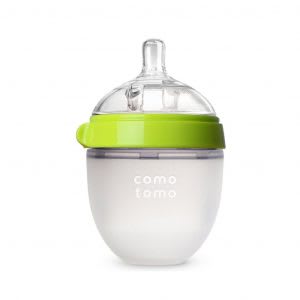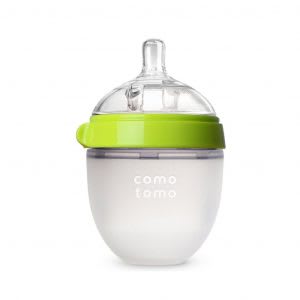 This bottle is a life-saviour for breastfeeding moms who worry about nipple confusion. Comotomo's nipple and wide mound are designed to mimic a mom's breast, requiring your baby to use the same natural feeding method as they would when nursing.
Produced using flexible, soft silicon to move according to your baby's natural mouth movement, the nipple is easy to latch on to. Plus, the bottle features a double air vent to prevent colic, gas and excessive spit out. It is designed cup-like to be easy to clean.
---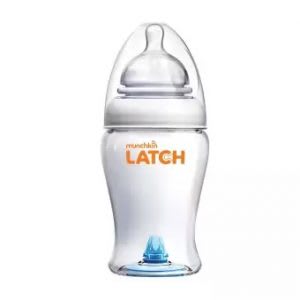 Munchkin Latch BPA-free Newborn Baby Bottles
₱ 650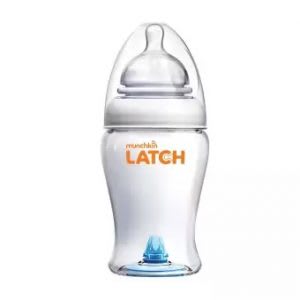 Feeding bottles for newborns are usually smaller than average feeding bottles. Furthermore, the nipples of feeding bottles are meant to allow for the slowest flow known as stage one.
One of the best bottles for newborns is the Munchkin baby bottle, thanks to their uniquely designed nipple which flexes, pumps and stretches like a mom's breast to help your baby get a proper latch. The anti-colic valve at the base of the bottle helps to ward off fussiness and gas. Plus, with an adapter, the bottle can connect to many of the leading breast pumps.
---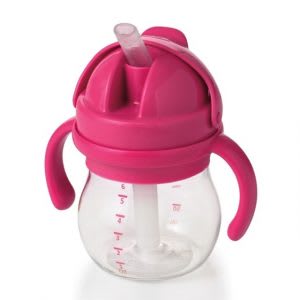 OXO TOT Transitions Straw Cup
₱ 600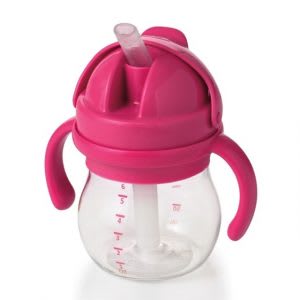 The OXO Tot Transitions Straw Cup is a great transitional product from bottle to sippy straw cup that is super easy to use. The handles make it easier for your child to hold the cup; but even with the handles removed, the almond-shaped bottle fits snuggly into tiny hands. In terms of spill-proof technology, the straw valve on this bottle is purposely designed for easy drinking and less mess.
---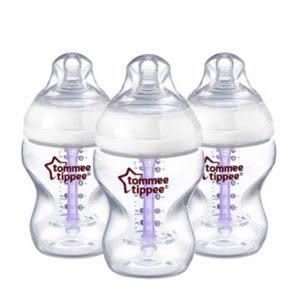 Tommee Tippee Closer to Nature Anti-Colic
₱ 950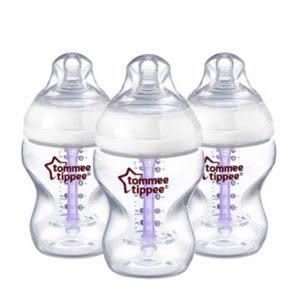 Built for curvy comfort, Tommee Tippee's bottles are designed to mimic the natural shape and movement of a mother's breast. The super-soft nipple gently flexes during feeding sessions, allowing your baby to latch on naturally while the ergonomic structure assures a comfortable grasp for babies. The bottle's wide width and minimal body parts makes cleaning a cinch too!
---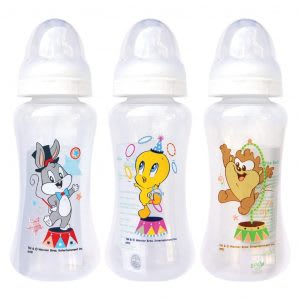 Looney Tunes Baby Bottle
₱ 180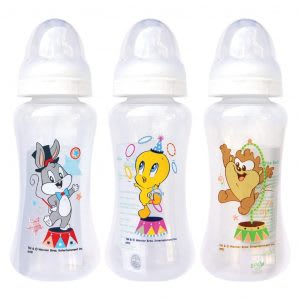 Your toddler will love the fun design on this BPA free bottle. With its streamlined design, it lets your little one close their lips over the bottle conveniently to cut back on ingesting air. The bottle is also designed with an anti-colic system and an X-cut hole providing for fast flow, making it suitable for your 1-year-old's feeding needs.
---
Disclaimer: The pricing shown is just a good indication of how much these products are worth. The prices could change based on the e-commerce promotions that are going on. If some of the products are not available, do email us at [email protected] Thank you!