Pacifiers are meant to help you as parents, but knowing which one will be best suited for your child can be a daunting task. How does one even begin to choose especially when contending with a crying baby who needs be soothed? Here, we try to help by pairing our top picks to work with every stage of your baby's development.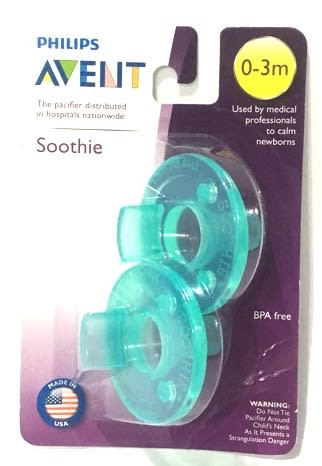 The Philips Avent Soothie is especially designed for newborns up to 3 months and it's a durable, inexpensive option. The orthodontic design facilitates healthy oral development and it is made from medical-grade, BPA-free silicone. Easy to wash, cleaning this pacifier is also a breeze.
---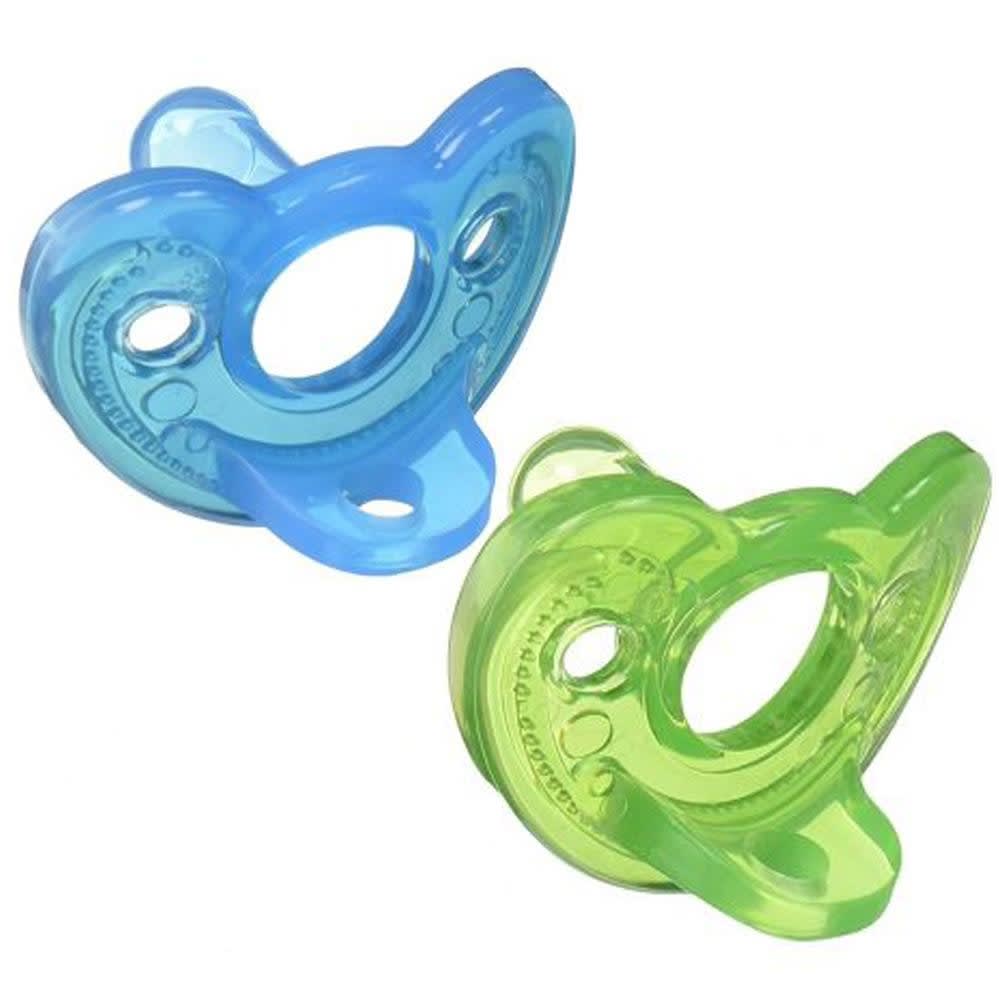 The First Years GumDrop pacifier has a round nipple and a cut-out design that is shaped to ensure it doesn't get in the way of your baby's nose, helping to minimise fussiness. The rounded shape of the GumDrop nipple lessens the potential for nipple confusion, and the holes on the nipple shield helps to facilitate airflow to the baby's nose. Free of odour and BPA-free, it does not contain any other harmful chemicals.
---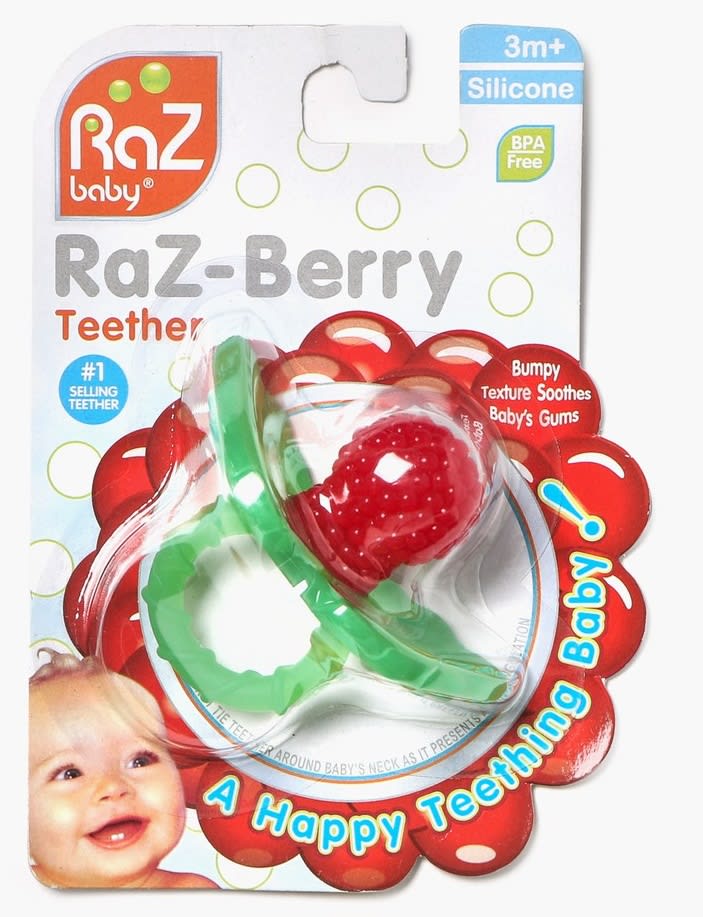 This teether with a bumpy, raspberry-like texture is ideal for soothing your baby's itchy gums. You can even freeze the RaZ-Berry to provide additional comfort. The pacifier's unique shape makes it easy for your baby to keep it in their mouth while doing other activities, and the handle allows older babies to easily remove it from their mouths by themselves.
---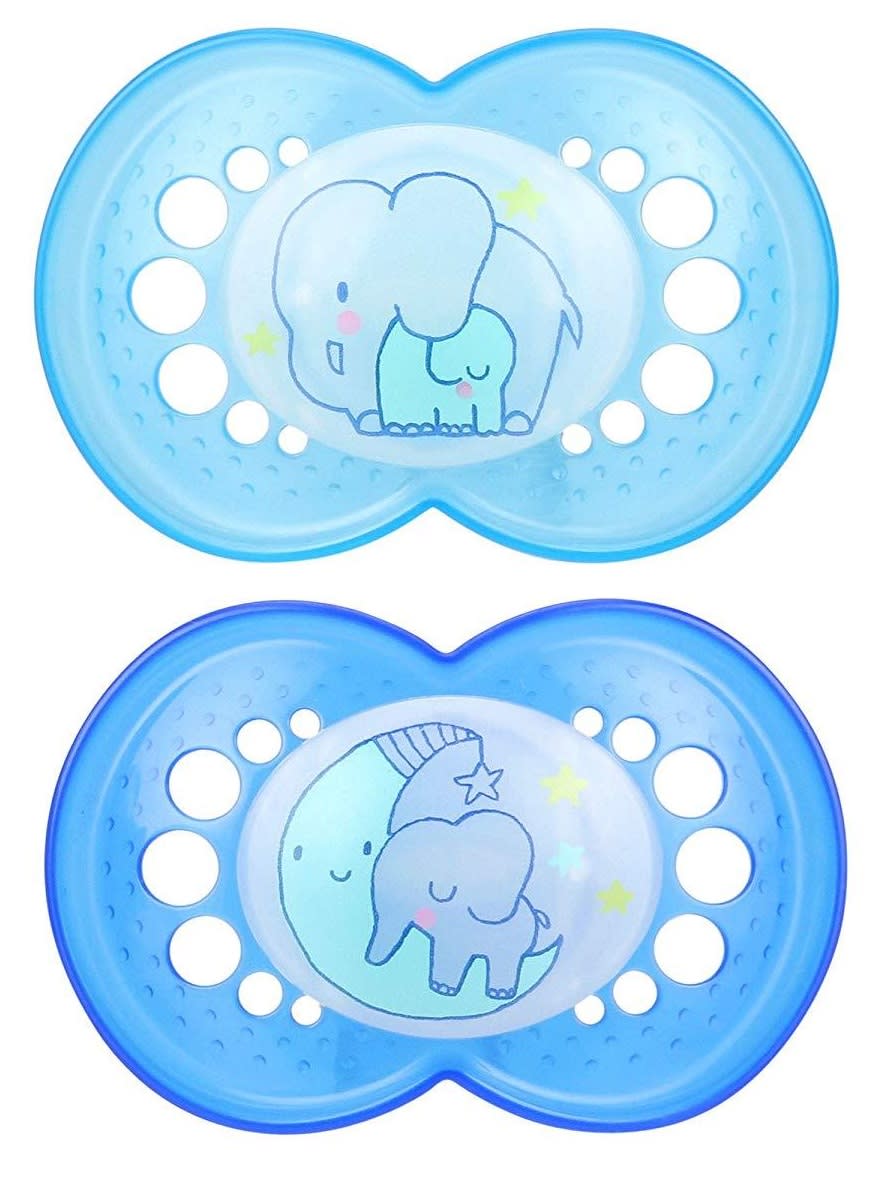 MAM pacifiers are flexible and super soft, making them easy for newborn babies to suck on. Their lightweight construction is ideal for newborns who haven't mastered how to keep a pacifier in their mouth, and the large cut-outs in the pacifier shield ensures that your baby can suck and breathe simultaneously. Designed to be asymmetrical, it will never be inserted the wrong way, and you can even attach it to a clip via the holes on the shield.
---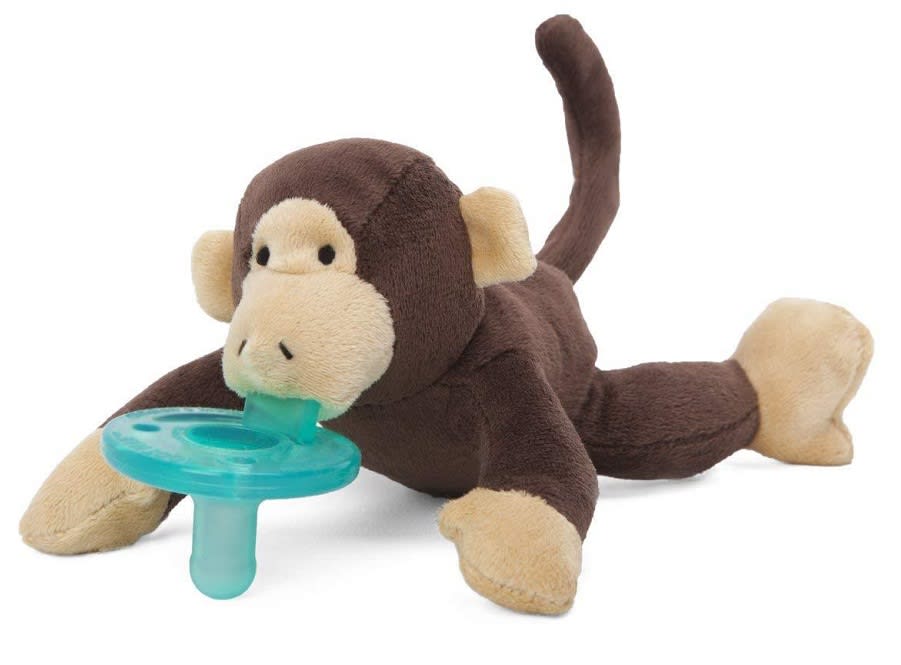 Wubbanubs are connected to a Phillips Avent soothie so that your baby will get everything they love with an added furry friend. The adorable animals are just the right size for little hands to grab onto. Additionally, the rounded tip of the pacifier helps babies who are tongue-tied by teaching them how to suck properly. It also comes in and endless array of furry animals ranging from a monkey, giraffe, lion and many more.
---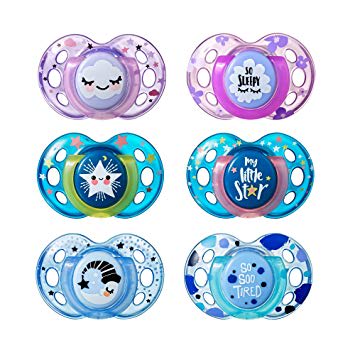 The Tommee Tippee Closer to Nature Night Pacifier glows in the dark so you will never have to find yourself scrambling for a lost binky in the middle of the night. The symmetrical orthodontic nipple is similar to that of a bottle nipple, and has a handle that you can attach to a clip. It is available in three different sizes; 0-6 months, 6-18 months and 18-26 months.
---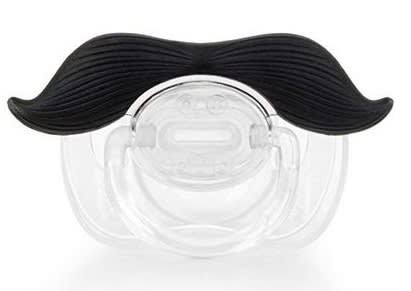 Even if the only stache your tiny trendsetter can sport is a milk moustache, this pacifier still makes irony adorable. This lightweight binky boasts an orthodontic nipple that is constructed from nontoxic food-grade silicone. It also has a cut-out for the nose so that your baby can breathe easy. The moustache is great for laughs and will turn your baby into a living, breathing Instagram filter.
---