When choosing a baby carrier, you are not only selecting one to provide ease and relief for yourself but also ensuring your baby the best comfort they can get when resting on something else other than on their parent.
Safely carry your baby with some of the best baby carriers from this list.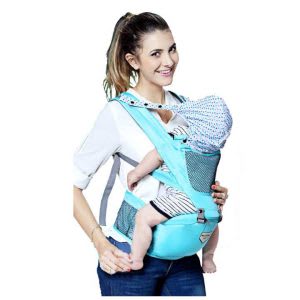 The baby carrier comes with a hood for the baby and an adjustable shoulder strap. Suitable for hiking or wearing during the hot weather, the hood protects the baby whereas the backpack's ergonomic design provides extra comfort for the parent when wearing it. With cotton and a breathable mesh fabric material, the baby carrier is an ideal choice for outdoor exploration.
---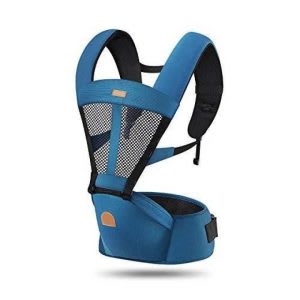 Have a cranky baby? Perhaps, some position adjustment is needed. This hip seat baby carrier lets your baby rest in multiple positions, i.e., facing in, facing out, back carrying and cross-holdings.
The carrier's design allows for a reduction in weight load on the spine and pelvis, giving parents a pleasant baby-carrying experience and the right back support. With a maximum capacity of 25 kilograms as well as made using a breathable mesh material, this baby carrier is assured to be durable and safe.
---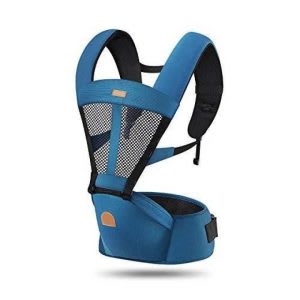 This carrier uses polyester and comes with the option to adjust the strap, allowing for a perfect fit and ultimate comfort for both baby and parent. An added convenience is that you can use the same carrier to carry your newborn till they are a toddler. Talk about money saving!
---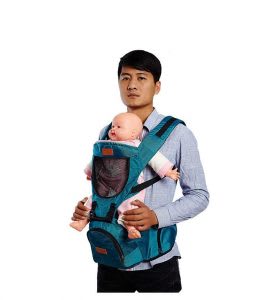 When it's time for the daddy to take care of the baby, this carrier would be an ideal choice as the design is similar to a backpack, making it an easier fit for all. The carrier also has large storage spaces and pockets to fit in any baby's essentials, making them highly convenient.
---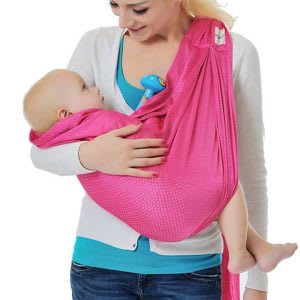 The Adjustable Ring Sling Carrier features a design with buckles and uses a breathable polyester jersey mesh that gives cosiness to you and your child.
Made of material that comes with a quick-drying feature, you can use the product for the pool, beach or any water activities. With such a selection of features suitable for outdoor and everyday use, you can play outside while keeping your baby closely cuddled to you always.
---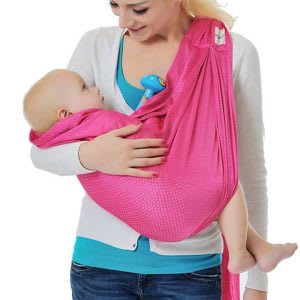 If you are a busy bee and need a lightweight baby carrier, why not give this Infantino Zip Carrier a try? The carrier can be easily folded and unpack, so it will not take up much of your luggage space. Besides its maximum capacity of 18 kilograms, the product is also ergonomic as it creates a natural sitting position for baby.
---