Like frying pans, there are various types of woks made from different materials. This includes the likes of aluminium, stainless steel and cast iron. Woks are also versatile enough for various cooking styles ranging from stir-frying to deep-frying.
Now, here comes the all-important question: Which one should you pick? Well, it all depends on your personal preference. But to make it easier, we've listed the top woks you can buy locally!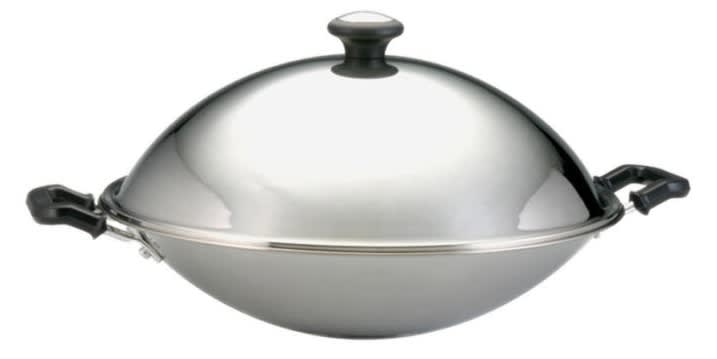 Meyer Chinese Wok with Stainless Steel Lid
₱ 4219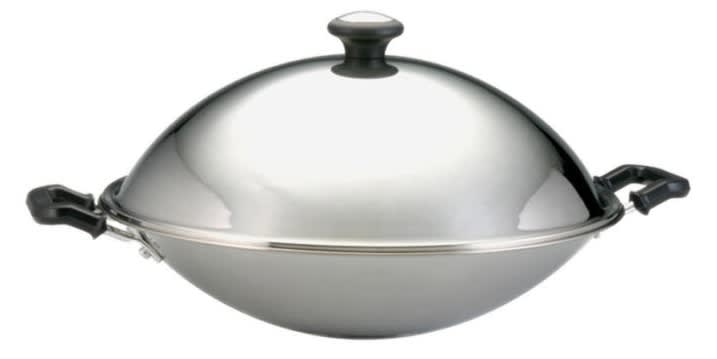 The China-originating Meyer wok is ideal for stir-frying meat and vegetables, thanks to its heavy gauge aluminium body that helps to distribute heat evenly. The wok is reinforced with a triple layer non-stick coating to prevent your food from sticking during the stir-frying process. This is also helpful to make the wok easier to wash and clean.
---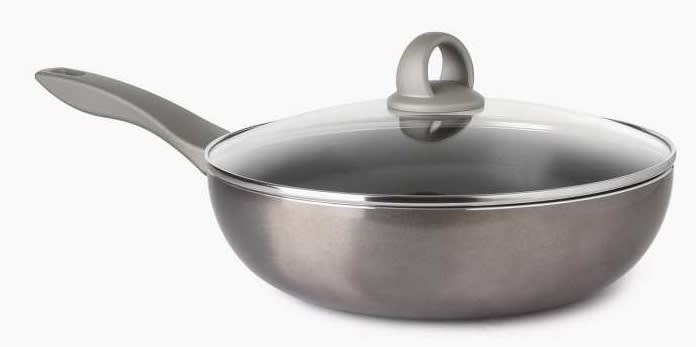 Masflex Platinum Induction Wok 28cm
₱ 743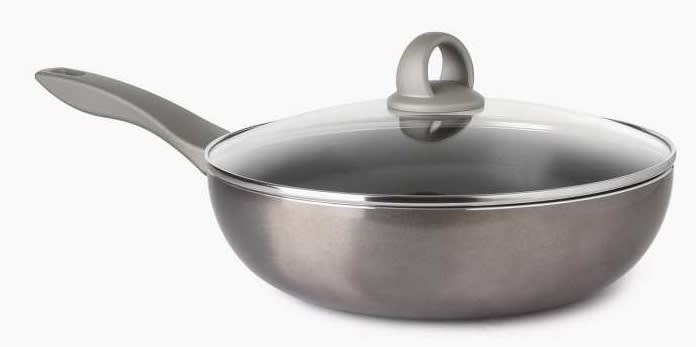 Suitable for use on electric and induction stovetops, the Masflex Platinum Induction Wok is a high-quality cookware made of heavy gauge aluminium material. With a 2-layer non-stick coating, you won't have to worry about food sticking at the bottom of the wok.
Handling the wok is equally a breeze, thanks to its soft-touch bakelite handle and heat-resistant properties. Finally, the reinforced stainless steel bottom adds durability to the wok while ensuring faster and more even heat distribution.
---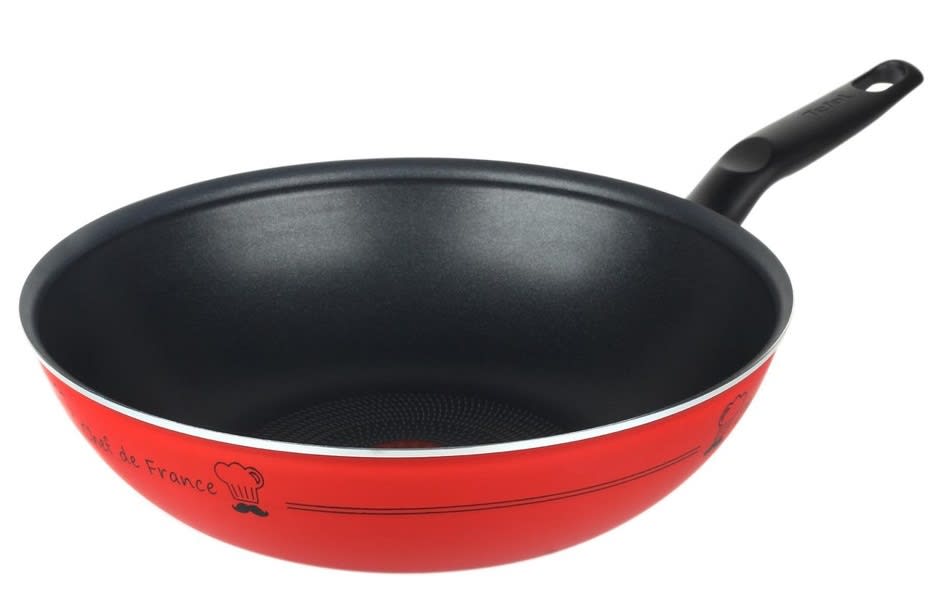 Tefal Essential Chef De France Non-Stick Wok 28cm
₱ 2300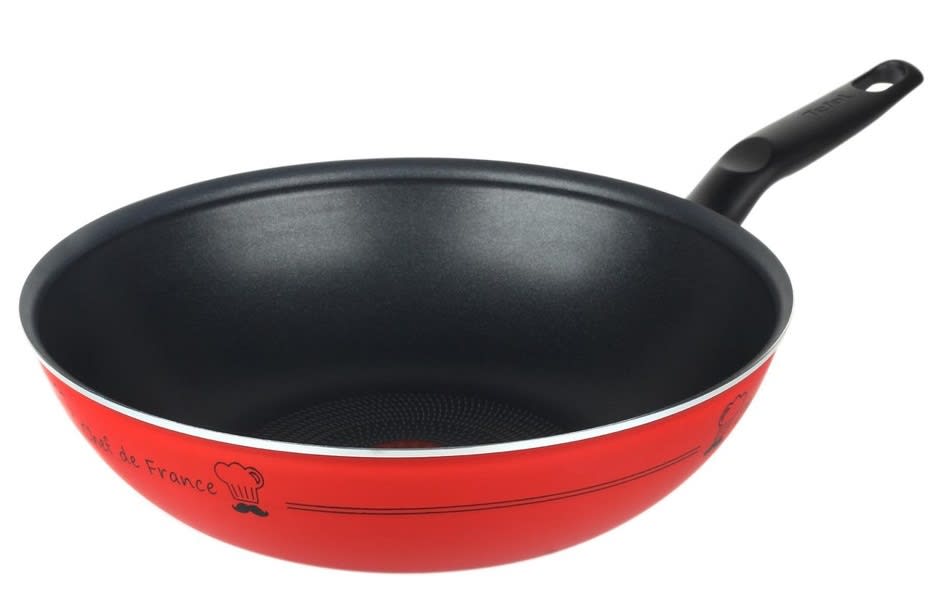 Compatible with electric stoves, the Tefal Essential Chef De France is equipped with Powerglide non-stick coating to ensure easy cooking and effortless cleaning.
The wok is also blessed with the Thermo-Spot heat indicator technology, a useful feature which comes in particularly handy for perfect cooking every single time. It is activated when the wok reaches an ideal temperature and turns completely red. This is to prevent you from accidentally overcooking, and to help preserve the flavour of your food.
---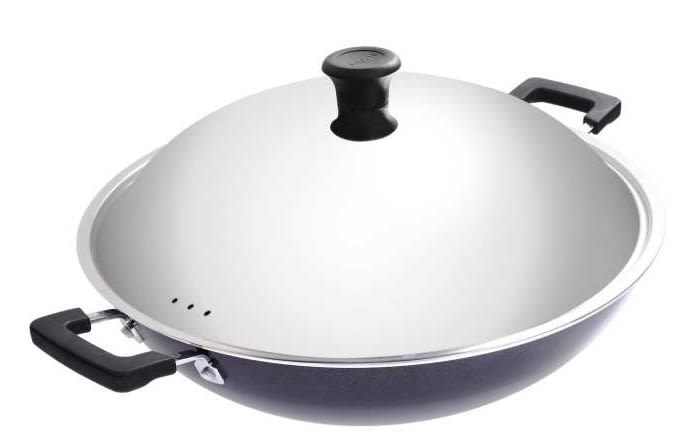 Tefal Asian Black Wok Pan With Lid 40cm
₱ 7500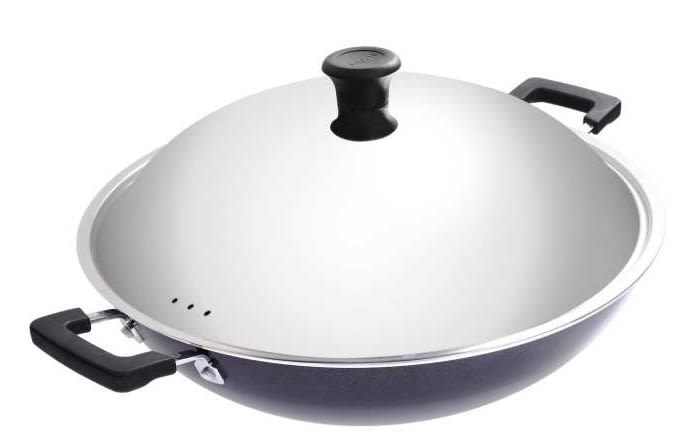 Tefal's versatile Asian Black Wok can be used on both gas and electric stoves. It has all the essential bells and whistles that you will find in a good-quality wok. This includes Tefal's very own Thermo-Spot technology, a heat indicator that ensures you achieve the right cooking temperature. The non-stick coating also makes cleaning easier.
---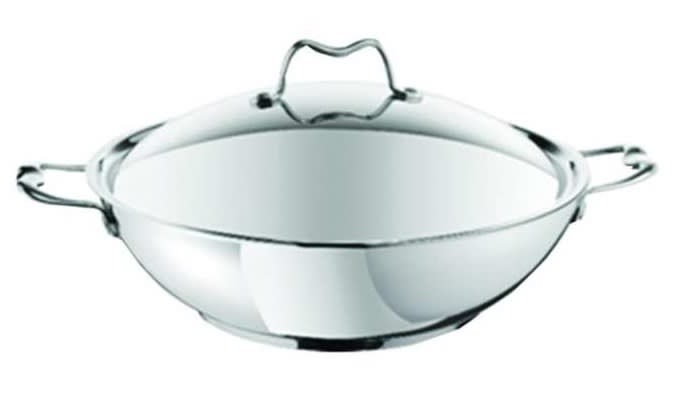 Tefal 32cm Stainless Steel Wok With 2 Side Handles
₱ 3080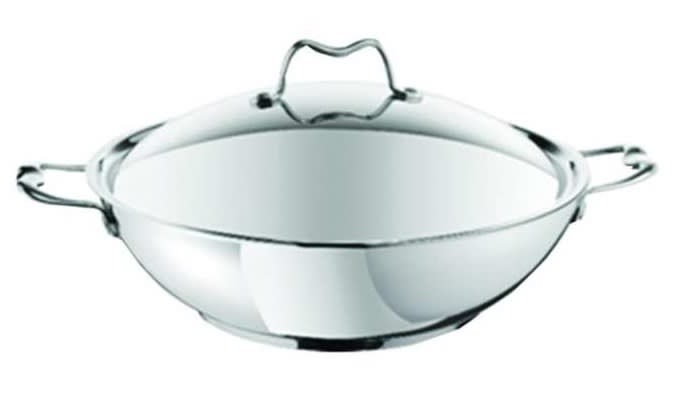 This induction-friendly 32cm Tefal wok is made from stainless steel -- a popular cookware material suitable for either home or professional use. Frankly, it's easy to see why: stainless steel woks tend to be tough, scratch-resistant, with better heat transfer. This also ensures your food cooks evenly.
Other highlights of this Tefal stainless steel wok includes the brand's proprietary Thermo-Spot heat indicator, a reinforced titanium hard base for added durability, and two side handles for easy handling during the cooking or stir-frying process. It also provides better stability whenever you are pouring or transferring your food to another cookware.
---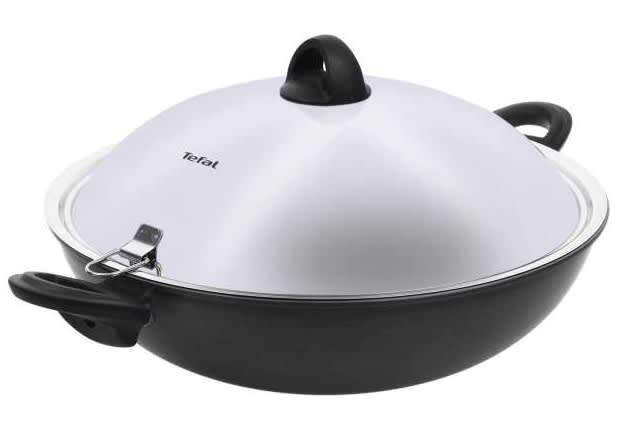 Tefal Novel Induction Hard Anodized Wok 36cm w/ Lid
₱ 5500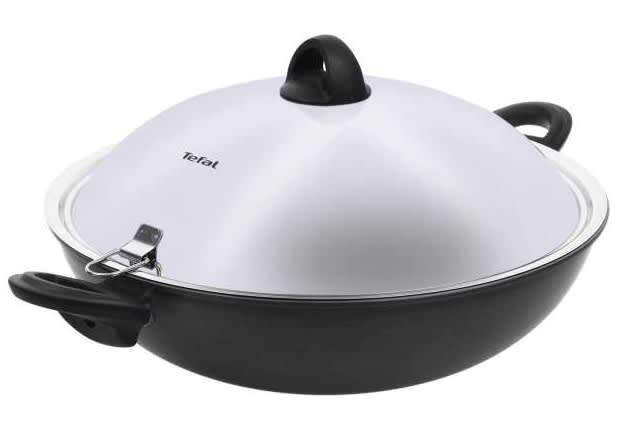 Although hard anodized cookware is typically used for professional kitchens, that doesn't mean you shouldn't invest in it for your home use. The Tefal Novel Induction Hard Anodized Wok, for instance, is strengthened with hard anodized material on both its interior and exterior to make it extra durable and long-lasting.
The 3mm thick aluminium coating also ensures that you are able to achieve quicker and more even heat distribution during the cooking process. This wok can be used on different hobs including ceramic, electric, gas and induction.
---
Omega 36cm Carbon Steel Wok Without Lid
₱ 649
The ability to handle high heat is important when it comes to using a wok for deep-frying purposes. This brings us to the Omega 36cm wok, which is made from sturdy carbon steel. Not only is this particular material durable, it is also able to withstand high-temperature cooking. The high-heat tolerance means that safe usage is ensured and you won't have to worry about toxic fumes being emitted.
Not to mention, this Omega wok is naturally non-stick, making cleaning less of a hassle. The wok also comes with a heat-resistant bakelite handle that is lightweight and easy to handle.
---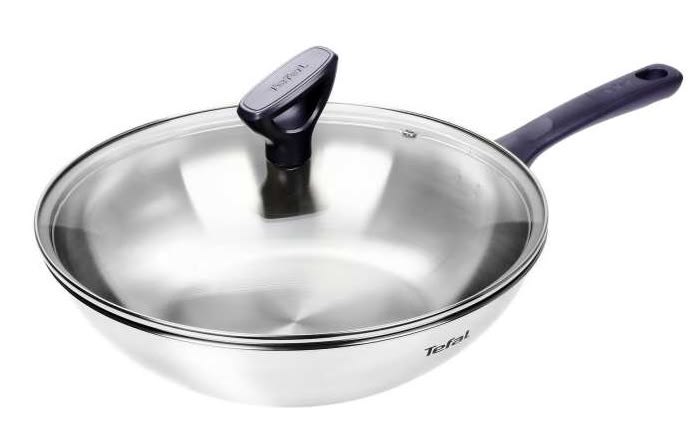 Tefal Daily Cook Wok Pan 28cm w/ Lid
₱ 2900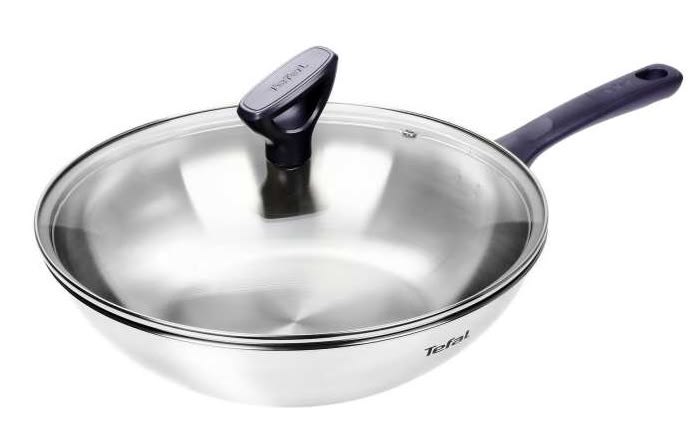 Ideal on all hob surfaces including ceramic, the Tefal Daily Cook Wok Pan is designed for everyday cooking. Made from premium-grade stainless steel, it is built to last even after many years of use. The titanium non-stick coating ensures better heat retention and even heat distribution.
Among other highlights of this wok includes a Thermo-Spot heat indicator and a handle that is ergonomically built for a comfortable grip and easy use.
---
Beka Arome Wok 34cm With Lid
₱ 7100
Made from cast iron, a material known to be durable and able to retain heat longer than most cookware, the Beka Arome Wok is ideal for stir-frying dishes such as fried rice, meat and vegetables. The wok also covers all the essential functions including having two stainless steel side handles and a glass lid with a vent hole.
---
Disclaimer: The pricing shown is just a good indication of how much these products are worth. The prices could change based on the e-commerce promotions that are going on. If some of the products are not available, do email us at [email protected] Thank you!