Face masks are now a necessity for our health. They are important for us to protect ourselves from the harmful effects of pollution, sun, and dust. Most importantly, it helps to prevent the spread of airborne germs and bacteria, which can cause respiratory infections.
Wearing a face mask while coughing or sneezing reduces the possibility of spreading diseases. It became our shield when the pandemic started in the country. It is still highly recommended to wear masks to prevent the widespread of covid and its variants. 
There are several types and brands of face masks in the Philippine market. However, not all are standard. FDA released the names of approved face masks to be sold to the public. To keep our family safe, ensure to only buy FDA-approved face masks. Read more about the 15 best face masks in the Philippines today. 
---
15 Best Face Masks in Philippines 2023 - KF94, N95, KN95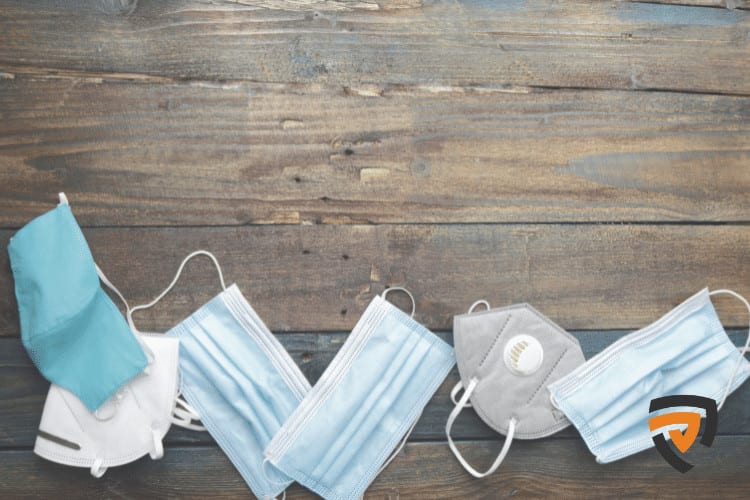 Types of Face Masks
Face masks are designed to protect from respiratory diseases, including colds, flu, and pneumonia. The most common types of respiratory masks are:
Surgical face masks are disposable masks that doctors and nurses wear while treating patients. These masks help to keep large droplets of bodily fluid from escaping. As a result, they shield the wearer from spreading sneeze and cough sprays. Similarly, it acts as a barrier against bodily fluids from others.
The N95 respirator is considered a standard mask that most people wear in public places like schools or offices because it filters out 95% of particles. It covers both the nose and the mouth and has a filter that can be removed for cleaning. It is also self-adjusting, so it fits better with every wearer.
KF94 masks have a 94 percent efficacy against the virus, as indicated by the '94' in KF94. It has a tent-like structure that allows for an air pocket to form between your mouth and the mask. This will improve your breathing efficiency while also providing a tight enough seal to prevent the COVID virus from entering through gaps that may appear if it is not tightly attached to your face.

Cloth masks are intended to slow the spread of body fluid droplets that become trapped in the woven cloth. Even though they lack filters, unlike surgical and N95 face masks, cloth masks are more effective than no mask at slowing the spread of sneezes and coughs. These masks are popular these days because they can be washed and reused.
---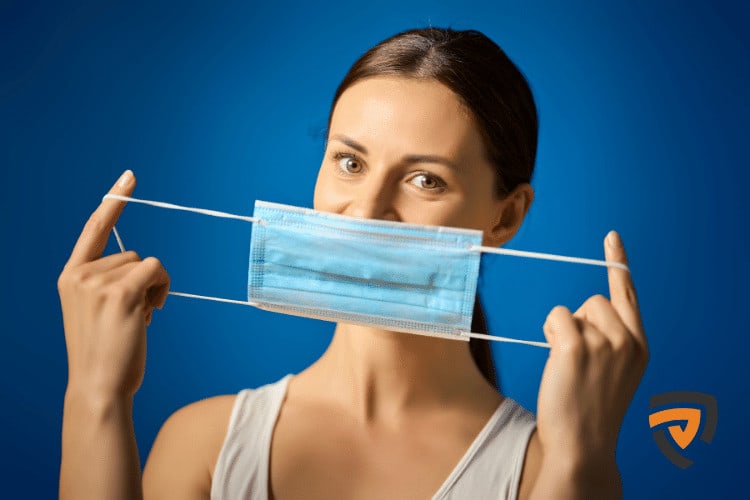 How to Wear a Face Mask Properly?
The first step is to find the correct size of the mask. The size of the mask should not be too small or too big. It should fit your face comfortably and not leave any gaps on either side of your head.
Next, you should seal the edges of the mask around your face with your fingers or by using a handkerchief or tissue paper.
Once you have it on correctly, you need to make sure that your nose and mouth are covered properly so that no air can get in or out of these areas.
---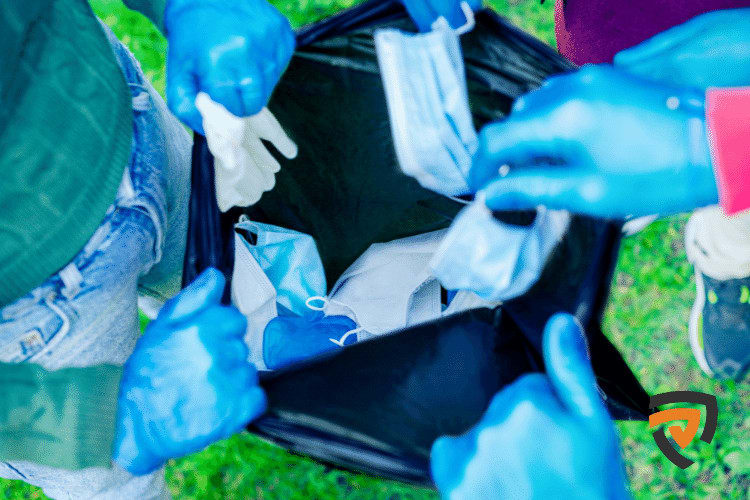 How Many Times Can I Reuse a KF94 mask?
KF94 face masks are similar to N95 masks. KF means Korean filter and its filtration efficacy is 94%. They are designed to be worn for about 40 hours at a time before they need to be replaced with a new one.
KF94 masks have received a lot of attention from consumers because they are made with high quality materials that provide excellent protection against dust and other irritants. They also come in a variety of colors that make them look attractive on people's faces. 
---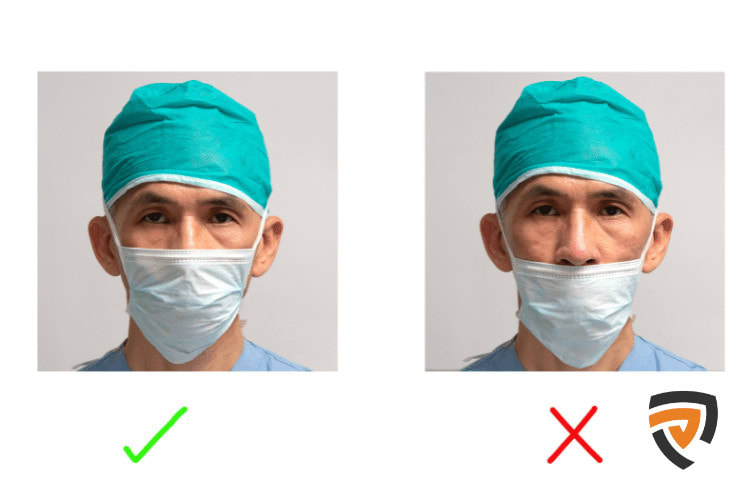 Do's and Dont's
The best way to protect yourself is to wear a mask especially when you are around people who are sick.
Do:
Wear a mask if you have a cold, the flu, or any other respiratory illness

Wear a mask if you are around someone who is coughing or sneezing

Wear a mask if you need to be close to someone who is sick

Dispose of the mask properly after use
Don't:
Don't remove your mask when outside or in crowded places.

Don't wear masks while sleeping or while doing activities that do not require prolonged exposure to air pollutants.
---
Price Range of Face Masks here in the Philippines
The price of the best face mask in the Philippines ranges from ₱ 50 to ₱3,000, depending on the brand. The face mask price is in a very affordable range that you have to try and see for yourself! 
---
Best Brands of Disposable Face masks in the Philippines
With so many varieties of face mask brands on the market, you can surely take your time and choose the best one. When it comes to getting the best for your money, you must think about the best features at an ideal price. The following face mask brands highlight the highest quality of the best face mask in the Philippines.
Indoplas - Indoplas Philippines Incorporated is the first and only Filipino-owned company producing and supplying high-quality medical devices in accordance with international standards. Based on face mask reviews, Indoplas Brand Masks have at least a 99.9 percent filter efficiency in all randomly selected masks.
Surgitech - For 14 years, Surgitech has been recognized in the Healthcare Industry. Surgitech face masks are made of non-woven polypropylene and are certified to have 99 percent filtration. The masks are disposable, three-ply earloops, snug fit, and FDA approved.
Panamed - Panamed face masks are hospital grade and have passed various tests such as liquid barrier testing, flammability testing, earloop attachment durability testing, and electrostatic testing.
RycorTech - What is good about RycorTech face masks is it has many varieties. RycorTech offers non-medical hypoallergenic scented series of face masks, medical-grade face masks, and medical respirators. Besides, reusable KF94 face masks for adults and kids are also available, which are skin-friendly.
3M  - 3M respirators are intended to be simple to use, but the science and quality of manufacturing that ensures their effectiveness is not that simple. The most common of the seven types of particulate filtering facepiece respirators is the 3M N95. This product filters at least 95% of airborne particles but does not protect against oil-based particles.
---
Where to Buy Face Masks in the Philippines?
When shopping for the best face mask, you should check out Shopee and Lazada, two of the most popular online stores in the Philippines. They offer a wide range of prices for budget-conscious buyers, as well as dependable customer reviews, authentic vendors, and products. Besides that, you can buy face masks from Mercury Drug, Watsons, Shopping Malls, and other pharmacies. 
---
Conclusion
We learned many things when the pandemic came. It changed our way of living and outlook on a healthy lifestyle. We became more cautious with our surroundings and facial masks became a part of our daily lives. As the air quality in many places around the world continues to deteriorate, more people are turning to face mask brands. 
There are a lot of factors to consider when buying a face mask. However, it's always crucial to know how long you will be wearing the mask, its filtration efficacy, and how often you will use it. The most important factor is the protection you need.
Related Articles