December is finally here, and Christmas is just around the corner. Start getting into the jolly mood this season and immerse yourself in art classes, marathons and contests. Make new friends, design your own ornaments and decorations, and receive gifts from Santa himself. Check out these events that might be of interest to you.
Events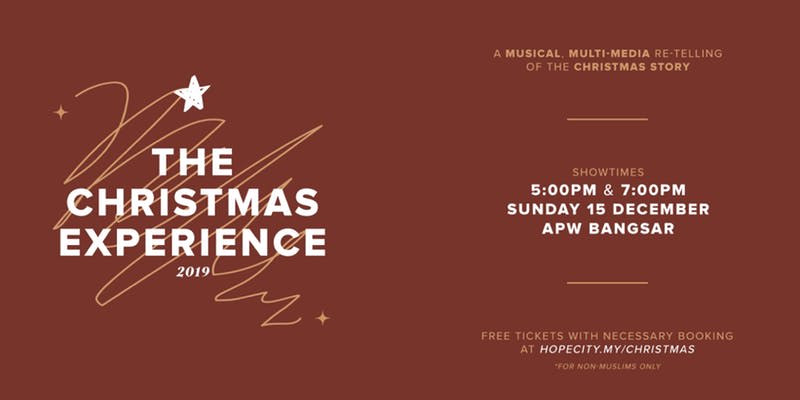 Price: Free Admission
Hope City KL is putting together a fresh and creative concept in re-telling the story of Christmas through music, visuals and lights. What are you waiting for? Join Hope City KL on 15 December 2019 at APW Bangsar. There will be two sessions of services starting from 5 PM and 7 PM. It's going to be an experience not to be missed.
Date: Sunday, 15 December 2019
Time: 5:00 PM – 8:00 PM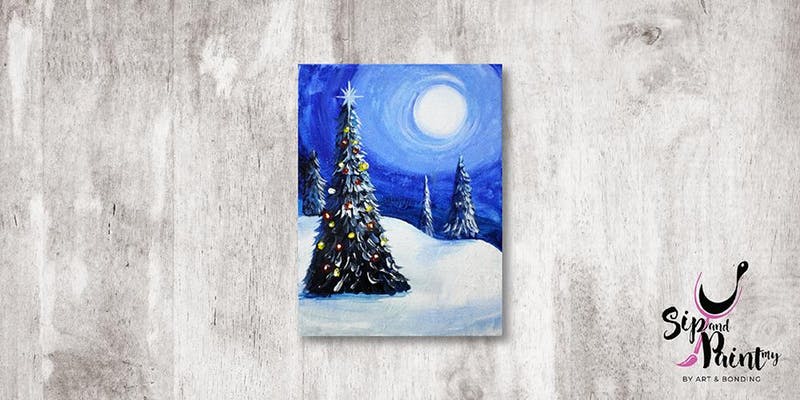 Pricing: 146.99
Sip, paint and have fun! Sip on your favourite drinks and paint your art like a professional artist.
Sip & Paint MY is organizing an event where you can eat, drink and paint with your friends at SOULed OUT Ampang. For RM140 per pax, the package is inclusive of:
1 x Drink (Wine / Beer Mug / Classic Mojito / Coffee / Tea)

1 x Dining Voucher worth RM20 at SOULed OUT Ampang

1 x Canvas (30x40cm)

Step by step guidance by artist

All art materials during the sessions (acrylic paints, apron, easel, paintbrush etc.)
Register now and spend time in this jolly season with your beloved friends and family.
Date: Saturday, December 21, 2019
Time: 8:00 PM – 11:00 PM
Workshops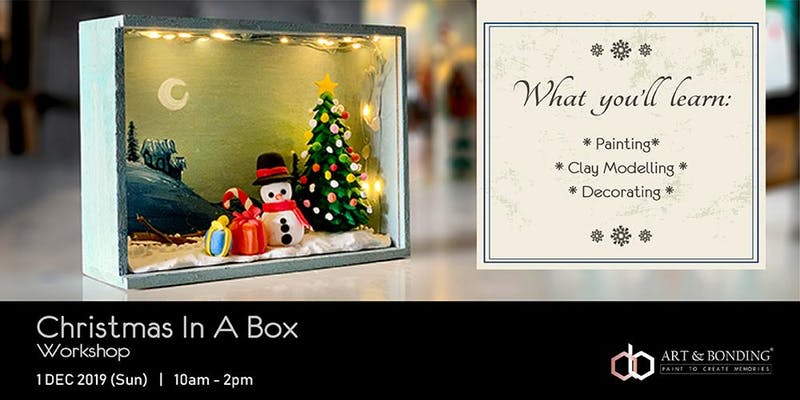 Pricing: 199.48
Ran out of ideas on what to get for Christmas decorations at home? Don't worry, Art & Bonding has you covered. Prep your decorations at home with Christmas In A Box workshop at Art & Bonding's art studio.
The workshop teaches you how to paint and decorate your artwork with a wooden box and clay modelling. Tools & materials such as wooden box + clay modelling and LED fairy lights will be provided during the session.
There will be FREE one glass of wine and snacks and FREE flow for non-alcoholic beverages dedicated for those who can't consume alcohols. You can also bring home your cute Christmas in a Box with fairy lights.
Date: Sunday, December 1 2019
Time: 10:00 AM – 2:00 PM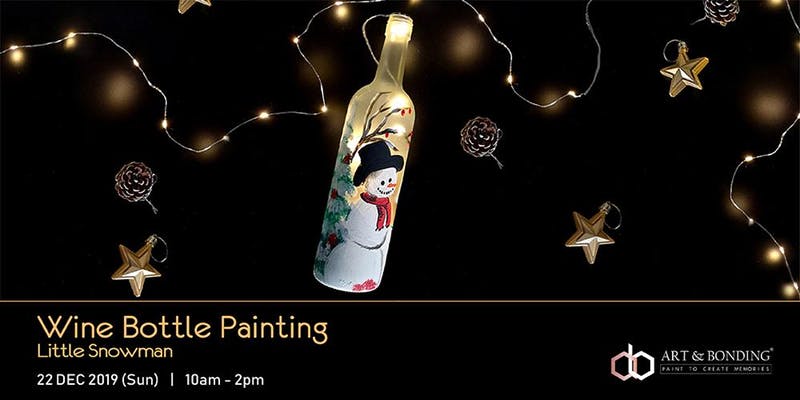 Pricing: 136.49
Don't throw away your wine bottles the next time you finish them. Paint them instead, but first, learn how to at this event. Learn how to draw, paint and decorate wine bottles, and you can use them as decorations or even water bottles.
Enjoy the company of others with a complimentary glass of wine, as well as free flow of coffee and tea. All art materials and empty wine bottles will be included in the package.
Date: Sunday, November 22 2019
Time: 10:00 AM – 2:00 PM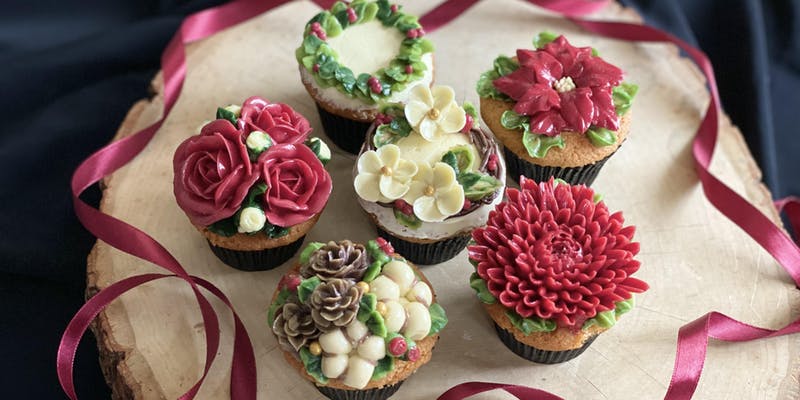 Pricing: 400.00
This is no ordinary baking class! Jolly up your Christmas with Sarah from Baking Junkie in this fun festive class on how to bake cupcakes and to make glossy buttercream.
There will be sharing sessions in baking cupcakes, how to handle buttercream, how to pipe different designs for all cupcakes and other tips and tricks.
Date: Saturday, November 30 2019
Time: 10:00 AM – 5:00 PM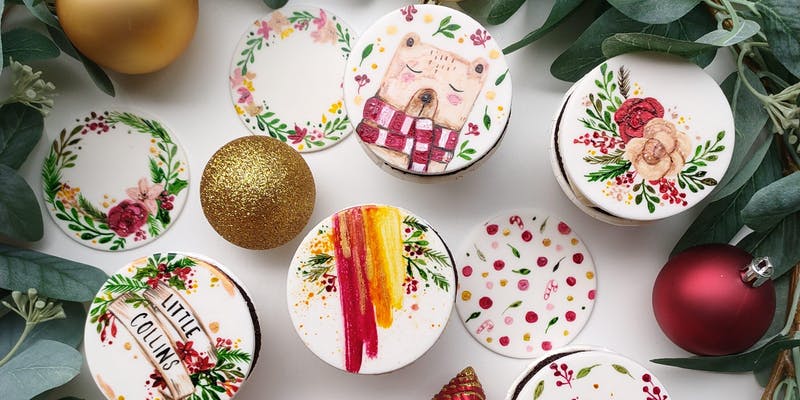 Pricing: 350.00
Christmas is a month away and its time to be merry and creative! LittleCollinsKL & BlackMilkProject are collaborating in teaching how to bake and hand paint your very own box of cupcakes. There will also be a demo on baking Swiss Meringue buttercream by LittleCollinsKL as well as guidance on basic piping skills and assembling your set of 6 cupcakes.
Date: Saturday, 14 December 2019
Time: 10.00 AM - 2.30 PM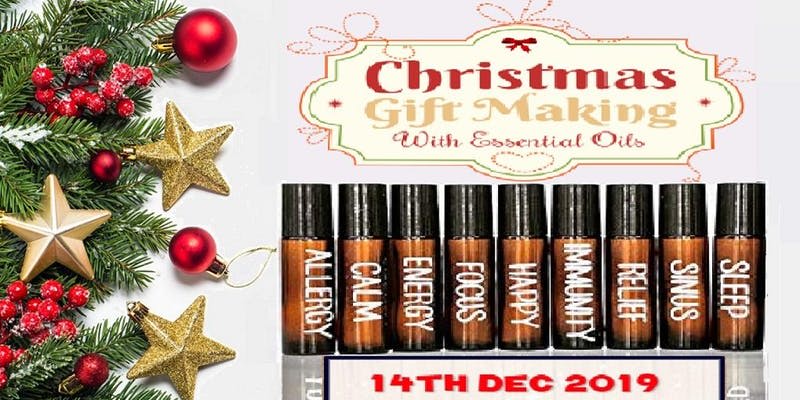 Pricing: 50.00
Christmas gifts aren't always about the brand or price tags. It comes from the sincerity of your heart. What better ways to give out presents to your loved ones with handmade essential oils made from you?
For just RM 50.00, you'll get to learn how to make three products using essential oils and bring home three beneficial, healthy and fragrant gifts for your loved ones as well. Registration will be on a first come, first served basis as it only has limited seats.
Date: Saturday, December 14, 2019
Time: 5:00 PM – 6:00 PM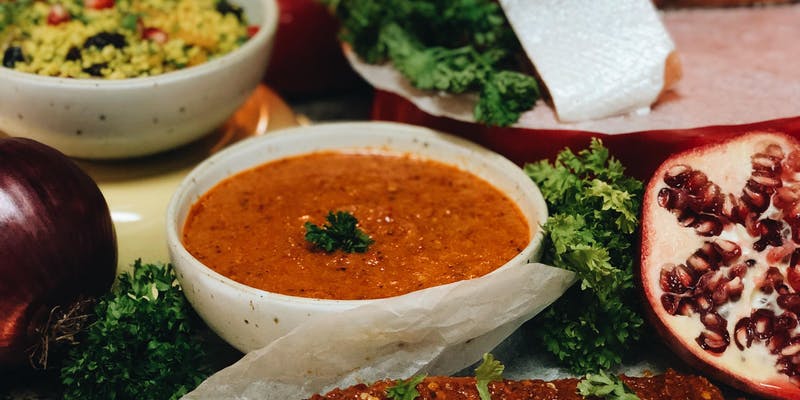 Pricing: 380.00
Holidays are more enjoyable and meaningful when you're dining with your family and friends. Collins Kitchen Lab is organizing a hands on cooking class where you will learn how to prepare scrumptious meals.
In this class, you will learn all sorts of dishes from types of the marinade to bake salmon fillet, etc... Not just that, dinner will also be served, dining with the founders of Tray Cafe and enjoy the labour of love you just cooked up.
Seats are limited to 16 pax, hurry up and get your tickets today!
Ingredients used are all halal.
Date: Sunday, December 15, 2019
Time: 5:00 PM – 8:00 PM
Like writing about great products? We're hiring! Learn how you can write for us!