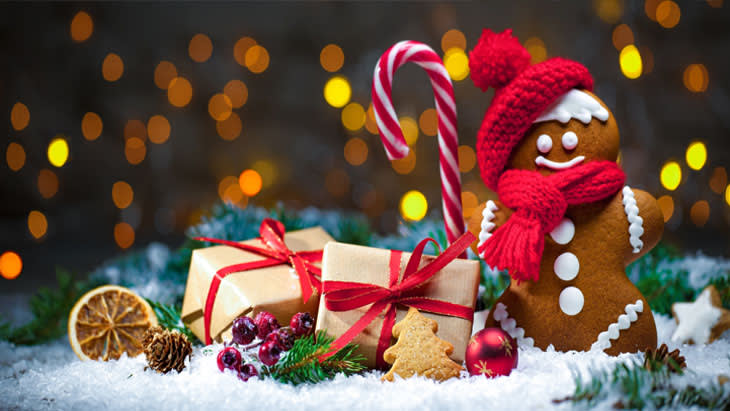 December is finally here, and Christmas is just around the corner. Start getting into the jolly mood this season and immerse yourself in art classes, marathons and contests. Make new friends, design your own ornaments and decorations, and receive gifts from Santa himself. Check out these events that might be of interest to you.
Hokkien Me is playing Santa Clause this Christmas 2018. He's feeling strangely generous and is giving away amazing gifts worth RM 2,000 and above. Do RSVP now to chat with him during our live streaming sessions and stand a chance to win. Stay tuned for more updates.
Live streams on Facebook:
Date:
Thursday, 6 December 2018 - Announcement of the giveaway
Thursday, 13 December 2018 - First Giveaway
Thursday, 20 December 2018 - Second Giveaway
Time: 12.30pm
Price: Free Admission
Join Malaysian singing diva Jaclyn Victor, Sam Lopez, Willie Rebaño and Maria Angela in a multi-media, musical retelling of the Christmas story, narrated and performed by Elvira Arul. Besides that, you'll get to enjoy the Christmas Market hosted by APW Bangsar. Note that this is a non-halal event, but everyone's welcome.
Date: Sunday, 16 December 2018
Time: 5pm – 7pm
Price: RM 150.00
Why spend a fortune on Christmas decorations when you can make them? Come by and get festive and surround yourself with beautiful lights and positive vibes, while learning how to paint. You can use them for your home, or give them as unique gifts. Also, you'll get to enjoy a glass of wine, and a free flow of coffee and tea. That aside, you'll also be provided with all art materials like acrylic paints, brushes, a colour palette, a canvas and aprons.
Date: Sunday, 14 December 2018
Time: 2:30pm – 6:30pm
Price: 157.49
Don't throw away your wine bottles the next time you finish them. Paint them instead, but first, learn how to at this event. Learn how to draw, paint and decorate wine bottles, and you can use them as decorations or even water bottles. Enjoy the company of others with a complimentary glass of wine, as well as free flow of coffee and tea. All art materials and empty wine bottles will be included in the package.
Date: Sunday 14 December 2018
Time: 2:30pm – 6:30pm
Price: Free admission
Drop by and enjoy a carnival filled with food booths, games booths and stationary booths. Besides shopping, there will be performances and media experiences for you, your friends and family.
Date: Saturday 15 December 2018
Time: 9:30am – 8:30am
Price: RM 120.00
Can't decide which wreath to buy this year for Christmas? Make one of your own then! Join CzipLee, in conjunction with the launch of Me Books, in two paper crafting workshops. It's ideal for you and your family. Making wreaths aside, you can also learn how to make ornaments and Christmas cards. Additionally, each ticket includes a children's picture book that's suitable for you and your children.
Date: Saturday, 8 December 2018
Time: 10.30am to 12.30pm
Price: RM 40.00
No more waking up at ungodly hours for a run around town. This Christmas, go for a 30KM run, at the convenience of your own home, a park of your choice, and at any time you're comfortable with.
Date: 10 - 31 December 2018