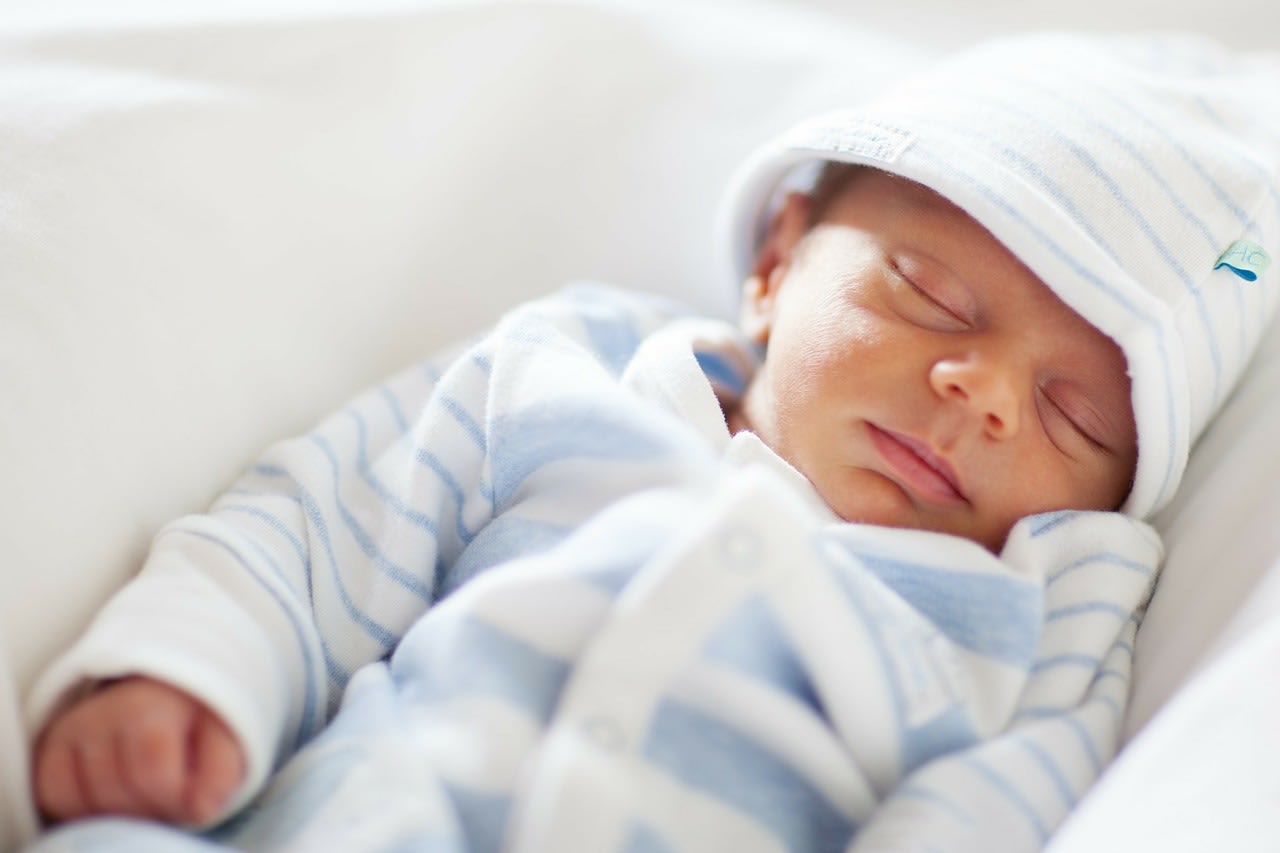 First-time parents have tons of questions about what they'll need for a newborn. A baby crib is the first thing expecting parents look into while preparing for their new arrival. Between all the different types of cribs, you might feel a little lost. Don't fret! ProductNation has listed a few of the best baby cribs currently available on the market.
1. Babyhood Classic Curve 4-In-1 Convertible Cot
Best 4-In-1 Convertible Crib
Price from RM1,349.00
The Babyhood Classic Curve is a 4-in-1 convertible cot. It can be used as a baby crib, playpen, and even turned into a toddlers' bed (when the time comes). This is a classy crib that will look stylish in your home!
On top of that, it can be used until your baby turns five years old. If you're looking for something that can be used for the next few years, this will suit your needs.
2. Babyhood Amani 3-in-1 Cot
Best 3-In-1 Convertible Crib
Price from RM87.11
The Babyhood Amani is a 3-in-1 cot is unlike any other baby cot you've seen. It's truly a beautiful crib and will make your nursery stand out. It even comes with a toddler rail and kit so that when you eventually convert your crib into a bed for your toddler, you'll have all the tools available to help you.
4 people added this to their wishlist
3. Babyhood Classic Sleigh 4-in-1 Cot
Safest Baby Crib
Price from RM87.11
The Babyhood Classic Sleigh is a 4-in-1 cot, designed to keep your little one super-safe. Don't settle for just any random cot; with Babyhood, you're able to get the best grade of baby cribs for your little one.
What's better yet is that you'll be able to use it for years. This cot allows for two base levels, which places importance on your child's comfort as they grow.
4. Royalcot R403 D+R Baby Cot
Best Newborn Crib
Price from RM619.04
The Royalcot R403 is designed to keep your newborn secure and comfortable. This crib is made from Grade-A solid rubberwood. Its rounded and soft corners assist in avoiding any potential injuries.
Additionally, it allows three adjustable positions for extra mattress support, ensuring that your baby is extremely safe. If you're a new parent, worrying about your baby's safety even in the cot, this is an excellent buy for you.
5. Royalcot Baby Cradle 11
Best Crib With Wheels
Price from RM87.11
The Royalcot Baby Cradle 11 is a cheaper crib option. Also made from Grade-A solid rubberwood, this ensures your baby's safety in its solid confines. Additionally, it can later be converted into a table once your child has grown out of it.
The corners are rounded and soft to avoid your baby getting injured. The price of the crib doesn't matter, the safety of your child does, and this is a fantastic option.
6. My Dear Wood Crib
Best Crib With Drawers
Price from RM87.11
My Dear Wood Crib comes with extra compartments, allowing you to store baby clothes, diapers, and other necessities. For new parents searching for some extra storage, this is ideal. It functions just like any other crib but comes with 2 cupboards. Keep your nursery looking neat and tidy with extra storage, while your baby sleeps!
7. Babyhood Kaylula Sova Cot 5-in-1 Classic
Best Modern Baby Crib
Price from RM87.11
The Babyhood Kaylula Sova is the latest in crib designs. It's classy and beautiful, with a stylish, modern feel to it. With its sleek bars, it's is meant to make your baby feel free and airy. This cot was made especially for newborns to learn to appreciate and enjoy the world outside. It's a small cot which will not take up much space.
8. Royalcot R295
Best Cheap Baby Crib
Price from RM295.74
The Royalcot R295 is a cheap cot designed to keep your baby safe. Any crib sold om the market is made to keep babies safe and secure, no matter the cost of the product. This product allows two hand-safety dropsides to make things easier for parents.
The crib is extremely easy to assemble as well. The coat of paint used is non-toxic, and therefore will not cause any health issues for your little one.
9. My Dear Wood Crib
Best Wooden Baby Crib
Price from RM87.11
My Dear Wood Crib comes with extra storage and a small door located under the baby's mattress. Because it's an open compartment, it might not be a good idea to keep too many things there.
This is a simple wooden crib that will compliment your home. It also comes with an additional mosquito net stand to protect your baby from any unwanted insects.
10. Nuna SENA (Graphite)
Best Portable Crib
Price from RM87.11
The Nuna SENA was made for parents who enjoy travelling. It folds easily with one hand and is super light. You can carry it briefcase-style, and it comes with a soft quilted mattress for your baby. It also comes with a travel bag, so all you'll need to do is put it in the bag and be on your way.
11. Aeromoov Instant Travel Cot
Best Small Crib
Price from RM87.11
The Aeromoov is a lightweight baby cot made just for travelling, hence it's incredibly easy to set up and just as simple to dismantle. This crib can be used for children from the age of 2 months to 4-year-old toddlers and comes with a super comfy mattress too.
Disclaimer: The pricing shown is just a good indication of how much these products are worth. The prices could change based on the e-commerce promotions that are going on. If some of the products are not available, do email us at [email protected] Thank you!