The diaper business is a dirty business. When purchasing one, there are many aspects to consider such as cost, comfort, sensitivity, and durability, among others. If your quest for the perfect diaper for your baby has you completely pooped out, you've come to the right place.
Read on for a compilation of diapers that have got yours and your baby's needs covered!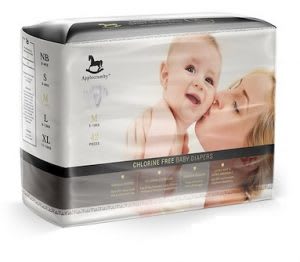 Applecrumby Chlorine Free Premium Tape Diapers
RM 35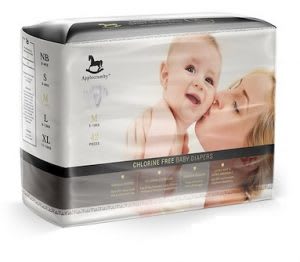 Applecrumby's diapers are gentle on the skin. It is free from dyes, fragrance, latex and chlorine. Only gentle, natural goodness remains; like an ultra-absorbent diaper core made of sustainably sourced fluff. The sheet's core sports a beehive texture for extra absorbency, and thanks to its excellent triple-leak guard, this diaper does a great job protecting against leaks.
Catering to the teeniest of baby bums, the diaper's core is made from special unbleached cotton that is safe for infant-use. The stretchable waistband, ultra-comfy side panels, and re-fastenable perforated tabs provide the perfect fit, yet, gives your baby the freedom to roam about.
---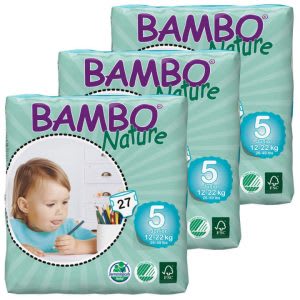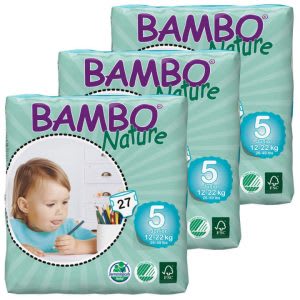 Any responsible parent would be concerned to know what is contained in their baby's diapers. Bambo Nature is a brand that is committed to caring for both your baby's health and the environment. Trusted by dermatologists, these diapers are certified to be free from harmful chemicals. Eco-Friendly management is also implemented in the manufacturing process, guaranteeing a safe and chemical-free production.
Containing biodegradable premium wheat starch that is breathable, this helps to stave off diaper rashes. It is designed to fit from birth to potty training, offering a healthy and comfortable diaper experience. These hypoallergenic diapers are also made as natural as they come and loved for their velvety-like feel and their super-absorption.
---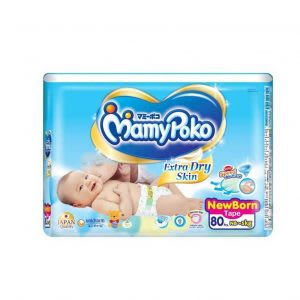 Mamypoko Extra Dry Skin
RM 34.9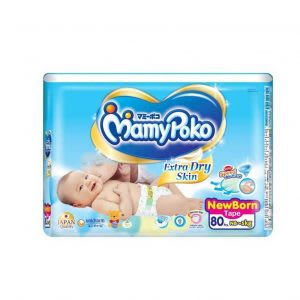 Mamypoko's diapers include a wetness indicator that alerts you when your baby requires a change. Equipped with superior absorbency, it promises to keep your baby dry and comfortable for up to 12 hours. It is also designed with a contoured waistline and soft re-attachable tapes to secure the diaper from leaking. Keep your baby comfy and happy all day!
---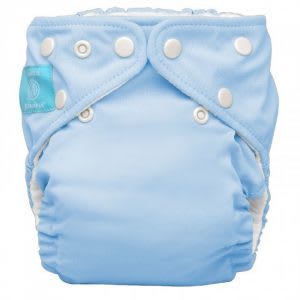 Charlie Banana Cloth Diaper
RM 61.9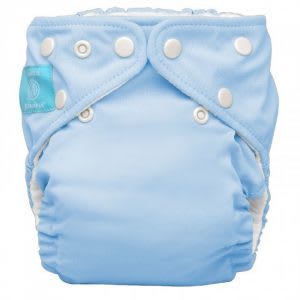 Charlie Banana Cloth Diapers are great as they don't contain chlorine, chemicals or gel. The diaper cover works with a smart loading pocket for you to insert a biodegradable liner, and each liner is designed with high absorbency levels that provide excellent protection against leaks. This makes it great for both daily and overnight use.
As your baby starts to grow, simply adjust the elastic sides around the leg area. Not only are these diapers easy to put on and take off, but they are also convenient to clean, and come in an array of adorable colours.
---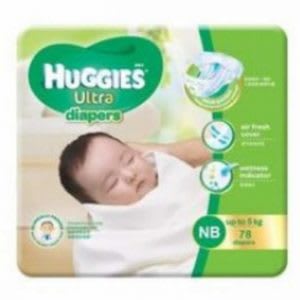 Huggies Ultra Diapers Newborn
RM 40.95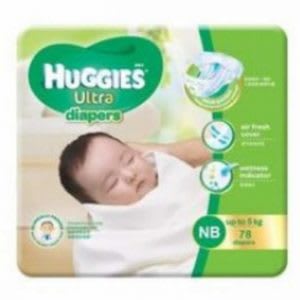 Huggies' Ultra Diapers is hypoallergenic, gentle and cloth-like soft, which is great for a newborn's bottoms. As one of the most trusted diaper brands in hospitals, this diaper has a helpful stretchable taped-waistband to provide snug room for your baby's healing umbilical cord stump.
Plus, it has a colour-changing indicator that is useful for parents who may be questioning whether its diaper changing time or not. Clinically proven to promote air circulation, it will also help to keep your baby's bottom dry for up to 12 hours.
---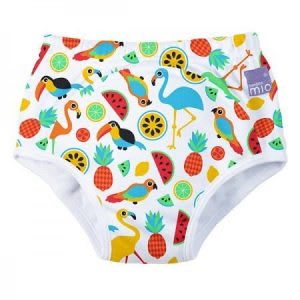 Bambino Mio Potty Training Pants
RM 48.9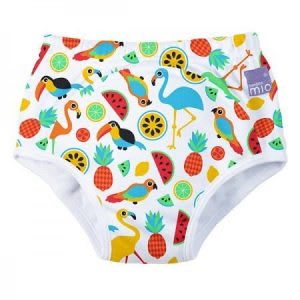 Bambino Mio Potty Training Pants is a reusable pull-up diaper that grows with your baby from newborn to potty training. It is a great investment for parents who are anxious about making the transition. Providing an effective bridge between diapers and big-kid-underwear, these are machine washable and can repeatedly be worn.
The pull-up feature allows for easy wearing and removal. The stretchable fabric provides all-day comfort and doesn't restrict your baby's natural urge to crawl, wriggle and play. The absorbent core wicks moisture away from your little one's skin, preventing diaper rash and irritations the inner lining is made from waterproof material for comfort and protection from leaks.
---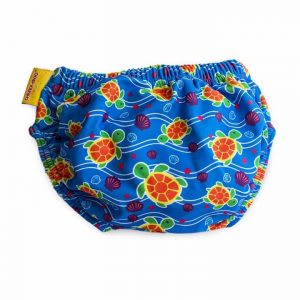 Cheekaaboo Swim Diaper
RM 44.9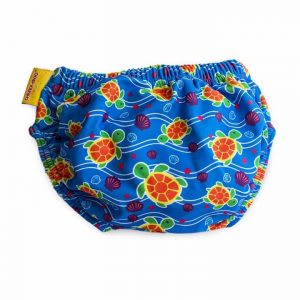 Cheekaaboo's Swim Diaper is a reusable cloth diaper with an inner waterproof layer. The special leak guards are designed to withstand immersion, as well as handle soggy messes. Composed of a durable, lightweight fabric, it also has a drawstring waistband to fit your child snugly.
Eco-conscious parents will love that these quick-drying diapers are washable and can be reused in the next water adventure. They are cost-effective in the long run and will aid in fewer diapers ending up in landfills. Boasting bright and vibrant designs, you will easily spot your little swagger at a glance!
---
Disclaimer: The pricing shown is just a good indication of how much these products are worth. The prices could change based on the e-commerce promotions that are going on. If some of the products are not available, do email us at [email protected] Thank you!
Like writing about great products? We're hiring! Learn how you can write for us!