Like cooking, brewing your own coffee is a hands-on process that can be enjoyable and very rewarding. Whether you like your coffee black as night or fine cappuccinos floating the fanciest foam art to make your Instagram followers jealous; we've got our pick of the best coffee machines that'll make you look forward to waking up every morning or not sleep… It's time to smell the coffee.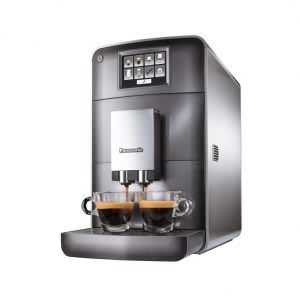 Panasonic NC-ZA1 Espresso Coffee Machine
RM 4398.9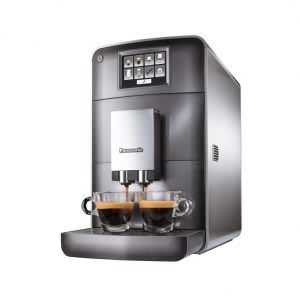 The NC-ZA1 is Panasonic's very first and boldest attempt at coffee machines; instead of starting out with a manual machine, Panasonic has dived in head first and came up with one of the best automatic machines we've ever seen.
The NC-ZA1 is a handsome well-designed machine with a flushed top-loading bean hopper with a grinder (expandable with an add-on to increase capacity), full-color LCD touchscreen control, front-loading 1.4l water tank, swanky cup illumination and even a spring-loaded drip tray that tucks away when not needed, saving counter space.
User programmable system lets you create the coffee drink that you like and recreate it at a single touch. All the cleaning of the inner unit and tank is done from the front while the milk tank attachment is external on the side.
The Panasonic NC-ZA1 is simply excellent, competing well with other machines in coffee quality and outpacing the more established brands for value and aesthetics.
---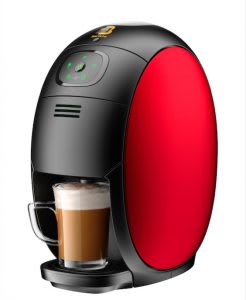 Nescafe Gold Blend Barista
RM 299.00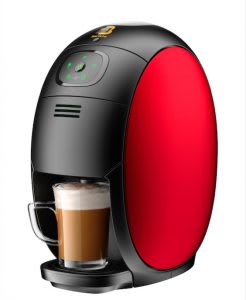 A true working-class hero, Nescafe's Gold Blend Barista turns regular Nescafe Gold Blend soluble coffee or similar freeze-dried coffee into 5 different types of coffee drinks with the convenience of a single touch.
Making espressos and longer drinks like lungos or americanos are pretty straightforward, how the humble Barista makes cappuccinos and lattes without a milk dispenser or even a steam wand is truly clever; steam and hot water are blasted into your pre-poured cups of milk to heat and froth it before laying on the coffee.
Modern design, easy-to-use, serviceable and highly economical to operate, Nescafe Gold Blend Barista makes instant coffee instantly good.
---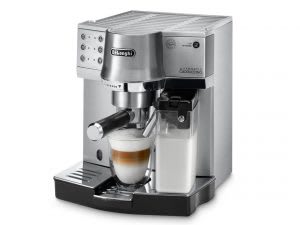 Delonghi Silver Pump Espresso EC860M
RM 1599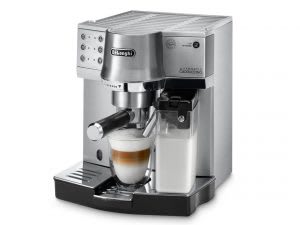 The stainless steel Delonghi Silver Pump EC860M is a programmable semi-automatic coffee machine with a milk carafe attachment to whip up piping hot cappuccinos and lattes at a touch of a button. It is unusual to see machines with milk carafes at this price point let alone the programmable features the EC860M packs.
Customize the volume and temperature of your coffee shots or even adjust the milk volume for specialty drinks like lattes. It comes with a pressurized portafilter that is configurable for different shots and compensates when you don't have consistent tamp on your grinds.
Thanks to its Dual Thermoblock system, coffee and milk are kept at the perfect temperature along with pre-heated cups at the top of the machine. Automatic milky cappuccinos in warm little cups? Sign us up!
---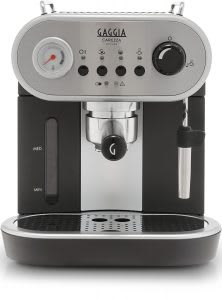 Gaggia Milano Carezza Deluxe
RM 1399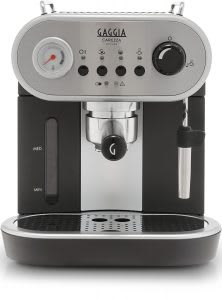 Sporting retro Italian styling, the Gaggia Milano Carezza Deluxe is an espresso machine full of personality set to bring home barista-style coffee-making experiences. Its charms lie in getting more hands-on than you normally would with a pod or automatic machines.
Made to stand out in any kitchen, it comes with a rounded fascia, cup warmer and coffee holder made of metal as well as a characterful analogue temperature dial that'll have you feeling like you're running your own little café out of your own home.
The water tank holds a generous 1.4l of liquids while slotting in behind the coffee holder. It is a machine full of quirks in the way it works and isn't exactly idiot-proof; until you learn its little nuances, the Gaggia Milano Carezza Deluxe produces great coffee with rich golden crema.
Once you get it right, there's no better feeling than when you're making the best coffee in the world right there and then.
---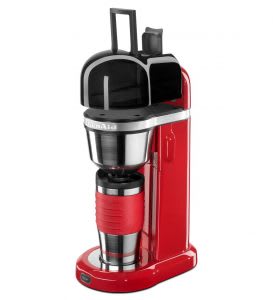 KitchenAid Personal Coffee Maker
RM 380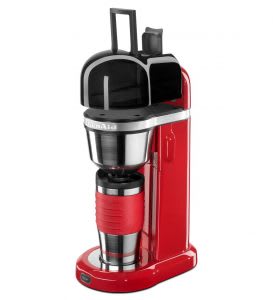 From the famed makers of the lovely countertop stand mixers KitchenAid, comes the Personal Coffee Maker. It's essentially a single-person filter coffee machine for the person on-the-go that takes up very little space in the kitchen.
Specifically designed to be used with an insulated mug that you pop off and take with you on your way to work. The Personal Coffee Maker produces coffee that is ready to drink but hot enough for when you want to add milk.
Convenient if you have little time in the mornings and prefer a long black coffee over a dainty espresso.
---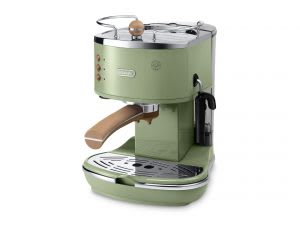 Delonghi Icona Vintage
RM 988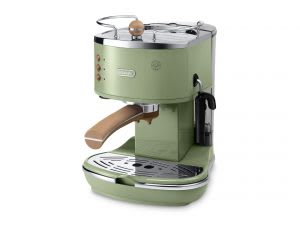 Coffee machines can get pretty expensive but great coffee doesn't have to. If you're in the market to learn to make coffee the barista way, Delonghi'sIcona Vintage coffee maker just might be up your alley.
In a pretty vintage inspired body, the Icona Vintage is a capable pump espresso machine equipped with a 15-bar pressure stainless steel boiler for consistent extractions, 2 separate thermostats to control water and steam temperatures as well as a pannarello-styled milk frother at its side.
Single buttons with light indicators make sighting the readiness of the machine easy when operating. It's a likable excellent starter machine that lets coffee making and learning be fun without costing too much money.
---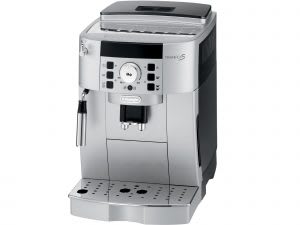 Delonghi Magnifica
RM 2539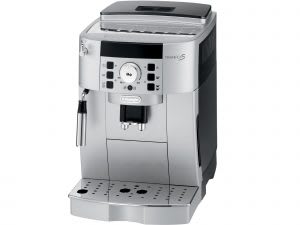 Coffee experts swear by bean-to-cup machines which magically transforms coffee beans to richer, more intense coffees than other systems. If it's not already apparent, most of these appliances cost a lot of money but Delonghi'sMagnifica S is one of the better-valued prospects for the coffee lover.
Being an automatic, all you need to do is put your choice of coffee beans or ground coffee into it and out comes the perfect cup in short order. Easy-to-use controls let you choose the type of coffee you want, down to the desired strength of the aroma.
The Magnifica S automatically cleans itself periodically and comes with an auto decalcification indicator to alert you on the time to clean its tanks. Cleaning the brew system is a cinch as the brew group is removable from the front door and needs only to be rinsed under warm water.
Who says enjoying great coffee at home has to be a hassle?
---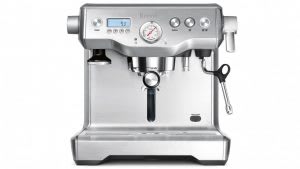 Breville The Dual Boiler
RM 4999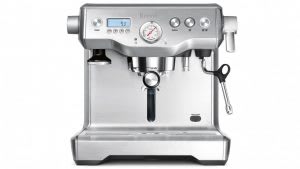 The Breville Dual Boiler is a serious machine for the traditionalist coffee maker looking to perfect their craft and barista skills. The Dual Boiler comes with a digital interface that allows easy programming of pre-infusion time length, brew and dosing time control and brew temperature through an electronic PID.
Within the machine are stainless steel boilers with Italian pumps that create the perfect extraction pressure in a consistent temperature. The group head is heated to maintain stable espresso shots. Simple version: delicious coffee every time. The Dual Boiler also features a traditional steam wand for total control of aeration with 360-degree articulation for that perfect angle of frothing. There's also a 3-hole tip for evenly heating milk if needed.
---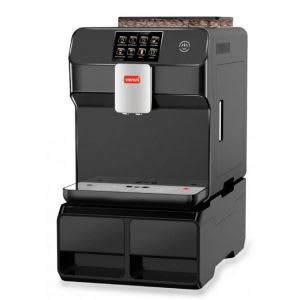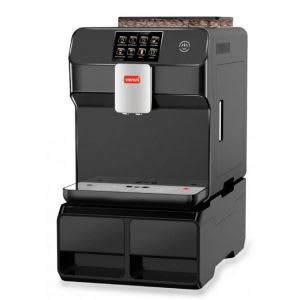 Relatively new in the market, the Venus A9 is a surprisingly well-decked and equipped automatic coffee machine that will be right at home in a small office. With an onboard fully programmable one-touch LCD control panel, you can remove all guesswork from making that perfect pick-me-up to combat post-lunch food comas.
The A9 comes with a 250g bean hopper, a container for 15 cups worth of ground coffee, external milk canister attachments and the option to plumb it to an external water supply to just keep the drinks flowing with minimal downtime. This machine also has an optional expansion tray to store accessories, beans and coffee grounds.
With the ability to automatically clean, rinse and descale itself, the Venus A9 is going to be that popular hard-working co-worker everyone can get along with.
---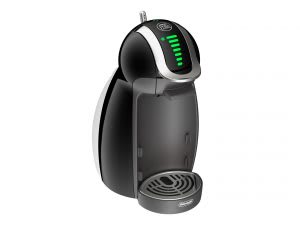 Krups Nescafe Dolce Gusto Genio 2
RM 388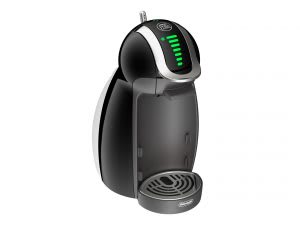 The Krups Nescafe Dolce Gusto Genio 2 coffee machine uses Nescafe's popular pod coffee system that is ubiquitous and readily available the world over. The Genio 2 takes the art of coffee making, distilling it into an easy to understand, plug and play method of making a plethora of delicious drinks both hot and cold.
Its cool chic futuristic outlook that is very pleasing to the eye and colourful (like a compact little penguin) makes it an ideal countertop piece that doesn't take up much space. Using a clever and intuitive joystick system, temperatures as well as how long or short you want your drink to be can be adjusted immediately.
Through its removable 1l water tank, you can easily swap iced water to make cold drinks in a jiffy. It is a clever, back-to-basics and a wildly convenient way to enjoy all the coffee your heart desires without having to learn how to grind or tamp coffee.
---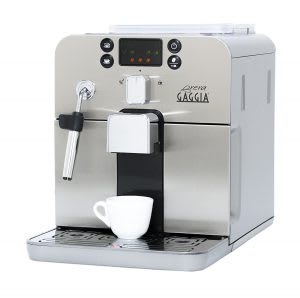 Gaggia Milano Brera
RM 2980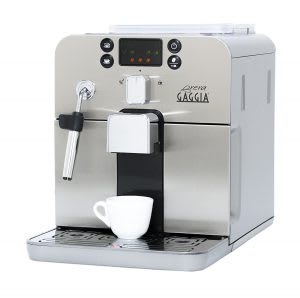 We like the Gaggia Milano Brera for being a compact and handsome machine that is very neat in its business of making coffee from beans to your cup. Finished in metal, the Brera looks every bit the professional machine that won't be out of place in a coffee shop.
Its double boilers deliver shots of espresso automatically using beans ground from its built-in whisper quiet ceramic grinder and 250g coffee bean container. The espresso may not match the best manual espresso machines but it is an acceptable brew that makes an excellent base for a longer coffee.
If your aim is the ultimate in convenience, we think the Brera is a good buy.
---
Stovetop Espresso Maker Moka Pot
RM 11.99
While we have nothing against French presses and drip coffee machines, you've got to hand it to the Moka pot for perfecting the art of good coffee making at an exceptional value. The core of every good coffee drink starts from the humble espresso, this beautiful stainless steel Moka pot extracts full-bodied flavour out of ground coffee with no electricity or fancy equipment.
After setting up the Moka pot with finely ground coffee powder and water, heat it over a stove, induction cooker or even alcohol burner and wait for that charming little burble it makes as the coffee rises to the upper chamber within minutes. This particular example makes coffee for 2 but you can find larger variants easily.
---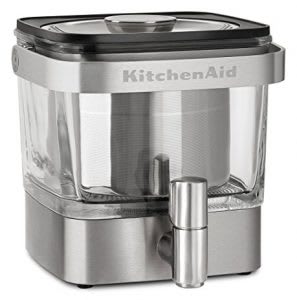 KitchenAid Cold Brew Coffee Maker
RM 618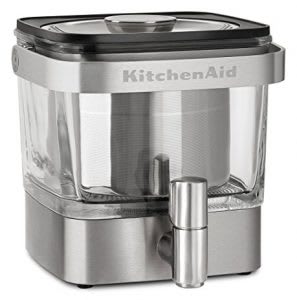 Cold brewing takes the edge and bitterness out of most coffee beans that are usually highlighted from the heat of espresso machines pushing hot water through grinds. KitchenAid's Cold Brew Coffee Maker is an easy machine to use that does not require external electricity, just put freshly ground coffee (or tea) into its sieve and add water.
After a few hours, you'd have a delicious drink on tap that is ready to be iced. Better still, leave the coffee maker in the fridge and have it refreshingly cold every time. Easy to clean, simple to make and impeccably built, this is easy cold coffee married to good design.
---
Disclaimer: The pricing shown is just a good indication of how much these products are worth. The prices could change based on the e-commerce promotions that are going on. If some of the products are not available, do email us at [email protected] Thank you!
Like writing about great products? We're hiring! Learn how you can write for us!