Want to start the day with fruits but are too lazy to chew? How about gulping down your breakfast instead? Nah, forget about squeezing oranges with your bare hands. Thanks to the creation of slow juicers, you can now enjoy more nutritious, masticated (commonly referred to as "slow") juices!
Slow juicers are slow but that's because they use a pressing force to get the juice through a filter without creating too much heat and friction. That way, the juice retains most of its nutrients out from the produce. Remember that the old saying goes, slow and steady wins the race!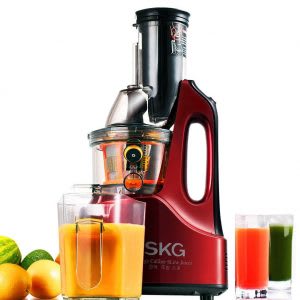 SKG Wide Chute Anti-Oxidative Slow Masticating Juicer
RM 599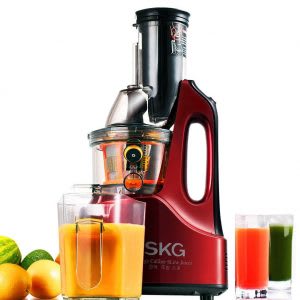 Everything tastes better when it's made at home including the hippy cold-pressed juices. With this SKG cold-pressed juicer that has a 3-inch wide chute, you can make your own cold-pressed juice at home without all the extra chopping and cutting of veggies and fruits.
Its juicing space is sealed to prevent oxidation from occurring. Moreover, the highly versatile juicer also has the ability to make smoothies, sorbet and tofu.
---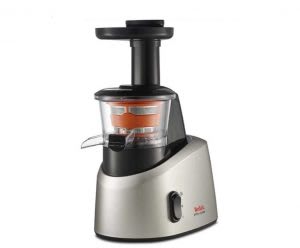 Tefal Infiny Press Slow Juicer ZC255
RM 599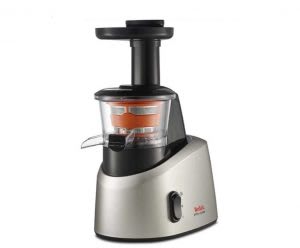 Whether it's fruits with seeds or with skin on, this slow juicer is able to extract the most out of your produce. And it has much to do with its juicing technology whereby the turning screw slowly rotates while exerting pressure on the fruits. Rest assured that this juicer lives up to its claim as it has been lab-tested with a kilo of raspberries and a kilo of oranges.
---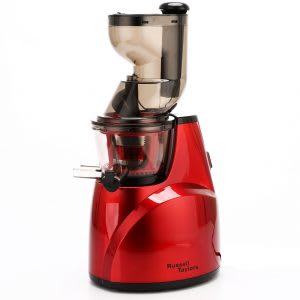 Russell Taylors Whole Fruit Slow Juicer SJ-35 (Extra Wide Mouth)
RM 279.99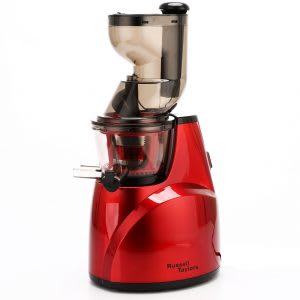 Looking for a slow juicer that goes easy on your pocket but fit enough to run your beverage business? Look no further as this quiet juicer ticks off those boxes.
Certified by SIRIM and Suruhanjaya Tenaga, this slow juicer is a revolutionary must-have for your kitchen. Not only is it easy to be cleaned, but it is a low power consumption model and operates without vibrating much so don't worry about shuddering countertops.
---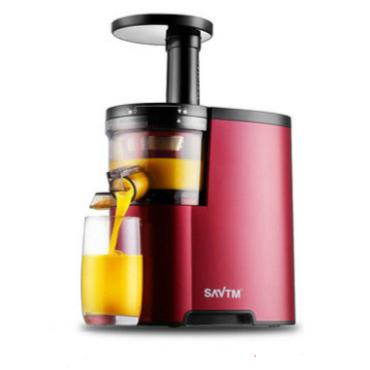 SAVTM JE-07 Slow Juicer
RM 168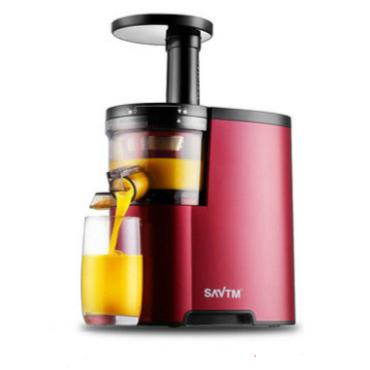 Who says slow juicers need to be expensive? This decent slow juicer has most of the basic functions of your regular slow juicer. The juicer is pretty straightforward with no complicated set-up rules or cleaning method. Just throw in your favourite veggies and fruits and let the magic happen. Then before you know it, you've got yourself a glass of fresh juice!
---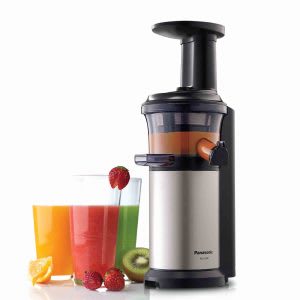 Panasonic MJ-L500 Slow Juicer
RM 919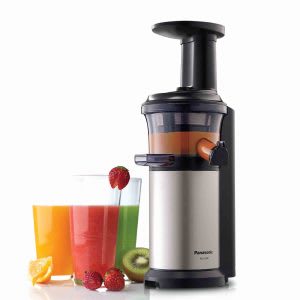 With its low-speed compression method, this compact slow juicer produces a large amount of juice from veggies and fruits (1 litre to be exact). If you would like to give kale sorbet a go, just switch the attachment to the 'Frozen attachment' and a bowl of healthy ice cream will be on its way!
While made of stainless-steel for prolonged life, the juicer has quite a slim body and thus, veggies and fruits have to be cut into smaller pieces but hey, just a bit of extra effort and you've got yourself a glass of healthy green juice.
---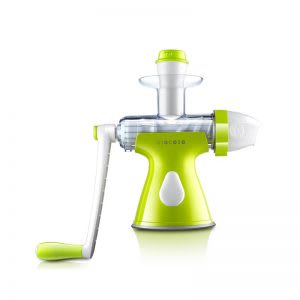 GIOCOSO 2 in 1 Slow Juicer & Ice Cream Maker
RM 80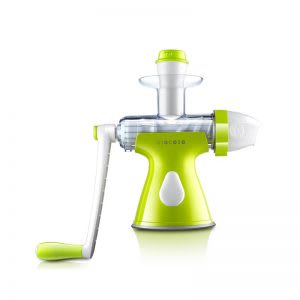 What's better than getting your kids to help you juice fruits, then enjoy the drinks together? Although this slow juicer requires a bit of arm workout via cranking the handle, you can actually make your own ice cream out of frozen fruit cubes; what a treat!
This slow juicer lives up to its claims as being easy to be cleaned because the entire set is not as mechanical as other juicers. And because it's easy to be cleaned, it saves you time, water and power.
---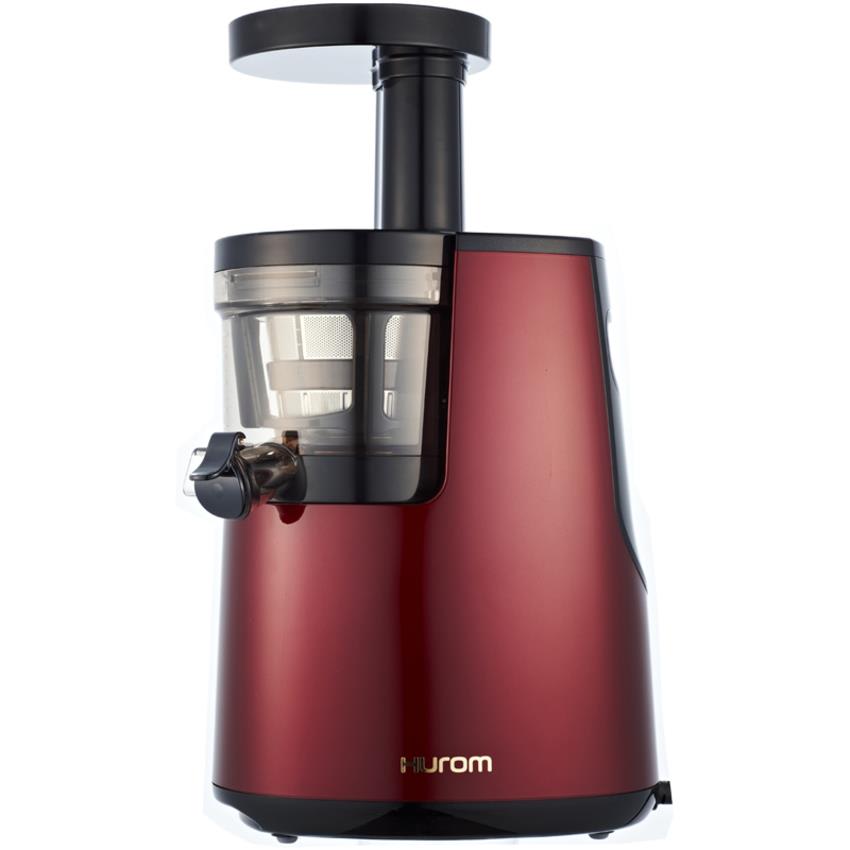 HUROM HH Elite Juicer
RM 599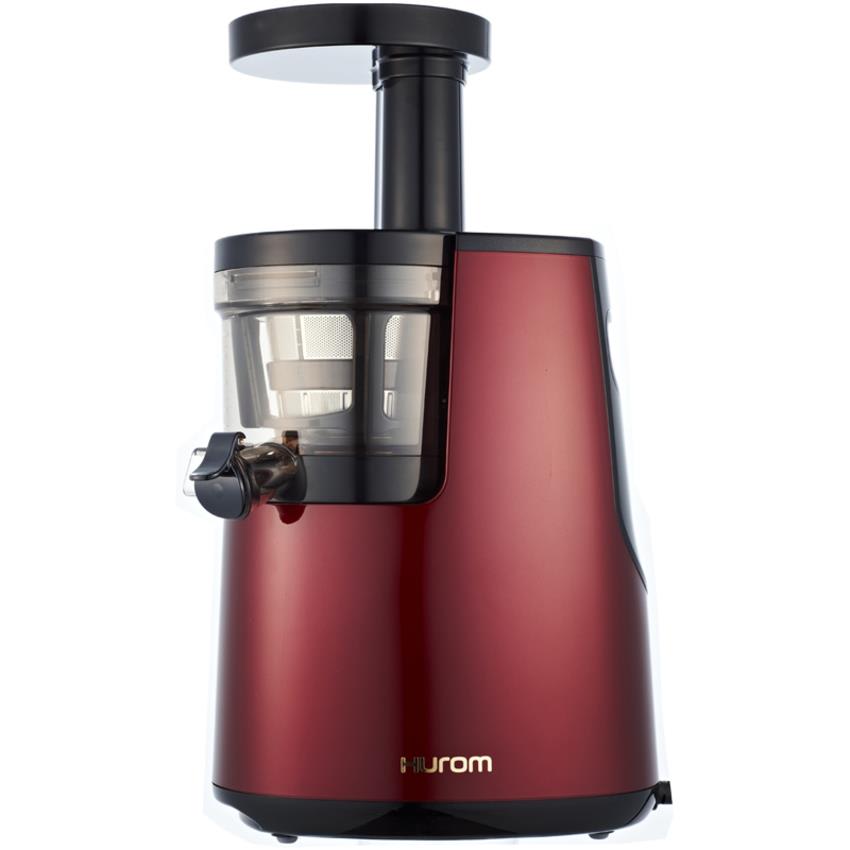 Unlike the 'pop' in K-pops, this Korean slower juicer is much quieter thanks to its redesigned drum binder system. The 2nd generation of Hurom from the Elite Series has newly designed components starting with its motor rotating much slower at just 45rpm which creates an even gentler process of squeezing fruit and veggie juices. From soft fruits, veggies to nut milk, this slow juicer is the K-juicer for all.
---
Disclaimer: The pricing shown is just a good indication of how much these products are worth. The prices could change based on the e-commerce promotions that are going on. If some of the products are not available, do email us at [email protected] Thank you!