Easily prepare a single serving portion of smoothies, shakes, or healthy fruit and vegetable juices with a personal blender. It's a convenient alternative to the traditional blender. Save time with these personal blenders too as minimal clean-up is required!
Ahead, the best personal blenders you can buy online!
---
Top 7 Personal Blenders In Malaysia

Check Pensonic Personal Blender PB-4003B price below:
add_circle
BPA-free tritan sport bottle
add_circle
Safety lock protection
add_circle
Non-slip grip feet
Why It's Our Top Pick:
When buying a household appliance, Pensonic is a reliable brand that comes to mind. This personal blender by Pensonic is one you should consider getting.
It's our top pick as it's not too pricey, is easy to use,  conveniently portable and leakproof. Need we say more?"
Features:
Featuring stainless steel cutter blades, this blender is easy to operate. All it takes is the push of the one-touch pulse switch. It's got non-slip feet and a safety lock for stable and safe operation.
The leak-proof travel and snap hook makes it easy to carry your drink with you without having to worry about any messy leaks.
Performance:
According to reviews, it functions well and is even good for blending ice. There are users who have made repeat purchases of this blender.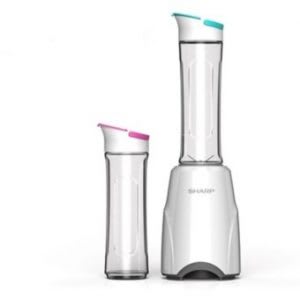 Check Sharp Personal Blender EM60PMWH price below:
add_circle
Anti-sleep feet
add_circle
Portable bottle
add_circle
Good for blending ice
Easily prepare cold drinks with the Sharp Personal Blender EM60PMWH that's effective at crushing ice.
Features:
The stainless-steel blades are easily detachable for easy cleaning. This blender has anti-sleep feet so that it remains stable during operation. After blending, you can drink straight from the bottle or carry it with you.
Performance:
This personal blender by Sharp makes it convenient to make cold drinks on those hot days. According to reviews, it functions well, efficiently blending ice. At under RM100, this is a fantastic buy.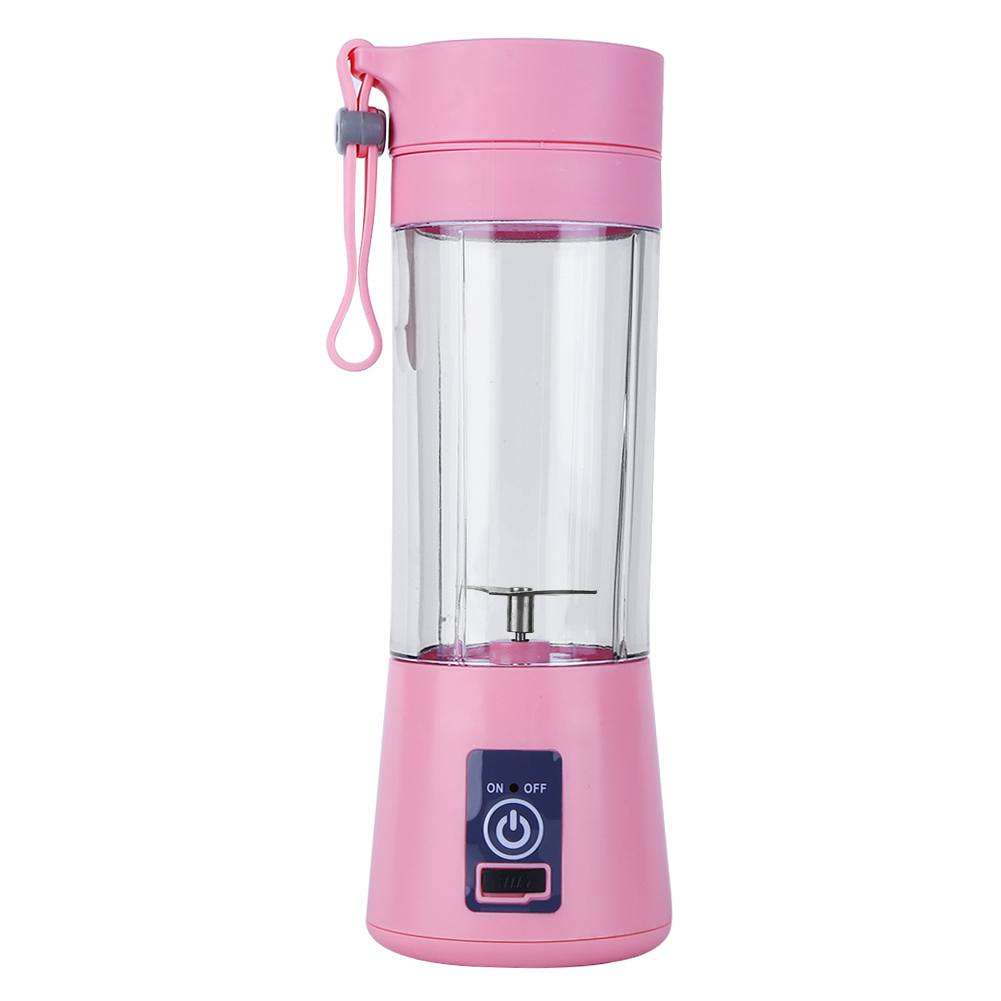 Check Electric Fruit Juicer price below:
add_circle
Has a filter cap
remove_circle
Not heavy duty
remove_circle
Battery life is not the best
Get your dose of vitamins with this budget-friendly blender.
Features:
It comes with a filter cap to separate the liquid from its pulp. Besides, there's also a main leak-proof cover that allows you to drink the entire blend directly.
The blades are efficient but you'll still need to tilt the bottle sideways to make sure the fruits do not get stuck underneath the blades. This blender operates via a battery, and it's rechargeable via micro USB.
Performance:
Frankly, this isn't of the best quality but you get what you pay for at this price point. Some users say it might be helpful to cut your fruits into smaller pieces. Users have reported that they received dented boxes as it was badly packed.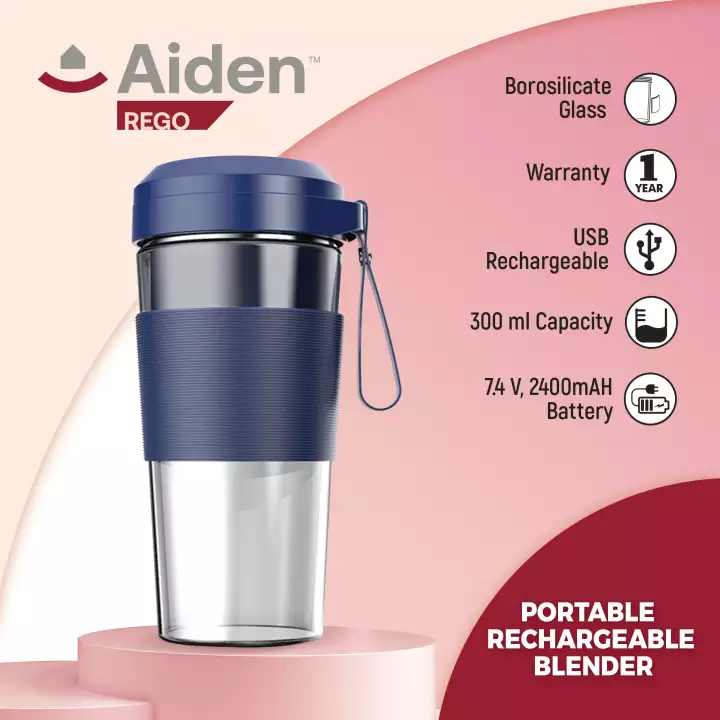 Check Aiden Rego Electric Juice Blender price below:
add_circle
Full charge in 2 hours
This Aiden Rego personal blender isn't too bulky to carry around so you can enjoy your drink on the go.
Features:
Made of high-quality borosilicate glass and BPA-free materials, this blender is durable. Its 300ml capacity is just right for making a drink for one person. The blender is easy to use as all you have to do is double-click the button for it to start blending. When fully charged, it can blend 6 cycles.
Performance:
This blender functions well and is worth the price. Users are extremely satisfied with the performance and quality of this blender. It has received positive reviews.
Check Midea Bugu Fruit Blender price below:
This is a decent option that won't burn a hole in your wallet.
Features:
Available in four colours, this blender features a minimalist design and is made of Food Grade material and 304 stainless steel. It's conveniently rechargeable via USB with a full charge taking 2-3 hours. For safety, the blender won't operate if the lid is loose.
Performance:
This blender is stylish, lightweight, and portable. It's easy to use and is of good quality despite its relatively low price. You can look forward to well-blended drinks.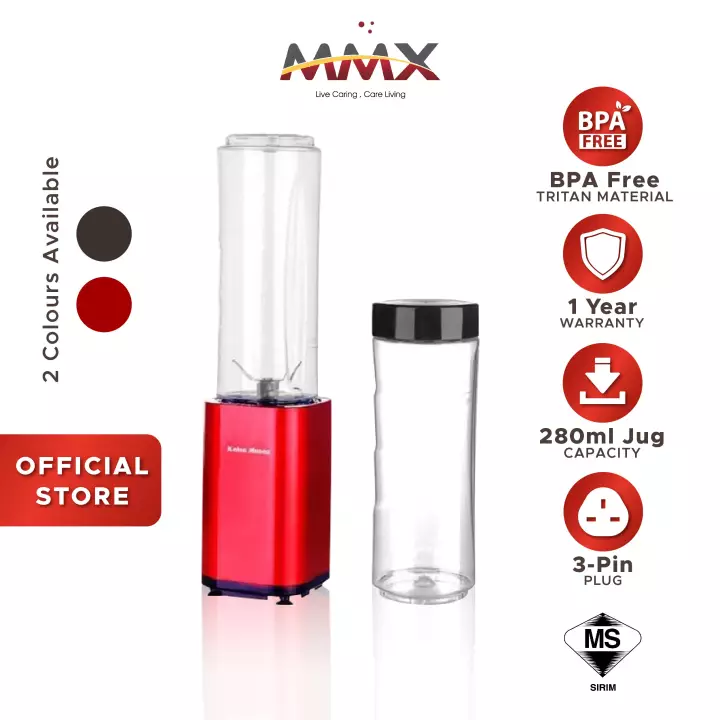 Check MMX Kelen Munoz Mini Personal Portable Blender (280ml) price below:
add_circle
Dishwasher-safe
add_circle
One-touch blending
add_circle
Built-in overheat protection
Have your juice even when you're on the go with the MMX Munoz Mini Personal Blender.
Features:
With a capacity of 280ml, this personal blender is compact and ideal for packing to take with you on trips. It's convenient to use and easy to clean as you can blend and drink straight from the jar. The stainless steel blades efficiently blend and crush your ingredients and ice.
Performance:
According to reviews, it's of good quality. Users are satisfied with its performance and found that the ingredients are well-blended, producing smooth liquids as a result. This blender is of the perfect size to carry around with you as you go about your day.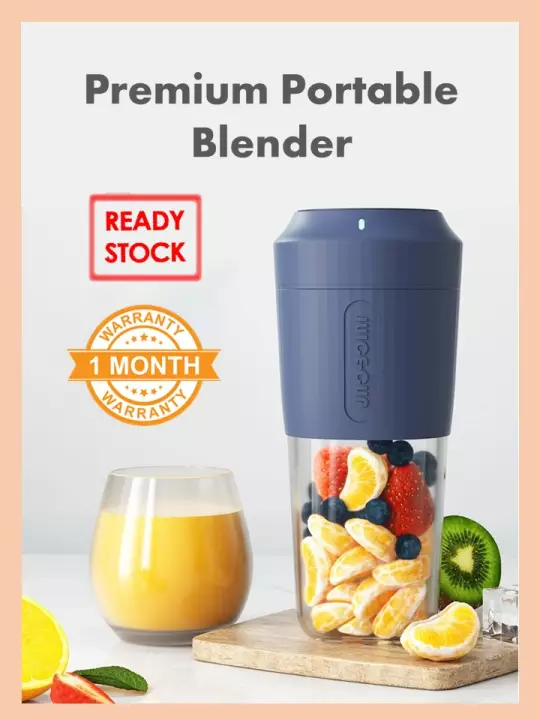 Check Premium Portable Juicer Bottle price below:
This blender is conveniently rechargeable via a USB cable.
Features:
Designed with portability in mind, this blender is like a bottle. With a capacity of 350ml, it's easy to bring with you and can fit in your bag or cup holder in the car. It can blend about 12 cycles on a full charge. The leaf blade effectively blends your ingredients, producing smooth liquid.
Performance:
Users are pleased with its quality and that it's conveniently portable. It blends fruits well and you can even pop in a few ice cubes.
Related articles: