Times have changed from the old toothpaste-on-pimple days. These days, we can easily get our hands on acne patches - which are essentially Band-Aids for pimples - but instead of merely concealing them, they also reduce the size and redness of your blemishes without drying out your skin.
Acne patches are great as spot treatment for your pimples, and even act as a physical barrier for those of you out there with fidgety hands who love popping and picking at your pimples, reducing the chances of infection and delayed healing. Have a look at some of our favourites below!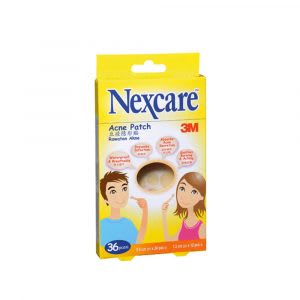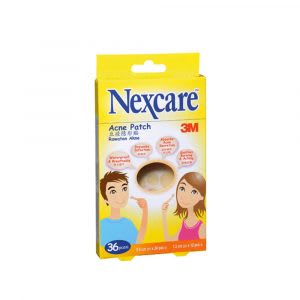 Looking for something simple (in terms of function and cost) and effective that you can wear during the day? Nexcare's acne patches are unmedicated, and thick enough to offer protection while still being flexible enough to adapt well to the skin's surface. Its hydrocolloid dressing absorbs fluid from and around the lesion, keeping the area clean and simultaneously resulting in a flatter bump with considerably less redness.
---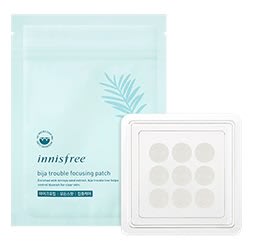 Innisfree Bija Trouble Focusing Patch 1pcs
RM 30.6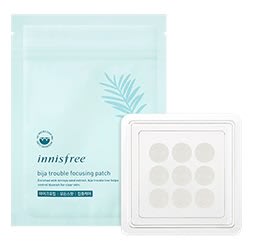 Innisfree's Bija Trouble Focusing Patch offers intensive care to spots and blemishes, and features a unique micro essence chip containing protective Bija Oil and Salicylic Acid which is dispensed into the skin via microneedles. These chips meld seamlessly into the skin, providing a strong protective effect while also dealing directly with spots by reducing their size and redness.
---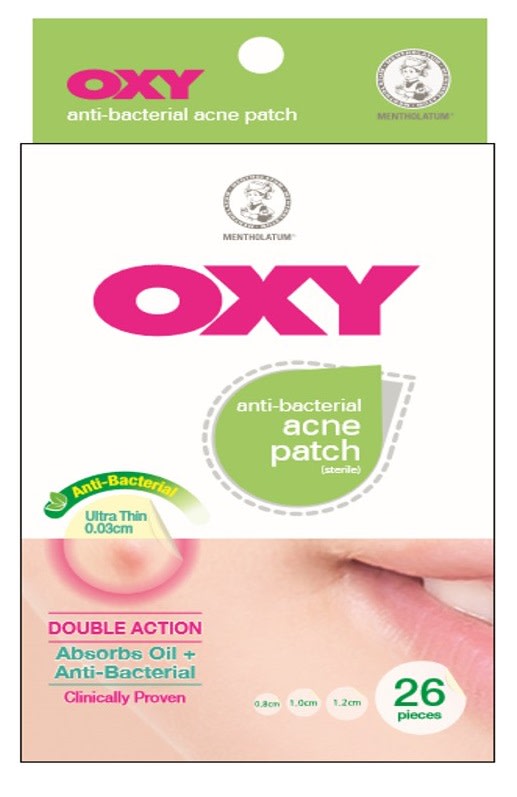 OXY Acne Patch 0.03cm (26 Pieces)
RM 12.9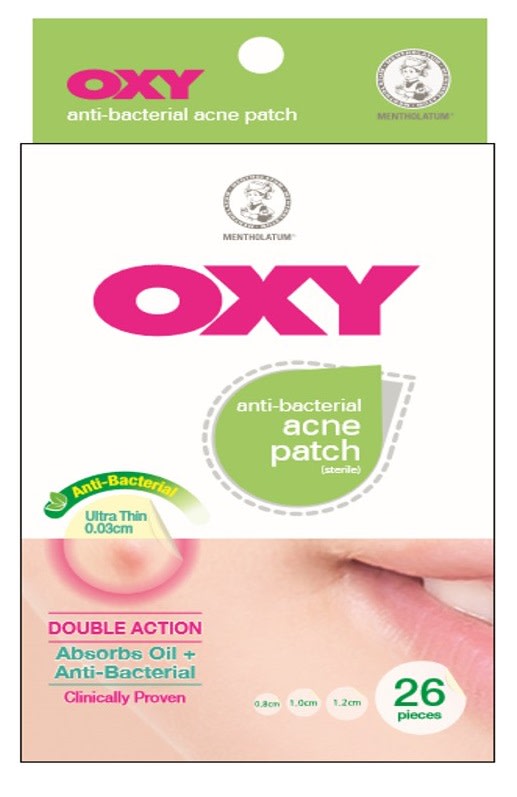 Cystic acne can not only affect your self-confidence, but can also be painful to deal with. Oxy's Acne Patch doesn't just act as a bandage to prevent the worsening of cystic acne by reducing the likelihood of reinfection, it also has antibacterial properties to instantly kill acne-causing bacteria and absorb excess oils hidden in the pores. It is also sweat-proof, so you won't have to worry about it peeling off at inconvenient times.
---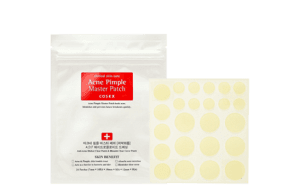 COSRX Acne Pimple Master Patch
RM 12.9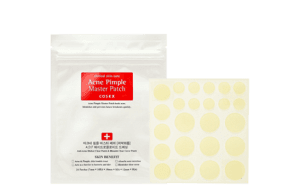 This popular Korean acne patch is a cult favourite, and for good reason! Light and thin, yet completely capable of protecting against external contaminants, this hydrocolloid patch keeps secondary infections at bay by protecting the skin from dust and germs, while allowing for sufficient breathability to reduce the risk of scarring. It comes in various sizes to suit your different needs, and absorbs exudate to speed up the healing process.
---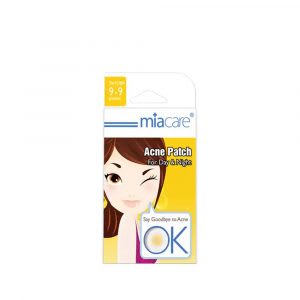 MIACARE Acne Patch Day 9's & Night
RM 7.5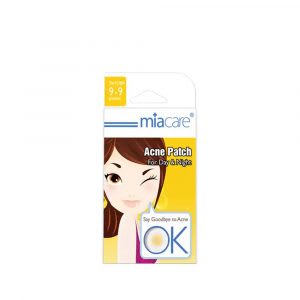 Ready for a life hack? Hydrocolloid acne patches also work well to manage cold sores. Miacare's Acne Patch Day & Night does everything it is supposed to in order to help heal acne and cold sores: forming a protective layer against external irritants, absorbing exudate coming from the wound, and encouraging the optimal environment to prevent unsightly scars and promote quick resolution.
---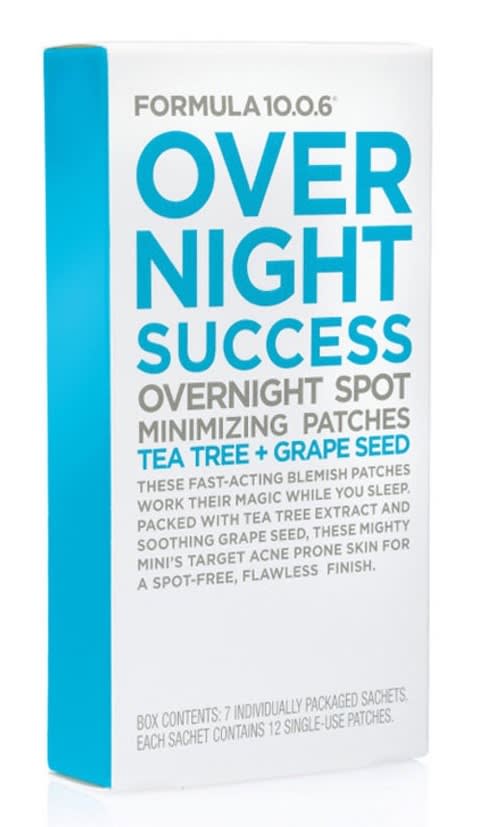 Formula 10.0.6 Overnight Success Minimizing Patches
RM 27.93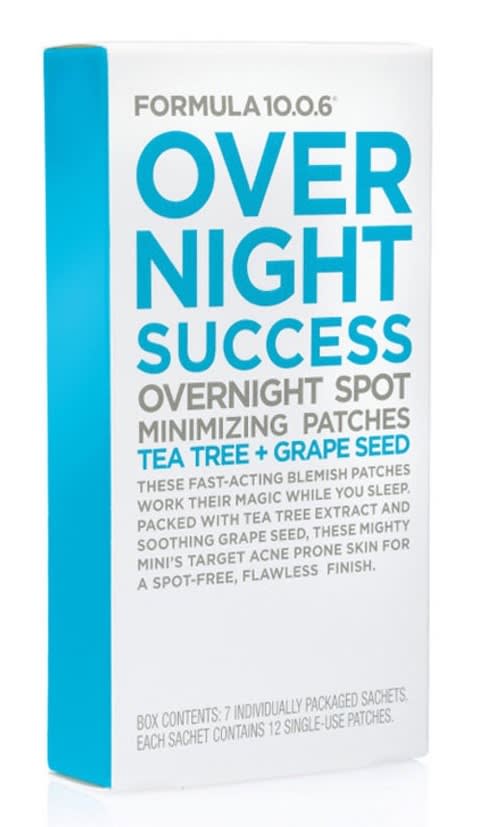 Anecdotally, tea tree oil has been associated with an ability to remove skin tags. This overnight acne patch by Formula 10.0.6 contains both tea tree oil as well as grape seed oil. Together, they target spots and blemishes, penetrating deep into the layers of the skin to clear out dirt and bacteria while soothing the skin and reducing redness. The result? A marked improvement in the skin's appearance by the time morning comes.
---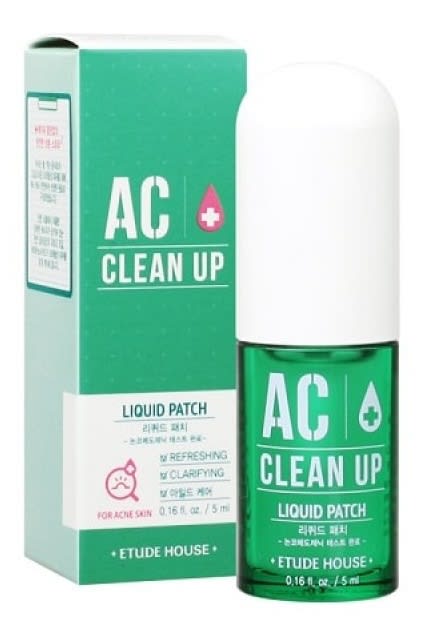 Etude House AC Clean Up Liquid Patch 5ml
RM 34.9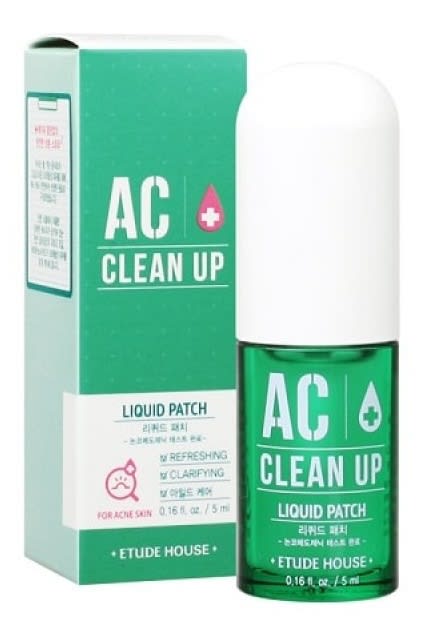 Etude House's AC Clean Up Liquid Patch is not like a conventional acne patch; instead of coming in pre-formed films, this product is dispensed as a liquid, forming a clear layer on the skin that acts as a barrier against external pollutants. While this may require more discipline from those of you with restless fingers, the good part is that you get to control the exact thickness and amount needed - ideal if you're planning on putting make-up over it.
---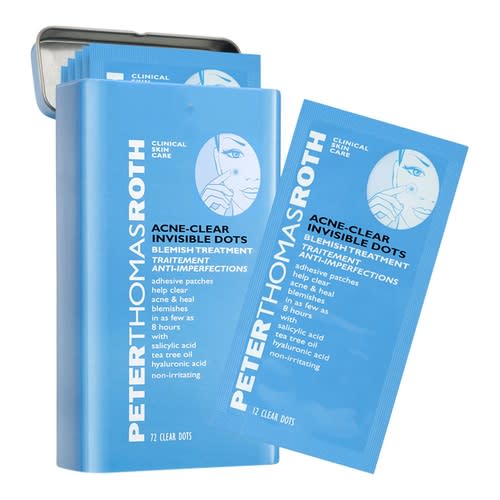 PETER THOMAS ROTH Acne-Clear Invisible Dots
RM 159.00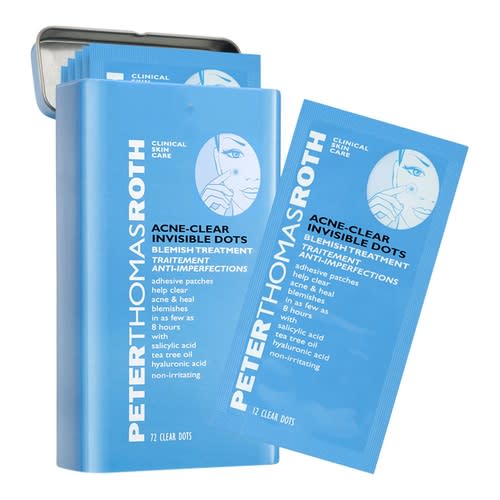 The anti-acne properties of salicylic acid is nothing new. This acne patch goes a step further by also featuring tea tree oil, a natural astringent which not only prevents bacterial spread, but also clears and freshens up the complexion. The addition of hyaluronic acid ensures that the skin doesn't dry up or get irritated, so you will hardly realize that you even have it on; With minimal visibility ensured thanks to its clear nature and with a little make-up, neither will your friends.
---
Disclaimer: The pricing shown is just a good indication of how much these products are worth. The prices could change based on the e-commerce promotions that are going on. If some of the products are not available, do email us at [email protected] Thank you!
Like writing about great products? We're hiring! Learn how you can write for us!