Let's address the elephant in the room, body hair. Although body hair is not a pleasant topic to talk about, we all want smooth and stubble-free skin. There are different ways to eliminate body and facial hair, and you probably have to go through trial and error to find the method that suits you best. Feeling lost? Here are some our favourite hair removal tools and methods!
Shaving
Ahh, shaving. Everyone's first encounter with hair removal starts with a razor. While it's the safest and easiest tool for the job, you can easily end up with razor bumps, ingrown hair or even nicked skin. There are also electric shavers, that can give you a faster and more accurate shave.
Don't let a dull blade ruin your shave, check out this list to achieve a closer, cleaner shave!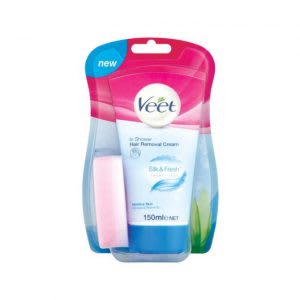 Veet Sensitive Skin In-Shower Hair Removal Cream
RM 35.95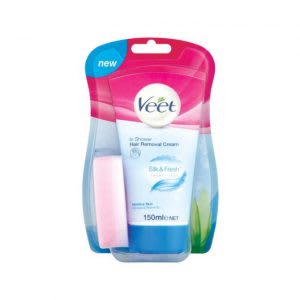 If you want convenience and effectiveness, check out Veet's In-Shower Hair Removal Cream for sensitive skin, perfect for underarm and bikini line hair removal! It combines a blend of water-resisting ingredients, so you can use it in the shower for a quick and easy hair removal process.
All it takes is 5 minutes, then use the sponge provided to remove the cream, and you're ready to start your day!
Tired of shaving every day? Try out waxing, a semi-permanent hair removal treatment that leaves you hairless for weeks! It removes hair from the root, which sounds painful – and honestly – it does hurt a little bit. But trust me, the results and effectiveness will make the brief pain worth it!
---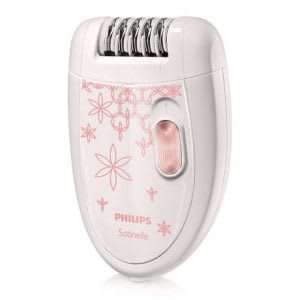 Philips Satinelle Epilator HP6420
RM 129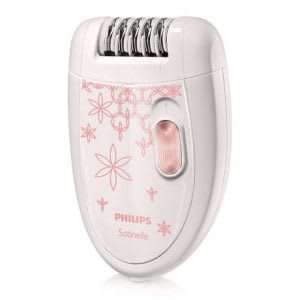 Getting waxed in a salon can get a little pricey. By getting an epilator, you can achieve the same long-lasting effect waxing gives, by just paying once for the device!
If you want to smooth and hairless skin for weeks, the Philips Satinelle Epilator can fulfil your needs. It's great for armpit hair removal due to the size and efficiency. All you need is a few minutes, and you'll be ready to rock that tank top!
---
Epilator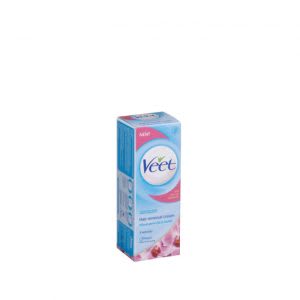 Veet Hair Remover Cream Sensitive
RM 16.45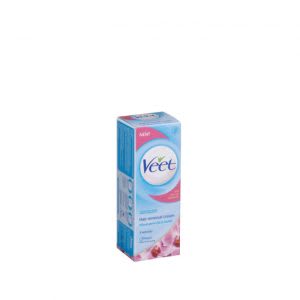 Don't let sensitive skin stop you from hair removal treatments! This depilatory cream from Veet is formulated for sensitive skin, making it suitable for arm and armpit hair removal. It's enriched with vitamin E and aloe vera, so you can enjoy hairless and soft skin without any irritation!
---
Depilatory Cream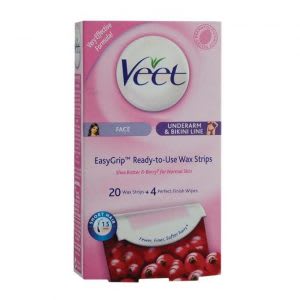 Veet Wax Strips For Face, Underarm & Bikini Line
RM 15.81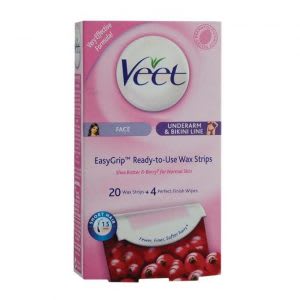 If you're uncomfortable or shy about letting a stranger being near your coochie, at-home wax strips are your saviour. Safe, easy to use and small in size, these wax strips from Veet are ideal for upper lip hair, underarm hair and bikini area hair removal. It also promises hair-free results up to four weeks, so wax away!
You might have heard of threading, it is one of the best hair removal methods for small regions, such as the face. If you have thicker and unruly eyebrow hair or peach fuzz, threading can easily fix those problems for you and give you a smooth and neat appearance. Here are some of our picks for your first threading appointment!
---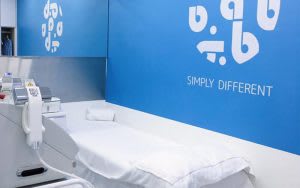 Japan IPL Express 100-Shot IPL Hair Removal
RM 139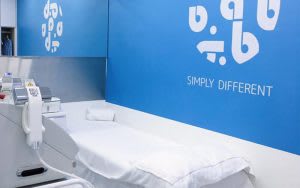 100 shots of IPL for only RM 139? What a deal! To get the most out of your money, spend that 100 shots on armpit hair, upper lip hair or bikini area hair removal. Stubble-free, smooth, silky skin that lasts, what more can you ask for?
---
Waxing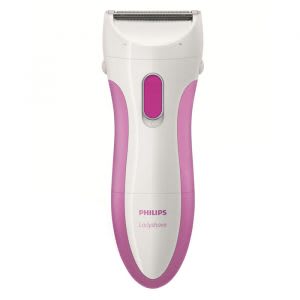 Philips HP-6341 Lady Shaver
RM 88.99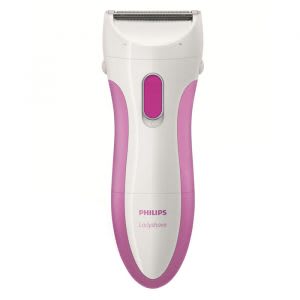 The Philips HP-6341 is the all-rounder electric shaver of your dreams. It's fast, convenient and waterproof! You can use it for a dry shave when you're in a rush, or a wet shave in the shower for a close and smooth shave. From armpit hair to leg hair to bikini area, there's nothing this shaver can't handle!
---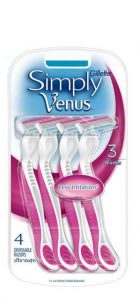 Gillette Simply Venus Disposable Razor
RM 7.53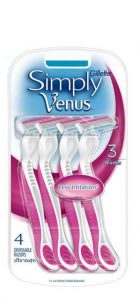 The Gillette Simply Venus Disposable Razor is perfect for leg hair removal. It features 3 sharp blades and a lubrication strip that will glide smoothly across your legs. Get ready to flaunt that mini skirt, cause your legs are about to be smoother than a baby's bottom!
An epilator may look like a scary torture device, but the reality is, it's a hair removal tool that will leave you with silky smooth skin. It works by removing the hair from the root with its tiny tweezers.
Truthfully speaking, epilation is a better form of hair removal compared to shaving. No stubble, no ingrown hair, time-saving and effective, all in the comfort of your own home!
---
Threading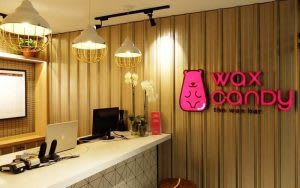 Wax Candy The Wax Bar Brazilian for 1 Person
RM 49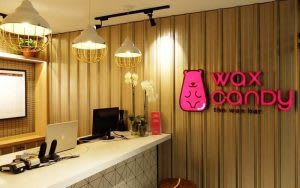 For the full hairless experience, check out this Brazilian waxing deal at the Wax Candy. If you're looking for arm, armpit, leg and bikini area hair removal, this is perfect for you. Get ready for your hair removal game to change, because your skin will transform and turn you into a confident hairless goddess!
With long-lasting results up to six weeks, you're sure to go back for another appointment!
---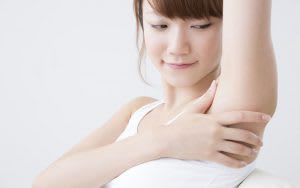 Ammie Beauty IPL Underarm Hair Removal
RM 38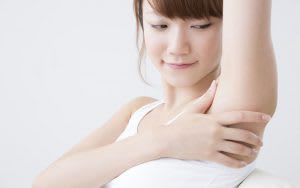 Flaunt your underarms confidently in that strapless dress after going for an IPL Underarm Hair Removal at Ammie Beauty! This underarm hair removal method will almost permanently remove underarm hair, as the regrowth of hair after completing all sessions will be minimal and unnoticeable. No more razor bumps, ingrown hair or body odour!
---
IPL Hair Removal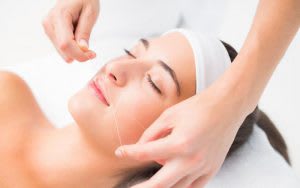 Furless Waxing Full Face Threading for 1 Person
RM 48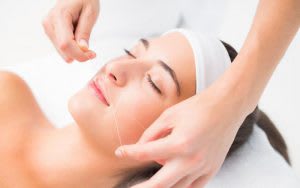 Is your makeup not sitting well due to your facial hair? This full-face threading deal from Furless Waxing is here to help. For dealing with sideburns, upper lip hair removal, eyebrow shaping and even neck hair, they got you covered. It yields effective and accurate results, so enjoy and feel your renewed baby soft face!
---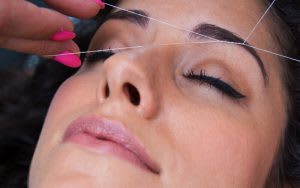 S & C Beauty Derma Centre (EPI) 20-Minute Eyebrow + Upper Lip Threading for 1 Person
RM 18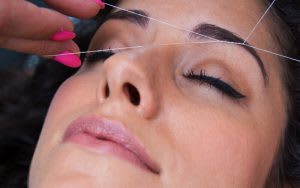 Worried about peach fuzz? Fret not! Book yourself an appointment at S & C Beauty Derma Centre for their eyebrow and upper lip threading treatment. By threading your upper lip hair and eyebrows, you can achieve smoother skin and neater eyebrows. Results? A more confident you!
Not to be confused with laser treatment, IPL hair removal uses a wide spectrum of light to penetrate the skin and stop hair regrowth. It is less painful than traditional hair removal methods and it is far more affordable compared to laser hair removal, too! For permanent hairless smoothness, look below!
---
Disclaimer: The pricing shown is just a good indication of how much these products are worth. The prices could change based on the e-commerce promotions that are going on. If some of the products are not available, do email us at [email protected] Thank you!
Like writing about great products? We're hiring! Learn how you can write for us!