Expert In This Title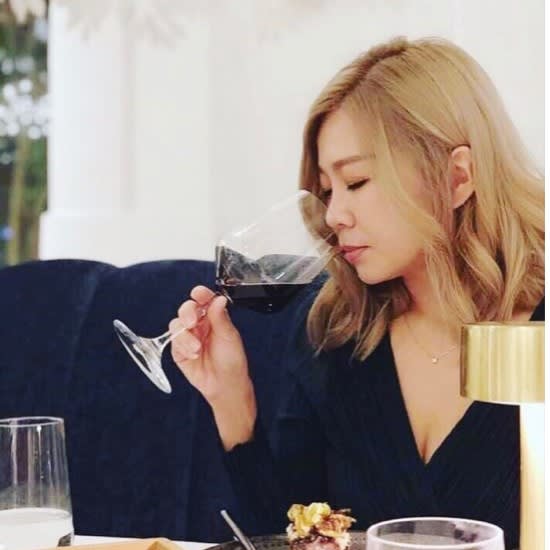 Owner of Kelly Makeup Studio
Kelly Ngiam
As the principal makeup artist of Kelly Makeup Studio, Kelly Ngiam has been providing impeccable makeup and hairstyling services for years. To date, her work has garnered her recognition and a significant number of awards. She aspires to adorn the world, one individual at a time.
"Even though some people find long-lasting lipsticks hard to remove, they are a must. It is also especially convenient for those who work long hours. You don't have to touch them up as frequently, and they'll still look great. You have nothing to lose with owning one" - Kelly Ngiam
Tired of reapplying your lipstick every hour? We've all been there, dealing with fading lip colour that can't keep up with our busy lives. But fret not, because the beauty industry has heard your woes and delivered a game-changer – long-lasting lipsticks that stay on through thick and thin. Say goodbye to constant touch-ups and hello to a vibrant pout that endures all day long.
In this article, we're diving into the world of the best long-wear lipsticks in Malaysia. Whether you're sipping on a latte, giving a presentation at work, or enjoying a night out, these lipsticks have got your back – or, rather, your lips. We'll explore a spectrum of enchanting shades that cater to every mood and occasion because who says durability can't be dazzling?
From liquid mattes to satin finishes, these lipsticks have not only stood the test of time but also the test of taste. So, get ready to discover your new lip companion: a lipstick that doesn't budge, smudge, or fade away.
10 Best Long Lasting Lipsticks in Malaysia 2023: Top Brands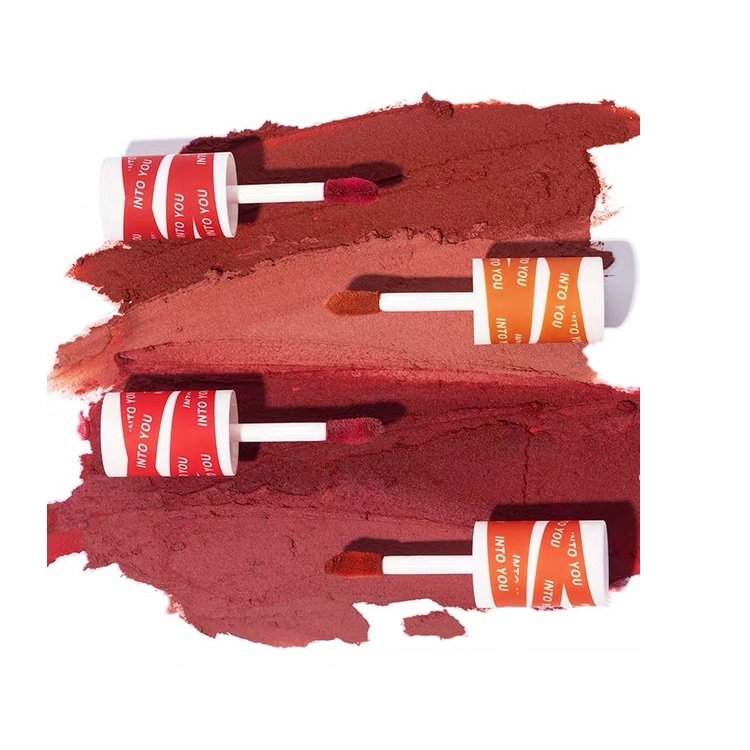 Check INTOYOU Heroine Series Matte Lip Mud Lipstick price below:
add_circle
Long-lasting wear that defies cup-sticking concerns
add_circle
It can be used on cheeks
add_circle
Keeps your lips moisturised and hydrated
remove_circle
It has a strong fragrance
Why It's Our Top Pick?
The INTOYOU Heroine Series Matte Lip Mud Lipstick claims the top spot due to its exceptional blend of velvety texture, rich pigmentation, and moisturizing benefits. Additionally, the shades are suitable for almost every skin colour. The unique formula provides a long-lasting, matte finish that is perfect for any occasion.
It's a versatile choice that delivers stunning matte results while pampering your lips with hydration, making it the ultimate solution for a balanced and beautiful lip experience.
Overview
Let the lips transform with the power of the INTOYOU Heroine Series Matte Lip Mud Lipstick as it redefines how you experience lip makeup. This remarkable lipstick introduces a unique "mud" texture, a departure from conventional liquid lip products.
Its semi-solid consistency glides on effortlessly, enveloping your lips in a delicate, silky embrace that feels weightless and lush. The texture is also thin and translucent, which lets you effortlessly achieve an ethereal, misty lip look akin to a soft, airy kiss of color.
Details
Innovative "mud" texture for a silky and dense application.

Matte formula with lip-plumping effects for a three-dimensional, plush appearance.

It comes with a heart-shaped brush that gives precise application and colour outlining
Who is this for?
If you've ever craved a lipstick that defies the norm, enhancing your overall look and empowering your creativity, this lipstick by INTO YOU is your perfect match. Whether you are a makeup enthusiast looking to experiment with captivating textures or a minimalist seeking refined, long-lasting colour, this product caters to a broad spectrum of preferences.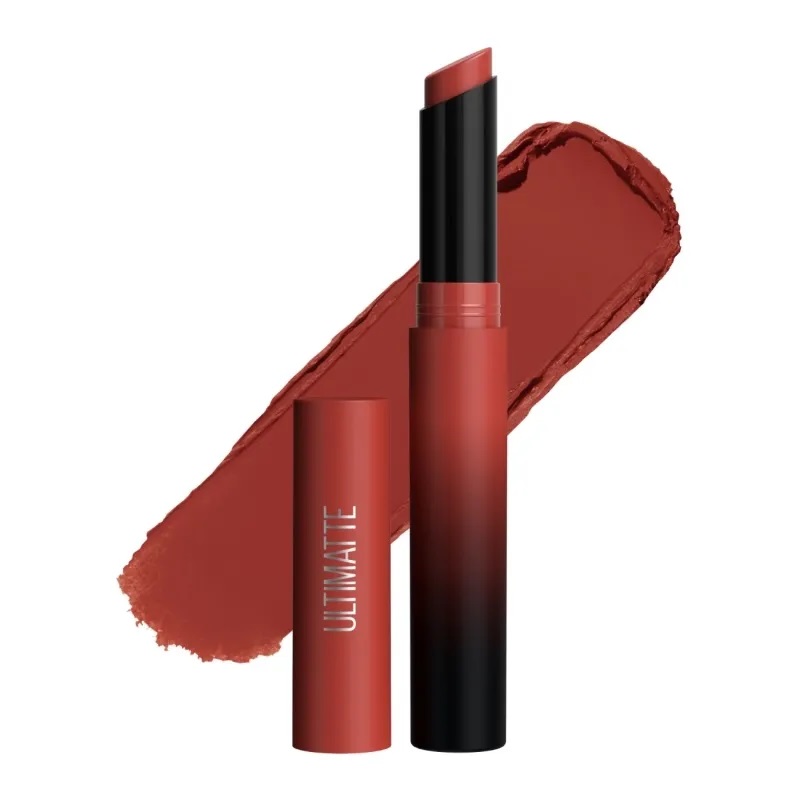 Check Maybelline Color Sensational Ultimatte Slim Lipstick price below:
add_circle
The colour is highly pigmented
add_circle
Won't budge or smudge
Overview
Elevate your lip game with Maybelline's Color Sensational Ultimate Slim Lipstick - the epitome of a best-in-class drugstore find. This lipstick perfectly fuses long-lasting wear, a velvety matte finish, and an effortlessly lightweight feel.
Besides, the formula gives the blurring effect and boasts high-impact pigments that ensure your pout makes a vibrant statement that lasts. The lipstick's ultra-fine powders blend to a refined texture that does not compromise comfort. It comes with new chic slim packaging and features a range of 8 ultra-saturated shades that cater to your every mood.
Details
Designed with slim, luxe packaging

Formulated with ultra-fine powder blend

It has a creamy texture 
Who is this for?
If you are looking for a drugstore gem that combines the allure of a matte finish, staying power, and a weightless sensation, this lipstick by Maybelline is a fantastic choice. Whether you are a busy professional needing a reliable lip companion throughout the day or a trend-conscious individual aiming for kiss-proof, bold-coloured lips on a night out, this lipstick effortlessly enhances your style.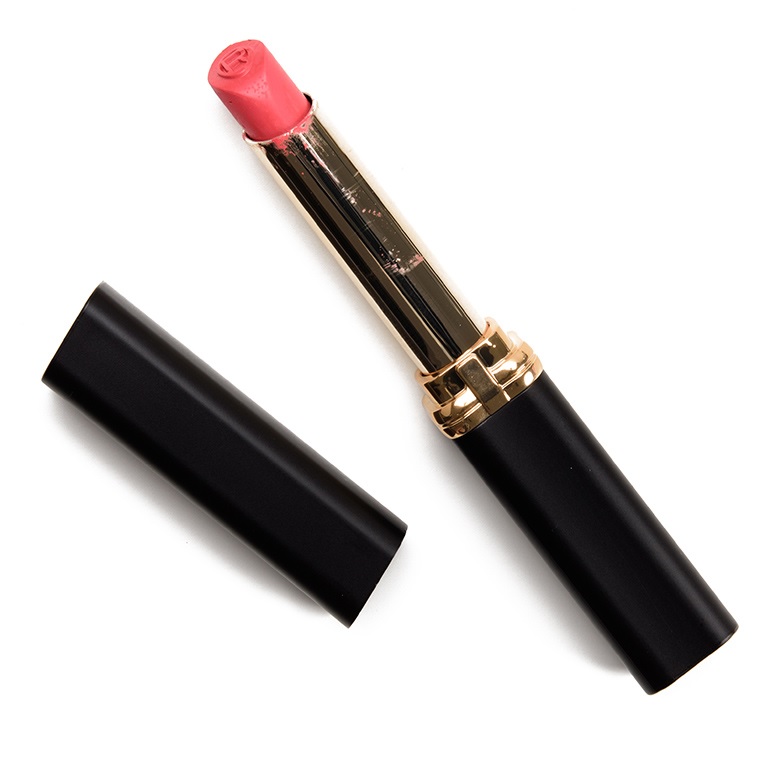 Check L'Oreal Paris Color Riche Slim Intense Volume Matte Lipstick price below:
add_circle
Long-wearing that never appears flat or dry
add_circle
Transfer-proof
Overview
Discover the L'Oreal Paris Color Riche Slim Intense Volume Matte Lipstick – your ultimate solution for a long-lasting lip colour that never compromises comfort. Bid farewell to dry lips and hello to a vibrant, powdery finish that lasts up to 16 hours. It is enriched with hyaluronic acid; each swipe adds a pop of intense colour and pampers your lips, making them feel fuller, softer, and healthier.
Details
Infused with hyaluronic acid for fuller and softer lips

Available in different colour ranges for various skin tones

The long-lasting formula for up to 16 hours of wear
Who is this for?
If you have been longing for a matte lipstick that stays without leaving your lips feeling parched, this is your go-to-choice. Ideal for individuals who embrace their choices and desire a touch of luxury in their makeup routines as it is the best of both worlds, enduring lip colour that doesn't compromise on comfort.
The lipstick ensures you shine confidently without the worry of constant touch up, which makes it perfect for a special occasion or event.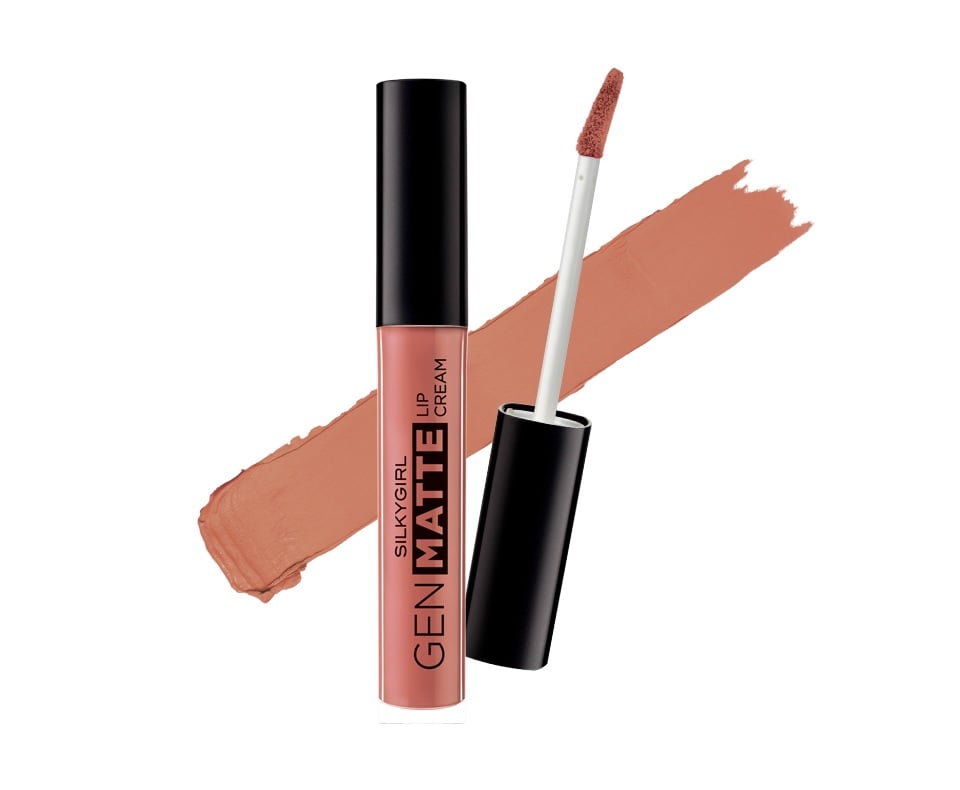 Check SILKYGIRL Gen Matte Lip Cream price below:
add_circle
Free from fragrance
add_circle
Highly pigmented matte finish for a refined look
Overview
If you are looking for a matte lipstick that combines stunning pigmentation with a sophisticated creamy finish, this Silkygirl's lipstick is your answer. Infused with the goodness of Aloe Vera and Sunflower seed oil, this lip cream not only lavishes your lips with intense moisture but also presents a feather-light texture for extreme comfort.
Whether battling dry lips or seeking an effortlessly chic look, these ten captivating shades have you covered, from the subtle allure of "Just Nude" to the fiery elegance of "Hot Salsa."
Details
Innovative angled applicator for precision and definition

Enriched with Aloe Vera and Sunflower seed oil

Lightweight for extreme comfort on the lips
Who is this for?
Are you seeking an affordable lipstick that delivers long-lasting wear and ensures your lips remain hydrated and comfortable throughout the day? If so, this lipstick is the ultimate answer. Its unique angled applicator can perfectly define lips and enhance your beauty. Moreover, this is the perfect match for individuals who appreciate quality without compromise.
The versatile range offers something for everyone with its subtle and vibrant shades, making it an excellent addition to your makeup routine.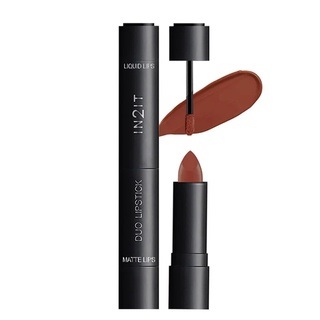 Check IN2IT Duo Lipstick price below:
add_circle
Comfortable and lightweight wear
add_circle
No parabens, alcohol, mineral oil and fragrances
Overview
Indulge in the world of lip artistry with the IN2IT Duo Lipstick, a dynamic pairing of two distinctive matte formulations. Achieve a captivating matte finish that boldly stands out without compromising on comfort.
Also, step up your lip makeup game with this duo lipstick by IN2IT as it offers a seamless blend of intense colour, powdery matte allure and lasting wear. Embrace the freedom to express your style without the worry of dryness as these lipsticks are designed for a look that makes you confident and comfortable.
Details
Designed in 2-in-1 lipstick (Liquid and matte)

Formulated with vegan ingredients

Flawless colour and powdery matte texture.
Who is this for?
If you are looking for a versatile lipstick companion for your daily makeup routine, the IN2IT Duo Lipstick is your answer. Whether you're navigating a busy workday, a casual outing, or an evening event, this lipstick's combination of matte elegance and comfortable wear ensures you are always camera-ready.
Ideal for those who appreciate long-lasting pigment and a plush, featherweight feel, the IN2IT Duo Lipstick is the perfect match for makeup enthusiasts and everyday beauty aficionados alike.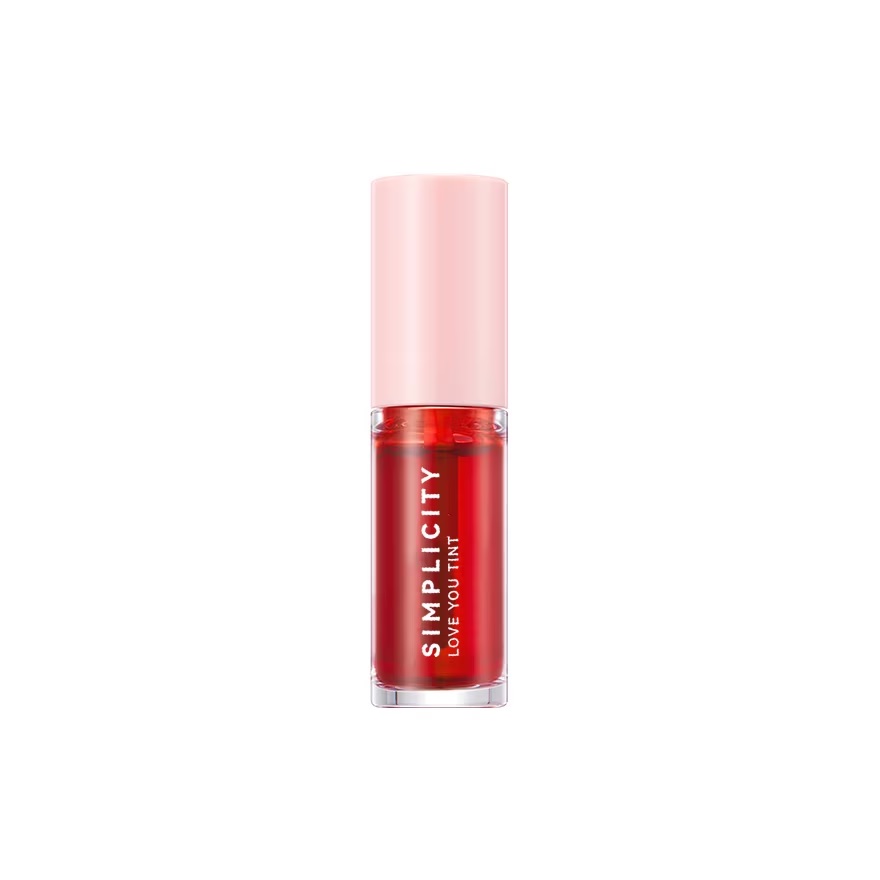 Check YOU Simplicity Love You Tint price below:
add_circle
Free from harmful ingredients like Talc, Mineral Oil, Paraben, Alcohol
add_circle
It gives long-lasting hydration
Overview
Imagine a lip tint that effortlessly enhances your natural beauty while staying put for the entire day. The YOU Simplicity Love You Tint is here to redefine your lip game with its transfer-proof, lustrous formula. Moreover, the transfer-proof formula creates a long-lasting stain accompanying you throughout your hectic day.
Also, it contains 4D hyaluronic acid, which maximises lip skin's hydration from the inner level. This lip tint embraces your lips with a gentle, natural finish, allowing you to enjoy the light sensation that comes with it. Imagine a lip tint that effortlessly enhances your natural beauty while staying put for the entire day. The YOU Simplicity Love You Tint is here to redefine your lip game with its transfer-proof, lustrous formula. Moreover, the transfer-proof formula creates a long-lasting stain accompanying you throughout your hectic day.
Details
Enriched with key ingredients such as hyaluronic acid, blueberry extract, vitamin E, and Cellulose

Contains double-wax technology: synthetic Japan wax and synthetic beeswax

Quick dry and non-stick formula
Who is this for?
Do you desire the perfect lip tint that stays on your lips, complementing your daily activities? The YOU Simplicity Love You Tint is made for individuals seeking a vibrant and long-lasting lip color without compromising comfort. This lip tint prevents your lips from getting dry, which makes your lips feel nourished and comfortable all day.
It is also formulated with blueberry fruit extract, an excellent antioxidant and vitamin C source to increase lips' health. Fret not; the lip tint is also transfer-proof and won't budge. Hence you do not have to apply the product multiple times.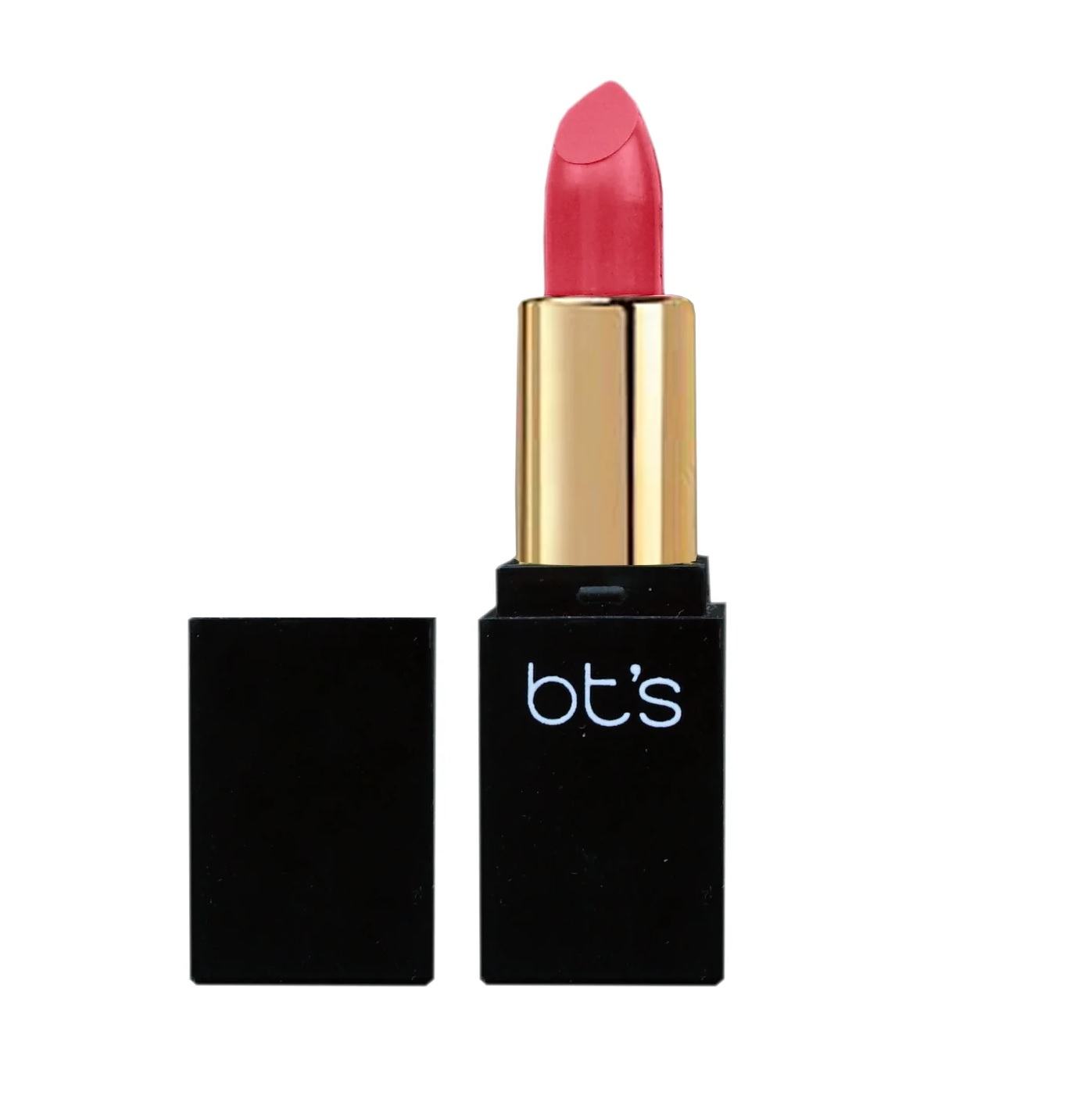 Check Binti's Satin Matte Lip Color price below:
add_circle
Long-lasting formula that doesn't dry out your lips
add_circle
Easy gliding with satin smooth touch
Overview
Indulge in a touch of elegance with Binti's Satin Matte Lip Color, a mini lipstick that promises to captivate your senses. This lipstick isn't just makeup; it's a daily companion that effortlessly glides onto your lips, enveloping them in a sophisticated, divine, matte finish. Feel the luxurious satin smoothness as you apply this mini matte lip colour, enriched with intense pigments that ensure your pout boasts impeccable high coverage.
Unlike conventional matte lipsticks, this formula won't leave your lips parched- instead, it keeps them irresistibly soft and kissable throughout the day.
Details
Free from silicon, paraben, and carmine

It gives intense pigment and high coverage

Available in 8 shades

Formulated with non-drying and long-lasting
Who is this for?
This Binti's Satin Matte Lip Color is made for the modern individual who seeks luxury in their everyday beauty routine. Also, if you are looking for a mini lipstick that combines the allure of a matte finish with a velvety smooth texture, this lip color is destined to be your go-to.
This lipstick promises to enhance your natural beauty while keeping your lips indulgently comfortable, and it doesn't matter if you are a makeup maven or adore a refined touch from lipstick.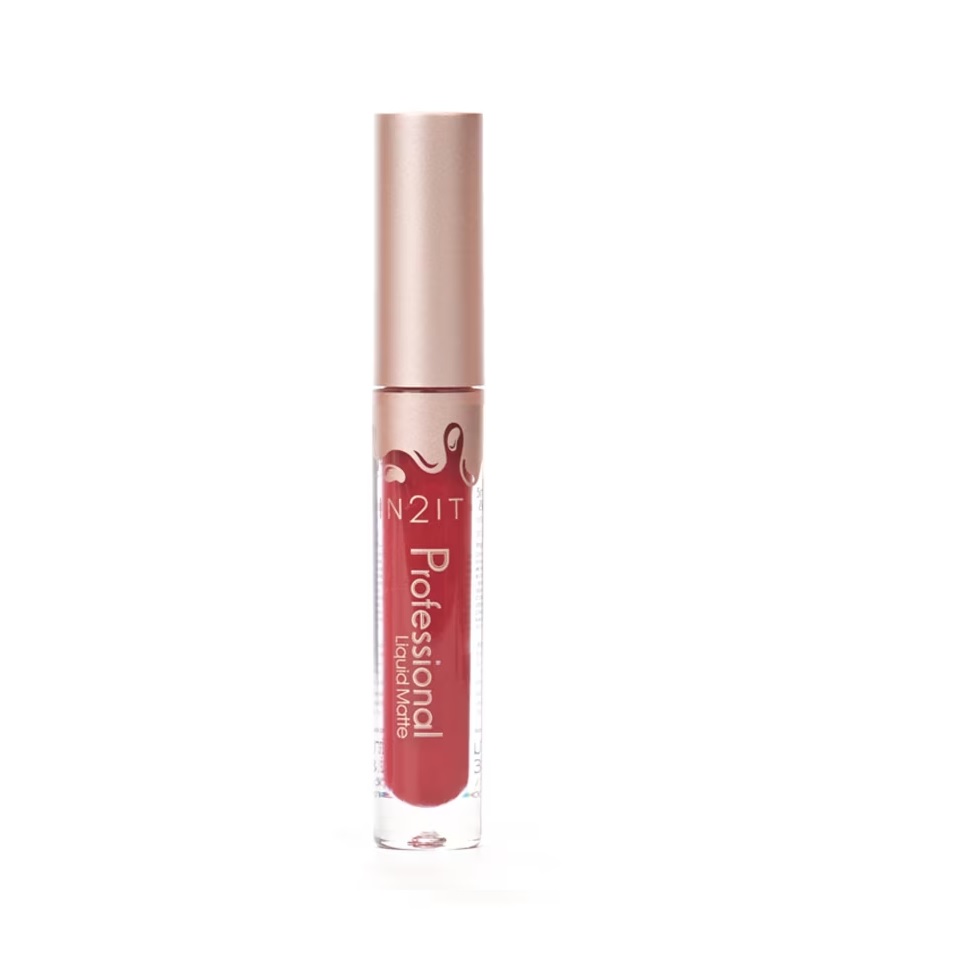 Check IN2IT Professional Liquid Matte Lipstick price below:
add_circle
Intense pigmentation that comes alive on your lips
add_circle
Waterproof and stays on all-day
remove_circle
Might leave stickiness on the lips
Overview
Enhance your game with the IN2IT Professional Liquid Matte Lipstick. This remarkable lipstick isn't just makeup; it's a statement. Moreover, it comes with ten colours that stay as vibrant as your energy if you are stepping out for a day of non-stop activities. This lipstick by IN2IT boasts a waterproof formula that laughs in the face of rain or shine as it is made with care and precision.
Moreover, its ingenious color grading technology ensures a silky-smooth texture that glides on effortlessly.
Details
Color grading technology (makes the lipstick texture super smooth)

Cruelty-Free, Vegan Friendly and Halal Certified

Formulated with a super smooth texture prevents creasing

Waterproof
Who is this for?
Designed for those who never settle for ordinary, the IN2IT Professional Liquid Matte Lipstick is perfect for individuals who refuse to let their lip colour fade along with their adventures. Also, this lipstick is ideal if you thrive on bold hues that last from dawn to dusk. It's for the explorers, go-getters, and those who appreciate style and substance.
Plus, it provides a super smooth texture that prevents creasing while moisturising your lips. Whether conquering a busy day at work or stepping out for a fun night, let your lips make a statement that stays as strong as you.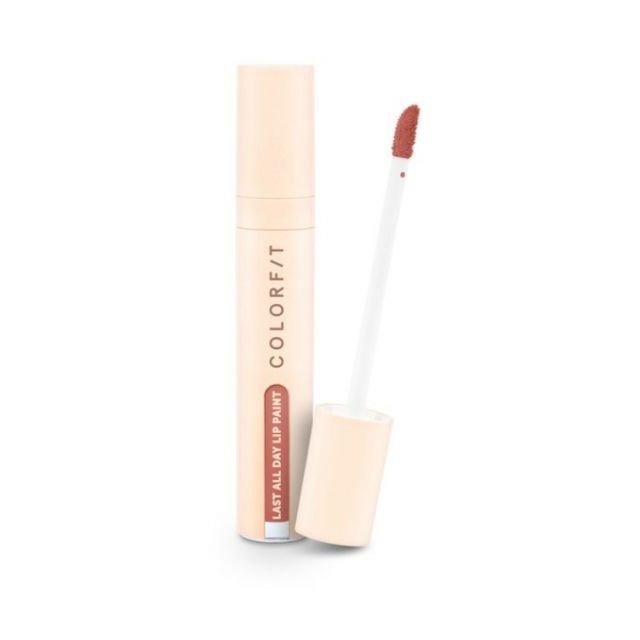 Check Wardah Colorfit Last All Day Lip Paint Cream Matte price below:
add_circle
Alcohol-free and halal
add_circle
High pigmentation with one-swipe coverage
remove_circle
Need to use oily remover
Overview
Experience the colour and lasting beauty world with Wardah Colorfit Last All Day Lip Paint Cream Matte, which has unique non-transfer formula! Besides, it comes with intense shades that stay for up to 12 hours, offering you non-stop confidence and charm.
In addition, this remarkable collection by Wardah redefines cruelty-free lip care, which makes it perfect for those with sensitive lips. Explore iconic landscapes and cityscapes through six curated shades, each capturing the essence of a remarkable city. From the allure of Jakarta to the dazzling glamour of New York, this lipstick collection opens the door to global beauty.
Details
Formulated with a creamy texture

The lipstick colour lasts up to 12 hours

Transfer-proof and contains Vitamin E
Who is this for?
If you have sensitive lips and value makeup that lasts throughout your day, this collection is your perfect match. Moreover, it is cruelty-free and formulated with a long-lasting solution that doesn't compromise on intense colour.
Whether you're a globe-trotter at heart or someone who values the artistry of vibrant shades, this lipstick is designed to boost your beauty and make a statement that goes beyond borders.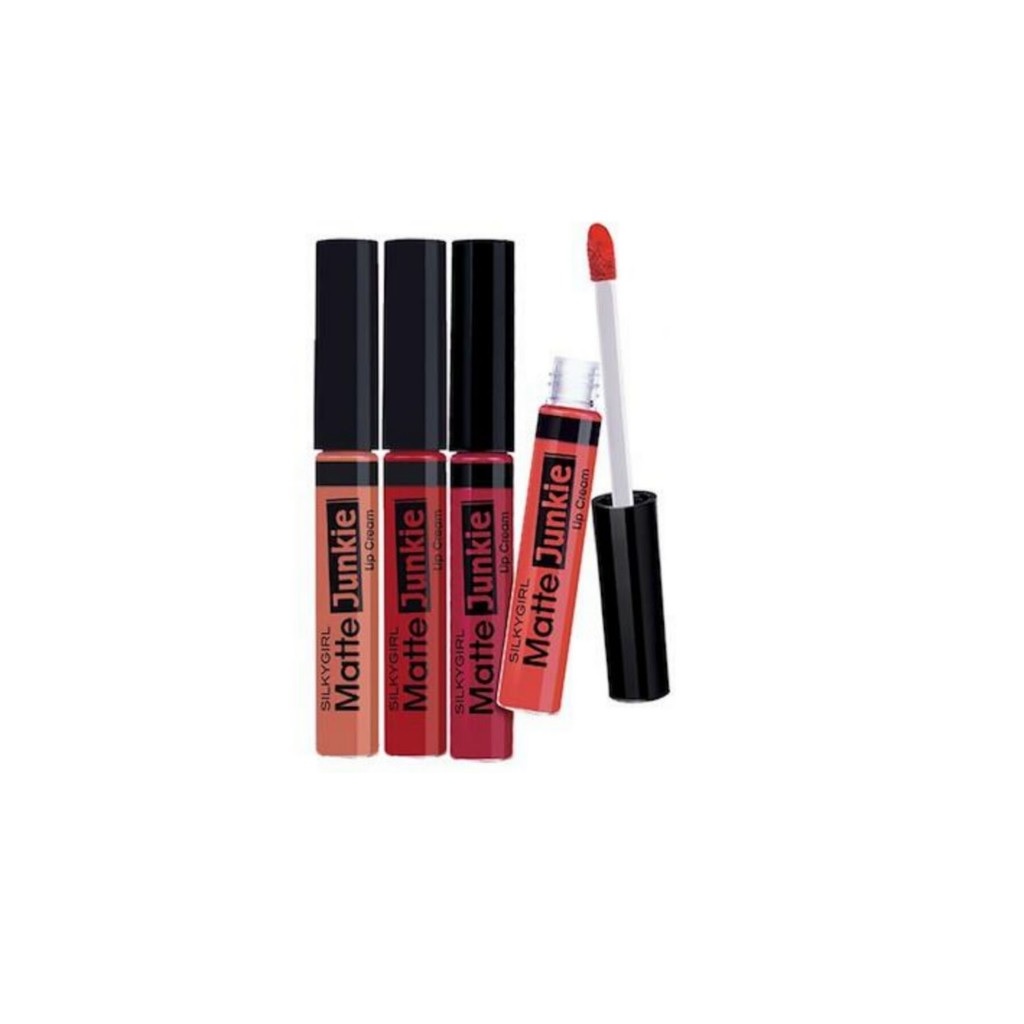 Check SILKYGIRL Matte Junkie price below:
add_circle
Cruelty-free and not tested on animals
add_circle
Lightweight, non-sticky, non-drying
Overview
Enjoy the velvety allure of SILKYGIRL Matte Junkie lipstick, designed for a kissproof and transfer-resistant bright matte finish. Forget about frequent touch-ups; this liquid lipstick sets in place so your appearance is flawless from sunrise to dusk. Using a range of 8 rich, intensely pigmented colours, create striking matte looks that are appropriate for any situation.
This lipstick adds a touch of elegance to your look while being lightweight, unscented, and meticulously manufactured.
Details
8 rich and highly pigmented shades to choose from

Lightweight and comfortable on the lips

Free from fragrance, carmine, and parabens
Who is this for?
These matte lipsticks by SILKYGIRL are perfect for makeup enthusiasts seeking a long-lasting, hassle-free matte lip colour experience. Whether you're a busy professional, a social butterfly attending events, or someone who appreciates bold-coloured lips, this lipstick effortlessly complements your style.
Its diverse shade range ensures everyone finds a favorite, while its commitment to being fragrance, carmine, and paraben-free makes it an excellent choice for those with sensitivity in mind. The Matte Junkie collection from SILKYGIRL will boost your matte lip game.
---
- What type of lipstick is long-lasting?
Our mouths are the only orifice in the body that can enjoy the taste of good food and drinks but it can be a pain to reapply lipstick every time we indulge ourselves. Luckily, there are a few types of lipsticks that can easily solve this issue.
Crème lipsticks (bullets):

 
A classic cream/bullet lipstick usually dries down to a soft matte or satin finish and have varying lasting power, with matte finishes obviously outliving those of glossy finish. Most of their formulas have pretty good colour payoff too.
One huge benefit to choosing bullets is their ease of application as well as being the most easily available variant. Got a colour that you like from a brand? They probably have it in bullet form! Though, matte finishes are best suitable for individuals without dry lips. 
They are very similar to crème lipsticks, except that they are more budge-proof than the bullet type and should actually be avoided by dry lips. If the crème lipsticks are in solid forms that offer ease of reapplication, the opposite is true for liquids.
It is for that reason that we recommend looking for the most long-lasting liquid lipsticks as they aren't as easy to reapply without a mirror. A reason to get them though is that they tend to have the best colour payoff compared to every other lipstick type.
These ones often come in a lightweight formula that comes in either liquid or bullet/crayon formulas and usually dries down to almost a matte finish. They saw a boom in interest in the beauty industry due to their staining power that gives the lips a beautiful hue for a long duration. 
While the colour payoff and pigmentation isn't the strongest, it is definitely one of the most fuss-free lipstick types and would make great daily lip colours. Dry lip individuals are recommended to get a stain that's moisturising though this will cause a shorter lasting power.
---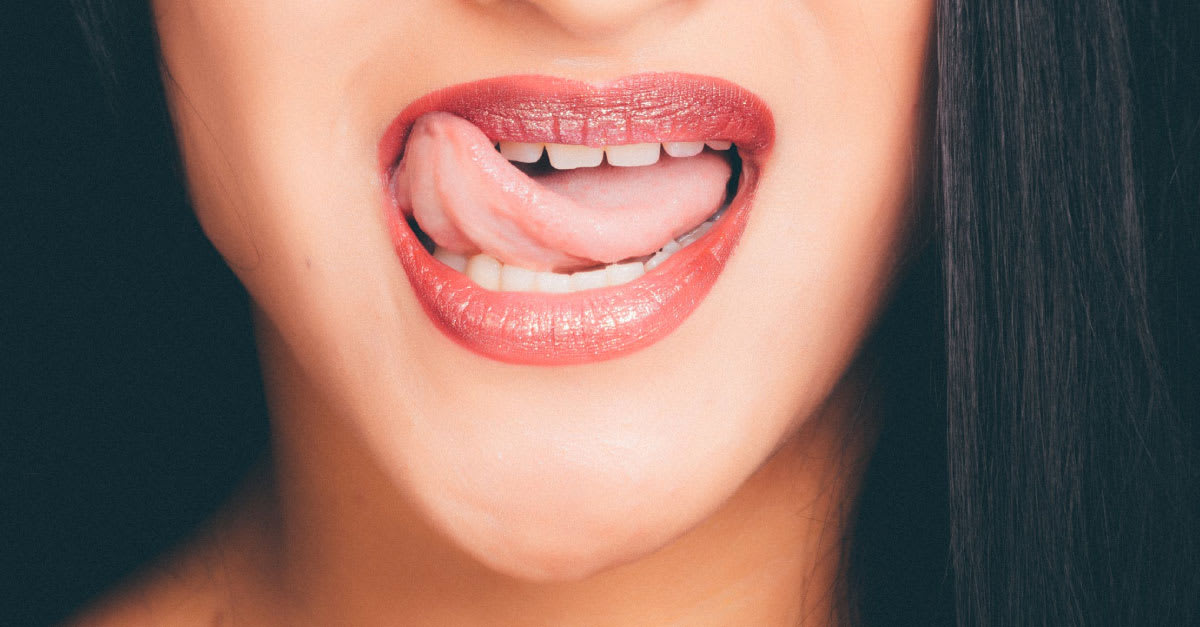 According to our expert, it varies depending on an individual's preference and personality. However, to find the best one that suits you, you might want to;
Consider your skin tone
If you have olive skin with warm or yellow undertones, search for a lipstick shade in warm colours like orangey-red, brick-red, or terra-cotta.
On the other hand, a lipstick with cool undertones, such as blue-ish and purple tints, is the perfect match for cool complexion tones with blue or pink undertones.
But if your skin has more neutral skin tones, try mauve shades for medium skin, pinky tones for fair skin, and berry shades for darker skin.
 Check your outfit colour
When in doubt, use nude. Try to not go for a perfect match because it will appear excessively coordinated.
For starters, select a lip colour that is a shade darker than your outfit.
If you're having trouble, use a stain that will give you that bit of colour without looking like you've gone overboard.
---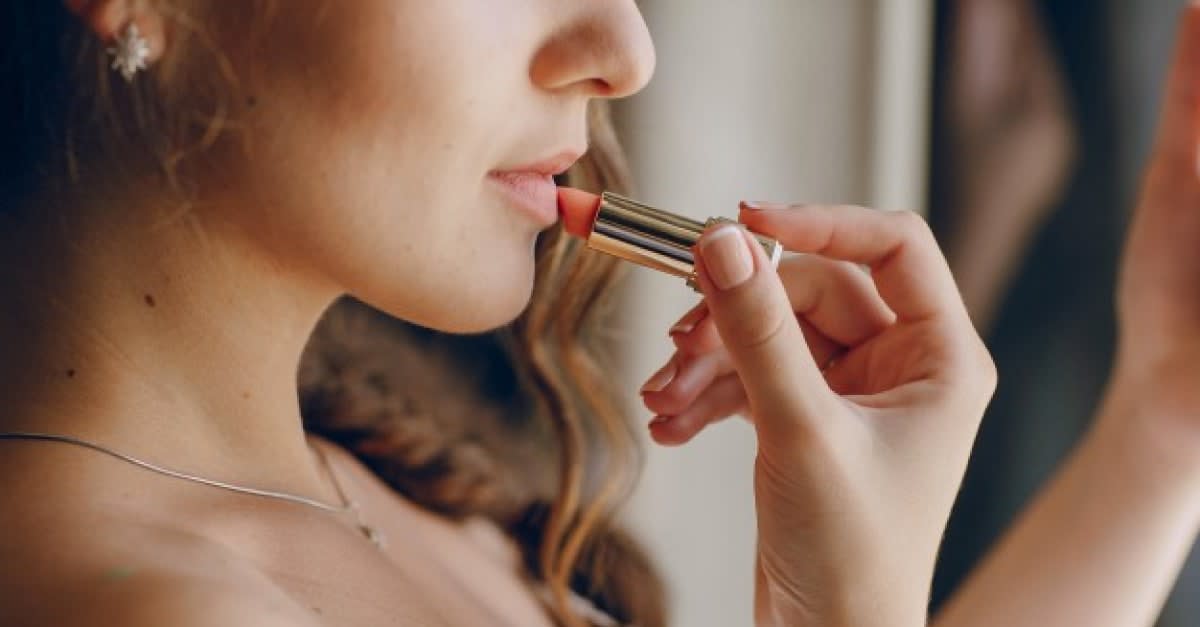 - What makes lipstick last longer?
Here are a few of Kelly Ngiam's tricks to make your lipstick last longer;
Apply good lip primer before applying your preferred long-lasting lipstick
Avoid direct contact with food and use a straw to drink if possible
Opt for a matte lipstick, rather than gloss 
Use a KN95 mask so that your lipstick doesn't rub off easily
---
- How to remove long-wearing lipstick easily?
Moisturizing cleansing oil is a great option for removing makeup, surface dirt, and excess oil. Not only they are quick at doing their job of removing stains on your face and lips, but it also helps leave users skin feeling supple and smooth. Besides, they are most likely compatible with any other form of cleanser if you want to double cleanse!
---
Related articles