Coway takes a leap into unparalleled sophistication as it introduces to the Malaysian market for the very first time, a countertop ice-making water purifier - Coway AIS.
Its ice-making feature and sleek table top design is aimed to ensure a convenient, seamless intergration into your living space, complementing the ravishing interior design of your taste. This embodiment of sophistication seeks to elevate and transform your daily experience, marrying form and function in impeccable harmony.
---
A Combination of Convenience & Simplicity Without Sacrificing Quality 
Kyle Choi, Managing Director of Coway Malaysia shared, "The Coway AIS is designed for those who seek perfection in every facet of life without compromising quality, convenience and aesthetics, it is tailored for those who seek nothing but the best in purified ice and water within the sanctuary of their homes..."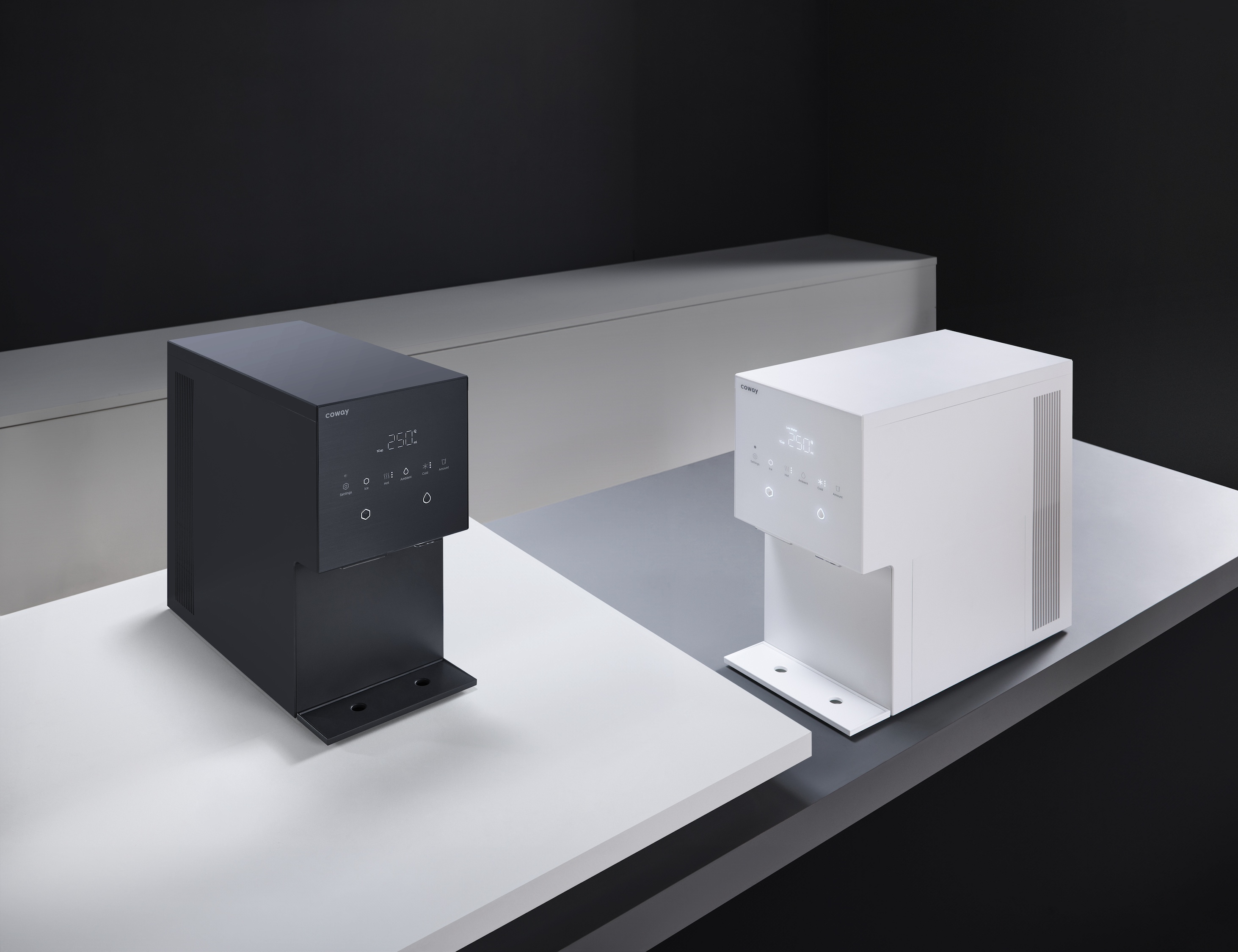 Offered in two exquisite shades, Porcelain White and Pebble Gray, the ice-making water purifier produces crystal clear bullet ice through a fully-automated system and preserves the ice in an enclosed UV-sterilised tank which frees the ice from any unpleasant taste influenced by other food items in the freezer or rough flaky edges.
Customisation To Fit Your Life
With the innovative My Cup setting, you can customise your preferred volume, ranging from 120ml to 800ml, enhancing your drink-making or water-dispensing experience.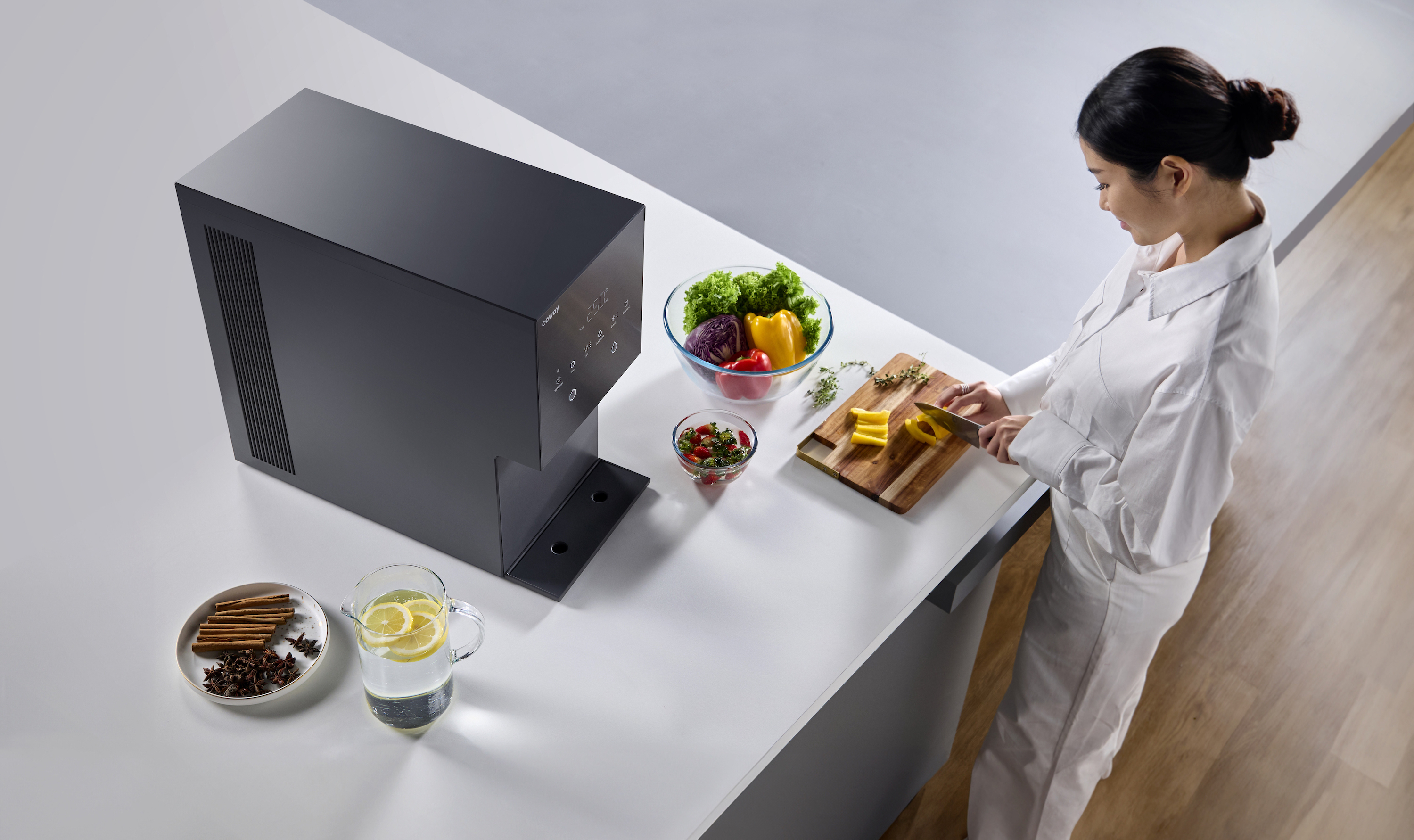 Additionally, users can control energy conservation if they are away by effortlessly activating the Eco Mode. When in a dark environment for over ten minutes, it can halt ice production temporarily after it has completed filling up the ice tank, once the LED buttons become dimmer. Coway AIS makes water and ice dispensing even more convenient, as it has an ergonomic extraction height of 24cm that effortlessly accommodates an array of glassware, jugs as well as pots.
Big Water Tank With Hygiene Prioritisation
On top of that, Coway AIS is meticulously crafted to provide your household with a steady supply of pure clean drinking water and ice. The expanded tank sizes for hot (1.5L), cold (1.8L), and ambient (1.8L) water ensures a stable flow that caters to your daily needs. The dedicated ice tank with the capacity to store 0.7kg crystal-clear bullet ice dispenses into your cup with utmost hygiene at the mere touch of a button, ensuring each glass is filled with nothing short of pristine icy perfection.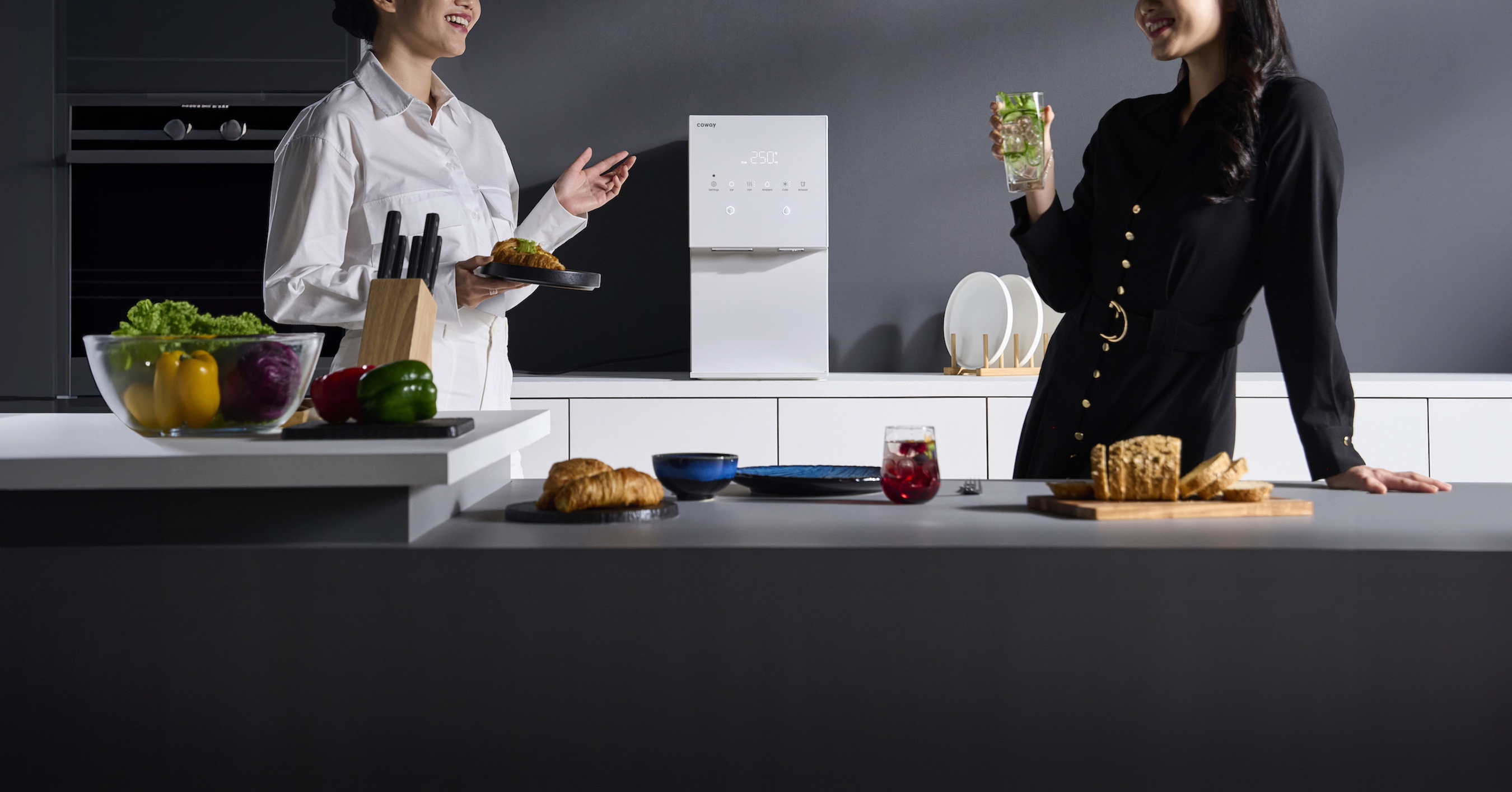 UV Sterilisation & Maintenance Are in Place
Indulge in your beverages worry-free as the all-new automatic Dual UV Sterilisation function from its 6-step water purification system sterilise the ice tank three times per day while the water faucet is sterilised four times a day to effectively remove up to 99.9% of bacteria (e.g. E.coli, S.aureus, P.aeruginosa).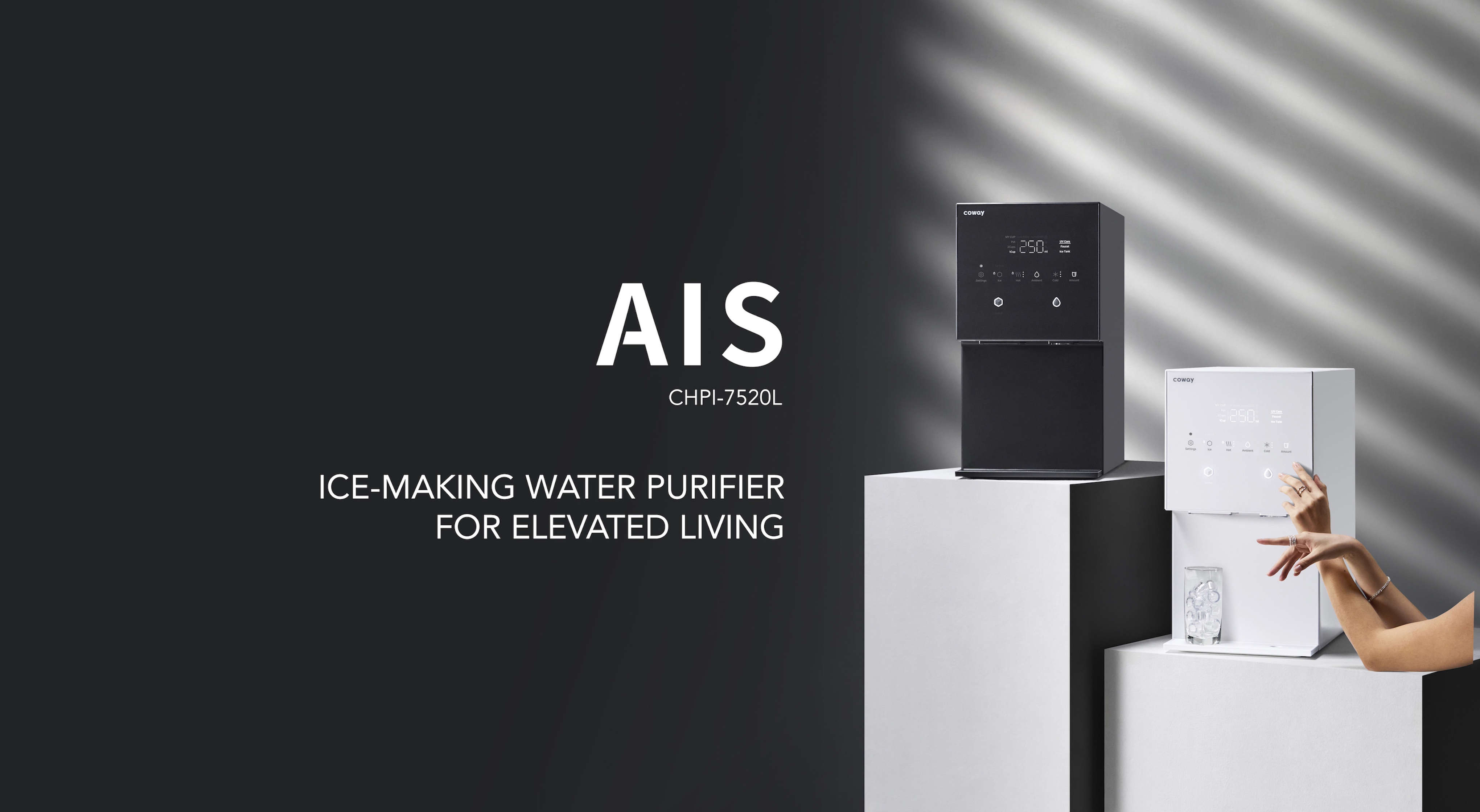 Coway AIS is accompanied by a pledge of quality care. Coway's experts will conduct comprehensive maintenance service visits every two months, encompassing thorough cleanings, filter changes and essential technical support to ensure your water purifier remains in optimal condition for years of elevated living.
At its core, Coway AIS transcends a mere water purifier; it embodies an affirmation of refined living, delivering purified ice and water in the comfort of your own home, harmonizing seamlessly with your exquisite interior aesthetic. For more information, visit Coway Malaysia.
More related recommendations: