Amidst buzzing anticipation for the launch of smart #1, smart Malaysia ignites the EV market with the debut of their trailblazing Hello smart App.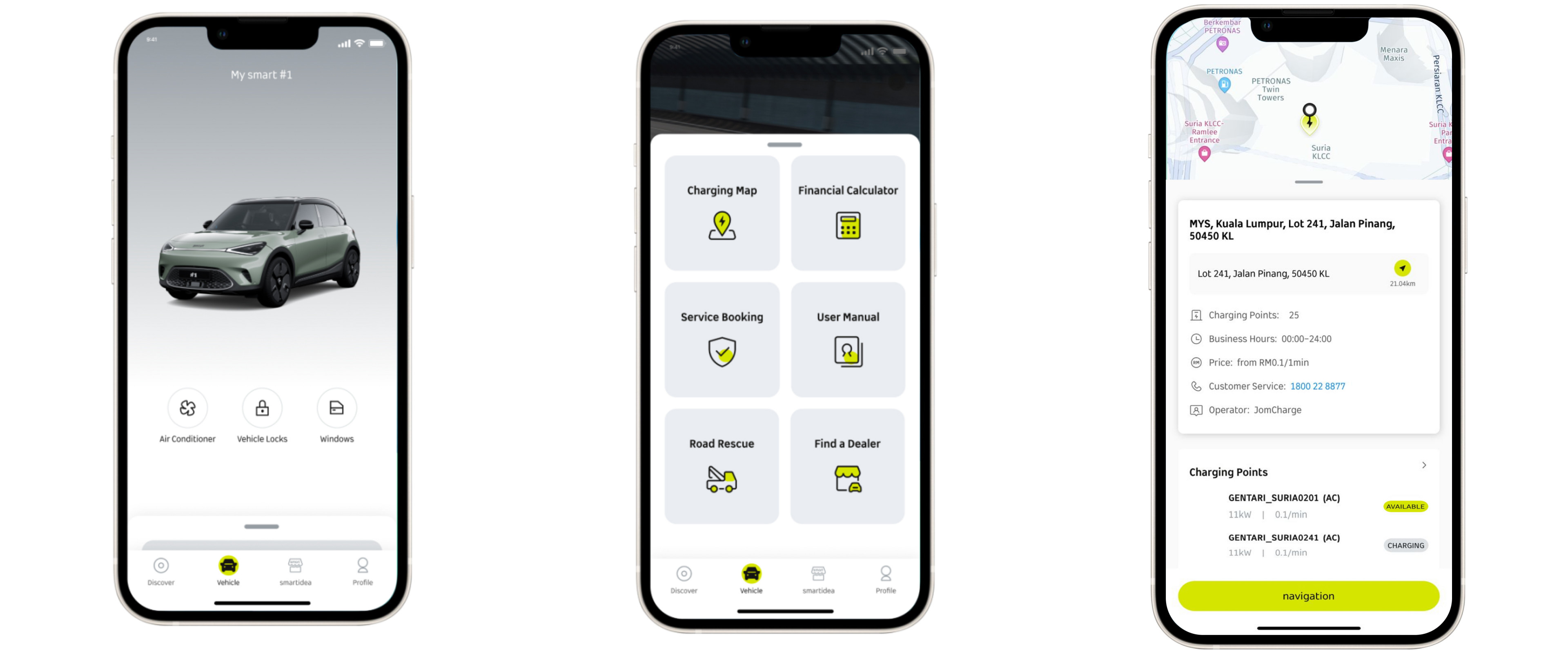 Designed with the modern driver in mind, this app promises to magnify the digital personalization of the smart Premium customer Experience, making each ride more than just a commute.
Hello smart App isn't just another vehicle app. It's a holistic digital companion that smartly integrates into your daily life, enhancing the entire ownership experience. Designed with a straightforward four-tab layout, users can effortlessly navigate through its wide array of functionalities.
Discover: Stay updated with the latest in the EV world – from breaking news, and upcoming events to a dedicated community page. Digital e-Brochures and timely notifications also ensure that you're always a step ahead.
Vehicle: Make your smart car truly yours! Customize settings, check real-time vehicle data like Battery and Charging Status or remotely manage features such as air conditioning. Even more, plan your car finances, from estimating monthly payments to directly applying for loans.
e-Mall: Dive into a virtual shopping spree with official smart merchandise. Plus, gather loyalty points and unlock thrilling rewards.
Profile: The heart of your app experience. Personalize, adjust settings, and make the most of all that the Hello smart App offers.
---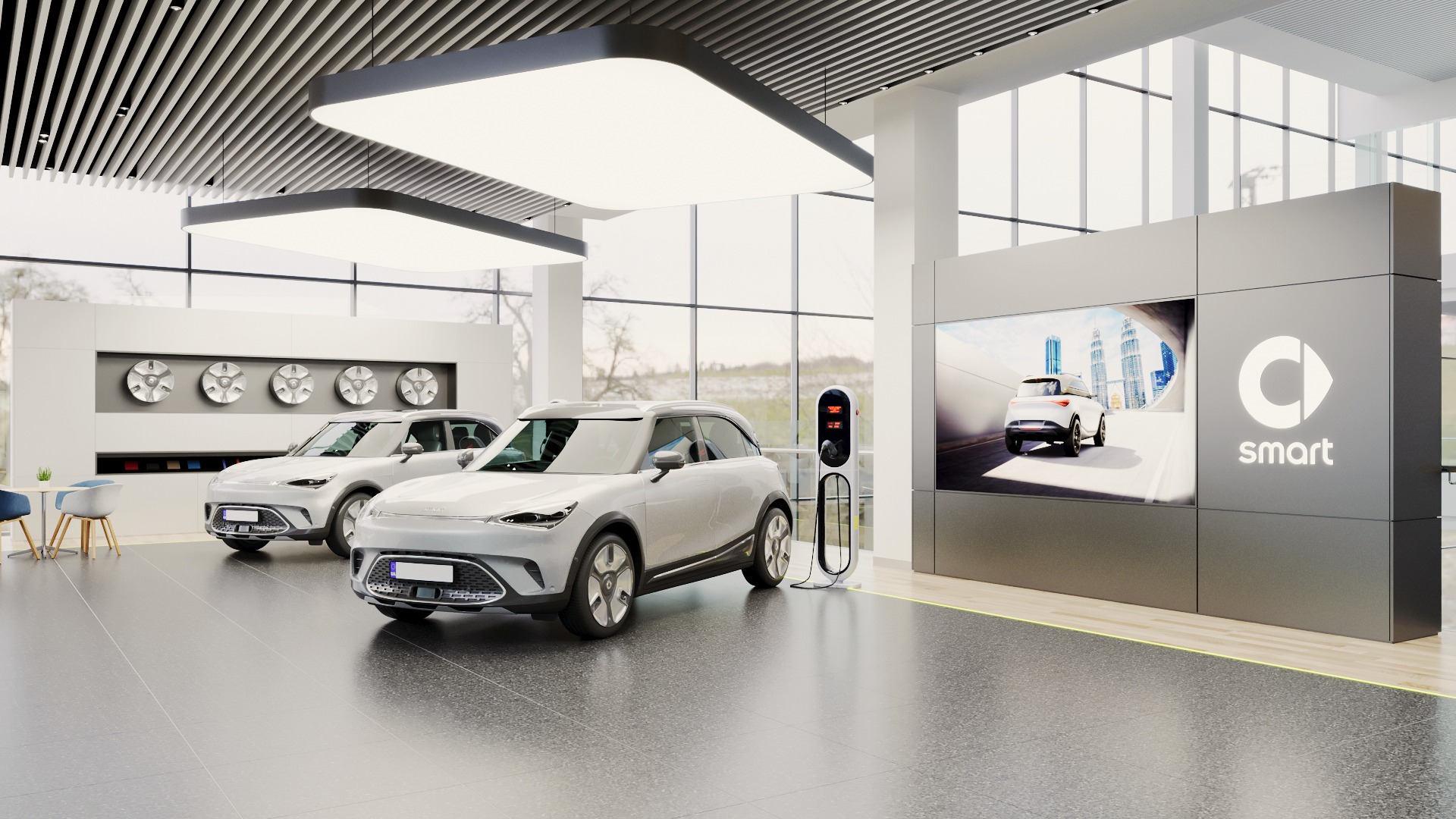 Zhang Qiang, the dynamic CEO of smart Malaysia, encapsulated the vision behind this digital marvel, stating, "We aim to augment the bond between smart vehicle owners and their cars. This app serves as an innovative bridge, ensuring users stay informed, connected, and engaged."
Unique to Malaysia's EV sphere, the app introduces four groundbreaking features:
Live Charging Map & Navigation System: No more range anxiety! Real-time charging points data, covering 70% of public charging outlets, keeps you informed and on the go.
Vehicle Booking & Financing Loan Application: Shift to a digital gear by applying for vehicle loans directly through the app.
One-Stop Service Home Charging Solution: Simplify your home charging with this streamlined solution that covers purchase, installation, and scheduling.
Community Engagement: Join fellow smart enthusiasts in sharing experiences and earning loyalty points, which can be redeemed in the e-Mall.
Smart Malaysia is only just revving up! They've hinted at more features in the pipeline, with a major update set for the last quarter of 2023.
---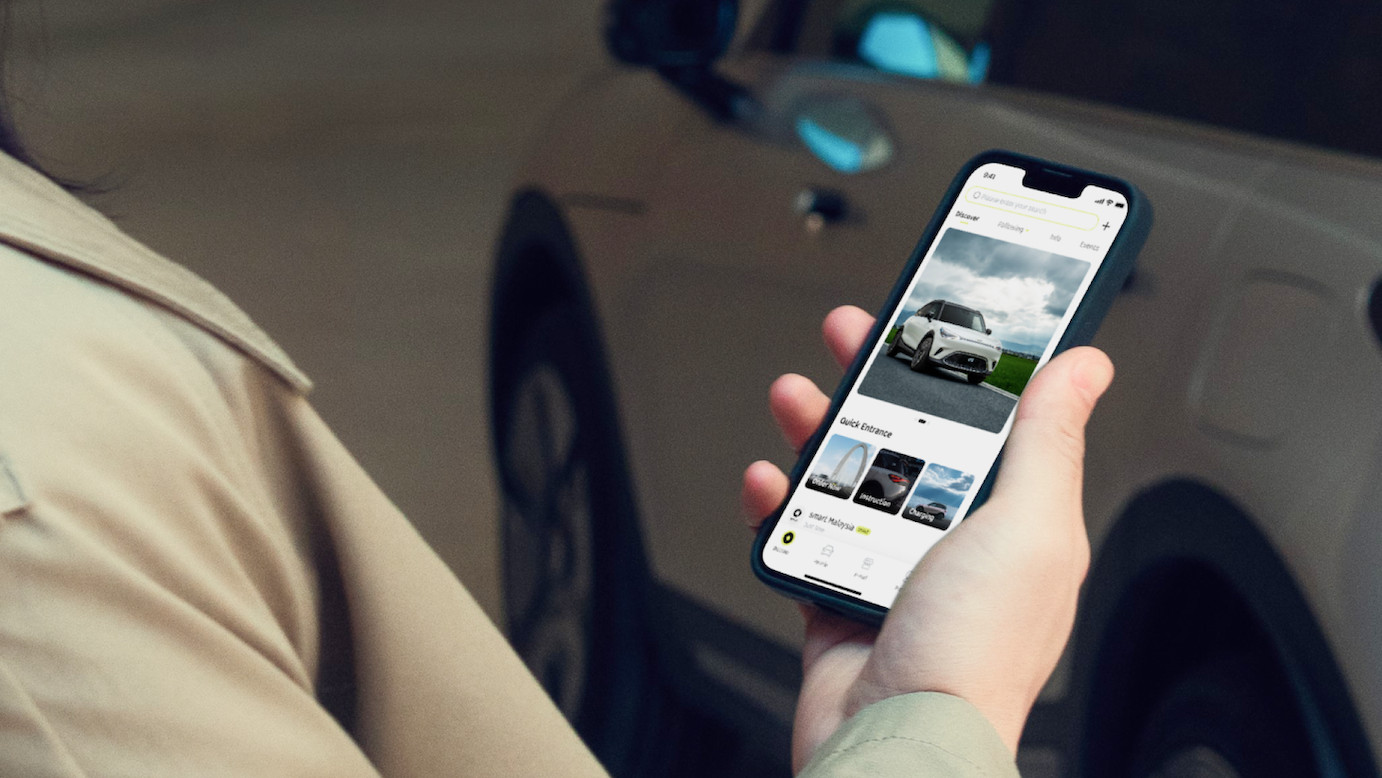 The Hello smart App is up for grabs on the Apple App Store, Google Play Store, and Huawei App Gallery.
For a sneak peek into this digital revolution, head over to smart Malaysia's Facebook. For an immersive experience and to learn more, buckle up and visit smart Malaysia's website.
---
More related recommendations: