When Threads first came out last week, it was designed to be a direct competitor to Twitter—and it didn't just succeed, it was almost an exact copy of the bird app. To a certain extent, Threads is very similar to Twitter from the layout features, with the main difference being the absence of paid subscriptions and longer post lengths. Another major difference would be the lack of Elon Musk on the app, so (hopefully) no more surprises and unnecessary changes.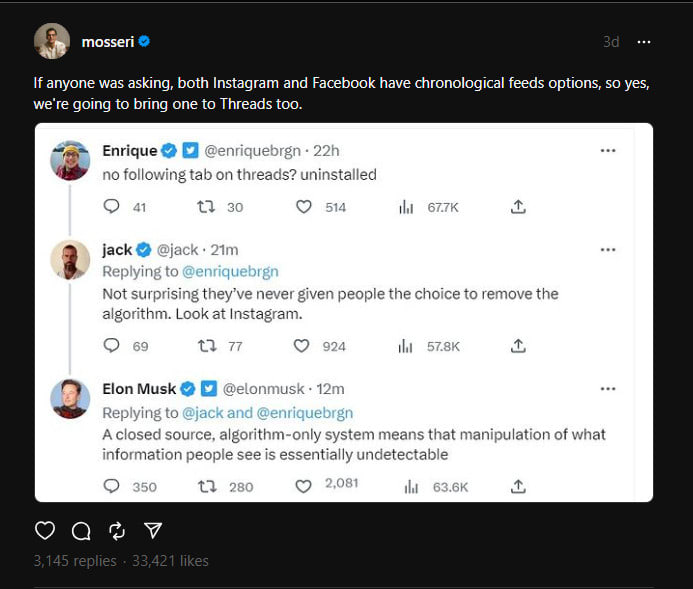 Since the Threads app is still new, improvements are imminent for a better viewing and posting experience. Meta has announced a couple of these improvements in the pipeline, some of which include hashtags and post-editing—no payment required!
Besides that, Threads will also look into bringing you a dedicated home feed where you can see posts from the people you follow, making it easier to connect with your favourite content creators or friends. Currently, there is no date as to when these improvements will take place, but it'll certainly make things more interesting as Threads steps up right into Elon's face.
Related articles