Ever since Elon Musk took over Twitter in October last year, the platform has seen more changes to its features than it has in years, and that definitely took a toll on its loyal users' experience. From paying for a blue checkmark on your account to increasing the character limit to 4,000, we really have seen it all, and Twitter users can expect more changes to come this year - beginning with TweetDeck.
For those who are still unfamiliar with TweetDeck, it's actually a popular dashboard-like tool that allows you to view your timelines, mentions, direct messages, lists, and much more all at once. You can also monitor and manage multiple Twitter accounts efficiently.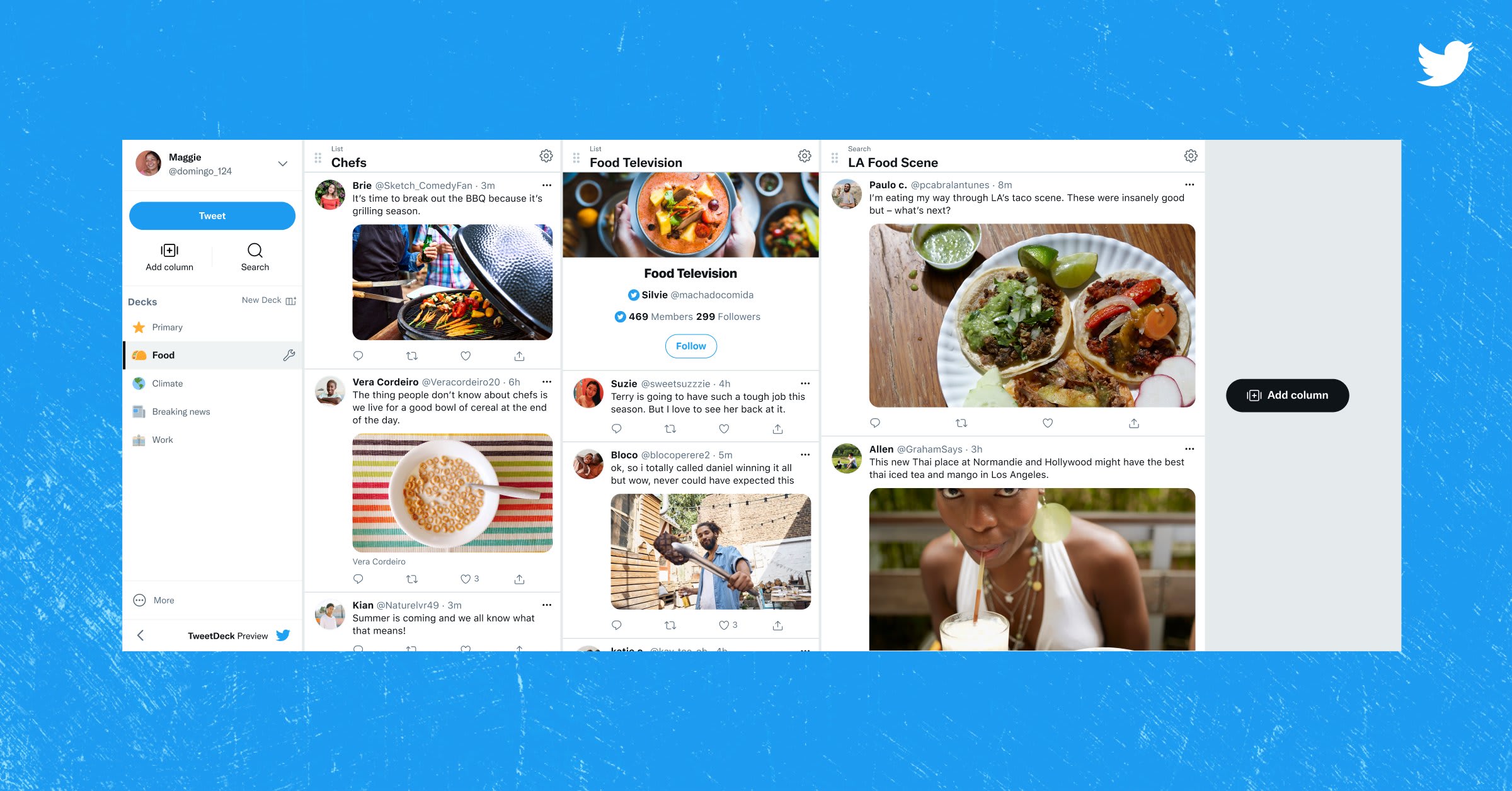 Whether you have used this feature before or not, it really does add to the experience and makes it more convenient for every Twitter user to enjoy the platform. However, that might change soon, as Twitter is looking to restrict access to TweetDeck and make it only available to Twitter Blue subscribers.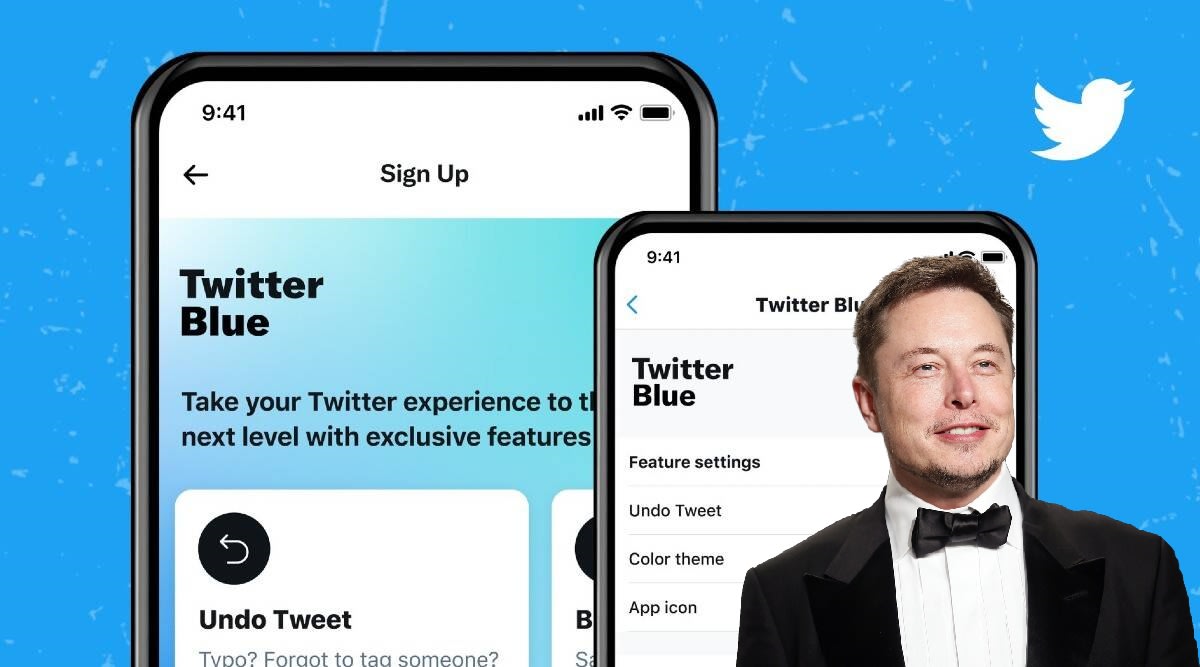 The idea of Twitter Blue has obviously divided opinions amongst Twitter users, as it's pretty much a strategy for Elon Musk to monetize the platform. After subscribing to Twitter Blue, you'll receive exclusive features like the ability to edit your Tweets multiple times within the first half-hour of posting, upload 1080p-quality videos, set NFT-personalized profile pictures, organize your bookmarks into private folders, and most importantly, have a blue checkmark stamped onto your profile.
All these bells and whistles will soon see an addition in the form of TweetDeck. According to recent source codes, it is quite a possibility that TweetDeck may be made available only to Twitter Blue, which currently has around 300,000 subscribers.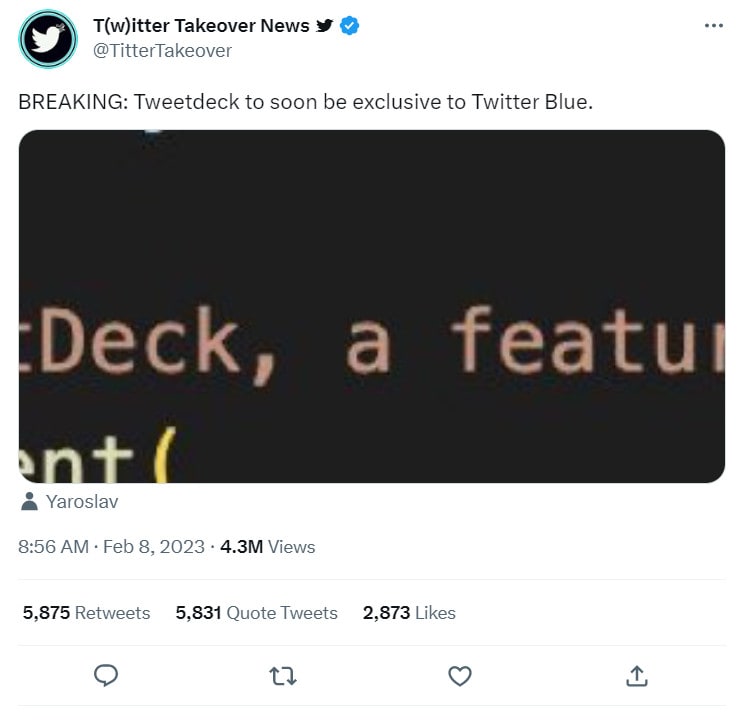 Credits: @TitterTakeover on Twitter
For now, Twitter Blue has not yet been officially introduced to users in Malaysia and it is not known whether the move to monetize TweetDeck as well will increase the rate of Twitter Blue subscribers or vice versa; but hey, Twitter is an open platform (for now), and you can decide on your own Twitter experience.
Related articles