TVs have been around for a long time.  It's our window to the world, our portal for entertainment, and a gathering place for family and friends, and it's hard to see them going anywhere anytime soon as they remain a primary form of entertainment for many households.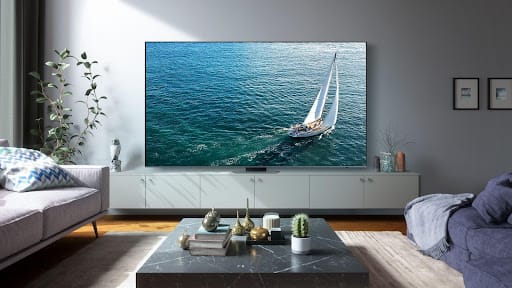 But like all other technology, TVs have continuously evolved to meet our changing needs and wants: from black-and-white sets to colour, from bulky, small screens to large, flat ones that turn your living room into a home theatre. And one of the most prominent innovations in recent years? The introduction of Quantum-dot Light Emitting Diode (QLED) technology.
---
What Is QLED?
The journey from the monochrome, cathode-ray tube TVs to the ultra-sleek QLEDs of today happened in a relative blink of an eye—that is to say, in just a short half of a century, we went from black-wand-white and often blurry moving pictures to the bright, vibrant TVs in virtually every household.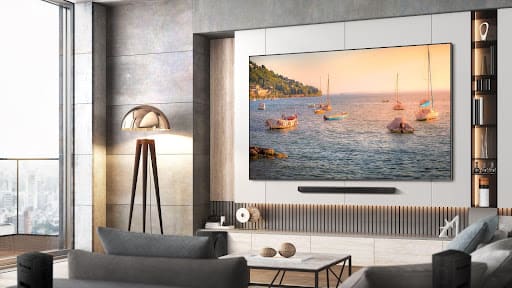 From the cathode-ray tube era, we saw the rise of LCD panels that provided a much clearer, sharper image; then came LED-backlit TVs, which offered improved colour contrast and energy efficiency.
But the real game-changer was the introduction of QLED technology. To put it simply, QLEDs use quantum dots—tiny semiconductor particles only a few nanometres in size—to produce pure monochromatic red, green, and blue light. This results in an incredible range of colours, exceptional brightness, and superior contrast levels.
One of the most significant advancements in QLED technology is the ability to bring our favourite stories to life on the screen in more realistic ways. With the advent of QLED, viewers are no longer mere spectators but participants in the visual narrative unfolding before them.
---
Meet The 98" Samsung Q80C QLED TV
If you need an example, the 98" Samsung Q80C QLED TV is a perfect showcase of what QLED technology can offer. Its exceptional 4K resolution offers vivid, lifelike images that make you feel like you're part of the action. This TV isn't just about size; it's about delivering a spectacular viewing experience that'll transform how you watch your favourite content.
As the pinnacle of screen technology as of the time of writing, the Samsung 98" Q80C QLED TV boasts Direct Full Array technology, using super precise LEDs to provide a contrast with deep blacks and bright whites​. That means that you'll not only be watching the scene from your TV; you'll be able to experience every colour of the rainbow, literally and figuratively!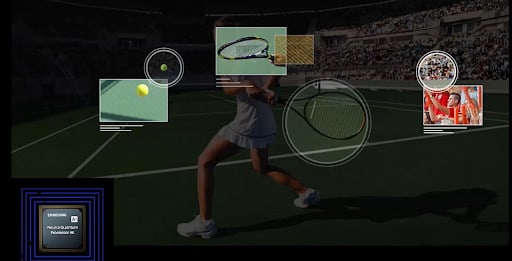 This is powered by the Quantum Processor 4K, the "brains" behind the glorious picture and sound. This high-performance processor uses artificial intelligence to transform your content into stunning 4K resolution, making every scene pop with detailed clarity and vibrant colours.
Besides that, the Real Depth Enhancer feature lets you perceive depth just as your eyes would in real life. It adds a new dimension to your viewing experience, making everything from action scenes to nature documentaries feel more real and immersive.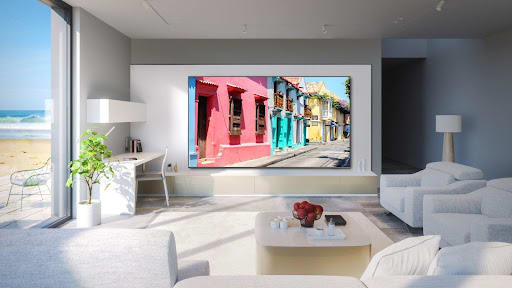 Plus, the 98" size offers a level of immersion that smaller screens simply can't match. And with its 'Ultra Viewing Angle' technology, you'll get a fantastic viewing experience no matter where you're seated. And plus, say goodbye to hunting for the remote control, as you can use control the TV through the SmartThings app on your Galaxy S23 Ultra—or any Galaxy phone for that matter!
Lastly, for the gamers out there:  the Samsung 98" Q80C also features the Motion Xcelerator Turbo+, which ensures ultra-smooth scenes at 4K 120Hz, keeping you in the game with low input lag at 5.3 ms. Now, every turn, every shot, every move you make will be captured with pinpoint precision!
In today's rapidly evolving digital world, the mantra seems to be 'go big or go home'. Indeed, when it comes to televisions, that sentiment has never rung truer. With the advent of ultra-large screens, people are now wanting more viewing real estate for their money. 
This trend towards larger screens isn't just a passing fad; it's a testament to our ever-growing appetite for immersive, high-quality entertainment right in our living rooms. And it doesn't get any better than the 98" Samsung Q80C QLED TV.
---
Convinced? Grab The Launch Promo On The 98" Samsung Q80C QLED TV!
In line with the trend towards larger screens, Samsung is offering a deal you simply cannot and should not refuse!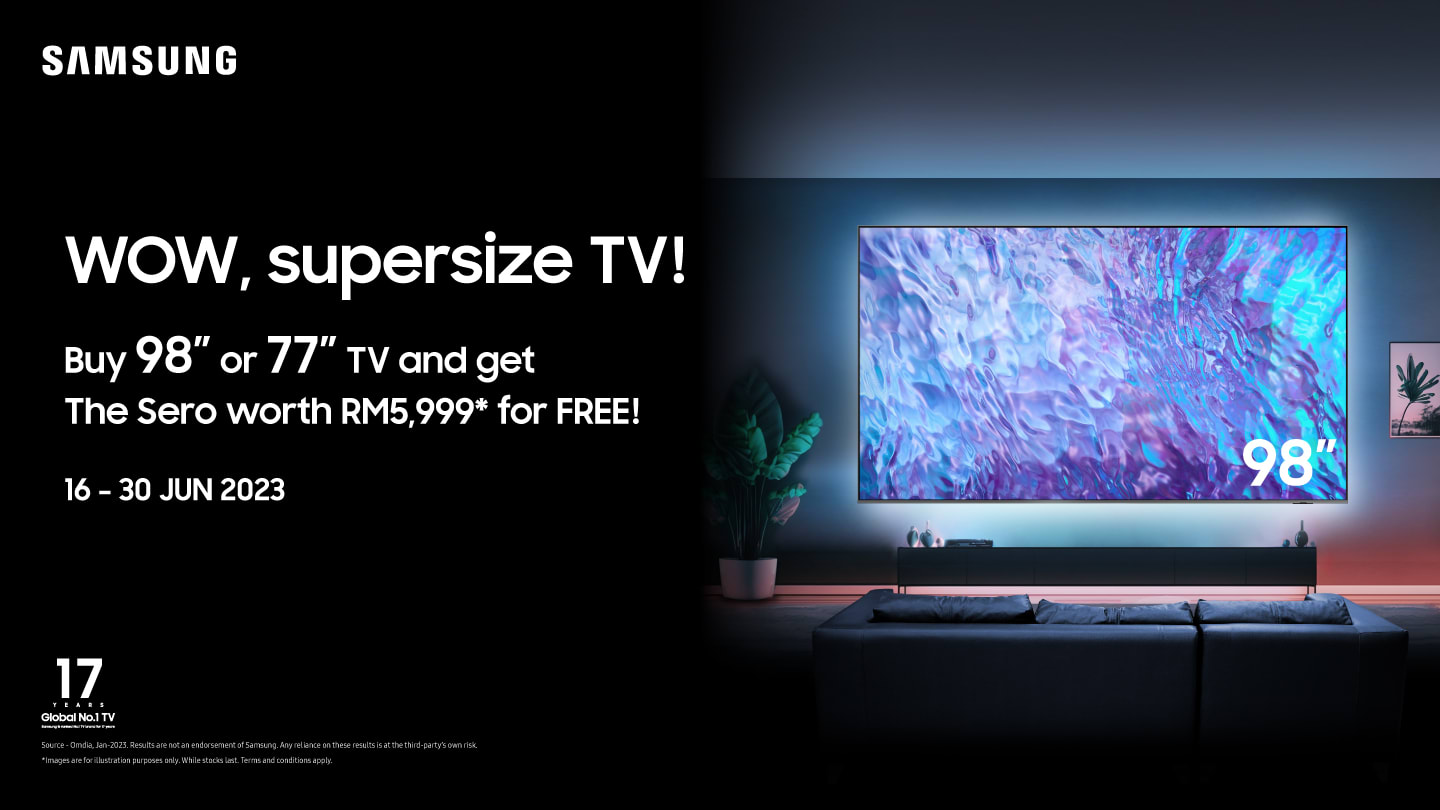 Starting from 16 June 2023, you can get the 98" Samsung Q80C QLED TV at RM33,999 and get a 43" The Sero TV worth RM5,999 for FREE! With the ultra-large Q80C and the versatile Sero, your home entertainment setup will be perfect.
This incredible offer is available from the 16th to the 30th of June 2023. Don't miss out on this opportunity to take your home entertainment to the next level!
[This article is written in collaboration with Samsung Malaysia]
Related articles