Lazada Group has launched LazzieChat, the first-of-its-kind eCommerce AI chatbot in Southeast Asia. LazzieChat, powered by OpenAI's ChatGPT technology in Azure OpenAI Service, is set to revolutionize the shopping experience on the Lazada platform by answering user queries and providing personalized product recommendations.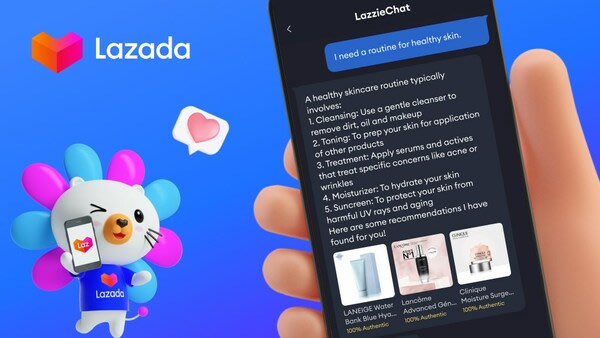 According to Lazada's CTO, the company is one of the first Southeast Asian eCommerce companies to integrate ChatGPT in Azure OpenAI Servicefor their chatbot. LazzieChat is a part of their continuous investment in technology to build a high-quality digital ecosystem that is set up for long-term growth.
How LazzieChat Enhances the Shopping Experience
LazzieChat, named after Lazada's friendly lion mascot, Lazzie, improves shopping experiences by providing personalized suggestions based on user queries. This technology is particularly useful for fast-moving consumer goods categories such as fashion and beauty, which are among the top items purchased on Lazada. LazzieChat also supports brands and sellers on the Lazada platform by increasing product visibility.
Leveraging Lazada's own AI technology and platform, LazzieChat employs the natural language capabilities of Azure OpenAI Service to understand and respond to queries in a natural manner. It can link products available on Lazada directly in the chat console, enabling users to shop quickly and conveniently with confidence.
LazzieChat is currently available in English in Singapore, the Philippines, and Indonesia markets, with in more regions and languages coming soon. Users can access LazzieChat by swiping down on the Lazada app homepage.
That said, with all the controversies surrounding AI and ChatGPT, Lazada acknowledges the ethical challenges of natural language chatbots and assures users that LazzieChat adheres to Lazada's trust and safety policies. Lazada is continuously refining LazzieChat's algorithms to recognize inappropriate content, ensuring responsible and appropriate responses to user queries.
Related articles