No more compromising on your hair and skin health! Panasonic is bringing a fresh hue to its highly acclaimed nanoe™ Hair Dryer EH-NA98, now available in trendy navy. Renowned for delivering comprehensive care for hair, scalp, and skin, Panasonic's nanoe™ Hair Dryer has become a household name globally.
---
- More Than Just a Hair Dryer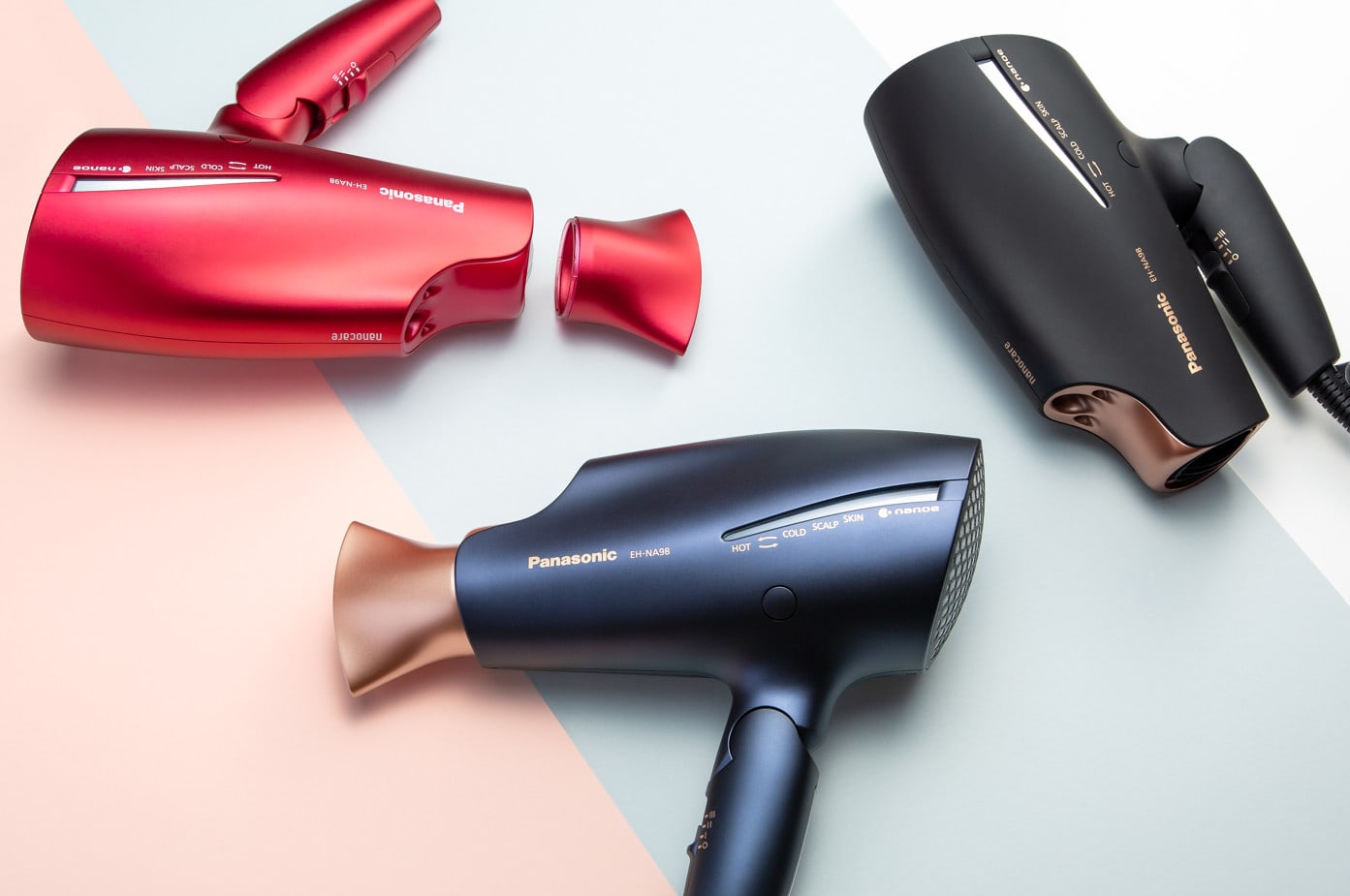 Harnessing Panasonic's unique nanoe™ technology, the EH-NA98 contains around 1,000 times the moisture held by ions. Nanoe™ penetrates your hair, balancing moisture levels to give you shiny, smooth, and manageable tresses. It simultaneously moisturises your scalp, keeping it healthy and preventing dryness that causes hair damage.
---
- Introducing Double Mineral Ion Feature
Adding a cherry on top is the EH-NA98's Double Mineral ion feature. Working in harmony with nanoe™, this duo fortifies the cuticle, reducing damage from friction and external factors such as ultraviolet rays, thus leaving your hair healthier and more resilient.
Panasonic's EH-NA98 comes equipped with an array of specific modes:
Scalp Care Mode: Gentle drying with warm air and nanoe™ moisture retention, promoting a healthier scalp.
Skin Care Mode: Just one minute in this mode and your skin retains its moisture better.
Hot/Cold Alternating Mode: This feature mitigates hair waves and promotes lustre by alternating airflow.
Intelligent Temperature Control Mode: Ensuring comfortable drying in any season, this mode adjusts the airflow based on the surrounding air temperature.
Quick Dry: This mode ensures rapid drying without compromising hair health, thanks to its perfectly balanced air volume, temperature, and pressure.
Discover the comprehensive care of Panasonic's Nanoe™ Hair Dryer EH-NA98 in a fresh, chic navy colour at your nearest Panasonic store or authorised online sellers. Ready to elevate your hair, scalp, and skincare routine?
Related articles