The first question you may be thinking now is, "Why would the regular Malaysian want such a big TV?"
With the rising trend of the population now choosing to stay at home and watch shows on a big screen for their comfort, the need for a good and sizeable TV is more important than ever.
Hence, here's an introduction to an 8K TV option: the Samsung Neo QLED QN800C. Admittedly, we've only gotten to see them from afar but to have them right in our office feels just different. We can now have cinema nights with the whole team. (#secretlystickycolleagues)
Alright, jokes aside, here's what we think of the 65-inch Samsung Neo QLED QN800C thus far since its arrival.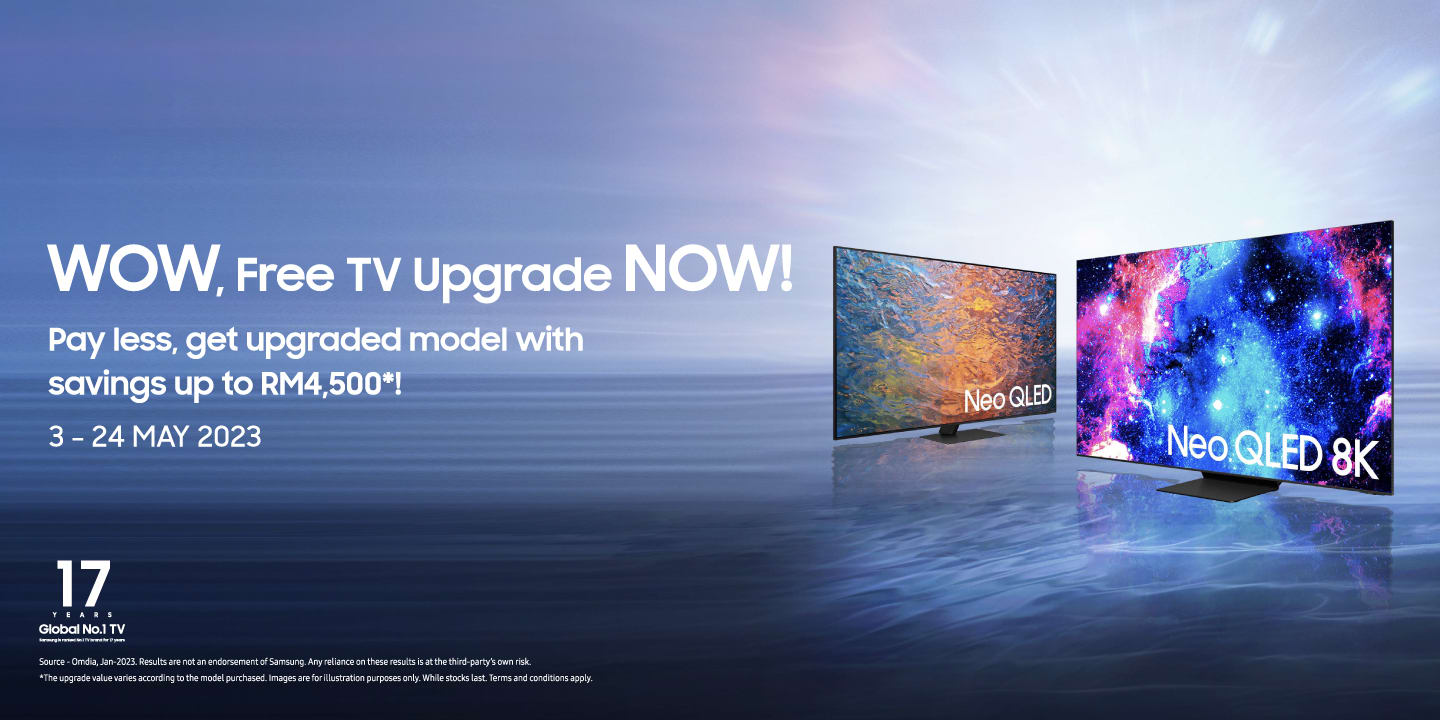 (Psst, if you catch this article fast enough, this TV is eligible for the Samsung Free TV Upgrade deal. Click to check out how!)
---
First Impression: Samsung Neo QLED QN800C
Design: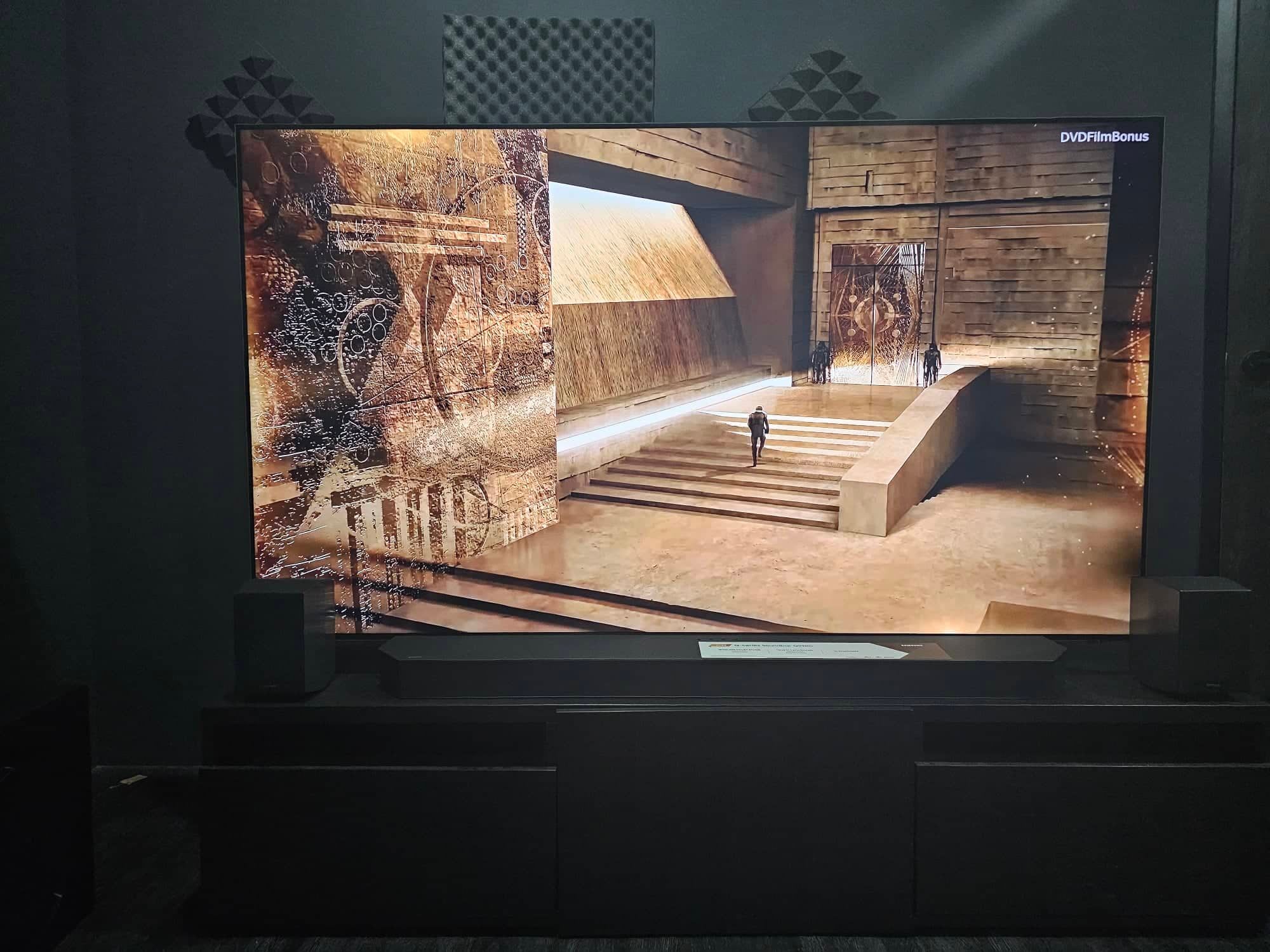 Out of the box, the first thing we noticed was its really thin bezel. Well, that's not even it. Built with an Infinity One Design, the entire TV's profile is just very slim, and we're wondering how a TV this size is able to pack a shiny display (which we will talk about in a bit).
Speaking of being out of the box, Samsung is now shipping its lifestyle TVs, which includes the QN800C, in eco-friendly packaging as part of its ongoing environmental-friendly practices, especially given its industry-leader status. Good job, Samsung.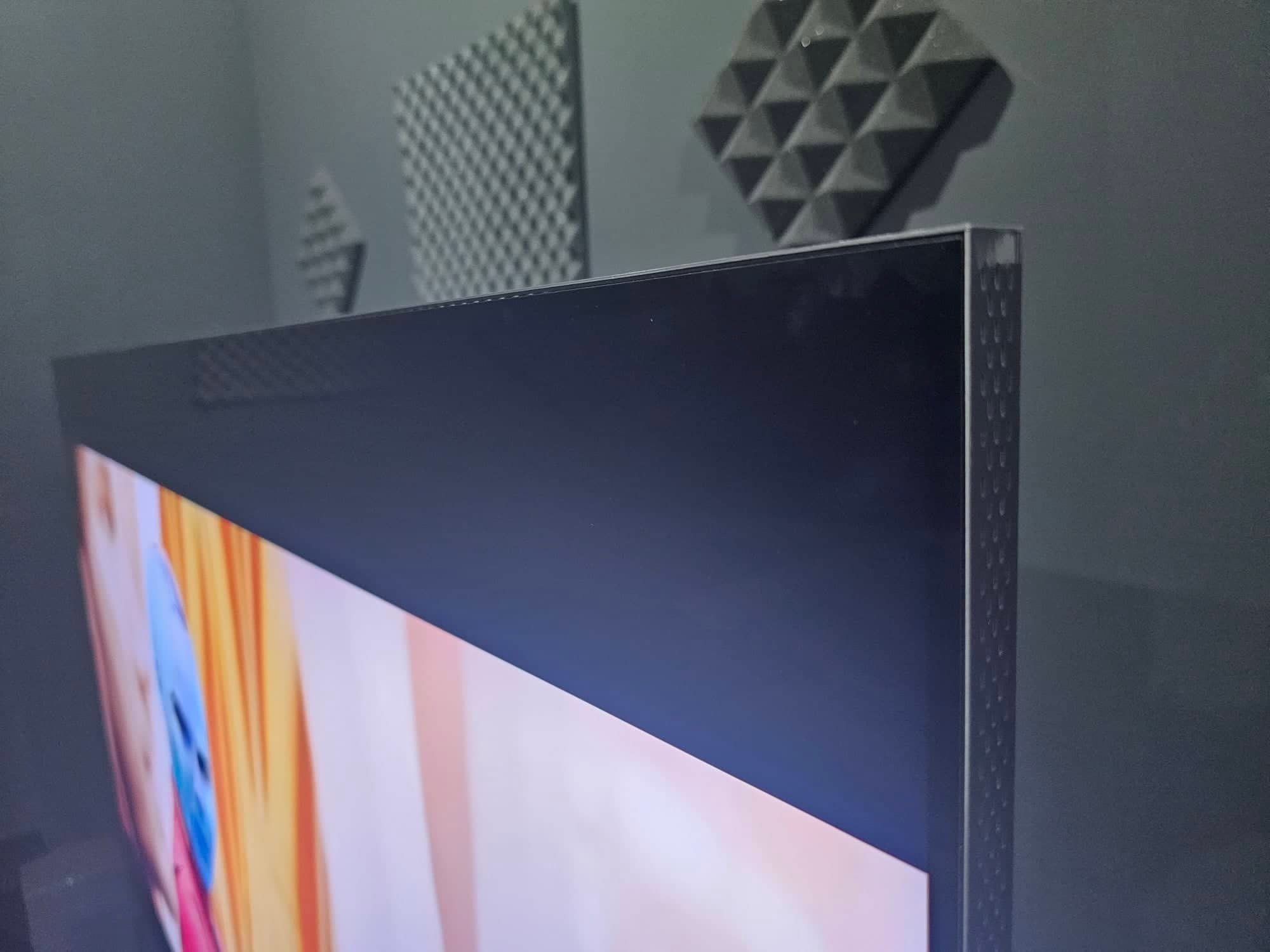 Screen:
As per its namesake, the Samsung QN800C has a QLED display that's capable of 8K resolution, which is absolutely insane. The Samsung Neo QLED QN800C is powered by a Neural Quantum Processor 8K, which works alongside a Quantum Matrix Technology Pro system in order to offer AI-powered processing and clear, striking details. 
Upon turning on the TV, the picture quality looks great at first glance for almost any content we throw at it. Wildlife documentaries, gaming and also casual visuals just seem great. Of course, it does support 4K 120Hz, which is great for gaming with consoles like the Sony PlayStation5.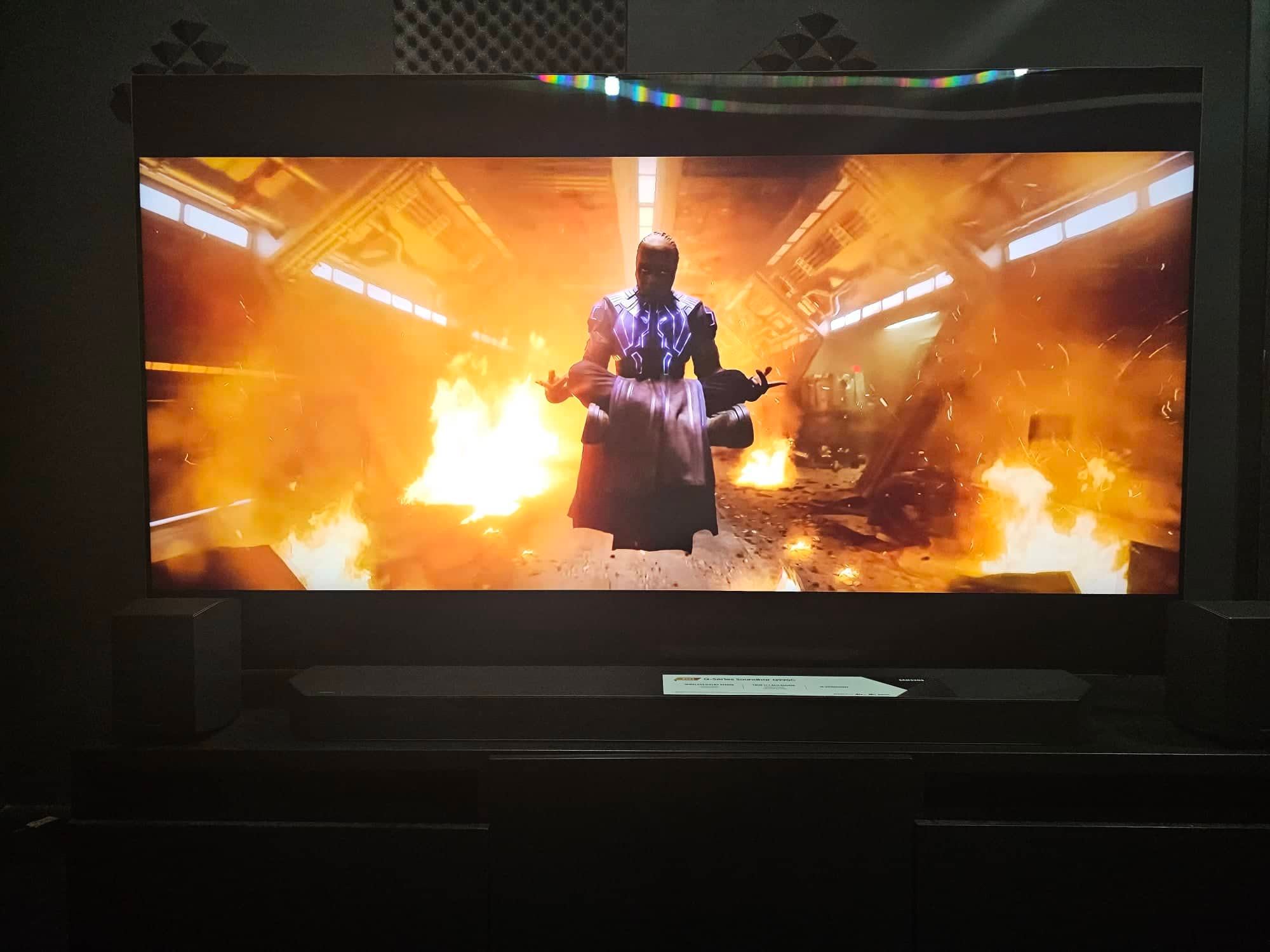 Sound:
Frankly speaking, most TVs aren't going to give you amazing sounds as the brands are focused on having picture quality tweaked to perfection. But we'll still look into its sound quality.
Designed with Dolby Atmos sound system, the audio quality does not seem the loudest or the clearest to us, but it is still good enough and should support your upcoming sound system well.
Others: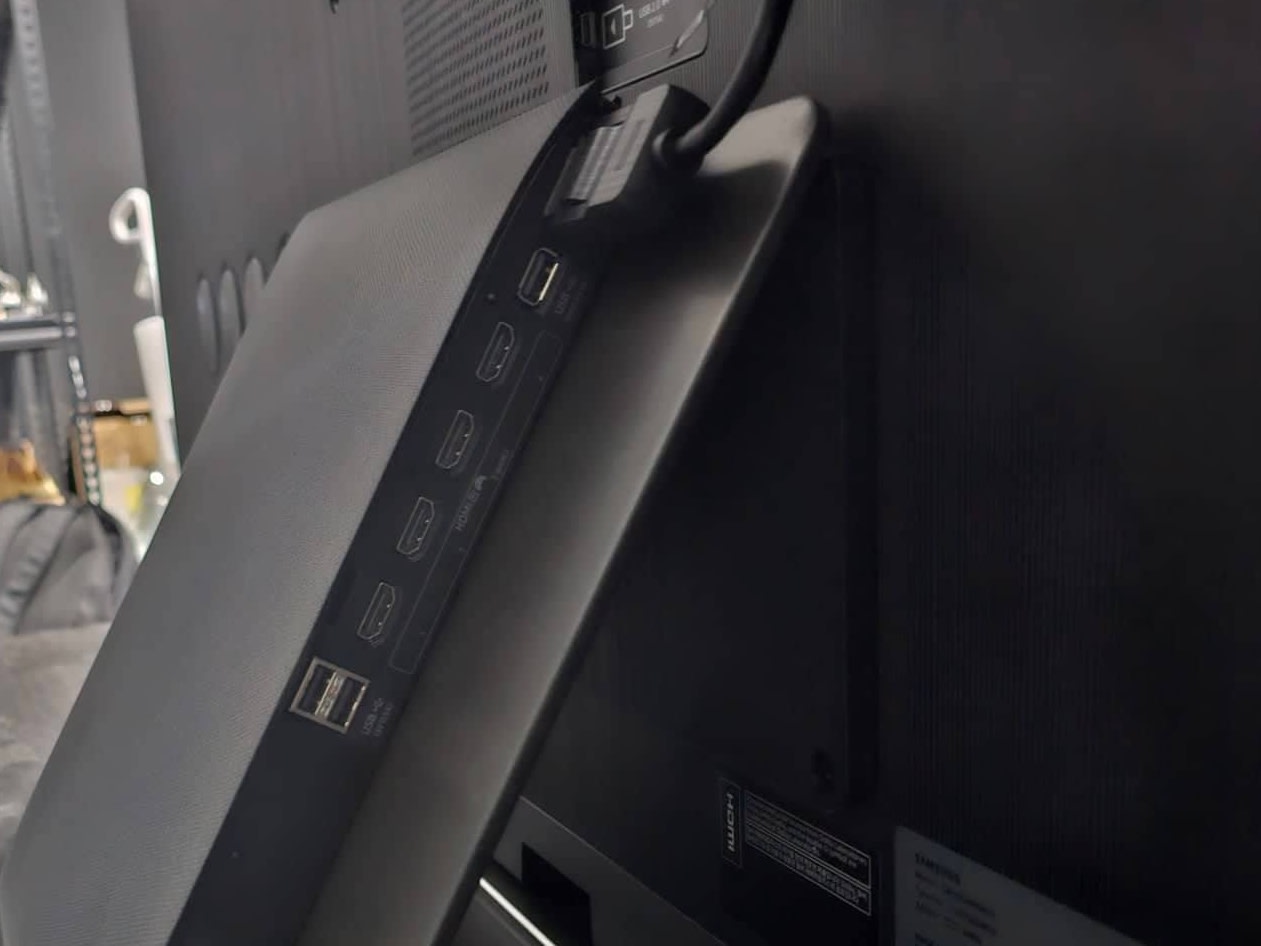 Samsung shared that this TV Samsung is best used and supported by its One Connect hub, which is where a lot of the processing is done and that it also acts as an I/O hub to connect your sound system or HDMI-supported devices. 
---
Coming Soon: Samsung Neo QLED QN800C TV Review in Malaysia
Everything sounds sleek, and we cannot wait to see how the Neo QLED WN800C does in the next couple of weeks. While it is pricey, given how big screens are just getting more expensive these days, a QLED TV this price seems like a decent deal.
Stay tuned for the full review!
More related recommendations: