You've probably seen them on your social media feed often these days; Origin Mattresses are advertised as one of the best for all sleepers, rated by sleep experts and influencers alike. It's also one of the few brands that are proudly made in Malaysia.
Designed with the expertise of sleep experts, the brains behind the Origin Hybrid Mattress made them with cutting-edge technology and the highest quality materials to offer a mattress that's neither too soft nor too firm.
Good mattresses in Malaysia can typically cost from RM2500 onwards. It is why box mattresses like the popular, original Origin Mattress are trending due to the opportunity for any Tom, Dick and Harry being able to try them for free. Yes, Origin Mattresses come with 4 months' worth of trial period as well as free delivery.
Overall, many have shared how it's a great value option mattress that gives the right amount of support for both back and side sleepers without sacrificing comfort and quality.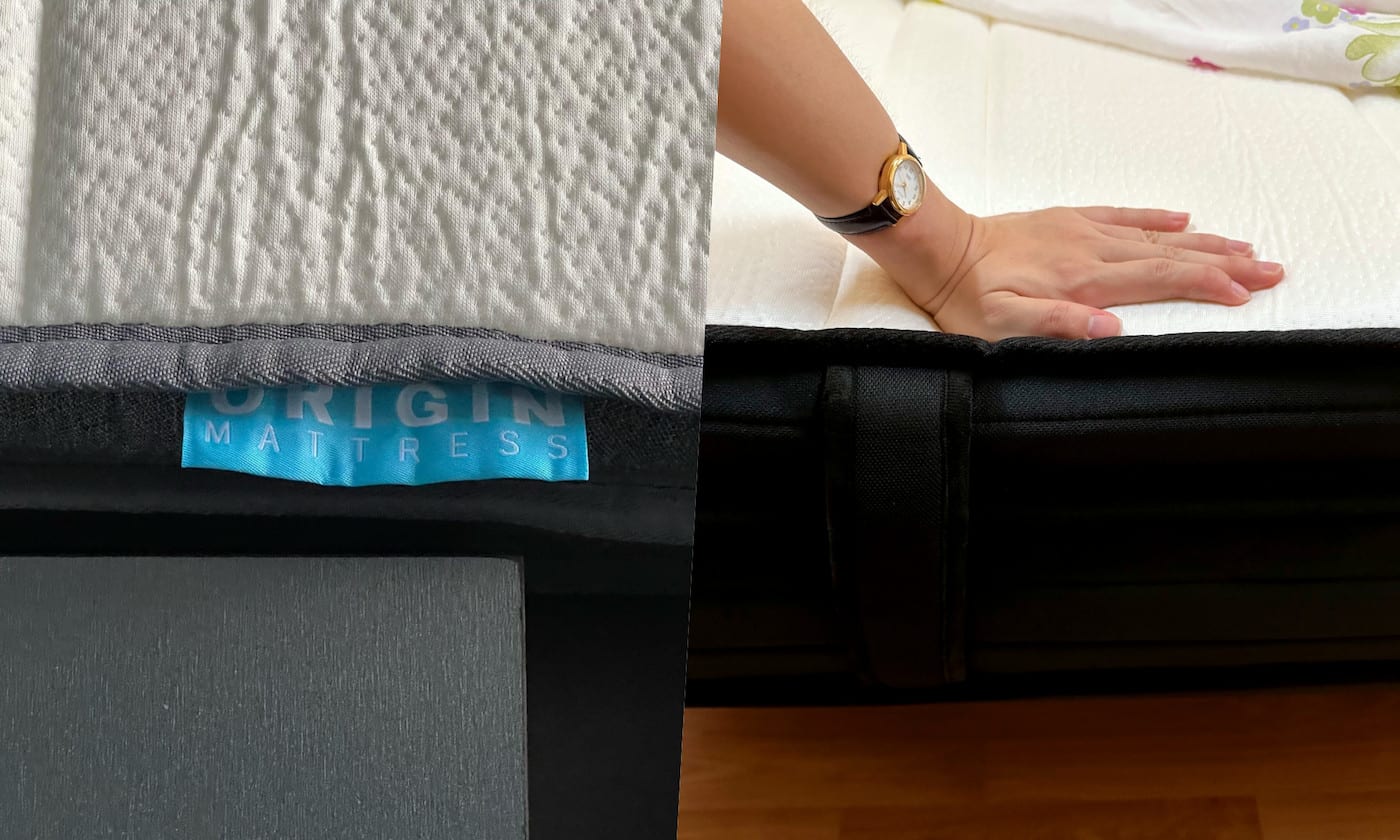 Today, we'll share our experiences with two mattresses from Origin's Hybrid line: Hybrid and Hybrid Pro, and whether they are worth the value. 
More related recommendations:
---
Origin Hybrid Mattress Specification
Sizes Available: Single,

Super Single,

Queen,

King

Thickness:

10-Inch Thickness

Material (6 layers): Luxurious Tencel™ Pillow-top,

CloudCool™ Memory Foam, Natural Latex, Pocket Springs

Certificates: CertiPUR-US® & CeriOEKO-TEX®

15 Year Warranty

120 Night Trial (4 Months)

Free Delivery Within 6 – 8 business days
Origin Hybrid Pro Mattress Specification
Sizes Available: Single,

Super Single,

Queen,

King

Thickness:

Extra Thick & Supportive 12-Inch Mattress 

Material: Polar Silk Tencel™️ Pillow-top, AeroFlex Natural Latex, PolyAdapt Open-Cell Support Foam,

HexaGrid™ Memory Foam, 7-Zone ErgoCoil Support Springs

Certificates: CertiPUR-US® & CeriOEKO-TEX®

15 Year Warranty

120 Night Trial (4 Months)

Free Delivery Within 6 – 8 business days
---
Design & Set Up
With us for the review are a Queen-sized Origin Hybrid and a Super Single-sized Origin Hybrid Pro mattress.
A little background; both main reviewers of the mattresses had been sleeping on traditional spring beds, while I, as the writer cum editor, have had experience with other box mattress brands.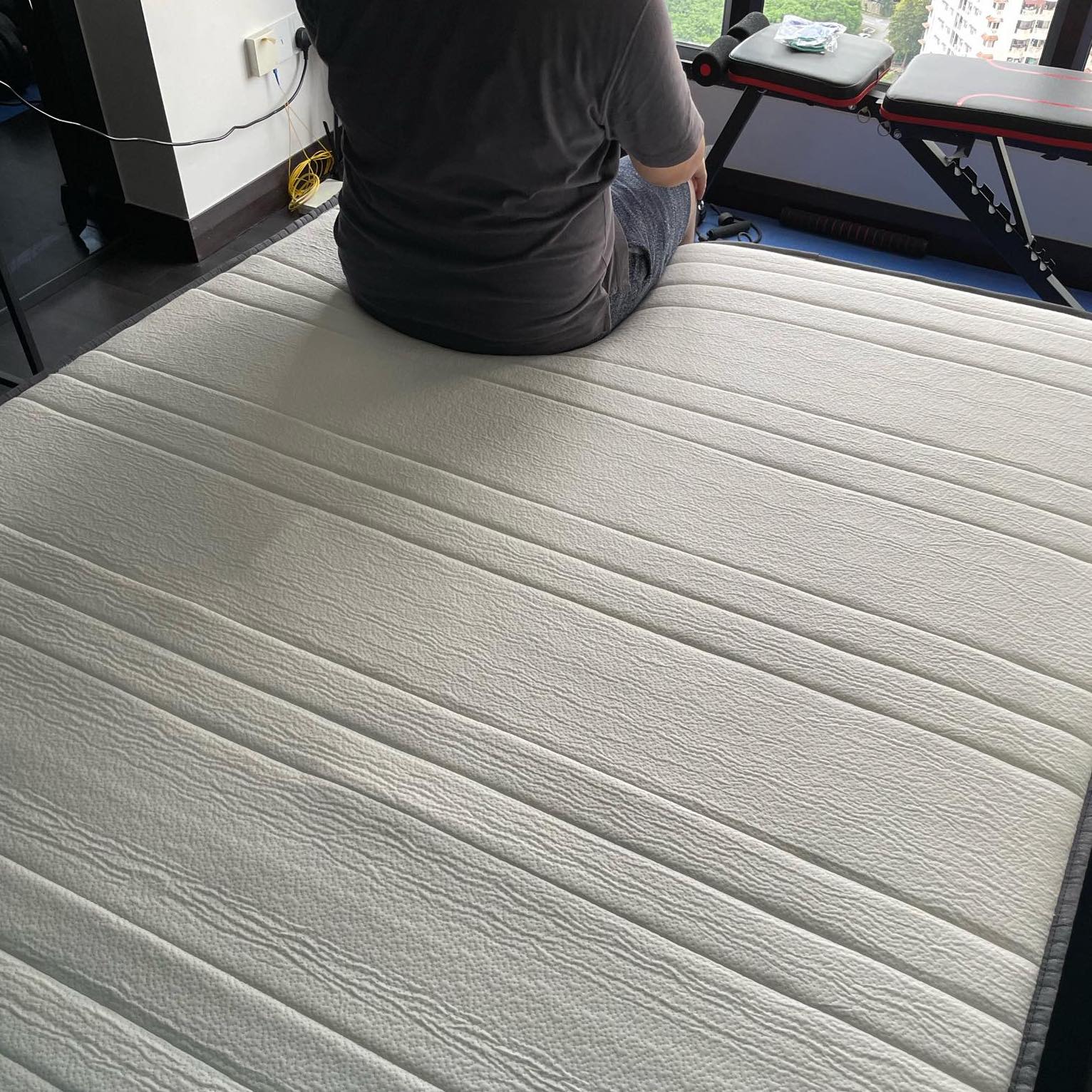 Regardless of all of our experiences, one thing that was immediately noticeable to us was that the mattresses seemed a bit small than their usual sizes when compared to the usual spring mattresses. To be more specific, the mattresses aren't small to sleep on, but it feels like they are compactly designed so that they fit all kinds of Super Single, Queen and King sizes.
As I (writer/editor) have personally seen the same kind of design with two other box-mattress brands in Malaysia, I am starting to wonder if this is a box-mattress trend or the standard. Nevertheless, not complaining.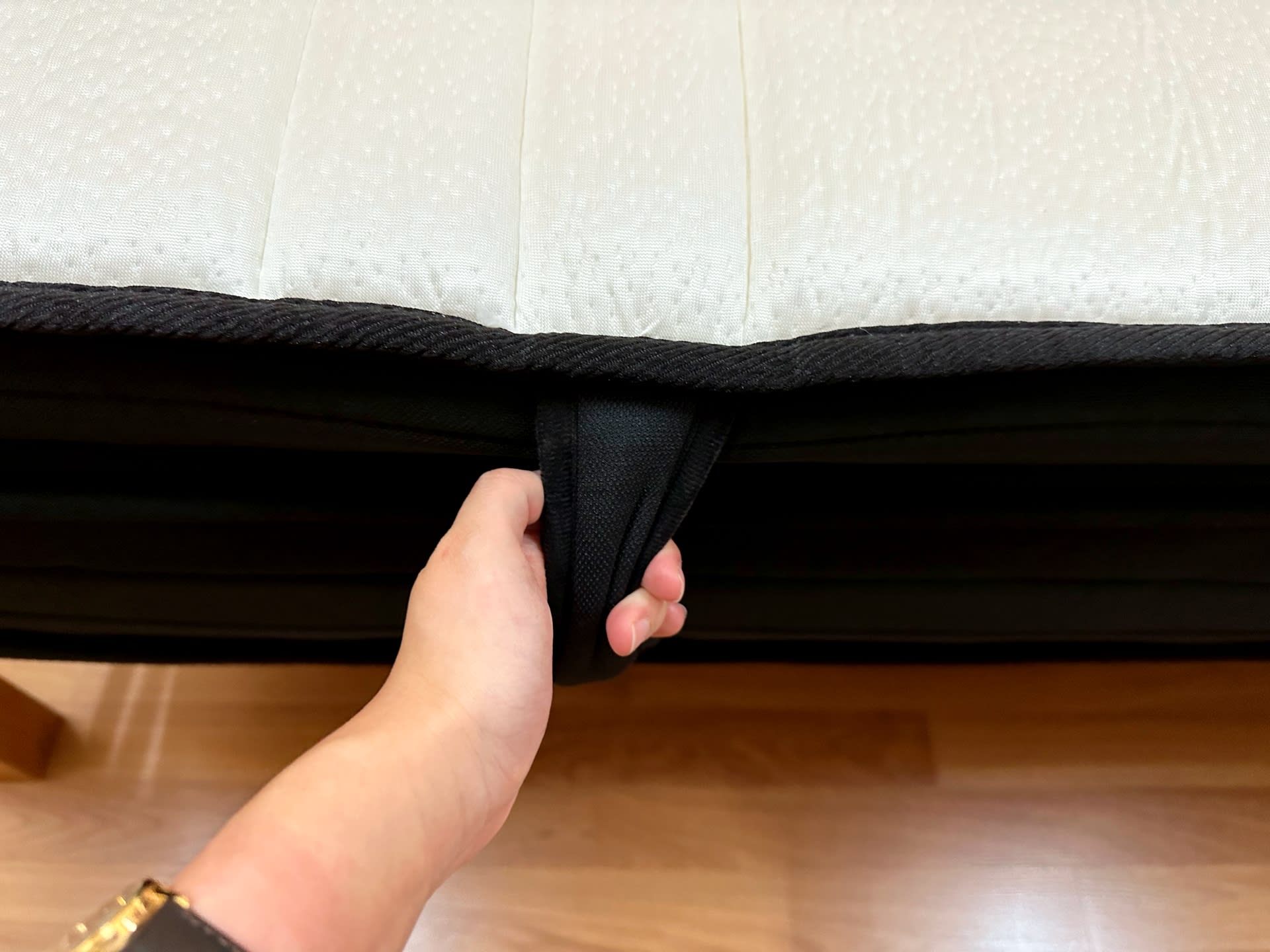 In terms of the design, the mattresses look sleek and are easy to lift up and carry onto the bed frame, though you'd need 2 people to carry the Queen size mattress. For both mattresses, there are no bed toppers included, though we have to say that the texture and material felt nice for both mattresses.
Plus, setting them up is easy too. After getting the mattresses out of their box packaging and placing them onto the bed, we had them self-inflate to their full sizes, which can take up to 24 hours.
Once done, the sleeper will be able to enjoy high-quality sleep.
---
Performance
Not hyperbole; these mattresses are really some of the most comfortable mattresses I (the editor) have tried. And my thoughts are further solidified by the two main reviewers (my colleague with the Hybrid and my own dad with the Hybrid Pro) as they shared how comfortably they slept.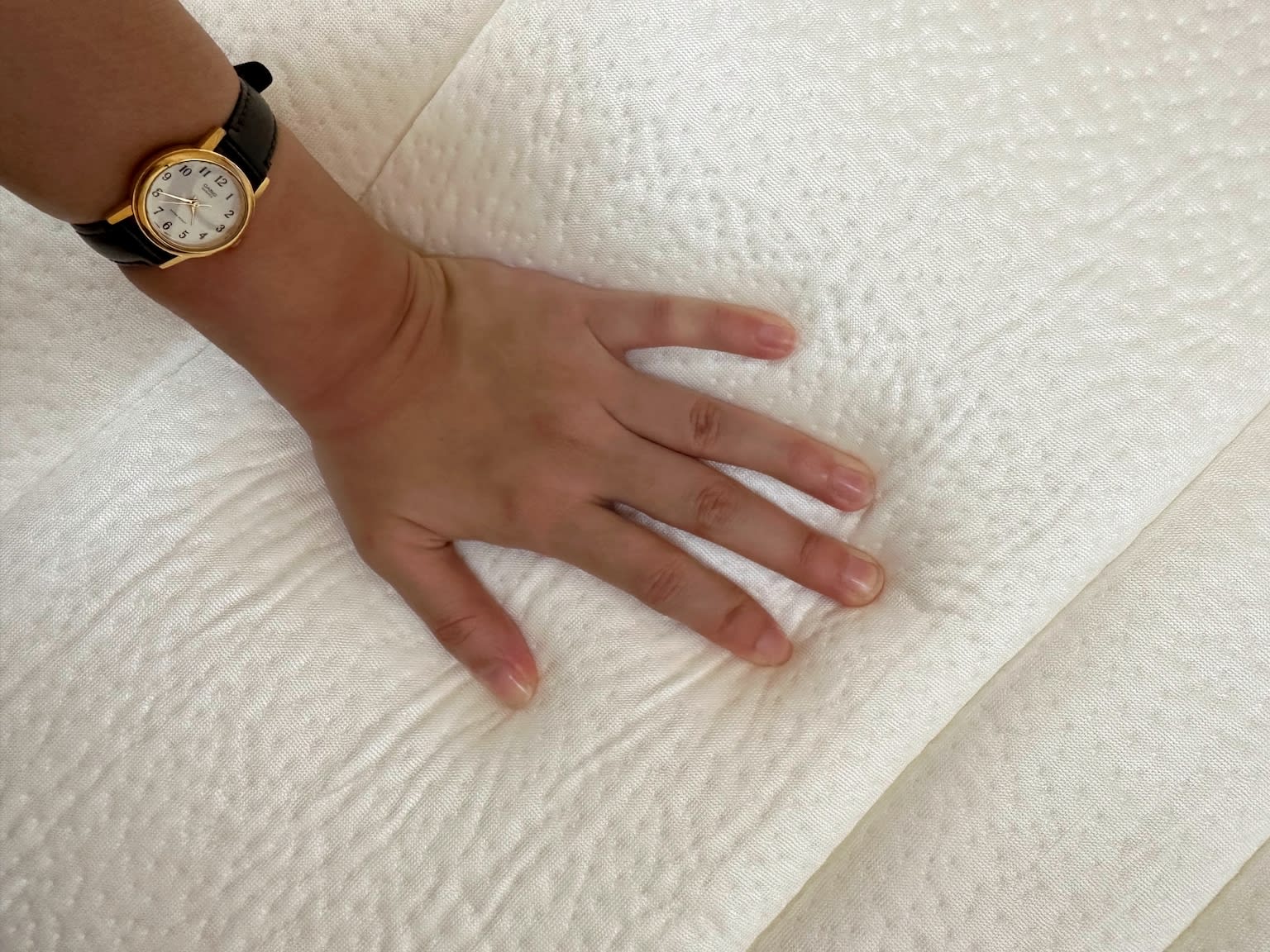 While I couldn't spend some time sleeping on either mattress, the immediate difference I felt when I rested on them for a while was how cooling both mattresses were.
As shared in the specification details, the Hybrid uses CloudCool™ Memory Foam, while the Hybrid Pro uses PolyAdapt Open-Cell Support Foam and HexaGrid™ Memory Foam for the base. Regarding Hybrid Pro's foam base, it was designed to allow for a more breathable foam base compared to standard memory foam mattresses.
That makes the mattresses feel less dense, which can trap heat from the body as you sleep. It also means you can spend a long time on these beds, whether awake or asleep, comfortably without feeling too warm.
By the way, did you know that the body should stay between 20 to 22 degrees Celsius while sleeping? This temperature range ensures that you do not disrupt your sleep.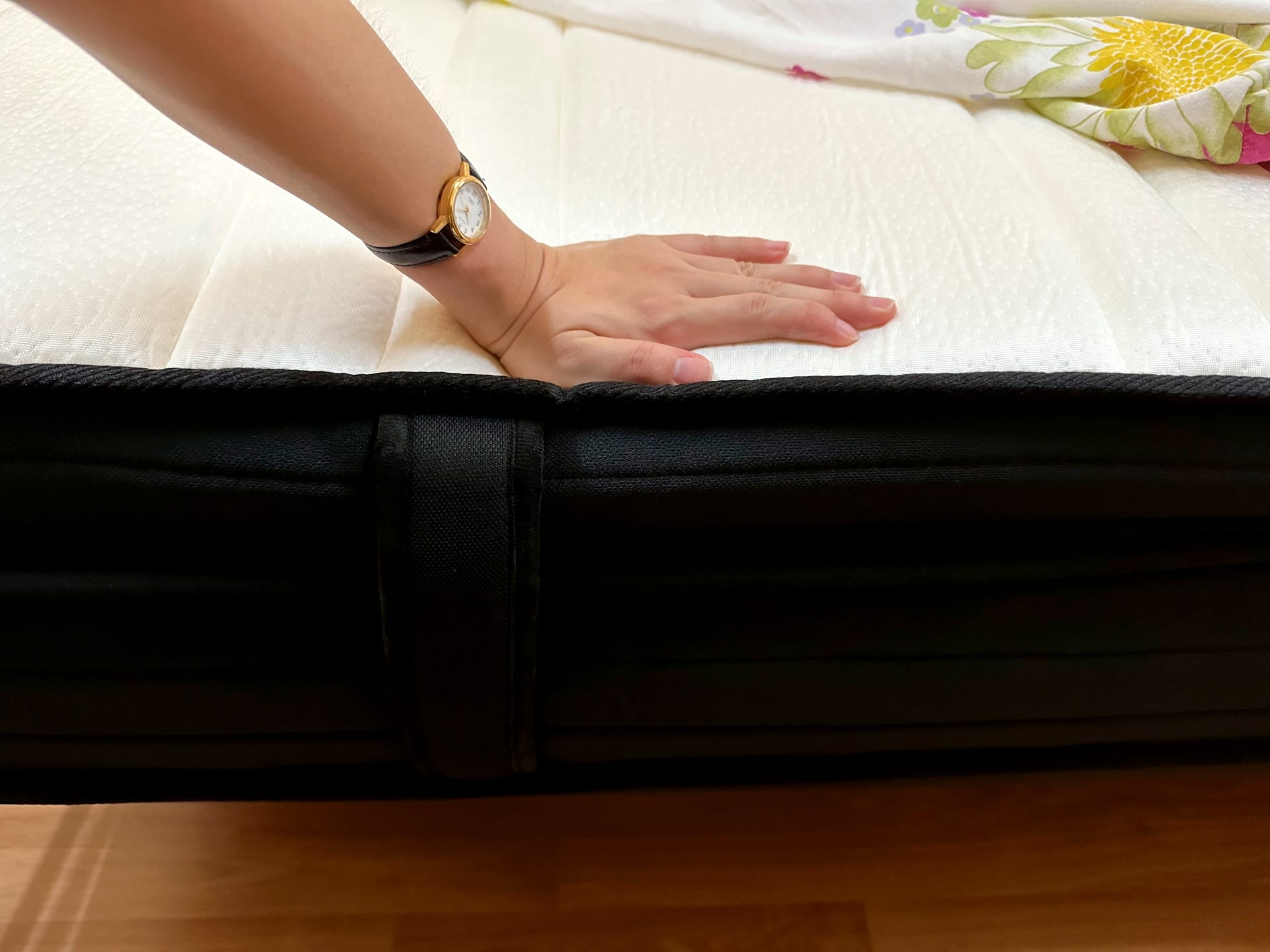 One thing we noticed about the bed is although we get full support of the body when asleep or seated in the middle of the mattress, both the Hybrid and Hybrid Pro mattresses seemed to lack firm support easily at the sides. This can be challenging if one has difficulty getting up from bed (ex. elderlies). My mid 60's dad still has no trouble getting up from bed. In fact, he has no complaints.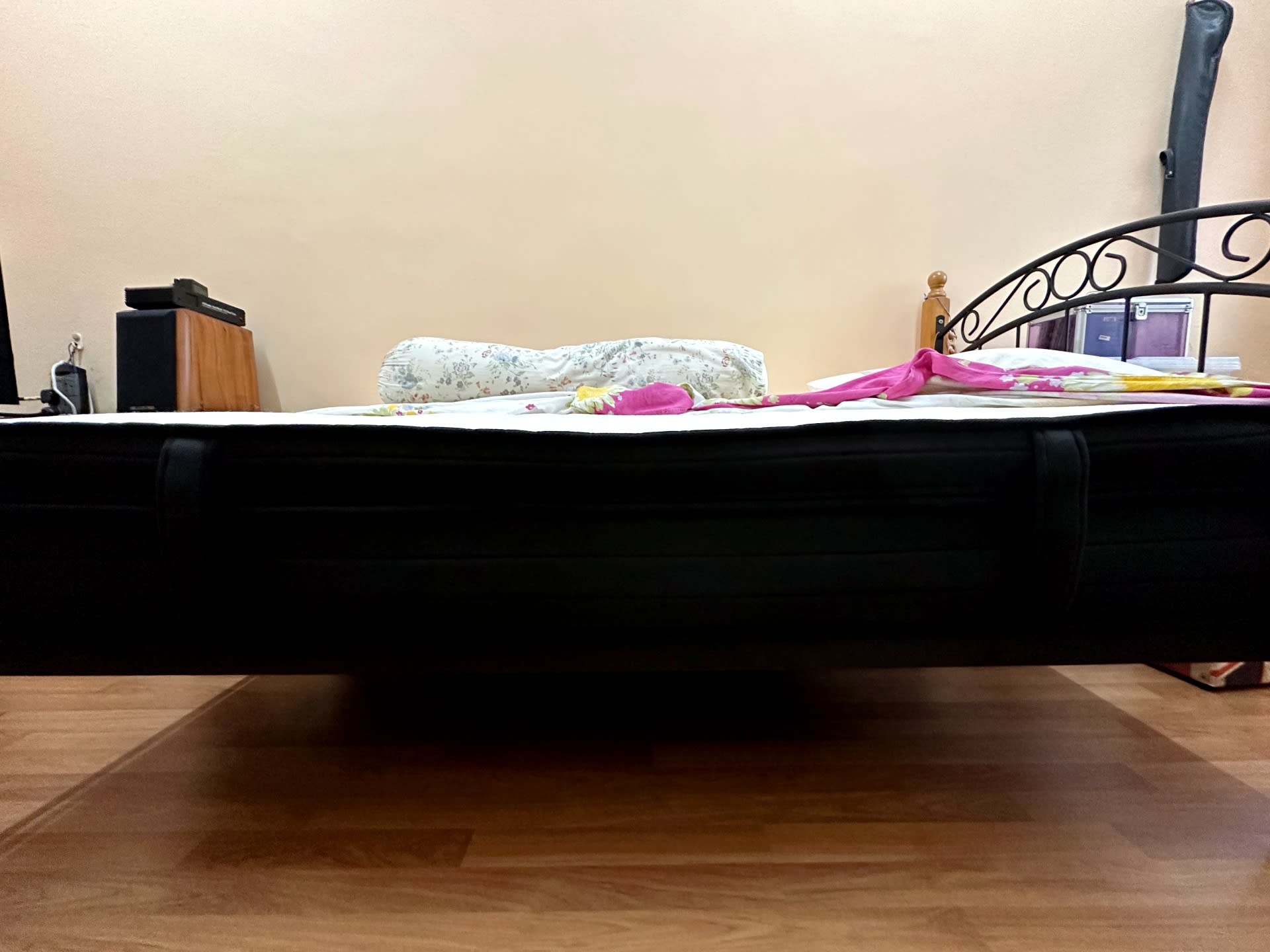 All in all, good support, very comfortable and nice materials were used, though the edges of the mattresses seemed to lack firmness.
---
Other Details (Delivery)
Reviewing the mattresses was not simply just a box of chocolates. Out of our entire review journey, both mattresses encountered a below-average delivery service.
Supposedly, you'll get free delivery service and confirmation of the delivery schedule for an Origin Mattress. 
Unlike other box mattress brands, the delivery team that Origin employed was not an internal team. Meaning your delivery schedule can be affected. Like most standard delivery of items, you might either get a good or delivery dispatch team. For both mattresses (which are to two different addresses), we had our disappointments.
The Hybrid Pro was to be delivered to my parent's house on a weekday, and I had specifically requested for this as my parents would not be around during the weekend. All seemed well until a few days (on the weekend) before the expected delivery, I got a call from G**X asking me if I was available to receive the product. Luckily I had been nearby and hastily went over to accept it.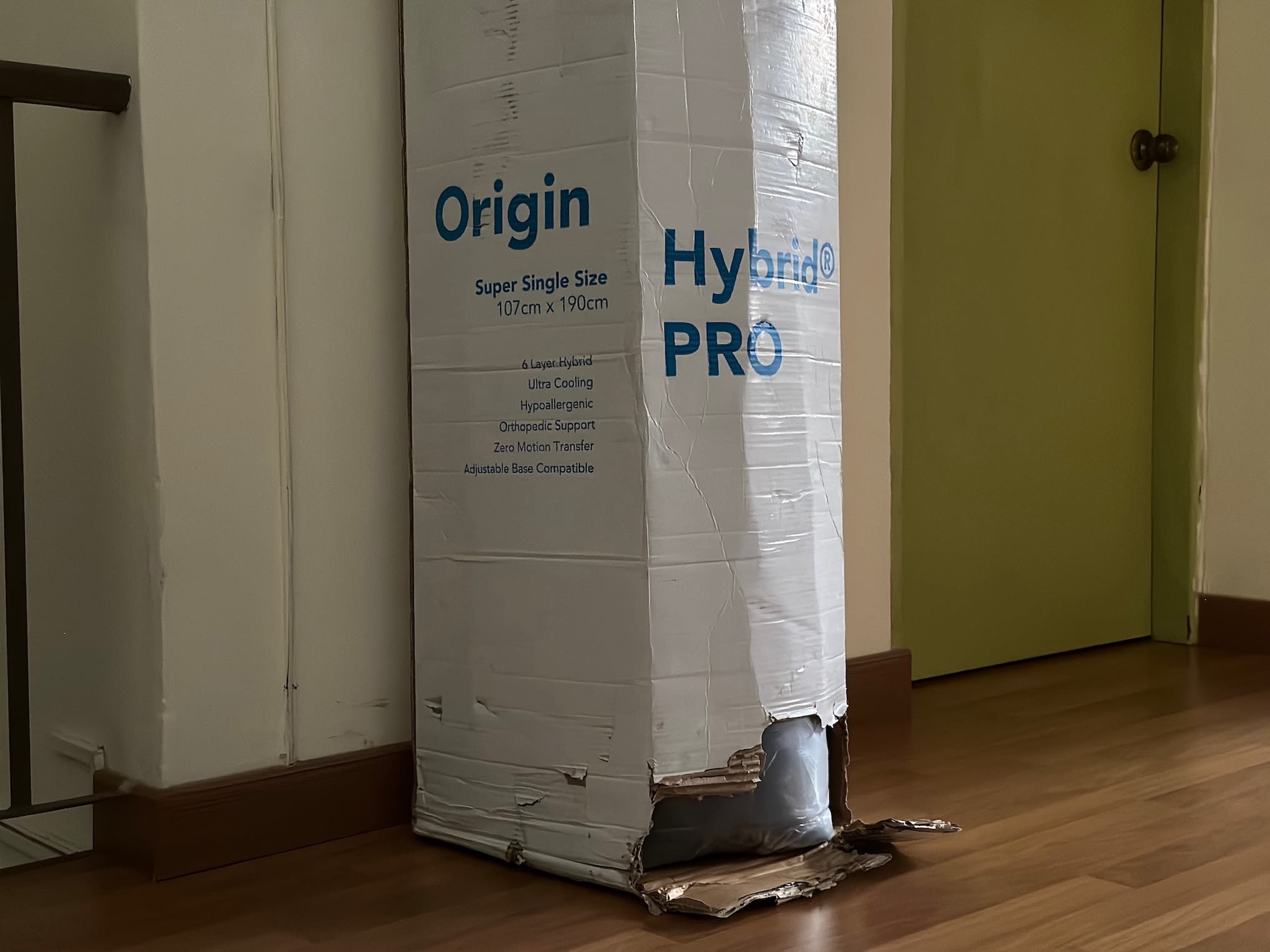 Another disappointment was that the mattress' packaging came in a battered, dusty state with a tear. I assume this was the delivery team's doing instead of Origin Mattress's operation team. Rest assured that the mattress inside is well protected, as was the case with our units. 
As for the Hybrid, my colleague faced a grumpy delivery person who called in the evening to ask if he was available to receive the mattress (just as he was about to leave for a work event). My colleague called to confirm the timing of the delivery a few days ago, which the delivery team had agreed to. Said agreement was not met.
I had already passed my comment to Origin about the mattress delivery, and Origin had taken note to do something about it. Other than how good quality the mattresses are, the only thing I really wish is that they get an internal team to handle door deliveries.
Notes for delivery:
Be sure to have someone on standby at home in case your delivery schedule is not met.
Do be patient and accept the mattress with an open heart in regard to what state your mattress comes in.
Your delivery person might not help you to carry the box to an upstairs room (if you're in a landed property). Consider having someone (or two) help you carry the mattress box up, as it is quite heavy.
If possible, call the delivery person in charge to confirm the date of delivery.
---
Conclusion - Buy Origin Mattress in Malaysia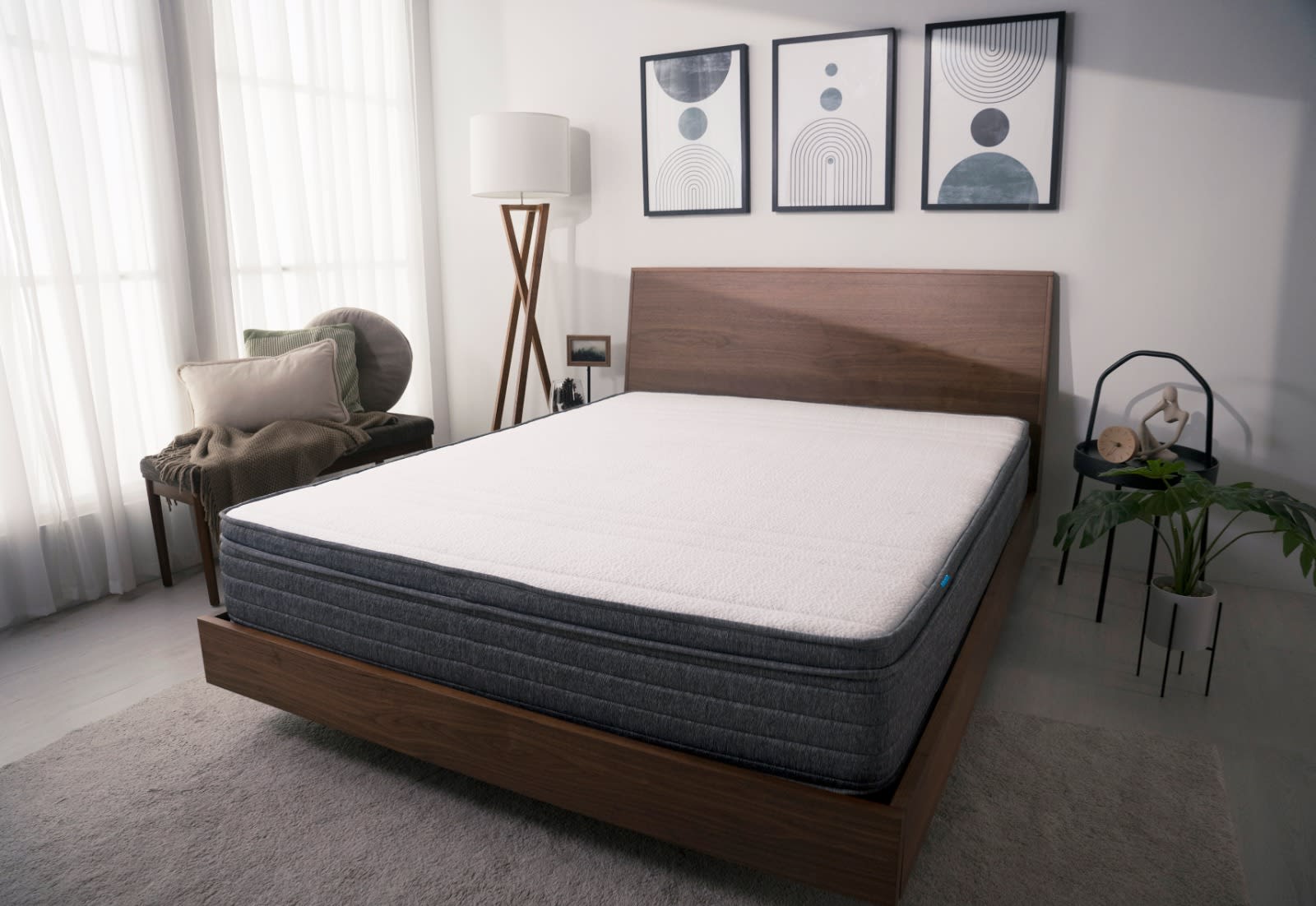 From

RM1,225.00
Check Origin Hybrid Mattress price below:
add_circle
Good balance between feeling soft and hard
add_circle
Offers great support to the whole body
add_circle
120 days trial offered
add_circle
Comfortable bed material that's also cooling
remove_circle
Delivery service can be better
remove_circle
Not so great edge support
While it wasn't long, we felt an immediate difference in our sleep. The bed also doesn't feel warm even after sleeping for a long time. Compared to sleeping on our usual spring bed, the Origin Hybrid Mattress exceeded our expectations in comfort. Like the Hybrid Pro, the edges don't seem to have good support, which can cause difficulty for those hard on mobility to get up safely. Overall, still a good mattress to have.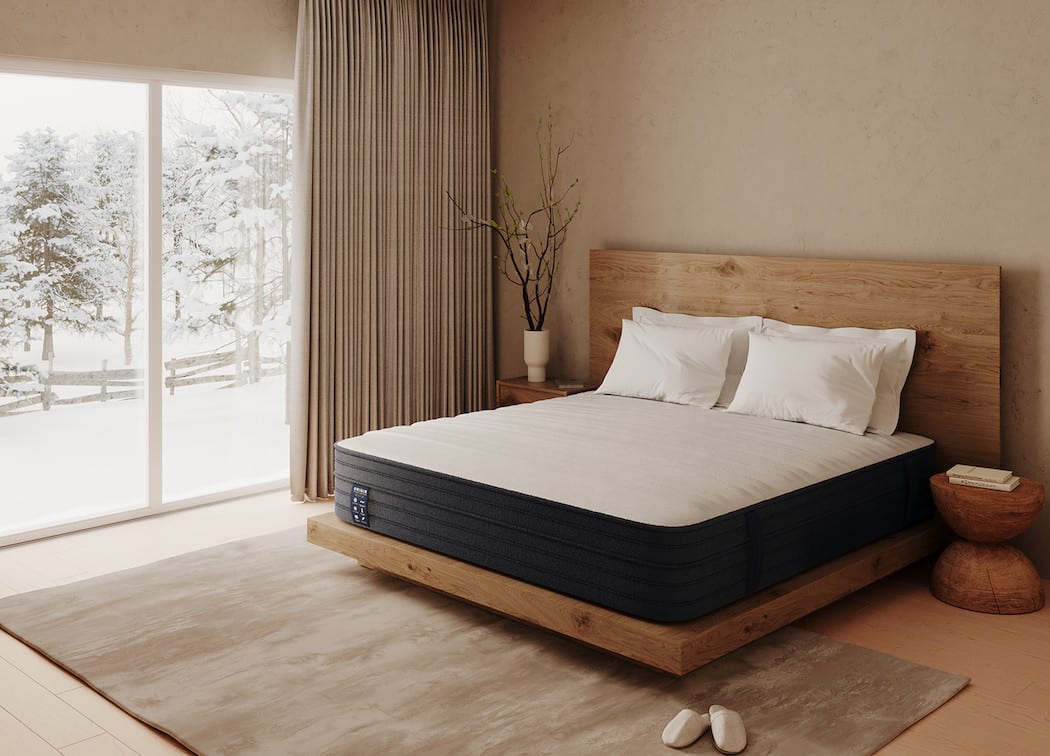 From

RM2,999.00
Check Origin Hybrid Pro Mattress price below:
add_circle
Very comfortable
add_circle
Quite supportive to the body
add_circle
Cooling texture - good for Malaysians
add_circle
Immediate improvement in sleep at first use
add_circle
120 days trial offered
remove_circle
Bad delivery arrangements
remove_circle
Edge support is not great; doubts about early sagging
Indeed, this is really one of the most comfortable mattresses among the box-mattress brands. Most users, young and old, would certainly benefit from it for its supportive form and that it is actually cool to the touch, which will be beneficial in reducing the body temperature for fewer sleep interruptions. If only the delivery service were sorted out and the bed's supportive surface also extends to the edges, this would be one of the best mattresses to have.