Did you know that falling asleep should not take more than fifteen minutes? If you fall asleep in less, it's a signal of sleep deprivation. Taking any longer than fifteen minutes, though, could mean that you suffer from insomnia or simply need a more comfortable mattress. 
Your mattress is one of the factors that determine if you achieve quality sleep, or not. While you may already know this, it's also important to know that the quality of your sleep affects day-to-day activities as well as your health in the long run.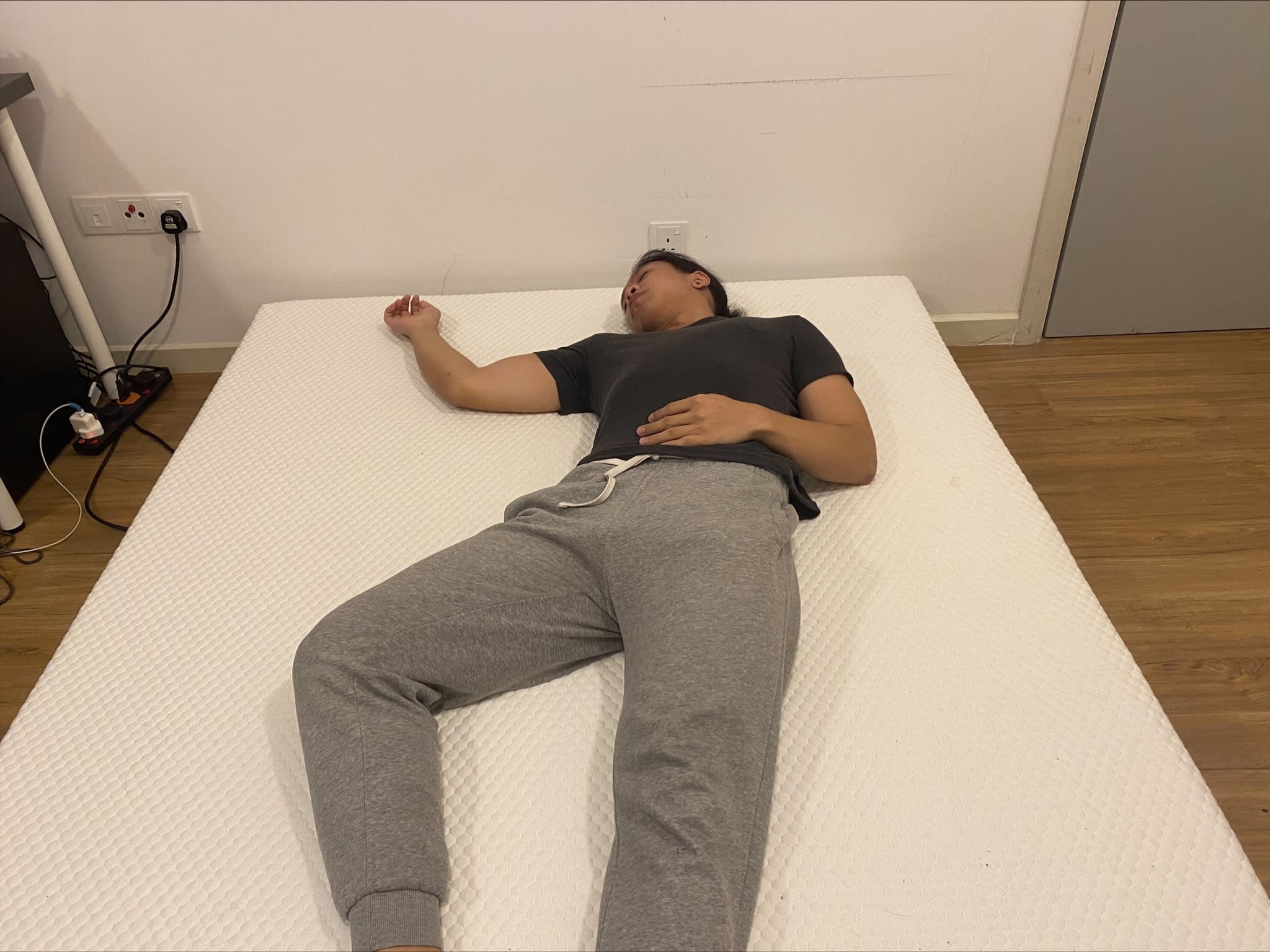 I got the chance to spend 3 weeks with the Sonno Original mattress. And as someone who has been sleeping on an old mattress for years, it's safe to say I was more than looking forward to the experience. But before I get into the details, check out the table below to determine what type of mattress you should be sleeping on based on your sleeping position!    
---
How Do You Sleep?
Do you sleep on your side, back, or stomach? What's important before getting a brand new mattress is to determine the level of firmness that's suitable for your preferred sleeping position.
Here's a brief table on the type of mattress best suited for you based on your sleeping style. 
Back sleeper

Medium-firm mattress

·   Requires support for the spinal and lower back

·   Maintains proper spinal alignment

·   Prevents pain and discomfort from developing

Side sleeper

Medium-firm or soft mattress

·   Requires neck support for proper spinal alignment

·   Vulnerable pressure points at the shoulders and hips

Stomach sleeper

Firm mattress

·   Requires support for hips and stomach
About the Author
Sleeping position: Side-sleeper

Current mattress type: Soft

Age: Mid-20s

Lifestyle: Semi-active - Goes to the gym a few times a week

Average hours of sleep: 5 - 6 hours

Problems: Difficulty falling asleep, possible sleep apnea, back pains
---
Sonno's hassle-free delivery, transport and unpacking
I've only been mattress shopping once in my life and I didn't plan on doing it again for a long time. The reason being is that it's usually as-is and I had to move a giant heavy rectangle to my house (or pay a hefty fee to get them to help!).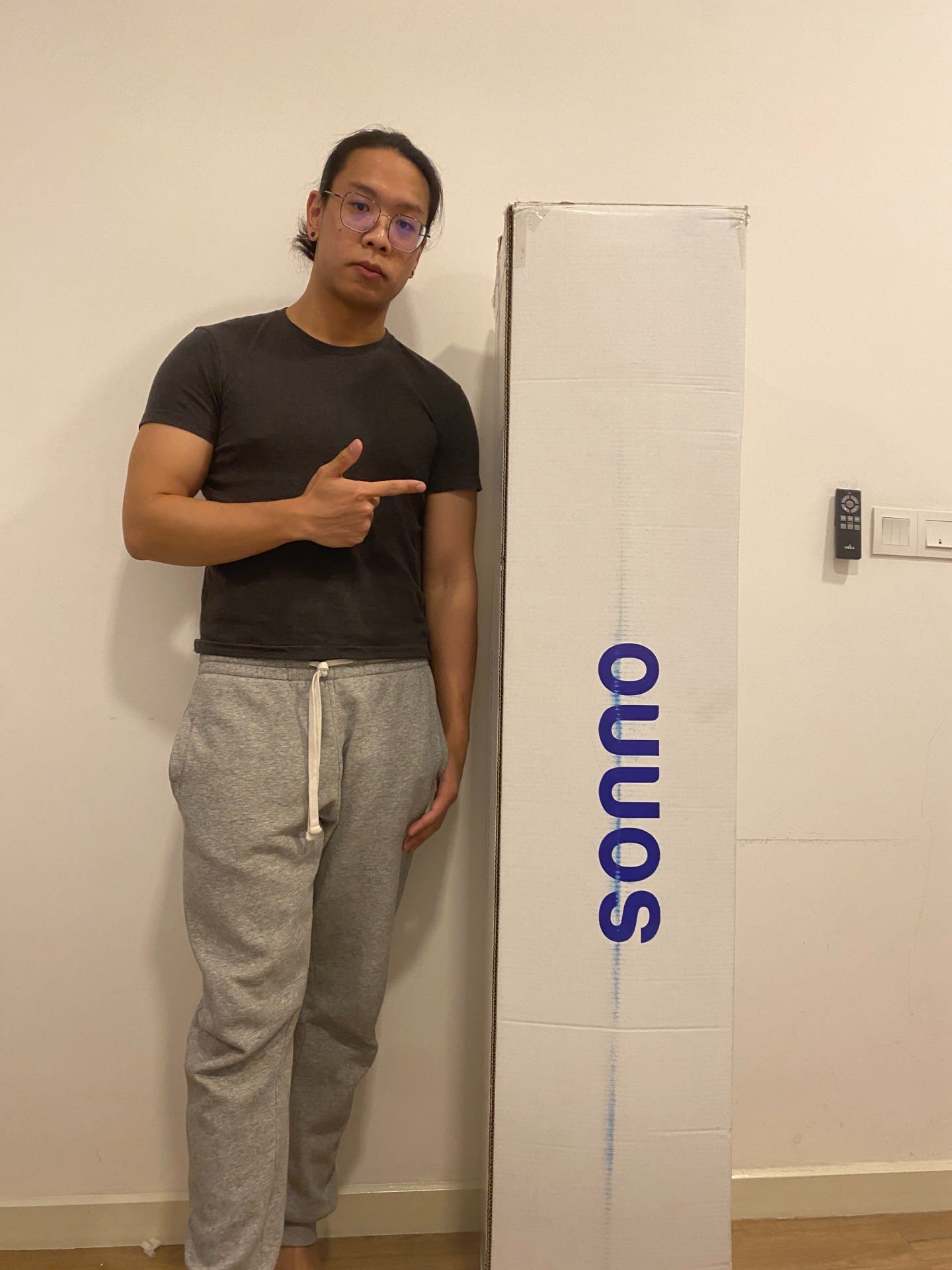 With Sonno, they deliver the mattress to you in a very tall box like you see here. The best part is they don't even charge you for it! It's 100% free.
The box can be a little heavy for a single person but their delivery partner was happy to help me move it up to my condo unit.
Unpacking is simple as they provide you with a small knife cutter and a guide to unpacking to make this process smooth. I highly recommend reading the manual first. Don't be like me and go all "Rambo" trying to cut the wrapper with a pair of scissors which was tiring.
---
3 layer tea? No, but 3 layer mattress
The Sonno Original mattress comes in three layers totalling 23cm. The 100% natural Malaysian latex, memory foam, and support foam is designed this way for optimal comfort and spinal support. Despite its size and thickness though, the Sonno mattress is still compatible with most bed frames and bases. 
The 100% natural Malaysian latex itself is also hypoallergenic meaning I don't have to worry about my skin being allergic to the mattress. Given that my skin is relatively sensitive, I can rest knowing my skin won't act up while I'm asleep. 
What's also good to know about the mattress is that it is dust mite resistant as the materials inhibit dust mites, mould, and fungus to grow on the mattress. There aren't even any springs in it which I'm happy about as I tend to jump on my bed after a long day.
---
Zero-Motion Transfer means peaceful sleep all night long
The Sonno mattress has a zero-motion transfer feature. I decided to push it to its limits and try this with a giant mug, a plate and a pitcher.
You're right! It barely moved. It's surprising how the bed is moderately firm yet soft enough that you can jump on it without any motion transfer. I sleep like a log but for the light sleepers, you will not be woken up by your partner climbing onto the bed.
---
Product Info
Material

·   2cm 100% natural latex top layer

·   5cm memory foam

·   16cm support foam

Type

Foam

Firmness level

Medium-firmness

Sizes

·   Single (90cm x 190cm x 23cm)

·   Super Single (107cm x 190cm x23cm)

·   Queen (150cm x 190cm x 23cm)

·  King (180cm x 190cm x 23cm)

Delivery

The Sonno Original will ship for free within 3-5 days, compressed in a box

Warranty

10-year warranty from delivery date (T&C)

Country of Origin

Designed in Italy, made in Malaysia

Type of Sleepers

Ideal for back or side sleepers
---
Verdict
Previously I was on a softer bed, making it a challenge to fall asleep sometimes (I was in a rented house so I couldn't change the mattress). Sometimes I do wake up with slight stiffness and back pains because my soft bed doesn't provide much support for my body.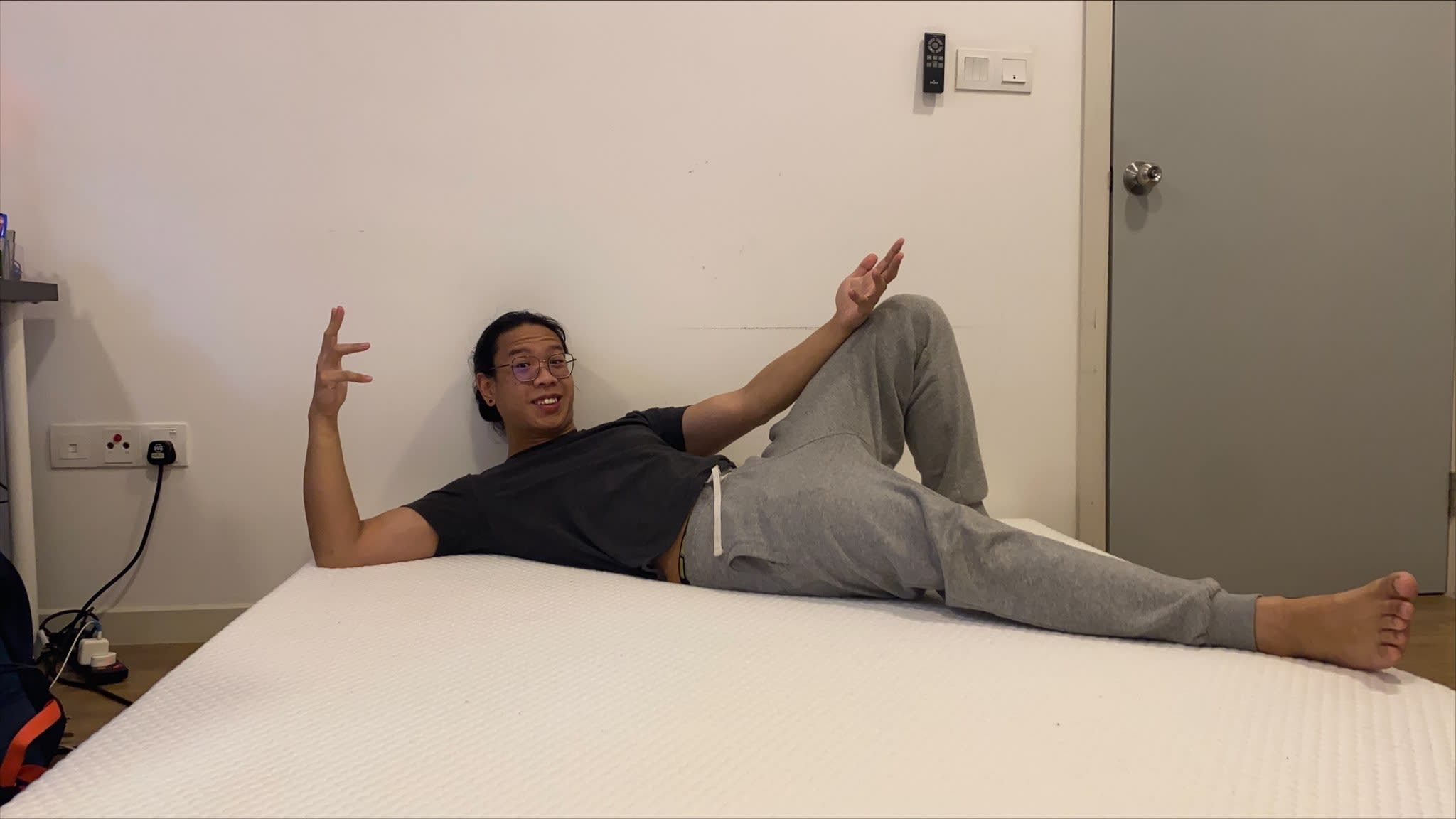 Ever since I started sleeping on the Sonno mattress, falling asleep has been a breeze and the firmness means I wake up with almost zero soreness and stiffness.
It's great that Sonno allows you to test out the mattress for 100-nights first, meaning you get to fully experience sleeping on the mattress instead of just pushing down on it at a store. What's worse is that lying on a bed isn't very wise during a pandemic, obviously for hygienic reasons.
Before you ask, yes Sonno allows returns as they want you to buy a mattress you love. If you don't like it, you can always return it to them for a 100% refund (T&C apply).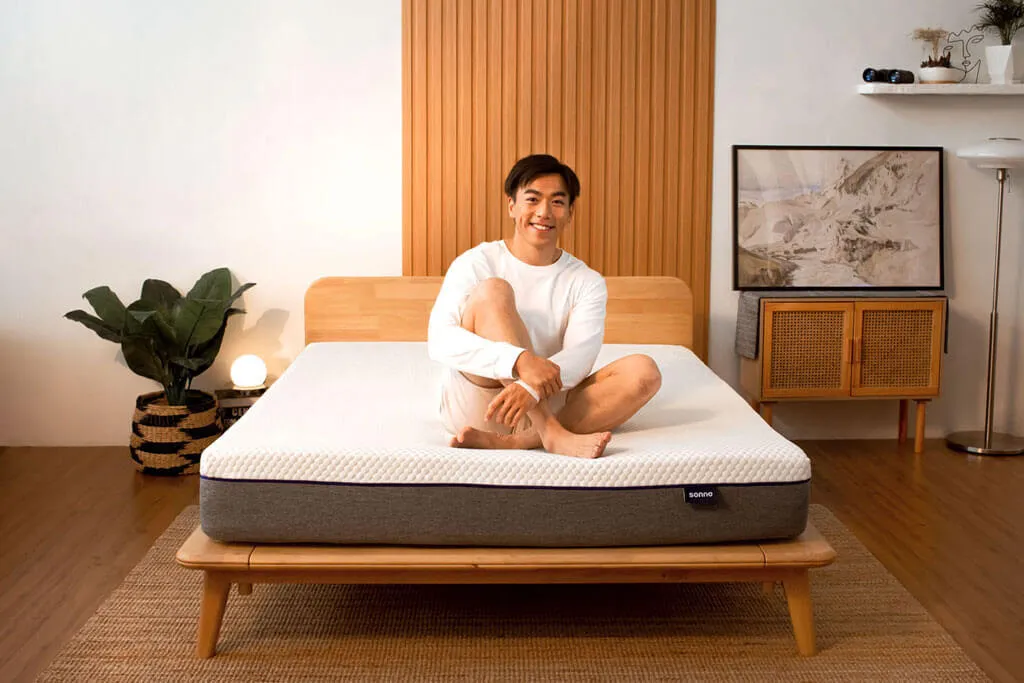 Check Sonno Original Mattress price below:
add_circle
Long-lasting compared to spring mattresses (uses natural latex)
add_circle
Reviewed to have helped relieve back pains
add_circle
Thick in size for better support to the body
remove_circle
Higher in price compared to similar competitors
A memory foam mattress provides excellent spinal support and pressure relief, easily moulding itself to the shape of your body when you sleep on it. They are also known to be more longer-lasting than spring mattresses. 
Such a variant is the Sonno Original, an award-winning memory foam mattress. Proudly made in Malaysia, the Sonno Mattress features 3 layers: 2cm 100% natural Malaysian latex layer, 5cm memory foam layer, and 16cm high-density support foam layer. 
We tried the mattress ourselves and it has significantly helped to relieve our back pain. It is also super comfortable, with our editor sharing that he can fall asleep so effortlessly once he switched to the Sonno Original.
Sonno also offers a 100-night trial, allowing you to try it out for yourself and returning it for free if it's not your cup of tea. Other perks include a 10-year warranty, free shipping, and even a 0% instalment plan! 
Sizes available: Single, Super Single, Queen, King