With the rise in popularity of buying earbuds, it can be hard finding one that suits your everyday needs. Considering that there are so many different earbuds in the market today, some might feel overwhelmed when wanting to buy one.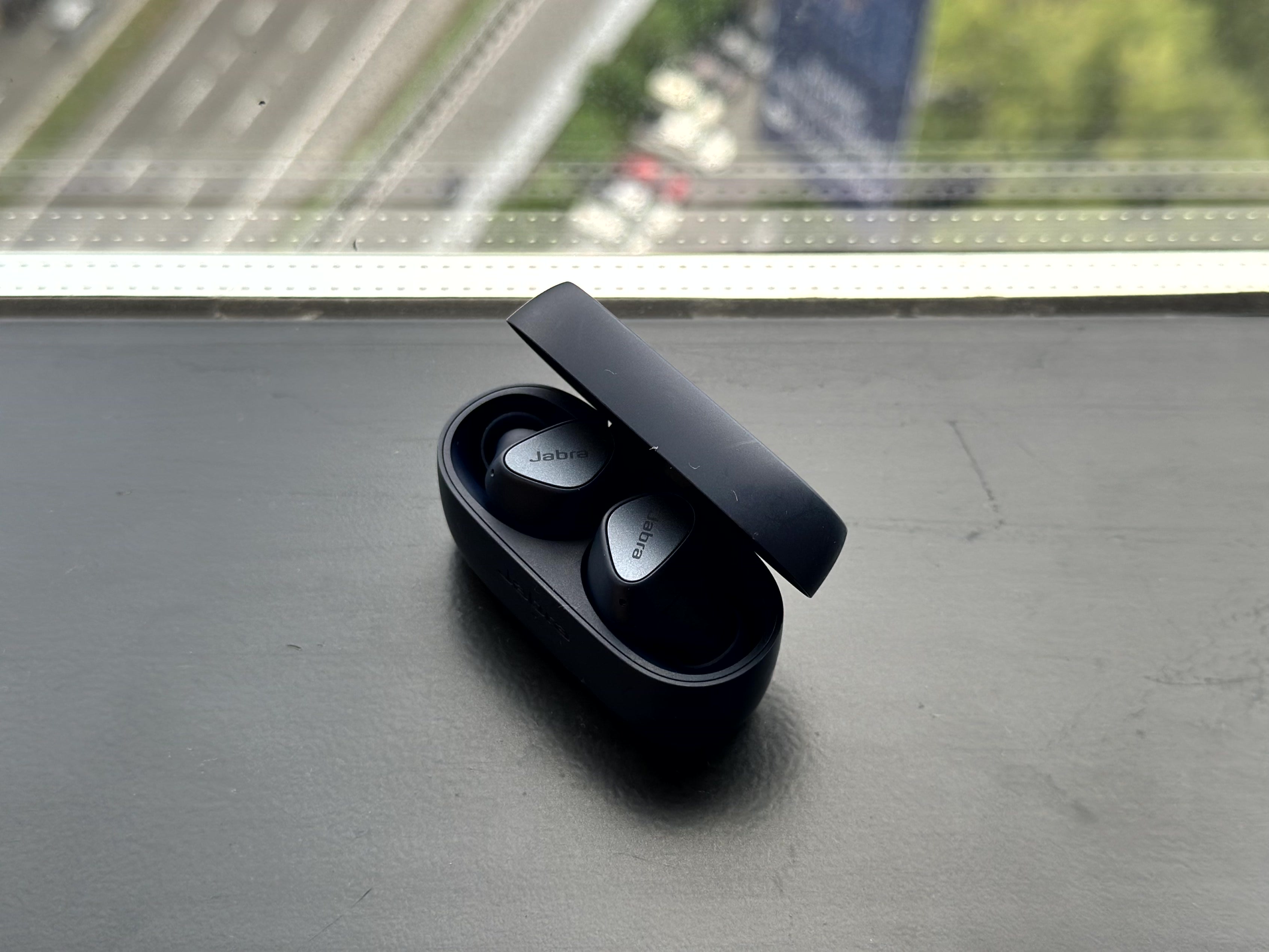 For us, the Jabra Elite 4 might be a great option for you to consider, especially if you need earbuds that have great ANC and last long. Although simple, these are great earbuds if you need one for office use or to drown out background noise when studying/ working. 
More related recommendations:
---
Jabra Elite 4 Specifications
Weight

Earbud - 4.6g
Case - 33.4g

Connection
Battery

Earbuds (ANC on): 5.5 hours

Case + earbuds (ANC on): 22 hours

Earbuds (ANC off): 7 hours

Case + earbuds (ANC off): 28 hours

IP Rating
Speakers
Microphone
Colours

Dark Gray

Navy

Light Beige

Lilac
---
What's in the Box?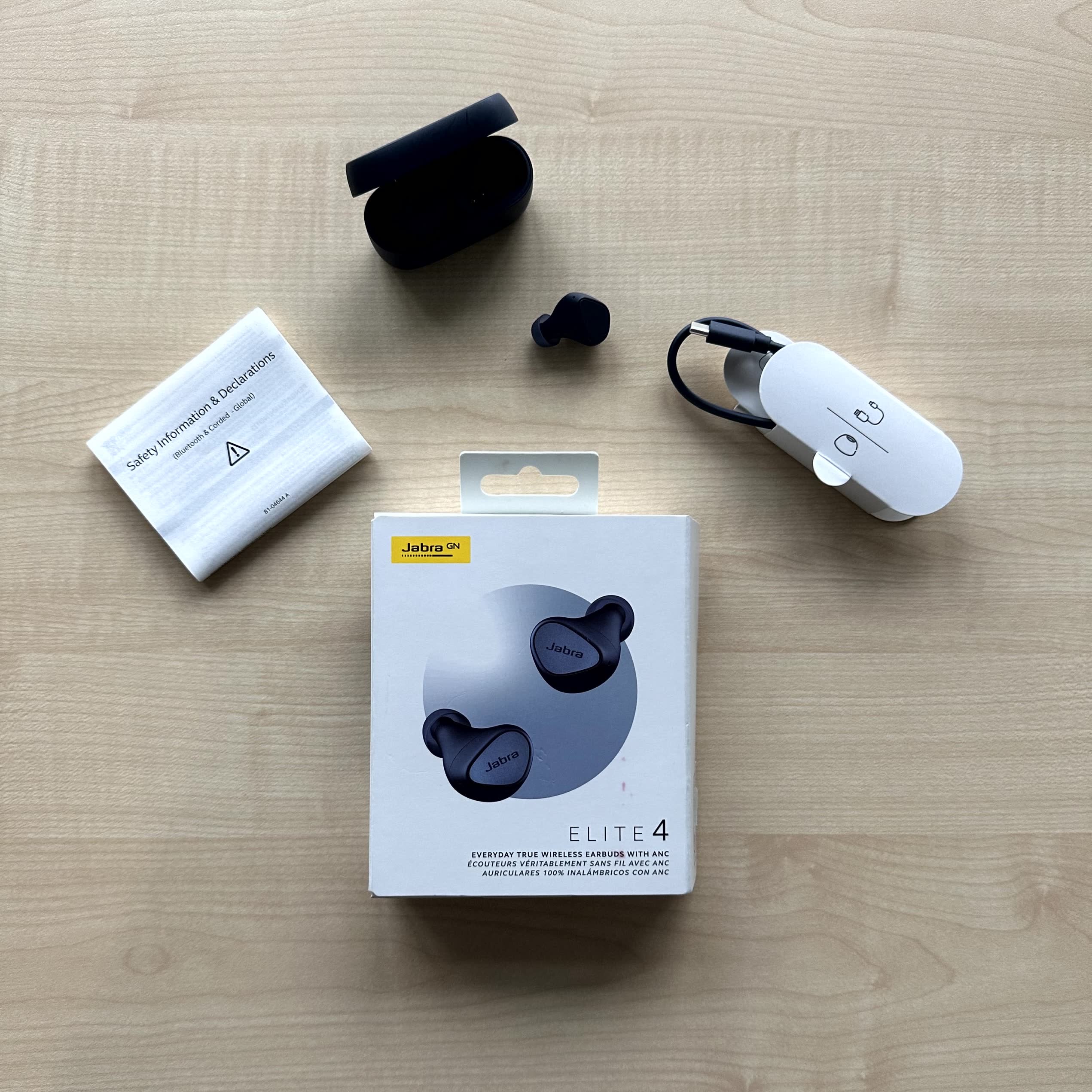 1x Jabra Elite 4 Case

1x Pair Jabra Elite 4 earbuds

1x Charging Cable

2x pairs of Earbud Tips (Small, and Large)
---
Design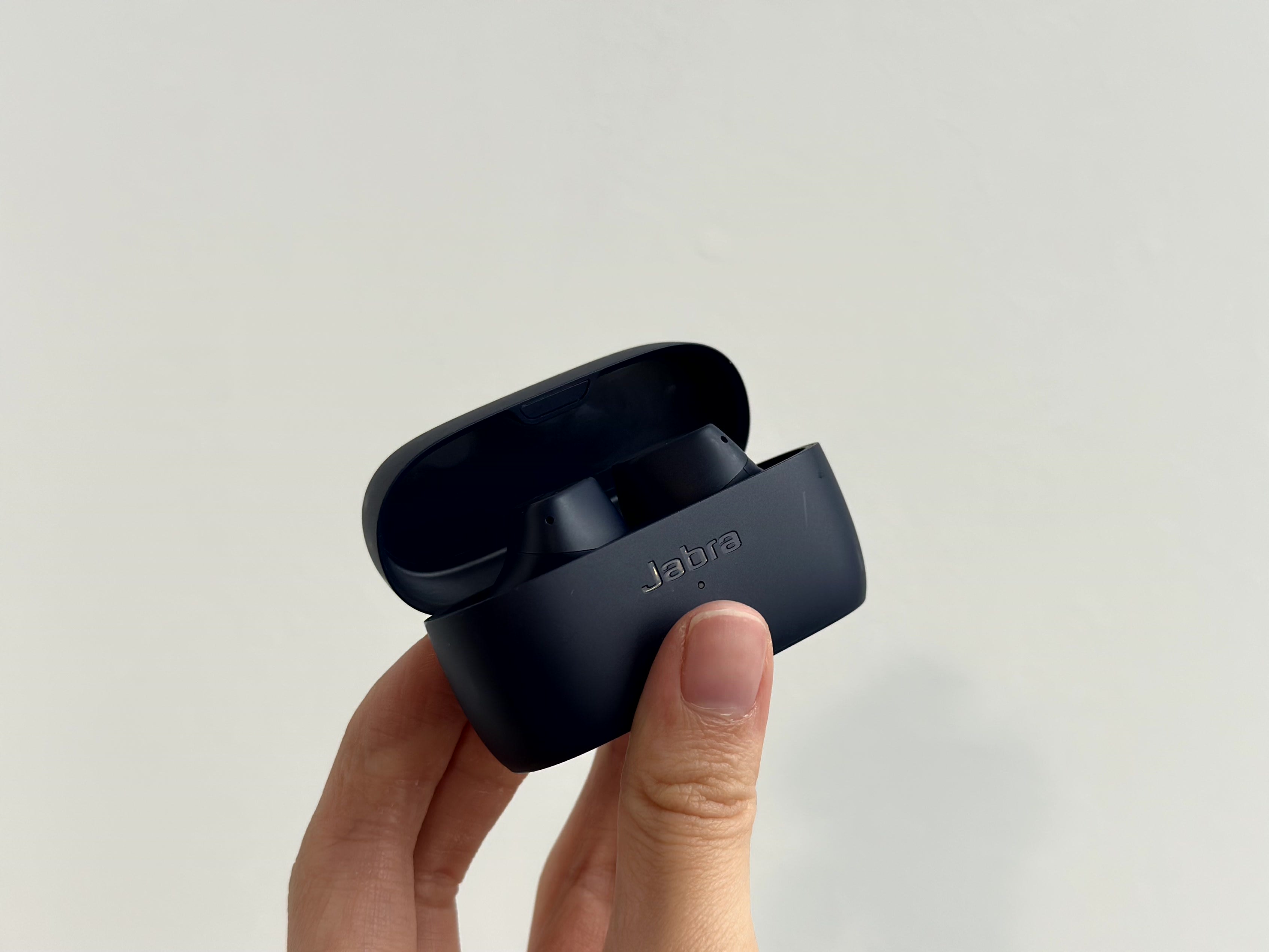 The case design seems to be made from a plastic-like material which can make it look kind of cheap. It also feels flimsy to the point that I was worried I would accidentally break it off. But I doubt that would ever happen unless you purposely tried to.
The good news is the case, and earbuds still feel sturdy enough to handle a drop and not get damaged.  
A design complaint I have with the Jabra Elite 4 is apart from the case lid being flimsy-feeling, it can also be quite small to have for big hands, and there were a few times when I almost dropped the earbuds when trying to take them out.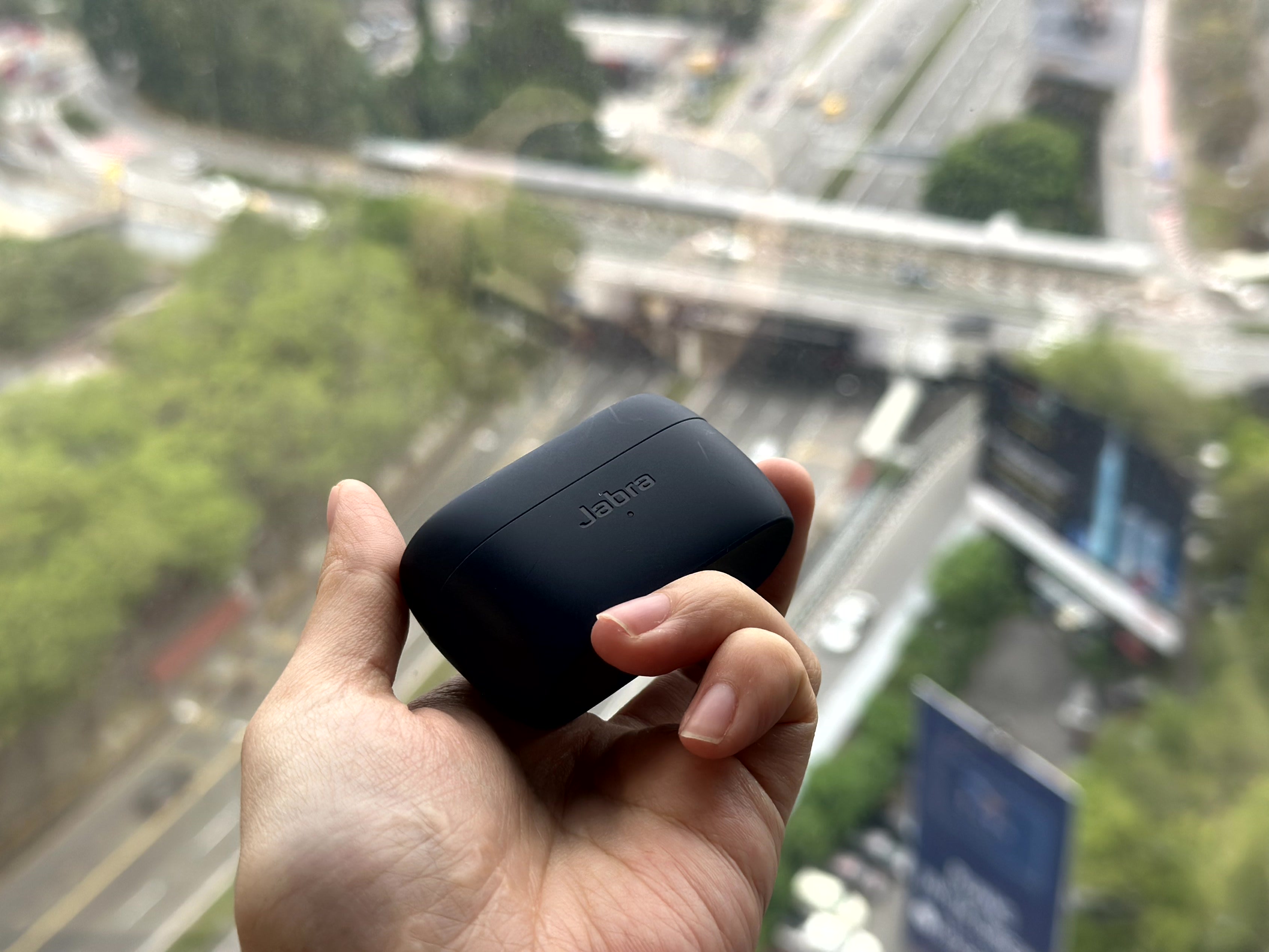 Then, there's also the fact that the case for the Jabra Elite 4 scratches easily, and I don't even know where they came from. My working theory is they came from my car keys in my pocket (which is understandable). Fortunately, scratches are not obvious and can only be seen when up close. 
Other than that, upon wearing them, the earbuds are barely noticeable and comfortable to wear for a few hours. The included Jabra ear gels also provided me with a secure fit; the earbuds did not feel like they would pop out or come loose.  
---
Setup and Controls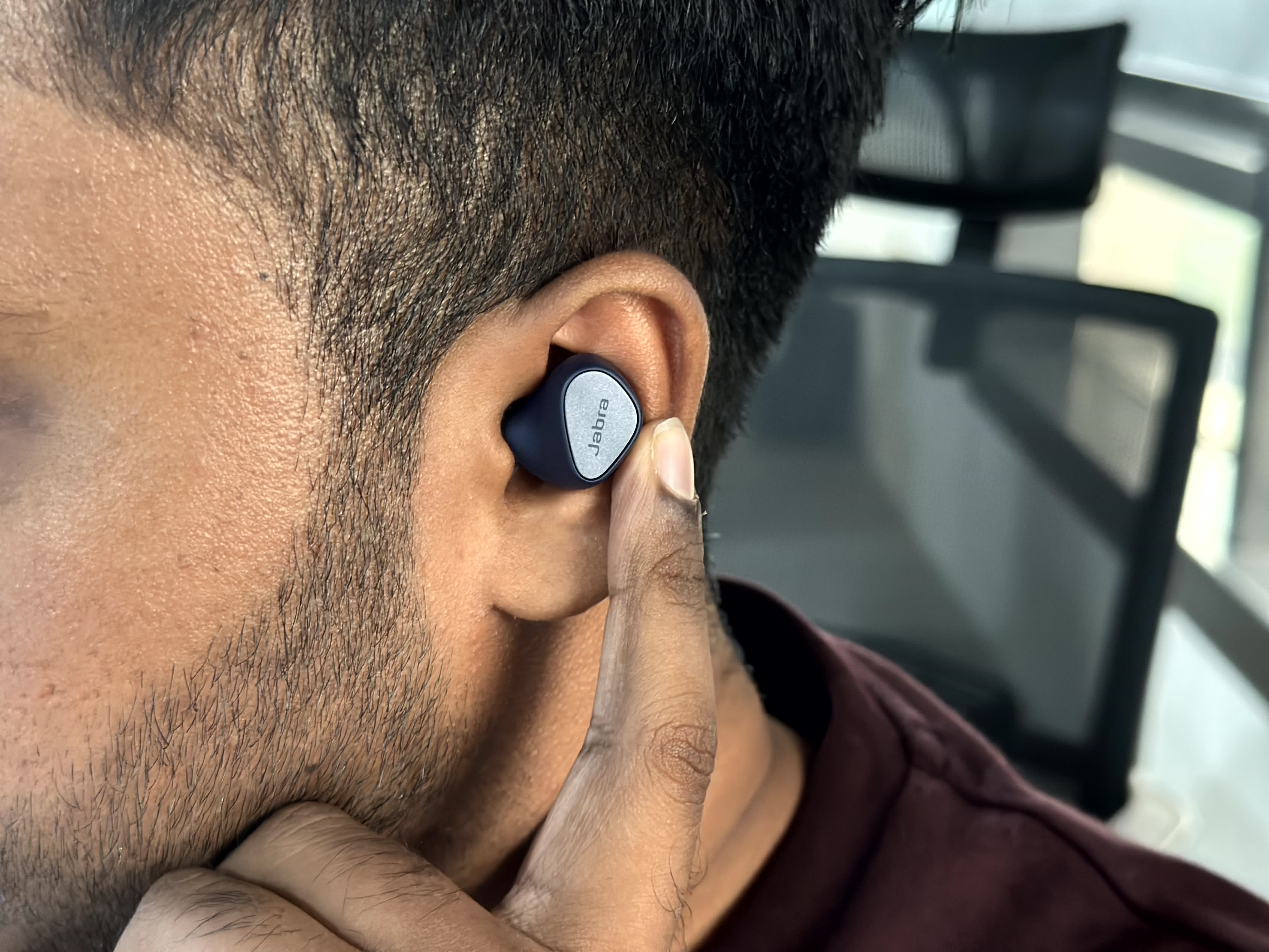 Setting up the Jabra Elite 4 was simple enough since when I first took out the earbuds, it automatically detected my smartphone (that's the Fast Pair and Swift Pair feature for you). If anything, it pretty much prompted the connection, whereby I got a pop-up stating that the earbuds would connect to any device using the same email address.  
Even the Jabra Sound+ app is easy to navigate. After installing and signing into the app, it was time to customise the ANC level. Interestingly, you will need to be somewhere loud to adjust the ANC level to your preference accurately.
Since I am rarely out and wanted to use the earphones right away, I whipped out my hairdryer and stood far away to adjust it.
Embarrassingly enough, it took me way too long to figure out that the controls on the earbuds aren't touch-controls or tap-activated. Instead, it is the buttons on both the left and right earbuds.
The right earbud controls for Jabra Elite 4 are:
One tap to play/pause music

Tap twice for next track

Tap thrice to restart track

Hold for a second to increase the volume
The left earbud controls for Jabra Elite 4 are:
Tap once to switch through ANC, HearThrough and Off

Tap twice to either turn on the voice assistant or to use Spotify 

Hold for a second to reduce the volume
For call controls, they are:
Tap either earbud to answer, mute or unmute the call

Tap twice to reject the call
---
Features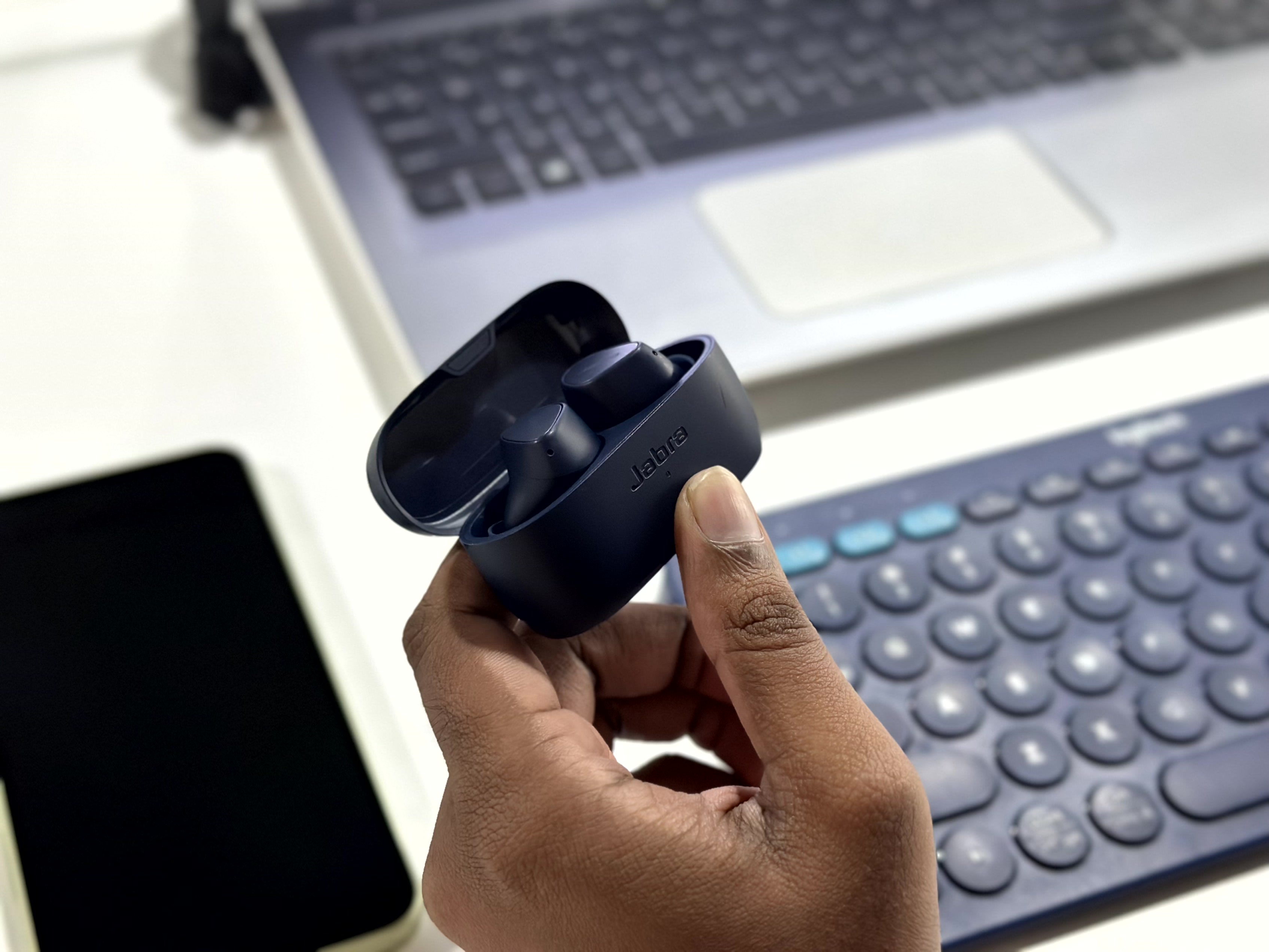 It was pleasant to find that the (1) Jabra Elite 4's Active Noise Cancelling (ANC) is excellent.
I first tested it in a cafe, where I found that it did a very good job of drowning out overlapping conversations and other background noise, allowing me to focus on my work. The volume doesn't even need to be at high levels, as I found that it works great below 50% for the volume on my phone. 
Loud noises are no problem for the Jabra Elite 4, as it lets me enjoy my playlist even when the office is a bit noisy. But of course, no ANC will block out when people are talking directly at you, so I could still hear when someone comes up to conversate.
What I didn't like about the ANC was how well it could block out car noises because I'd want to hear my surrounding when I'm out for a walk or jog.
So, when jogging, I would switch to (2) HearThrough mode, which I think there can be improved.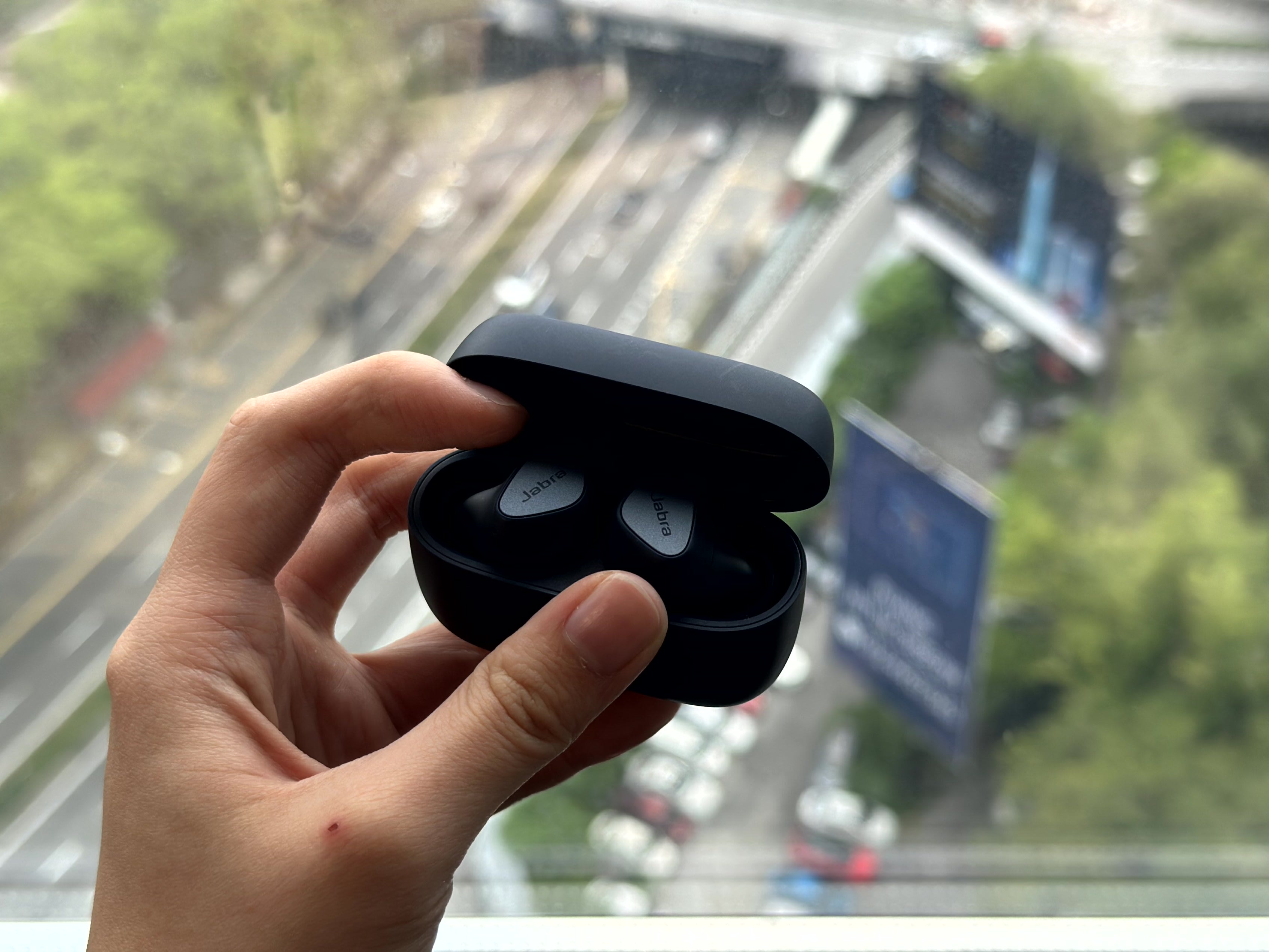 Having been able to test the feature out with my friend at a very low volume, I could barely understand what they were saying, even when I was sitting right next to them. I often had to remove my earbuds just to be able to hear them. Other than that, the HearThrough mode is still good since I could tell people were talking to me even at 100% volume.  
When swapping between ANC and HearThrough mode (Tap once on the left earbud), it makes a sound that reminds me of the BB8 Droid from Star Wars, but it's not noticeable when listening to higher volumes and is not all that distracting. 
In terms of (3) sound quality, I found that the Jabra Elite 4 has a good-enough audio quality, though out of the box, the audio profile isn't the best. For starters, it has barely noticeable bass, and I needed to switch to 'bass boost' on the app's equalizer and still had to increase the bass levels. But, if you don't listen to bassy songs like EDM, you will still have a good experience with the earbuds' sound quality.
Personally, the 'Smooth' setting on the app was my favourite out of all the other settings.
As for the (4) multipoint feature, I found that connecting and using my laptop and phone was simple enough. While it is useful, it was also disappointing as the earbuds control did not work on my laptop, and I had to change songs manually.
But, the feature did allow me to answer calls from my phone and smoothly switch back to Spotify when I was done, so it does work. In terms of connection, a minor issue I ran into was Bluetooth stuttering which happened only once in a while.
---
Battery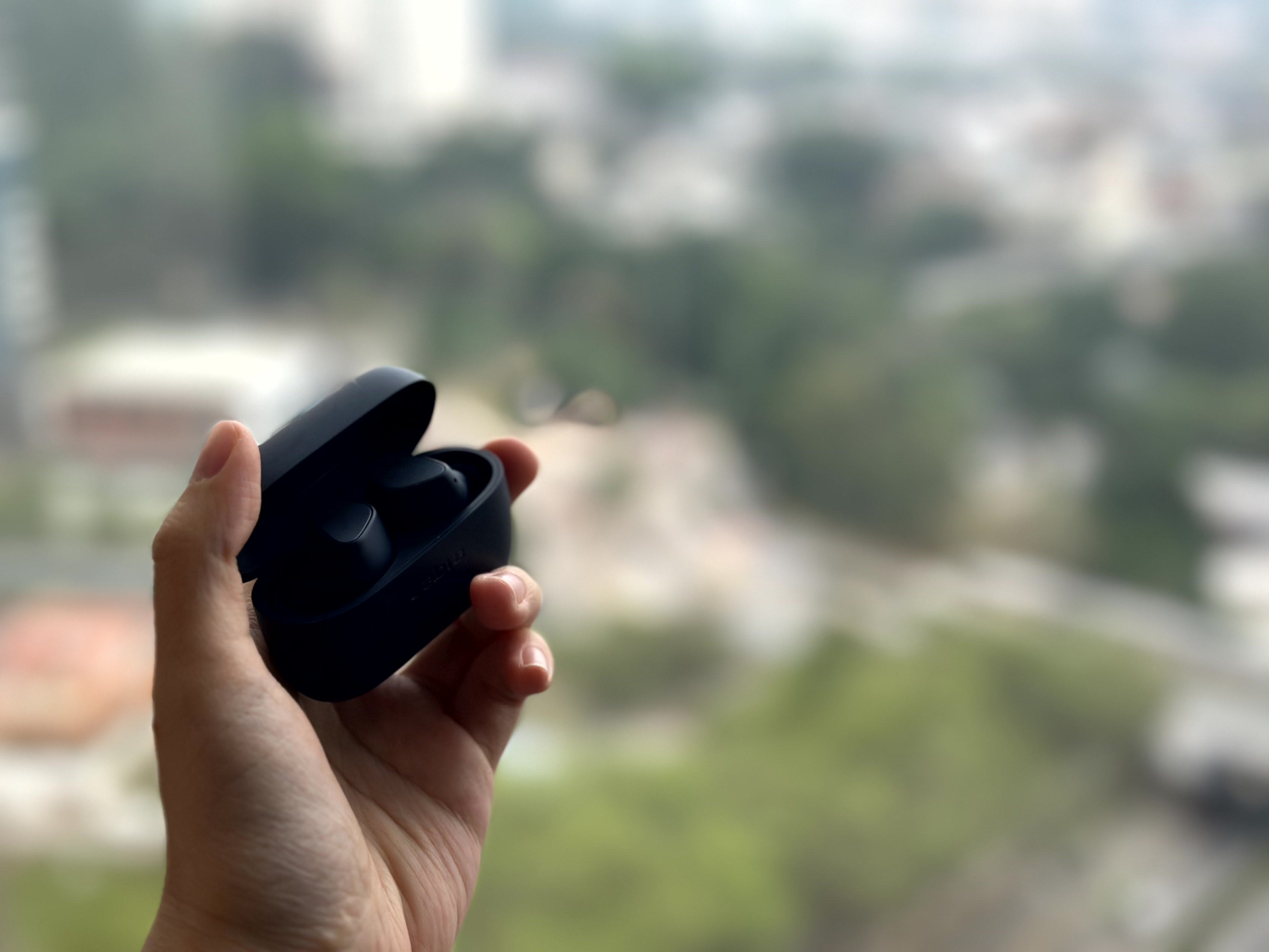 Jabra's Elite 4 boasts an impressive battery life that offers up to 22 hours worth of listening time with the ANC on.
Upon 2 hours of continuous use, the earbuds only went down to 70% from a full charge. I did notice that the right earbuds' battery goes down faster than the left, but that's probably because the right one has more functions.
When it comes to listening time for an hour with ANC on, the battery only went down by 10%. So that's at least 5 hours of battery life with ANC on. The advertised 7 hours with ANC off should be no problem to achieve. 
As for the case, I only needed to charge it once every three days, as it stayed on a medium battery level even throughout day two.
There's also a light indicator to show the earbud battery's status too. Basically, the battery indicators for the case are green for high-battery, yellow for medium-battery, red for low-battery, and it blinks red when the case is critically low.
---
Review Conclusion: Jabra Elite 4 in Malaysia
Related articles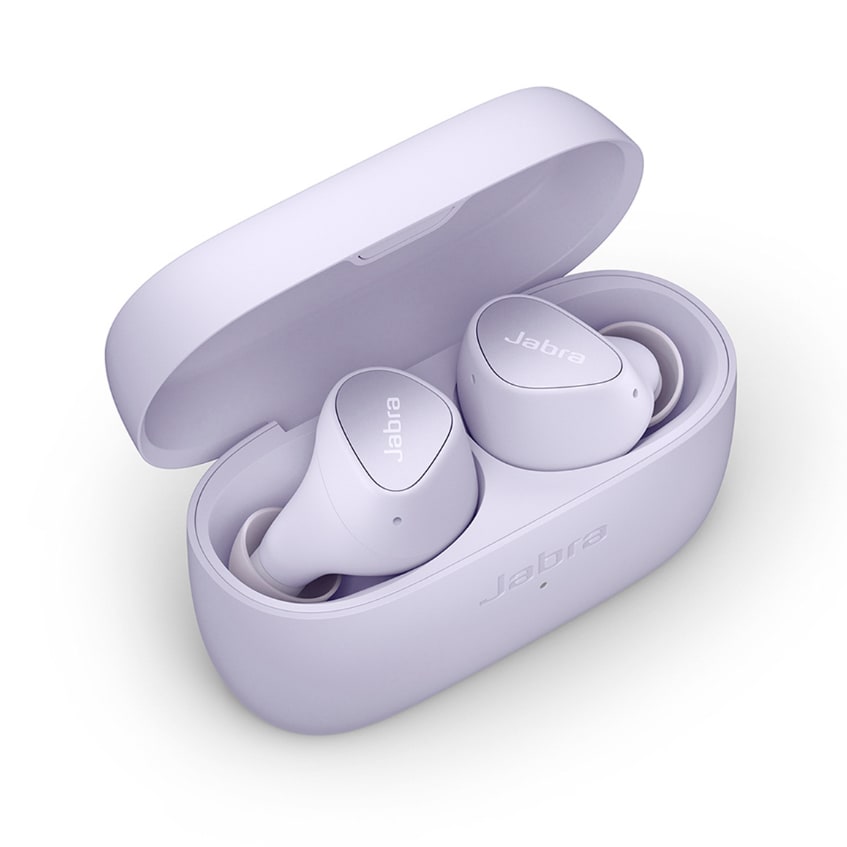 From

RM529.00
Check Jabra Elite 4 price below:
add_circle
Good ANC and HearThrough feature
add_circle
Great battery life
add_circle
Comfortable fit
add_circle
Seamless and fast connection
remove_circle
Case feels a bit flimsy and that it scratches easily
remove_circle
Audio profile can be better (bass feels a tad lacking)
Would I personally go and buy the Jabra Elite 4? Yes. And I would get it in Light Beige since it looks cool. In short, the Jabra Elite 4 performs best in its ANC and battery life. While the audio and casing could be better, these earbuds are still pretty decent. Its ANC alone impressed me more than most of the earbuds in the market today. It makes for the perfect office, school or commute earbuds.