We bring you more exciting news for next month as Technics will be adding to their true wireless earbuds this June. The latest in their noise-cancelling earbuds are the flagship EAH-AZ80 and the EAH-AZ60M2, both of which were made for busy people who need a musical escape in their daily commute.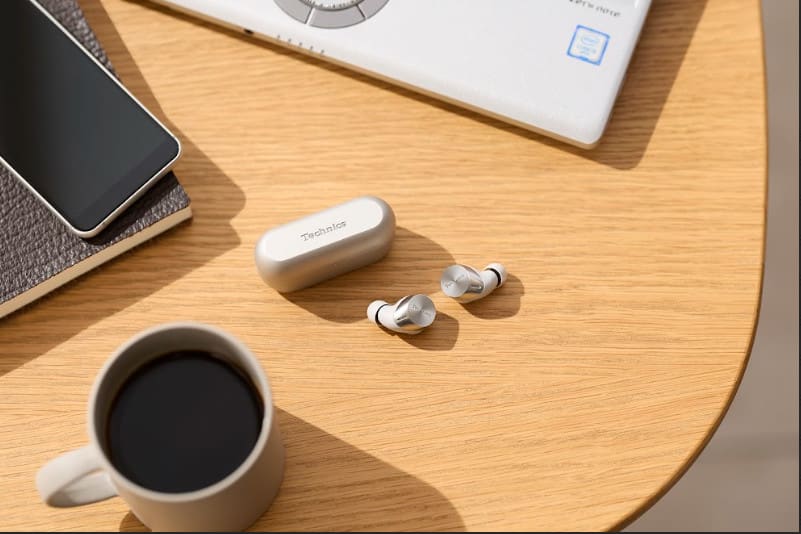 Specifications
EAH-AZ80

EAH-AZ60M2

Driver Unit (mm): 10mm

Frequency Response: 20 Hz - 40 kHz

Dimensions (W x H x D): 22 X 27 X 24 mm

Weight: 7g

Connectivity: Bluetooth 5.3

IP-Rating: IPX4

Battery:  Earbuds: 7 hours playback (ANC On)
                Case:      24 hours  

Driver Unit (mm): 8mm

Frequency Response: 20 Hz - 40 kHz

Dimensions (W x H x D): 23 X 26 X 28 mm

Weight: 7g

Connectivity: Bluetooth 5.3

IP-Rating: IPX4

Battery: Earbuds: 7 hours playback (ANC On)
              Case:      24 hours 

 
With 55 years of experience in sound engineering, Technics used that years of knowledge when creating these new earbuds. Firstly, through including powerful driver units in both earbuds, mainly a 10 mm free-edge aluminium diaphragm in the EAH-AZ80 (8mm in the EAH-AZ60M2). The earbuds can also extend high and low-frequency responses while reducing unwanted resonance and distortion. 
Both the  EAH-AZ80 and EAH-AZ60M2 have an acoustic control chamber which optimizes airflow to give more natural-sounding vocals, powerful bass, and a harmonizer to give you that immersive, rich, and that signature Technics sound, which allows you to hear every detail of your favourite song. EAH-AZ80 and EAH-AZ60M2 also support High-Resolution Audio Quality with Bluetooth LDAC technology.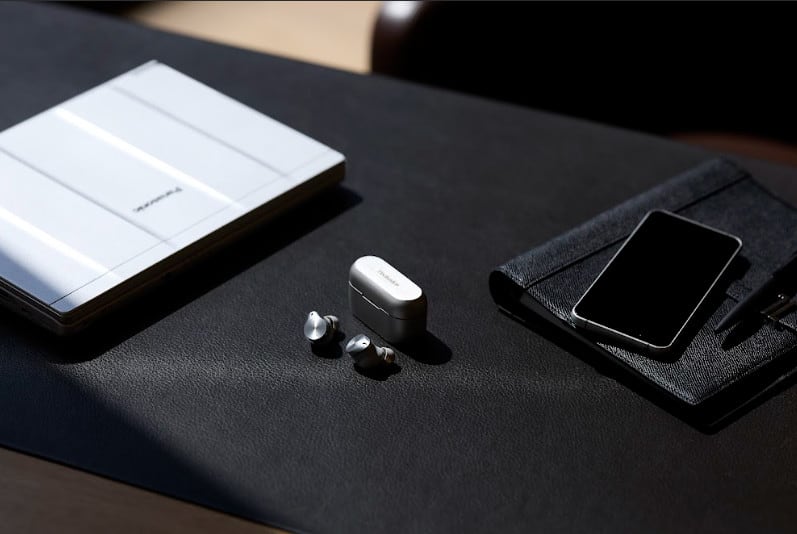 The new earbuds come with industry-leading immersive noise cancelling, so you'll be able to be completely immersed into the music or focus on that important meeting of the day. Both the earbuds have Technics' proprietary Dual Hybrid Noise Cancelling Technology. Basically, it has a digital software filter, a feedforward mic which will suppress background noise and a feedback mic that reduces the noise from inside the earbuds. 
If you'd rather not use noise cancellation, don't worry. Both the earbuds come with Natural Ambient mode which captures all surrounding noise so you can listen to songs and pay attention to your surroundings, and Attention Mode which captures human voices. Perfect for the office or in your home to hear when people are addressing you. You can also use the Single Bud Operation if you want to use just one earbud. Using the Technics Audio Connection App, you can freely adjust the controls to best suit your preference. 
That's not even the best part, both the EAH-AZ80 and EAH-AZ60M2 come with Multipoint Connection which allows you to simultaneously use up to 3 devices! They're also equipped with JustMyVoice technology which analyses your voice and automatically reduces the noise in your background, allowing your voice to be clearly heard during meetings and calls when you speak. With a total of eight mics (four on each earbud), it ensures you have a better call quality, even on windy days or in a noisy area. 
In terms of battery life, the EAH-AZ80 and EAH-AZ60M2 give you 7.5 hours of music playback without noise cancellation, 25 hours with the case, and 7 hours of playback with noise cancelling on, plus 24 hours with the case. Either way, the battery will last you long enough for your day.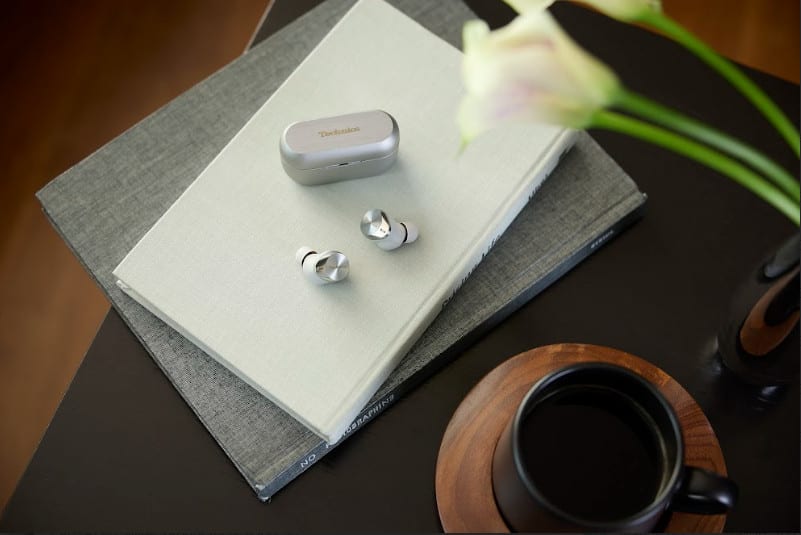 The new Technics earbuds also have Qi Wireless Charging, so you can say goodbye to having too many cables on your table. There's also an app, Technics Audio Connect for smartphones to allow for easier control and customization of your earbuds. Don't worry about sweating in it, since it has an IPX4 rating which means you can also use it at the gym.
Design-wise, the EAH-AZ80 and EAH-AZ60M2 earbuds give you comfort for your busy life. The EAH-AZ80 is shaped to fit with your ear's concha for better stability and the EAH-AZ60M2 comes with an All-Day comfort fit design. You also have seven earpiece sizes to choose from (XXS to XXL) ensuring that most people can enjoy the experience with the new Technics earbuds.
---
Pricing and Availability
The flagship EAH-AZ80 will be priced at RM 1,599, and you can it in deep pure black and silver. While the EAH-AZ60M2 is priced at RM 1,299 and you can get it in black, silver, and midnight blue. Both of the models will be available for purchase in June 2023, which is in a few weeks.
Related articles