To make cleaning and organising much easier, Uniqbe (M) Sdn. Bhd., supplier of Dreame smart home appliance products, has revealed their highly anticipated Dreame M12 wet and dry vacuum cleaner.
The M12 takes cleaning up to the next level when it comes to cleaning furniture, drapes, and more easily. With its powerful wet and dry elimination, self-cleaning functions, and to-the-edge design, your floors will be thoroughly cleaned.
"To simplify home cleaning, this multi-functional device essentially replaces many other household products. The Dreame M12 offers users a wealth of features that must be used to be fully appreciated, including the ability to save space, enjoy quiet cleaning, and utilise said features." - CEO of Uniqbe (M) Sdn. Bhd., Edward Tan
---
Dreame M12 Features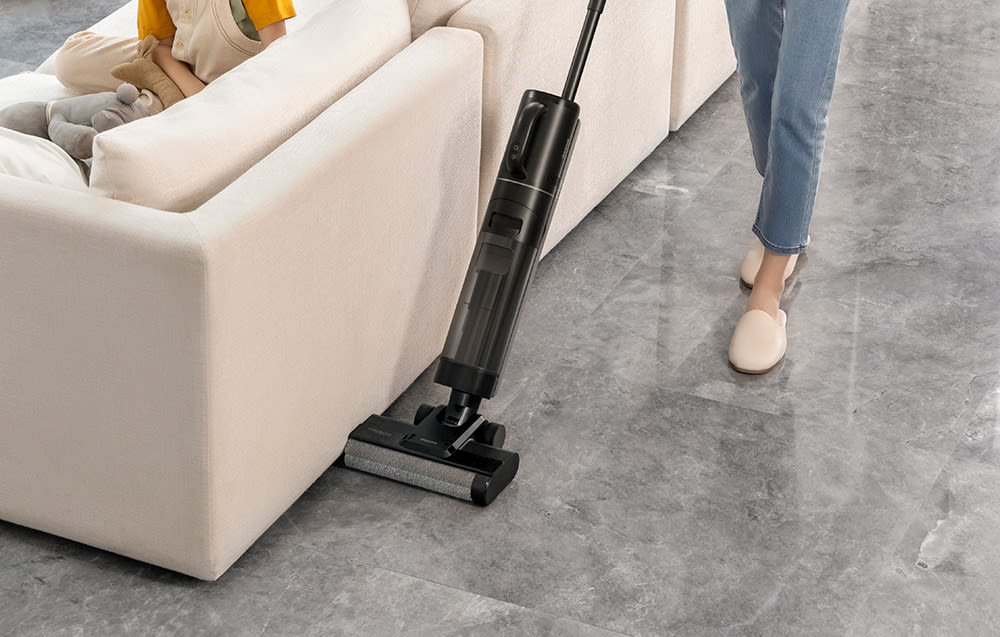 Powerful suction, thorough mopping:
Consumers will be astounded by Dreame M12's functionalities to wash out spills, mop out messes, and vacuum up hair, dirt, dust, and debris.
This is made possible due to an advanced water circulation system and a powerful motor built inside the vacuum cleaner delivering robust mopping and powerful suction.

There's also a serrated scraper that keeps the brush clean while wiping out messes, revealing shiny floors.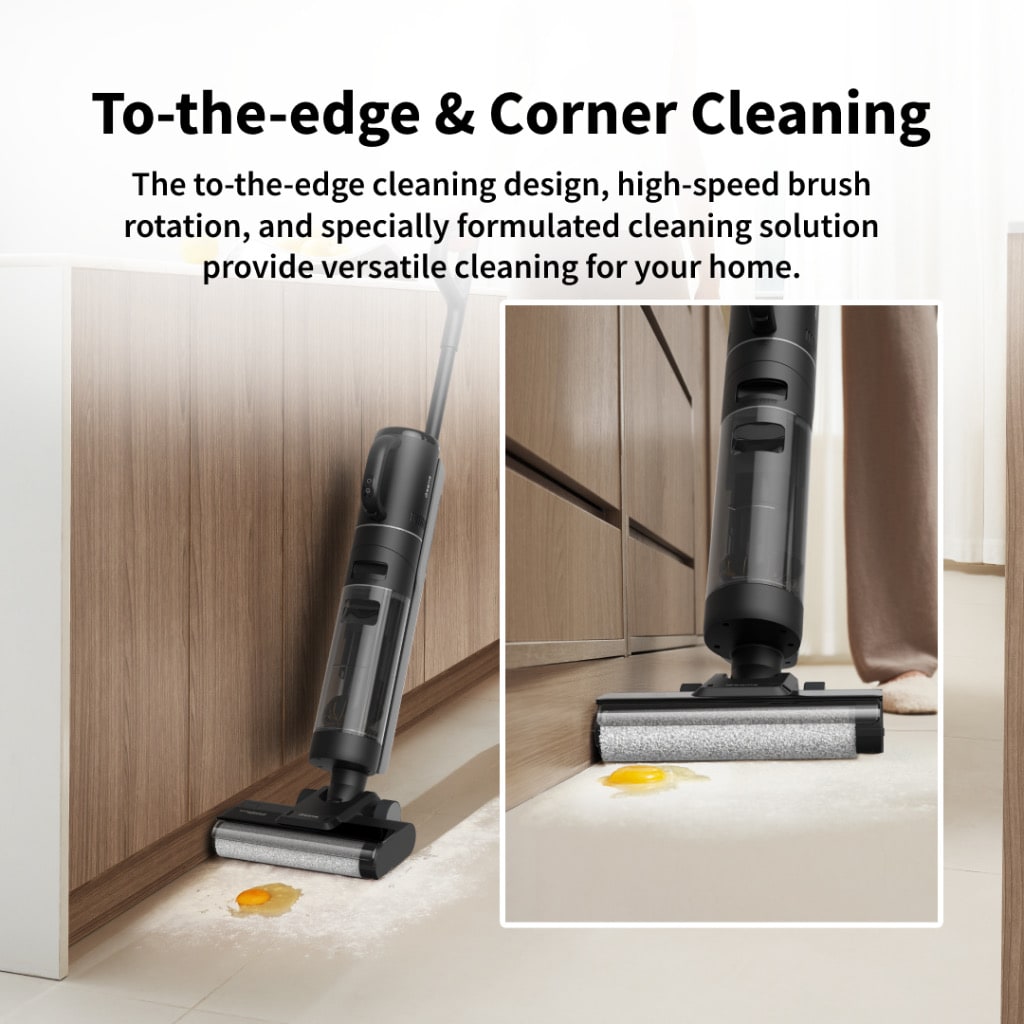 Edge-to-edge cleaning:
A soft roller brush attached to the M12 provides a gentle yet robust cleaning to thoroughly clean floors, adapting to a wide range of floors, from wood floors to kitchen linoleums to bathroom tiles.

Apart from that, the to-the-edge cleaning comes with a high-speed brush rotation and specially formulated solutions, providing versatile cleaning in any room in the house, including baseboards and hard-to-reach areas.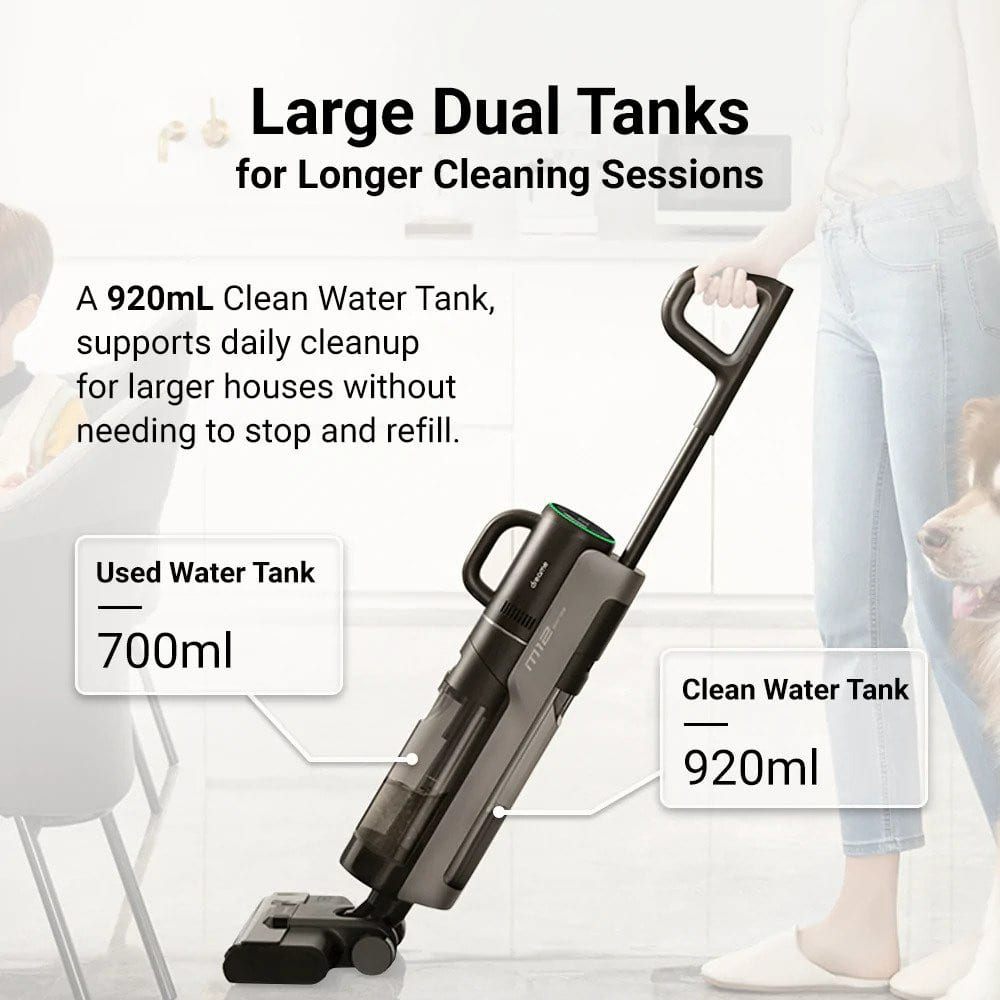 Large water capacity for uninterrupted cleaning sessions:
M12 offers wet cleaning in such a simple way. With a large 920ml tank, it provides plentiful water for more rigorous and hard-floor cleaning.

Furthermore, the turbo mode function assists in faster and heavier cleaning, whilst the dual floor cleaning ensures that users can clean however and whenever they want.

A high-capacity 6 x 4,000mAh battery powers the M12, providing up to 60 minutes of handheld cleaning or 35 minutes of wet and dry cleaning on a single charge.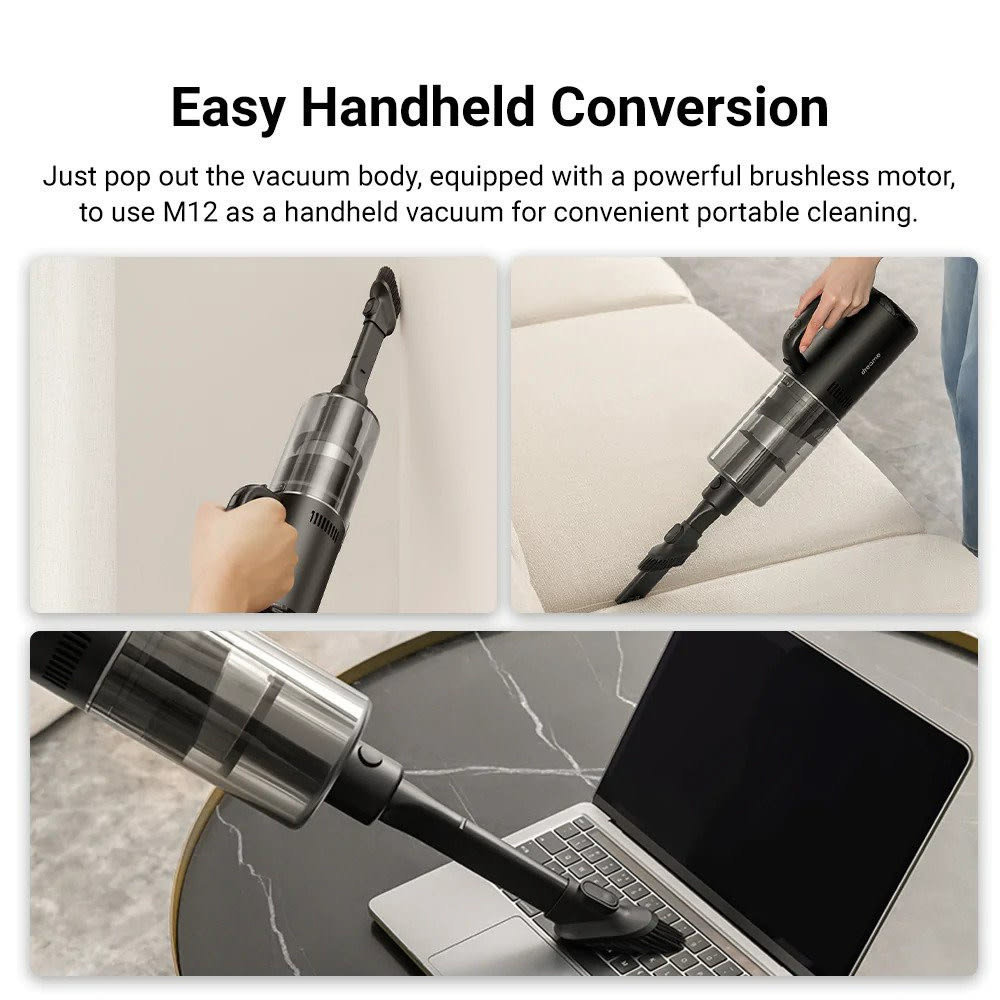 Easy to move, easy to use, easy to maintain:
With highly manoeuvrable and partially self-propelled features, M12 provides compelling traction that helps pull the vacuum cleaner forward.
Its convenient handle and easy-to-turn body make it seamless for users to hold it as well.

Cleaning can now be done almost anywhere in the house thanks to its versatile handheld mode as well as with the combination of a crevice tool and brush attachment.
Maintaining the Dreame M12 is also an easy task. With just a push of a button, the M12 can thoroughly clean itself, including the brush roller.
The self-cleaning feature can also effectively rinse off dirt and detangle hair.

An indicator will light up to indicate that the self-cleaning is in progress. 
Smart features & a quiet operation:
Various smart features are built inside this Dreame M12 that assist in making this product convenient and helpful for users, such as an intuitive LED display, mess detection, and even voice prompts.
Depending on how dirty the absorbed water is, an indicator will blink red during cleaning (signalling heavy dirt), orange during moderate dirt, or green during light dirt.

When the clean water tank is running low, an indicator on it flashes orange, and when the used water tank is full, it flashes red.
Most people are aware of how noisy vacuum cleaners can be if they have ever used one. With the Dreame M12, this is a thing of the past.
Because of its incredibly quiet operation, heavy-duty cleanups can be done as quietly as possible and without disturbing family members or frightening pets.

In addition, a brushless motor, an air channel design that reduces noise, and a soft roller brush all contribute to quieter cleaning, and intelligent power adjustment maintains noise levels for complex messes.
Buy: Dreame M12 in Malaysia
Beginning 22 March 2023, the Dreame M12 will be available for RM2,699. Early buyers can get it for just RM2,599 as well as a free gift consisting of an auxiliary cleaning kit worth RM299 as well (only on 22 March 2023).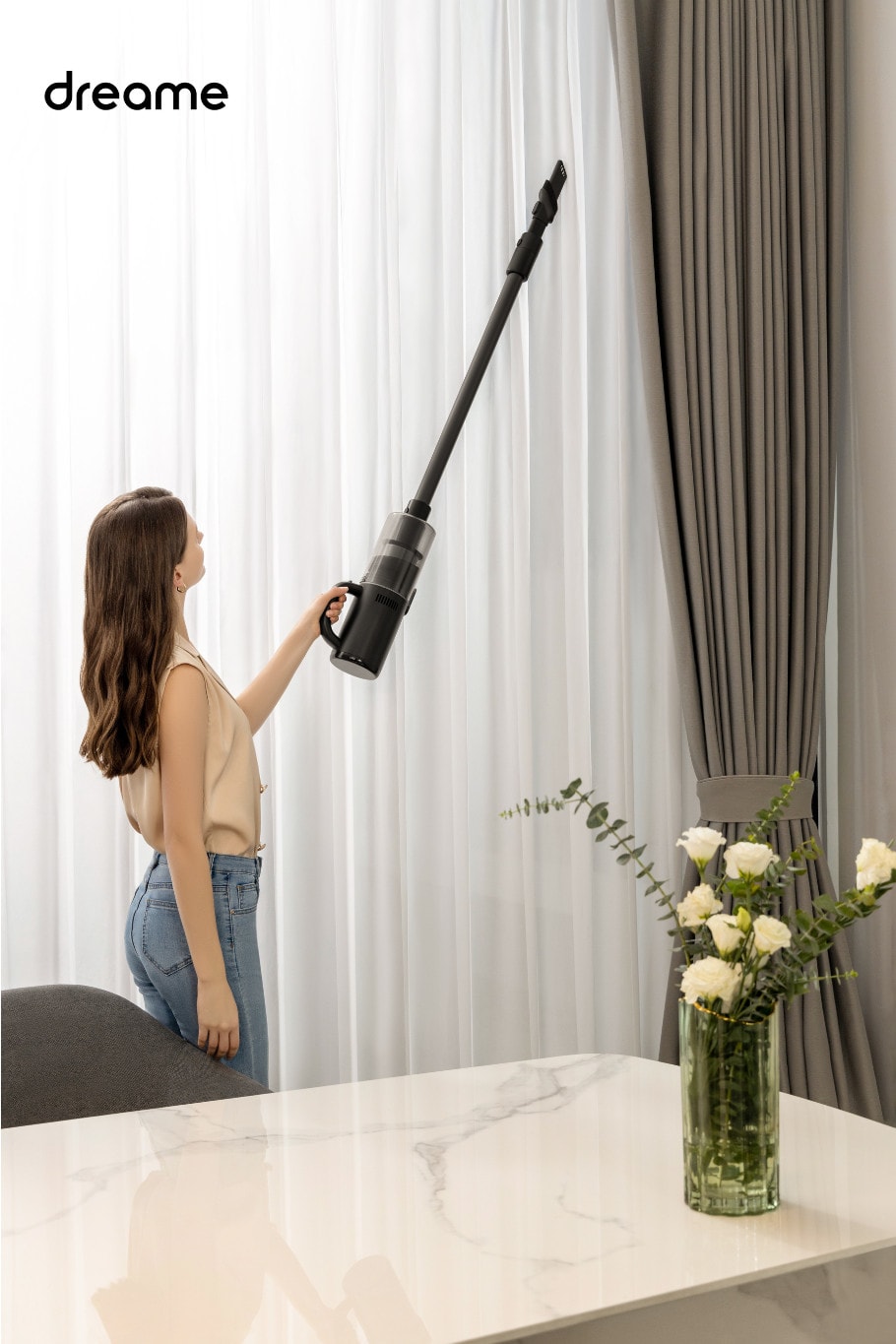 Furthermore, promotions are available on Dreame Authorised online platforms such as the official website, Shopee and Lazada. The promotion comes with the Dreame M12 at RM2,599, a limited-time RM100 discount voucher, a free gift of an auxiliary cleaning kit, and free delivery.
However, the RM100 discount voucher is only available for purchases between 12 am and 2 am, 12 pm and 2 pm, and 8 pm and 12 am.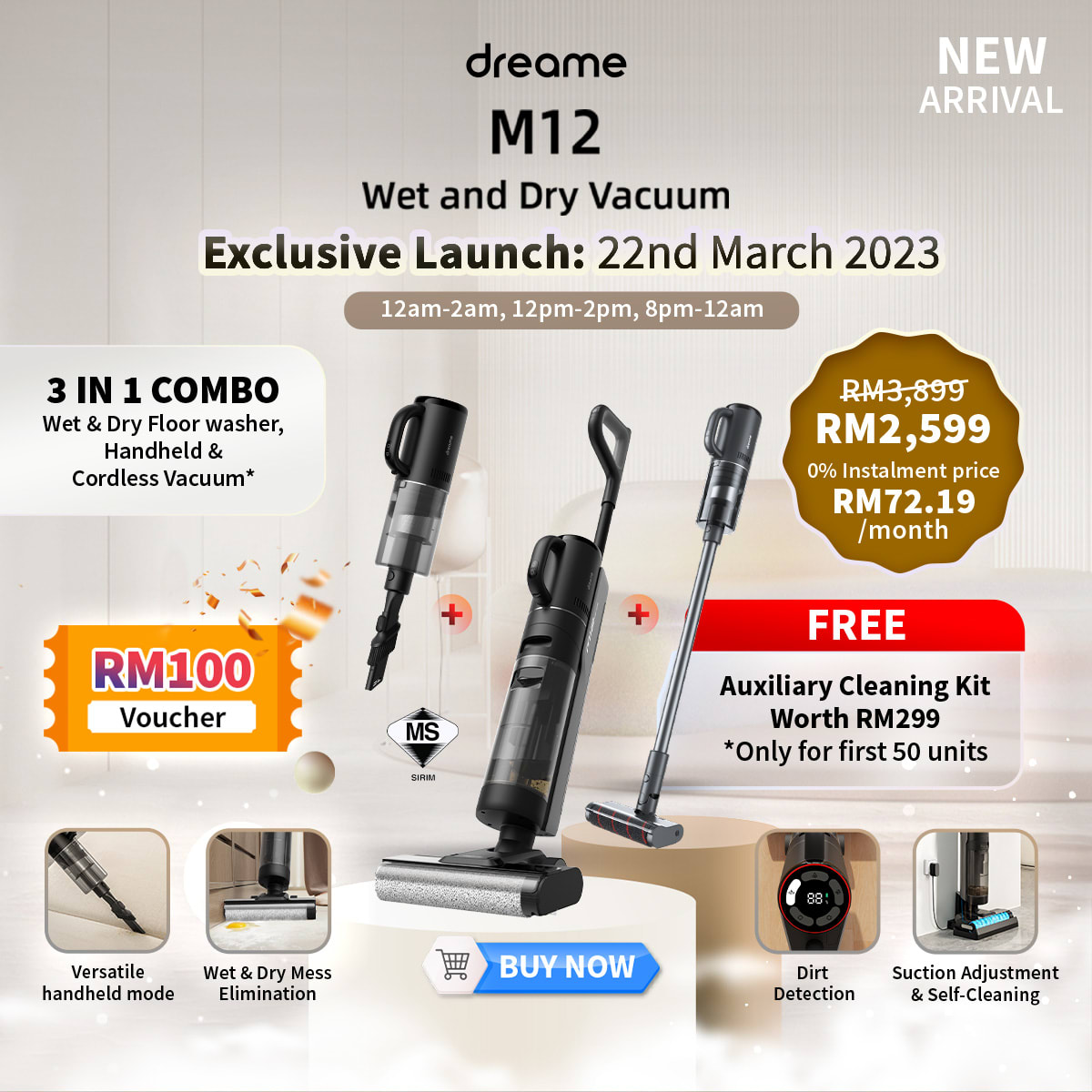 Apart from that, customers who purchase the M12 between March 22 and March 26 on Copper Connect's platforms will also be entered to win an Amazfit Bip U Pro valued at RM209 as part of the Spend and Win promotion.
For more details, visit Dreame Malaysia on CopperConnect.
More related recommendations: