In a world where most of us are striving to stay afloat, cleaning your home after a long day at work can feel so demotivating and uninspiring.
Well, you can say goodbye to dirt and hello to the much-anticipated DreameBot L10s Ultra that cleans, self-cleans and auto-empties trash all on its own. It is truly a dream product for lovers of clean households with hectic work schedules.
---
Automatic Dust Collection, Automatic Water Refilling & Automatic Solution Adding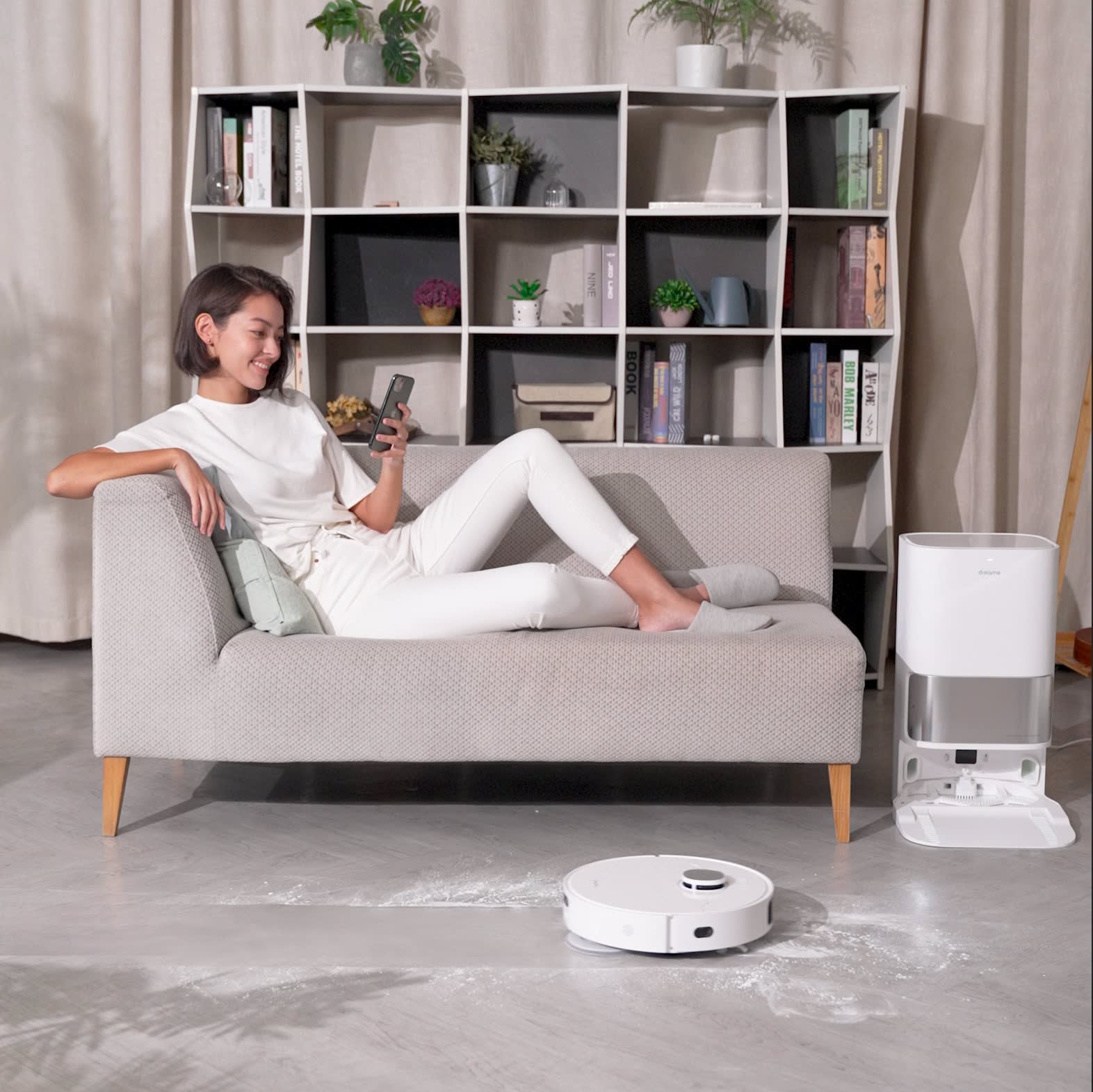 Dreame Technology's most advanced all-in-one cleaning robot provides a hands-free whole-home cleaning experience like never before.
The DreameBot L10s Ultra features a combination of automatic dust collection, automatic water refilling and automatic solution adding. It will also clean its mop pads with hot air drying once it finishes cleaning the house. All this is driven by cutting-edge advanced AI technology and 3D navigation.
"This is our latest product in our line of robot vacuums and it is one of Dreame's proudest and most advanced products to date. Let's just say that you will never have to break a sweat or your back cleaning the house ever again and instead, come home every day to a clean house to unwind, kick back and relax after a long day. Strike off house cleaning from your chore list and instead focus on other things that matter more such as spending quality time with loved ones. Quite literally, you can set it (the vacuum) and forget it." - Edward Tan, CEO of Uniqbe (M) Sdn Bhd.
---
Key Features of the DreameBot L10s Ultra
Auto-emptying dust box: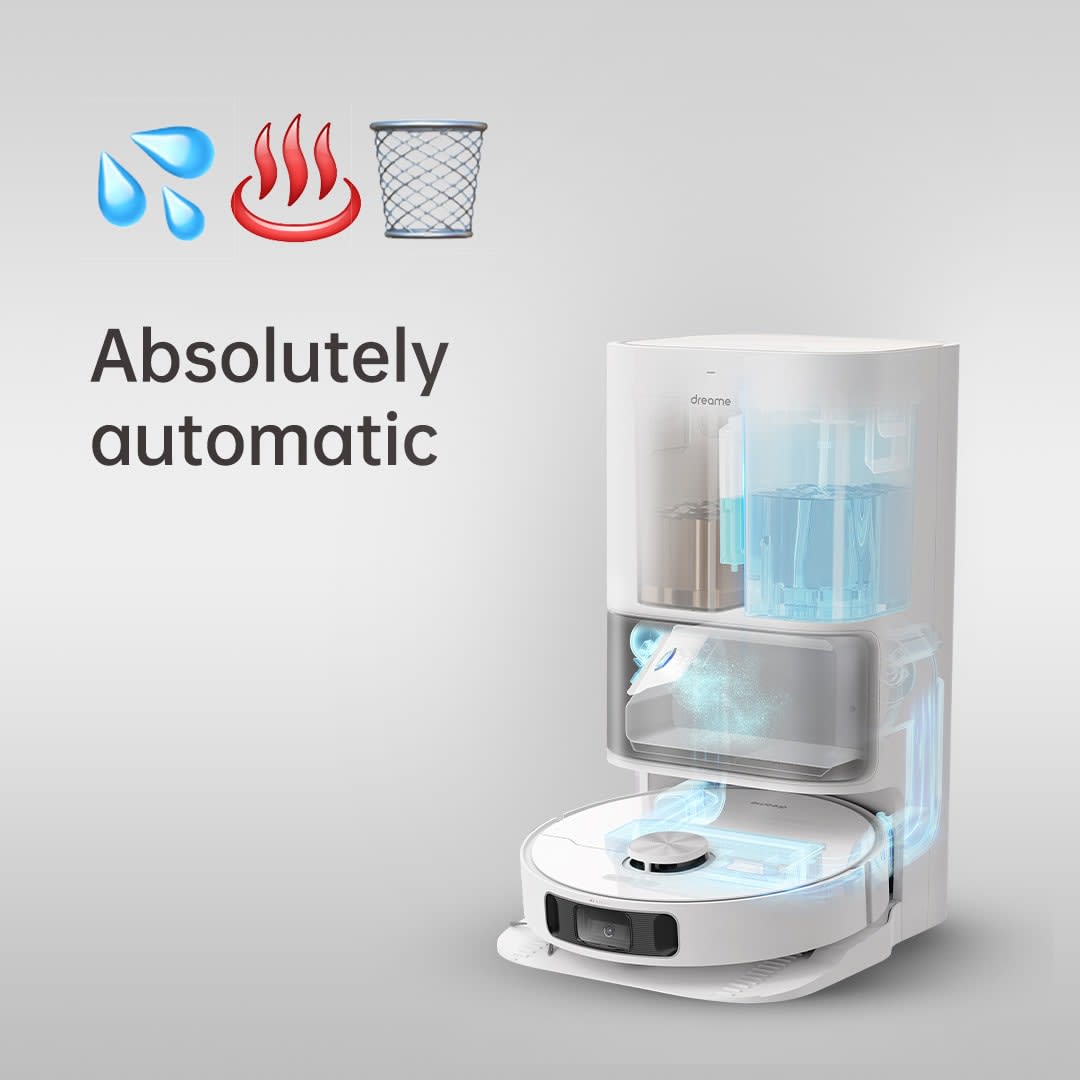 One of the DreameBot L10s Ultra's key features is its ability to empty its own dust box after cleaning. The vacuum comes with a 3L dust bag that can hold up to 60 days' worth of dust and the self-emptying feature is fast with minimal noise and no clogging.
This is made possible by Dreame's DualBoost 2.0 technology system that blows air from the base station into the dust box to clear all debris. The dust is then sucked into a separate compartment to ensure a mess-free output.
On the L10s Ultra, the dust collection port is located on the sides instead of the bottom. This is to minimise debris falling to the floor and the risk of water intake from the mop's wet area.
---
Advanced navigational function: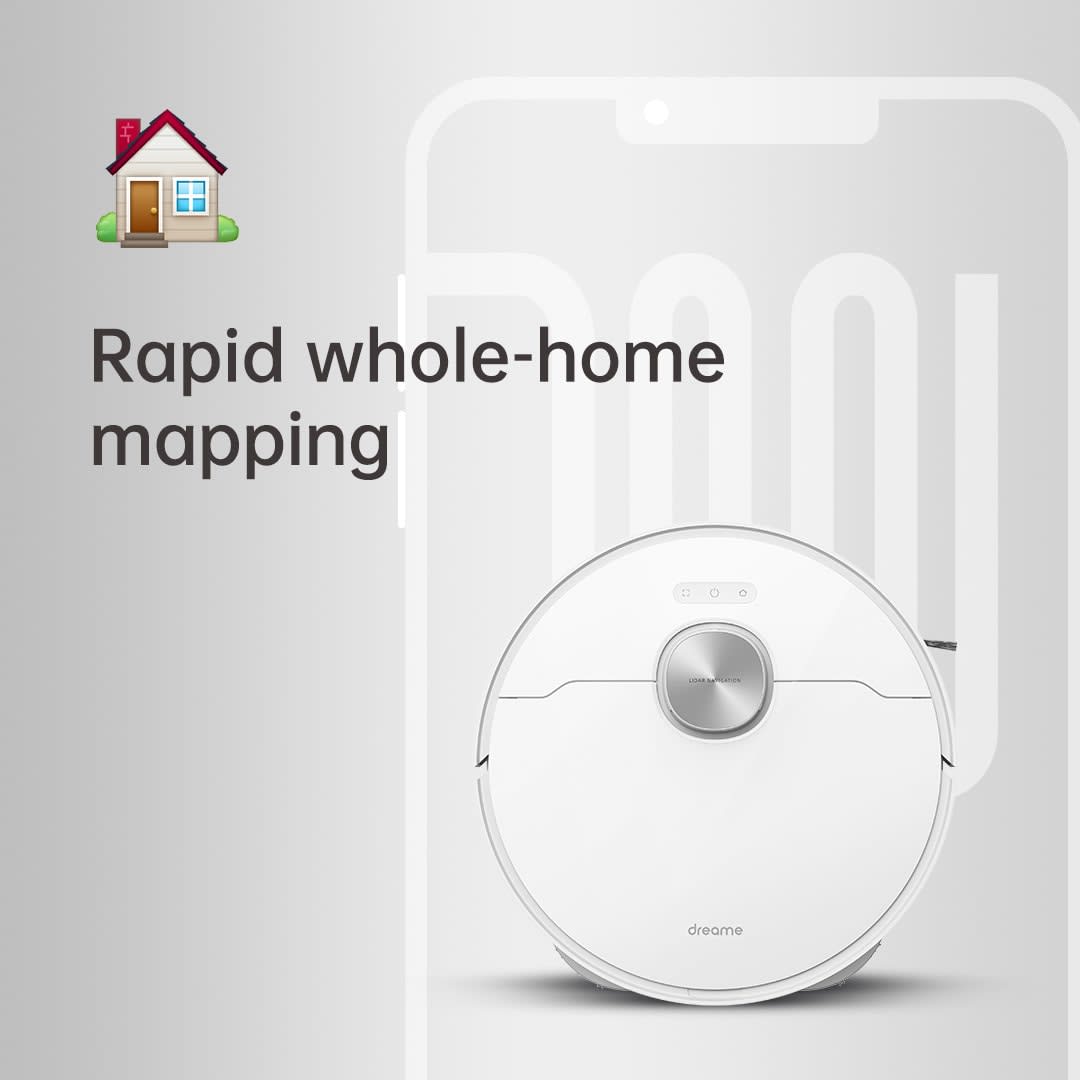 The L10s Ultra also comes with an advanced mapping feature, being equipped with a navigational function that avoids obstacles and has an automatic cleaning strategy created using 3D structured light, an RGB camera and powerful AI. This ensures that the whole house is cleaned efficiently and effectively. 
It doesn't stop there; with the use of RGB camera and 3D structured light, the vacuum is designed to learn the layout of the home and tailor cleaning strategies to suit respective homes by auto-generating paths and a 3D map according to the type of obstacle, flooring and room. This results in a reduced chance of missed spots, repeated cleaning, getting lost or even getting stuck.
The 3D structured light also detects the shapes and distances of objects captured by the RGB camera. This allows the AI to identify different household obstacles such as power cords, toys, shoes and others.
Not forgetting; the L10s Ultra will also automatically update these obstacles on the floor map in the app, labels the rooms in your home and clean based on the type of flooring.
---
Dual rotary mops: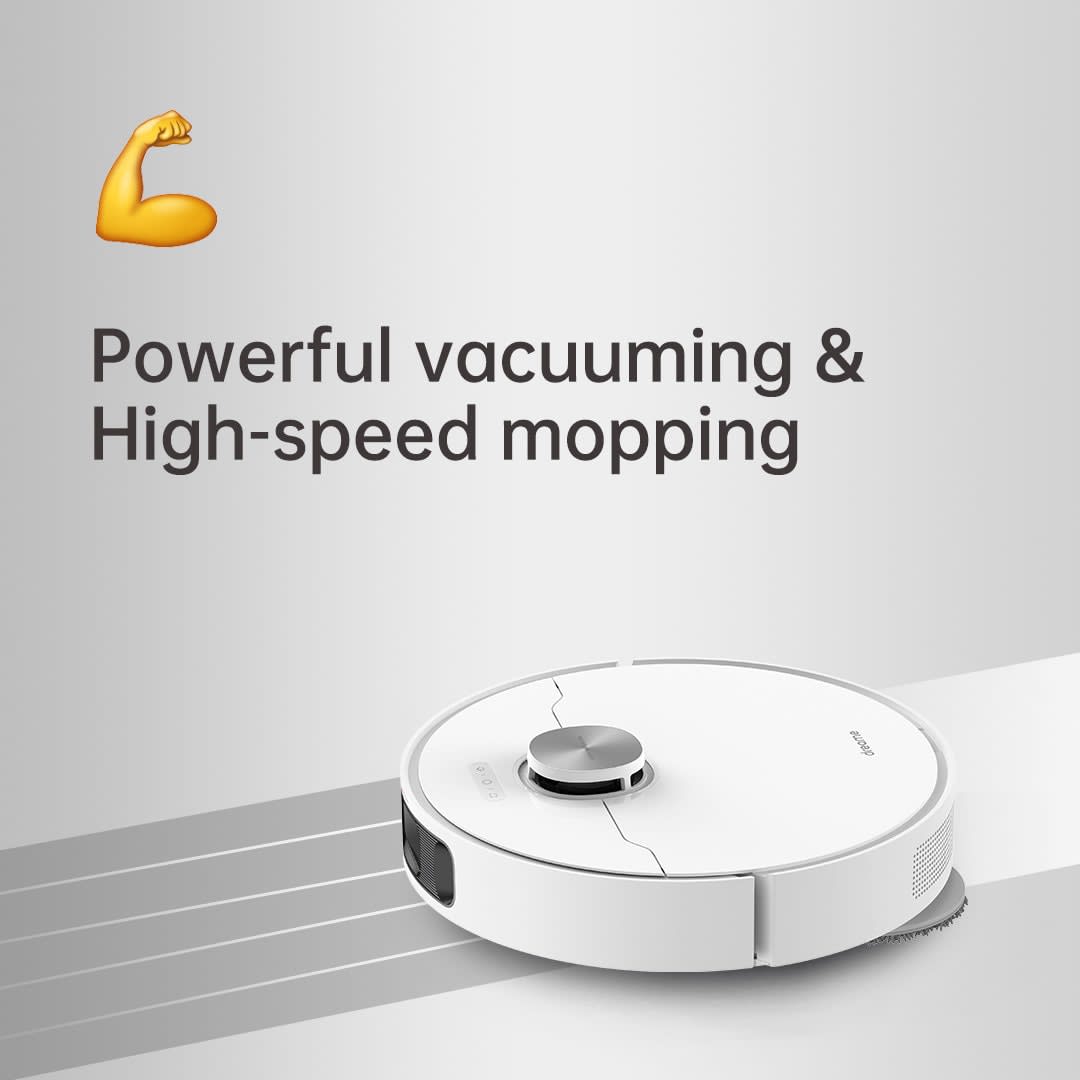 With a large 2.5L clean water tank, the L10s Ultra's mop can wipe out dirt and grime on any surface including wood, tile, and vinyl floors, covering up to 200 sqm (2,152 sq. ft). Its dual rotary mops spin at 180 RPM under firm pressure to thoroughly scrub floors with an adequate mixture of water and solution without scratching or damaging the floor surface.
When the water and cleaning solution runs low, it is replenished automatically at the base station after each cleaning session. 
The replaceable microfibre mop pads can also raise automatically up to 7mm from the floor for different needs. For example, the L10s Ultra will automatically raise its mop pads when returning to the base station to prevent the dragging of dirty mop pads across the cleaned floor.
When it is at the base station, the vacuum automatically washes the mop pads by immersing them in water and spinning it at a high speed against grooves in the removable base plate to dislodge dirt.
Once cleaned, the mops will be dried with hot air in under two hours to help prevent odour, mildew and bacterial growth. 
Carpet auto-detection:
For homes with carpets or rugs, the L10s Ultra can auto-detect carpets and then automatically raise the mop pads so your carpets will not get wet. Additionally, it comes with a powerful 5,300Pa suction that can automatically detect between carpet and floor to adjust its suction power accordingly, ensuring carpets are thoroughly deep cleaned. 
The vacuum is also fitted with a bristleless rubber brush that is optimised for carpet cleaning. The brush can stir up hidden dust and also prevent hairs from getting tangled.
---
Dreamehome App assistance:
All these dreamy features can be easily controlled and managed via the Dreamehome mobile app and the Mi Home app and it can also be controlled with Siri, Alexa or Google Assistant. In the app, users can tailor their cleaning needs and programme the robot accordingly based on their cleaning preferences. Users can also seamlessly adjust water and suction levels to optimise cleaning.
The Dreamehome app allows users to create multiple maps for multi-floor houses or rooms for a more thorough cleaning. Virtual walls and no-go zones can be created to prevent the robot from entering certain areas of the house. Schedules and cleaning routines can also be programmed via the app so users do not even have to lift a finger to clean the house. 
For those who like to keep a closer watch on the cleaning process, there is remote video supervision in the app.
This allows users to remotely view and control the L10s Ultra, send it to a specific spot in the house, send it back to the base station, take a screenshot, and record a video clip. There is also a real-time voice-through feature.
---
A Sleek and Powerful Vacuum: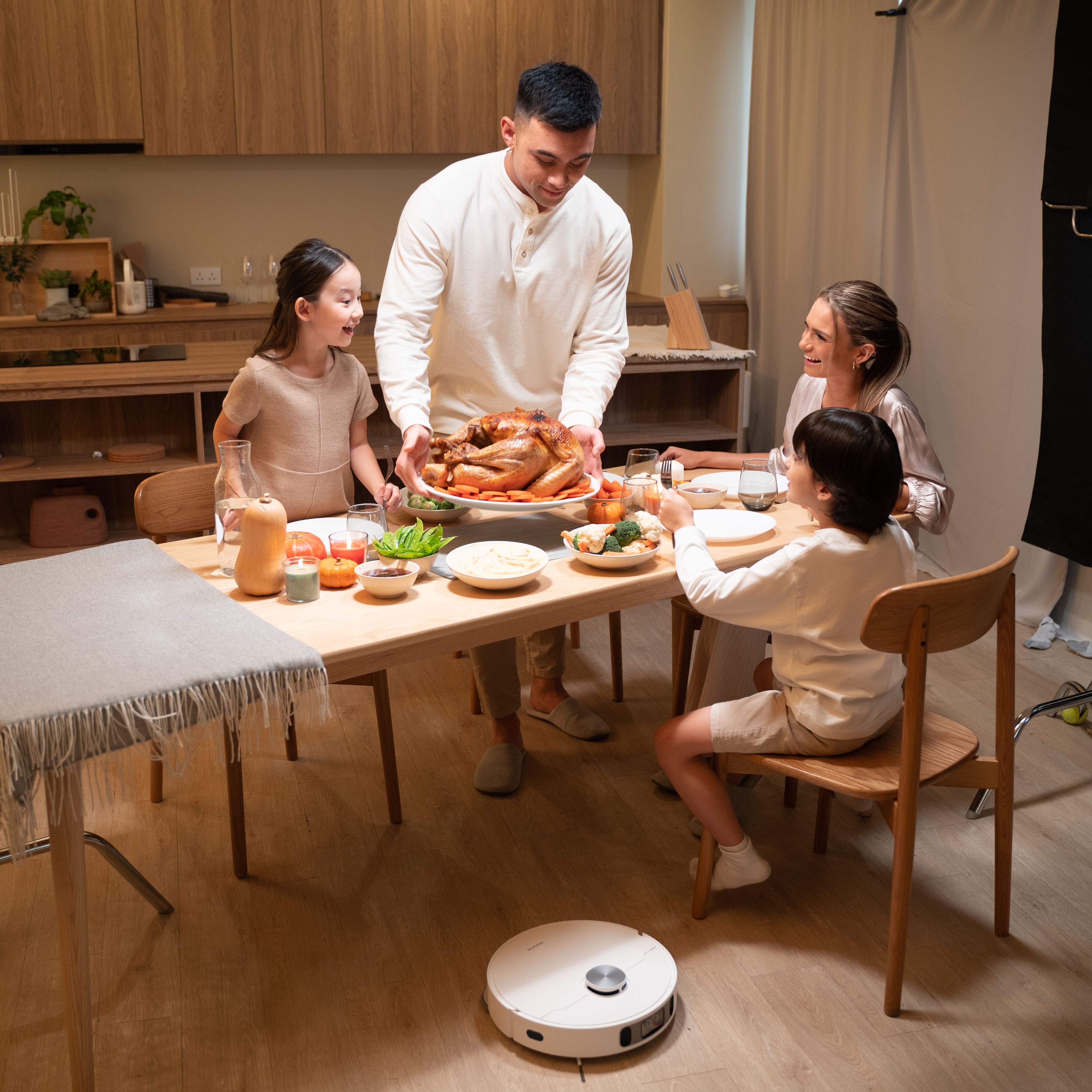 This aesthetically sleek vacuum cleaner can fit into any home's décor. It measures 350mm x 350mm x 97mm and weighs 3.7kg. The runtime vacuuming can last up to 210 minutes and up to 160 minutes for both vacuuming and mopping. 
---
Pricing, Promotions and Availability in Malaysia:
The L10s Ultra is priced at RM4,199 with an attractive introductory price of RM3,999.
For Shopee users, you are in for a treat! With Shopee being the Exclusive Online Partner for Dreame vacuum cleaners, the exclusive launch for the L10s Ultra will be on 8th January 2023 at the Dreame Malaysia Official Store.
You can get more value for your buck with a special RM200 voucher promotion between 12AM to 2AM and 12PM to 2PM, plus interest-free instalment plans for up to 18 months (RM211.05/monthly).
The first 100 customers will also get a free Dreame Hair Dryer worth RM599 and customers who purchase the L10s Ultra on the 8th and 9th of January 2023 will stand a chance to win a Dreame P10 Pro Cordless Stick Vacuum (worth RM1,199) under the Spend & Win contest.
From 9th January 2023 onwards, The L10s Ultra will also be available on Dreame's Official Lazada Store. Interested buyers who want to experience the product first-hand can visit selected Dreame authorised dealers such as copper connect and AI Home (IOI City Mall, Low Yat, Mid Valley Megamall, One Utama and Setapak). 
For more details on Dreame vacuum cleaners, visit their website to learn more about their incredible features.
Related Articles: