Sometimes, a bold red lip isn't always the answer. Especially when you want a "no-makeup" makeup look or you generally favour neutrals over something bold.
One way to best bring out the natural colours of our lips is with the help of nude lipsticks. Just a single swipe and that's all you need to look like a put-together minimalist. It's the perfect pick-me-up!
But with so many options out there, how will you find the perfect nude lip for yourself? Not to mention, choosing the wrong shade has the potential to make you look washed out or clash with your skin tone.
Worry not, for we have compiled our recommendations of the best nude lipsticks available in Malaysia so that you too can have a "my lips but better" moment.
10 Best Nude Lipsticks in Malaysia 2023 (Liquid, Bullet)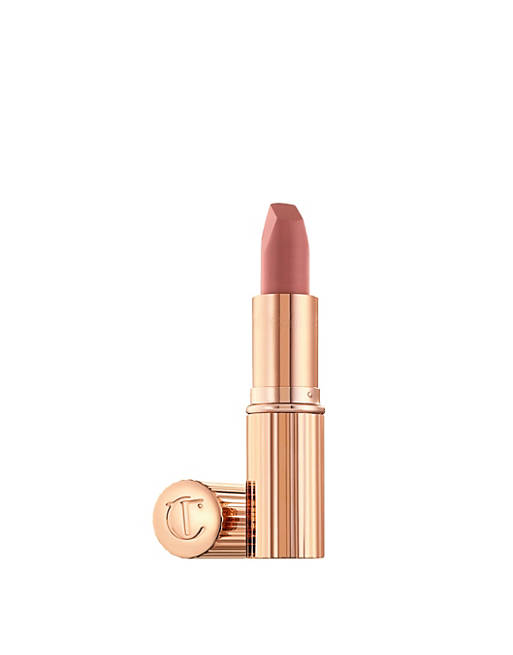 Check Charlotte Tilbury Matte Revolution - Pillow Talk price below:
add_circle
Suitable for all skin tones
Why it's our favourite
"This nude lippie has such a universally flattering shade that it can suit many skin tones. If what you want is a versatile colour that can fit any occasion of naturally glam makeup, then Pillow Talk should be added to your collection immediately."
Overview
For the best flawless match with different makeup looks, you can't go wrong with the Charlotte Tilbury Matte Revolution in shade Pillow Talk. This pinkish-nude lipstick is formulated to nourish and not dry out your lips even when sporting a matte look.
Made to "enhance the natural hue of your lips", it subtly gives more colour to your lips without adding on a ton of pigment and gives them a fuller look.
Details
Amount: 3.4g

Type: Bullet lipstick

Shade: Tawny, light mauve pink

Alcohol, fragrance, and essential oil-free
Who is this for
This is a great alternative for those who love a soft, powdery look, but have a hard time using mattes that might dry out the lips.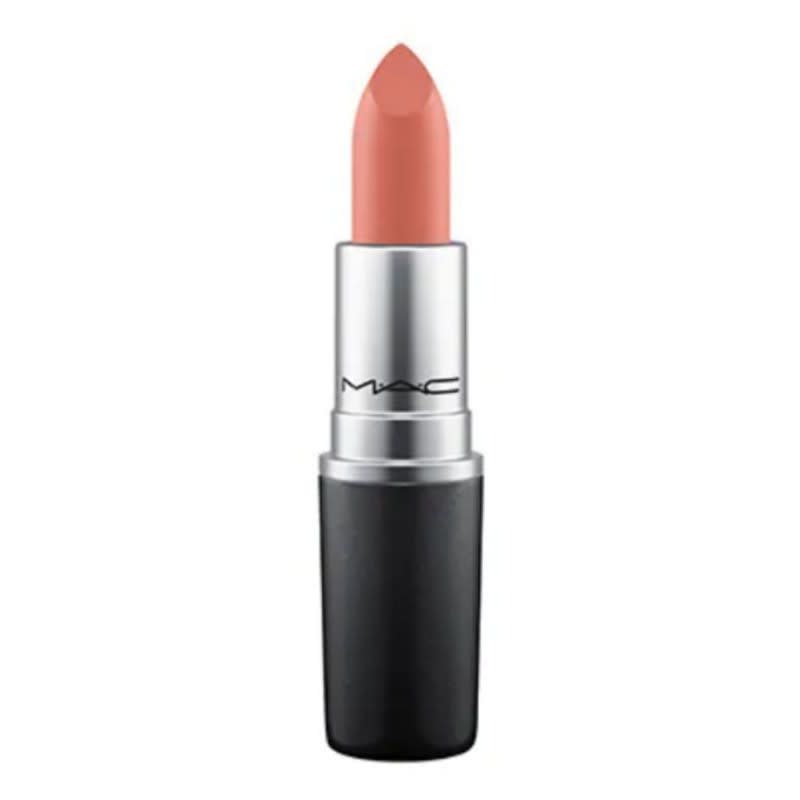 Check Mac Cosmetics Matte Lipstick - Velvet Teddy price below:
add_circle
Smooth texture
add_circle
Good colour payoff
This is always a classic matte lipstick to have on-hand for a quick low effort look!
Overview
MAC Cosmetics Matte Lipstick comes in many nude shades, but one of the fan favourites is the Velvet Teddy. This shade is a warm-tone peachy brown nude, and depending on undertones, you might pull out different underlying colours.
Don't be shocked by how highly pigmented this lipstick is, as it has an intense colour payoff with a no-shine matte finish. It can last you for around 4 hours with just a single layer, and reapplication is fuss-free!
Details
Amount: 3g

Type: Bullet lipstick

Shade: Warm-tone, peachy brown

Alcohol, fragrance, and essential oil-free
Who is this for
Perfect to fit in with everyday neutral makeup looks as it's versatile enough to work with any style.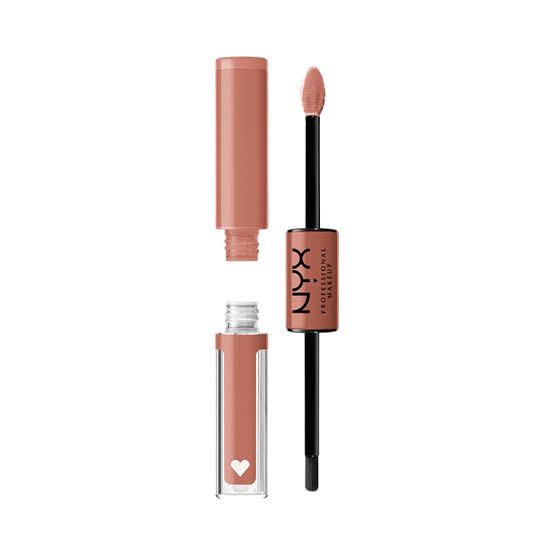 Check Nyx Professional Makeup Shine Loud High Shine Lip Color - Global Citizen price below:
add_circle
Colour transfer-proof
remove_circle
Gloss transfers easily
If liquid lipsticks aren't your thing because it makes your lips feel dry, then you won't have the same problem with this innovation!
Overview
The NYX Shine Loud High Shine Lip Colour is a revolutionary product. It's a 2-in-1 liquid lipstick with a satin finish lip colour on one end and a glossy oil top coating on the other. 
Furthermore, the top coat is infused with macadamia seed oil, coriander fruit oil, jojoba seed oil, apricot kernel oil, passion fruit seed oil, as well as a vitamin E derivative, so you know it's going to keep your lips plump and hydrated!
Details
Amount: 6.8ml

Type: Dual-ended liquid lipstick and gloss

Shade: Medium, neutral pink

Vegan-friendly, alcohol-free
Who is this for
If you love the high shine look that isn't too loud, Global Citizen is a shade that can give you the ultra glossy lip look you never knew you wanted.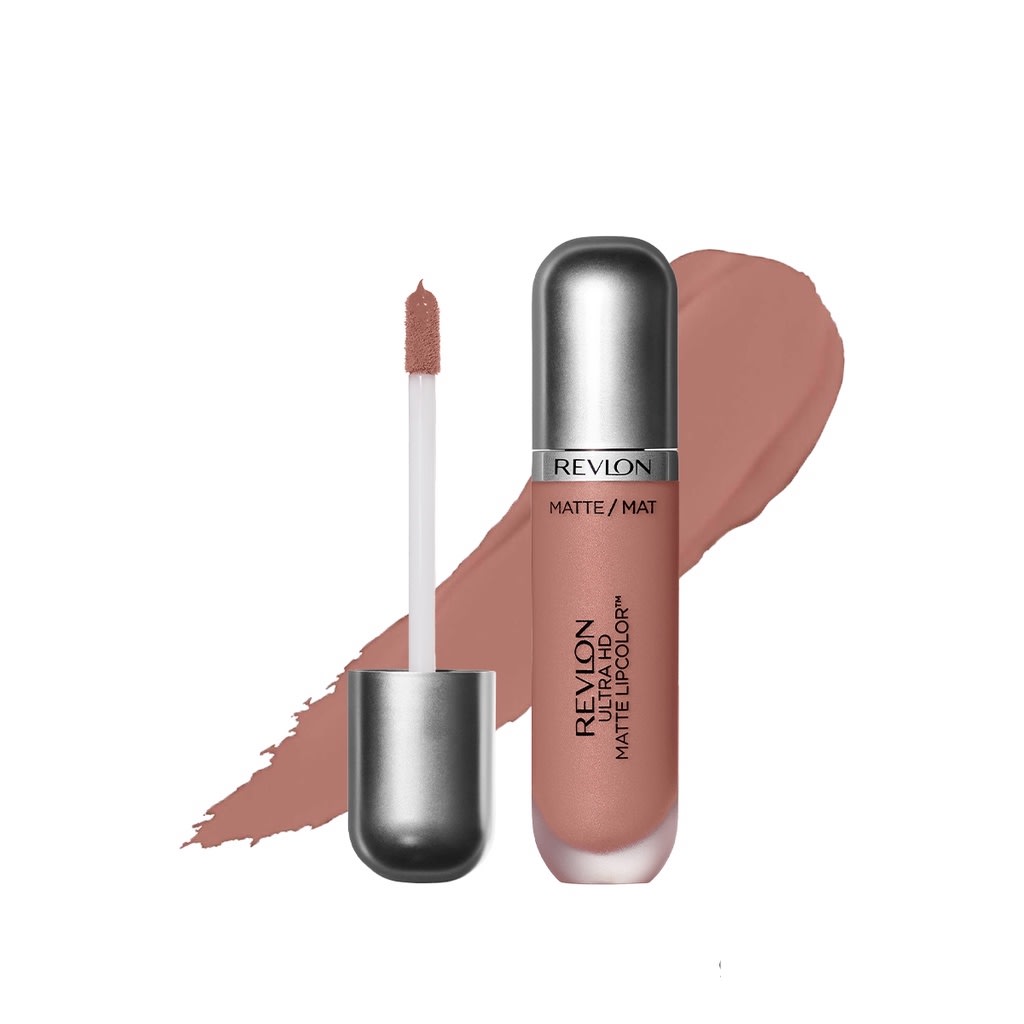 Check Revlon Ultra HD Naked Matte Lipcolour - 981 Bare Down price below:
add_circle
Lightweight formula
Thick, creamy, and non-drying is the name of the game for this liquid lipstick.
Overview
With the Revlon Ultra HD Naked Matte Lipcolour you too can sport a nude matte look without worrying about dry lips. This gorgeous liquid lipstick has a velvety matte finish and doesn't dry completely, so you get the best of both matte and gloss worlds!
However, it does come scented, so if you're sensitive or not a fan of fragrances, it might be best to skip this lip product.
Details
Amount: 5.9ml

Type: Liquid lip colour

Shade: Cool, neutral beige

Alcohol and wax-free 
Who is this for
This particular shade, 981 Bare Down, goes fantastic with pink or peach makeup looks because of its cool undertones.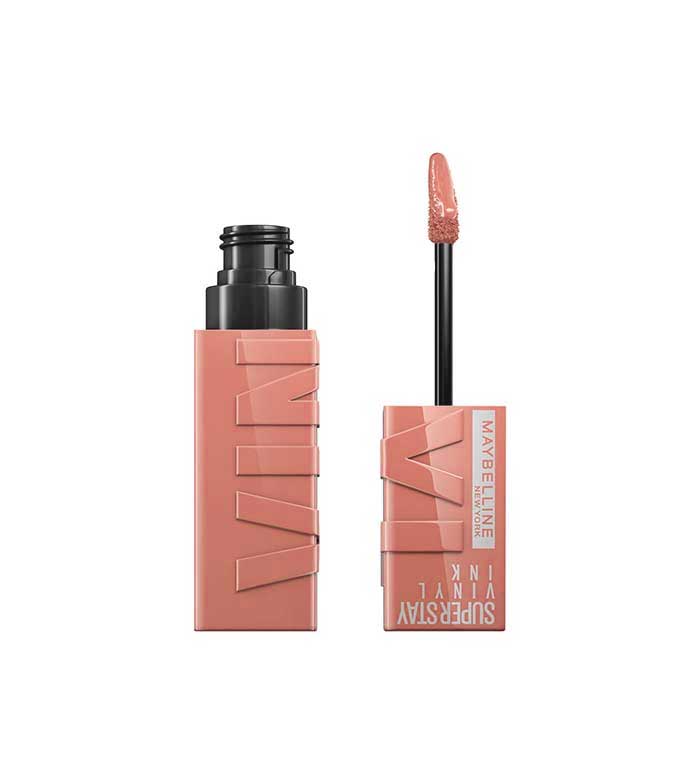 Check Maybelline Super Stay Vinyl Ink - 15 Peachy price below:
add_circle
Transfer-proof
No one can beat Maybelline when it comes to accessible drugstore makeup, and this lippie is no exception.
Overview
If you want something long-lasting, give the Maybelline Super Stay Vinyl Ink a try. Not only is it a highly pigmented liquid lipstick that's not sticky, but it's also budge and smudge-proof!
All you have to do to get that lovely opaque shine on your lips is shake the tube for 5 seconds and apply it on, let it fully dry and you'll have flawless lips all day long.
Details
Amount: 4.2ml

Type: Liquid lipstick

Shade: Light, peachy nude

Cruelty-free and vegan-friendly
Who is this for
As the Peachy shade is very light, it blends in better for those with lighter skin tones as it will not make them look washed out. For those with darker skin, you can add a deeper lip liner if you insist on trying out this lipstick.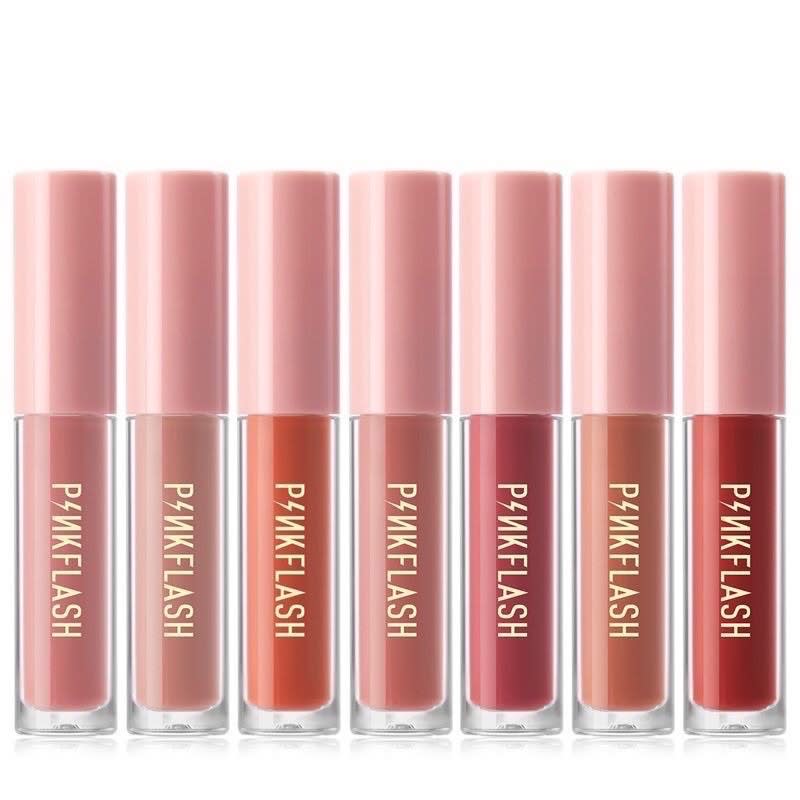 Check PinkFlash Melting Matte Lip Cream - N05 Cookies price below:
add_circle
Transfer-proof
If you find yourself loving this absolutely affordable lipstick, why not go for the rest of their shade range too?
Overview
A good nude lipstick doesn't have to be pricey, and the Pinkflash Melting Matte Lip Cream stands by that. This very affordable matte liquid lipstick (or lip cream) has an incredible shade range to suit any skin tone, but our favourite has got to be Cookies!
What's nice about this lipstick is the lightweight formula that's non-drying and has vitamin E infusions in it, so you can have that matte look without highlighting dry lines.
Details
Amount: 2.5ml

Type: Liquid lipstick

Shade: Medium, neutral orangey brown

Alcohol and cruelty-free
Who is this for
If you want to try getting into matte nude lipsticks, this can be a great starter for you to test out as it's affordably priced for any beginner or even makeup pros.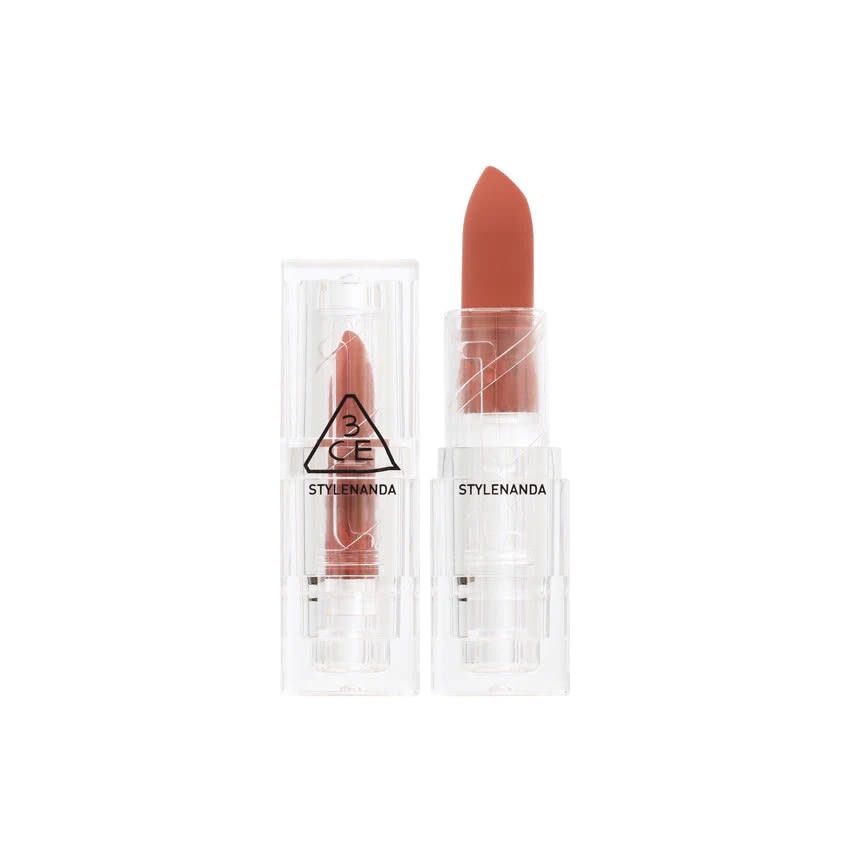 Check 3CE Soft Matte Lipstick - Kind & Love price below:
remove_circle
Breaks easily
Packaged aesthetically in a clear case, differentiating your favourite nude lipstick shade should be no problem at all!
Overview
Think matte lipsticks are cool but don't want something too heavy? 3CE comes through as a great contender with their Soft Matte Lipstick. The feeling of this lipstick is super lightweight, you won't even be able to tell if you applied something to your lips!
However, while it may be pigmented, once applied, it's an opaque matte layer that allows for more building or just at it is for a light look. 
Details
Amount: 3.5g

Type: Bullet lipstick

Shade: Warm, nude peach

Alcohol, fragrance, and essential oil-free
Who is this for
The Kind & Love shade can be used as a base colour due to its neutral tones, and is a great product to have if you want to build a gradient lip look.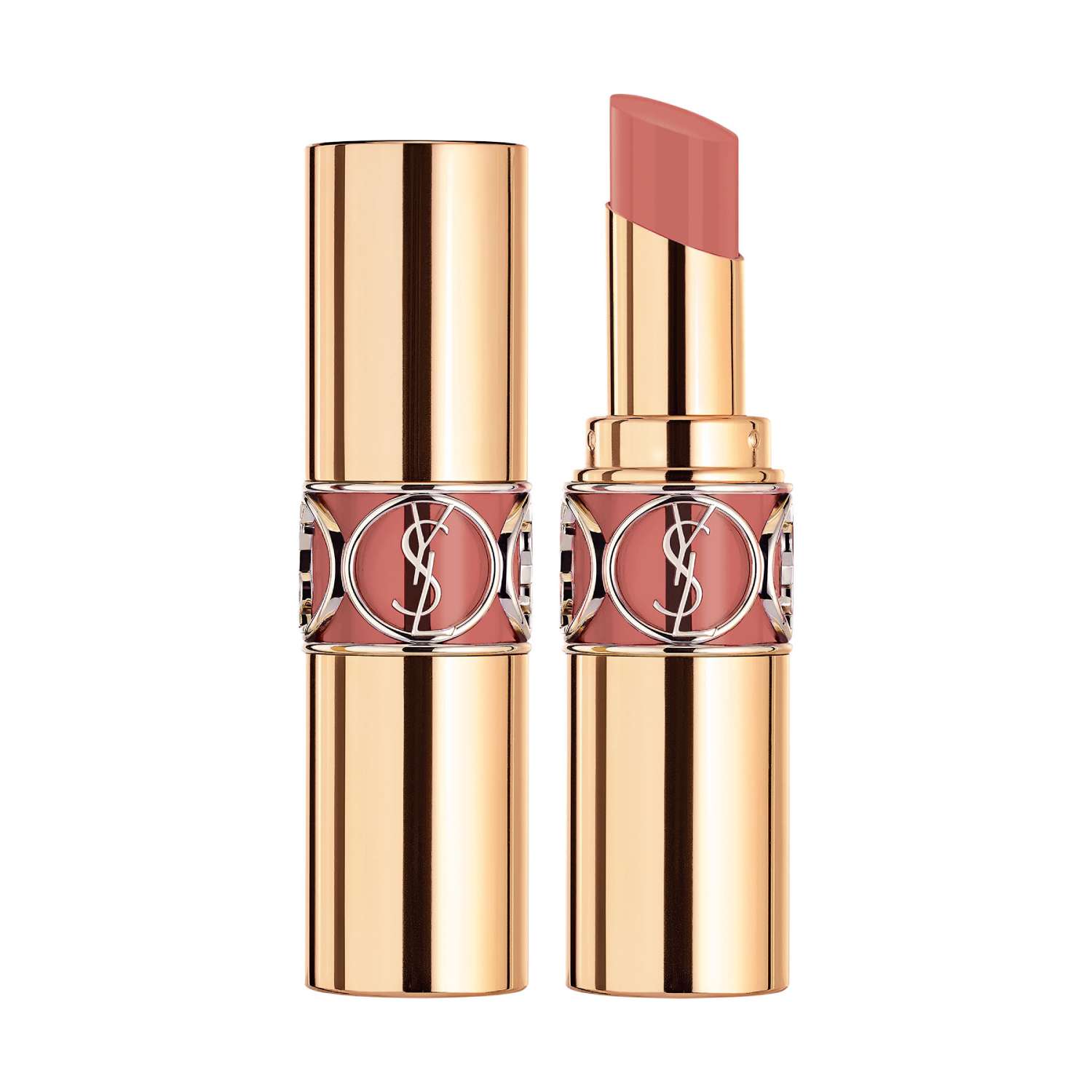 Check Yves Saint Laurent Rouge Volupté Shine - 150 Nude Lingerie price below:
add_circle
Good colour payoff
Lipsticks don't have to be drying, and beauty giant YSL proves that to be true with this ingenious product.
Overview
The best of both worlds comes in the form of the YSL Rouge Volupté Shine, dubbed "The Balm Lipstick" for its extremely hydrating properties. Made with 65% essential oils and formulated with Hyaluronic Acid, this lipstick is one of the best additions your makeup table can have.
Moreover, the colour payoff is intense, giving you your money's worth AND it won't dry out your lips, now isn't that a huge bonus?
Details
Amount: 4.5g

Type: Bullet lipstick

Shade: Warm, peachy-coral undertones

Alcohol-free
Who is this for
Nude Lingerie is a shade that's best matched with natural or nude makeup looks, as it will blend in perfectly with the complimenting tones.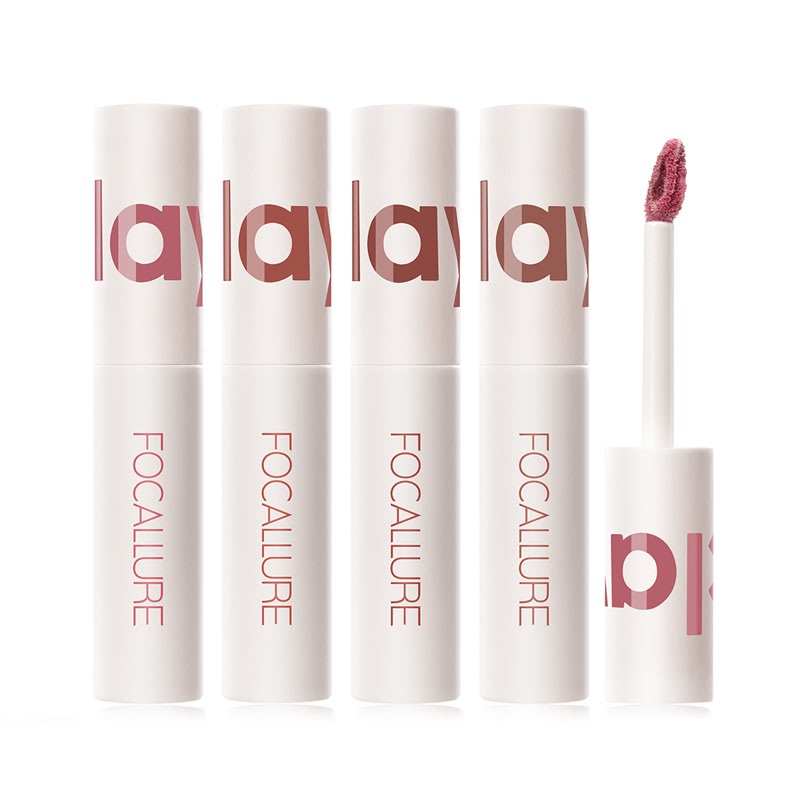 Check Focallure Pillowy Soft Clay Matte Liquid Lipstick - 101 price below:
add_circle
Can be used on cheeks
remove_circle
Not transfer-proof
Wait, it looks like clay but isn't clay, instead it's a liquid lipstick?!
Overview
While the clay-like texture might take some getting used to, the Focallure Pillowy Soft Clay Matte Liquid Lipstick stands out from the others in this aspect. If what you want is a velvety, misty effect, then this is THE lipstick.
Because of the unique texture, it's best to thoroughly hydrate your lips beforehand for that smooth and non-cakey application of this product.
Details
Amount: 2.3ml

Type: Liquid lipstick

Shade: Pink, brownish nude

Alcohol and cruelty-free
Who is this for
The 101 shade is the lightest nude shade in the range, and for darker lips, would be best used with a lip liner or concealer before application.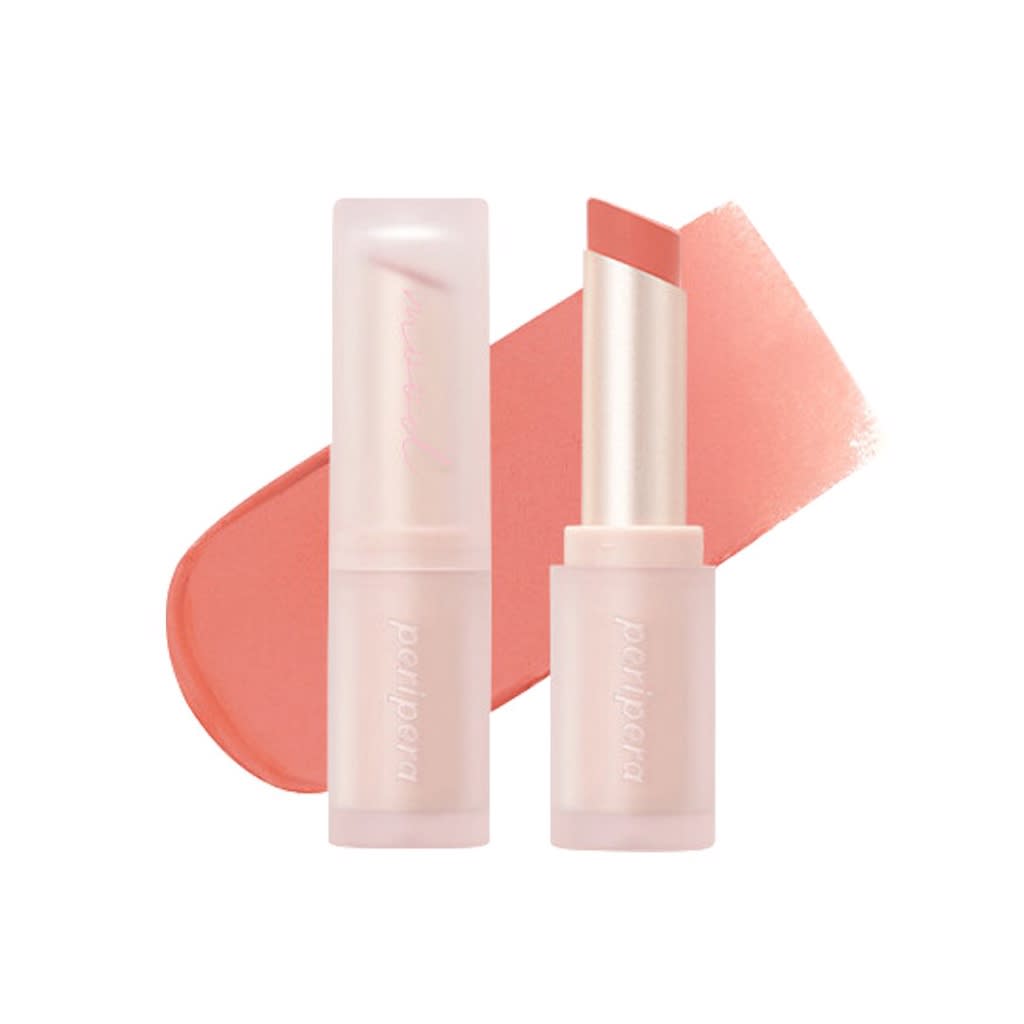 Check Peripera Ink Mood Matte Stick - #01 My Own Nude price below:
add_circle
Good for layering
Who needs camera filters when you could do it IRL with this lipstick?
Overview
PERIPERA is no stranger to lipsticks, and their Ink Mood Matte Stick is yet another must-have for fans of fluffy, airy makeup looks. They apply on matte and have a non-sticky texture, thus clumping won't be a problem.
All you need is one swipe of this and you'll be looking like there's a filter on your lips, creating the perfect soft mood for that innocent vibe.
Details
Amount: 3g

Type: Bullet lipstick

Shade: Warm, nude peachy beige

Alcohol-free
Who is this for
As the first shade in the range, My Own Nude is also the lightest, making it a good base colour for those who like brighter looks.
FAQ
- What to look for in a nude lipstick?
Ah, so you've decided you wanted to try out nude lipsticks, but what do you even look for when buying one?
It can get a little daunting at the thought of choosing the right shade of nude lipstick for yourself, so consider these few factors the next time you're scouring beauty stores for one.
Know what skin tone you have:

if it's fair, medium, or dark. This is one of the biggest determining factors if your look will be glam or drab.

Understand your undertones:

they can be split into groups of cool, warm, or neutrals.

Makeup looks:

Different shades of nude lipsticks go well with different styles of makeup, whether it's natural or a heavy, smokey eye look. 

Type:

As with the shades, the type and finish of the lipstick are also important, as different lip conditions and preferences can make or break the look.
- How do you apply nude lipstick?
Applying nude lipstick usually depends on the type of product you currently have, whether it's a bullet or liquid lipstick, but here are some tips to help with a smooth and clean application.
Particularly for those with dry or chapped lips, it's best to apply a moisturising lip balm or exfoliate your lips beforehand to get rid of any dry lines and dead skin cells. 
Some lipsticks can dry your lips further and highlight the cracks instead, so do this step to lessen the chances of that occurring.
Most nude lipsticks have lighter shades, and sometimes our natural lip colour will peek through.
In order to bring out the best of the lipstick, applying a thin layer of foundation or concealer on your lips can make it stand out even more and acts as a base layer for you to build on.
While not a necessary step, it's still recommended to apply a lip liner that's a shade darker than your lipstick beforehand to avoid the colour bleeding out. It also makes your makeup look cleaner and neater.
- How do you find the right shade of nude lipstick?
One of the worst case scenarios in the world of makeup is to pick the wrong shade of lipstick for yourself, whether it makes you look pale and ghostly, or it completely clashes with your skin tone.
So how can you avoid this? Here are some general rules of thumb to keep in mind when you find yourself looking at that gorgeous nude lippie.
One of the best options for people with light or fair skin tones are pink- and rose-based hues. Take care to not choose a shade that is too light or you might look washed out instead.
There's a broad range of medium skin tones, from tan to olive, and it's generally better to go for shades that are slightly lighter or darker than your complexion. Beiges, browns, or mauve-adjacent shades are also good choices.
For all the dark-skinned beauties out there, feel free to play around with darker and richer shades of nude lipstick. Don't be shy to try out any bolder nudes as they will bring out the best of what the shade has to offer.
- Do nude lipsticks expire?
Unfortunately, as with all makeup and skincare products, nude lipsticks do have an expiration date. 
As a benchmark, most lipsticks generally expire from anywhere between 18 to 24 months, unless otherwise stated by the manufacturer on the product labels.
Another indication of expired lipsticks is any changes in their colour, texture, or even they start to smell funky.
In any of these cases, sorry to say, but it's best to chuck them in the bin, so be sure to use up all your products before they expire!
Related articles