After a long tiring day, it's nice to relax by igniting some scented candles. Are you letting your fear of forgetting to put out the flame stop you?
Candle warmers are the solution to that problem. Here are some of the best candle warmers you can buy.
---
Table of Contents
---
7 Top Candle Warmers In Malaysia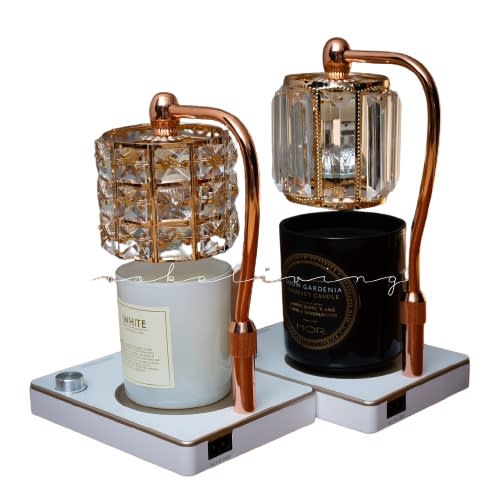 Check VokeLiving Candle Warmer Lamp price below:
add_circle
Adjustable lampshade height
add_circle
Adjustable brightness
Why it's Our Top Pick:
"This electric candle warmer is our favourite due to its beautiful and functional design. It adds a touch of luxury to any room and is sure to upgrade your scented candle experience."
Features: 
A major draw of this candle warmer is that the lampshade can be adjusted to accommodate candles of different heights. It features a knob on its base that allows you to adjust the power level of the lamp. 
Performance: 
The VokeLiving Candle Warmer Lamp is worth the price as highlighted by users, for its hassle-free usage and luxurious appearance. Many would repurchase despite its relatively high price.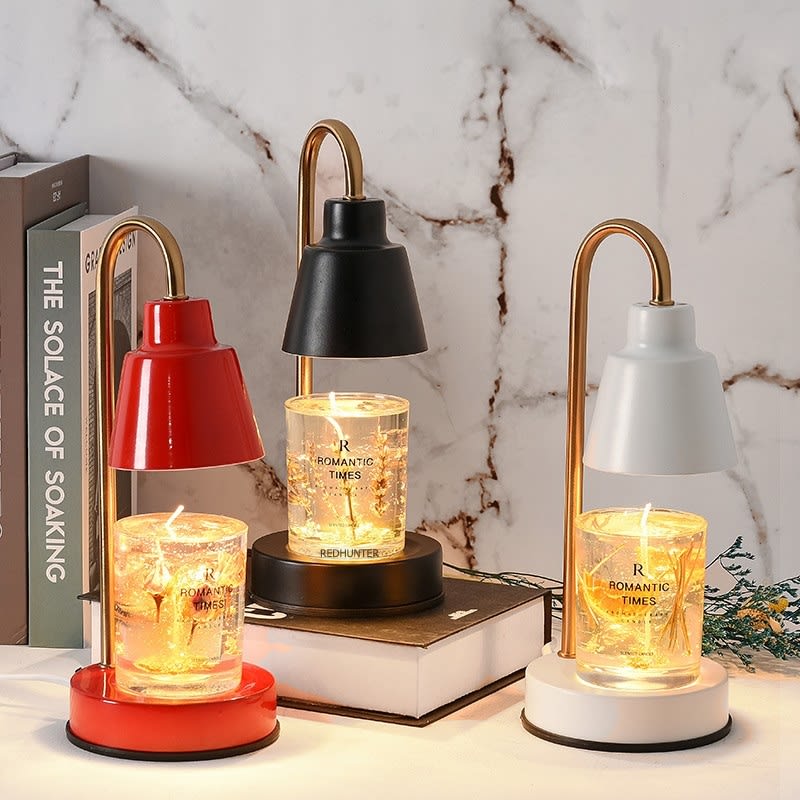 Check REDHUNTER Candle Warmer price below:
add_circle
Three colour options
remove_circle
Might not fit 3-wick candles
If you are looking for a basic candle warmer at a reasonable price so you can ditch your matchsticks for good, we recommend the REDHUNTER Candle Warmer.
Features: 
This candle warmer is perfect for candles that are below 8.5cm in height and are less than 6cm wide. It's perfect for mini to normal-sized candles. It runs on 35W of power and its brightness can be adjusted to your preference. 
Performance: 
Users found that their candles melt and diffuse the fragrance effectively although some commented that it's slightly small for 3-wick candles. Nonetheless, this is a steal!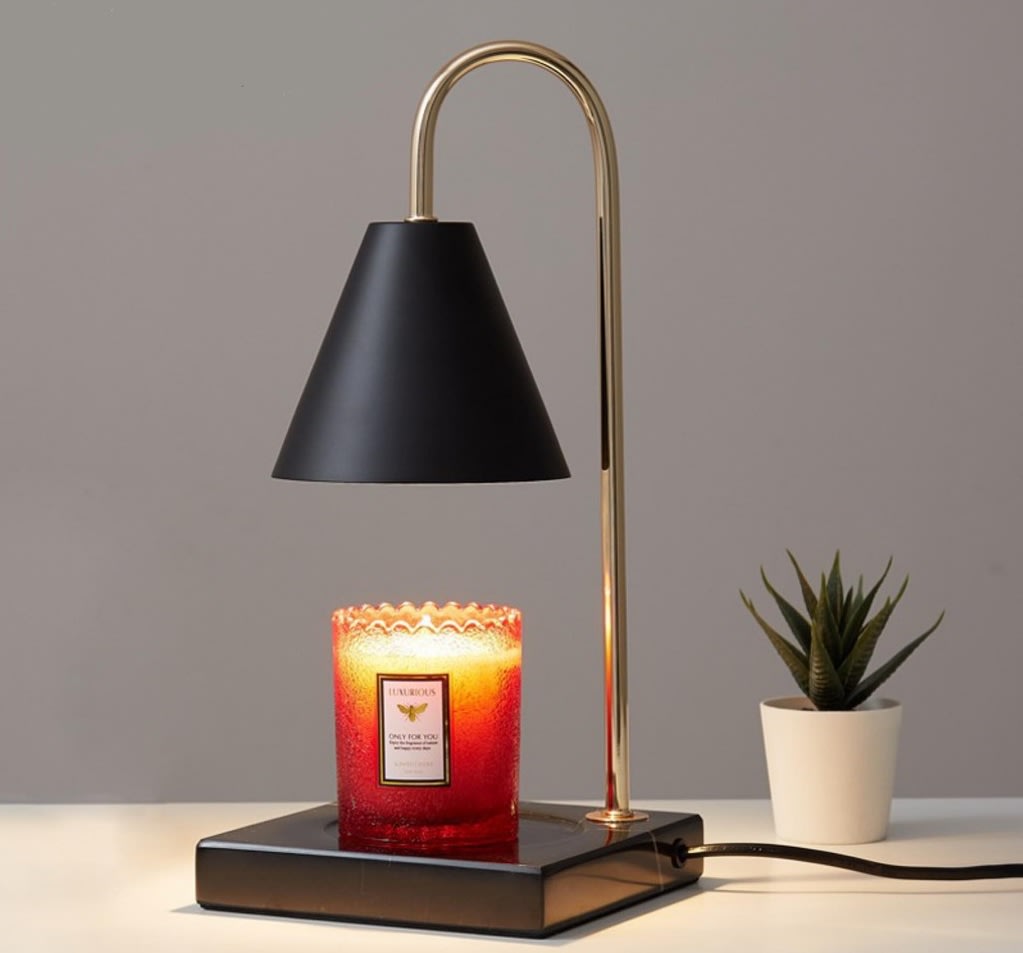 Check OnlyHomeGarden Candle Warmer price below:
add_circle
Suitable for candles of all sizes
This candle warmer will look great in your office. 
Features: 
With its sophisticated and modern design, the OnlyHomeGarden candle warmer features a rotatable button that allows you to adjust the brightness and temperature to your liking. The large hardwood base fits candles of all shapes and sizes; tall, round, 3-wick, etc. It comes with a universal 3-pin plug and a free bulb.
Performance: 
Users are pleased with this one size fits all candle warmer because they do not have to limit themselves to only buying candles of a certain size. The anti-rust metal and wooden bottom build ensure its durability and the halogen lamp is more efficient than a regular bulb.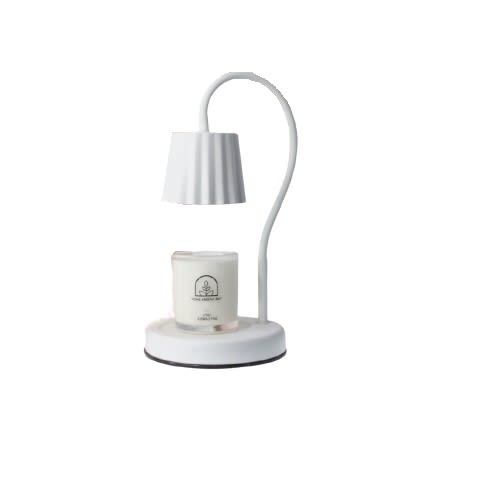 Check Flexible Candle Warmer (Korean) price below:
add_circle
Adjustable height
add_circle
Adjustable brightness
Its adjustable height means you can use it for candles of all sizes.
Features: 
Featuring a minimalist design, it will match the interior of any space. Its flexible stand makes it easy to bend and adjust to any angle and height of your liking. The brightness is also easily adjustable with the dial switch and its circular base supports candles well, preventing them from sliding off.
Performance: 
Yankee candle fans will be pleased to know that this candle warmer will fit your 3-wick candles nicely. Users love how user-friendly it is. Some users reported that the box containing the candle warmer was dented but the condition of the candle warmer remained unaffected.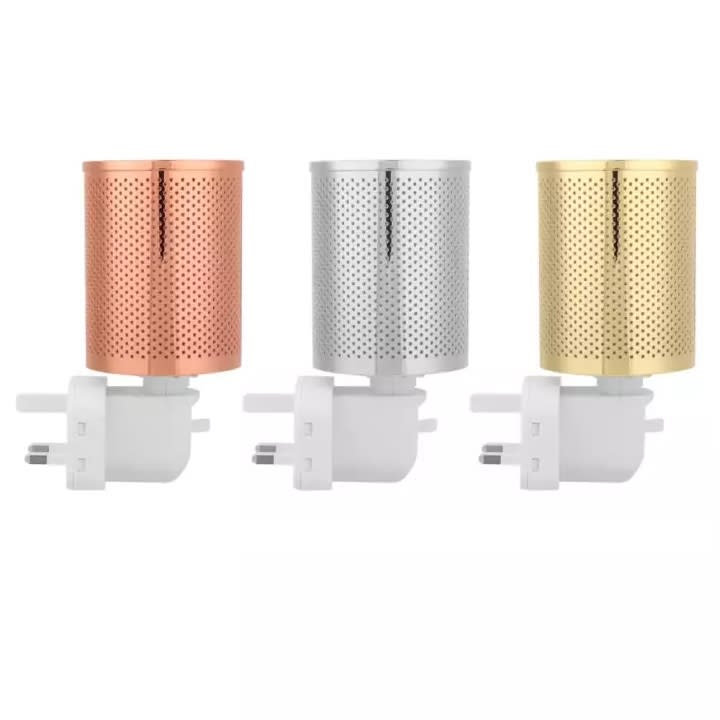 Check Metal Wax Melt Warmer price below:
add_circle
Multifunctional
remove_circle
Limited support for sizing
Short on space? Check out this plug-in candle warmer. 
Features: 
The metal wax melt warmer won't take up much space and is good if you would like to enjoy a light scent. Built with a dimension of 13 cm x 10 cm x 10 cm, it has many uses. It can be used as an air freshener, night light, and can be used to diffuse candles or wax to remove odours. 
Performance: 
Given its size and the fact that it's a plug-in device, this is unsuitable for big candles. It is best for small/mini candles. Though it can be used with essential oils for aromatherapy, it might be a safety hazard due to the proximity to the electrical power supply and heat.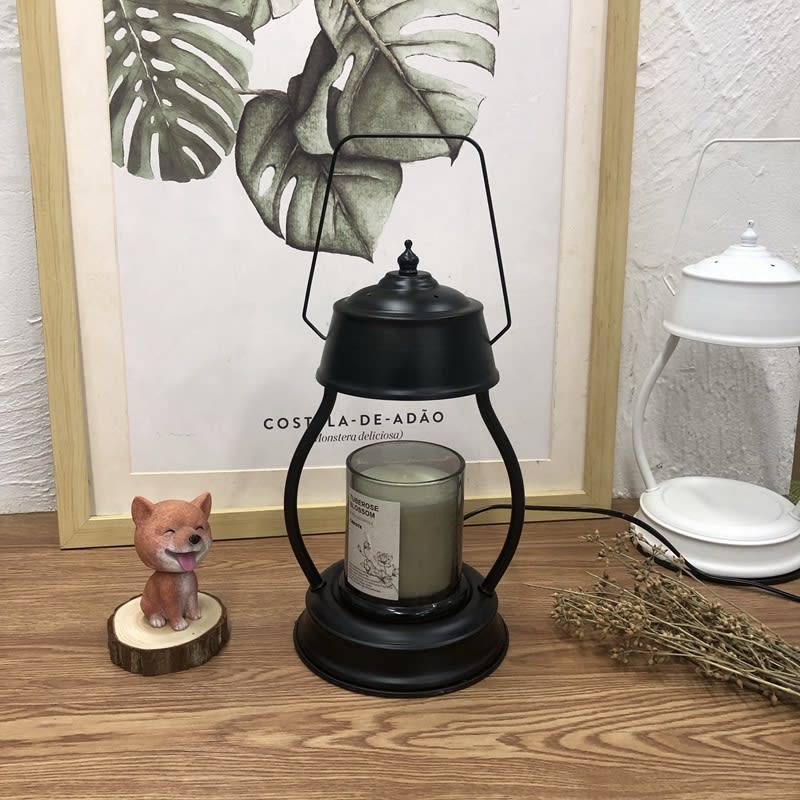 Check OEM Candle Warmer price below:
add_circle
Free adaptor for sockets
add_circle
Multiple colours to choose
This OEM candle warmer is a value-for-money investment for your home!
Features: 
With 50 W of power, you can expect effective diffusion of the aroma of your candle throughout your living space. The brightness level of the light is adjustable, basically allowing you to control the amount of heat. Shaped like an old school lamp, its sturdy base supports candles well.
Performance: 
According to reviews by various users, this OEM Candle Warmer works marvellously for single and three-wick candles, heating up in about 15 minutes.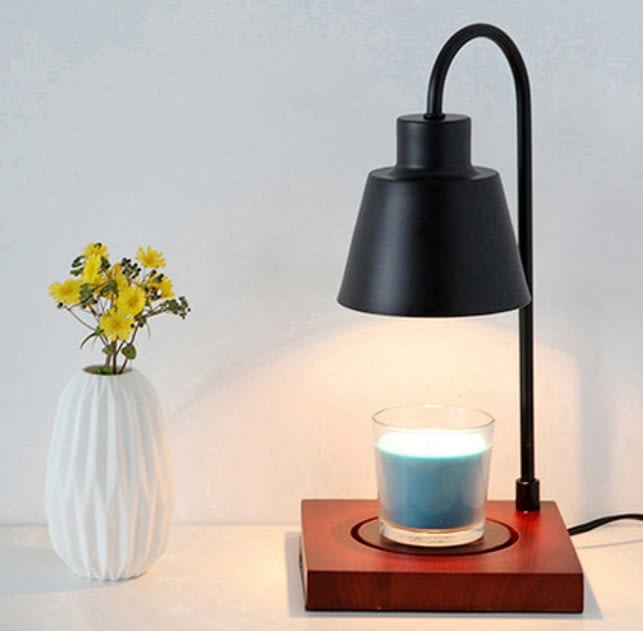 Check Remote Control Candle Warmer With Timer price below:
add_circle
Remote control
Go to sleep breathing in your favourite scent, without worrying about your candle warmer overheating in the night with this model that has a timer!
Features: 
As the name suggests, the candle warmer comes with a remote control that allows you to change the settings from 25 to 40 metres distance. 
The light of the candle warmer can be automatically turned off after 1 hour, 2 hours, 4 hours or 8 hours. This feature is good for those who are forgetful and don't want to keep the warmer on for too long.
There are brightness levels; low, medium, and high.
Performance: 
Users were delighted with the remote control and timing feature as it's convenient and helps to keep the lamp cool as well as save electricity.
---
Are Candle Warmers Better Than Burning?
Candle warmers are safer than burning candles as there isn't an open flame which is ideal if you have kids or pets. Plus, you won't need to worry about the possibility of a fire if you forget to blow out your candle before leaving home. However, do be mindful not to leave the candle warmer on for a prolonged period in case of overheating. On that note, some candle warmers do have an auto-off function. 
Additionally, since there's no flame, candle warmers don't produce soot. Essentially, a candle warmer melts the top layer of the candle. It doesn't burn away nor produce carbon dioxide, diffusing the scent without that after-burn smell. Candles burn more efficiently, which works out well if you're on a tight budget as you won't have to buy new candles too frequently.
Although candle warmers are safer than burning due to the smokeless, sootless and flameless property, there are aspects where the latter is preferred. For instance, some prefer burning candles as they believe the smell is "stronger" and lasts longer.
The bottom line is it boils down to preference. Some die-hard candle enthusiasts prefer traditional burning candles and the cosy vibe and warmth it offers. But, we have to say, candle warmers and the convenience and benefits they bring are strong contenders. 
---
How to Use A Candle Warmer?
Start by placing your candle on the candle warmer and turn it on. Check if the candle has started to melt. iIf it hasn't, you should lower the height of the lamp or replace the candle with a smaller candle. Viola! You are all set! 
Do refer to the guide if there is one.
Related articles: