Expert In This Title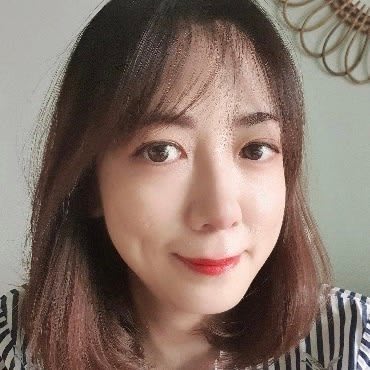 Aromatherapist (NAHA-certified)
Jess Tang
A certified aromatherapist of the National Association for Holistic Aromatherapy (NAHA), a coach and an entrepreneur; Jessie uses her knowledge to run The Oiler Daily as an essential oil community. She aims to inspire people into prioritising their health with the life-changing benefits of essential oils.
"I believe that Aromatherapy, when used with high purity essential oils, is a powerful, safe and effective form of self-care that's healing & soothing to our physical & emotional well-being if properly used." - Jess
Essential oils are highly concentrated extracts from botanical ingredients such as flowers, stems, and leaves of plants. As they are derived from natural and often organic sources, they are an excellent form of therapy. In fact, research has even proven that inhaling essential oils help to reduce stress, relax your mind, and provide quality sleep.  
Not sure which scent to start with? Here, we provide reviews for several popular brands offering quality essential oils, such as Plant Therapy, Claire Organics, and Young Living.
---
List of Best Essential Oils in Malaysia 2023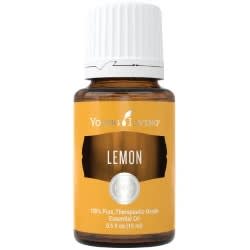 Check Young Living Lemon Essential Oil price below:
Why It's Our Top Pick:
"Aside from practising efficacy and ethical sourcing when it comes to harvesting ingredients for their essential oils, the brand is strict in compliance.
Young Living has committed to obtaining harvests only from their own farms & partners as well as suppliers that follow the 'Seed to Seal' process in order to ensure the finest & highest purity available in their products."
Overview:
If you're constantly getting headaches, you may want to try the Young Living Lemon Essential Oil. Since lemon is known for its clean, refreshing, energizing, and invigorating scent, it's perfect for providing relief for headaches, as well as for relieving anxiety or depression.
It is recommended that you diffuse it into the air. This will create an environment that is uplifting, which will clear your mind.
Apart from just relieving headaches, the essential oil can be used to reduce the appearance of ageing skin. Simply add a few drops to your regular skincare products. 
Ingredients

:

Citrus limon (Lemon) peel oil

Scent

: Clean, refreshing, citrusy

Blends well with:

Most leaf, floral and wood scents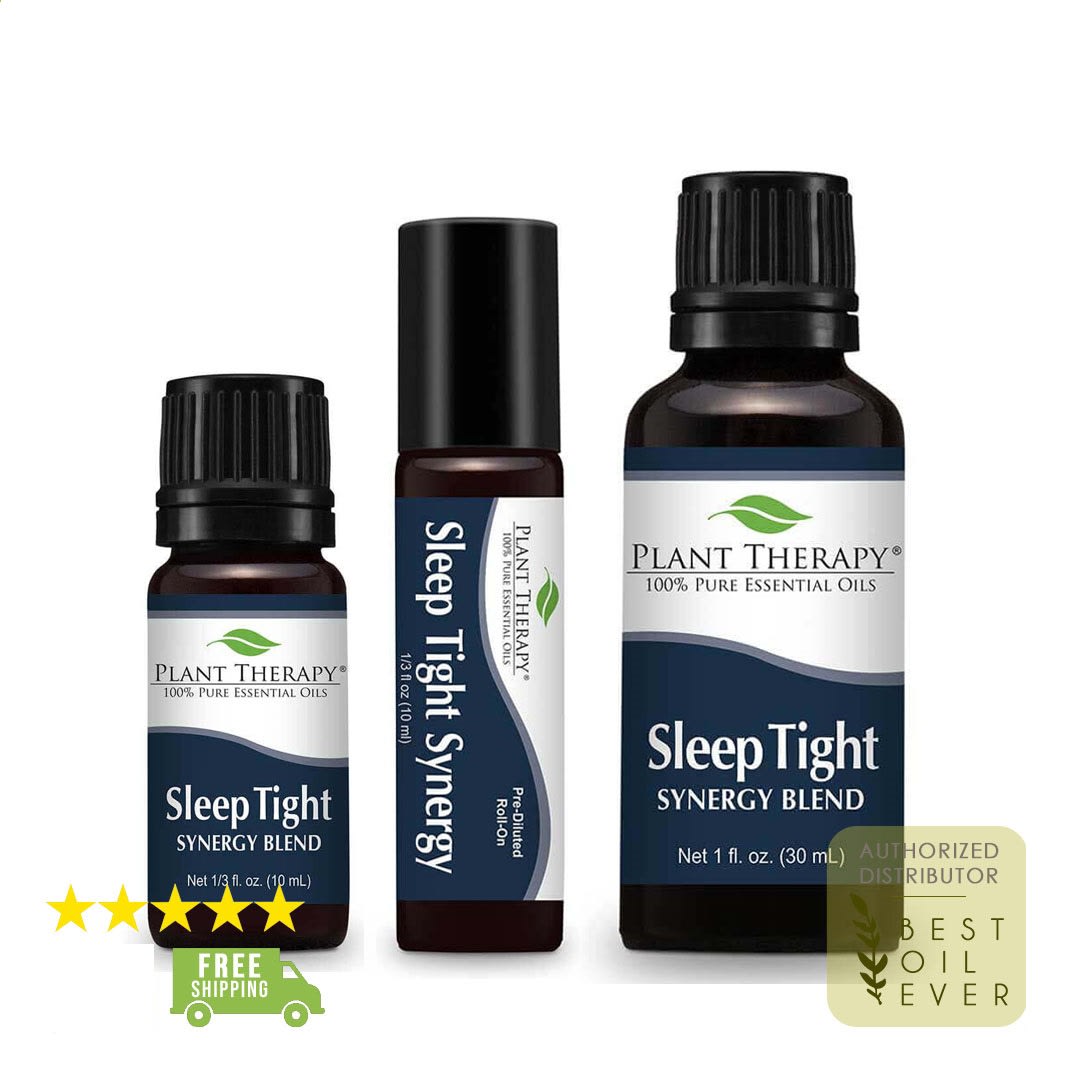 Check Plant Therapy Sleep Tight Essential Oil Blend price below:
Having trouble sleeping at night? Perhaps the Plant Therapy Sleep Tight Essential Oil Blend can help.
Overview:
Plant Therapy's sleep concoction is primed to offer the benefits of essential oils to calm your mind and body, thus preparing your body for peaceful sleep. 
With a blend of citrus and flower ingredients, the scent gives off a sweet and soothing scent that is known to support deep quality sleep. 
To sum up, it's a value buy if you want to end your day on a relaxing note. And nothing is more relaxing than a good night's sleep. 
Ingredients

: Lavender, mandarin oranges, ylang ylang, and citrus fruit extracts

Scent

: Soothing & Sweet

Blends well with

: n/a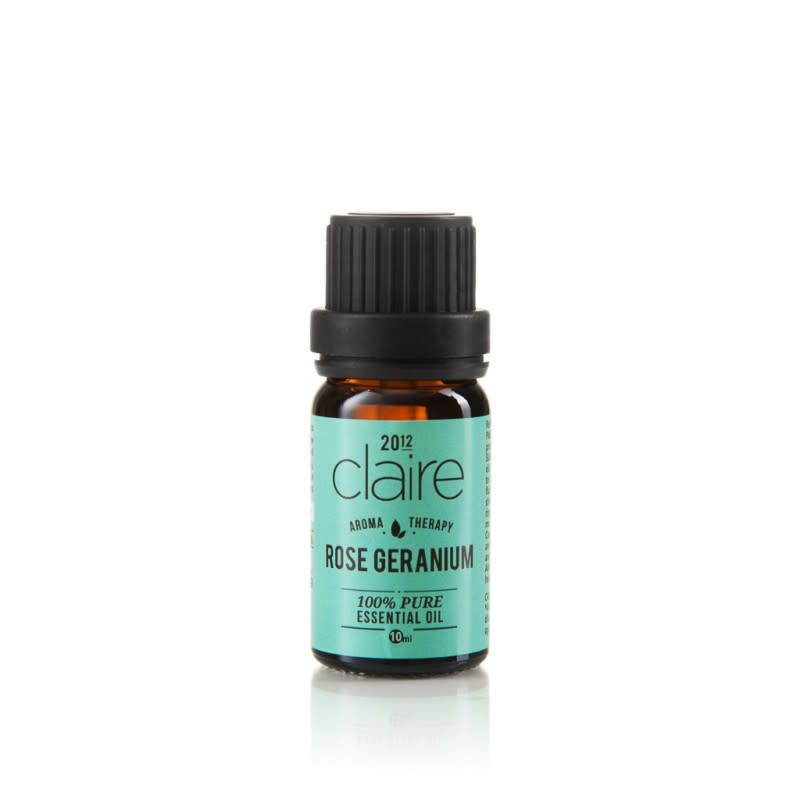 Check Claire Organics Rose Geranium Pure Essential Oil price below:
If you want to achieve smooth, healthy, and glowing skin, you can always apply the Claire Organics Rose Geranium Pure Essential Oil to your skincare products.
Overview:
The concoction boasts a pleasant mix of citrus and rose, as its main ingredients are harvested from flowers of the Pelargonium Roseum plant. 
With an aroma that is rosy, sweet, and earthy, the oil also tends to have a balancing effect on the mind and body. 
Not only is it a powerful oil for radiant and beautiful skin, but also for a healthy scalp. All you need to do is add a few drops to your shampoo. 
Ingredients

:

Pelargonium Roseum

Scent

: R

osy, sweet, and earthy

Blends well with

: grapefruit, lemon, bergamot, florals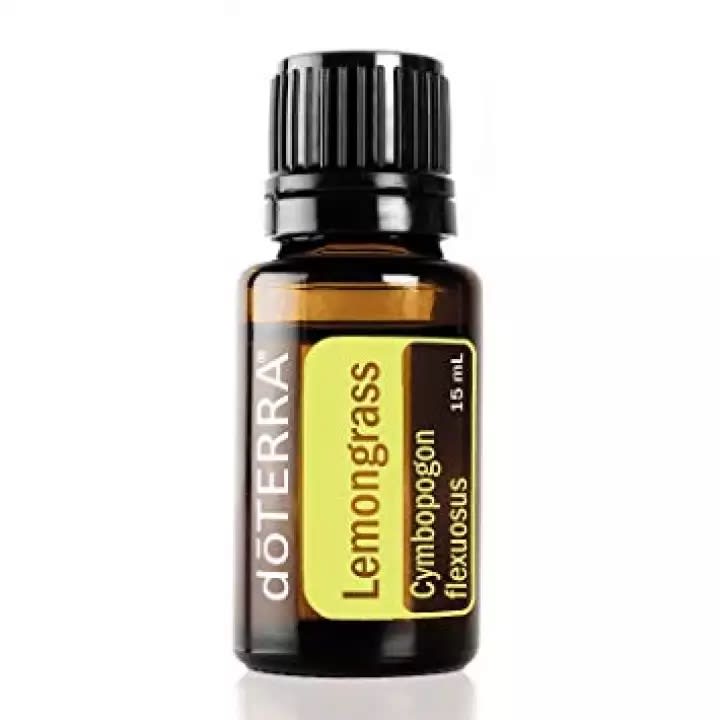 Check doTERRA Lemongrass Essential Oil 15ML price below:
Lemongrass has the ability to purify properties which helps to detoxify the skin, leaving it feeling clean, clear, and more refreshed.
Overview:
With an aroma that is citrusy, smoky, and herbaceous, the doTERRA Lemongrass Essential Oil gives you a refreshing feeling when inhaled or mixed with your skincare products.
It's recommended that you apply the diluted essential oil, especially after exercising, in order to feel refreshed. You can also combine it with coconut oil for a soothing massage. 
On a plus point, lemongrass is also known to repel insects, making it useful as a natural insect repellent when going outdoors. 
Ingredients

:

Lemongrass

Scent

: C

itrusy, smoky, and herbaceous

Blends well with

:

Basil, Cardamom, or Spearmint.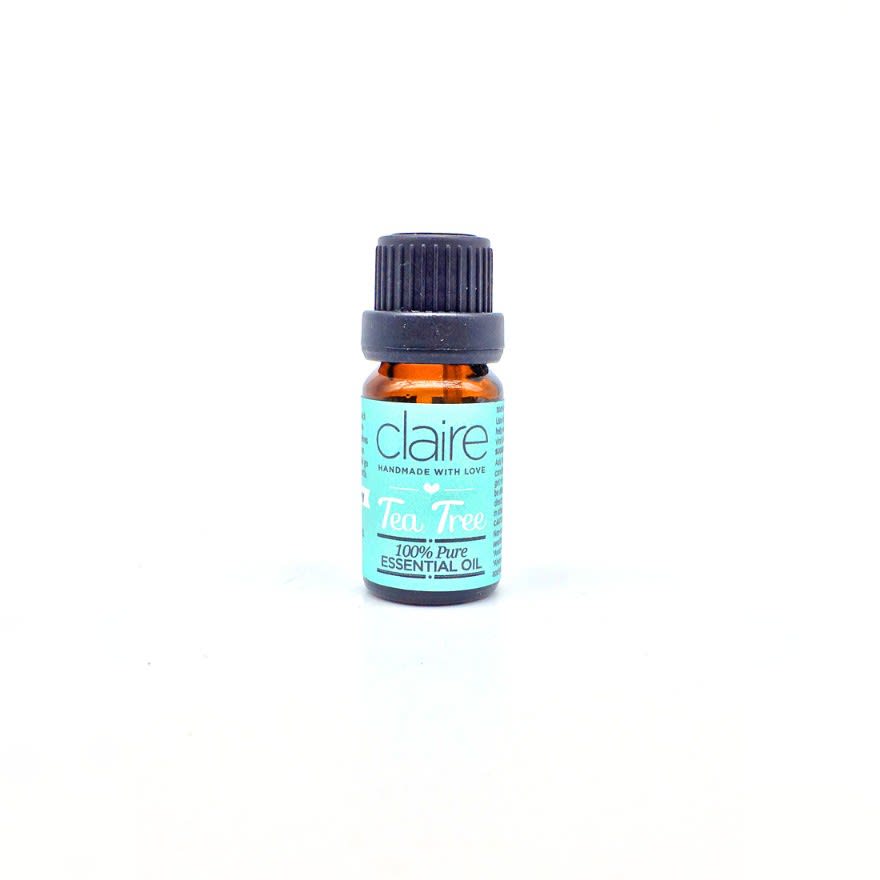 Check Claire Organics Tea Tree Pure Essential Oil price below:
Almost everyone would know that tea tree oil has countless benefits, but very few are aware that tea tree oil can improve your sinus by providing antiviral, antibacterial, and antifungal benefits. It also reduces inflammation, which can help lessen sinus swellings. 
Overview:
Therefore, the Claire Organics Tea Tree Pure Essential Oil helps fight measles, colds, sinuses, and viral infections.
You can diffuse it into the air using a mist diffuser. Alternatively, you rub a few drops on your palms, open your palms at a comfortable distance from your nose, and slowly inhale and exhale. It would potentially improve your sinus. 
Ingredients

:

Tea Tree Oil

Scent

: Fresh, invigorating, soothing

Blends well with:

Lavender, Frankincense, Rose Geranium, Peppermint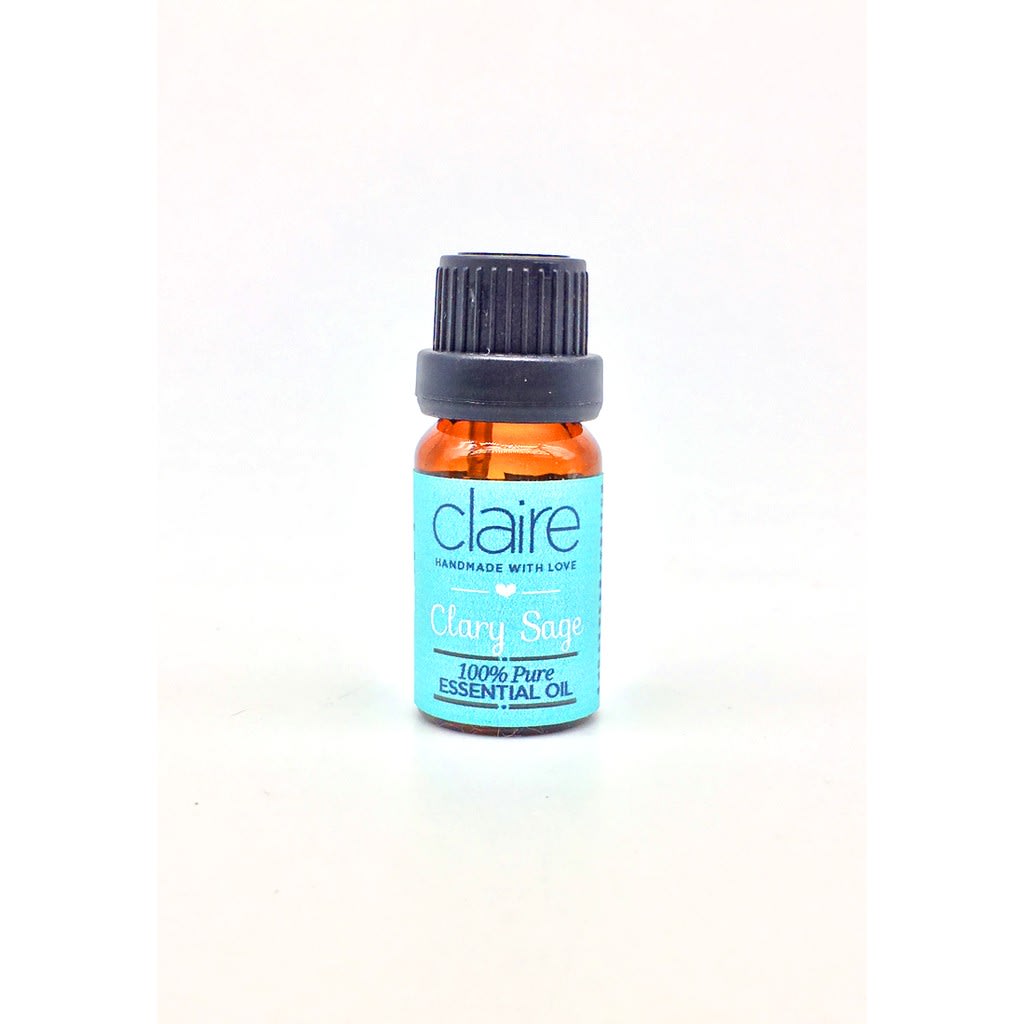 Check Claire Organics Clary Sage Pure Essential Oil price below:
Living in a busy, stressful, and fast-paced society, it's easy to feel anxious all the time. That's why you need to try the Claire Organics Clary Sage Pure Essential Oil to help relax your mind.
Overview:
With a refreshing scent that is known to produce feelings of lucidity, calmness, and tranquillity, this essential oil will help tone down any anxiety, worry, and apprehension. 
It also makes an excellent night time oil, as its scent can be diffused to create an aromatic lullaby that will help you sleep more peacefully. 
Ingredients

:

Clary sage leaves

Scent

: Fresh and floral, tea-like

Blends well with

: Rose geranium, Lemon, Citrus, Cedarwood, Sandalwood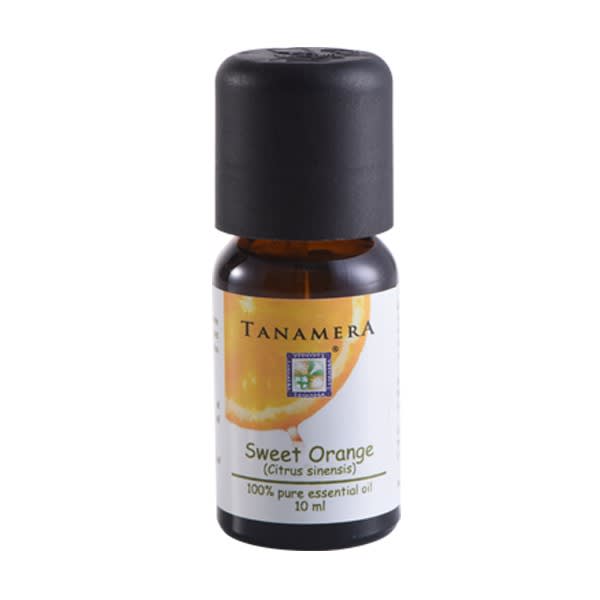 Check Tanamera Sweet Orange Essential Oil price below:
The Tanamera Sweet Orange Essential Oil deals very well with colds and regular flu. It does so by strengthening the body's lymphatic system, which is known to produce infection-fighting white blood cells and rid the body of toxins or other waste materials.
Overview:
Apart from just protecting you from flu and colds, its orangey aroma also creates a feeling of warmth and happiness. This improves your nervous system so that you feel calmer. 
Aside from its highly affordable price and countless benefits, sweet orange is perfect for those who prefer the sweeter side of orange rather than its citrus profile. 
Ingredients

:

Citrus Sinensis

Scent

: Fresh and floral, tea-like

Blends well with

: Warm scents like wood, flowers, and some citrus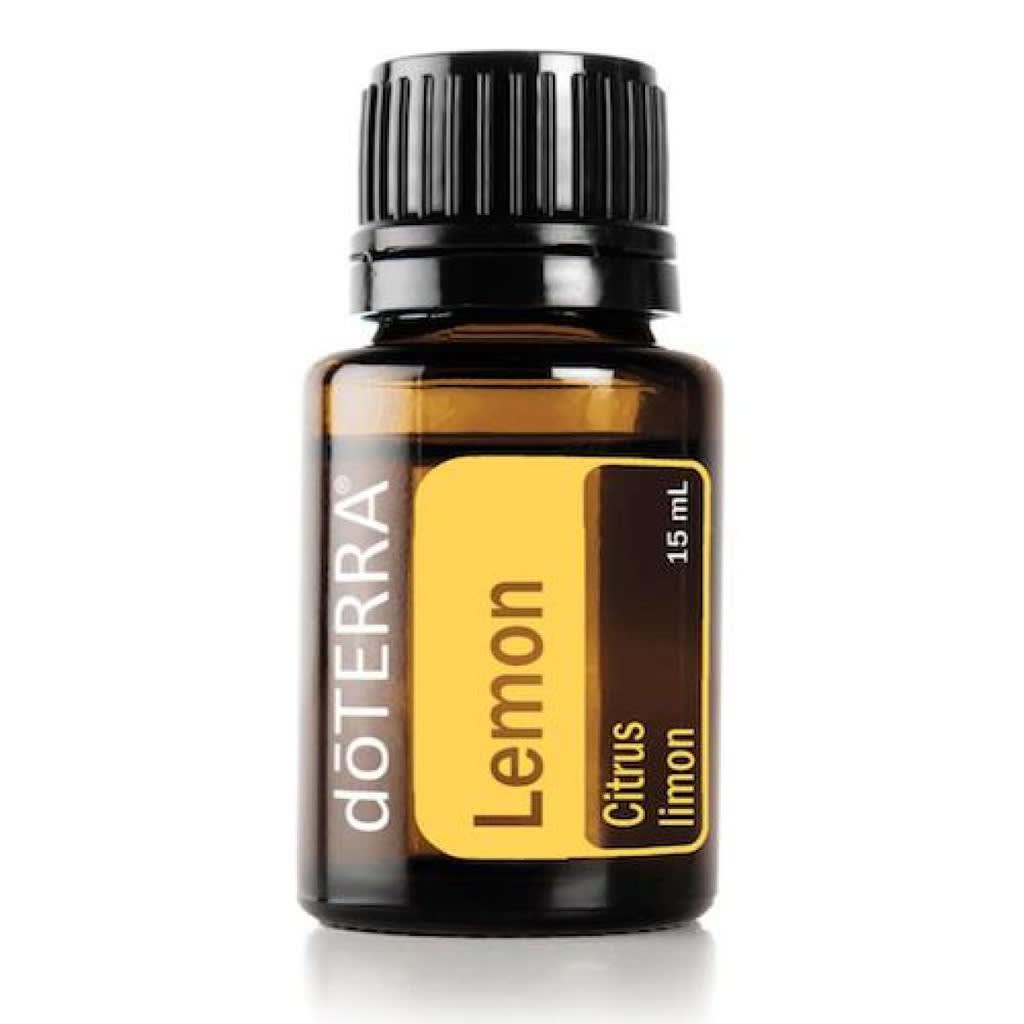 Check doTERRA Lemon Essential Oil price below:
Lemon itself is known to help refresh the air's bad odours. And just like the doTERRA Lemon Essential Oil, its scent cleanses and purifies the air, removing any unpleasant odours. 
Overview:
Due to lemon's energizing and refreshing scent, it creates an uplifting atmosphere, and in turn, an uplifting environment tends to uplift your mood. 
Additionally, you can blend it with peppermint essential oil for a refreshing mouth rinse, or dilute it with coconut oil for a calming massage.  
To freshen the room, just use a mist diffuser, or place a few drops of it into a cotton ball and place it in the room. 
Ingredients

:

Lemon

Scent

: Clean, refreshing, invigorating

Blends well with

: Peppermint, Coconut oil, leaf, floral and wood scents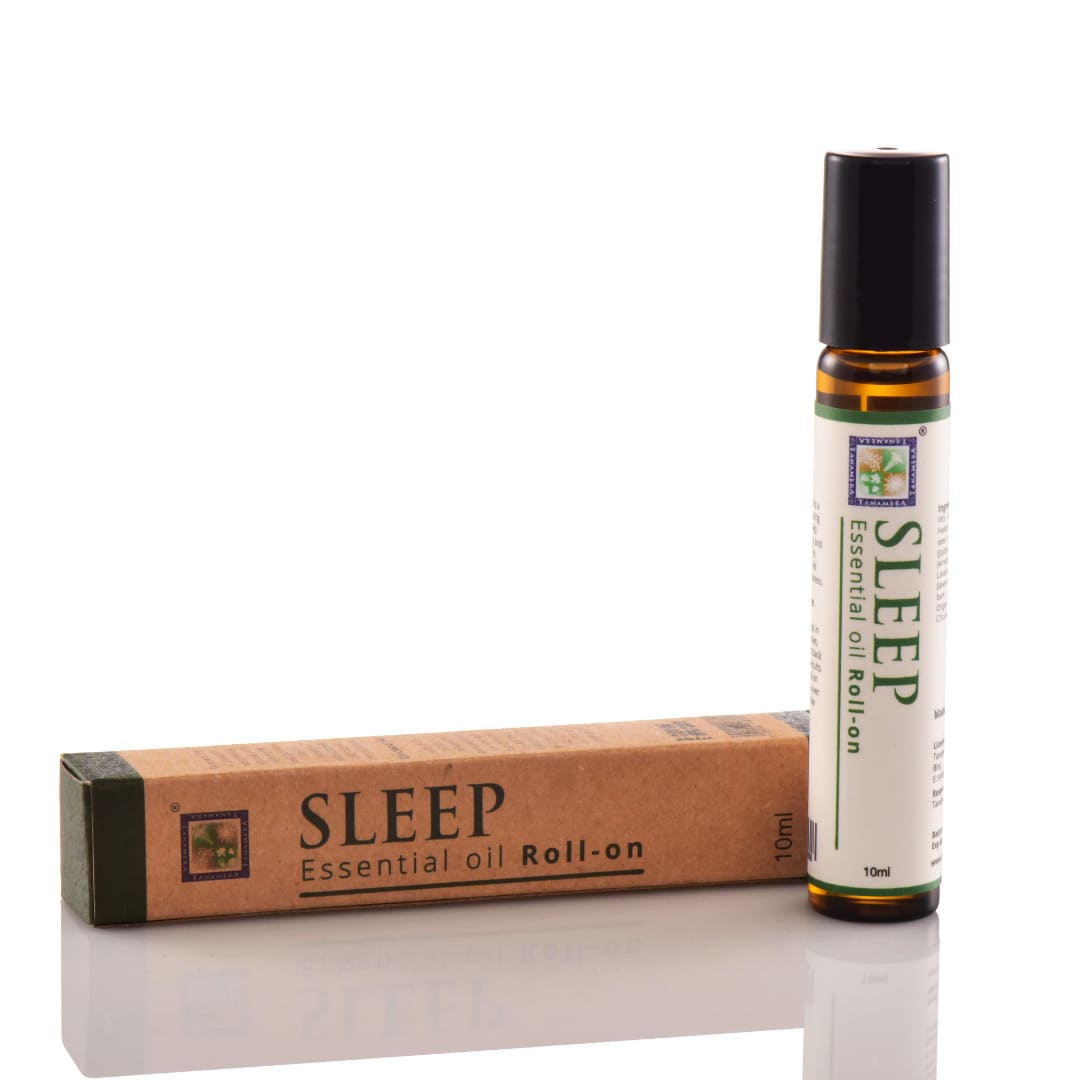 Check Tanamera Sleep Essential Oil Roll-on price below:
If you'd like a soothing smell to sleep with rather than a pungent one, you may want to pay attention to this herbal-like concoction - Tanamera Sleep Essential Roll-On. 
Overview:
The formula consists of a balanced blend of different ingredients that promotes a subdued smell, bringing a peaceful state of mind to the user. Taking just a whiff or roll-on a layer of it onto the temples of your head will send your mind into a state of relaxation in just a few minutes.
Unlike your typical bottle of pure essential oil, roll-ons are perfect as an affordable option to enjoying the benefits of essential oil and is 100% safe to use on the skin right away. Also, this is a recommended essential oil blend for not just those who have trouble sleeping, but also for those who want to travel with a calming smell that reminds them of home. 
Ingredients

: Lavender, Cedarwood, Frankincense, Marjoram Oil, Neroli Essential Oil

Scent

: Soothing & woodsy with a hint of flowers

Blends well with

: n/a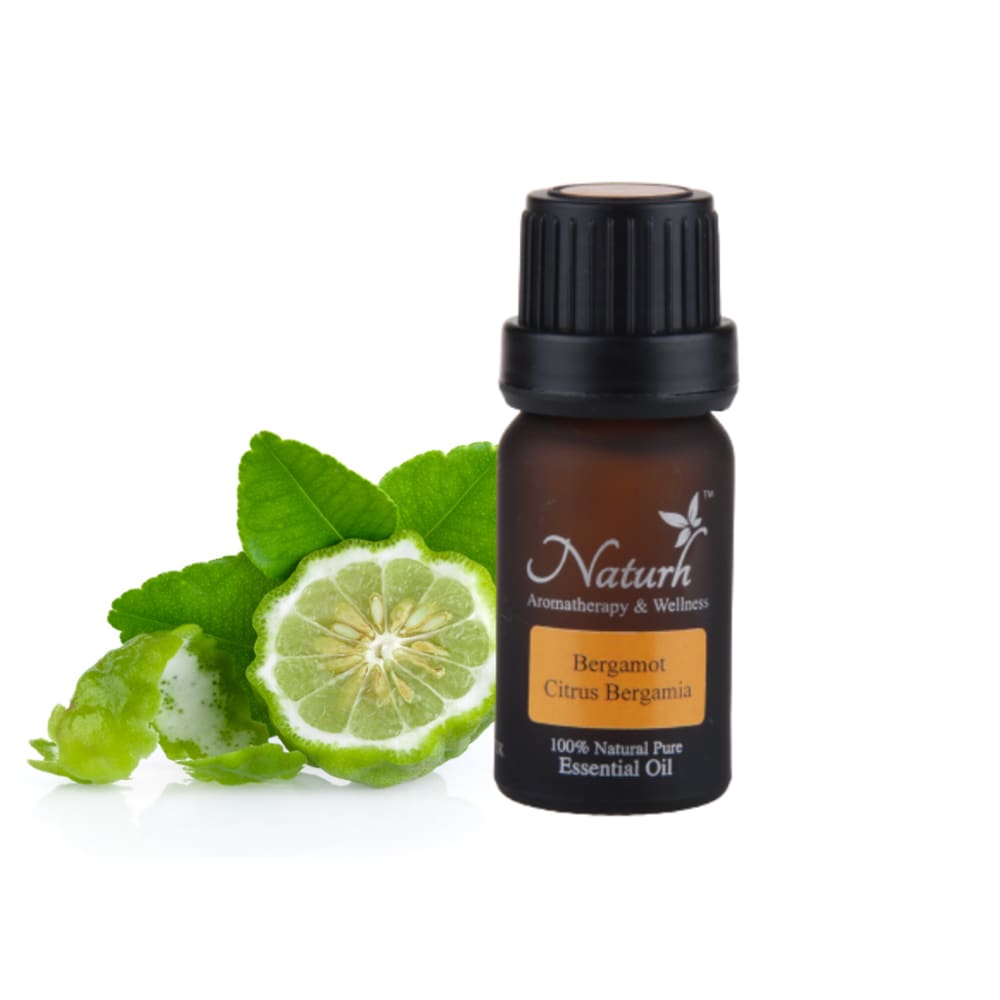 Check Naturh Bergamot Citrus Bergamia Essential Oil price below:
Going for a long drive with your family? You might want to consider bringing this Naturh Bergamot Essential Oil along the way. It helps to keep your car interior smell clean as well as purify the air and lessen the number of bacteria and viruses. 
Overview
Bergamot is a popular scent in the perfumery industry. Due to its strong aroma, it is a vital component in many scents where it acts as the top scent. This essential oil not only helps to give your car a calming and soothing scent, but it also has benefits in purifying the skin. 
You can either diffuse or inhale Naturh Bergamot Essential Oil whenever you're in the car to help set a tranquil mood. Plus, whenever you're stuck in a traffic jam, the smell of the essential oil will elevate any negative moods, making your driving journey more comfortable. 
Details
Ingredients: bergamot rind (peel)
Scent: citrus, spice, with a light floral note
Blends well with: woody scents
How do essential oils help us relax?
During inhalation, essential oil molecules stimulate smell receptors in our nose, which then send messages through our nervous system.
The oils may activate certain areas of our brain, like the limbic system, which plays a role in our emotions.
They could also have an impact on the hypothalamus, which may respond to the oil by releasing feel-good brain chemicals like serotonin, endorphins, and noradrenaline.
This depends on whether the oils used were for their calming, euphoric, or stimulating effects.
---
Do essential oils expire?
100% pure essential oils do not expire or go bad as food does.
But specific essential oils type like Citrus Oils do change over time due to oxidation when they interact with outside factors such as oxygen, light, and heat.

Thus, the best way to make sure essential oils stay potent & fresh is to exercise proper oil storage.
Minimize the amount of time they are exposed to light and air, and you'll be able to enjoy the most longevity of your precious essential oils.
---
Should you store essential oils in a refrigerator?
It isn't necessarily practical or necessary to store essential oils in the fridge.
Unless stated otherwise, the general rule of thumb is to store at or just under room temperature.
It's also important to shield the bottle from light and direct heat in order to preserve the oils for a longer time.
---
When is the best time to use essential oils?
Anytime could be the best time to use essential oil.
Using oils in the morning is a great way to get your day kick-started on the right note.
Throughout the day, stimulating oils can help during work or study, likewise for uplifting oils if you need an energy boost.
Finally, calming & relaxing oils are perfect for bedtime.
---
Are essential oils safe for pregnant women?
In general, the smells of essential oils are safe and gentle to be consumed by both children and adults.
However, during the pregnancy stage, it is crucial to discuss with your doctor before proceeding with the usage of essential oils. 
The reason being is that pregnant women can become more sensitive to smells due to hormonal changes. This condition is called Hyperosmia, where one may be triggered by smells, including aromatherapy from essential oils. In the event that a pregnant woman is suffering from Hyperosmia, a common symptom would be a migraine.
---
How to use essential oil?
The best thing about essential oils is that they can be used in several ways. For example, you can use it to scent the room, for your skincare, or concoct your own perfume!
Diffuser
Due to their pleasant scent and amazing therapeutic properties, one of the most common ways to use essential oils is to diffuse them into the air.
You can use a mist diffuser or a humidifier, which then disperses the aroma into the air.

Ideally, you should put about 10-20 drops of the essential oil into the diffuser. 
---
Skincare
Essential oils have tremendous benefits on the skin, such as improving skin radiance, soothing eczema, and reducing acne.
Try adding a drop or 2 into your skincare products.

You can also dilute the essential oils with a carrier oil and apply the mixture to your skin. 
As undiluted essential oils contain very high concentrations of plant extracts, which can be harmful to your skin, it's extremely important to first dilute it with a carrier oil.
To note, carrier oils are vegetable oils primarily derived from seeds, kernels, or nuts.

Some examples of carrier oils are coconut and avocado oil.
---
Room Mist
The best way to scent a room is to use a mist diffuser; however, if you don't have one, there are several alternatives.
The first is to use a simple spray bottle.

Simply put about 25-30 drops of various blends of essential oils and fill up the rest of the bottle with about 100ml of distilled water. 

Another option is to just put a few drops of essential oils on a plain cotton ball.

Then, placed them anywhere with good airflow, as the

moving air will flow through the cotton ball and diffuse the scent.
Related article: